Ahead of Saturday's jam-packed NHL slate, theScore's Flip Livingstone predicts the winners for all 12 games.
Saturdays in the NHL. Time to gather 'round the TV, crack a few wobbly pops, and make some hockey picks. Here's a quick look at all 12 games and theScore's pick for each one:
Gold Pick
Chicago Blackhawks (4-2-2) @ Arizona Coyotes (0-6-1)
The Blackhawks look to be recapturing their Cup-winning form to start the year, and that's bad news for the hapless Coyotes. Factor in that Chicago has won four straight in the desert and holds an 8-1-1 record in its last 10 versus Arizona overall, and the Blackhawks are a slam dunk gold pick.
Silver Pick
Buffalo Sabres (1-5-2) @ Boston Bruins (3-3-0)
Two things matter in this matchup: One, the Sabres are a poor road team and have looked awful out of the gate, losing seven of their last eight away from home. Two, they also struggle against the Bruins, going winless in their last five contests against Boston.
Bronze Pick
Nashville Predators (4-2-1) @ NY Rangers (1-5-2)
It may be the first game of the day, but it's also an ideal scenario for the Preds, as these two teams are trending in opposite directions. Nashville is coming off two convincing wins, while New York's lost two close decisions, and has only one win on the year.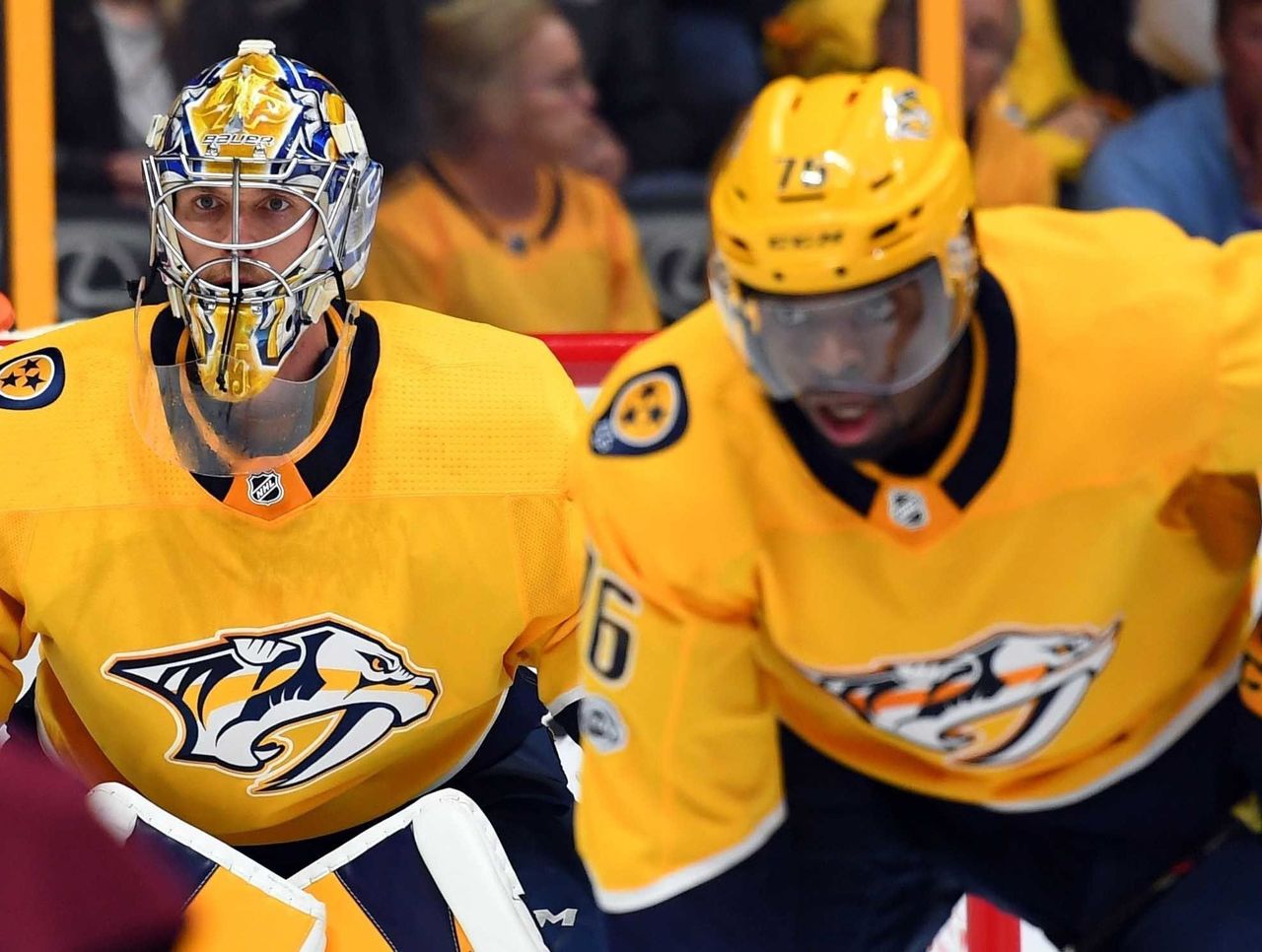 Remaining matchups
Edmonton Oilers (2-4-0) @ Philadelphia Flyers (4-3-0)
The Oilers are starting to show signs of life coming off their second win, while the Flyers are firing blanks. Lean Edmonton in what should be a high-scoring, run-and-gun affair.
Toronto Maple Leafs (6-1-0) @ Ottawa Senators (3-1-3)
This is a tight one to call, as both teams have started the season strong. However, Auston Matthews and the high-flying Leafs are far too hot right now to bet against, so look for them to take this contest in a close one-goal game.
Pittsburgh Penguins (5-2-1) @ Tampa Bay Lightning (6-1-1)
Pittsburgh played Friday night against the Panthers and struggled out of the gate, and that was with No. 1 netminder Matt Murray between the pipes. Saturday should be Antti Niemi's turn to start, which is never a fun night for Pens fans. Take Tampa for the win.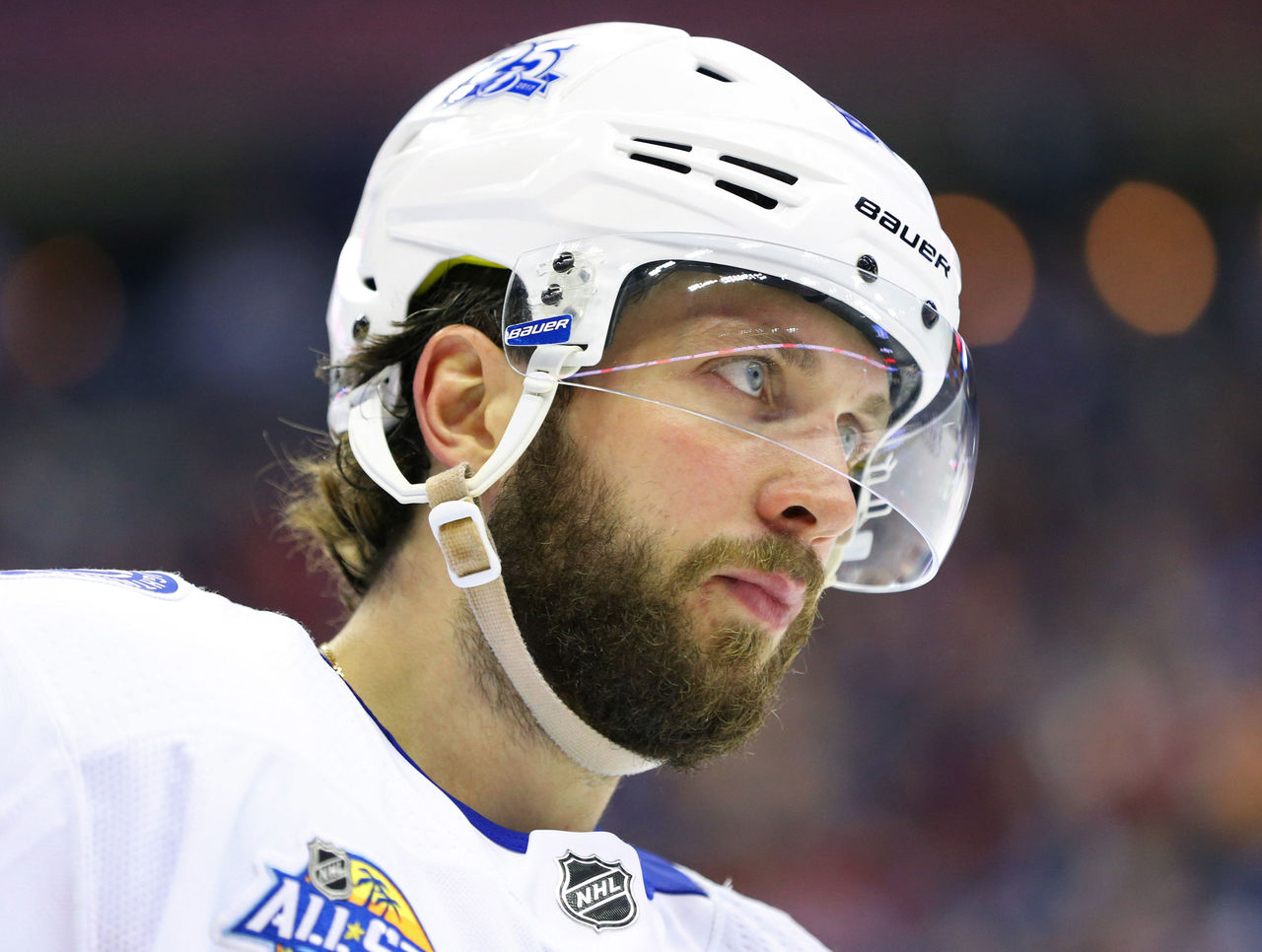 San Jose Sharks (3-3-0) @ NY Islanders (3-3-1)
Avoid betting on this snoozer altogether. But if you must, the Islanders have looked marginally better and the Sharks have struggled away from the tank, losing seven of their last 10 road games.
LA Kings (5-0-1) @ Columbus Blue Jackets (5-2-0)
Two of the hottest teams to start the season will go toe to toe Saturday night, and picking the winner is far from a lock. This is a classic coin flip, but seeing as the Kings just signed Brooks Laich (!?) to fill Jeff Carter's roster spot, the Jackets get the nod in this one.
Minnesota Wild (1-2-2) @ Calgary Flames (4-3-0)
The Wild have only one regulation win to their credit this season and have struggled lately at the Saddledome, losing their last two contests in Calgary. This game may lack goals, but that favors the Flames quite nicely.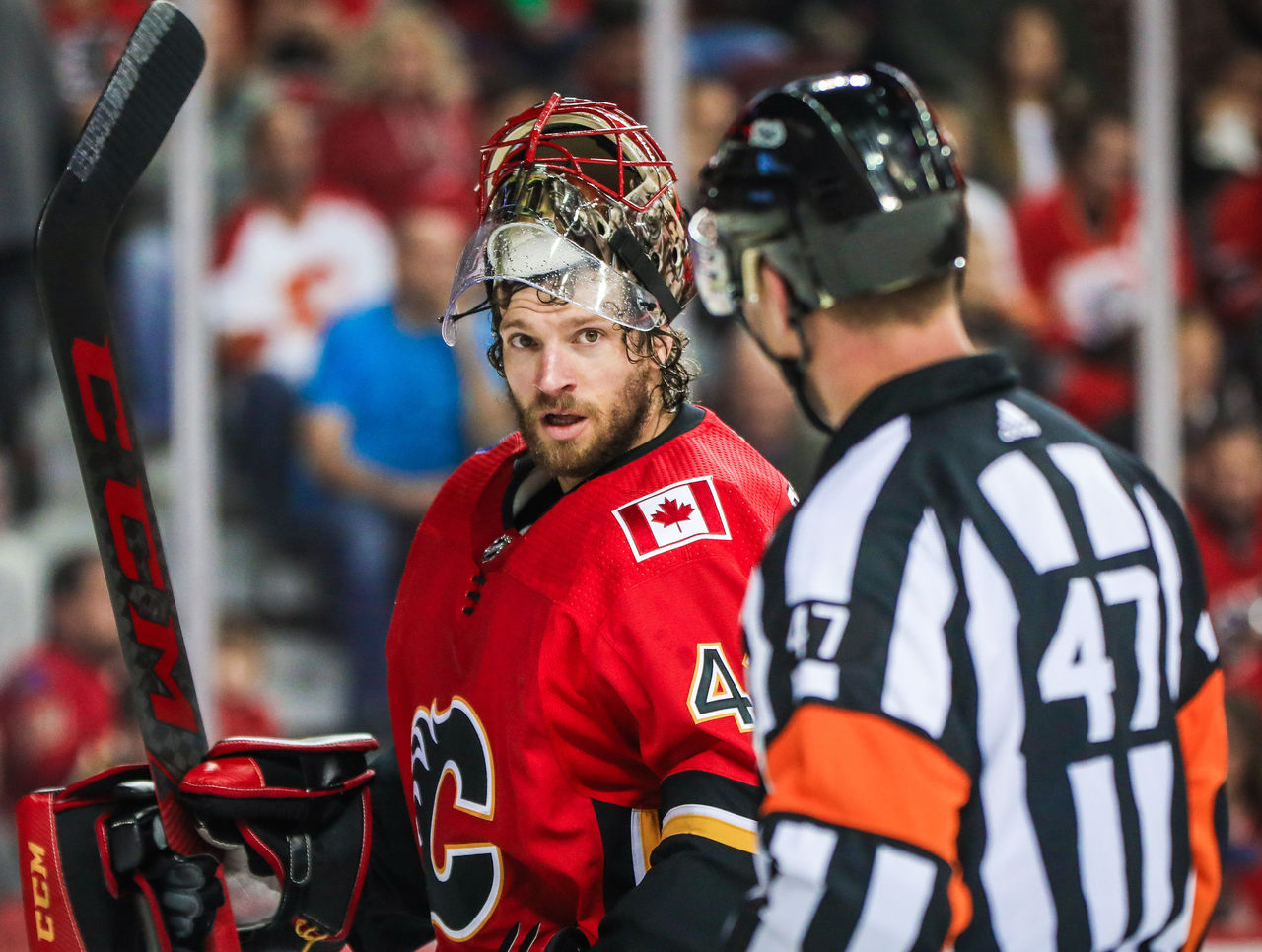 Florida Panthers (2-4-0) @ Washington Capitals (4-3-1)
Washington and Florida played last night, meaning both should have their backup goalies manning the blue paint, making this game a bit of a sticky wicket to predict. However, the Panthers are winless on the road this season and Alex Ovechkin is lighting the lamp on the regular, so take the Caps to earn the home W.
Carolina Hurricanes (3-1-1) @ Dallas Stars (4-3-0)
The two big winners of the offseason face off for the first time with their revamped lineups. Carolina is riding the hot hand of netminder Scott Darling, and has only one regulation loss. Another coin-flip scenario, but take the Hurricanes in a one-goal game.
St. Louis Blues (6-2-0) @ Vegas Golden Knights (5-1-0)
Vegas has easily been the feel-good story of the 2017-18 campaign, but, realistically, it's the Blues who have been the Western Conference's best team, as they currently sit tops with 12 points. St. Louis keeps rolling against the Knights.
Pick Summary
Chicago Blackhawks (Gold)
Boston Bruins (Silver)
Nashville Predators (Bronze)
Edmonton Oilers
Toronto Maple Leafs
Tampa Bay Lightning 
New York Islanders
Columbus Blue Jackets
Calgary Flames
Washington Capitals 
Carolina Hurricanes 
St. Louis Blues
(Photos courtesy: Action Images)