Comprehensive guide to the U.S. Open
Cliff Hawkins / Getty Images Sport / Getty
U.S. Open: 122nd edition
Where: The Country Club, Brookline, Massachusetts
When: June 16-19
How to watch
In the United States
| Date | Time (ET) | Channel |
| --- | --- | --- |
| June 16 | 6:45 a.m. - 9:30 a.m. | Peacock |
| | 9:30 a.m. - 2:00 p.m. | USA |
| | 2:00 p.m. - 5:00 p.m. | NBC |
| | 5:00 p.m. - 7:00 p.m. | USA |
| | 7:00 p.m. - 8:00 p.m. | Peacock |
| June 17 | 6:45 a.m. - 9:30 a.m. | Peacock |
| | 9:30 a.m. - 4:00 p.m. | USA |
| | 4:00 p.m. - 7:00 p.m. | NBC |
| | 7:00 p.m. - 8:00 p.m. | Peacock |
| June 18 | 10:00 a.m. - 12:00 p.m. | Peacock |
| | 12:00 p.m. - 8:00 p.m. | NBC |
| June 19 | 9:00 a.m. - 10:00 a.m. | Peacock |
| | 10:00 a.m. - 12:00 p.m. | USA |
| | 12:00 p.m. - 7:00 p.m. | NBC |
In Canada
| Date | Time (ET) | Channel |
| --- | --- | --- |
| June 16 | 6:45 a.m. - 8:00 p.m. | TSN3/4 |
| June 17 | 6:45 a.m. - 8:00 p.m. | TSN1/5 |
| June 18 | 10:00 a.m. - 8:00 p.m. | TSN3 |
| June 19 | 10:00 a.m. - 8:00 p.m. | TSN1/3 |
Featured groups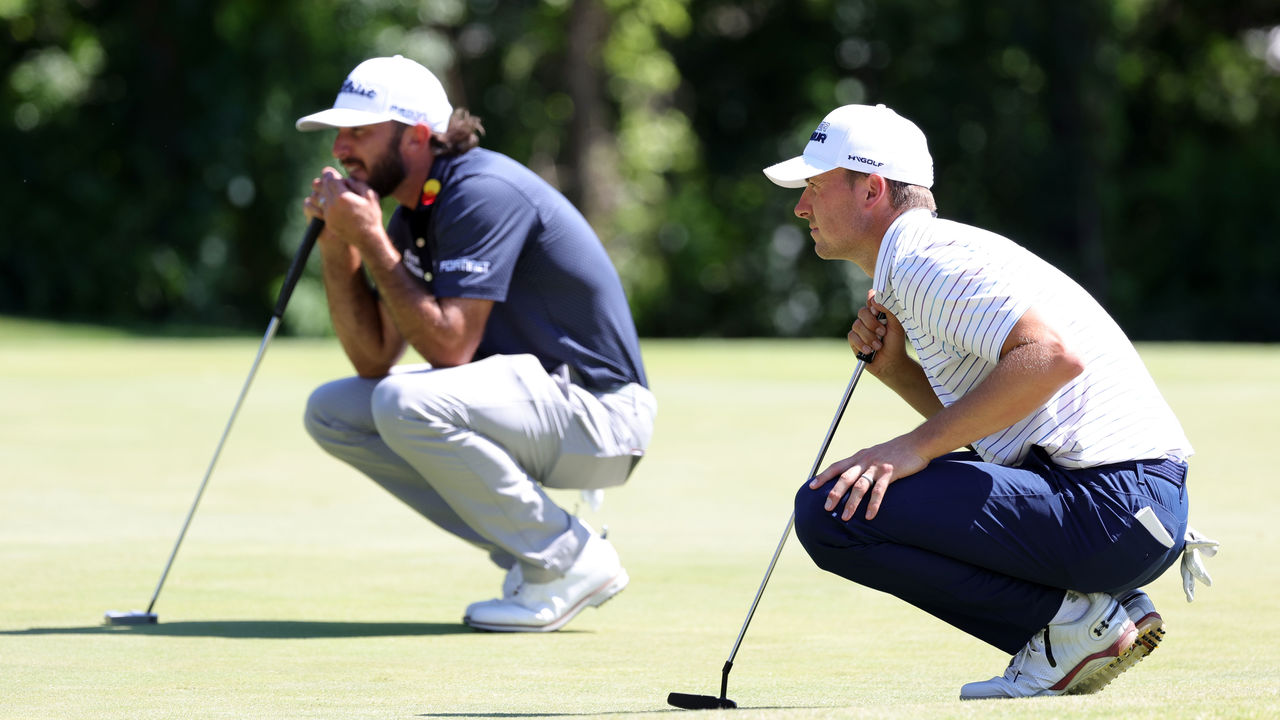 Group: Adam Scott, Jordan Spieth, Max Homa
Thursday - 7:29 a.m. ET
Friday - 1:14 p.m. ET (No. 10 tee)
Group: Rory McIlroy, Hideki Matsuyama, Xander Schauffele
Thursday - 7:40 a.m. ET (No. 10 tee)
Friday - 1:25 p.m. ET
Group: Justin Thomas, Tony Finau, Viktor Hovland
Thursday - 1:14 p.m. ET
Friday - 7:29 a.m. ET (No. 10 tee)
Group: Brooks Koepka, Scottie Scheffler, Cameron Smith
Thursday - 1:25 p.m. ET (No. 10 tee)
Friday - 7:40 a.m. ET
See full tee sheet.
The course
The Country Club measures 7,264 yards in length, just over 250 longer than the last U.S. Open played at the course in 1988. The major difference between that event and this one is that the layout will play to a par of 70 instead of 71. Curtis Strange won in '88 with a 6-under, a number that would be just 2-under when played to a par of 70.
There are 27 holes on the property with a composite 18 forming the track for the U.S. Open. There are eight par 4s that measure at least 450 yards, very difficult tests when you factor in how unforgiving the thick rough is when missing the fairway.
Fairways will be at a premium with the usual U.S. Open rough in play, and The Country Club's tricky putting surfaces should provide a very stern test for the season's third major.
See hole-by-hole look at The Country Club.
Preview content / News
4 things to watch at the 122nd U.S. Open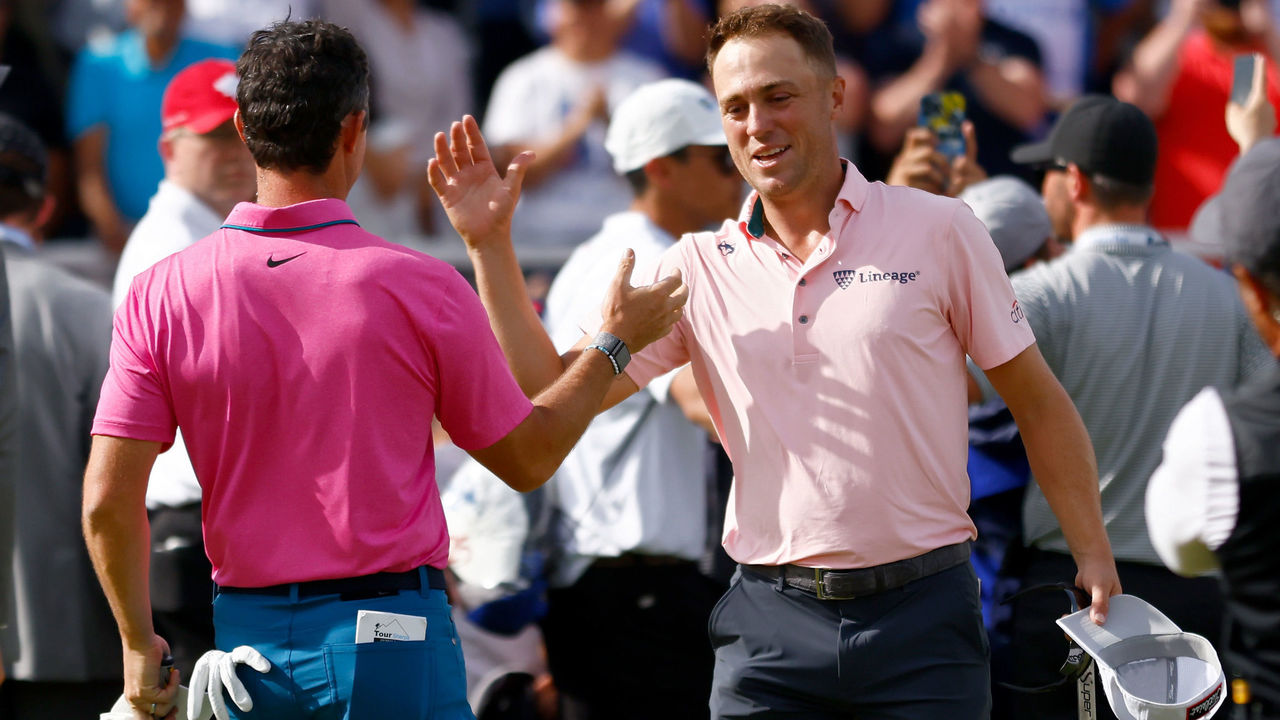 With so much drama in professional golf lately, the U.S. Open has somehow snuck up on people. While the focus seems to be off the course right now, attention will turn back to play once balls are in the air Thursday. Rory McIlroy and Justin Thomas will look to continue their scorching play from last week, while the reception for LIV Golf participants will surely be frosty. Read full article.
Tiger won't play U.S. Open: 'My body needs more time'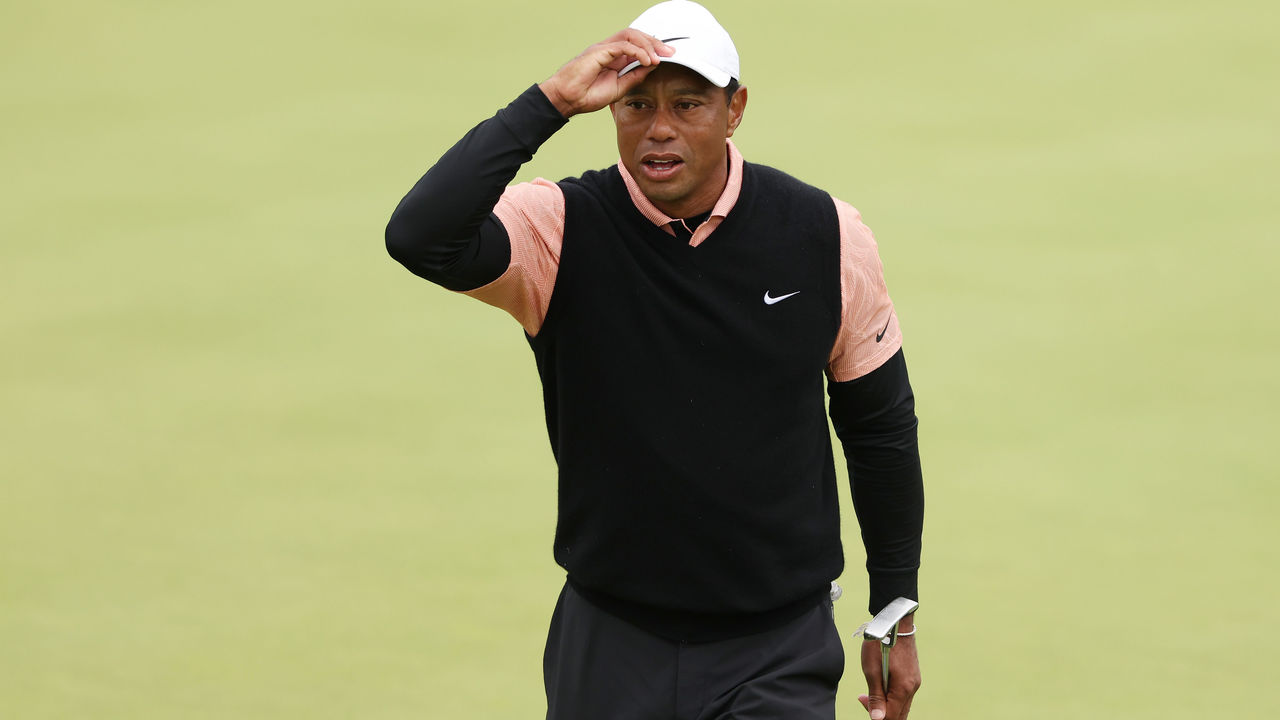 After being forced to withdraw from the PGA Championship last month, Tiger Woods opted to skip the season's third major to prepare for the Open Championship in July. Woods admitted his body isn't ready for the treacherous conditions often found at the U.S. Open, with the historic St. Andrews offering a better layout - and another month of rest - in his quest for a 16th major title. Read full article.
Betting odds
Rory McIlroy +1,000
Justin Thomas +1,200
Jon Rahm +1,400
Scottie Scheffler +1,400
Cameron Smith +2,000
Xander Schauffele +2,200
Collin Morikawa +2,500
Jordan Spieth +2,500
Matthew Fitzpatrick +2,500
Patrick Cantlay +2,500
Sam Burns +2,500
Will Zalatoris +2,500
Viktor Hovland +2,800
Dustin Johnson +3,300
Shane Lowry +3,500
Brooks Koepka +4,000
Cameron Young +4,000
Hideki Matsuyama +4,000
Joaquin Niemann +4,000
Max Homa +4,000
Tony Finau +4,000
Odds via theScore Bet
Previous winners
2021: Jon Rahm (-6)
2020: Bryson DeChambeau (-6)
2019: Gary Woodland (-13)
2018: Brooks Koepka (+1)
2017: Brooks Koepka (-16)
2016: Dustin Johnson (-4)
2015: Jordan Spieth (-5)
2014: Martin Kaymer (-9)
2013: Justin Rose (+1)
Comments
✕
Comprehensive guide to the U.S. Open
  Got something to say? Leave a comment below!