Alter: Ben Bishop and the evolution of a NHL goalie
Presented by

TORONTO - Growing up in St. Louis, Ben Bishop never envisioned the career that would unfold before him.
"I remember just going to Blues games as a kid at the old arena there," he said. "When I was 4 years old, I was like, 'I want to do that.' So they got me skates, got me skating lessons, and I just went from there."
Bishop's hockey heroes at the time were Curtis Joseph, Brett Hull, and Brendan Shanahan, all Blues in the early '90s. Bishop was involved in multiple sports, but began to focus on hockey when he was forced to play goal, as many skaters are from time to time.
"I have no idea why I wanted to be a goalie," the 29-year-old said. "As a kid, we all took turns playing goalie and I was somewhat good at it and I enjoyed playing the whole game so I just had fun with it. I never in a million years thought that I was going to go this far. It's funny how things work. I just had fun with it as a kid and things kind of worked the way they are right now."
Where he stacks up, where he's going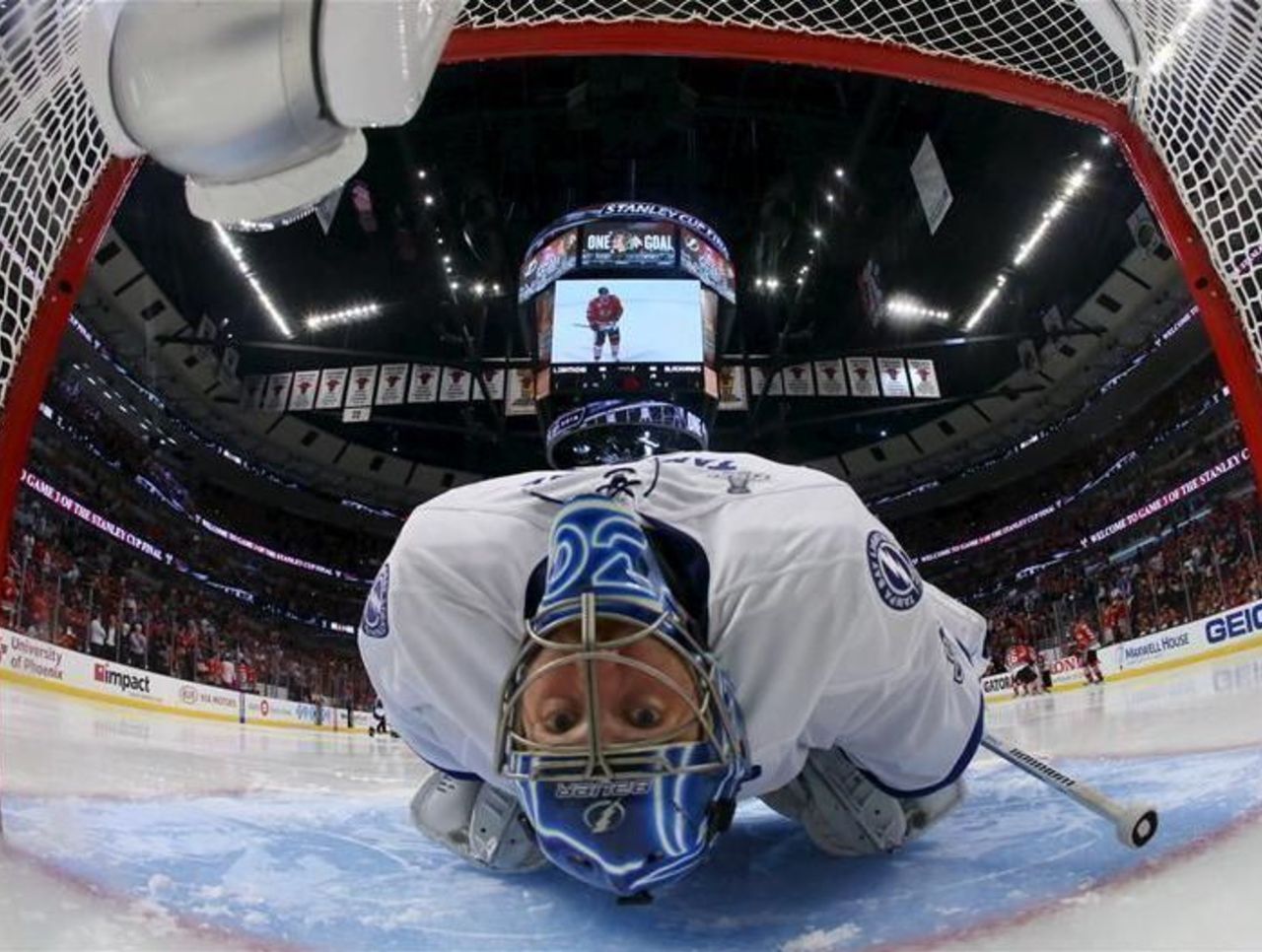 Bishop's now in his third season as the Tampa Bay Lightning's starting goalie, and his save percentage continues to rise. At .928, he's tied for second in the NHL. His career .920 save percentage is impressive, and is one of the reasons he was named to the United States' World Cup roster, along with Jonathan Quick and Cory Schneider. Quick's won Stanley Cups, and Bishop and Schneider share a similar track record, though Schneider's .925 career save percentage stands apart.
At 6-foot-7, Bishop is the league's tallest goalie, which helps him cover a lot of real estate. With one more season at $5.95 million left on his contract, and the most wins of any goalie since 2013 (he's tied with Braden Holtby), it's natural for Bishop to be thinking about his future. Based on comparables, Bishop could be in line for a healthy raise that would make him one of the game's highest-paid goaltenders.
Bishop made his first All-Star appearance this season, joining Lightning captain Steven Stamkos - who said his goalie is "having a Vezina-caliber season" - in Nashville. Stamkos, of course, is the premier free agent heading into the summer, and his future could very well factor into Bishop's.
Considering goalies are deemed expendable outside of the few elite 'keepers, and the length of general manager Steve Yzerman's to-do list, it's not a surprise Bishop and the Lightning haven't agreed on an extension.
But Bishop matters. Especially to the Lightning. If you compare him to the previous generation of American goaltenders, Bishop's definitely up there. But with many big American goaltenders now emerging in the NHL, Bishop is more representative of the evolution of his position.
Smaller equipment for the biggest goalie
It's "full steam ahead" on streamlined goalie equipment, according to comments Tuesday from the general managers meetings in Florida. While Bishop understands scoring is down and accepts that equipment will change, he doesn't expect the changes to yield the glut of scoring the league is hoping for.
"It's really not that big of a difference. I don't think you will be able to even tell the difference (when you see it) on most of the guys," Bishop, who had a sneak peak at the equipment during All-Star weekend, said. "They're trying to make the game better and we're all for it. I think us goalies just want to make sure we're protected, but I think it's kind of minimal. You're not going to see 100 more goals next year."
Goalies are interesting creatures. Some are easy going and can handle slight changes, while others are superstitious and need equipment and routine to be fine-tuned to allow for optimal performance.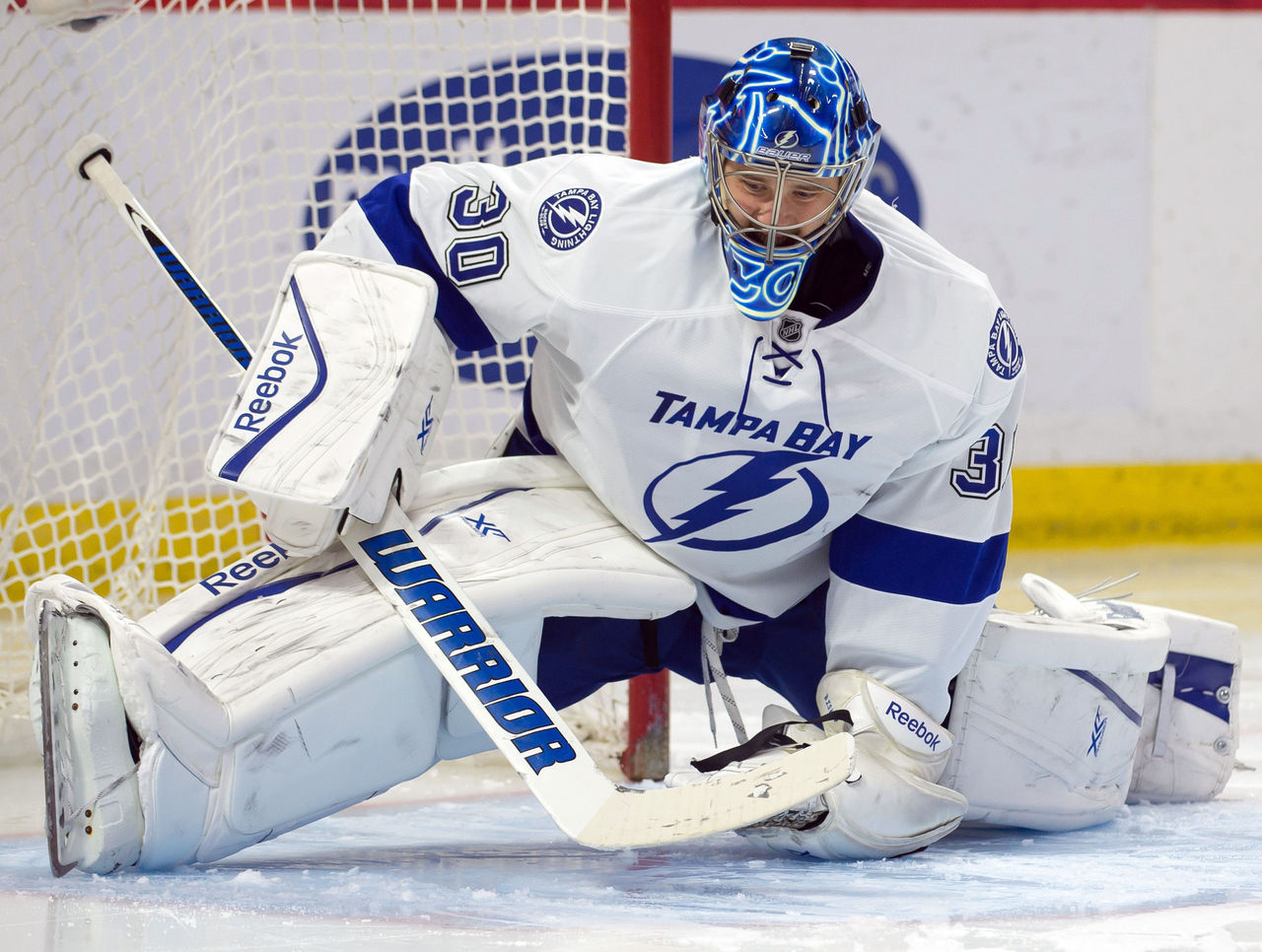 Bishop doesn't foresee any change in his performance and cites the evolution of the athlete in the goaltending position over the years.
"If you look at the last lockout, it wasn't drastic changes. They took an inch off each pad, they took an inch off the blocker and glove and scoring didn't go up at all," Bishop said. "It's one of those things where I don't know if they are looking for excuses for not as many goals. But goalies are just pretty good these days. They're athletic and they're big. Hopefully this is good for the game and maybe a couple of more goals go in, but I don't think you're going to see change."
At the moment, Bishop's equipment is smaller than the maximum size allowed, as he prefers a little bit of room for mobility. Whatever he's using, one thing's clear: It's working.
Comments
✕
Alter: Ben Bishop and the evolution of a NHL goalie
  Got something to say? Leave a comment below!