3 long-term candidates who could coach the Wild
Geoff Burke / USA TODAY Sports
With all due respect to John Torchetti, the man appointed interim head coach of the Minnesota Wild on Saturday, his coaching resume (and the Iowa Wild's record) isn't anything to write home about.
It's possible he rallies misguided troops, rescuing Minnesota from its demise under recently terminated coach Mike Yeo. But Torchetti - who hasn't held an NHL head coaching post in a decade - has the look of a man set up as a martyr, prepared to take the fall akin to Peter Horachek in Toronto last season.
Here are three coaches who might be worthy of fueling up the private jet:
Adam Oates
Not on Minnesota's payroll, but earning wages from key members of the organization, Oates would without a doubt be a welcomed addition to the Wild room.
Ranked sixth on the all-time assists list, Oates has translated his historical offensive talents and mastery of the attacking zone into a personal business, where his one-on-one, skills-refining sessions are coveted by many of the league's best players. Among his satisfied clients are Ryan Suter and Zach Parise - the two high-paid pillars of the Wild's aging room.
The skills sage should do wonders for the Wild's powerless power play and 1.97 goals per 60 minutes at even strength, but Oates would require strong voices and quality systems-implementing assistants to avoid the fate he suffered in two seasons with the Washington Capitals.
Marc Crawford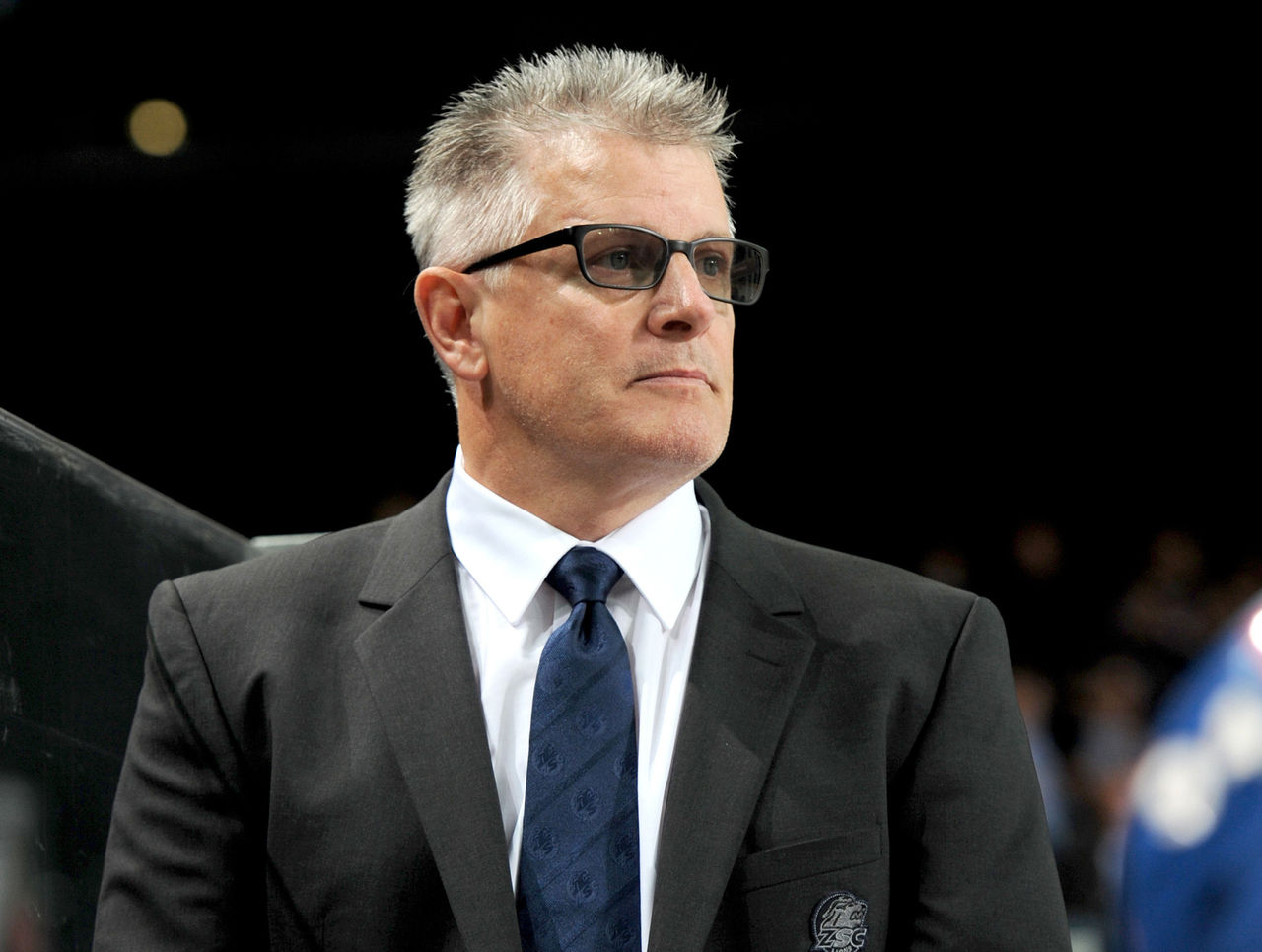 Crawford has harnessed coaching momentum overseas, administering the exploding development of future top NHL draft selection Auston Matthews on the best team in Switzerland's top division, ZSC Zurich.
The former Stanley Cup and Jack Adams Award winner has expressed his desire to return to the NHL after a lengthy stay in Europe. After potentially accomplishing all he can overseas, there isn't a better time than next season.
Though it's unlikely, if the Wild plunge further into the depths of the lottery standings and earn the right to draft Matthews, Crawford's rapport with the wunderkind would most certainly provide him with the inside track.
If the knock on Crawford is he became a bit of a dinosaur after 15 seasons, it's worth noting he should return with a refreshed outlook. He's found success teaching a European game that's always been about the speed and skill taking over the NHL.
Bruce Boudreau
He obviously has a job, and an attractive one at that. But if Boudreau fails to lead the Anaheim Ducks to a Stanley Cup Final appearance again this year, many believe that one of the best and most successful coaches in the NHL might become available.
Boudreau's seat was hot at the start of this season. His hapless Ducks were severely underperforming, while his vision and the style of play he employed was failing. Unlike most coaches, though, he wasn't stuck in his ways. Boudreau took a torch to his scheme - focusing now on suffocating defense - and suddenly, Anaheim's the Cup contender it was pegged to be at the start of the campaign.
Versatility is a skill most coaches don't have. If Anaheim fails to realize his value and Boudreau once again fails to receive a fair shake, the Wild should jump at the opportunity.
But they won't be his only suitor.
Comments
✕
3 long-term candidates who could coach the Wild
  Got something to say? Leave a comment below!