Deadline day winners and losers
Michael Martin / National Hockey League / Getty
Presented by

The NHL's trade deadline has come and gone, leaving a minimal ripple in its wake. In the end, only 15 deals were made, with few winners and losers to consider, in no particular order.
Winners
Colorado Avalanche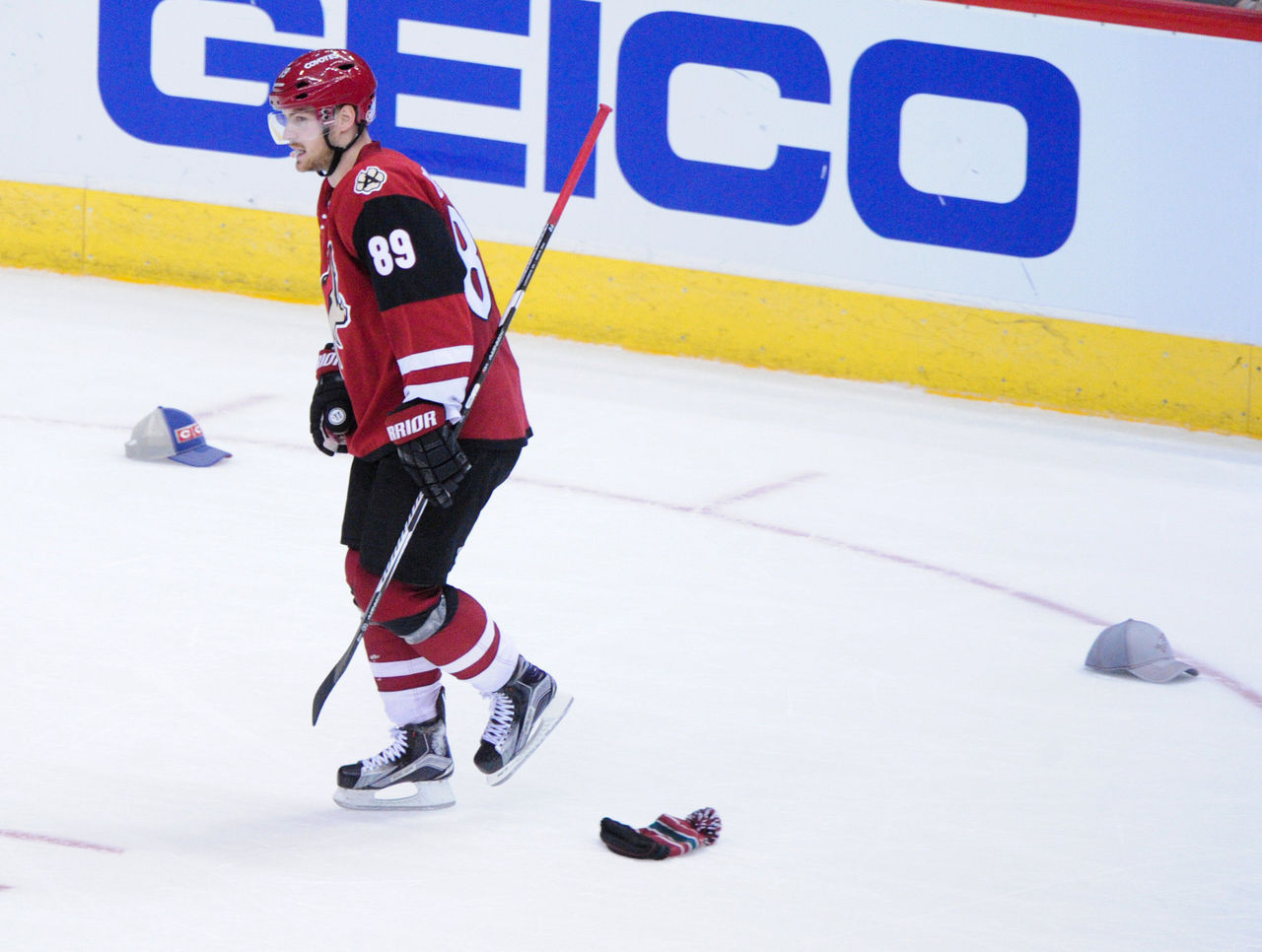 Up front, the Avalanche added Mikkel Boedker by way of Arizona, who's believed to be set to skate on a line with Gabriel Landeskog and Nathan MacKinnon, forming a speedy trio that will be difficult to contain.
And on defense, Eric Gelinas was acquired from New Jersey. The 2009 second-round pick's ice time had fallen under first-year head coach John Hynes, but he showed great promise for the Devils in his rookie season, and defense is a clear area of weakness in Denver.
Patrick Roy's squad holds a two-point advantage over Minnesota in the race for the second wild-card spot, and general manager Joe Sakic did well to help ensure that bubble won't burst.
Calgary Flames
The Flames entered the day as sellers, and GM Brad Treliving was able to secure quite the haul from the Dallas Stars in exchange for defenseman Kris Russell.
Calgary received defenseman Jyrki Jokipakka, forward prospect Brett Pollock, and a conditional second-round draft selection for the soon-to-be unrestricted free agent.
Jokipakka is a solid defender with limited NHL experience, while Pollock is a WHL prospect with decent offensive upside.
The draft pick condition is key, however, because if the Stars qualify for the conference finals with Russell appearing in half their playoff games, Calgary will get a first-round pick come June. Otherwise, it remains a second-round selection, which would have been a nice return on its own.
Anaheim Ducks
The Ducks fell flat out of the gate this season and have been playing catch up ever since. The offense, in particular, has sputtered, averaging 2.48 goals per game, ranked 22nd in the NHL.
In adding Brandon Pirri and Jamie McGinn, Anaheim was able to shore up its forward depth with players who fit the team's current style of play and who can put the puck in the net with semi-regularity.
The fact that they were able to land Pirri - who scored 22 goals in 49 games last season - for the mere pittance of a sixth-round pick is cause for celebration all on its own. The third-round pick for McGinn would also be well worth it if they can manage to come out of the West.
Losers
Vancouver Canucks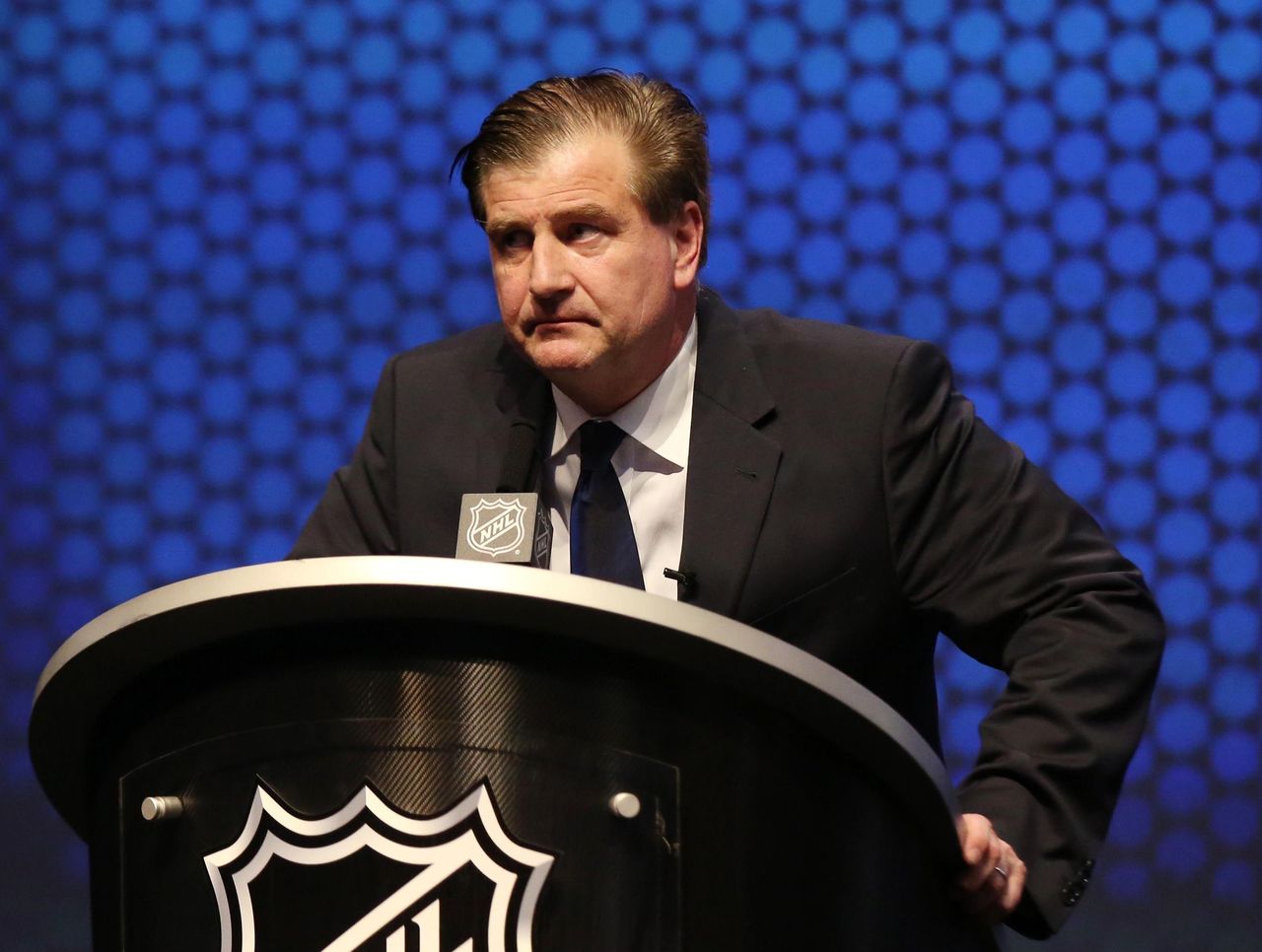 The Canucks fall firmly in the losers camp for what they weren't able to do.
GM Jim Benning was sitting on two seemingly attractive trade chips in impending UFA's Radim Vrbata and Dan Hamhuis.
The latter was certainly believed to be commanding attention from several suitors, including Chicago, Dallas, Boston, Pittsburgh, and even Washington. While it is believed he was willing to waive his no-trade clause for at least a couple of those options, the return didn't appear to meet Benning's liking.
Hamhuis enjoys Vancouver and could very well have returned as a free agent this summer; that the Canucks held on to him when there was such great interest and offers on the table is nothing short of baffling.
And the same goes for Vrbata, who's had a down season after being removed from the top line early on, but who also recorded 31 goals and 63 points as recently as last year. Surely a contending team had a draft pick or two lying around for that potential boost.
In short, the inability to gain assets for these two players is a stunning lack of action for a team stuck in no man's land in terms of direction for the future.
Boston Bruins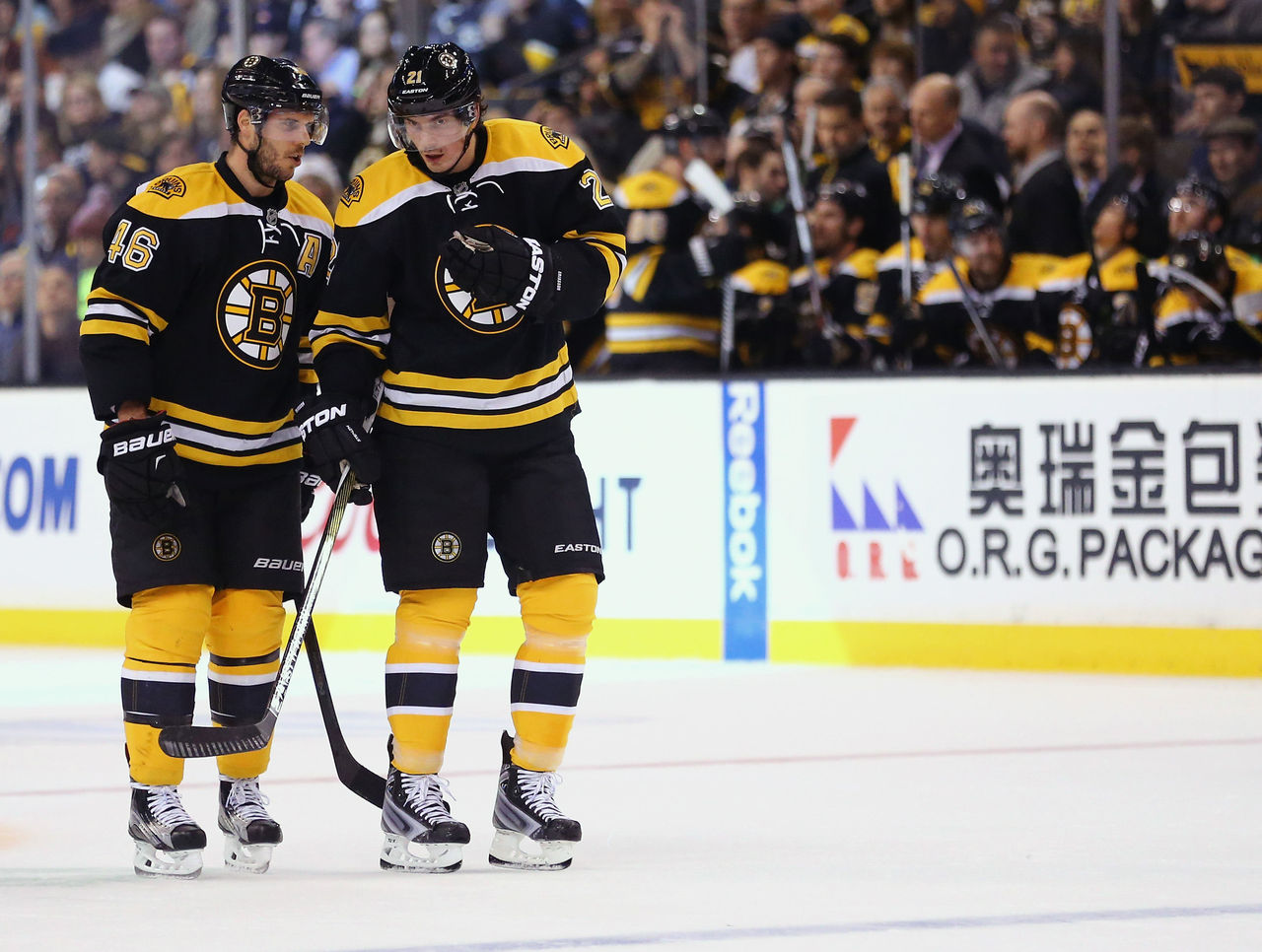 The Bruins considered themselves buyers, dealing no fewer than four draft picks - third and fourth rounders in 2016 and second and fifth rounders in 2017 - for defenseman John-Michael Liles and forward Lee Stempniak.
For a team with an aging core that missed the playoffs last season, the willingness to give up picks for rental players is somewhat puzzling.
All this after waiving Zac Rinaldo, who inexplicably cost the team a third-round pick back in the summer, and after Stempniak practiced with the Bruins prior to training camp and could have been signed back then on the cheap.
At the same time, and perhaps more egregiously, GM Don Sweeney ultimately decided to hold on to impending unrestricted free agent Loui Eriksson, choosing instead to view him as an added bonus rental who's already been with the team for a few years.
Considering Andrew Ladd - whose production this season was dwarfed by Eriksson's - fetched high-end prospect Marko Dano and a first-round pick, it certainly seems to be an opportunity lost for a team seemingly keeping its Stanley Cup window open with toothpicks.
What remains to be seen is whether the Bruins and Eriksson can agree to terms on an extension by July 1, at which point he could walk and leave the Bruins with their hands deeper in their pockets.
Comments
✕
Deadline day winners and losers
  Got something to say? Leave a comment below!