The NHL Redux: Brenden Morrow hasn't given up hope on career, winning Cup
Bruce Bennett / Getty Images Sport / Getty
Presented by

By the time his name was fastened to the facing of an NHL locker room stall, Brenden Morrow had a pretty strong understanding of what constitutes a champion.
He came up in 1999 with the venerated likes of Mike Modano, Brett Hull, Joe Nieuwendyk, and a Dallas Stars team that spent the summer taking turns with the Stanley Cup.
They bled experience, leadership, culture, and confidence in that room, and despite having won it all, they came back hungry. And for an untaught kid from small-town Saskatchewan, whose consumption of beer and beef jerky in his teens earned him the nickname "Butterball," it was an environment that, in all likelihood, was absolutely essential.
Ready to Learn
Morrow was a willing and impressionable student surrounded by elite educators; his every misstep corrected and routines reinforced. As the Stars instilled the framework to become a successful pro, he in turn helped them return to the Stanley Cup Final - only to lose in six games.
From then on, nothing but finishing the job mattered. And it still really matters.
"I learned valuable lessons from every one of those guys," Morrow said on the phone from his Idaho home. "Just seeing how hungry those guys were, what the Cup meant to them, and how they took that loss to New Jersey in Game 6 - it was a lesson learned for me.
"I knew it wasn't going to be easy. And it certainly hasn't been for me all these years."
Sixteen years to be exact. That hunger is now a full-blown famine.
Chasing Stanley
Morrow came two wins shy for the second time in his career last spring in his first season with the Tampa Bay Lightning. Having experienced that disappointment again on the opposite end of his playing career, he could most certainly write a how-to on what it takes to be a Stanley Cup champion without actually having his inscription on the chalice.
He's desperate to feel the fulfilment worn by players who taught him what it meant, what it would take. That's why despite being without a contract, or even a pro tryout, with training camps in full swing, he's not ready to retire.
"I still feel like I got another year. I have something to give. I know that I'm not a 25-year-old anymore, but I still think there's value in what I do for a team, and what I can bring. I haven't given up hope just yet.
"It's not like I'm going to be chasing dollars," Morrow, who totalled eight points last season, added. "I'm going to be trying to get to that team that will give me that one last chance to win the Stanley Cup."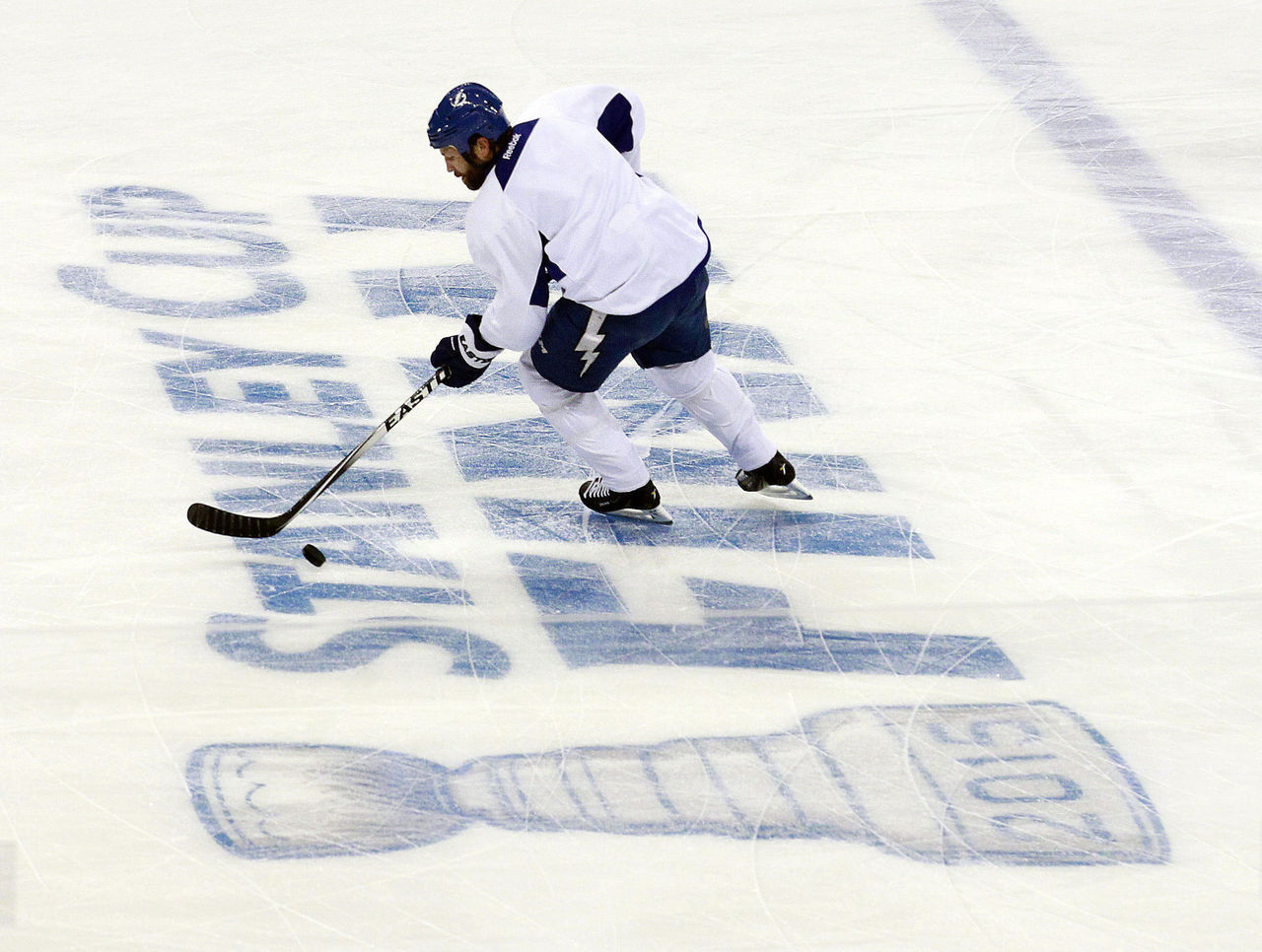 It can be difficult to sympathize with pro athletes, many of whom earn near inexhaustible millions to accumulate the sort of possessions a common person could only dream of.
But for a down-home guy with roots still in the mid-Western, mountain periphery, Morrow measures his worth much differently: Legacy is what's lavish.
"When you're sitting around the campfire as an old guy, you'd like to be able to say you hoisted the Stanley Cup. I have won World Championships, and (Olympic) gold medals, and World Cups ... But I don't have the opportunity to say what it's like to hold the Cup.
"That's the motivational practice for me, obviously."
End of the Road?
So now they wait. Morrow, his wife, and three children will be in Idaho hoping the right rookie will come into camp ill-prepared, that a certain veteran will arrive out of shape, or that the fourth-line nails on a Stanley Cup contender go down with injury. They will wait with no promise the call will ever come.
That would be a cruel end to a career so close to achieving closure, but even then, the anguish might live on.
What if the Lightning, as equipped as any team, come back and get those two wins they couldn't with Morrow this season, and his career ends up being both immediately preceded and succeeded by the championships he spent a decade and a half chasing?
"Well, I wouldn't be real pleased about it," Morrow said, laughing, "but it would be a story for somebody."
Good enough to tell around the campfire.
Comments
✕
The NHL Redux: Brenden Morrow hasn't given up hope on career, winning Cup
  Got something to say? Leave a comment below!