The final 2015-16 NHL standings, brought to you in August 2015
Bruce Fedyck-USA TODAY Sports
None of the major professional sports come close to the NHL when it comes to parity. The salary cap and draft lottery have produced a league where, in any given year, teams (that aren't tanking) can hugely surprise or disappoint.
I mean, the Flames and Jets made the playoffs last season. The Bruins and Kings did not.
Sure, that makes sense.
But isn't it frustrating to wait for the whole season to play out before seeing which teams will surprise us most? Fortunately for you, I've been blessed with the gift of clairvoyance/own a time machine (it's an embarrassment of prognosticating riches, really), and can confidently bring you the results today. Like, right now.
So here you go. Below, with some barstool explanations, is exactly how the NHL standings will look when the next NHL regular season comes to a close.
Atlantic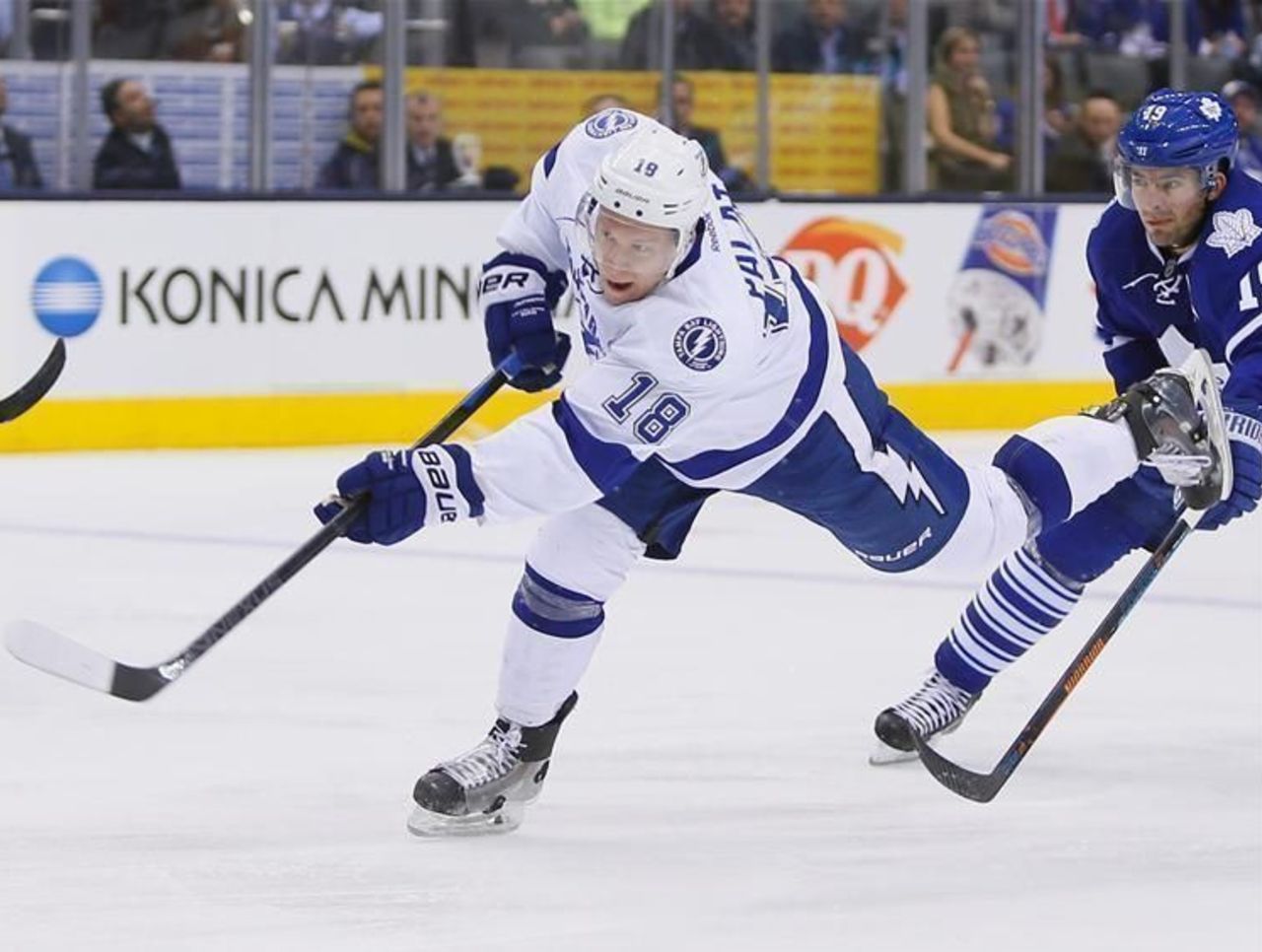 The Atlantic is, by a good distance, the easiest division to forecast at both the top and bottom. Tampa is going to be very, very good, and Buffalo - while improved - will be whatever the opposite of that is. I believe the term is "bad."
Tampa Bay Lightning
Detroit Red Wings
Montreal Canadiens
Boston Bruins
Florida Panthers
Ottawa Senators
Toronto Maple Leafs
Buffalo Sabres
Detroit is rolling out a fairly unique roster, opting for shifty skill from nearly top to bottom while casting aside the concept of big ol' muckers. That - combined with good puck-moving defense - could pay dividends in the Atlantic, which we'll call "questionable." As they say, speed kills.
I think the Leafs will be better than most expect in the first half of the year, but the "blow it apart for picks, call up the kids" phase may go less than swimmingly as other teams tighten up moving toward the playoffs.
Boston and Montreal have fairly big potential ranges, and the latter boasts the higher ceiling. Both teams have enough top-end talent to have success, but they're rolling out fairly shallow depth charts, meaning health will play a big part in their performance.
Meanwhile, Florida is a major wild card. If the Panthers' kids (Jonathan Huberdeau, Aleksander Barkov, Nick Bjugstad, Vincent Trocheck, Aaron Ekblad, even Erik Gudbranson) improve as they expect, they're going to be tough every night. If they don't, they could end up looking pretty meh.
Metropolitan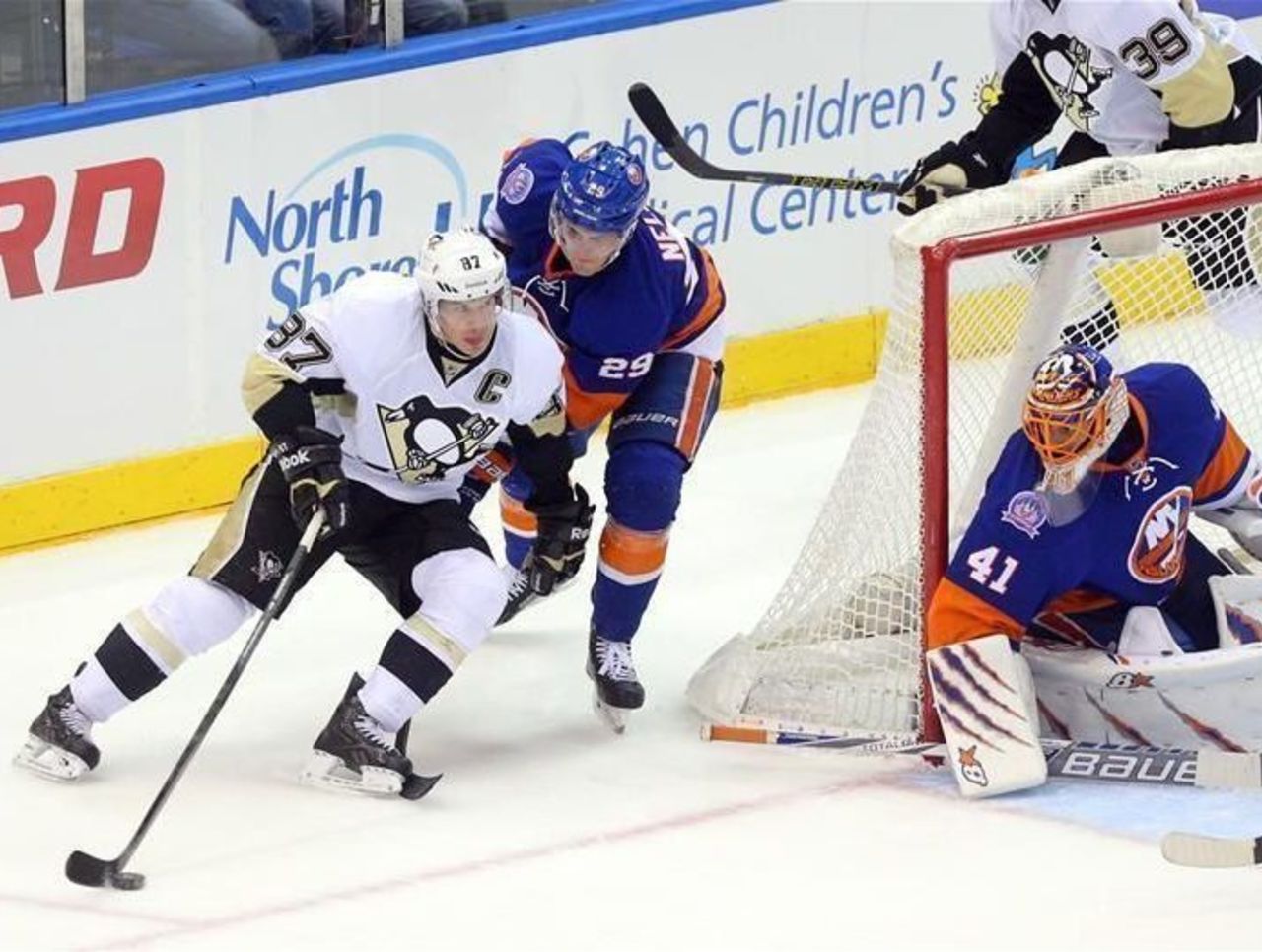 The top of the Metro is a six-car pileup, with two vehicles far enough back to stop before getting into the wreck. Those would be the two red machines, New Jersey and Carolina.
Pittsburgh Penguins
New York Rangers
Washington Capitals
New York Islanders
Philadelphia Flyers
Columbus Blue Jackets
Carolina Hurricanes
New Jersey Devils
The Penguins are fairly desperate to avoid wasting any more of Sidney Crosby and Evgeni Malkin's career peaks, which explains the Phil Kessel deal. If Kris Letang is reasonably healthy, and Olli Maatta and Derrick Pouliot continue to progress, the Pens are almost unfairly stacked.
Below them I have a pack of three where any finishing order wouldn't really surprise me (though I do consider the Rangers and Capitals a smidge better than the Isles). The Flyers and Blue Jackets are likely improved from last year, particularly Columbus. But to climb the standings, you have to beat teams, and nobody looks willing to roll over in the Metro to help them make significant steps.
Central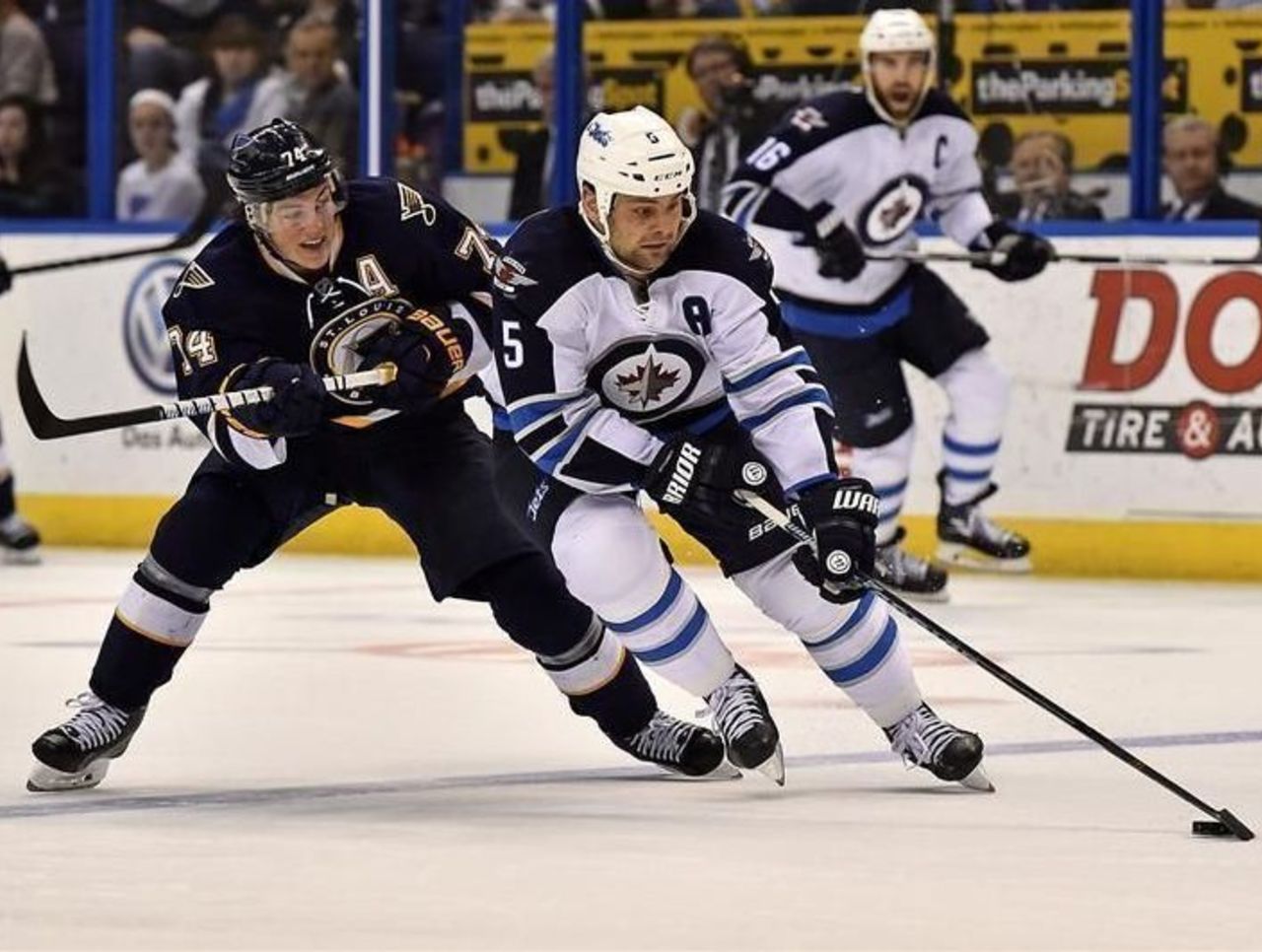 OK, we're clearly at the "Wait, what?" part of this exercise. The whole Dallas thing. I know, I know.
Dallas Stars
St. Louis Blues
Chicago Blackhawks
Minnesota Wild
Nashville Predators
Winnipeg Jets
Colorado Avalanche
But here's the way I see it. They'll have the best line in hockey next year with Tyler Seguin-Jamie Benn-Valeri Nichushkin (only Perron-Crosby-Kessel is close, and I still think I prefer the Dallas trio). Their second line is a whirring blade of talent (Patrick Sharp-Jason Spezza-Ales Hemsky), and their bottom six is a mix of good, tough, and annoying. John Klingberg's emerging as a legit D-man - is 40 points in 65 games as a 22-year-old rookie blue-liner good? - and Johnny Oduya is coming on board. With the rest of the crew (Alex Goligoski, Jason Demers, Jordie Benn) near career primes and some good young players coming up, I think they'll be just fine on defense.
Last year they got the league's second-worst goaltending (.893 save percentage, all told). That seems likely to get better - and the Stars still finished with 41 wins (92 points). This division is going to be crazy tight, but someone has to win every night. Looking at the rosters of the contending teams below, I'm just not sure I prefer any of them.
So, eff it. Dallas takes the Central.
I've got Winnipeg sixth after making the playoffs largely because:
A) I'm not exactly sold on a bottom six of Alexander Burmistrov, Adam Lowry, a 19-year-old Nikolaj Ehlers, Matt Fraser, Andrew Copp, and Chris Thorburn.
B) Ondrej Pavelec played in 50 games and put up a .920 save percentage last season, boosting his career mark to … .908. I'm guessing that ain't happening again.
C) It's a brutal division, and the question isn't: "Is this team good?" It's: "Are they better than X/Y/Z?" I don't think they are.
Pacific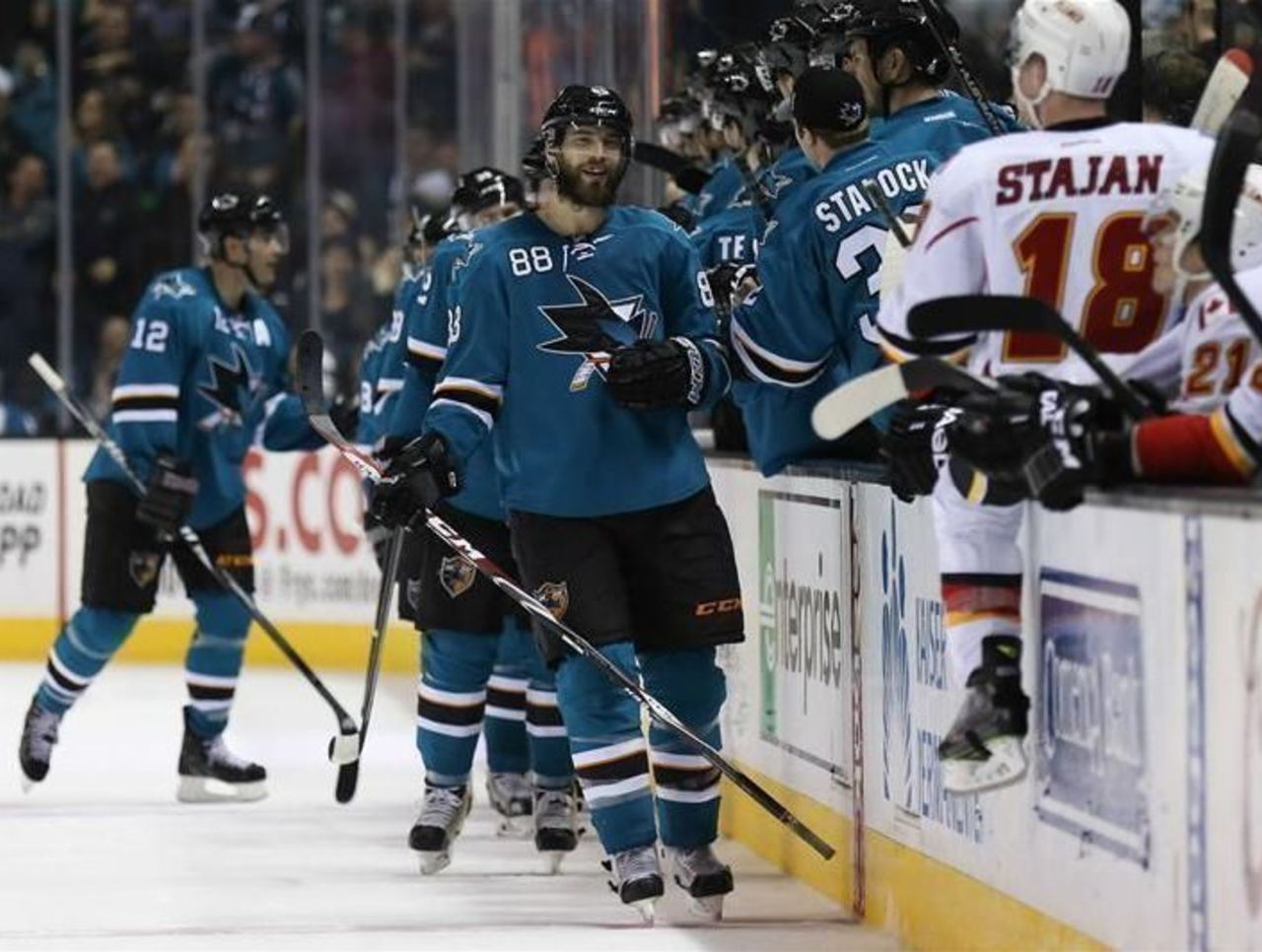 San Jose has made a few curious moves over the past couple summers - they seem to have no idea what's holding them back from breaking through. But they're still sporting a number of deadly offensive players up front, a dynamic and talented back end, and they just picked up a guy who could be a rock in net. It may be their last crack at a Cup with their aging nucleus, but I expect them to make it count.
San Jose Sharks
Anaheim Ducks
Los Angeles Kings
Calgary Flames
Edmonton Oilers
Vancouver Canucks
Arizona Coyotes
Speaking of running out of time, Anaheim finds its big, talented core of forwards - Ryan Getzlaf, Corey Perry, and Ryan Kesler - all across the age-30 checkpoint. But supplemented with some dynamite young D, a few good young forwards, and what I expect to be good goaltending, the Ducks are definitely in the mix for the division lead.
L.A. may have missed the postseason, but they were still a great possession team, and added Milan Lucic and Christian Ehrhoff this offseason. The Kings aren't dead yet.
With the next three teams, it's tough to know what to expect. Calgary was the opposite of L.A. - a bad possession team who made the playoffs - but they did add Dougie Hamilton this offseason. Outside of their solid group of defenders, though, I can't talk myself into their roster, as much as I love Johnny Gaudreau and like 19-year-old Sam Bennett. A part of me thinks that if Edmonton is better (it will be) and Vancouver puts together a half-decent year (possible, though unlikely), I may even have the Flames too high.
As for Arizona … Auston Matthews is supposed to be very, very good.