5 current NHL players who excelled at other sports
Jerome Miron-USA TODAY Sports / USA TODAY Sports
In recent years, the importance of stepping away from the game of hockey has been preached by hockey players and coaches alike.
This summer, Pittsburgh Penguins captain Sidney Crosby invited Soccer Canada to his hockey school in Cole Harbour, Nova Scotia, to teach kids about the importance of playing multiple sports. Former New Jersey Devils head coach and current coach of the WHL's Red Deer Rebels, Brent Sutter, also preached that message in 2014.
The belief is that players - kids especially - can wear themselves out by playing only one sport 10-12 months a year. Although this seems to be a fairly new way of thinking, the concept of athletes being multi-versed in different sports is not. Many current NHLers have experience playing multiple sports and at a high level.
Here are five NHLers whose skills in athletics stretched beyond the ice: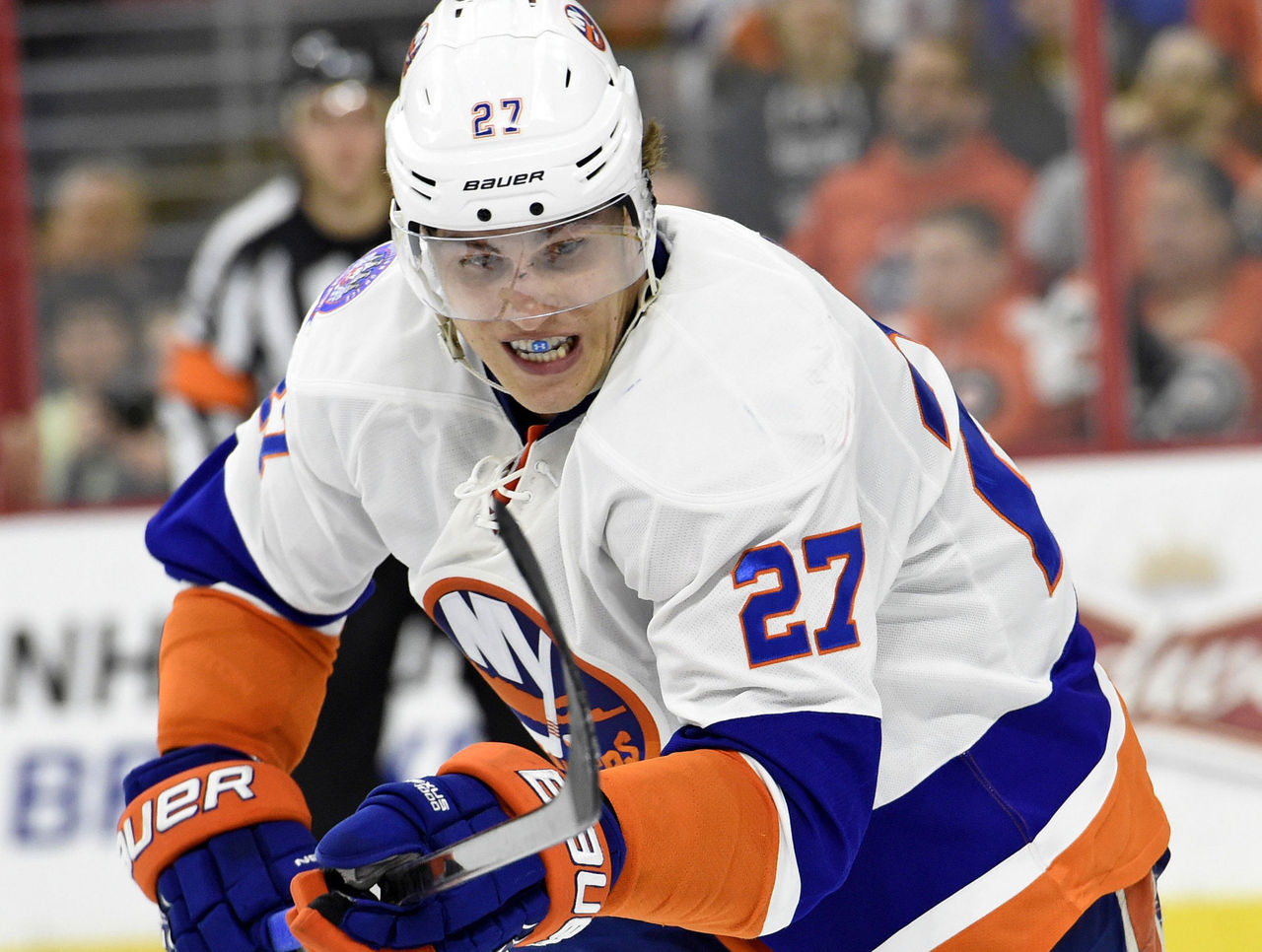 Anders Lee - New York Islanders
New York Islanders forward Anders Lee enjoyed a very nice 2014-15 campaign. The 25-year-old had 25 goals and 41 points in 76 games in his first full season in the league.
Though he looks to be in position to become a reliable goal-scorer for the Islanders, Lee could have taken his athletic talents in many different directions.
In 2009, he was an All-State quarterback at Edina High School in Minnesota, and the year prior was an All-State pitcher for the school's baseball team. However, that's not all. Lee is also a former long-track speed skating national champion - not a bad skill for a hockey player - and even held a record in the sport.
Despite the pressure and multiple offers to play Division I football, Lee decided to attend the University of Notre Dame to play hockey and, well, the rest is history.
Jarome Iginla - Colorado Avalanche
Colorado Avalanche forward and veteran of 18 seasons, Jarome Iginla, is one of the greatest goal-scorers the game has ever known - sitting 40th all time in points and 19th all time in goals.
However, there was a time Iginla also excelled at baseball, a sport he loved growing up. He had brief stints as pitcher and shortstop, but eventually settled into the backstop role and became the starting catcher on Canada's National Junior team in his early teens.
He was eventually introduced to hockey by his grandfather where - after a brief stint as a goaltender - he started playing forward. It wouldn't be long until Iginla was filling nets at the NHL level.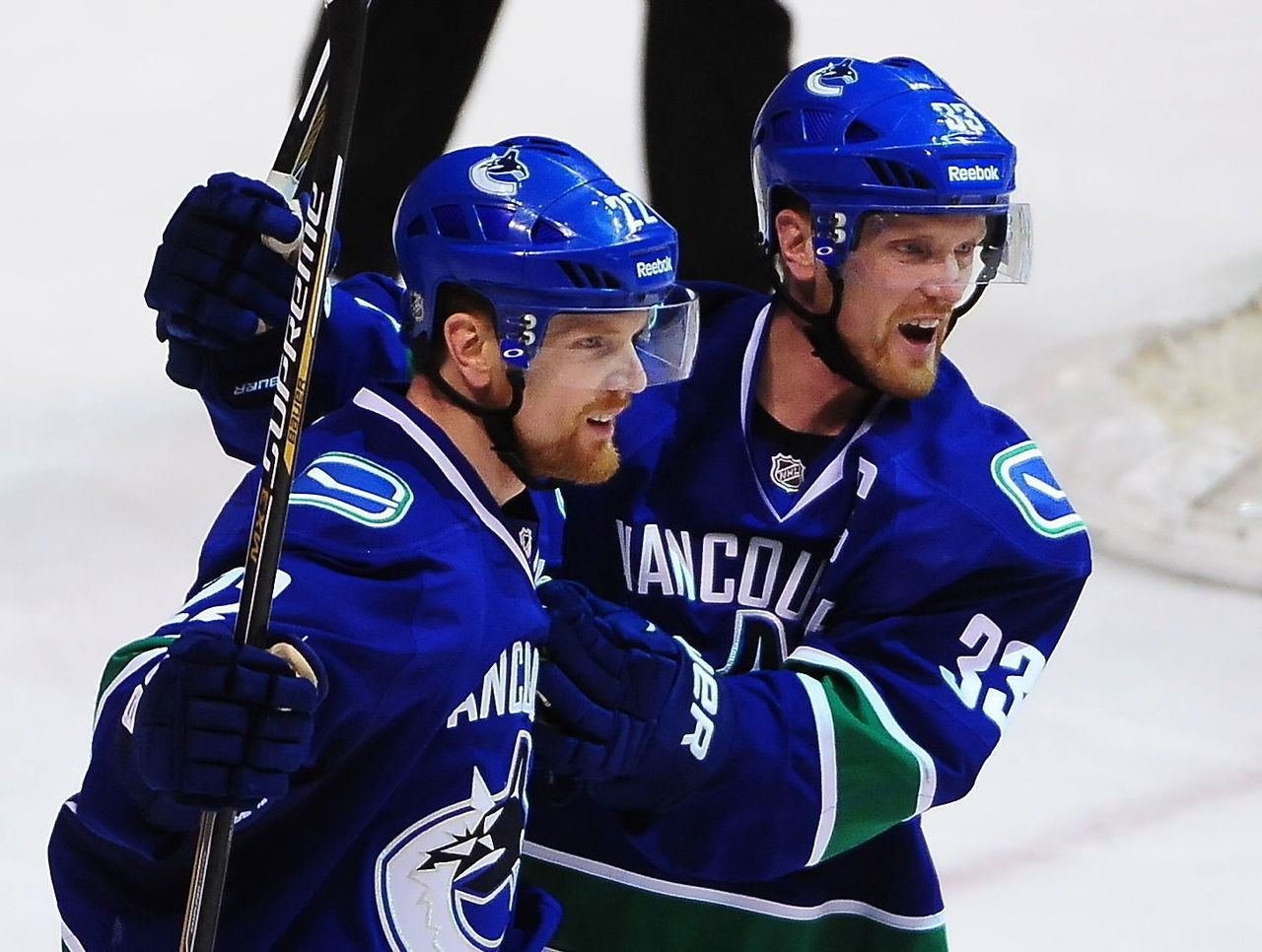 Henrik/Daniel Sedin - Vancouver Canucks
The Sedin twins for years have tormented goalies and defensemen alike. The two are so in sync with each other on the ice it's almost unfair. However, the duo almost took their talents elsewhere before deciding to play hockey.
Henrik and Daniel were born and raised in Ornskoldsvik, Sweden, where during the winter months they would play hockey. In the summer, though, they would exchange their skates for soccer cleats.
The two played soccer into their teens until they were forced to make a tough decision: one sport or the other. The two decided to play hockey at the Modo hockey club, which was stationed in their hometown, meaning they wouldn't have to move away.
Playing for Modo is where the twins were spotted by NHL scouts, making their jump to the pros in North America.
Paul Martin - San Jose Sharks
Like Lee, San Jose Sharks defenseman Paul Martin also had the chance to have an alternate sports career.
Martin was a very well-versed athlete. Growing up, he played baseball and football on top of hockey. In fact, he was so good at football that many thought he would end up playing professionally.
In 1999, Martin set a Minnesota state high school record with 189 career receptions for a total of 3,009 yards and was named to the All-State team.
Martin's decision to stick with hockey came after he was offered a scholarship to play for the University of Minnesota. He admitted he would have liked to play both sports, but the time commitments would have been too much. However, it now looks like Martin made the right decision.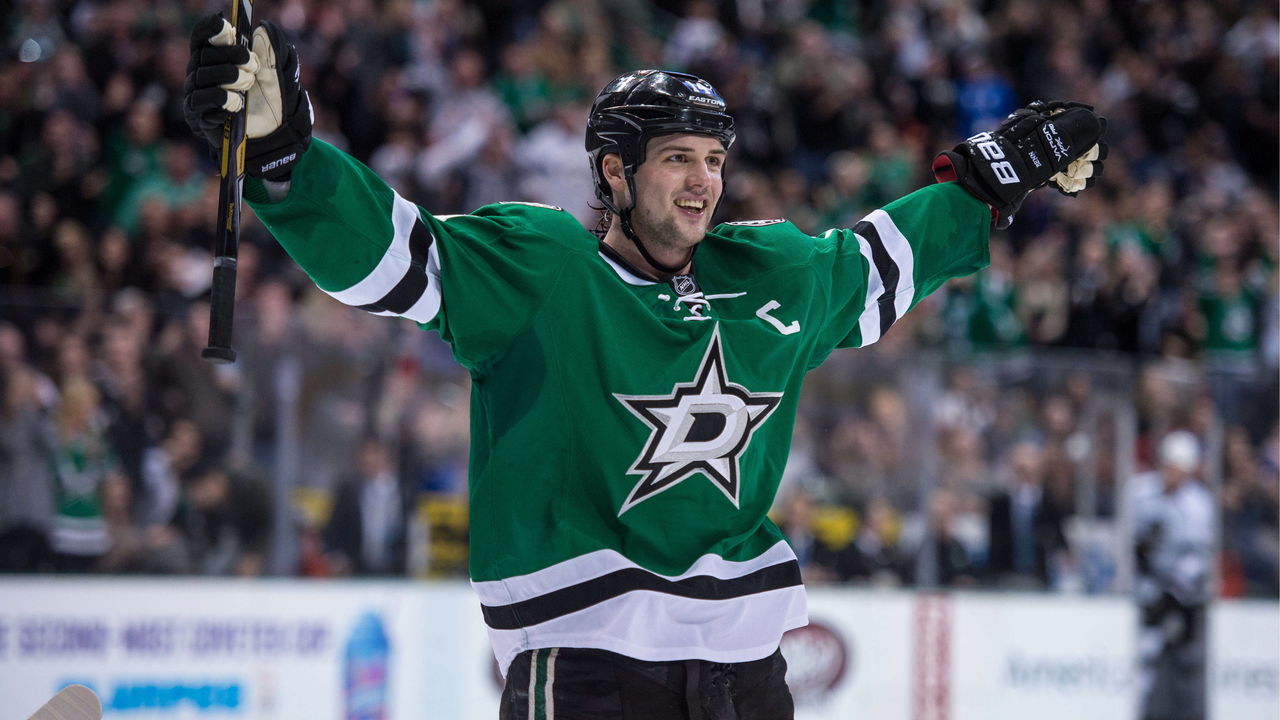 Jamie Benn - Dallas Stars
Dallas Stars forward Jamie Benn, after six seasons in the NHL, is becoming one of the elite talents in the game. The 26-year-old took home the Art Ross Trophy last season after leading the league with 87 points during the regular season.
However, the game he plays professionally very well could have ended up being something other than hockey. Benn, similar to Iginla, was a very talented baseball player. He played first base, outfield, and occasionally pitched. In 2006, he was named MVP of the provincial AAA champion Victoria Capitals.
Playing baseball, however, almost cost him his NHL job. Benn wasn't selected by the Stars until the fifth round of the 2007 draft, partially because he was unable to train for hockey while playing baseball.
Luckily for Benn, being given a shot by the Stars is seemingly all he needed as he's collected at least 20 goals every year minus the lockout shortened 2013 season.
Comments
✕
5 current NHL players who excelled at other sports
  Got something to say? Leave a comment below!