NHL Draft: Top 10 1st-round draft busts
Many of this year's draft-eligible prospects are projected to become greats in the league despite never having touched the ice of an NHL rink.
However, as history has shown, not every player slated for greatness goes on to achieve it. In many cases, general managers, coaches, and fans alike are left wondering why such a player was drafted.
With that in mind, let's take a look at some of the worst first-round "busts" in NHL history.
10. Rick DiPietro
The record holder for arguably the worst contract signed in NHL history, Rick DiPietro, was selected first overall in 2000 by the New York Islanders, and looked to be the team's goalie of the future.
The team signed the goaltender to a 15-year, $67.5-million contract in 2006, and we didn't see much of DiPietro after that. He would go on to play just 318 NHL games over 13 years, an average of 24 per season.
He was ultimately bought out by the Islanders in 2013, bringing an end to a career that had so much promise.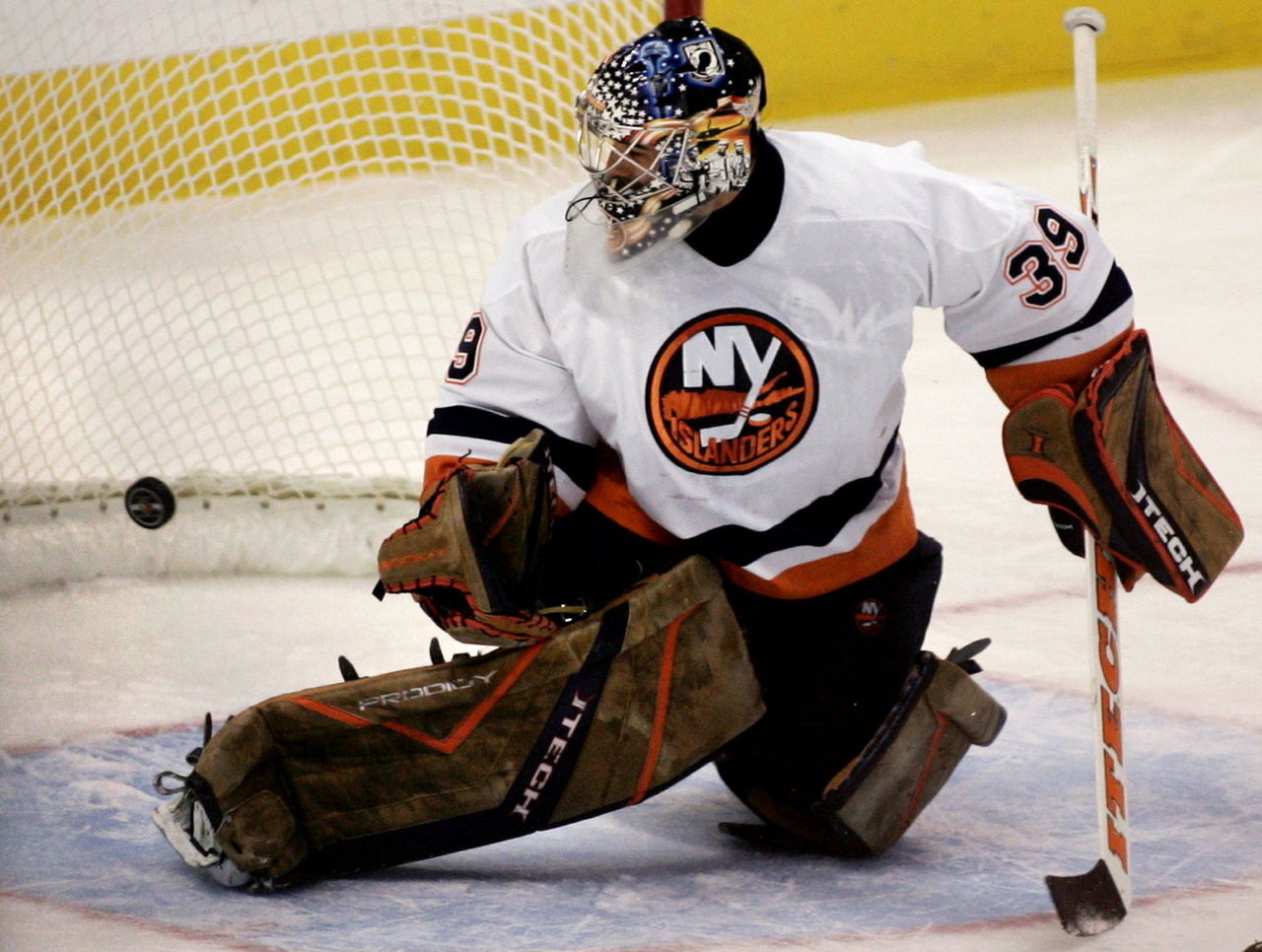 9. Alexandre Daigle
Considered the poster boy for first-overall busts, Daigle, like DiPietro, was over-hyped, only to fall flat.
After being selected by the Ottawa Senators with the top pick in 1993, Daigle had a decent rookie campaign, tallying 20 goals and 51 points in 84 games. However, the rest of his career was a roller coaster.
He showed glimpses of success, recording 37 points in 47 games in 1995 and tallying 26 goals during the 1997 campaign, but his production and durability quickly faded.
Daigle played parts of eight seasons following his 26-goal campaign, only hitting a double-digit goal total once more. He finished his career with 129 goals and 327 points in 616 games.
8. Nikita Filatov
In 2008, the Columbus Blue Jackets selected Nikita Filatov with the sixth-overall pick. The Russian winger seemed to have it all: good hands, a good shot, and lots of speed.
Filatov captained Russia twice at the World Junior Championship and had decent numbers in the American Hockey League. However, he could never seem to bring his game to the NHL.
He ended up playing only 53 games in the league, recording six goals and 14 points. He now resides in the KHL, where his offensive production remains poor.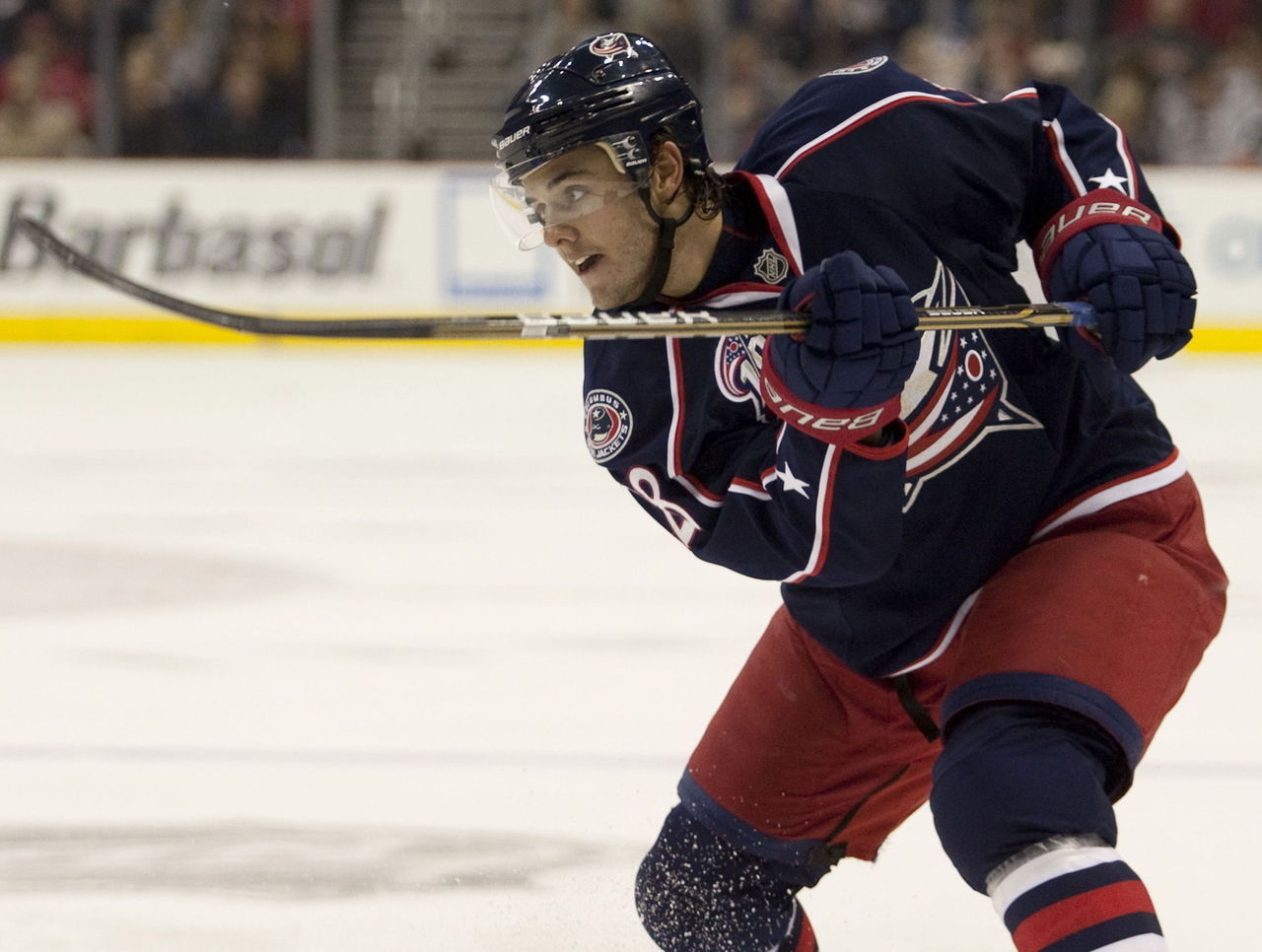 7. Jason Bonsignore
With the fourth-overall pick in 1994, the Edmonton Oilers selected Jason Bonsignore. Who? Exactly.
Bonsignore was drafted out of the Niagara Falls Thunder, and though his numbers in the OHL were decent, he couldn't replicate that success the rest of his career.
He finished his NHL career with just three goals and 16 points in 79 games, only suiting up in 21 games for the Oilers. Luckily for the team, they selected future captain Ryan Smyth two picks later.
6. Alexandr Svitov
After the Atlanta Thrashers selected Ilya Kovalchuk and the Ottawa Senators picked Jason Spezza, the Tampa Bay Lightning selected Alexandr Svitov with the third-overall pick in the 2001 draft.
The forward was selected out of Russia, and though his offensive numbers weren't anything to fret about, the Lightning felt confident in their selection.
Svitov would go on to play 179 games in the NHL, but only tallied 13 goals and 37 points. He can now be found captaining Ak Bars Kazan of the KHL.
5. Brian Finley
It can be risky taking a goaltender in the first round, as DiPietro showed, and Brian Finley is further proof of that.
The Nashville Predators selected the Barrie Colts goaltender in 1999 with the sixth-overall pick, and that was pretty much all she wrote.
Finley would suit up for just two games with the Predators seven years after being drafted. He played his final two NHL contests with the Boston Bruins during the 2006-07 season.
Luckily for the Predators, goaltending seems to be the least of their worries now.
4. David Chyzowski
The Quebec Nordiques scored big when they drafted Mats Sundin first overall in 1989. The same can't be said about the Islanders' second-overall selection that year, as the team elected to call the name of Dave Chyzowski.
The winger put up an impressive 104 points in 68 games for the Kamloops Blazers of the Western Hockey League. However, like many on this list, Chyzowski couldn't bring that same level of play to the NHL.
He would go on to score just 15 goals and total 31 points in 126 games, but would have success in various leagues in Europe until the 2006-07 season.
3. Patrik Stefan
The 1999 draft didn't have an overly deep class minus the Sedin twins, and that all starts with the first-overall pick: Patrik Stefan.
The Czech forward, selected by the Atlanta Thrashers, would go on to play 455 games in the NHL, which isn't terrible, but only managing 64 goals and 188 points as a first-overall pick certainly is.
To further nail home how much of a bust Stefan was, let's consider what he's most remembered for. You'll probably recall that time in Dallas when he missed an open net on a breakaway that led to an Oilers goal. Oh brother.
2. Alexandre Volchkov
Alexandre Volchkov is the second Barrie Colt to make the list. The Washington Capitals selected the winger fourth overall in 1996, after just his first season in the OHL.
The Russian notched 37 goals and 64 points in 47 games, and was even better his second season in junior, but that was the pinnacle of Volchkov's offensive production.
He cracked the Capitals' lineup for just three games during the 1999-2000 season, and that was all she wrote. Volchkov would head back to Russia the following season, where he bounced around various European leagues up until 2011.
1. Ryan Sittler
Ryan Sittler is proof that skill is not always hereditary.
The son of Toronto Maple Leafs great Darryl Sittler was selected seventh overall by the Philadelphia Flyers in 1992, and that was the closest he'd come to the NHL.
Sittler never played a game in the big leagues, and after finishing his final year at the University of Michigan in 1994, he bounced back and forth between the AHL and ECHL before hanging up the skates for good in 1999.
Honorable Mentions:
There are many other players whose rise to NHL stardom never materialized as some scouts might have projected. Here are a few of those players:
Daniel Dore, 1988, Quebec Nordiques, fifth overall
Pavel Brendl, 1999, New York Rangers, fourth overall
Scott Scissons, 1990, New York Islanders, sixth overall
Gord Kluzak, 1982, Boston Bruins, first overall
Brett Lindros, 1994, New York Islanders, ninth overall
Comments
✕
NHL Draft: Top 10 1st-round draft busts
  Got something to say? Leave a comment below!