5 things to know about how 3-on-3 hockey is played
It's all but certain now that the NHL is going to adopt 3-on-3 overtime in the near future, which I can assure NHL fans they're going to love almost immediately.
I was fortunate enough to experience 3-on-3 overtime in the BCHL, and I've since watched it play out in the AHL. And while everyone has their own idea of how the game will be played, I can pass along a few things of which I'm fairly certain.
It's not just a playground for burners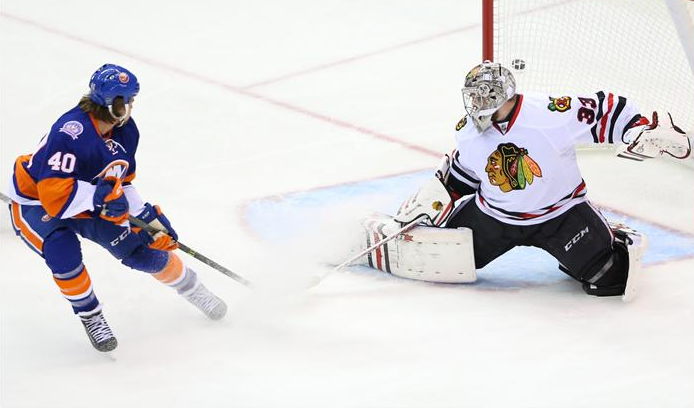 Being a fast skater helps in basically all facets of the game, so the knee-jerk reaction to 3-on-3 is, "All that open ice, imagine what Carl Hagelin will do! Get Michael Grabner on the ice! Give the puck to Darren Helm!"
Only, it doesn't really work that way.
First off, straight burners create the bulk of their 5-on-5 offense solely because of their getaway speed. Grabner probably gets more breakaways than the rest of the Metro Division combined, but he converts at a mind-blowingly small rate. With all that open ice he'll still get his chances, but it's the more patient, cerebral guys who'll see their opportunities-per-minute really skyrocket. These are the guys who rarely find themselves left alone the way Grabner is; now they'll be afforded more of the same opportunities.
And, give players who rarely break free from the pack with their speed - think John Tavares, Pavel Datsyuk or the Sedins - the same chances, and voila: you're going to see a few more pucks in the back of the net.
It can be alarming how long you can hold onto the puck with so few players on the ice, so average scorers can suffer from paralysis by analysis. The players I've mentioned above - the tricky, methodical, devious conivers - are best when given a multitude of options, which means they're the ones that feast 3-on-3.
Most teams will play a 1-1-1, or "help" system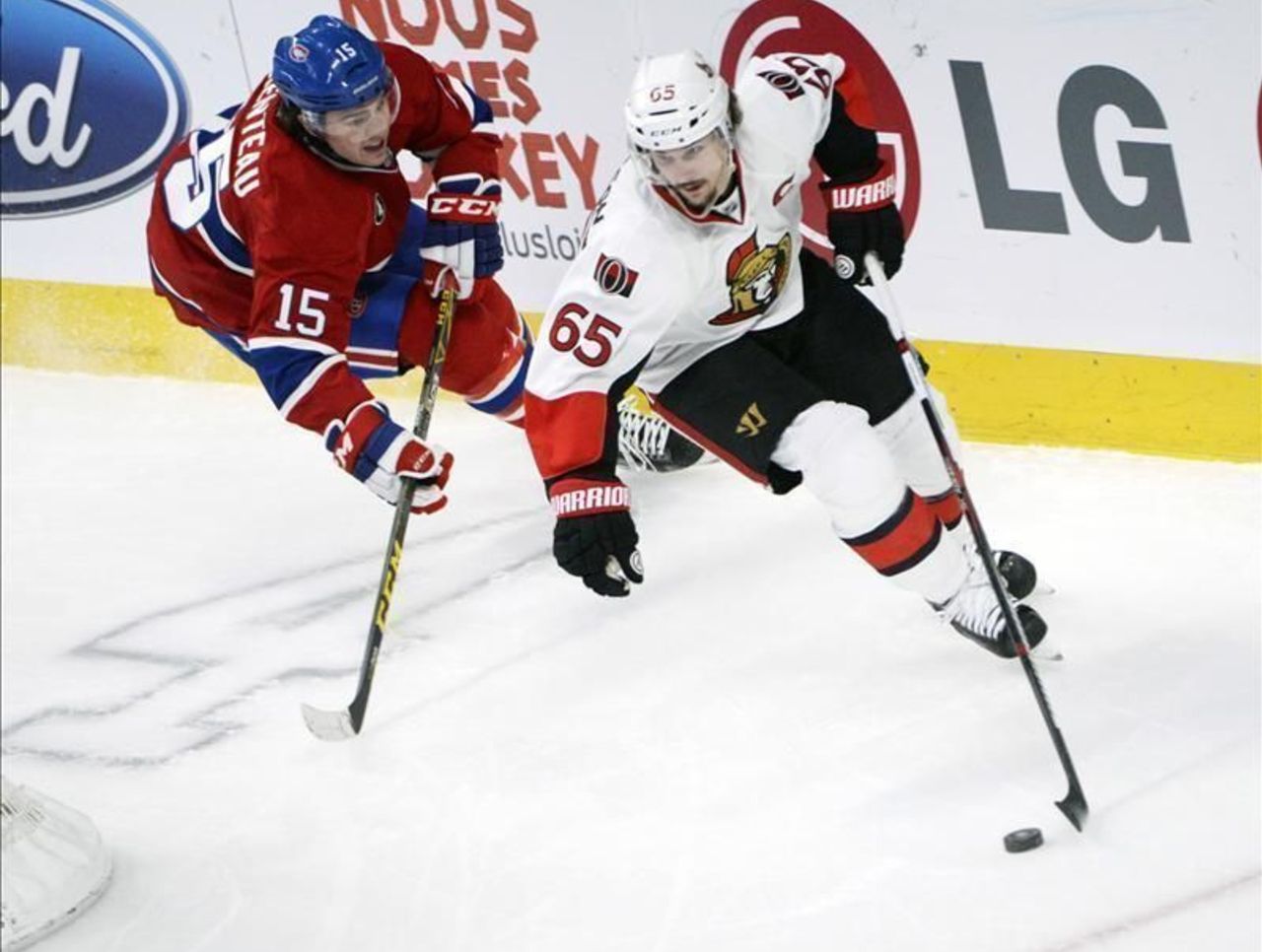 Once you're in overtime with a point solidly in the bank, teams realize someone is going to grab that extra point, so they might as well push to grab it. Only the truly bad teams would try to hang on for a shootout, and even then, it only takes a single player out of position - a thing that happens a lot on bad teams - to create an odd-man rush.
All these things encourage teams to take a couple chances. Still, wants to give away too many, so what's born is a 1-1-1 system of sorts.
Fans have wondered whether teams will go with two forwards and a D-man, two D and a forward, or maybe go all out with three forwards. The answer is: yes.
If you have Erik Karlsson on your team, you can put out another D-man to allow him to activate on rushes - after all, you can't just leave one forward up there with the puck and say, "go ahead and just dangle everyone, thanks," - and you rest assured knowing he'll be able to get back to help when the opposition has the puck.
You're basically looking at one guy whose job is play low-to-no risk, one guy to push the pace offensively and one guy you trust the heck out of to be effective both ways (other great potential rovers that come to mind include Selke-style centers like Toews, Kopitar and Bergeron, and active D-men like Subban and Letang).
Still, if you have Sidney Crosby and Evgeni Malkin, you'd be a fool not to give them a shot to bury one, so those guys will operate with the understand that they need to be aware - whoever is high is in rover mode.
Possession, possession, possession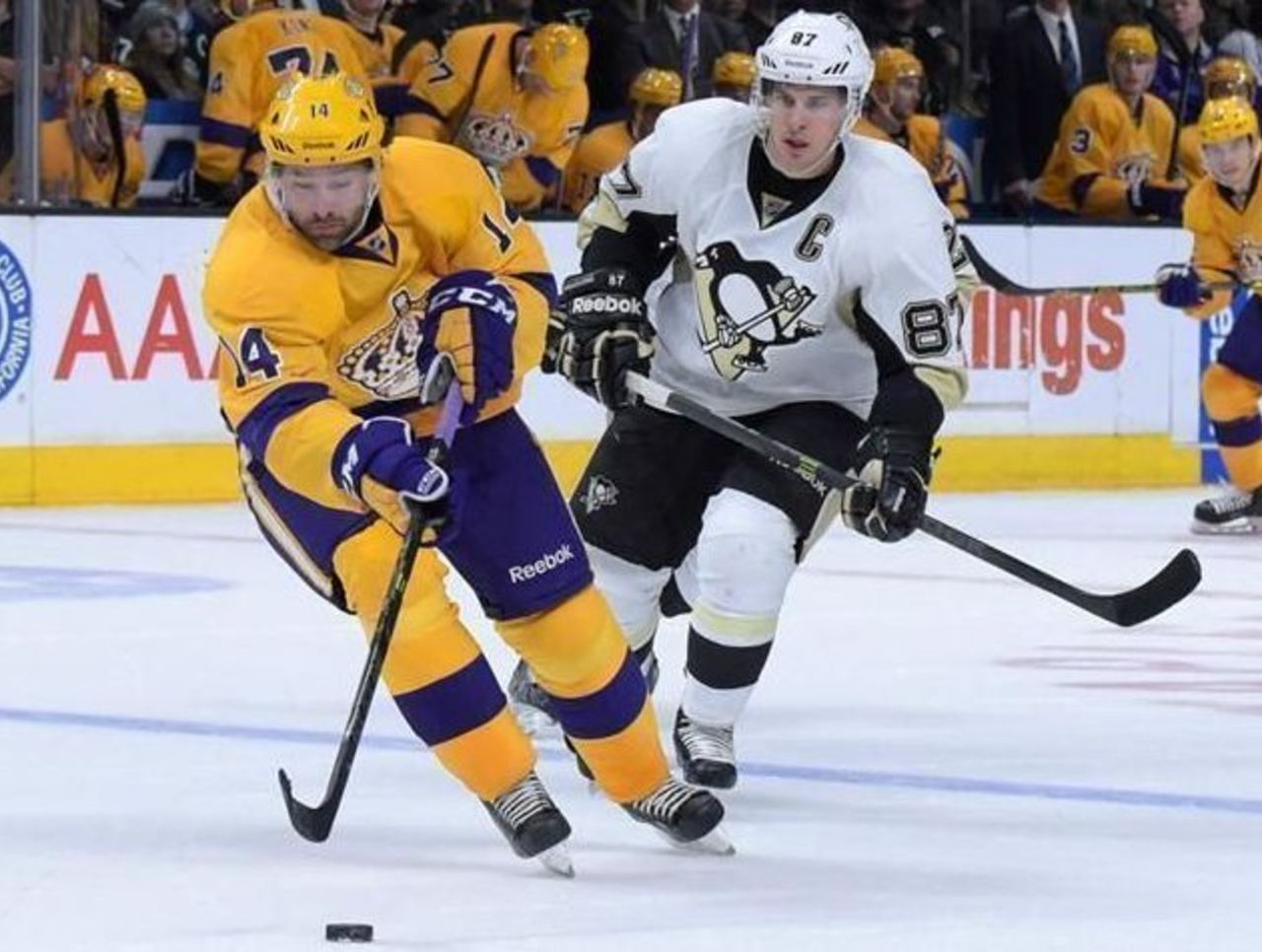 If it's the other team that has Crosby and Malkin, the only real way to nullify them is to have the damn puck, so with all the room out there, you'll see a lot more teams running the puck back to their D-man and regrouping soccer-style when they're in a tough spot at the opposing blue line. You can kill a full shift when the opposition has their best players out there by just ragging it, spreading out and making good passess.
Some trios will just be too stacked to play the game of 2-on-1, 2-on-1, 2-on-1 that often develops in 3-on-3 puck, so why not tire them out and have a go at their next-best group?
Goaltenders who can play the puck will help on breakouts
When three guys have the puck in the offensive zone and start to smell blood, it can be real easy to forget about defense. If that third guy (generally the D-man) wants to cheat down for a chance, well, occasionally you'll see a then-defensive player sense a shot coming and flee the zone, and the goalie, instead of freezing the puck, will bomb it up ice for a shot at a breakaway.
Better still, is a goalie who can start the breakout with a good first pass, catch a forechecker and boom: 3-on-2 the other way.
And finally,
Defend between the dots, or end up on a highlight package
Much like playing on Olympic ice, the biggest defensive faux pas comes from extending yourself too far out to the boards, getting burned and allowing the middle to open up.
It sounds like sagging, which sounds like boring hockey, but it only takes one guy to take a step too far outside to create a chance through the middle, and it will happen a ton. Forwards have to create, which is easier said than done, so defenders will pull in tight, allow them the outside and encourage shots from the perimeter.
All that means one guy can have the puck for a long, long time, which is weird. But hey, 3-on-3 is weird, in a good way. Give it a chance, and I suspect you'll enjoy it.