The NHL's 10 most pub-worthy players
Presented by
Here at theScore we happen to like personable, outgoing people, so it's fun to scour sports leagues in the search of the players we'd most like to sit down with at a pub for hours and just shoot the breeze. The concept of this "bar-ability" stemmed from an old friend of ours who used to hire on-air personalities. He'd ask "Is this someone I feel like I could sit with at a warm, wood-heavy pub, order a rum and coke, and end up having some laughs and a generally good time?" It's a fun personality measure.
This time we took that concept to the NHL and asked which guys would be the best, the most interesting, and the most entertaining. Things like experience, intelligence and, even fame are bonuses.
There are a lot of factors. When we first did this, the Bruins were Cup champions while then-relevant Shawn Thornton was steady running his mouth, meaning he found himself near the top of our list. With less limelight and less ice time on a less-important team this year, he finds himself off our list entirely, though barely. Sorry Shawn.
So without further ado, here are the 10 NHLers I think would be the most fun to sit down with for a bevy and just talk. You're welcome to add your suggestions in the comments.
10
Scott Hartnell
'Ol Hartsy might be higher on the list if it weren't for one concern: I'm pretty sure he already says (almost) exactly what he thinks most of the time anyway, so you probably wouldn't be privy to any new information.
Still, he's opinionated and outgoing, he's been around the league for awhile, and he likely has some good stories to tell.
At the very least, entertainment value would be off the charts.
9
Mats Zuccarello
Zucc is kind of a sneaky addition to the list, but really, wouldn't you sort of assume that anybody with the nickname "The Norwegian Hobbit" is going to be a good time?
I just feel like it'd be fascinating to learn more about the rise to NHL success in the Big Apple being a 5-foot-7 player from Norway. Also, he kinda seems like a great guy with a sneaky good sense of humor.
Here's a video on his upbringing (it's over 20 minutes, but worth it if you want to think things like "Wait, Norwegians put corn on BLTs?"), and to highlight how unique he is, here's his fellow Norwegian Patrick Thoresen making fun of his style … and nailing it.
8
Mikhail Grabovski
I'd love to put Grabbo higher up, but I've got some reservations about the fact that he might actually be a crazy person. We already know the guy is hilarious and a little off-kilter, but I mean … would we be able to just exchange words like civilized people, or would he like … try to climb the walls or something?
For our purposes, we'll assume he's not crazy and he's just a unique and interesting character.
He shows up with Nikolay Kulemin (who's also interesting as heck) at the end of this short video:
7
Bobby Ryan
Bobby Ryan is a lot of things. His story is remarkable (his real last name is Stevenson, but the family changed their surname while they fled the FBI - I mean, that's enough in itself to justify his inclusion), and he's a smart guy with a dry sense of humor. He's certainly got no shortage of opinions, and hey … remember how quick this guy can be on his feet?
I'm a big fan.
6
Brian Boyle
Boyle is a 6-foot-7, 244-pound Massachusetts boy from a Catholic family of 13. I get the impression handling himself socially isn't exactly a huge issue, as the video below clearly shows. He also went to Boston College, touched the AHL, and spent time with the Los Angeles Kings, New York Rangers, and Tampa Bay Lightning. Talk about cool experiences.
You're almost certainly gonna hear some fantastic stories from the road, things might get rowdy, and you'll probably have no shortage of laughs. He seems like a funny dude.
5
Keith Yandle
Keith Yandle is one of my favorite types of funny, which is "college guy funny." He's dry and understated (a plus), with a proper Massachusetts accent (like Boyle, a plus), and smart (plus plus).
I thoroughly enjoyed his performance interviewing another guy who would be high on this list were he in the NHL this year, Paul Bissonnette.
4
Willie Mitchell
I defy you to find me someone who knows this guy that would call the description "beauty" unjust. He's been through it all in the NHL, and seems like the type of wise-ol' vet that would have some great stories that date back to before social media made the league unfun.
No goofy clip for him (though the stories run deep, he's just apparently good at keeping them off camera), just a reminder that he's been there, done that:
3
Joe Thornton
Thornton has so much personality he struggles to contain it sometimes, like when he got in a little hot water for some comments following Tomas Hertl's four goal games. At the pub, he'd be able to go no filter.
He's been around the league long enough to have seen and heard some hilarious things, and he's never been shy about getting out there and getting in the mix. You could say he's … playful.
2
Brent Burns
Annnd now we're into "do I really need to explain?" territory. Below is a video of Burns and his crazy home zoo when he was in Minnesota. He's a mountain of a man who likes a good time. He's an amazing player, he's unique - he's just someone you kind of want to get to know. What the hell is under all that hair?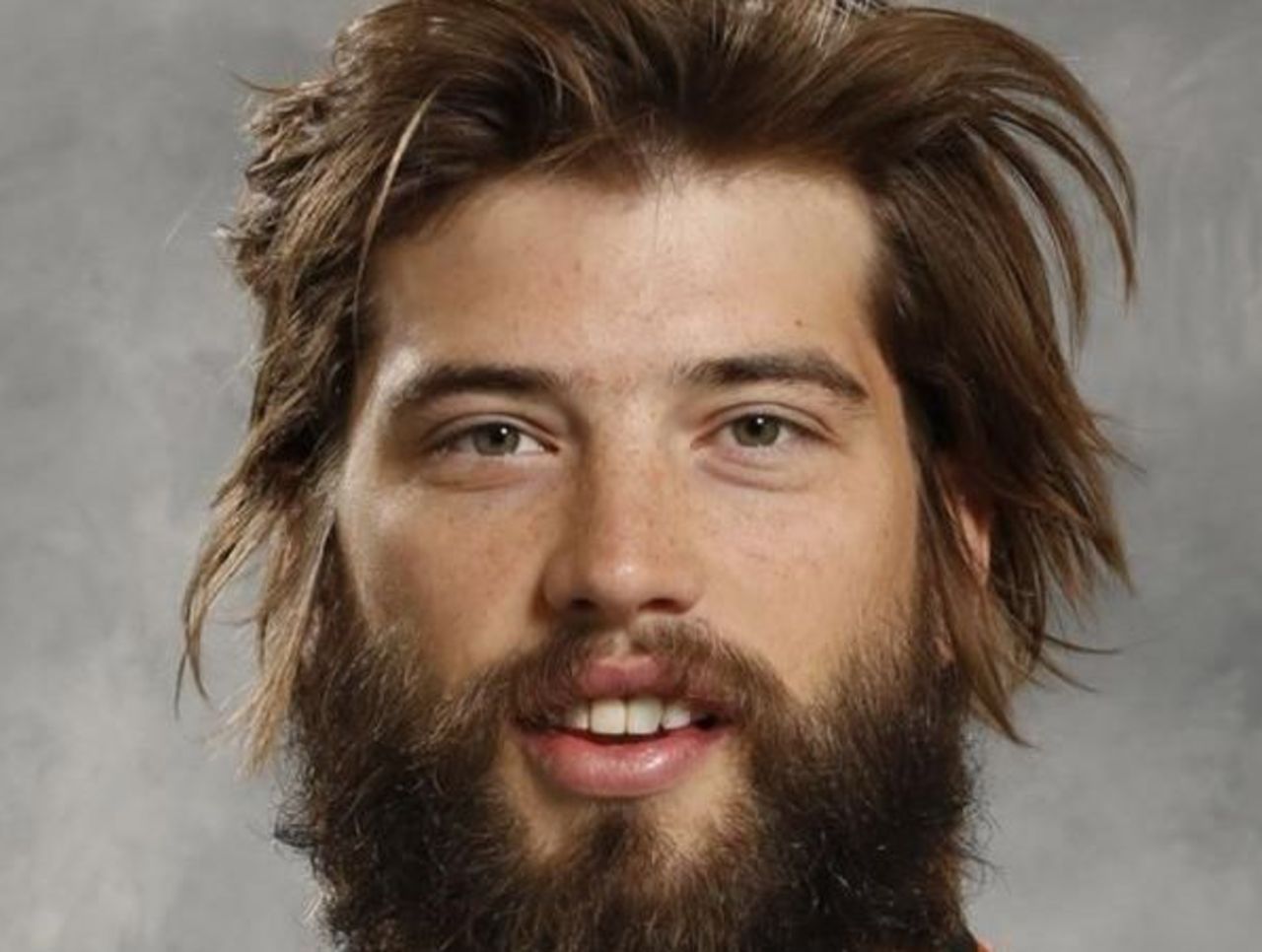 Plus I feel like there's a chance he'd end up bench pressing the wait staff for kicks, and that'd be entertaining.
1
Jaromir Jagr
Jaromir Jagr, the most interesting man in the (hockey) world. Seriously. 
This guy can tell you about the league in the early 90s, he can tell you about winning Stanley Cups with Mario Lemieux and crew, he can tell you about playing for more organizations in more cities than most hockey players can imagine. The insight he must have into the league is fascinating. Plus he's endured the lockouts, plus he's played in the KHL, plus he owns a pro hockey team. 
He's got a million things on the go, and he's got a sneaky little sense of humor on him too, particularly when he gets in full manic mode.
Is there an NHLer you'd rather go for a bevy with? Not. Even. Close.
*********
Previously:
Comments
✕
The NHL's 10 most pub-worthy players
  Got something to say? Leave a comment below!