NHL Roundup: A 2-sentence analysis of every trade made at the deadline
Presented by

Tap here to access theScore's NHL Trade Deadline Tracker, which includes the latest transactions and rumors.
You don't have a ton of time, I know. You barely have time for this preamble. You want some quick analysis of all the trades leading up to the deadline, and you want it now. Good news: you're going to get it.
Let's start with the most recent move, and walk it back.
**************************

Perfect, this is just how I wanted the last couple trades to go - a couple minor league tweaks at the top of the post to really suck the reader in. It gets better, I promise.

Here's what I can tell you about these two: the guy whose name looks like you spelled a sneeze is 22-years-old and has some nice OHL and AHL numbers. The guy whose first name is missing a letter is 24, and the type to punchisize your face for free.

The Leafs are playing out the string, so they did Anaheim a favor - they took a bad contract for a guy Anaheim wasn't going to use (Brewer makes $3.75) in exchange for a draft pick. It's another way to flex their financial muscle now for future gain, which makes sense.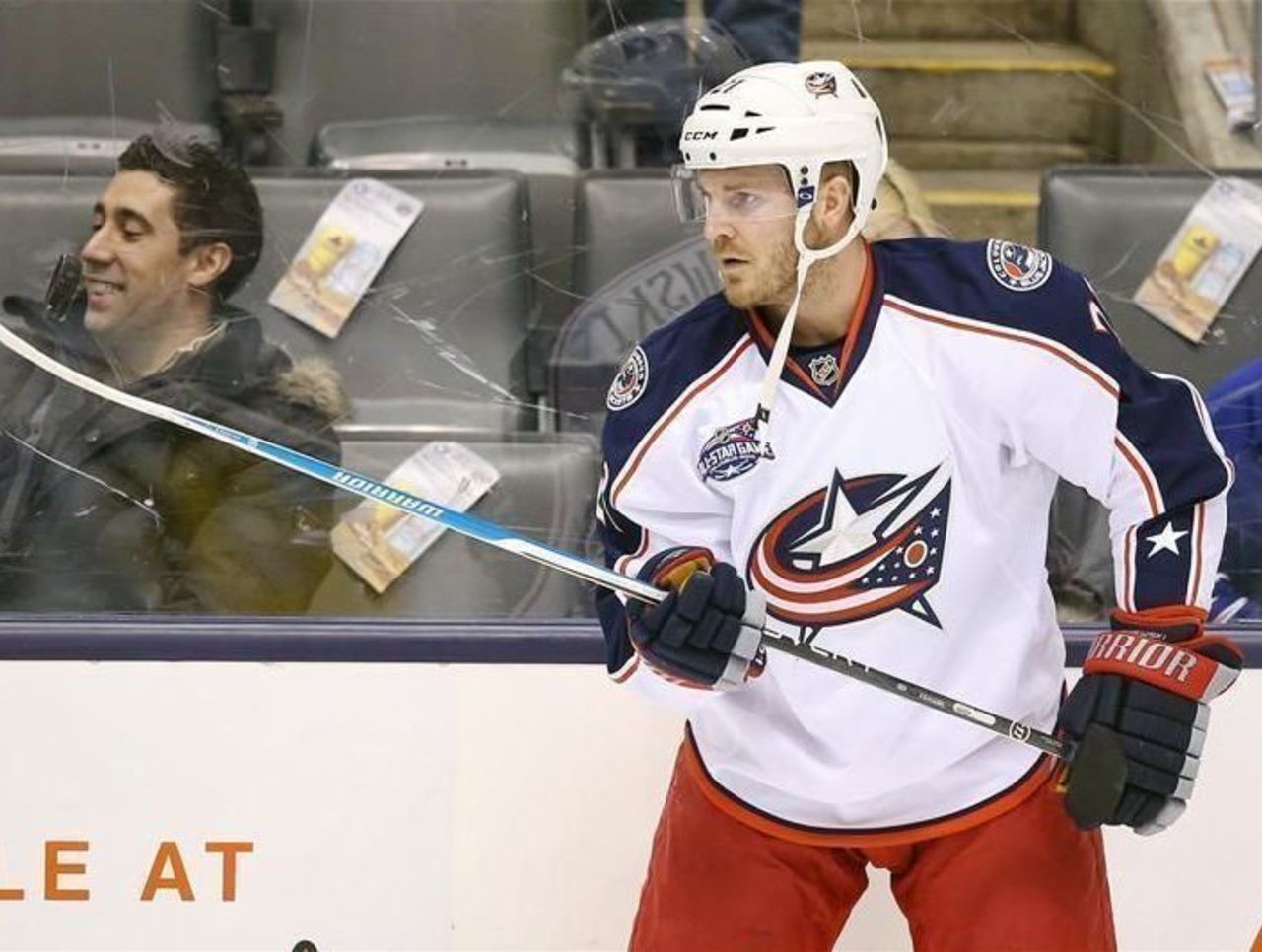 Giving up William Karlsson had to be hard for Anaheim, but they're a team on the brink who needed D, and with young blueliners Sami Vatanen and Hampus Lindholm showing they can be legitimately good NHLers they were freed up to acquire a very good player to help them win today, not tomorrow. Come playoffs they can trot out a six-man unit of Lindholm, Beauchemin, Fowler, Wisniewski, Despres and Vatanen, and that ain't bad.

For some reason Jordan Caron could never quite make it work in Boston, but there's reason to believe he could still become a contributor, given his size and numbers (19 points in 23 AHL games). Boston is - I guess? - going into win-now mode with a team that doesn't look like it can win now, by acquiring a 31-year-old depth guy.

Welp, it looks like the Flames have finally given up on Baertschi, which is a little odd given his age (22) and his season (25 points in the AHL in 36 games). Maybe he won't be a great NHLer, but you'd think they'd give him another full summer and full season before flipping him for a kid that's currently 17 (as in, a draft pick).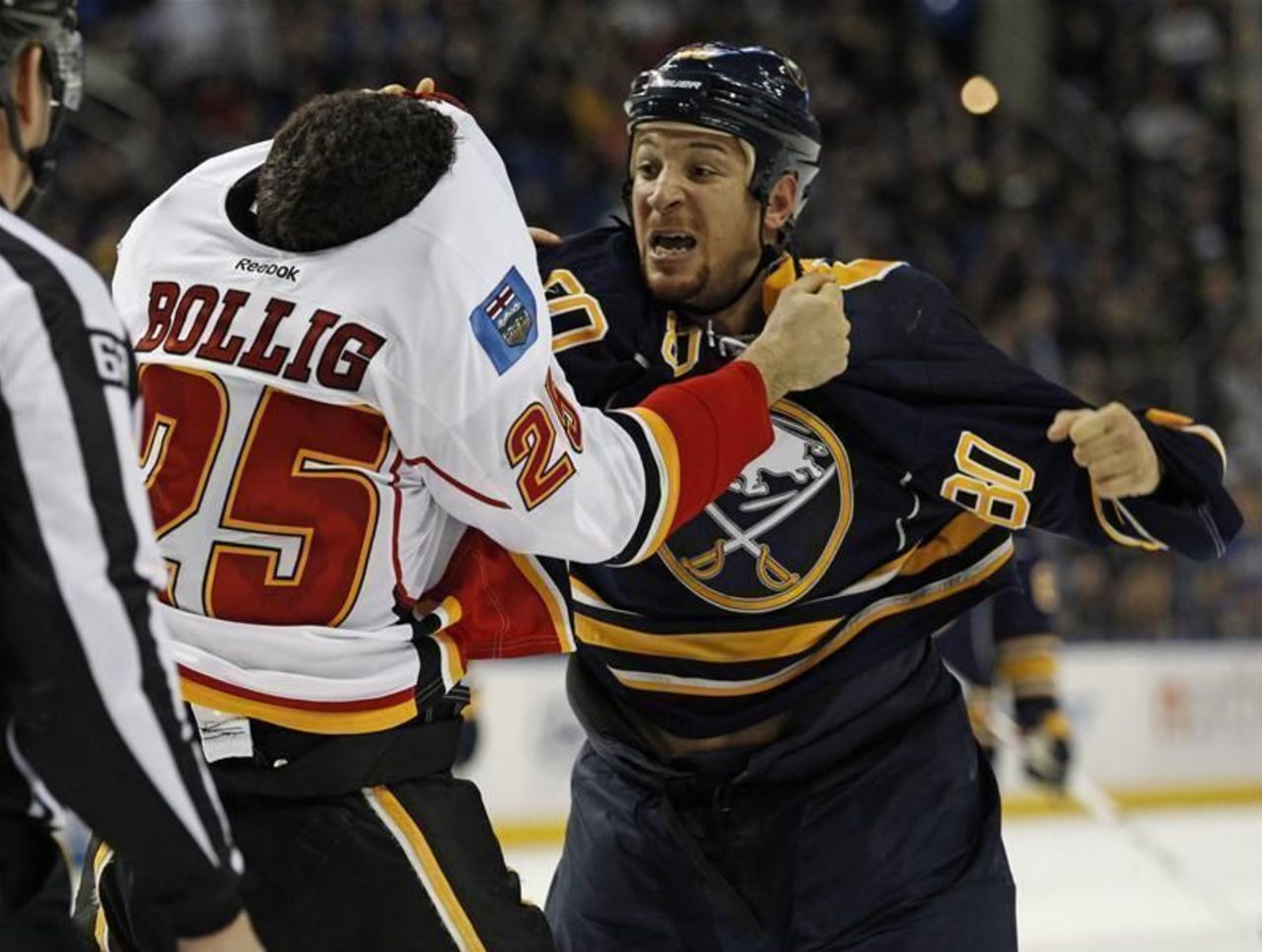 "2017" seems to imply the Sabres intend for their rebuild to take a very, very long time. "Good" Chris Stewart is a good hockey player that would've garnered a nice return; unfortunately, nobody has a clue when/if good Chris Stewart is gonna show up, so this is what you get instead.
I don't entirely understand why the Penguins would make this trade, though I'm guessing it has something to do with a "win now" mentality (experience!). Because otherwise trading a large, skilled 23-year-old D-man with upside for a large, "play the right way" 31-year-old straight up is just ... bizarre.

While not the most overwhelming move (not that there were any today), Mitchell is an experienced depth guy that can shore up the bottom of the Canadiens lineup. And hey, he's a legit Habs fan from Quebec, so uh, that's neat, right?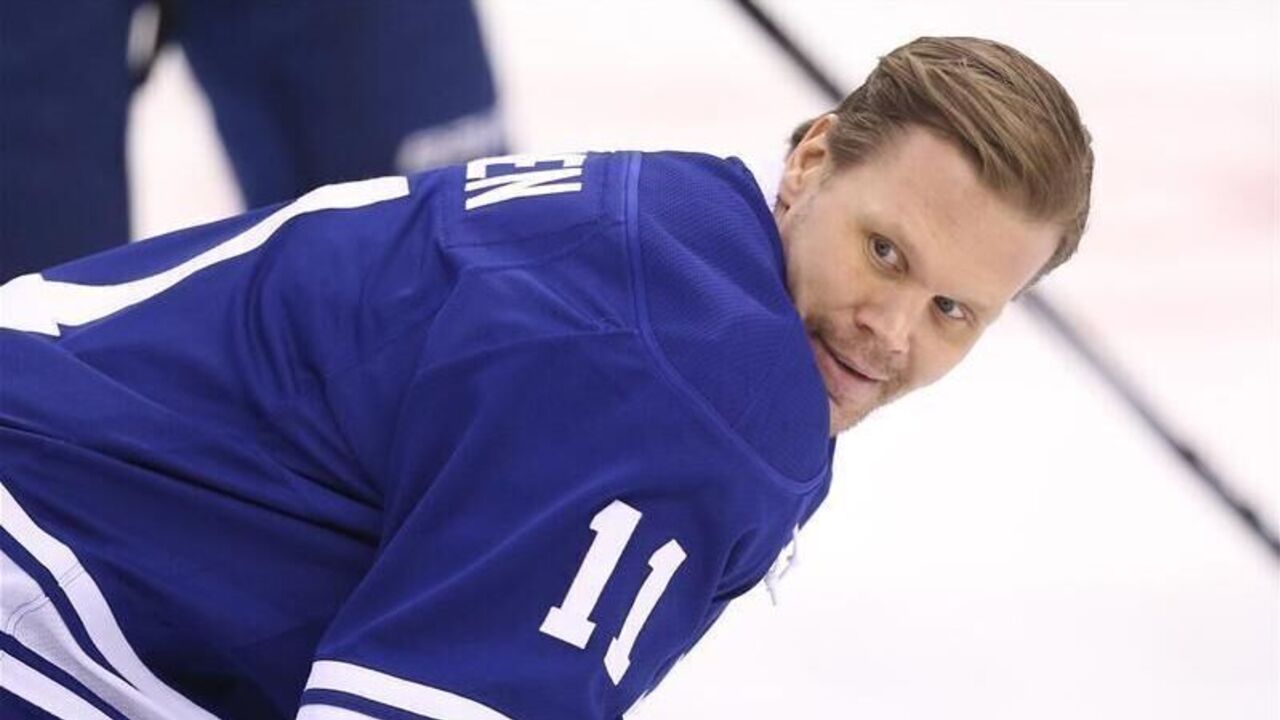 If you haven't read the letter from Jordan Leopold's daughter (Jordyn) to the Minnesota Wild, you should. If you have, then you'll love this readers suggestion that the Blues must have received one from an "Olla Jokinen."

This move should cement the Islanders Stanley Cup. Excuse me while I Google Mark Louis.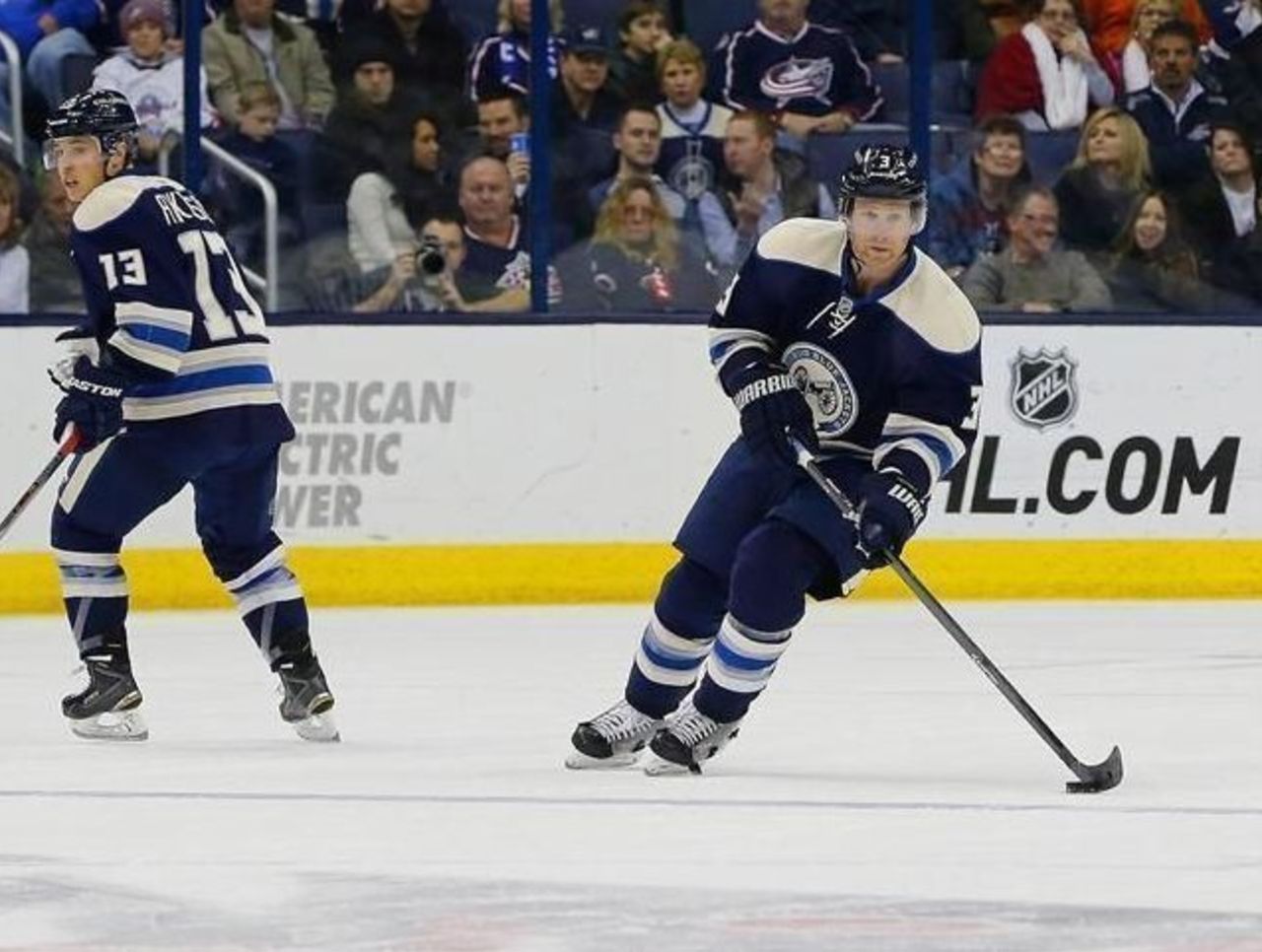 Something about Jordan Leopold makes teams think "Y'know, we should really acquire that guy," roughly a few months before thinking "Y'know, we should really saddle some other team with this guy." Also: Minnesota loves bringing the boys home - they now have five former University of Minnesota Golden Gophers on their roster (including Leopold, who won the Hobey there).

A couple of scrappy AHL players switched jerseys. Move along, reader.

The Islanders acquired a player who was just killing the Sabres, in that he kept stopping pucks from going into their net - you can't tank properly with a guy like that. In turn, New York picks up an above-average keeper by swapping out a guy who played like garbage for the bulk of the year.

Anytime you can pick up a 27-year-old minor-league D-man (Stollery) for a just-turned 23-year-old forward with 43 points this AHL season, you gotta do it. This is a weird trade (#analysis).

Two 26-year-old defenseman were swapped for a pretty simple reason: playing styles. Cole is a little more fleet of foot, which suits the Eastern Conference, while Bortuzzo is a bit more of a banger, which suits the West.

By most accounts, Tyler Kennedy - analytics darling Tyler Kennedy, that is - was badly underused in San Jose. He's a quality play-driving depth forward who can help the Isles - not exactly a game breaker, but the type of guy you like to see in your bottom six.

It seems the Red Wings think they have a shot to go deep this year. Marek Zidlicky is a 38-year-old with a $4 million cap hit, but as a team that can afford to take on the dollars, the Wings improve their back-end and in turn improve their odds of getting through the Eastern Conference.

With Kris Versteeg coming back from injury, Teuvo Teravainen showing he can stick in the NHL, and the addition of Antoine Vermette, the Blackhawks were able to move a body. Ben Smith's had a disappointing season - and he also comes with a $1.5 million cap hit - so flipping him for a guy who makes half that (and with the Sharks retaining half of that half) as a team up against the cap, this makes sense.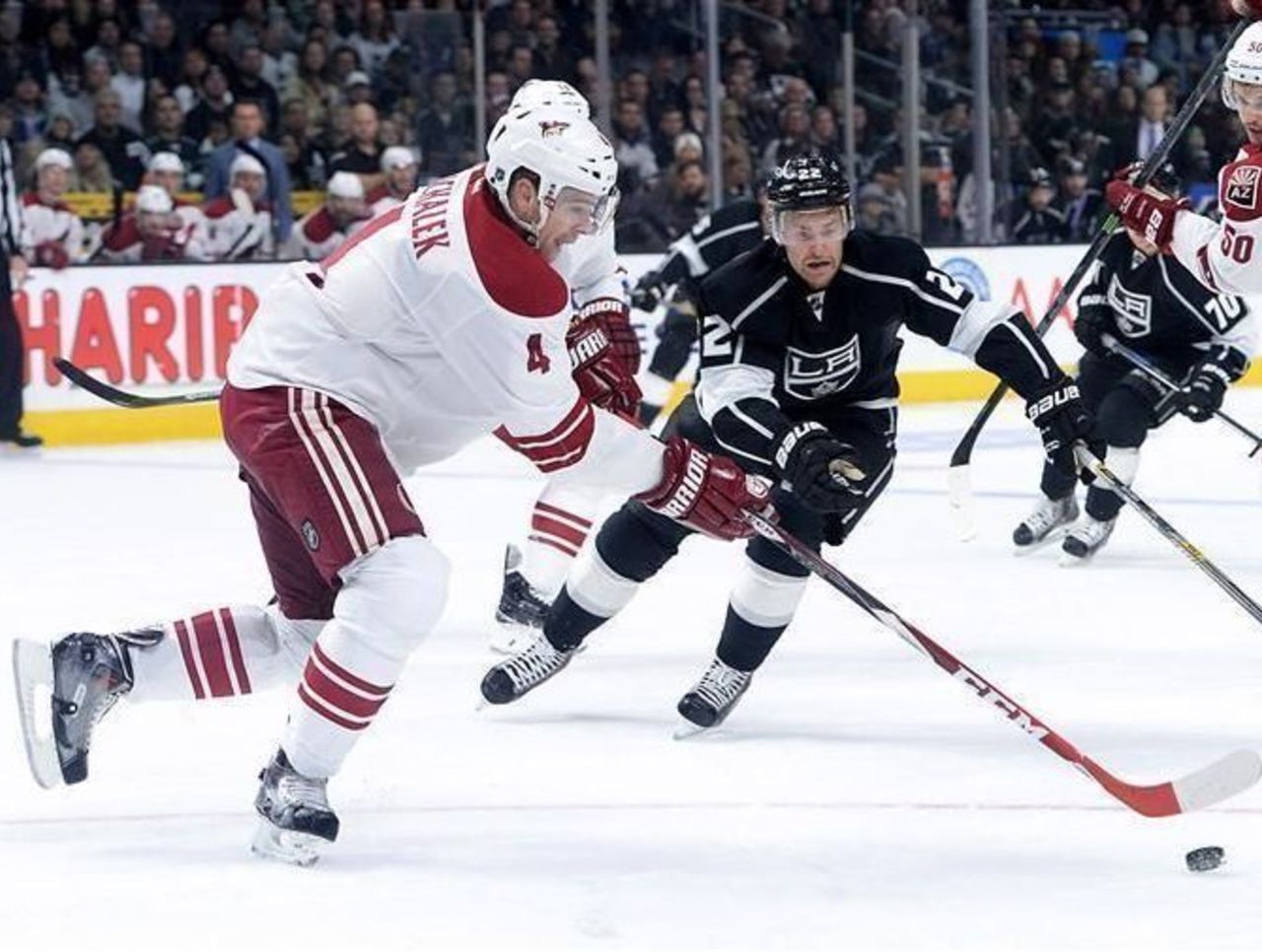 Zbynek Michalek is a quality shot-blocking defender that was seeing over 21 minutes a night with Arizona before getting injured. Once he (and Kevin Shattenkirk) return from injury, the Blues will sport one of the better bluelines in hockey along with Pietrangelo, Bouwmeester, Gunnarsson and Jackman.

It's nearly impossible to judge the worth of a young player coming from a team that's been nothing short of terrible. At 26, Flynn will have a shot to prove he's a serviceable NHL depth guy.

Montreal may be first in the Eastern Conference, but they definitely had a roster weak spot on the back end. Jeff Petry is a great addition to help patch that up, and the price wasn't all that unreasonable.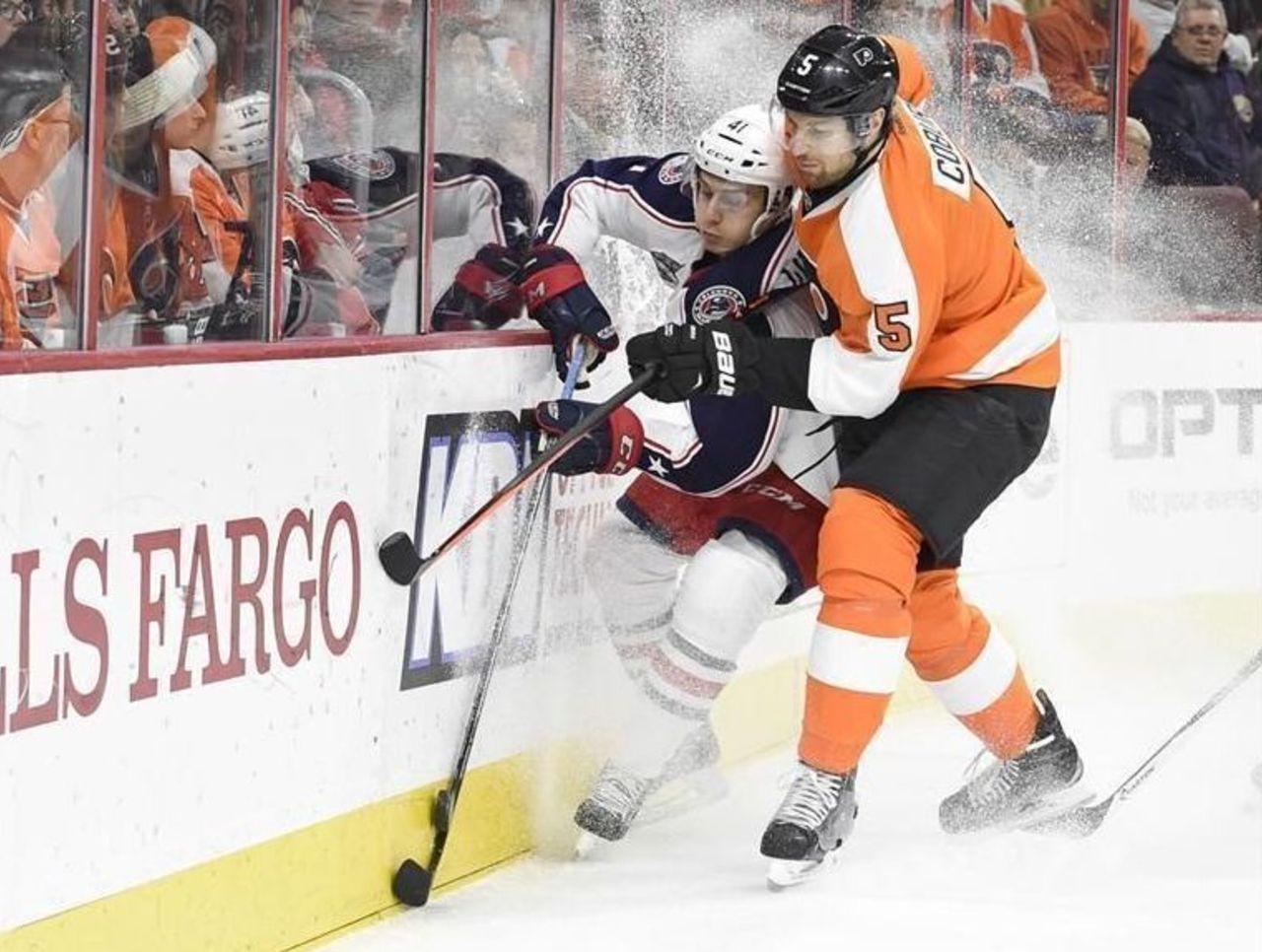 The return Ron Hextall received for Braydon Coburn is absolutely something Flyers fans should be pleased with (don't forget about the gained cap space either), but the deal still feels like a win for both parties. The Lightning are Cup hopefuls who immediately have an improved D-corps, and they didn't do it for a rental - Coburn still has another year on his deal.

Tampa Bay sports such a glut of young, offensive up-and-comers, there simply wasn't going to be room for everyone (how Red Wings-esque). Turning one into two second-rounders is nice, and Boston has to love acquiring a big young talent who has proven he can score at every level.

Erik Cole may be a big body who skates well, but I'm not entirely sold he's going to help the Red Wings all that much. But, you have to believe the Wings know their prospects better than anyone - which is to say, maybe they believe the two they moved out aren't going to amount to much - yet still, two prospects and a second rounder still feels a bit steep.

Depth at the center position is nice and all, but Sheppard isn't going to play ahead of Stepan, Brassard, Hayes or Moore. That means he'll be moved to wing, likely to take Stempniak's spot on the fourth line, while giving the Rangers some security if one of their centers goes down.

For most of the season, I've looked at the Jets bottom six, scoffed, and tweeted about how this team is not as good as its record. Moves like this can make a guy change his tune, and while the price isn't exactly nothing, it's worth it to push to bring a playoff series to the fans in Winnipeg.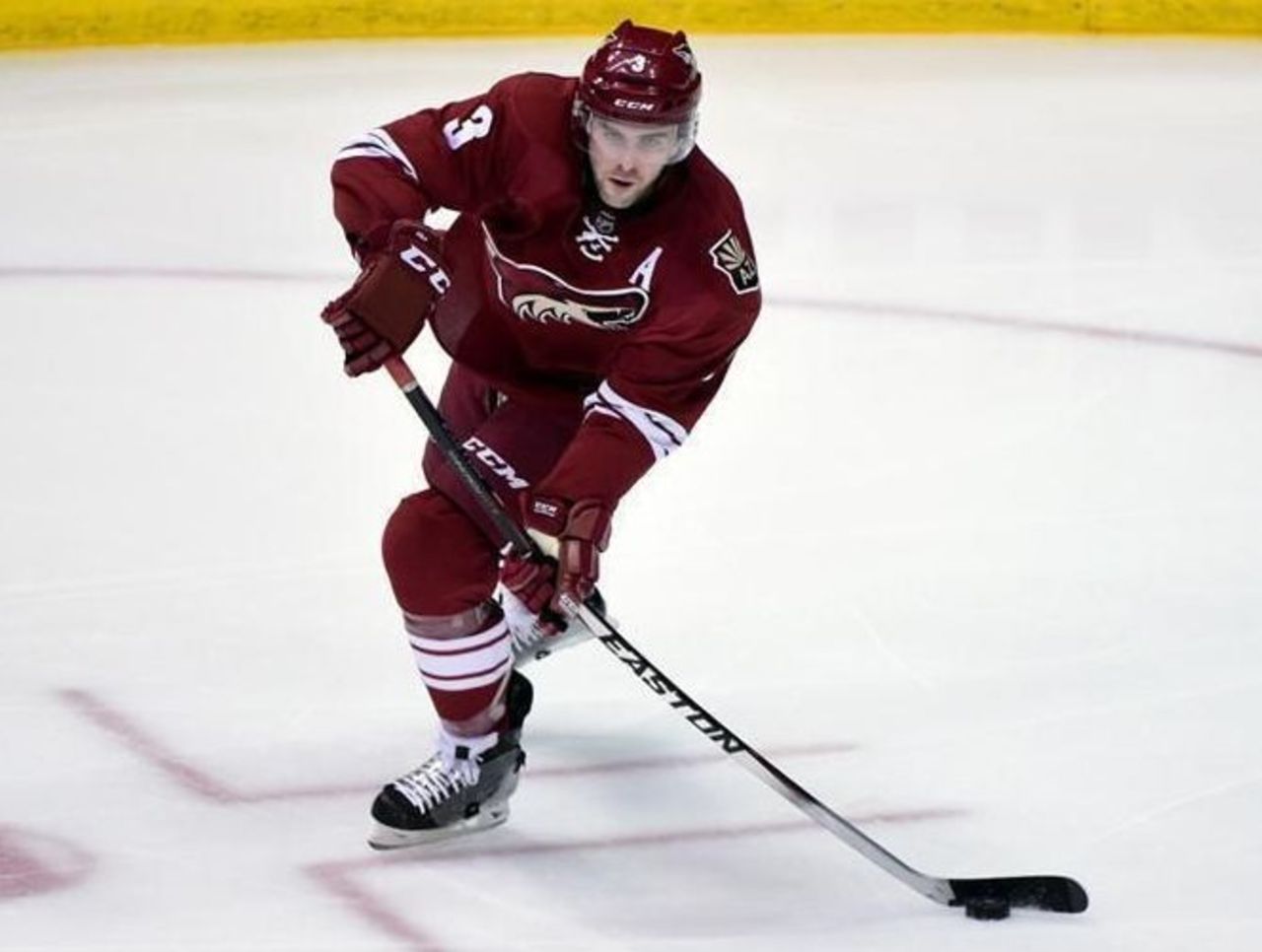 "We're not willing to mortgage the future for right now," says every GM except Glen Sather, who clearly believes his team is on the verge of a Stanley Cup. He gave up a lot to get Yandle, but immediately makes his already-good team better, while the Coyotes are sitting with Max Domi, Anthony Duclair, likely one of Connor McDavid or Jack Eichel, a bevy of other young prospects, and four first-round picks over the next two years.

The Capitals had a vacancy on their top line, and in the suddenly tough East (man that feels weird to say), they were gonna need to fill that void to keep pace with the Tampa Bays and Rangers of the world. Glencross can shoot the hockey puck into the hockey net - an important skill for a scorer - so lining him up with Nick Backstrom could end up turning out okay.
Comments
✕
NHL Roundup: A 2-sentence analysis of every trade made at the deadline
  Got something to say? Leave a comment below!