Hot streak aside, the Sabres are still front-runners in the Connor McDavid sweepstakes
Timothy T. Ludwig / USA TODAY Sports
The Buffalo Sabres are on a nice little run, having managed a 10-3-0 record over their past 13 games. The astounding streak has brought the club to within a meager four points of the final Wild Card spot in the Eastern Conference.
This unlikely spell of competence is illusory though, smoke and mirrors. If we look beyond the extraordinary results and focus on Buffalo's underlying performance, it becomes crystal clear that this is still the NHL's worst team. Actually, the Sabres are still probably the NHL's worst team in decades. 
Rather than believing in miracles, let's look at how the Sabres are winning games. 
Yes, the Sabres are racking up wins, but they're winning games narrowly. During their 13-game streak, the Sabres are only outscoring opponents 34 to 29 overall. 
Buffalo's +5 goal differential has translated into a 10-3 record during this span, which is extremely fortunate. This is partly the result of winning three shootouts during its streak, while winning four regulation games by a single goal.
Winning close games isn't considered a repeatable talent, which is why it's usually described as luck. 
The red-hot Sabres have also leaned heavily on fortuitous bounces at both ends of the rink of late.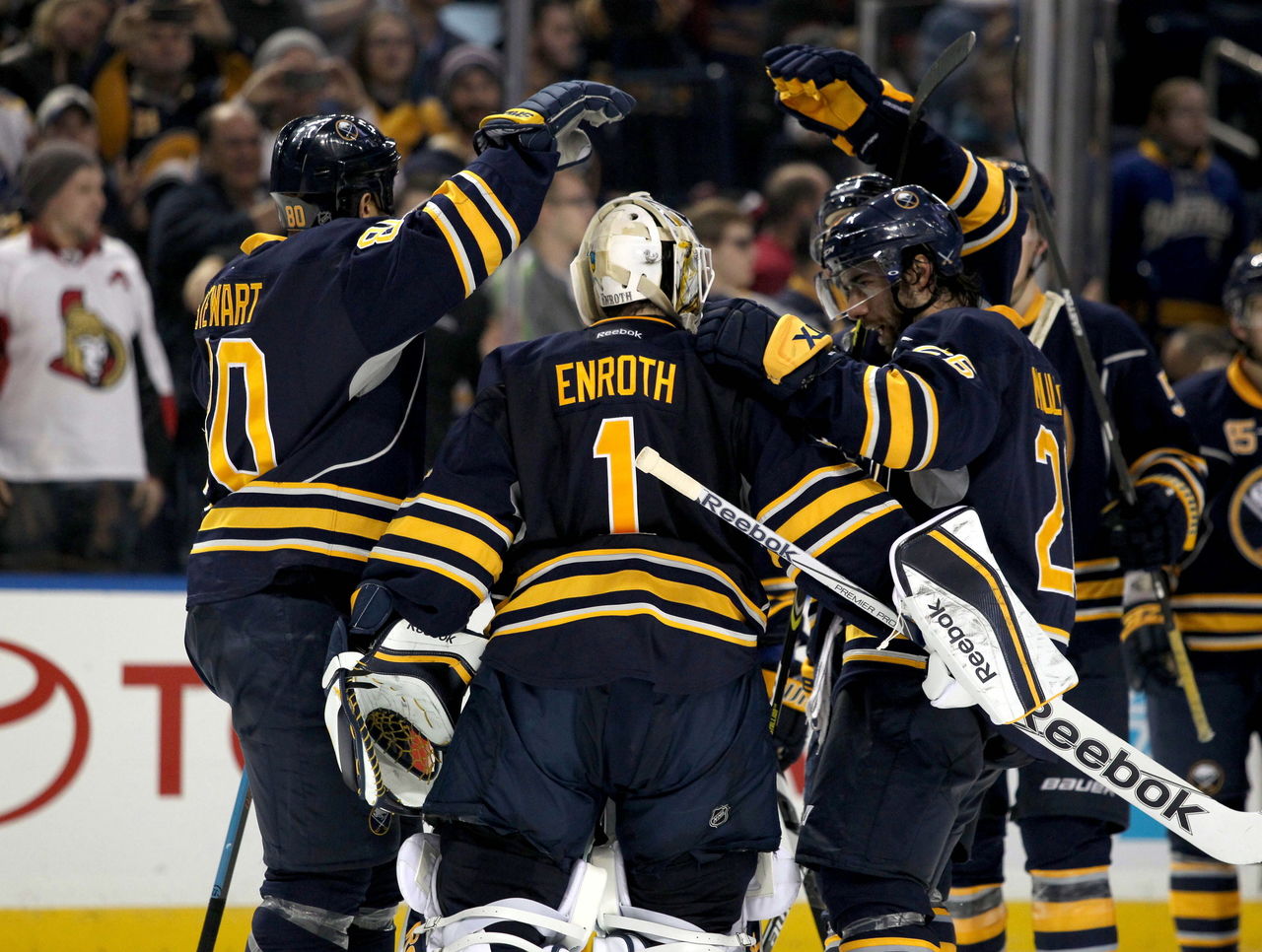 The Sabres rank second in the NHL in save percentage since Nov. 14, behind only Pekka Rinne and the Nashville Predators. During this span Jhonas Enroth and Michal Neuvirth have combined for a .935 save percentage, and in the process have dazzled fans with their spot-on Dominik Hasek impressions.
Enroth is probably an above average starter, but he's not Rinne. No goaltender sustains a .935 save percentage indefinitely.
Meanwhile, the Sabres' offense - beyond toothless for the first month and change - has benefited enormously from unsustainable finishing rates. The Sabres are converting on 10.9 percent of all shots on goal since Nov. 14, the third best mark in the league over that time frame (behind the New York Rangers and the Toronto Maple Leafs).
Since the 2002-03 season, only 25 teams (out of 330 NHL seasons played) have managed to sustain a shooting percentage above 10.9 over the course of an entire season. So, sure, perhaps a club on which 20-year-old Zemgus Girgensons is the best offensive player will continue to convert on better than 10.9 percent of their shots. Just don't bet on it.
Finally, when it comes to controlling games, the Sabres have been getting absolutely throttled. 
Sometimes fans and media don't notice how poorly a team is playing when every bounce is going the home team's way - .935 goaltending covers up a lot of sins in hockey - but the Sabres are still getting skated off of the sheet at a near historic rate.
The Sabres have been outshot 448 to 312 overall in the past 13 games. That means Buffalo has controlled 40.8 percent of all shot events, which is the worst mark in the league during this period and by a good margin.
At even-strength the Sabres have controlled 38.5 percent of all shot attempts (or Corsi events) over that same 13-game period, which is also the worst mark in the league. It's actually the worst mark in the league by a lot. The second worst puck possession team at 5-on-5 during this time frame is the Maple Leafs (who are also smoking hot, coincidentally). In comparison, Toronto has controlled 44.2 percent of even-strength shot attempts during this span.
To put Buffalo's 38.5 percent shot attempt differential mark into perspective, no team since 2002 has managed a mark worse than 42.7 percent (based on estimates found at war-on-ice.com). That team drafted Evgeni Malkin with the No. 2 overall pick the subsequent June.
Hockey is a strange game, and luck plays a bigger role in deciding short-term outcomes than we often care to admit. If anything, that's what the Sabres' latest run underscores: that anything can happen over a small sample of games. 
Even a historically bad team can go 10-3-0 over the course of a crazy month. 
Sabres general manager Tim Murray shouldn't be losing any sleep, though. His club is still bound for those 20 percent draft lottery odds.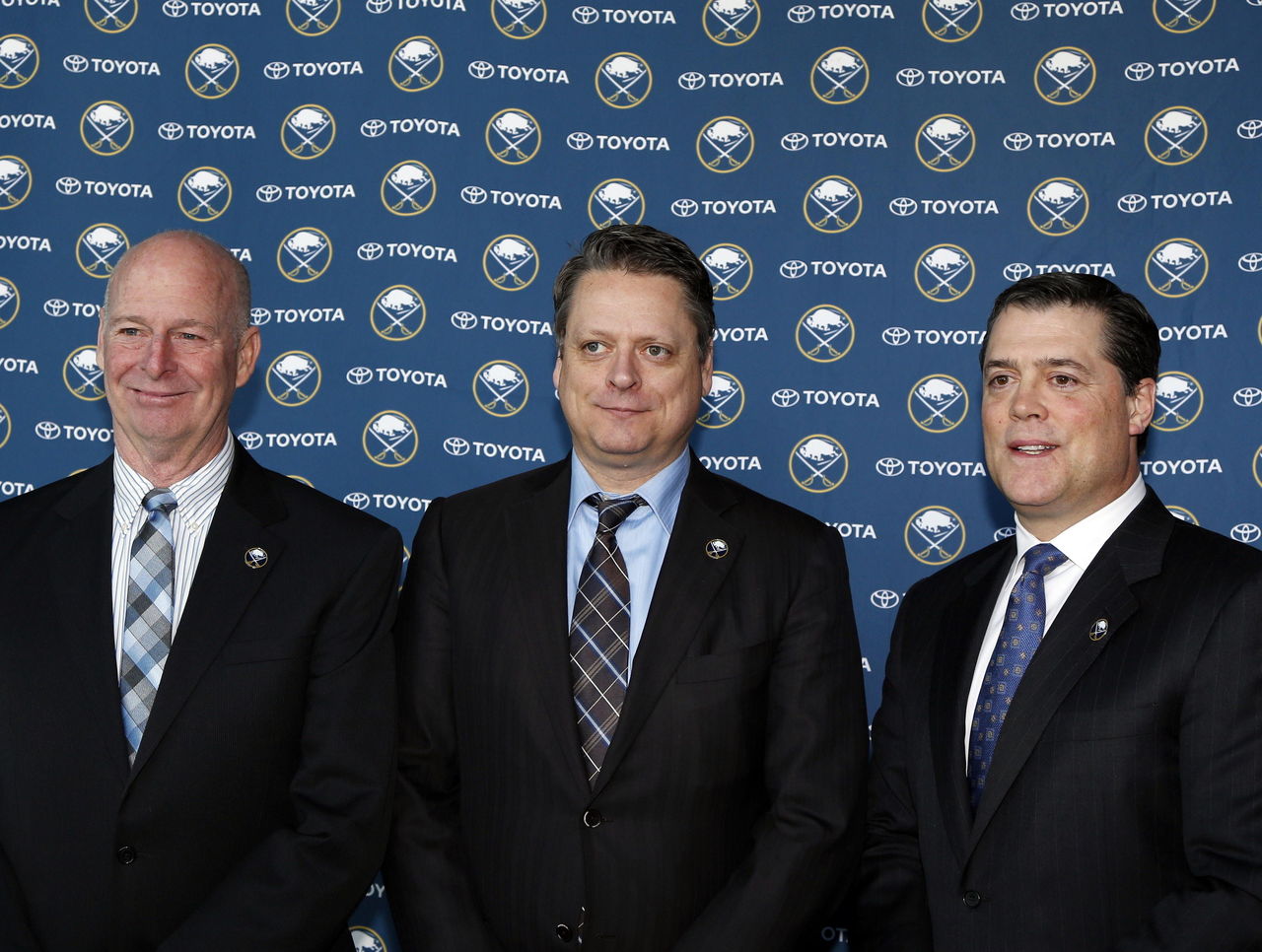 (Stats in this piece compiled at war-on-ice.com and hockeystats.ca)
Comments
✕
Hot streak aside, the Sabres are still front-runners in the Connor McDavid sweepstakes
  Got something to say? Leave a comment below!