3 potential landing spots for Taylor Hall
Sergei Belski / USA TODAY Sports
In the wake of the Edmonton Oilers' decision to fire head coach Dallas Eakins on Monday, rumors surfaced concerning the future of Oilers star Taylor Hall - whose off-ice demeanor has reportedly left some in the organization feeling a bit cold. 
It seems extreme, but according to TSN's Darren Dreger, the Oilers will consider trading Hall between now and the NHL Draft in Sunrise, Fla. this June.
So which teams would be in the running if the Oilers do decide to trade Hall? Here are three landing spots that could make sense for the enormously talented winger.
Columbus Blue Jackets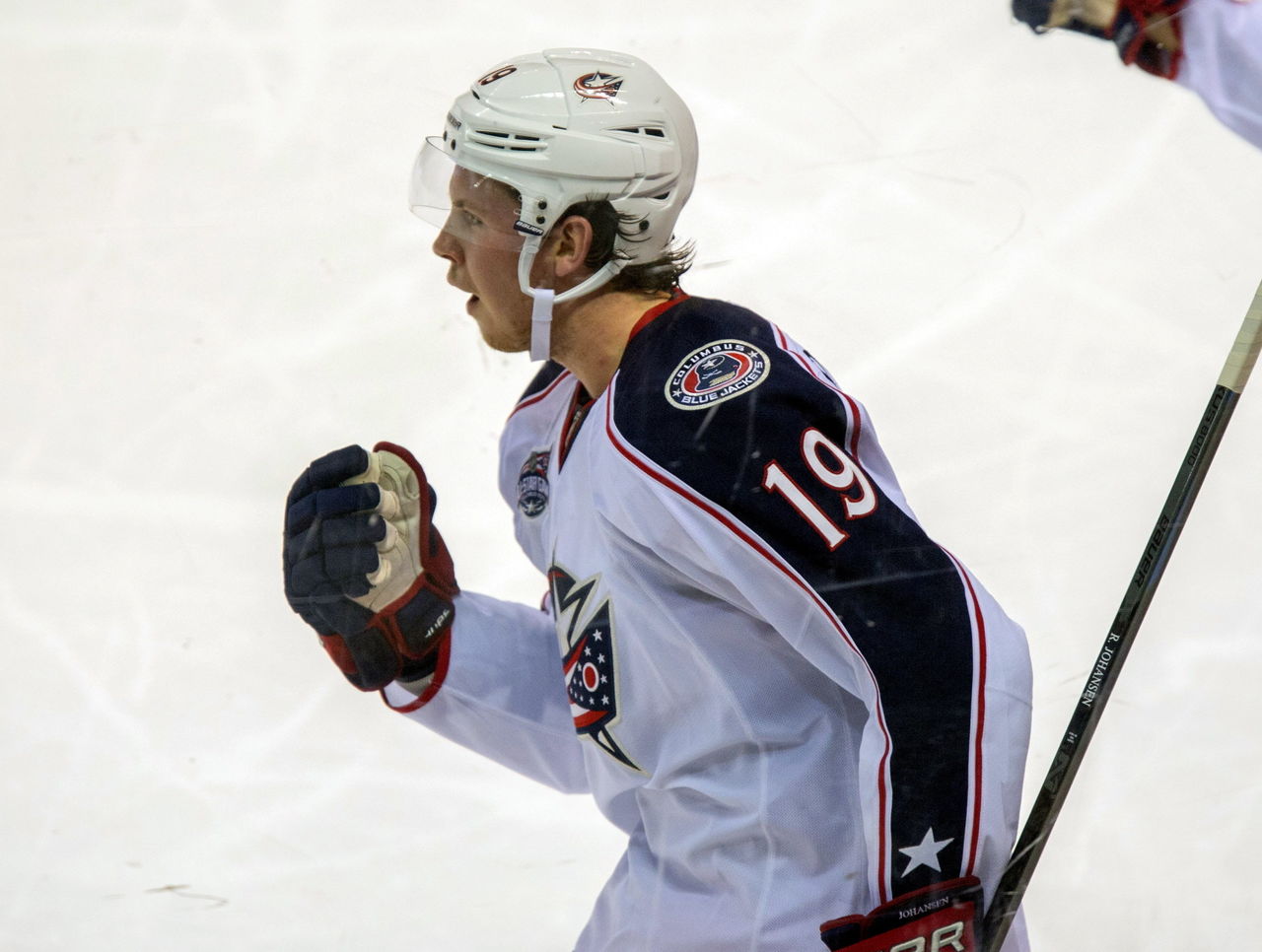 The Oilers were reportedly discussing a trade with the Columbus Blue Jackets a few weeks ago involving Artem Anisimov and disgruntled winger David Perron, but nothing ever materialized.
Could these clubs perhaps revisit a swap, but involving significantly larger game?
It's been a long time since two NHL clubs swapped legitimate megastars, but there could be a fit between the Blue Jackets and the Oilers if Columbus decides to part ways with man-child centerman Ryan Johansen. 
The Oilers have reportedly inquired about Johansen's availability in the recent past, but all indications at the moment are that he isn't available. There's good reason for that: he's a 6-foot-3, 230-pound behemoth with the offensive tools of a much smaller man. 
So why would Columbus ever consider trading such a player? The key thing to note is that Johansen is four years away from unrestricted free agency, and just went through an extraordinarily fractious negotiation process with the Blue Jackets. The two sides finally agreed on a three-year deal, but it's as close to a "just walk me to unrestricted free agency, I want out"-type bridge deal as you're likely to find.
If Johansen executes that plan, he'd be an unrestricted free agent in the summer of 2018, at the age of 26.
Hall, on the other hand, is signed for two additional seasons, through 2020, and at a reasonable $6 million annual cap-hit and salary. 
Columbus is also the rare team with the center depth - in the form of Brandon Dubinsky, Boone Jenner, and Artem Anisimov - to withstand a loss as significant as Johansen.
New York Islanders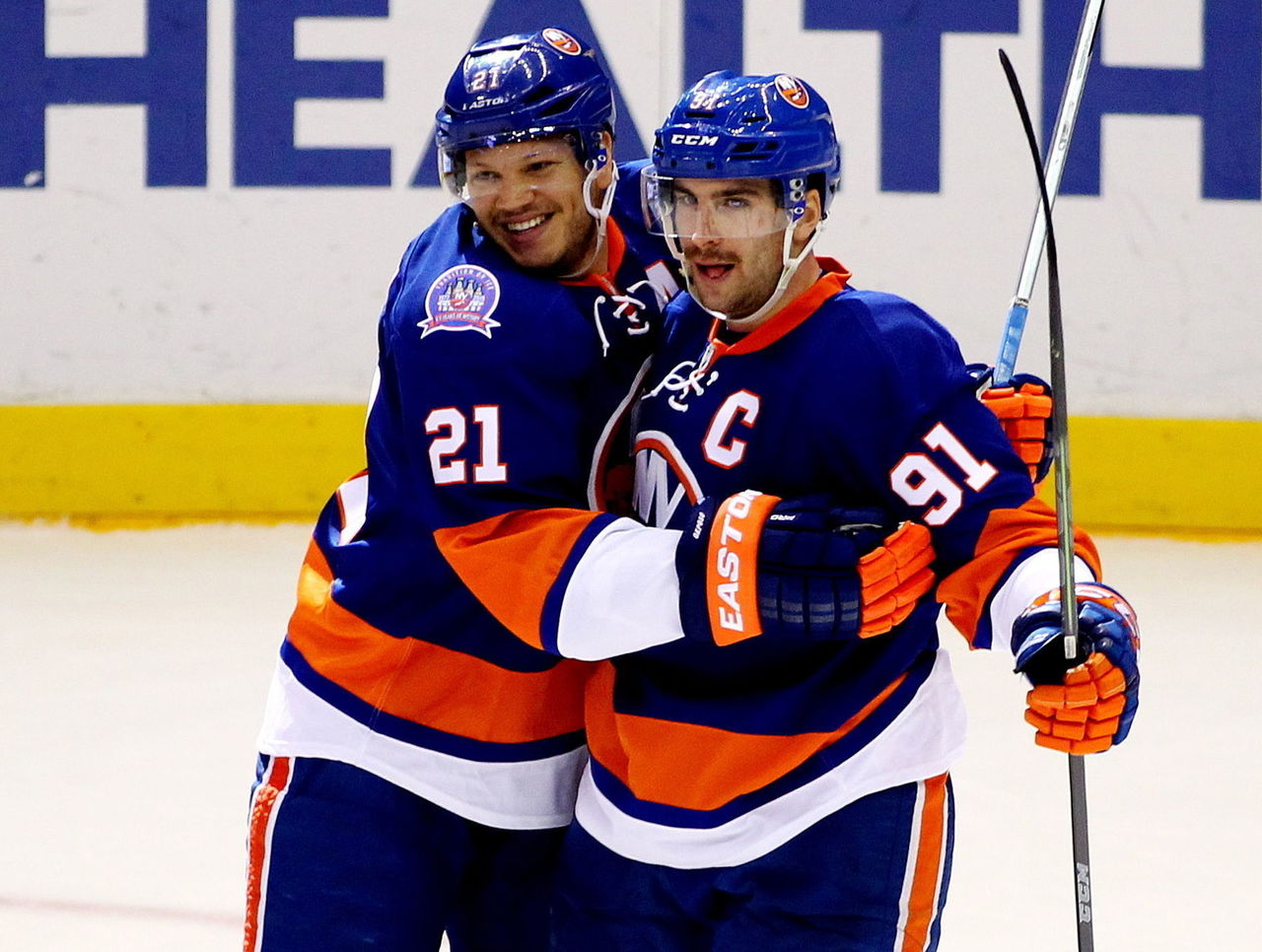 The New York Islanders need a left wing to play with Kyle Okposo and John Tavares in the worst way. Why settle for Nikolay Kulemin when the best left wing in hockey may be available on the trade market?
The Islanders have a bevy of young pieces that could appeal to the Oilers, including an insane wealth of quality prospects along the blue line.
Could a package including Ryan Strome; one of Travis Hamonic, Nick Leddy, or Calvin de Haan; and one of Ryan Pulock, Griffin Reinhart, or Adam Pelech form the bones of a package that might make the Oilers think long and hard about parting ways with their top forward?
Tampa Bay Lightning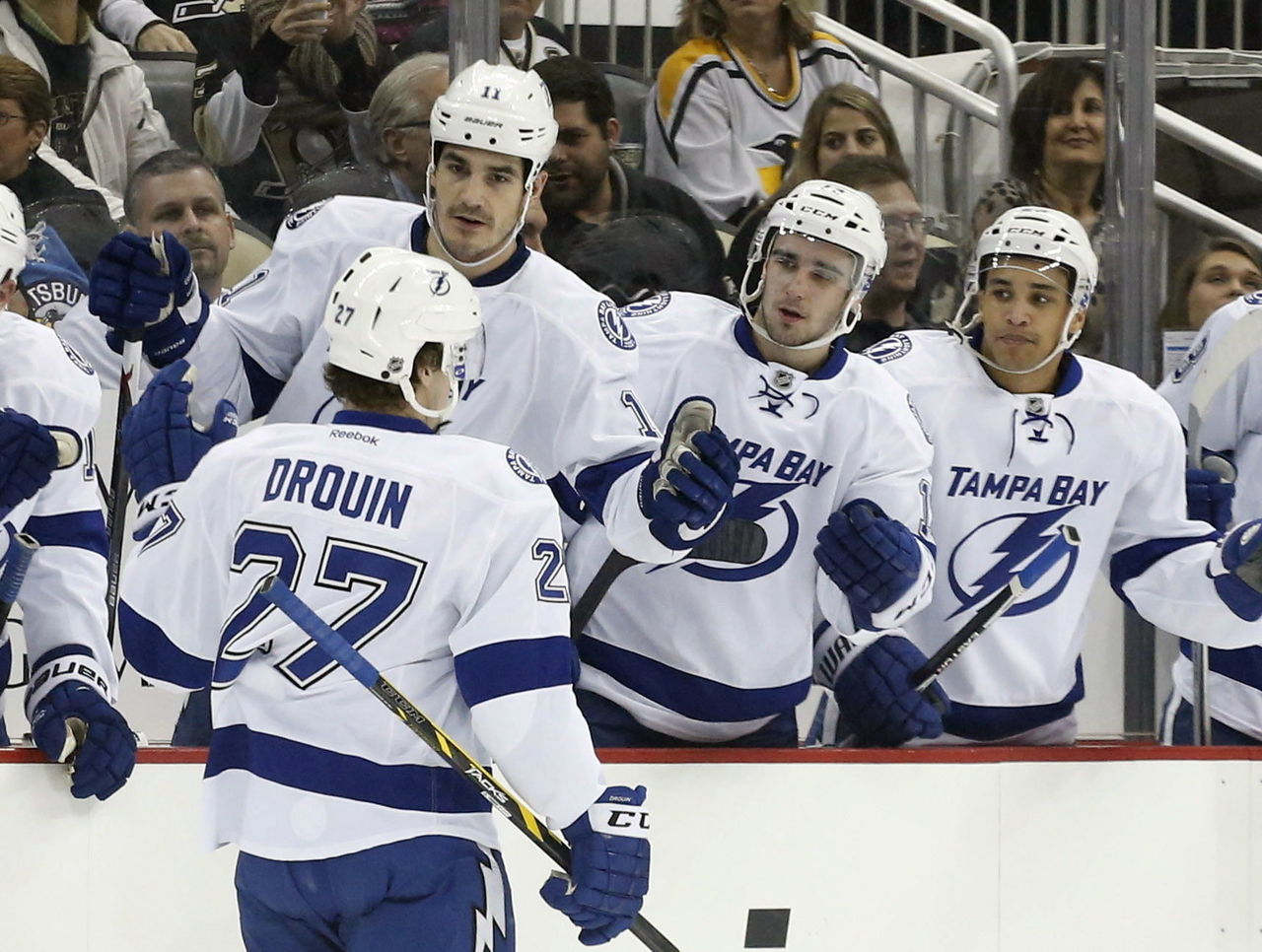 In the Steve Yzerman era the Tampa Bay Lightning have drafted obscenely well. As a result they have a stable of high-end pieces that the Oilers might find intriguing.
Obviously the discussion would start with Jonathan Drouin, but in Alex Killorn, Tyler Johnson, Ondrej Palat, Brett Connolly, Nikita Kucherov, and Vladislav Namestnikov, the Lightning have a ton of capable young NHLers who could sweeten the pot. 
Throw in a young defender like Radko Gudas or Andrej Sustr, and a future like Anthony DeAngelo, Adam Erne or Slater Koekkoek, and you have a strong foundation for a package that could realistically entice the Oilers to consider parting ways with their best player.
Now imagine a first line featuring Hall and Steven Stamkos. They'd make Tyler Seguin and Jamie Benn look like the Rupert twins.