The NHL Redux: Tyler Seguin, leader of men
Tim Heitman / USA TODAY Sports
Tyler Seguin doesn't get enough credit.
Sure, he gets due applause - he leads the NHL in goal-scoring, after all. But in transforming from an elite talent trumped by the headache to dignitary in Big D, Seguin's influence remains under-appreciated. 
In his short time with the Dallas Stars, he's had a permanent impact on his teammates, and a slew of impressionable hockey players.
"We could talk tattoos for a while," Fox Sports Southwest analyst Daryl Reaugh told theScore. "And really, that's been one of his strongest influences on his new teammates and Jamie Benn, who all of the sudden has sleeves all the way up just like his buddy.
"If they could get his tats and his abs I think they would all be happy," he laughed. 
Ink included, Seguin epitomizes the latest breed of hockey player. From the Ferrari to the designer suits, glamour shots posted to Instagram and even the infamous boat selfie, Seguin, ever the existentialist, is living the dream in every sense of the phrase. 
But it wasn't so long ago that he was being burnt in a baptism by fire.
The Boston Bruins made Seguin the second-overall selection in the 2010 Draft. As a 19-year-old rookie, he played only a supporting role in a Stanley Cup championship run, but showed flashes of incendiary potential to suggest the Bruins were only getting started. 
Over the next two seasons, though, his struggle to assimilate into a veteran locker room, and inability to maintain professionalism and focus, earned him a ticket out of town. Now playing with peers, not superiors, Seguin's reclamation has him rubbing shoulders with the best pure goal-scorers on the planet. 
Having won a ring in Boston, his time can't be considered a throwaway - and nor should it. Because while it didn't necessarily soak in all at once, the groundwork for both his development as a player and his power to influence others was laid while he was the Bruins' whipping boy. 
"As much as he got nailed as an immature and flaky guy in Boston, he paid attention to guys like Patrice Bergeron, who I think was a mentor or at least he views him that way," Reaugh said. "And now he's doing the same thing here in Dallas."
Seguin's reach goes far beyond the rink. His brand hits as hard as his snap wrister. 
He launched an official website this past week: the central hub for a growing business portfolio that includes being the face of BioSteel's hockey division and a product-pusher for Under Armour.
"By the time he's in his late 20s, he'll have a nice little off-ice empire going," Reaugh said.
In addition to generating capital, Seguin gives back. He fronts Seguin's Stars, a charitable initiative that sees him host and meet victims of spinal cord injuries. But his philanthropic duties aren't limited to Dallas's 41 home dates. 
Seeing his friend's career at a crossroads, Seguin invited Michael Del Zotto to live and train with him in the summer. You'd have to be beyond naive to think those two didn't have themselves some fun, but it's hardly a coincidence Del Zotto, once signed, has responded with some of his best hockey since his rookie season.
It's entirely possible we're giving Seguin too much credit - we might be the first to do that. But in speaking to his insane skill, business acumen and desire to help others experience a taste of his success, we have nearly neglected the nub of it: Seguin is a hockey player who desperately wants to win. 
"With the struggles this group is having right now, I see a guy crushed," Reaugh said. "He came from (Boston), where all they knew is winning, and the bar is set so high. There was success in Dallas last year and now they are struggling and I think it's just eating him alive.
"He's not a very good loser, at all."
Well, at least we've uncovered something Seguin struggles with.   
The Next 48
St. Louis Blues at New York Islanders: Saturday - 1 p.m. ET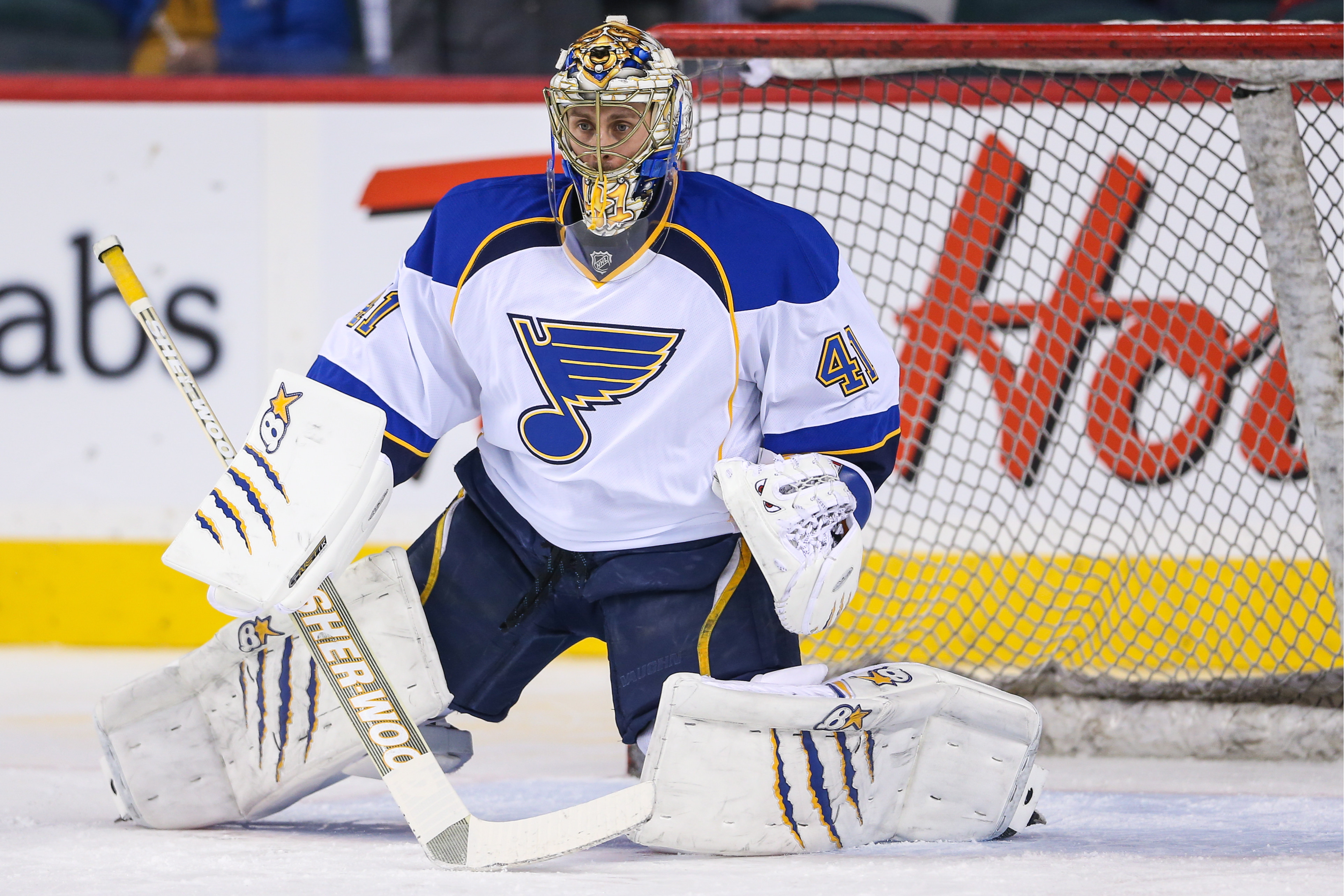 If not now, when?
Jaroslav Halak's previous apprehension prevented him from suiting up against his former team last April, but when the Blues roll into Long Island on Saturday, he shouldn't be lacking any confidence.
Halak established the Islanders' club record for consecutive wins Thursday night, surpassing Billy Smith with his 11th win in succession. Should he start, he must defeat a team that hasn't missed a beat in his absence in order to lead the Islanders to 14 wins in 16 outings.
Jake Allen, whose emergence on the farm helped make Halak expendable, is expected to start after Martin Brodeur was saddled with a loss in his first start with the franchise Thursday. 
San Jose Sharks at Calgary Flames: Saturday 10 p.m. ET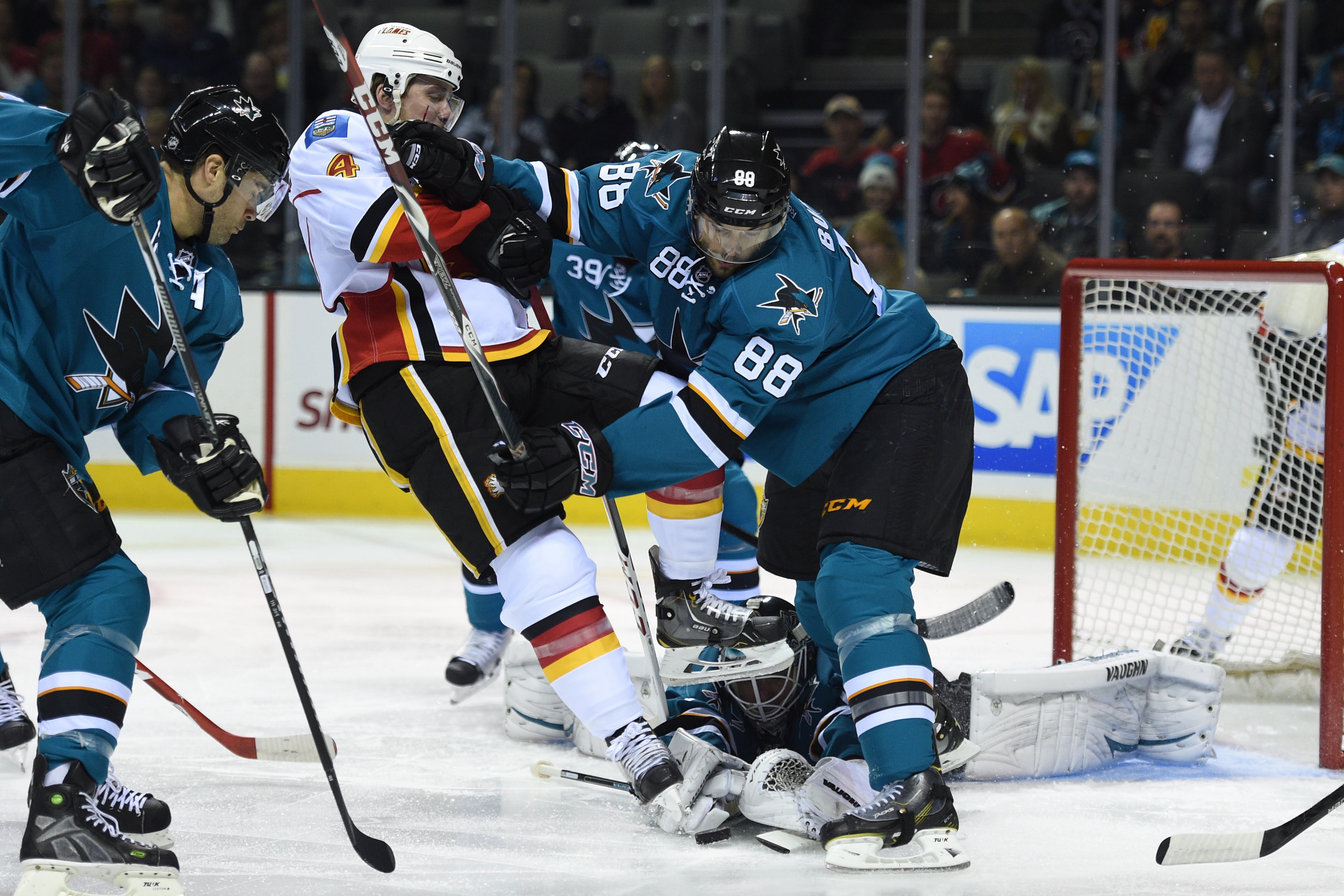 Sure, there's that mammoth clash between the Predators and Blackhawks, but the Sharks and Flames figure to have all the fireworks.
The two teams have combined for a 6-0 record since their meeting on No. 26, combining for 27 goals for and 14 against over that span. 
Equal parts flawed and thrilling, these two teams pose the perfect matchup against each other, which makes their second of five meetings this season an absolute must-watch. 
The Pylon
Robert Bortuzzo, how dare you?
The Penguins defenseman committed a sin Tuesday night, taking a malicious run at Jaromir Jagr. 
Bortuzzo was handed a two-game suspension, but that's a second-rate sentence for a fringe player taking liberties with a legend. 
Parting shots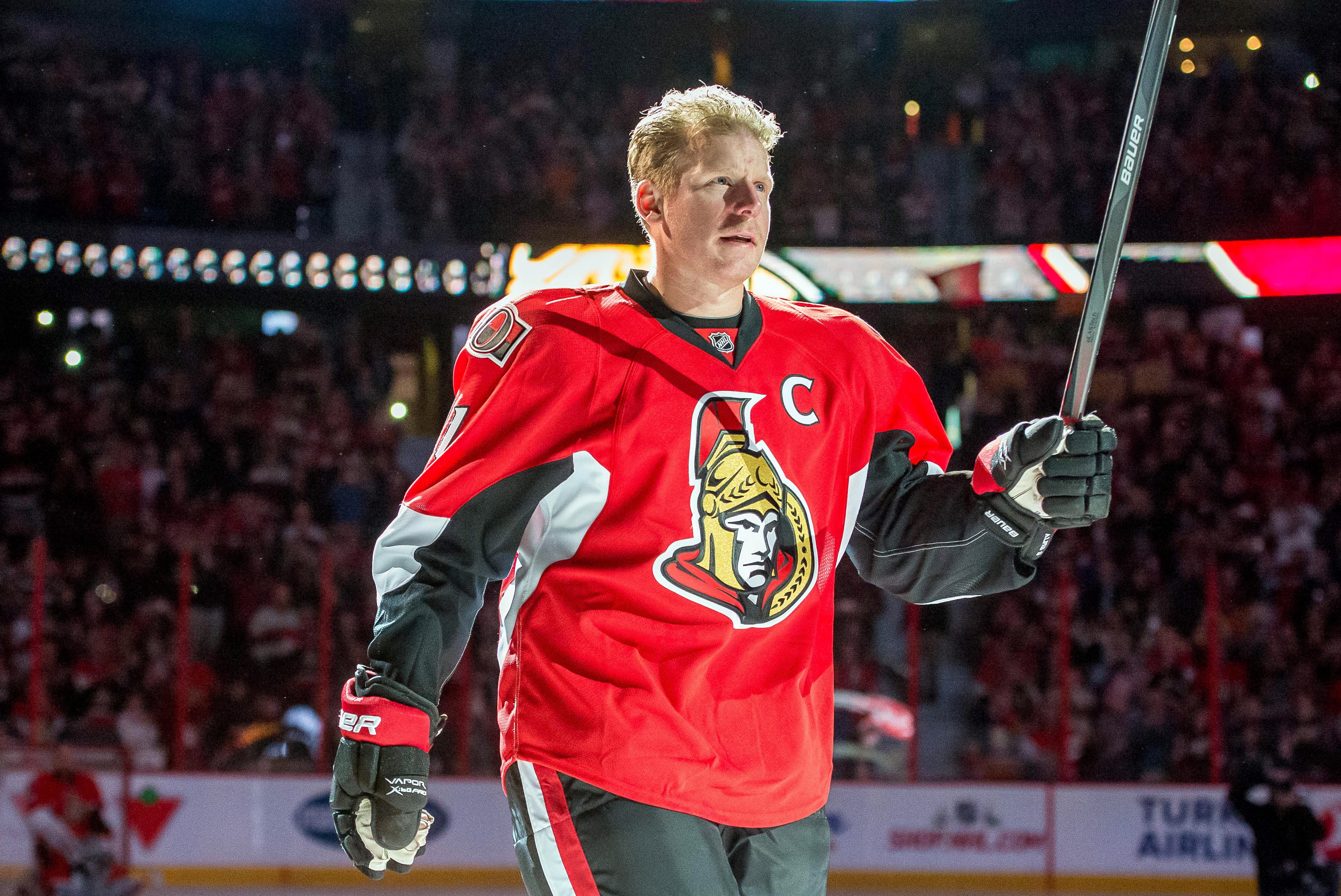 1) Kudos to Ottawa for putting on a perfect send-off for Daniel Alfredsson. But, seriously, how cool would it have been to see one last shift (for a regional audience to see)?
2) Sidney Crosby has just two goals over his last 17 games, and he could now be without Hornqvist, in addition to Kunitz and Dupuis.
3) Jaroslav Halak is 11-0 with a 1.24 goals against average and .952 save percentage over the last month.
4) John Tavares isn't in the top 20 in NHL scoring, yet the Islanders own the league's best winning percentage. 
5) Should the Oilers fail to collect a win in their home-and-home with the Sharks beginning Sunday, they will match a franchise-worst losing streak of 13 games.
6) Crosby, Voracek, Weiss, Datsyuk and Seguin - the NHL's leaders in points per game. I'll let you locate the outlier. 
7) Through 25 games, the Blackhawks have lost by more than one goal only twice.
8) In 11 games won in either regulation or overtime this season, the Ducks don't have a single skater with more than one game-winning goal. 
9) Jean Beliveau hoisted the Cup 10 times in 17 seasons. In today's game, it probably wouldn't be a stretch to suggest no one will ever win half as many. 
10) Beliveau has been remembered as the consummate gentleman, but he was hardly a pushover on the ice. He had two seasons with more than 100 penalty minutes - including 144 in his career-best 1955-56 season - and finished with more than 1,000 for his career. 
Comments
✕
The NHL Redux: Tyler Seguin, leader of men
  Got something to say? Leave a comment below!