The NHL Redux: Jaromir Jagr, and the splendidly inscrutable twilight of his career
Jerome Miron / USA TODAY Sports
The mullet's gone and the broken English too, but the crux of it has stayed true.
In the fall of 1992, just a few months after winning his second Stanley Cup as a second-year pro with the Pittsburgh Penguins, Jaromir Jagr wanted to be paid like the superstar he was becoming.
And at the time, it didn't really matter who was cutting the cheques.
Via Sports Illustrated's E.M Swift:
If they don't want to sign me, they don't need me. I don't consider Pittsburgh my team any more. I love the fans; Pittsburgh has great people. But if they have no money, trade me. I want to be traded where there's beaches. I have two Stanley Cup rings. I don't need more rings. I just need money and beaches and girls.
More than 22 years later, at the opposite end of his hockey breadth with the New Jersey Devils, life is greater than money and bikini-clad 20-somethings, though it remains uncomplicated.
Jagr, who turns 43 in February, has grown accustomed to fielding and often deflecting questions about his motive to prolong a career spanning three decades, but offered a different spin this week during a stop through Western Canada. 
"I don't really agree with people saying you should finish on top so people remember you. I think that's bullshit," he told reporters. "It's like in regular life. You feel your best when you're 30 or 35. You're not going to live after that? 
"You still have to finish it."
His impetus is much easier to generalize than wholly understand. Jagr, with three goals and 13 points this season, is within 119 of Mark Messier for second-most all time and despite his fading talent, he will leapfrog Marcel Dionne and former teammate Ron Francis into fourth by the end of this season. 
For that reason, it's easy to assume that Jagr - much like his 20-year-old self - still doesn't really care about where he plays. But instead of sand and girls, it's top-six minutes he covets. 
However, when looking at his career and his transformation from a sulking import struggling to connect with his teammates to this magnetic and gregarious veteran, it can be opined that Jagr pushes onward for reasons completely disassociated from the self. 
Mario Lemieux sizzled long before Jagr first touched down in Pittsburgh. He was the game's biggest star, a city's sporting icon and the hero of a certain teenager growing up on a farm in Kladno, Czech Republic. 
In 1994, Lemieux put his career on hold to rest an ailing back and re-energize a body taxed by radiation treatment while battling Hodgkin's lymphoma. It wasn't until then did it register for Jagr, who was thrust into a leadership role in Pittsburgh - like a young boy who must immediately become man of the house in his father's absence. 
"A lot of people tell me, 'You've changed so much, you've become a leader,' but in my opinion I've always had that in me. You just have to keep learning until your time comes," Jagr told Sports Illustrated in 1999.
"Before there was always someone more important than me here. Now I feel like I should be the guy."
Maybe he still feels like that guy.
Maybe Jagr doesn't want to shortchange the player who looks at him the way he did Mario. 
Or maybe it's just as simple as a love having never faded.
"I love this game, and I wish I could play forever," Jagr told Sports Illustrated at the height of his career in '95. "But I know it's impossible. I won't be young, and I won't be healthy. I know I'll have to quit. I know it can't be like this forever."
Truth is, we will never fully understand what drives Jagr to extract every ounce of hockey from his aging body, or how his unorthodox training allows him to keep pace with kids who were born well after his NHL debut in 1990.
But for reasons both egotistical and altruistic fusing with an unflappable adoration for the sport that liberated him from the family farm at 16, Jagr has never had another vocation. 
As for the beach, Jagr hasn't had a home rink close to an ocean front in 23 seasons. But that fad that wore off long ago.
"Why would I want beaches?" he quipped three years after his trade request. "They're too hot."
The Next 48
St. Louis Blues at Minnesota Wild: Saturday, 8 p.m. ET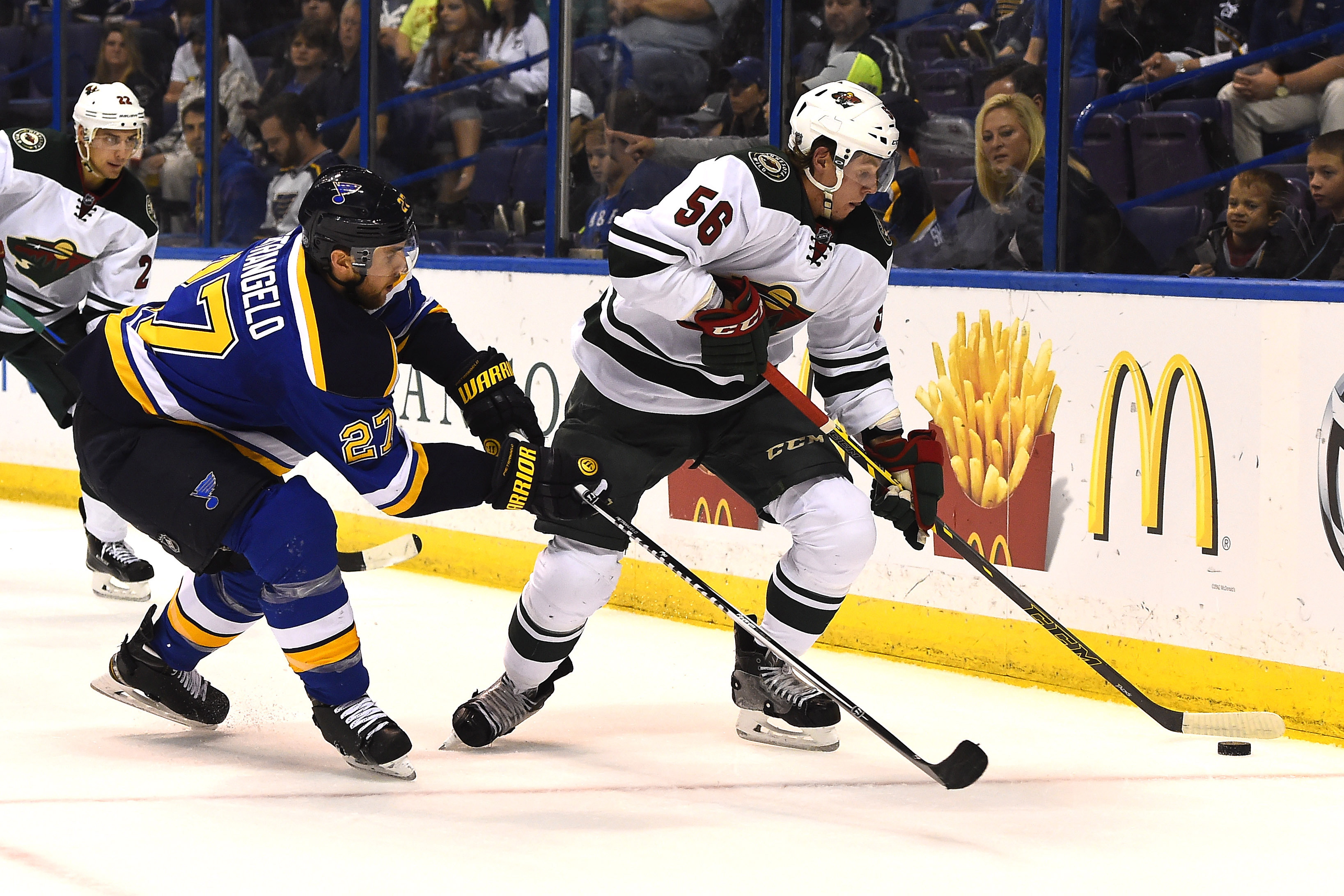 With a ho-hum record in November, the Wild will look to dig in their heels Saturday against Blues.
Minnesota has done all the right things this season. First in shots against and third for, the Wild have only been outshot twice this season and have reached the 40-shot plateau on four occasions - a threshold they didn't reach once last year. They also hold a 7-3 in-conference record and rank second in the league in possession, but their place in the West hasn't changed: They are still on the Wild Card bubble. 
Meanwhile, the Blues survived a turbulent few weeks to start the season and are 12-3-1 since beating the Blackhawks Oct. 25 on the strength of the league's second-best team save percentage.
Their tandem, however, has been reduced to a featured role for Jake Allen after Brian Elliott went down to a knee injury. 
Chicago Blackhawks at Los Angeles Kings: Saturday, 10 p.m. ET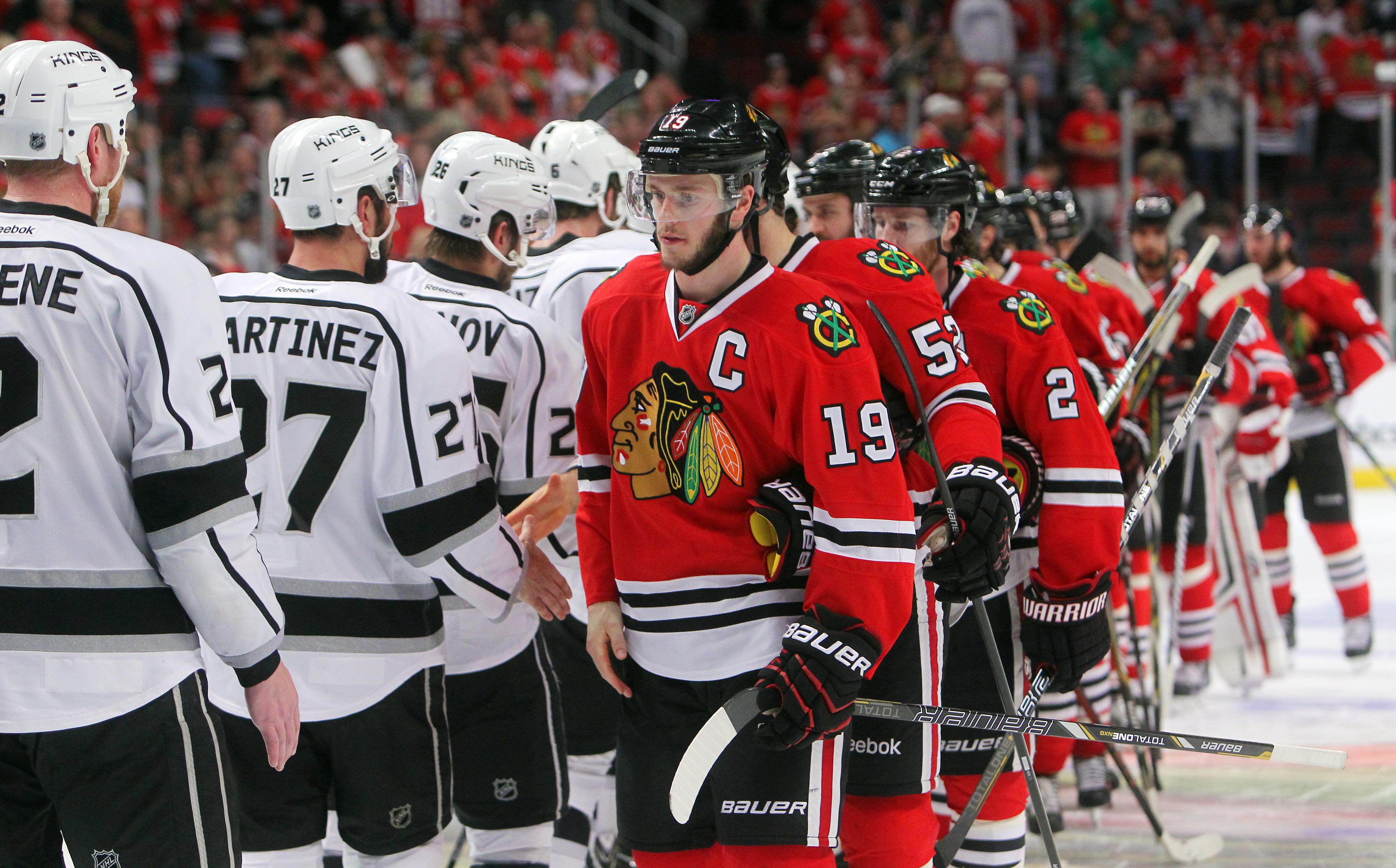 Two teams who always have each other in mind will meet for the first time this season Saturday as the Blackhawks roll through Southern California to meet the Kings. 
Chicago will play in the second half of a back-to-back after tangling with another West power in the Anaheim Ducks on Friday while the Kings come in well-rested, having not played since shutting out Minnesota on Wednesday. 
There's little separating the last two Stanley Cup champions statistically this season. They each have 63 totals goals, while the Blackhawks have conceded four fewer, having played one game less. 
This game marks the 19th meeting between the two teams since January of 2013. Chicago will look for win No. 13.
The Pylon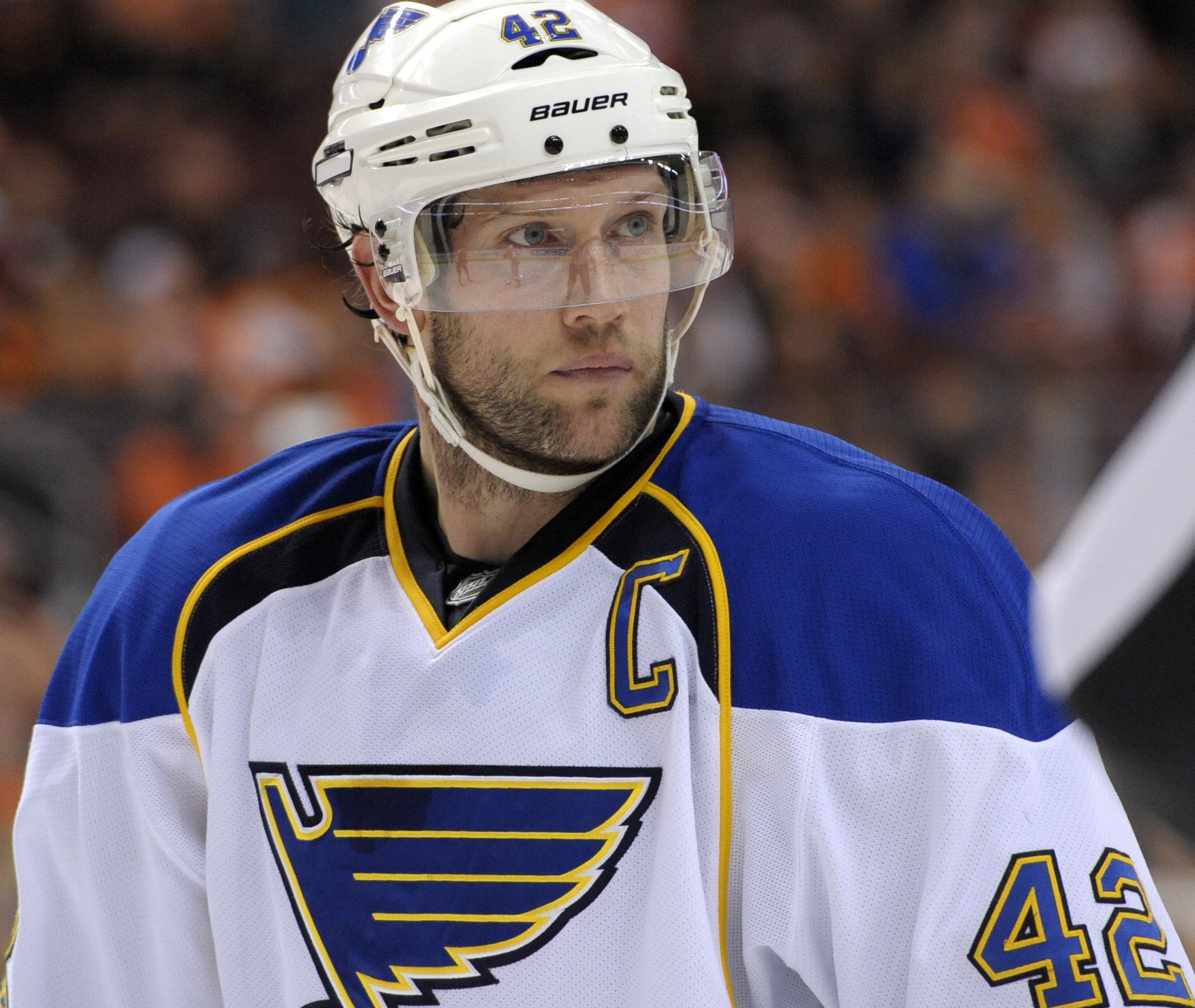 Easy, David Backes. The lettering on your sweater still suggests this is your team, but that's about it. 
The Blues captain reportedly dropped the gloves to fight sophomore sensation Vladimir Tarasenko after he was clipped with an errant high stick in a battle drill during practice. 
You're frustrated with the fact the Blues are producing only 1.26 goals per 60 minutes with you on the ice, we understand. But punching in the face of the kid crutching the supposed top line all season probably isn't the best way to remedy personal struggles. 
Parting Shots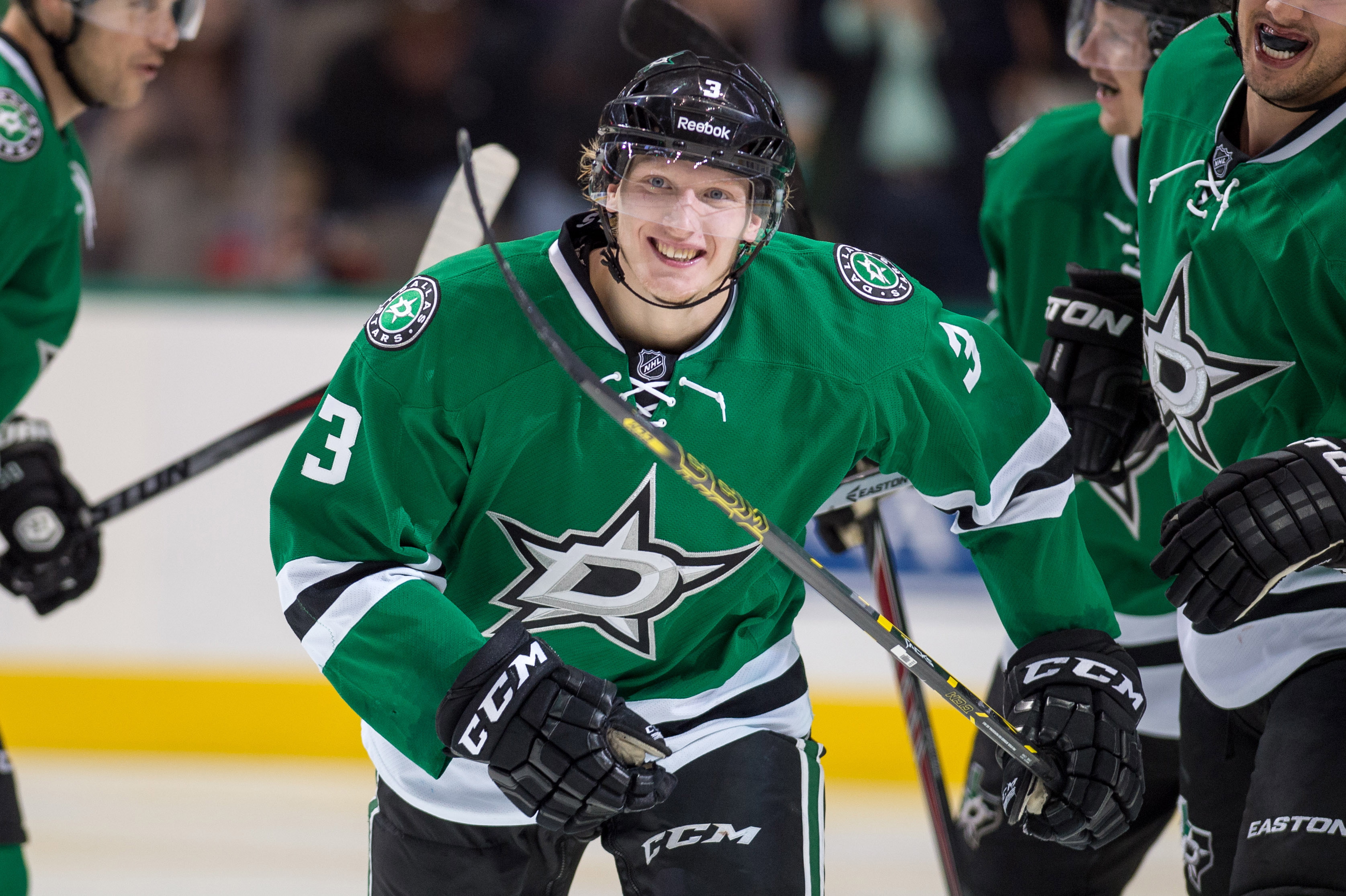 1) After starting 0-5-2 on home ice, the Stars have won three in a row. Sure, Tyler Seguin deserves plenty of the credit, but let's not discount former fifth-round defenseman John Klingberg. He has three goals, seven points and a plus-5 rating in five games in Big D. 
2) The Oilers' response to their shaming last weekend was dull but deserving as goaltending coach Frederic Chabot was canned. Look no further than Devan Dubnyk and his .926 save percentage with the Arizona Coyotes as cause. 
3) Martin Brodeur doesn't look too funky with a Blues crest on his jersey. He looks plenty better than Brett Hull in a Coyotes' sweater. 
4) Amazingly, Daniel and Henrik Sedin were actually producing at slightly greater efficiency under John Tortorella at the point last season. The rest of the team? Not so much. 
5) Leo Komarov has been shutting guys like me up all season. He is tied for 22nd in even-strength points this season, ahead of Nathan MacKinnon, Claude Giroux, John Tavares, the Sedin twins, Zach Parise and Marian Hossa - to name a few.
6) The NHL's most fortunate player, Filip Forsberg, benefited from a dog-tired Taylor Hall for his third game-winning goal of the season Thursday night - further bloating his PDO to a league-high 110.5.
7) Antti Niemi and Corey Crawford are the only active goaltenders with better winning percentages than Marc-Andre Fleury. The Blackhawks have been pretty good. 
8) Who says you can't go home? Daniel Alfredsson will retire in Ottawa next week.
9) The Islanders had never won 15 of their first 21 games until this season. 
10) Pat Quinn stories over everything this week.
Comments
✕
The NHL Redux: Jaromir Jagr, and the splendidly inscrutable twilight of his career
  Got something to say? Leave a comment below!