Hockey's 5 worst coaching moments
Denis Brodeur / National Hockey League / Getty
Presented by

While only the brightest of hockey minds manage to make their way behind the bench (or so we're told), there are times when we're left shaking our heads over certain coaching decisions.
It's easy to coach a hockey team from the comfort of one's couch, and certainly hindsight is 20/20, but here are five of the very worst coaching moments in hockey history.
1. Tremblay leaves Roy in for all 9
The visiting Detroit Red Wings scored early and often during a game in Montreal back in 1995 and Canadiens head coach Mario Tremblay inexplicably left franchise goaltender Patrick Roy out to dry for nine goals against in less than two periods of play. 
Montreal lost the game 11-1 and Tremblay kissed one of the greatest players in team history goodbye in the process. 
After finally being given the hook, Roy skated off the ice, walked past Tremblay and told team president Ronald Corey, who was sitting in his usual spot behind the team bench, that he had played his last game in Montreal.
Four days later, Roy was traded to the Colorado Avalanche, with whom he won two Stanley Cups and a Conn Smythe Trophy.
2. Crawford leaves Gretzky on the bench in Nagano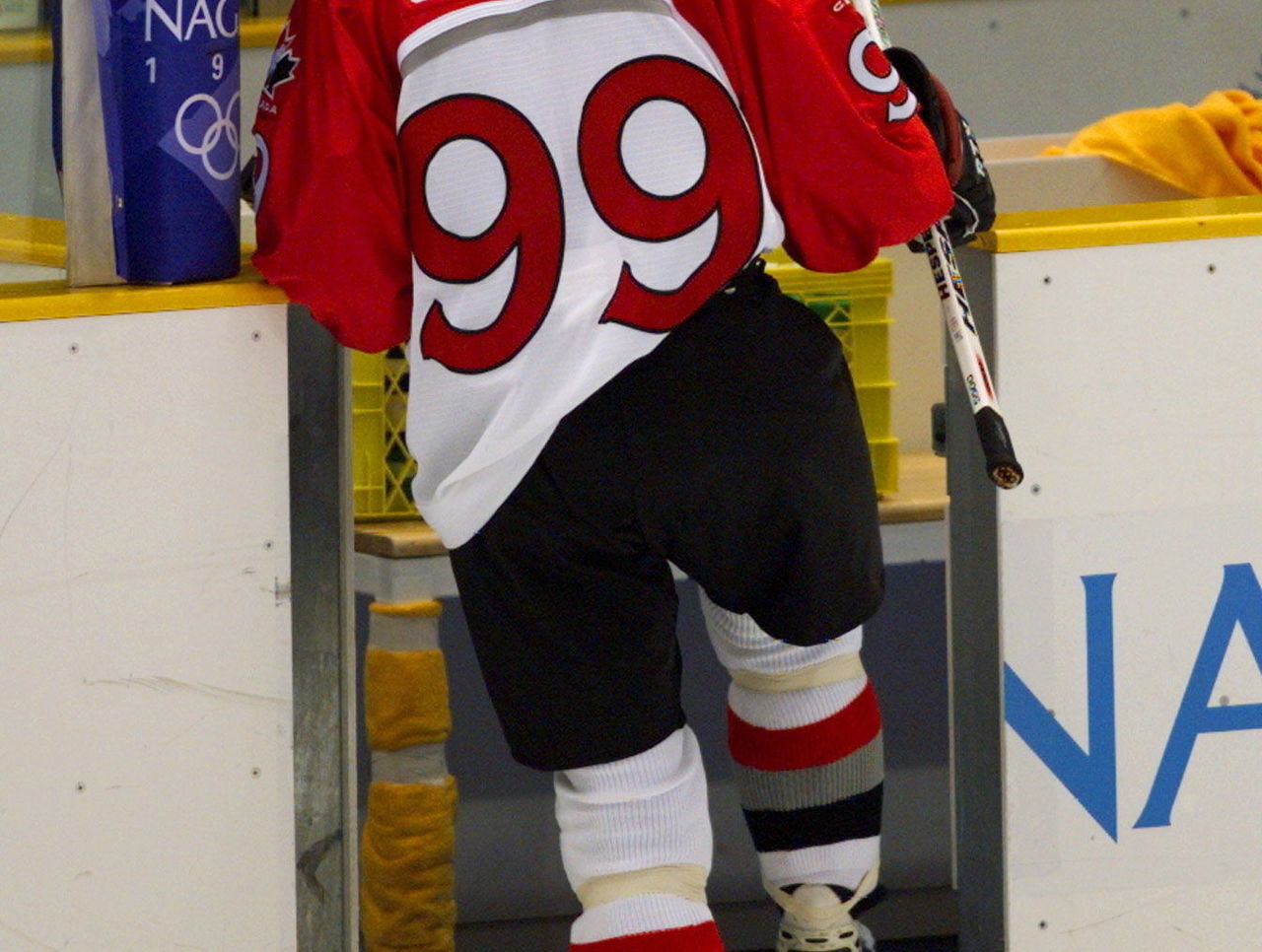 With all eyes on Japan as National Hockey League players represented their respective countries at the 1998 Winter Olympics in Nagano, Canada's head coach left a nation scratching its collective head by leaving The Great One stapled to the bench in a do-or-die situation.
Facing the prospect of selecting five players to participate in a semifinal shootout against Dominik Hasek and the Czech Republic, Marc Crawford chose not to roll with Wayne Gretzky, selecting, most notably, defenseman Ray Bourque instead.
Gretzky may not have made good on the opportunity, but Crawford will always be second guessed for not giving him the shot.
3. Milbury selects face puncher for All-Star Game
It takes a special kind of coach to upstage the All-Star Game with unnecessary controversy, but Mike Milbury achieved this distinction back in 1991.
Given the opportunity to coach the Wales Conference squad and fill out its roster, Milbury included enforcer Chris Nilan and checker Brian Skrudland ahead of, among others, high-scoring center Kirk Muller and retiring legend Guy Lafleur. 
Milbury's antics caused the NHL to change the rules behind the selection process for the All-Star Game: the league president (now commissioner) was afforded the ability to name two senior players as All-Stars in order to honor their years in the game and avoid future embarrassment.
4. Kasper leaves Neely on the bench
During his brief tenure as coach of the Bruins, Steve Kasper managed to accomplish the feat of bringing power forward Cam Neely almost to tears.
Neely, along with teammate Kevin Stevens, dressed for a game against the Toronto Maple Leafs in January of 1996 as if it were any other game. The difference on that night was the club's leading scorer was stapled to the bench for the duration of the match by the first-year head coach.
After the game, Kasper said he felt the decision was going to give his team the best chance to win and that he wasn't trying to embarrass anyone. Neely, however, was clearly distraught:
If (Kasper) thinks I'm not good enough to play on this team, to help the team win a hockey game, that's his decision and his opinion. But I know that my opinion doesn't mean much to him. ... I've been here nine and a half years. I've been through a lot. I've played through a lot and, to be be treated like that, it's tough.
Kasper was fired by the Bruins after the team failed to make the playoffs in 1997 and has yet to be given another opportunity to coach in the NHL. Neely was inducted into the Hall of Fame in 2005 and was named Boston's team president in 2010.
5. Tortorella storms the Flames' locker room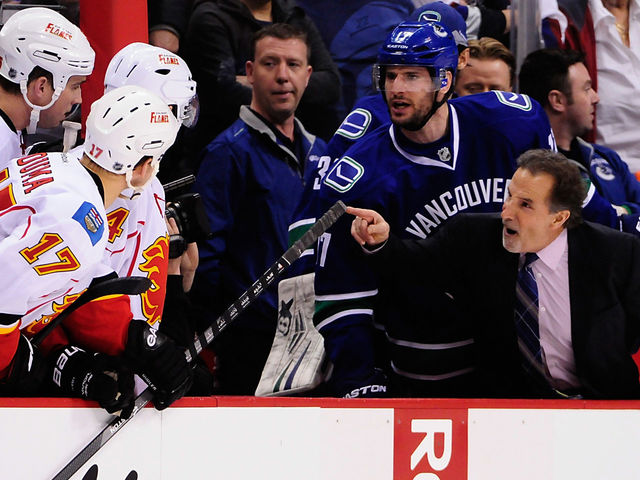 John Tortorella's time as head coach of the Vancouver Canucks was short, but it provided one of the more memorable moments of the 2013-14 season.
Following the first period of a fight-filled contest against the Calgary Flames – which featured a full-out line brawl right off the opening faceoff – the impassioned coach charged the opposition's locker room door, resulting in some pushing, shoving and, mercifully, some measure of restraint.
Tortorella was assessed a 15-day suspension for his actions, and was called out by NHL Senior Executive Vice President of Hockey Operations Colin Campbell for, well, acting horribly as a bench boss.
Mr. Tortorella's actions in attempting to enter the Calgary Flames locker room after the first period were both dangerous and an embarrassment to the League. Coaches in the NHL bear the responsibility of providing leadership, even when emotions run high, and Mr. Tortorella failed in his responsibility to the game.
Fired at season's end, Tortorella remains unemployed, with the following hashtag serving as a shining beacon of hope that he will rise once again:
Comments
✕
Hockey's 5 worst coaching moments
  Got something to say? Leave a comment below!