Are the Minnesota Wild the best team in the West?
Presented by

We live in a world where the Minnesota Wild are dynamite. If you still think of them as a perennial 8-11 seed destined to be golfing in May before drafting a middling talent somewhere in the mid-teens, it's time to rethink that stance.
So the question now is … how big is the step they've taken? The West is thick with good hockey clubs, which makes the climb to king of the hill status a daunting task. Where do they fit?
The Wild are coming off of a season that saw them advance to the second round of playoffs, and they find themselves with a crop of young talent moving ever-closer to harvest.
Jonas Brodin, Charlie Coyle, Jason Zucker, Mikael Granlund, Nino Niederreiter, and Matt Dumba are all under 23 and legit, while the under 25 crowd of Marco Scandella, Jared Spurgeon, and Erik Haula are nothing to sneeze at either. And keep in mind, these players are just growing stronger everyday around names like Parise, Suter, Pominville, Vanek, and Koivu.
Here's what they've done through 10 games, before we assess where they're going.
They've prevented goals better than any team in the NHL so far, giving up 1.80 per night.

They've scored the third most goals per game, averaging 3.4 a night.

They've averaged the second most shots per game (35), allowed the least (22.9), and have yet to be outshot in a single game. This is … impressive.

They're first in overall Fenwick percentage, second in Corsi.

They're first in 5-on-5 scoring, outscoring their opponents at a rate of more than 2-to-1.

They have the league's fourth best penalty kill (89.3%)
Okay, so that's quite the start.
What's really interesting? They've compiled those numbers despite a power play success rate of 6.4 percent, which is better than only the Awfullo Sabres. That's two goals over 31 tries for the Wild, which combined with the short-handed goal they gave up leaves them at plus-one through 65 power play minutes.
While that's downright ugly, it can't stay that bad. They're getting more than their share of shots when up a man, it just isn't going in right now. But it will.
So, to the judgement:
Even a humming power play combined with all their other strengths isn't enough to think they can top the Western Conference, though being involved in the conversation is no small compliment. Their goaltending isn't as great as it has been, and other teams are just too good.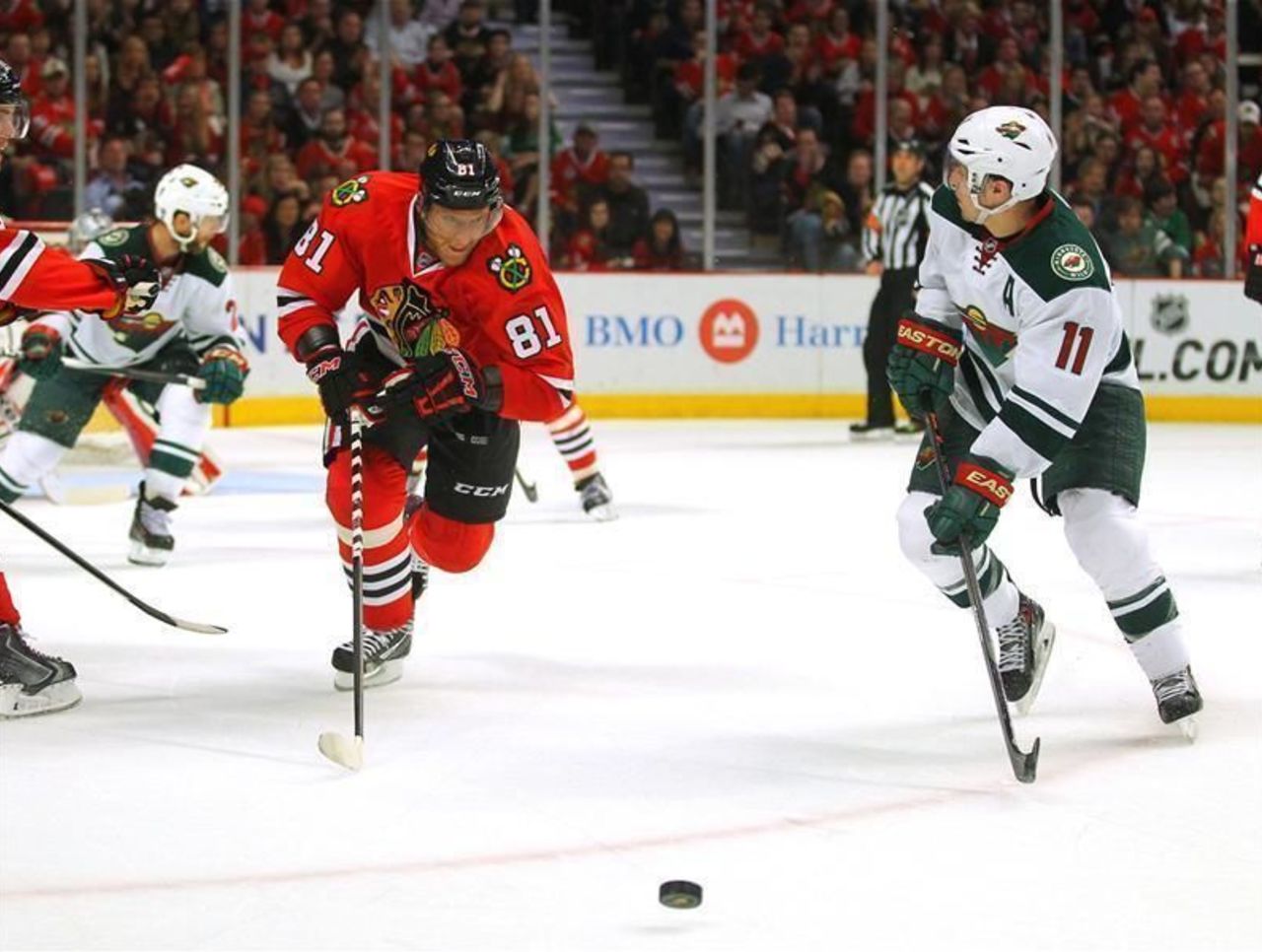 The Chicago Blackhawks look similar to the Wild by most numbers so far, but you'd take their top-end talent, their D-corps, and their experience over the Wild in playoffs, wouldn't you?
The Kings have won two Cups in three years and aren't sporting a markedly different roster. Do we think they've suddenly fallen off because of a slow-ish start?
The Blues might have the NHL's best collection of blue-liners to go with some exceptional two-way forwards and a coach that knows how to shut teams down.
The Ducks depth is scary. The Sharks can still hang with the big boys. Even Dallas, who isn't quite in this conversation, is not a team to take lightly.
Provided they stay healthy, this looks like a team that with a real shot at home ice advantage when the dust settles on the regular season. Most of their early numbers certainly point to at least that, particularly their plus-17 goal differential which trails only Pittsburgh.
But until a couple of those young guns take a Vladimir Tarasenko-esque step (I'm looking at you, Mikael Granlund), they're gonna have to wait before being considered the best in the West. They can hang, but they're not quite there yet.
Comments
✕
Are the Minnesota Wild the best team in the West?
  Got something to say? Leave a comment below!