Fantasy - Fact or Fiction: 3 players to watch using advanced stats
Bob DeChiara / USA TODAY Sports
Presented by

Every Tuesday, we examine 3 players you should watch in your hockey pool using advanced statistics.
Johnny Boychuk, D, New York Islanders
The Islanders defenseman appeared to have spread his wings and taken off on Long Island, breaking out with six points (two goals, four assists) in the first three games with his new team, including five points on the man advantage.
In the five games since, however, Boychuk has been held without a single point despite averaging more than three minutes of ice time on the power play and three shots on goal per game.
Based on his torrid pace to start the season, he remains well on track to shatter the 31-point mark set last season, but the brakes should be tapped on his meteoric rise for a few reasons. 
First; the return of Lubomir Visnovsky is expected to cut into Boychuk's power-play time, limiting his opportunities to unleash his laser beam of a shot with fewer shot blockers on the ice. 
Secondly; as a result, his 10.2 shooting percentage likely won't hold up, regressing toward his career mark of 3.2. 
Third; Boychuk's defensive skills may be called upon more and more as the season progresses, pushing his current offensive zone start percentage of 60.31 closer to his career average of 45.5 (according to War On Ice).
Jakub Voracek, F, Philadelphia Flyers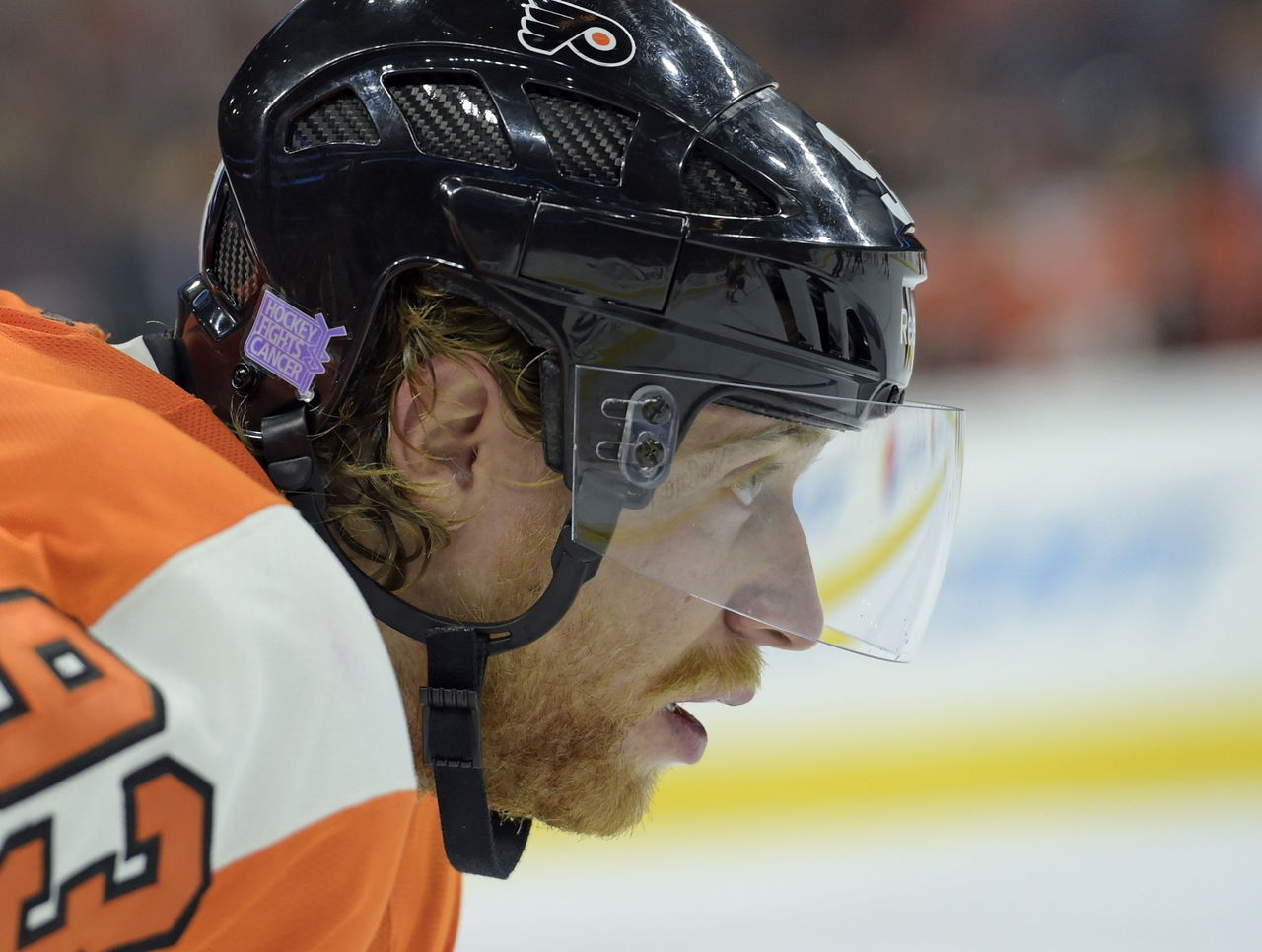 Through eight games, the Flyers winger has scored two goals and added nine assists, putting him in a tie with five others for third overall in NHL scoring with 11 points. 
Voracek set career highs last season in goals (23), assists (39) and shots on goal (235), and while he may not remain on his current pace of 1.38 points per game, there's every reason to believe he's in line to set a new standard for himself once again.
If we track things back to the shortened 2013 regular season, we see Voracek recorded 22 goals, 24 assists and 129 shots in 48 games. Prorated over a full 82-game season, he was on pace for 38 goals, 41 assists and 220 shots. 
It should be noted his shooting percentage was greatly inflated that year, sitting at 17.1 in 2013 as compared to 9.8 last season and a career average of 10.2.
Based on the latter, Voracek will be good for at least 25 goals if he keeps up his current shot rate of 3.13 per game. If star center Claude Giroux gets going and builds on his two goals in eight games, the assists should also continue to pile up.
Voracek is also rolling with a 51.2 Corsi For percentage at even strength while starting 54.4 percent of his starts in the offensive zone and averaging a career-high 18:40 of ice time.
Add it all up, and he remains primed for a big season as one of the best forwards in the game few people are talking about.
Darcy Kuemper, G, Minnesota Wild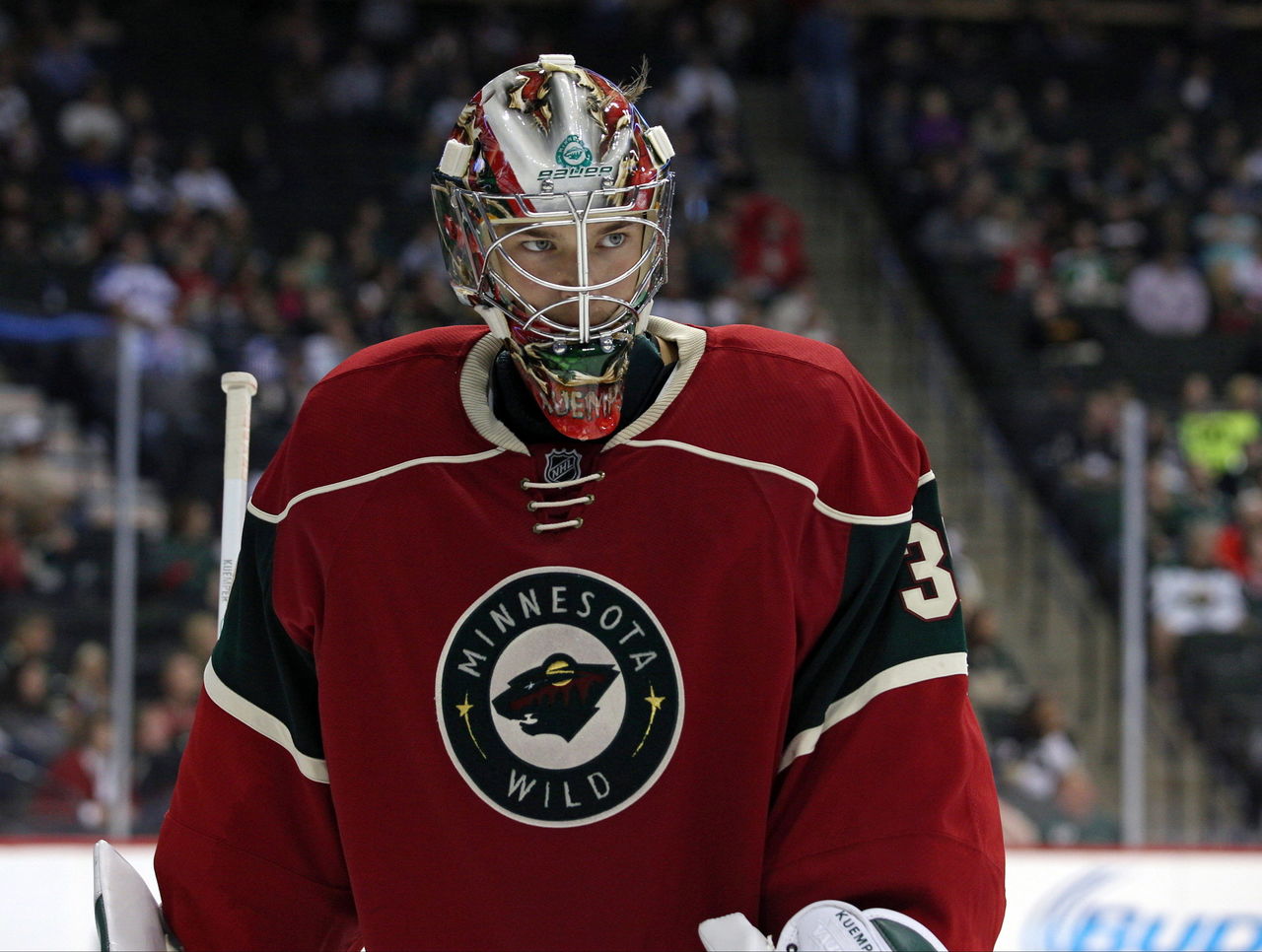 Let's be honest here. One didn't need the benefit of advanced stats to recognize Kuemper wouldn't maintain a .966 save percentage and three shutouts for every five starts. 
Heading into Monday's game against the New York Rangers, the Wild were on top of the league with an even-strength PDO of 107.1, buoyed by a save percentage of .961 and 11.3 shooting percentage (according to Puckalytics). Both were set to drop at some point, reverting back to a mean PDO of 100.
To wit, Kuemper and the Wild allowed five even strength goals on 20 shots in Monday's loss to the New York Rangers. That incredibly poor performance notwithstanding, Kuemper's numbers may not be in for a colossal drop. 
Since entering the league in 2012 (and in his 32 appearances prior to this season), Kuemper ranks 14th among all goalies with at least 1,000 minutes in the crease with an even-strength save percentage of .931. A small sample size to be sure, but nothing to sneeze at in the ultra-competitive Western Conference.
Kuemper's not going to stick as the top-rated goalie in fantasy hockey, but he could end up being this season's version of  Semyon Varlamov if given the opportunity to stick as the main man in Minnesota's net for the majority of the season. 
As a point of comparison, the upstart Avalanche finished last season with an even-strength PDO of 101.8, with a save percentage of .931. Varlamov's overall save percentage of .927 earned him serious Vezina Trophy consideration; Kuemper sits at .934 even after the meltdown in New York on Monday.
Based on his track record, as limited as it is, a story similar to Varlamov's could be written by Kuemper in the Central Division this season.
Comments
✕
Fantasy - Fact or Fiction: 3 players to watch using advanced stats
  Got something to say? Leave a comment below!