Sobotka signed in KHL because 'there was no other way out'; Blues happy to fill hole with Ott
Dennis Wierzbicki / US Presswire
Vladimir Sobotka recently made the decision to sign a three-year, $12-million contract with Omsk of the KHL instead of accepting a reported one-year, $2.7-million dollar deal to remain with the St. Louis Blues.
In an interview with iDNES.ca in his native Czech Republic, Sobotka reveals he felt there was quite simply no other choice to be made.
"I'd rather stay in the NHL, but there was no other way out," he said. "We could not agree on a contract. [The Blues] thought that I would wait for arbitration, I did not, unfortunately ... St. Louis had not been able to make such an offer that both sides happy. "
Sobotka added the decision to make the jump to the KHL was based on wanting "to prove that I am more" and "go to a team where [they] will respect me." 
The deal with Omsk does allow Sobotka to opt out after each season, meaning St. Louis' version of Rodney Dangerfield can return for the 2015-16 NHL season if he so chooses.
For now, Blues head coach Ken Hitchcock told NHL.com the team is more than happy to have Steve Ott - recently signed to a two-year contract - to fill the hole left by Sobotka:
Losing Soby [Sobotka], he's a good player, he played in every situation. When we had to move him up the lineup because of injuries he held his own. But I think the coaching staff here is really grateful that Doug [Armstrong] kept a relationship with Steve Ott because Ott was arguably our best forward in the playoff series against Chicago. He was really effective. He played left wing, took faceoffs at center, killed penalties, played net-front on the power play. He played every situation.

They're different players, but what we lose in Soby, the speed and patience with the puck, we balance that with the way we play and the way Ott fits ... The nice thing about both Soby and Ott is they can play anywhere in your lineup -- left wing, center, right wing, third line, first line, up and down the lineup. I think it balances out. What we're really grateful for is Doug kept the lines of communication open with Steve and his camp.
Proponents of advanced stats may disagree with Hitchcock's assessment of Ott's performance; in six games against the Blackhawks (a small sample size, of course), Ott posted a 47.4 Corsi For rating at even strength, as compare to Sobotka's team-leading 58.2. 
Here's a look at the player usage chart from that series via Extra Skater: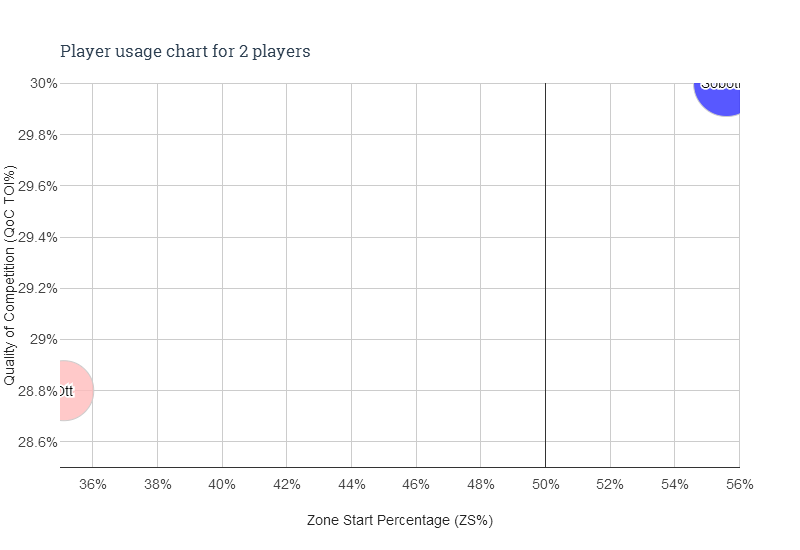 But hey, that's probably where the whole respect thing comes in, right?