3 players in line for big contract extensions by 2016
Eric Bolte / USA TODAY Sports
The signing of Chicago Blackhawks forwards Jonathan Toews and Patrick Kane to matching eight-year, $84-million contract extensions acted a precursor of sorts, setting the table for similar - if not bigger - deals likely to be signed over the course of the next several years. 
(Or at least until the current CBA expires after the 2021-22 season, at which point the players will be, you know, locked out again.)
While there are some fairly big names that could hit it big next summer, the Kane/Toews-type money should really start flowing in 2016, when these three players will be looking for new contracts.
Steven Stamkos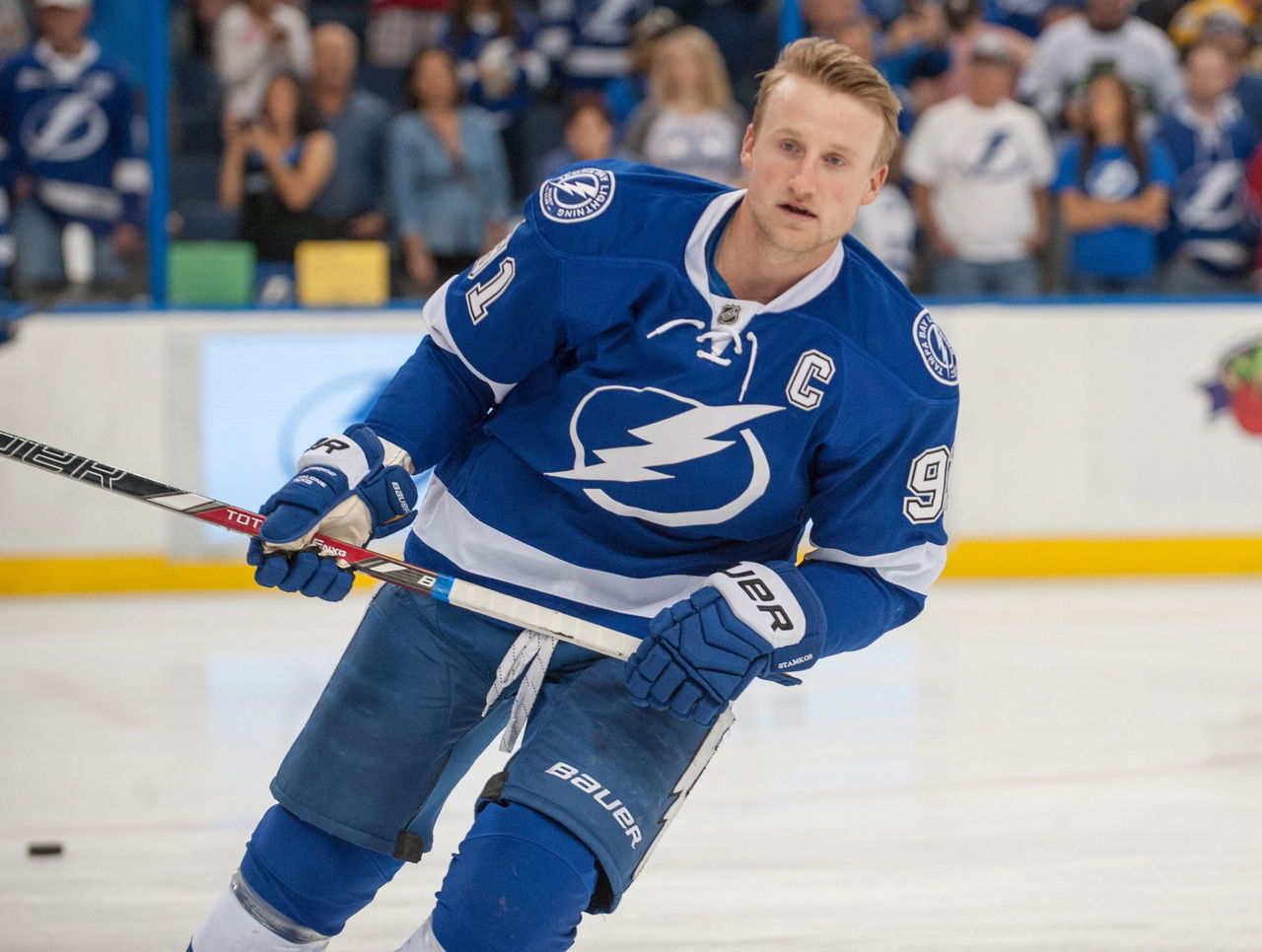 Stamkos stands out as the game's best player 25-and-under, and is on track to become the one of the NHL's very best. As such, he's also set to become the NHL's highest paid player when his contract expires in 2016, surpassing both Blackhawks' players salaries of $13.8-million that season.
Through 410 career games, Stamkos recorded 233 goals and 193 assists, good for a 1.04 point per game average; his goal-scoring abilities earned him two Maurice Richard trophies, and he hit the 60-goal mark in just his fourth season in the League.
The Lightning are one of the NHL's fastest rising teams, and could contend as early as 2014-15. If they're smart, they'll do everything in their power to ensure Stamkos remains in Tampa Bay long term.
Anze Kopitar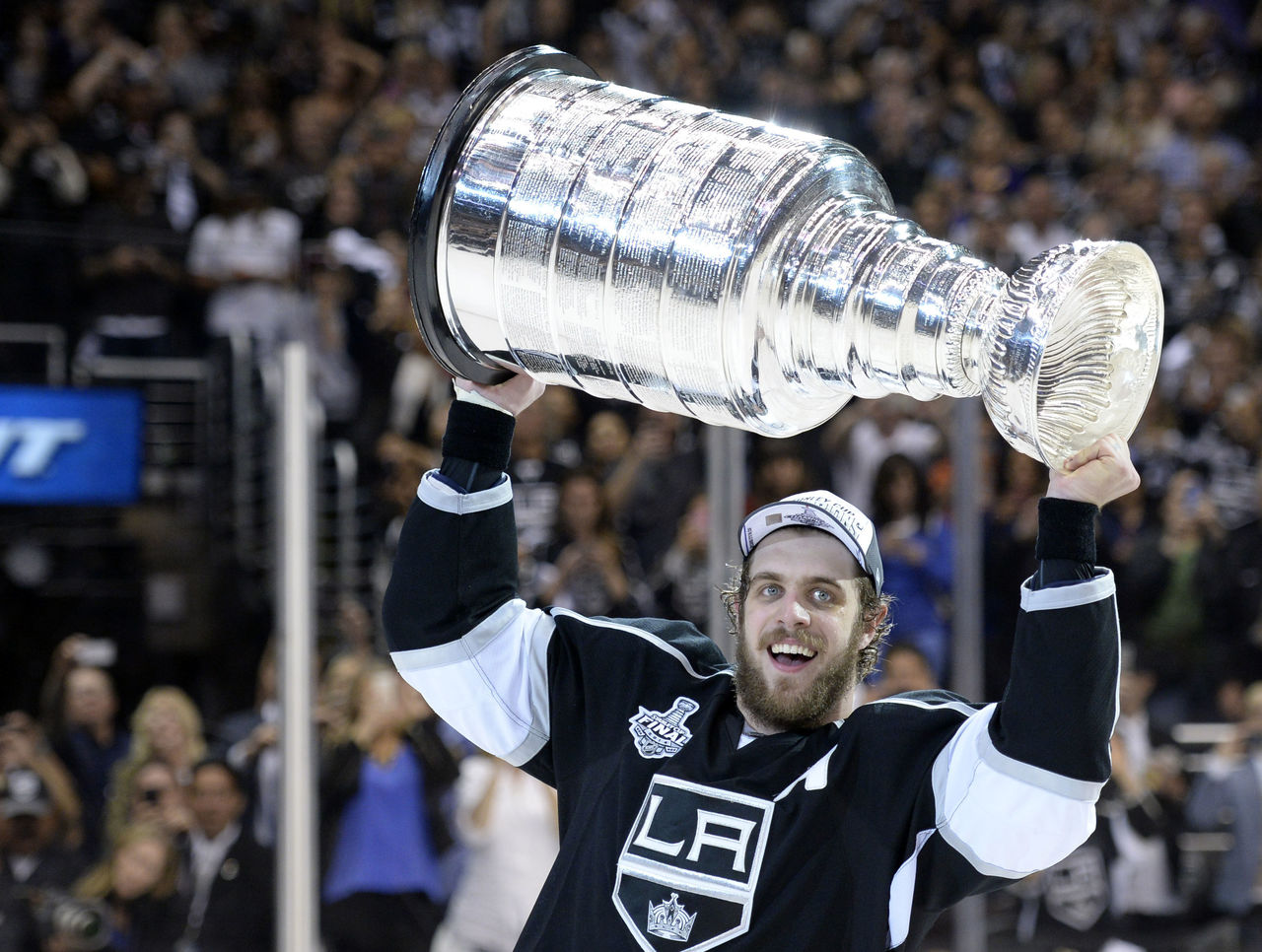 This Los Angeles Kings center finally received due recognition as one of the League's best two-way forwards this past season, finishing second in the Selke Trophy voting while putting his complete game on full display during the team's run to a Stanley Cup championship.
Toews serves as a great point of comparison for Kopitar; the latter's 546 points in 604 career games put him on par with Toews' 0.9 point per game average, and, as evidenced by the following chart via Extra Skater, Kopitar started more shifts in the defensive zone while posting better possession numbers - albeit against slightly easier competition - than Toews during the regular season.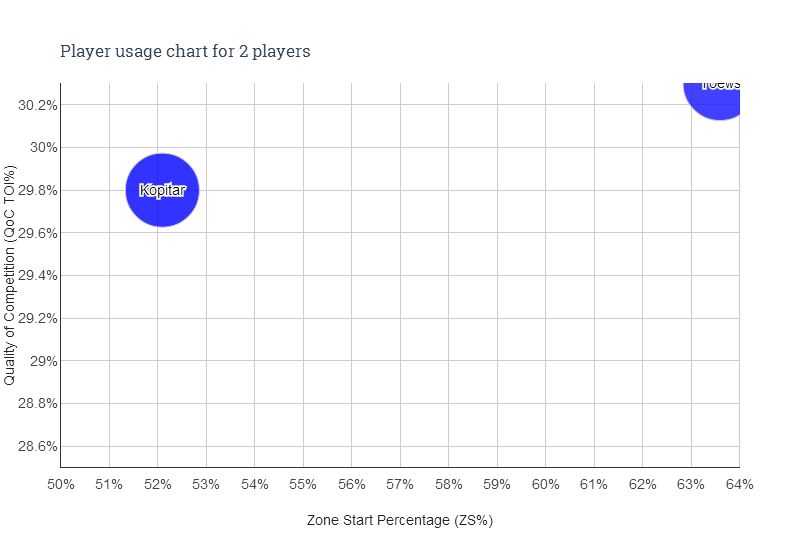 In short, Kopitar is as complete a player as there is these days, and will be compensated accordingly.
Eric Staal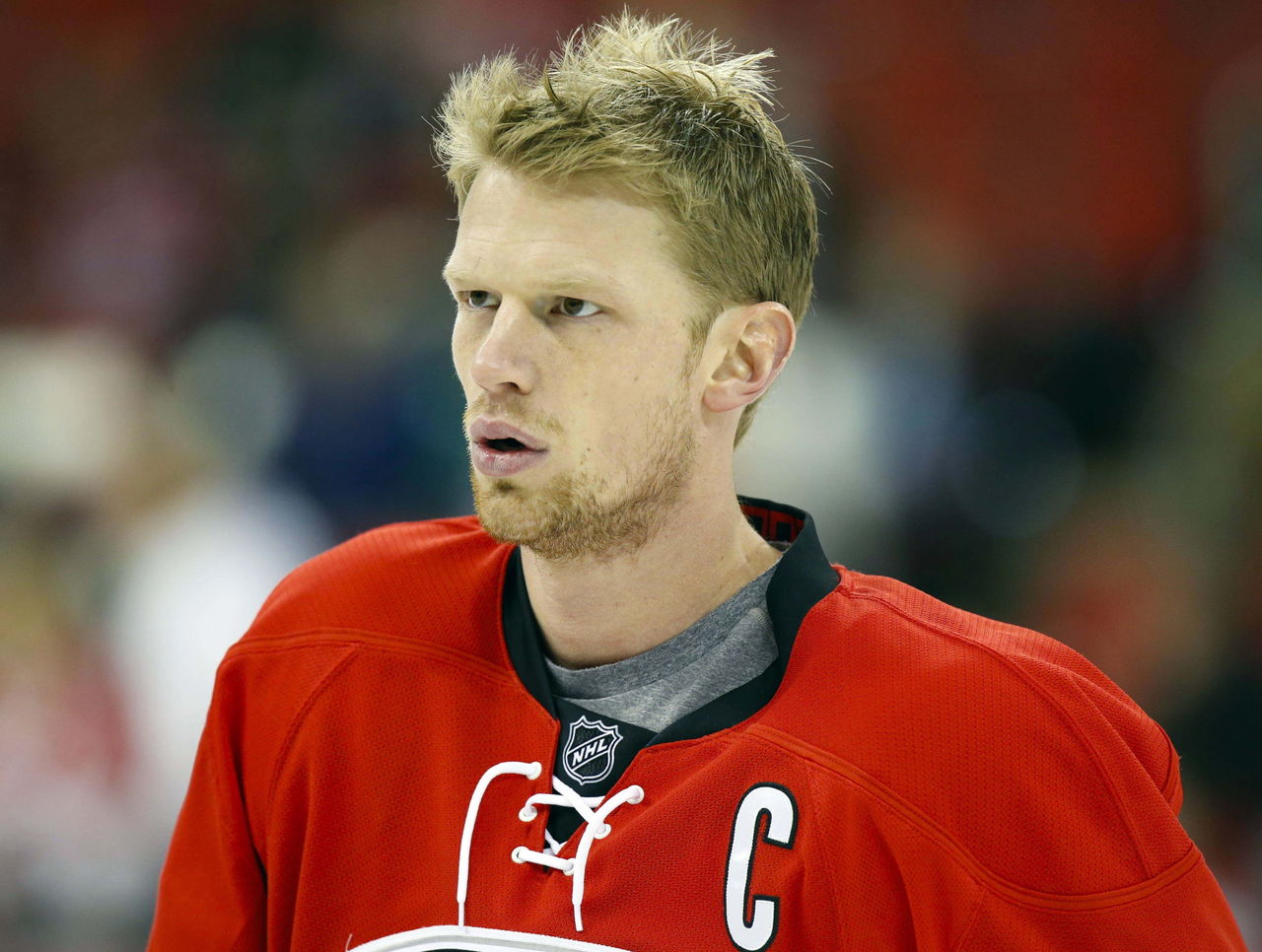 Once seen as a bona fide franchise player - with a 100-point season and Stanley Cup victory in just his second year in the NHL - the current $8.25-million per year man's production has fallen off in recent years, with questions in regards to his future with the Carolina Hurricanes having been raised by some.
Staal will be 32 when his contract expires, meaning he may be in line for a pay cut as he approaches the end of his career. It should be remembered, however, that Brad Richards was 31 when he signed a big ticket deal with the New York Rangers back in 2011, so literally anything is possible.
The next two seasons will be pivotal for the 'Canes captain; if he can return to his 0.89 per game point average, he could command even bigger money than he's making now - in Carolina or elsewhere, if he is indeed dealt before his contract expires.
Comments
✕
3 players in line for big contract extensions by 2016
  Got something to say? Leave a comment below!