Down a touchdown at Rexall Place in the Battle of Alberta (if you can still call it that), frustration spilled over to the Edmonton Oilers' bench. Taylor Hall thought a squirt of water would help douse the Flames, but it only infuriated head coach Dallas Eakins.   
The steaming forward slammed a bottle off the ground during a TV timeout, which, of course, exploded to unintentionally soak Eakins' suit. The embattled rookie bench boss then took the opportunity to berate one of the few players who's still playing for him.
In addition to the verbal lashing, Eakins planted Hall (who played over 27 minutes in their loss to Buffalo on Thursday) to the bench after the incident. 
Let's hope Eakins, who handled the moment about as well as he has his first opportunity to coach in the NHL, is remembered by this: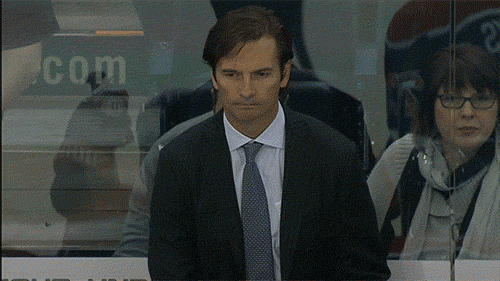 [Courtesy CBC Sports]