The NHL's best penalty-killing forwards this season
While goals are at an ever greater premium in the National Hockey League, power-play units across the NHL have managed to generate significantly more shots this season than they did during the 2012-13 campaign. 
Whether it's because those power-play units had a full training camp to install their systems before the 2013-14 campaign, or because coaches used superior players short-handed during a lockout abbreviated season a year ago: the trend is pronounced. It also makes what several forwards across the league are doing short-handed that much more impressive.
We'll break down five of the league's best penalty-killers today, based on the following criteria:
Heavy Lifting Matters 
No NHL forward has done better to suppress shots against short-handed this season that Montreal Canadiens forward Max Pacioretty. With Pacioretty on the ice at 4-on-5, opposing power-plays have managed only .65 shots per two minutes, far and away the best rate in the league. While that's a credit to Pacioretty's ability to win puck battles and skate the puck up ice, there's some critical context that needs to be accounted for.
Despite his uncanny ability to suppress shots, Pacioretty doesn't play nearly as many minutes short-handed as his teammates Travis Moen and Tomas Plekanec do. In fact, Pacioretty is sixth among Canadiens forwards in short-handed ice-time per game, meaning he's a third unit penalty-killer. 
Pacioretty has also only started 33 4-on-5 shifts in his own end of the rink, a paltry number in comparison with the heavy lifting Plekanec (143 4-on-5 defensive zone starts)  and Moen (101 4-on-5 defensive zone starts) have handled this season.
For the purposes of our list, it's critical for the "best penalty killing forwards" to log big minutes short-handed and be tasked with successfully clearing the puck following defensive zone face-offs.
Results Matter
Logging major minutes short-handed for permissive penalty-killing teams like the Buffalo Sabres, Toronto Maple Leafs and Phoenix Coyotes will not be weighted as heavily as logging major minutes short-handed for suffocating penalty-killing teams like the Vancouver Canucks, Philadelphia Flyers and St. Louis Blues.
Luck Matters
Consider the Pittsburgh Penguins penalty-kill at the midpoint of the regular season. The Penguins are second in the NHL is kill percentage and only narrowly trail the Vancouver Canucks in their efficacy in that area. That might make it seem like Penguins penalty-killers are dominating opposing power-play units, but really they've just been extraordinarily fortunate.
In fact the Penguins are permitting shots against at a well below average clip so far this season. Opposing power-plays average 1.8 shots per two minutes of 5-on-4 play, a figure which leaves Pittsburgh in the bottom-10 of all NHL teams. 
So what's been the key to Pittsburgh's penalty-killing success? Unsustainable goaltending, or more precisely: luck. The Penguins have the best 4-on-5 save-percentage in the league this season as Jeff Zatkoff and Marc-Andre Fleury have combined to save .933 percent of all shots faced when down a man. Since the 2007-08 season only one team has sustained a short-handed save-percentage that high over the course of an entire season...
While Marc-Andre Fleury is the sixth best goaltender by 4-on-5 save percentage since the 2007-08 season (with more than 1000 minutes played), it seems unlikely that the Penguins will continue to receive goaltending of this caliber over the balance of the season in 4-on-5 situations. And when the bounces start to go against them, Pittsburgh's club won't have an ability to limit opponent's power-play shots to fall back on...
With that lengthy preamble completed, let's get to our five best penalty-killing forwards this season...
Honorable Mention:
Not everyone can make this exclusive list, and I mostly selected centerman, so this is a good way to give dynamite penalty-killers like Drew Miller, Matt Read, Patrice Bergeron, Vladimir Sobotka, Jarret Stoll, and Adam Hall their due. Those guys don't just kill penalties, they murder them.
#5: David Backes
Rough and tumble St. Louis Blues center David Backes is second among St. Louis forwards in short-handed ice-time per game this season and he's the third best Blues forward at suppressing shots against 4-on-5. But make no mistake: he's the guy doing the heavy lifting on defensive zone face-offs.
With Backes - a 52.1 percent face-off winner this season - on the ice in 4-on-5 situations this season, the Blues have won 58.6 percent of their defensive zone draws. That's a number that is distinct from Backes' personal short-handed face-off winning percentage this season because he shares draws with Alex Steen (a lefty) at 4-on-5. 
But Backes' bull-rush when he's not in the circle results in a lot of "winger wins," and is a big part of why St. Louis wins short-handed draws at a preposterous rate with their captain on the ice. 
While the Blues rely on Backes and Steen heavily to start in defensive zone short-handed, their unit rarely spends much time there. Watching Backes cover ground in the neutral zone or close on shooters at the blue-line short-handed is pretty remarkable - he's like an elite middle linebacker in that he covers so much more ground than you think should be possible for a man his size. 
The size and speed of the Blues captain also creates counter-attacking opportunities, and Backes draws penalties short-handed at a very high rate. Drawing a penalty at 5-on-4, of course, is a rather efficient method of executing an opponent's power-play.
Basically Backes' play is a major reason the Blues are seventh in penalty kill percentage this season and the third best team at preventing shots against in 4-on-5 situations..
#4: Brian Boyle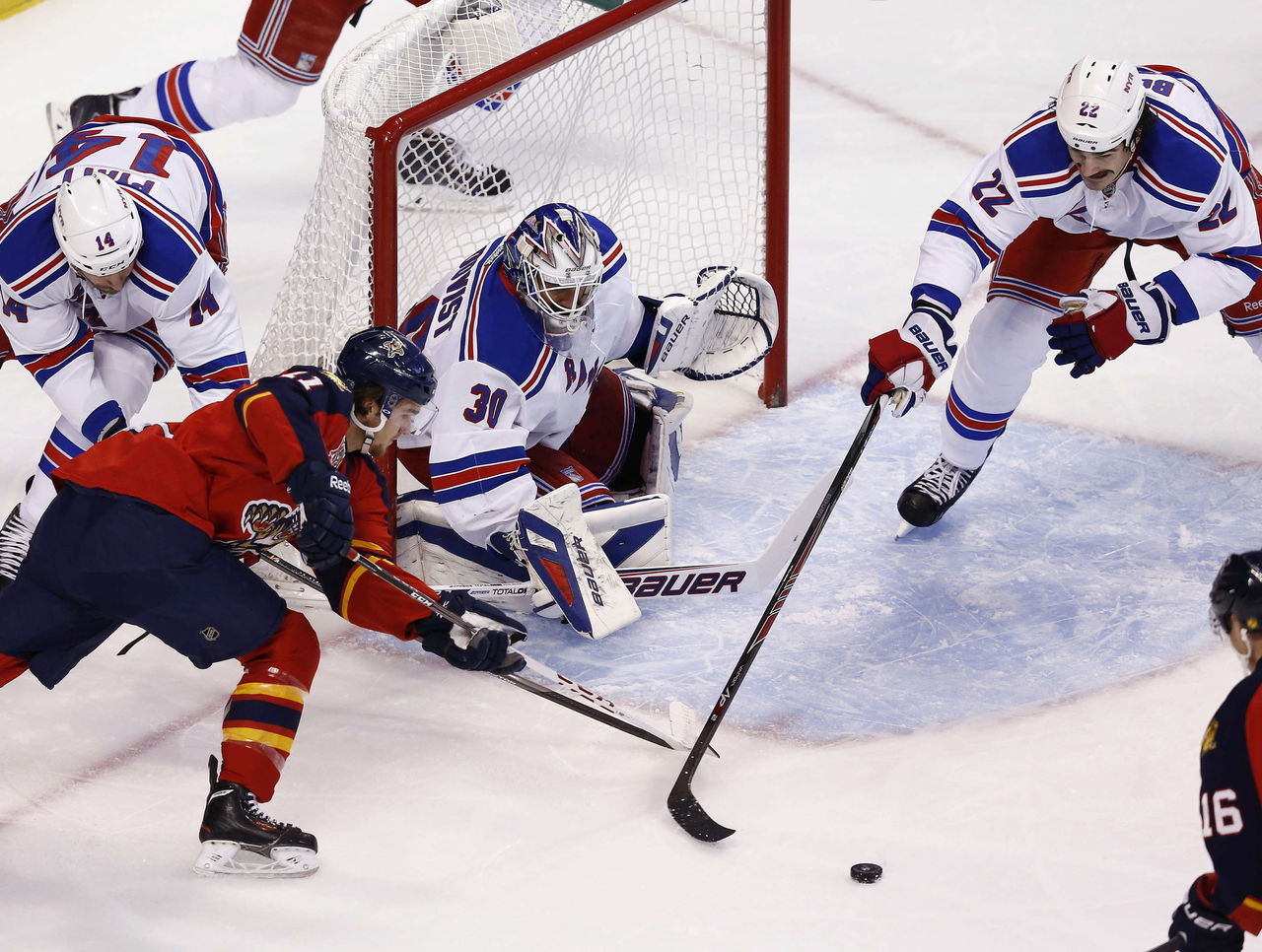 Brian "Malhotra-lite" Boyle is having a tremendous season on the defensive side of the puck in New York, and has been extraordinarily effective short-handed. Boyle leads all Rangers forwards in short-handed ice-time this season, and has started 111 times in the defensive end in 4-on-5 situations this (more than 50 times more often than the next closest Rangers forward). 
Along with Carl Hagelin, Boyle plays on the Rangers' first penalty-kill unit which has been enormously effective at preventing shots. Boyle's skyscraper frame, extended reach and quality instincts make him uniquely effective at breaking up cross-seam passes short-handed. 
Here's an example from Monday night's game between the Blue Jackets and Rangers. Check out what Jack Johnson is looking at while trying to make a tough pass through Boyle as time winds down with Columbus on a 4-on-3 power-play: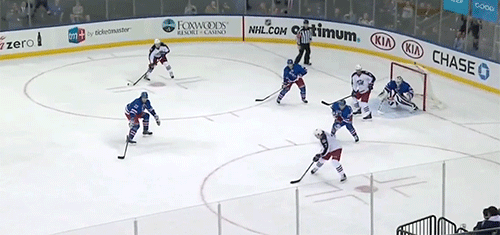 [Courtesy MSG]
Good luck with that!
In large part thanks to Boyle's efforts and performance, the Rangers are the sixth best penalty-killing team in the league by kill percentage this season, and are handily in the top-ten in short-handed shot prevention.
3. Frans Nielsen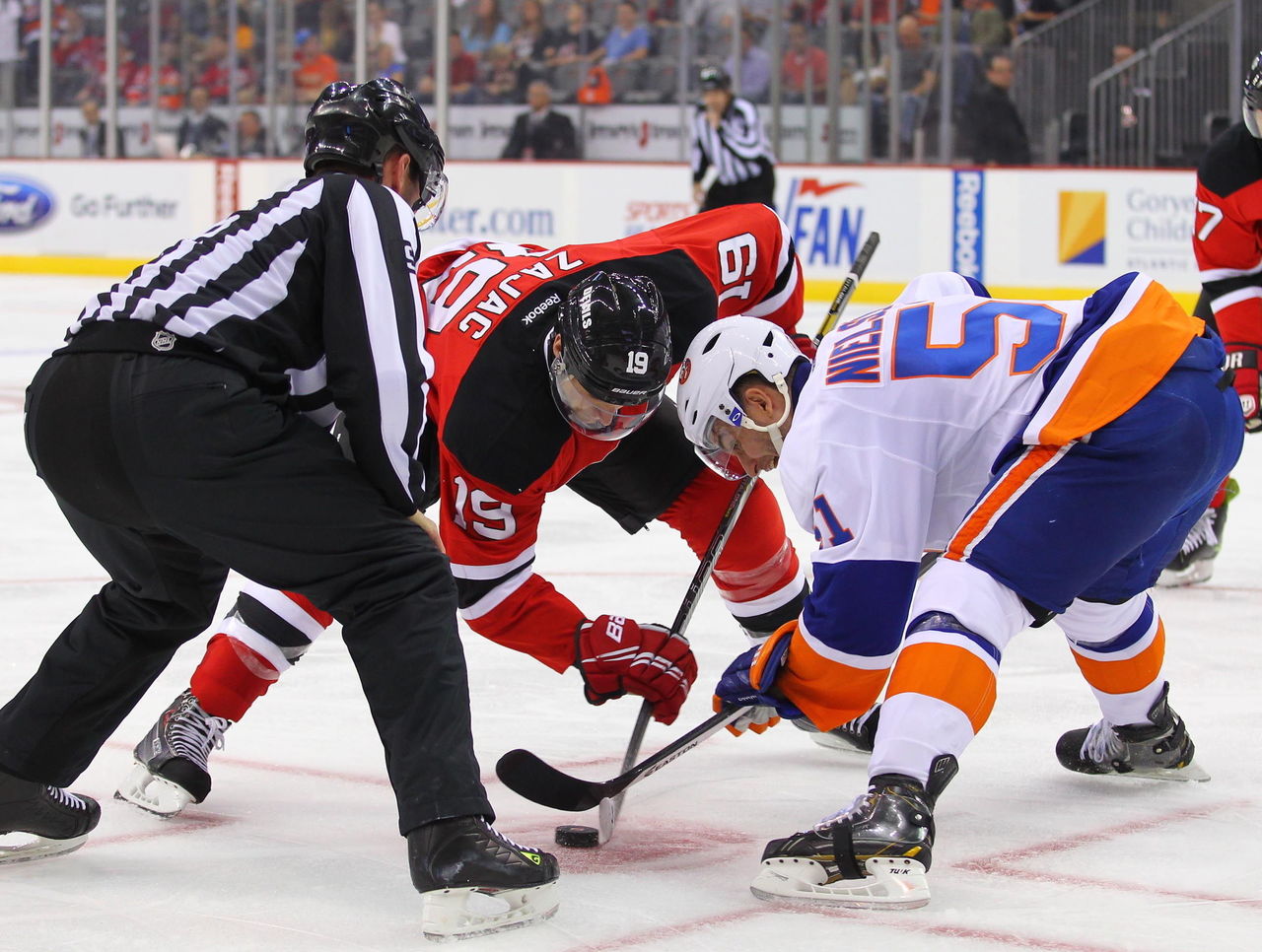 New York Islanders center Frans Nielsen was once under-rated. Ironically now that he's productive offensively it has become more widely understood that he's a phenomenal two-way force. Funny how that works.
Among heavily used penalty-killing forwards this season (i.e. forwards who play more than two-minutes short-handed per game) only Nielsen permits shots against at a rate lower than 30 shots against per sixty minutes. His ability to suppress shots would be enormously helpful on most teams, however, the Islanders are the single worst penalty-killing team in the league. 
But don't blame it on Nielsen, whose contributions rate with the best penalty-killing forwards in the league. Point the finger, instead, at Islanders goaltenders who have stopped fewer than 80 percent of the shots they've faced down a man this season (the lowest rate in the league by almost 3 percent). With Nielsen on the ice, for example, Islanders goaltenders are stopping fewer than 70 percent of shots faced. 
Employing well below replacement level goaltenders is one way - probably the best way - to waste a dominant penalty-killer...
Ryan Kesler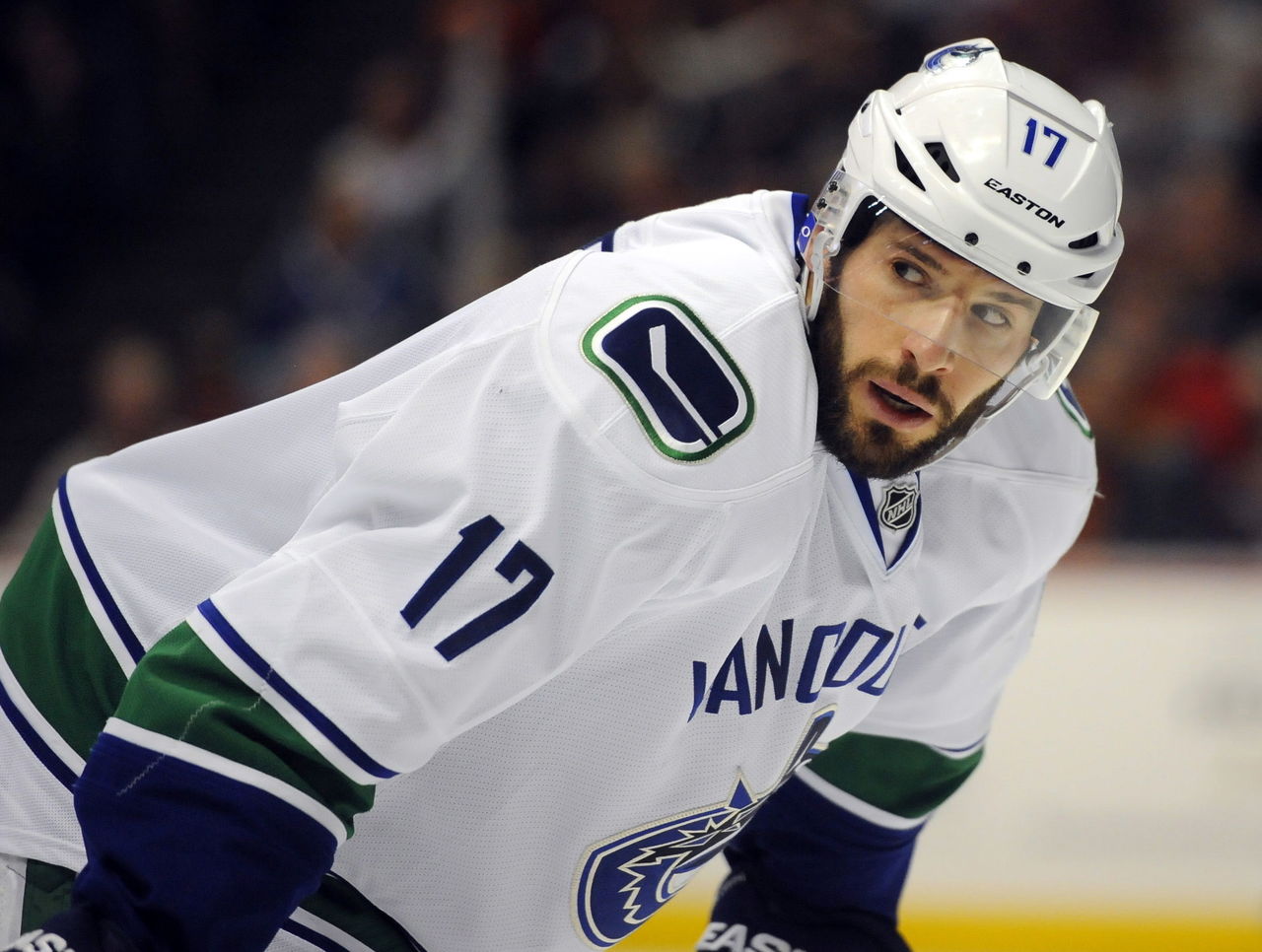 The Vancouver Canucks are the best penalty-killing team in the league by kill percentage and while they've benefited from unsustainable goaltending when short-handed, they also allow 4-on-5 shots against at the second lowest rate in the league. 
Though Ryan Kesler shares the majority of the "starting in the defensive zone while down a man" duties with teammate Brad Richardson (they often start on the ice in the defensive zone together, with one of them quick changing after a clear), he plays a few additional short-handed seconds per game and is significantly better at preventing shots against. In fact only Pacioretty prevents shots against at a better rate among all NHL forwards (who play more than 1:20 short-handed per game), and considering that Kesler's short-handed usage is heavier, his mark is probably more impressive.
The league leading Vancouver penalty-kill is very conservative through the neutral zone (they rarely forecheck short-handed, usually applying pressure only when the goaltender is handling the puck). The team looks to disrupt entries, so they use a 1-3 formation in the neutral zone and Kesler is most commonly the low forward.
Kesler essentially is tasked with puck retrieval on dump ins, and pressuring puck carriers as they cross the blue-line. He's ludicrously good at both.
Here's Kesler busting up a Chicago Blackhawks uncontrolled entry. He simply puts himself between Patrick Kane and the puck, gets position along the wall, draws Kane and Jonathan Toews, and then kicks the puck to Chris Tanev for the clear: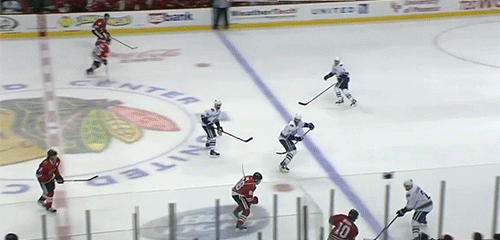 [Courtesy WGN]
Here's another .gif of Kesler using his speed to pressure Erik Karlsson at the blue-line and clear the puck: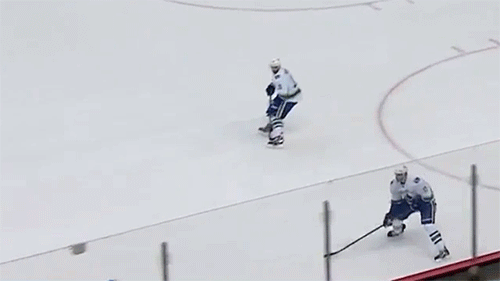 [Courtesy Sportsnet]
Kesler is the best penalty-killer on the best penalty-killing team in the league, and no one tasked with as significant a burden 4-on-5 is as good at preventing shots. He'd be the clear cut number one on this list except that...
#1: Sean Couturier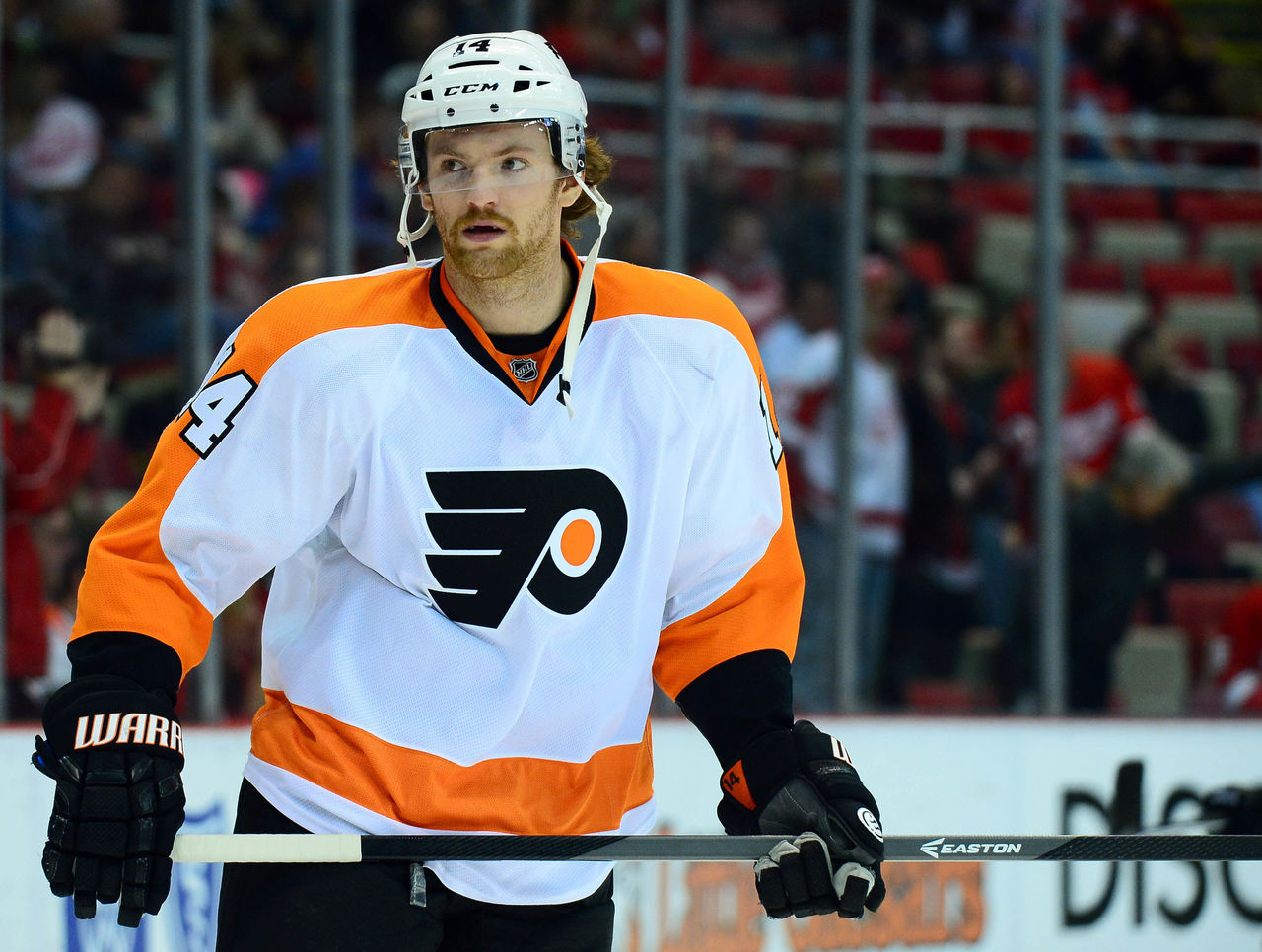 Philadelphia Flyers forward Sean Couturier is a two-way force of nature, and easily the best penalty-killing forward in the NHL this season. 
Only Toronto Maple Leafs center Jay McClemment has played as many short-handed minutes among NHL forwards during the 2013-14 campaign, and Toronto allows 4-on-5 shots against at almost twice the rate with McClemment on the ice (seriously).
Short-handed, Couturier does pretty much everything well including playing with the puck and counter-attacking. The Flyers not only permit 4-on-5 shots against at the lowest rate of any team in the league, but they also generate nearly two shots for more than the next closest team (rated per sixty minutes). The Flyers control 23.1 percent of total shots at 4-on-5, with the next closest team more than 5 percent behind. Coutourier also is also drawing nearly a penalty for every thirty minutes of short-handed ice-time he plays...
Here's a good example of what Couturier can do short-handed. Here Couturier (#14) cheats a bit, leaving his lane to puck watch a bit. But Couturier can cheat a bit because he's big enough and fast enough to get back, and has the defensive instincts to compensate for the concessional gamble. Here he reads the play perfectly and tips a pass attempt to the point past Coyotes defenseman Keith Yandle: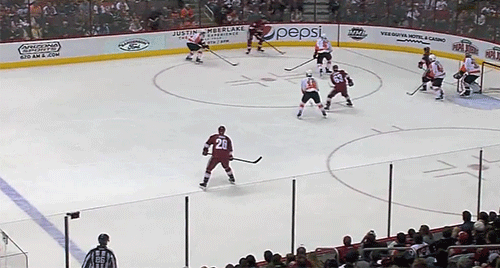 [Courtesy Fox Sports]
Having disrupted the Coyotes set up, Couturier out-hustles Yandle: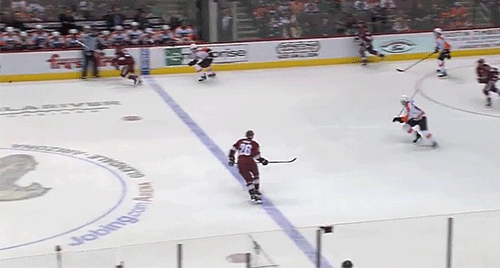 [Courtesy Fox Sports]
Finally Couturier stands back up, gets to the net and takes a scoring chances (he misses wide - but still!):
[Courtesy Fox Sports]
Sean Couturier: the NHL's best penalty killer so far this season, and by a wide margin.
Stats in this piece compiled from invaluable resources like behindthenet.ca, extraskater.com and nhl.com.
Comments
✕
The NHL's best penalty-killing forwards this season
  Got something to say? Leave a comment below!