Want to be a good NHL teammate? Follow these unwritten rules
Julian Catalfo / theScore
The ice conditions were poor at the end of a rehab skate last season when Washington Capitals forward Tom Wilson unleashed a shot from the hash marks. The puck climbed and climbed before meeting the worst possible target: a goalie's mask.
"Hit him right between the eyes," Wilson, an 11-year NHL veteran, recalled.
Wilson immediately knew he'd unintentionally broken one of hockey's unwritten rules: Never hit your own goalie in the head with a puck.
Luckily, the victim, Capitals third-stringer Hunter Shepard, wasn't injured. The minor-league goalie accepted Wilson's apology and peace offering - a bottle of wine. "He's a beauty," Wilson said of Shepard, a hint of relief in his voice.
Calgary Flames forward Dillon Dube has been in Wilson's skates. The puck comes off your stick in a funky way every once in a while. Stuff happens; you apologize and move on.
But do not, under any circumstances, make a habit of it.
"Unwritten rule: Don't hit the goalie in the head," Dube said.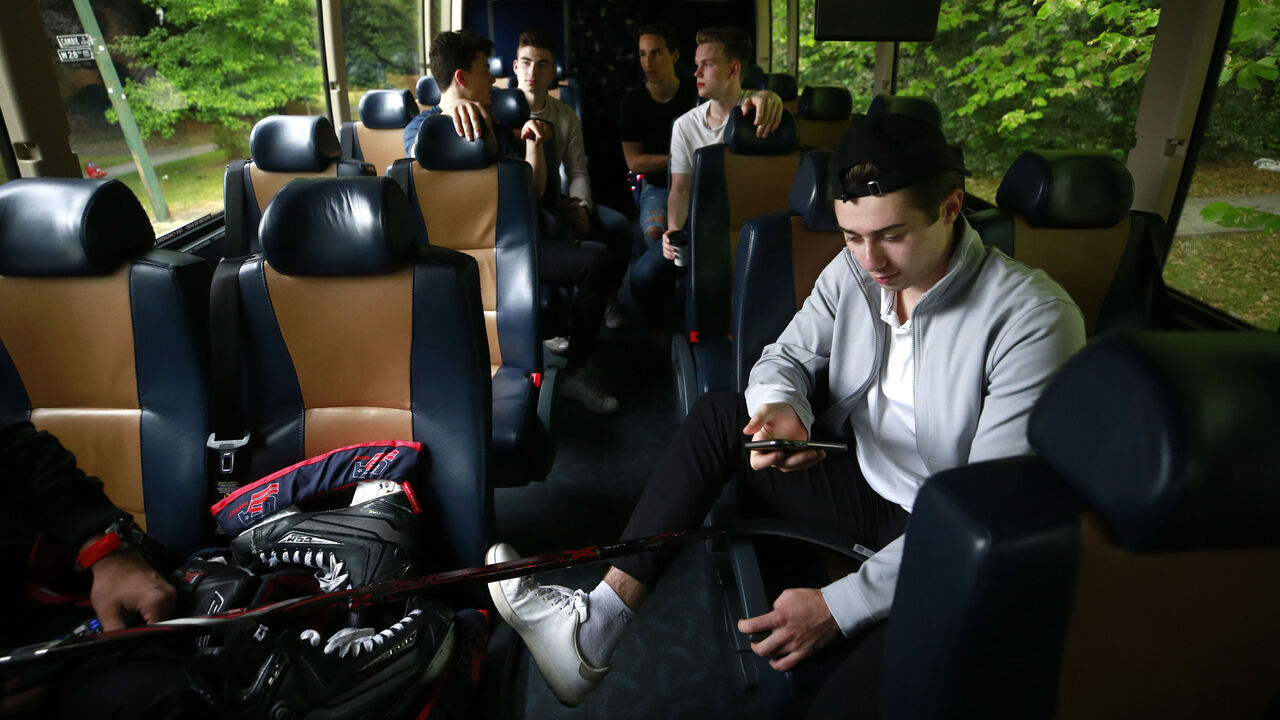 NHL teammates aren't typical co-workers. They spend an inordinate amount of time together in groups big and small. They inhabit the same ice surfaces, dressing rooms, buses, and planes. Together, they get dressed and undressed, work out, study film, tell stories, and obsess over fantasy football.
These interactions are governed by a set of rules, but they're not emailed to every player ahead of training camp or posted in a hallway at the team facility. They're unwritten and unofficial, and team culture defines how strictly they're enforced, but they're vital to fostering a respectful team environment. Often, they boil down to older players teaching younger players how to be good teammates.
"Don't be late," Columbus Blue Jackets forward Johnny Gaudreau said of the most basic unwritten rule. Another no-brainer shared by many players interviewed for this story: Never, ever sleep with a teammate's partner. "No cliques in the dressing room," retired defenseman Shane O'Brien said of a third obvious rule.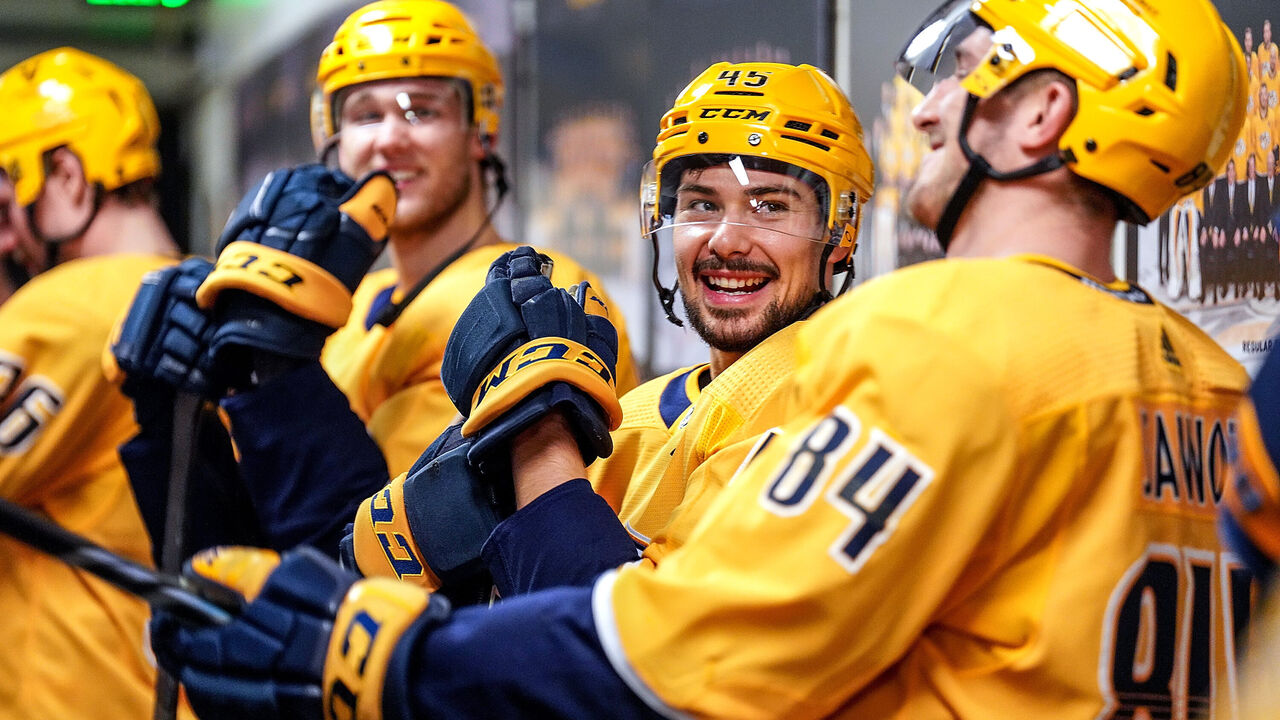 Other rules are very specific to the NHL's subculture and life on the road, as Jack Hughes can attest.
Early in his rookie season, Hughes would hustle off the New Jersey Devils' team bus and be relaxing in his hotel room within minutes. Hughes said he didn't think twice about his pace - after all, rookies sit at the front of the bus - until a wiser teammate noticed and "gave it to me."
"It's an unwritten rule to - if it's late on a road trip - let the vets go up the elevator first," San Jose Sharks defenseman Mario Ferraro confirmed. Late, in this context, might mean 2 or 3 a.m., and 40 people might be waiting by the elevator bank, all of them bleary-eyed after a long day and a cross-country flight.
"The big dogs go first," former goalie Devan Dubnyk said matter of factly.
Dubnyk, who retired in 2022 after 12 NHL seasons split between six teams, was one of the oldest players on the 2020-21 Colorado Avalanche, but he wasn't the starter, which created an interesting dynamic. Teammates were naturally deferential to Dubnyk. However, he would always insist that the top vets - Nathan MacKinnon, Mikko Rantanen, Gabriel Landeskog - skip the elevator line instead. "There's a pecking order. They're the stars. They need their sleep," Dubnyk said.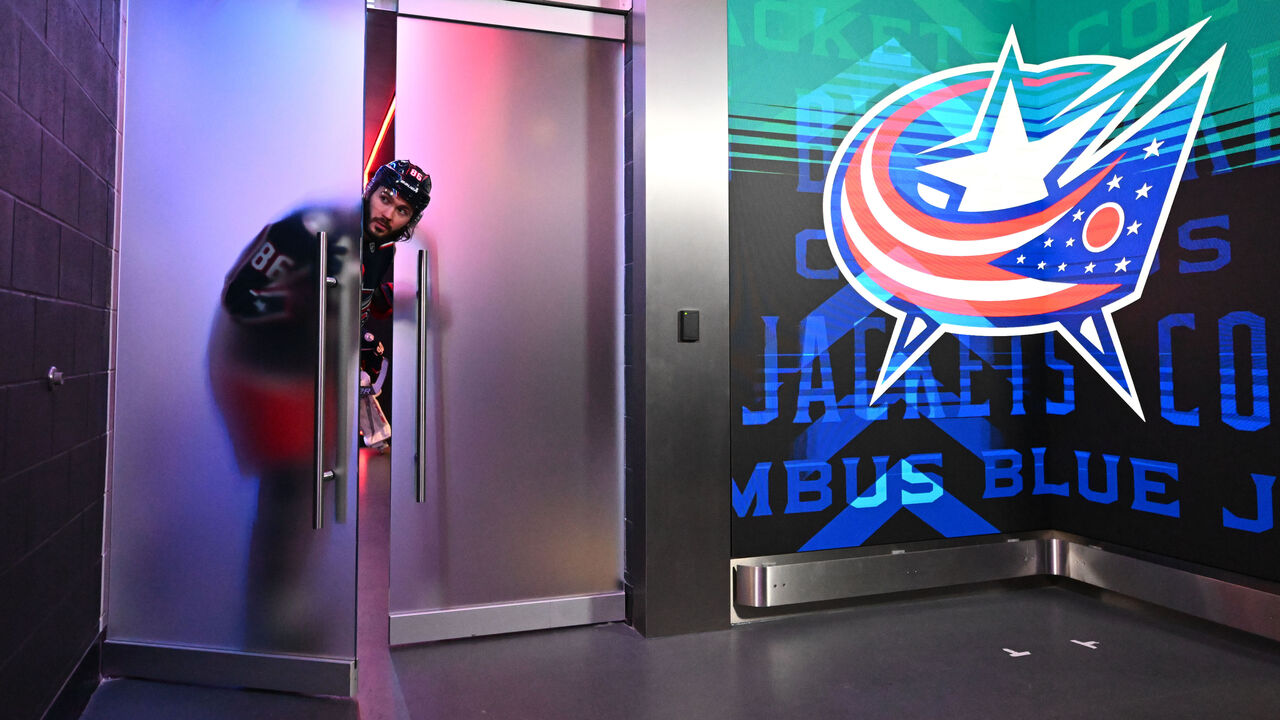 Troy Terry recalls being told to act like a veteran on the ice and a rookie off it as he made the jump from the University of Denver to the Anaheim Ducks in 2018. What that meant practically: Unless you're injured, stay off the trainer's table. "If you're a young player, you can't be in there every day going, 'Can I get some work done?'" Terry said. "It's almost reserved for the older guys."
"It's nothing crazy," Seattle Kraken forward Matty Beniers said. "It's just knowing, OK, I'm 20 and this guy's 32. He probably needs the table a bit more than I do."
This respect-your-elders vibe can extend to the team meal room on the road. "Same type of deal," Dubnyk, 37, said. "Sit your ass down if you're young. You wait until everyone's got their food, then go get your own food. Simple."
The courtesy is reciprocated on nights out. Rookies sometimes eat for free as veterans split the bill, or, in O'Brien's experience, "Whoever makes the most money pays the tab." The "Missin' Curfew" podcast co-host distinctly remembers Teemu Selanne, Vincent Lecavalier, Brad Richards, and Martin St. Louis whipping out their credit cards to cover steak dinners for entire groups.
"It's the circle of the league," said Hughes, who's in the second year of an eight-year, $64-million deal. "Older guys pay for younger guys' meals. Then, when those guys become the older guys, they pay for the younger guys."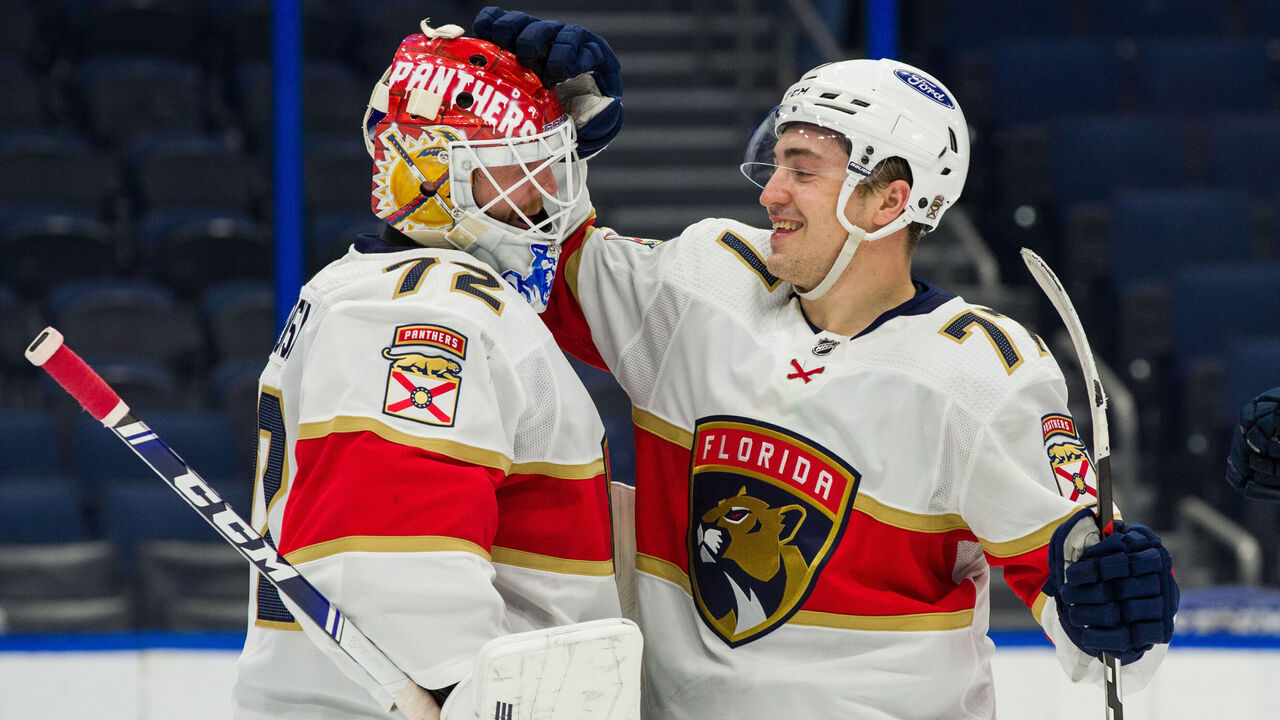 The same logic applies to jersey numbers. It's common for a player to change his number to accommodate a more established teammate. Florida Panthers forward Frank Vatrano gave up No. 72 in 2019 so splashy free-agent signee Sergei Bobrovsky could sport his favorite digits. For his troubles, Vatrano received a Rolex watch, a bottle of wine, and (seemingly in jest) a McDonald's hamburger.
"If a young guy gives you his jersey number, you buy him a gift," former forward Ryan Callahan said. "Maybe you send him and his girl on vacation. I've seen a watch gifted. Golf clubs. There's a bunch of ways to do it."
As Dubnyk points out, the hierarchy of young and old teammates has relaxed over the past decade or two. The average age of an NHL roster has never been lower, and first- and second-year players are filling major on-ice roles. "You can't alienate them and treat them like pigeons," Dubnyk said. "These guys are on your top power play. You want to integrate them quickly."
Many unwritten rules have absolutely nothing to do with age or seniority.
"You, as the players, take care of the trainers," former goalie Jamie McLennan said. In the hockey world, the term "trainer" covers both athletic trainers and equipment managers. "They're the ones who are really grinding. Late nights, early mornings," McLennan added. "So there's trainer tips at Christmas, at the end of the season. They rely on the perks of the position to make a living."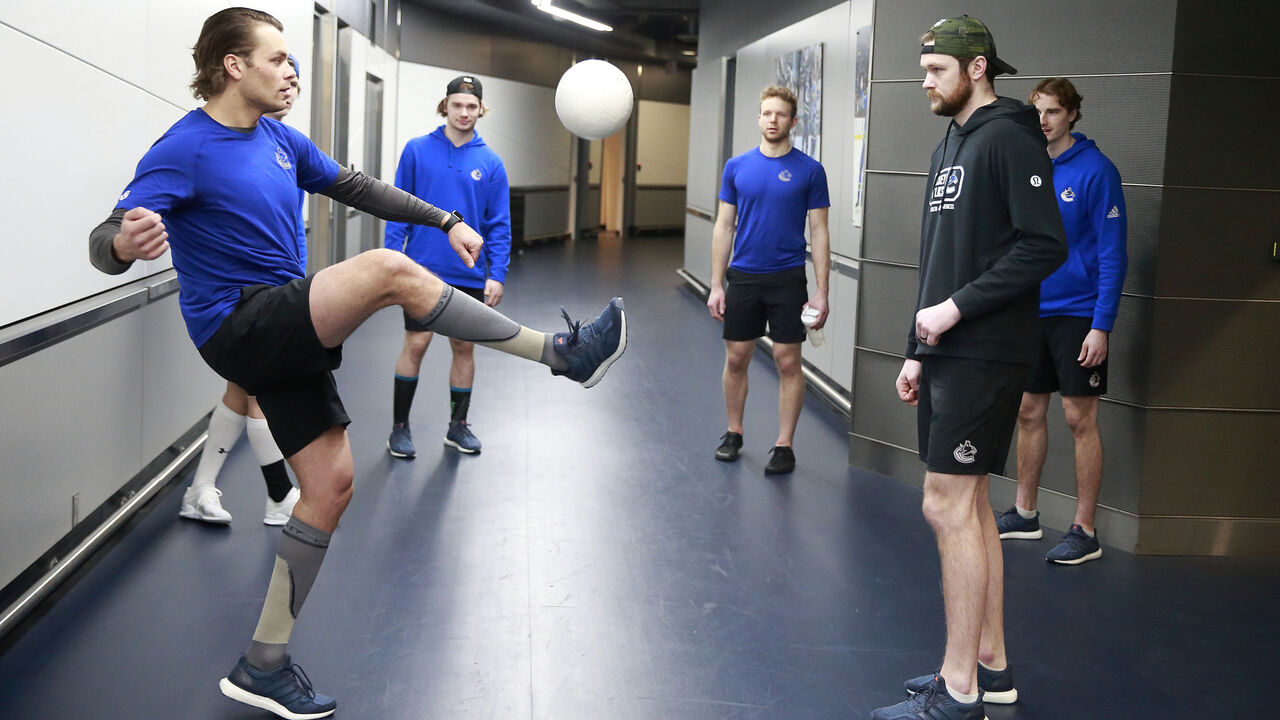 Quinn Hughes believes a key rule is to "always protect your teammates."
If a teammate's having a bad week, the Vancouver Canucks captain explains, don't pile on. Be there for him. Because the only people who can truly relate are the 20 or so guys in the same jersey. "It's hard," he said. "You're playing really good teams and players every night. The media's on you. All you have is the people in the locker room. So, you have to protect your teammates."
Connor Clifton, the Buffalo Sabres' hard-hitting defenseman, knows he must be careful during practices and morning skates. He doesn't want to "blow guys up" with a body check, nor does he want to avoid physicality altogether. "You're just trying to get everyone ready, and yourself ready," Clifton said. "But you don't want to be injuring your teammates. There's definitely a line."
Messing with a teammate's pregame mojo is also a big no-no.
All NHLers are regimented to an extent, McLennan notes, but those who follow a strict, minute-by-minute schedule every gameday are a different breed. The last thing you want to do is interrupt the rhythm of a superstitious teammate while he's deep in focus amid a half-hour routine.
"That also relates to what happens on the ice," said McLennan, who played for six teams from 1993-2007. "Certain guys like to be the last guy in line, the third guy in line, or maybe the first guy off the ice, the last guy off the ice."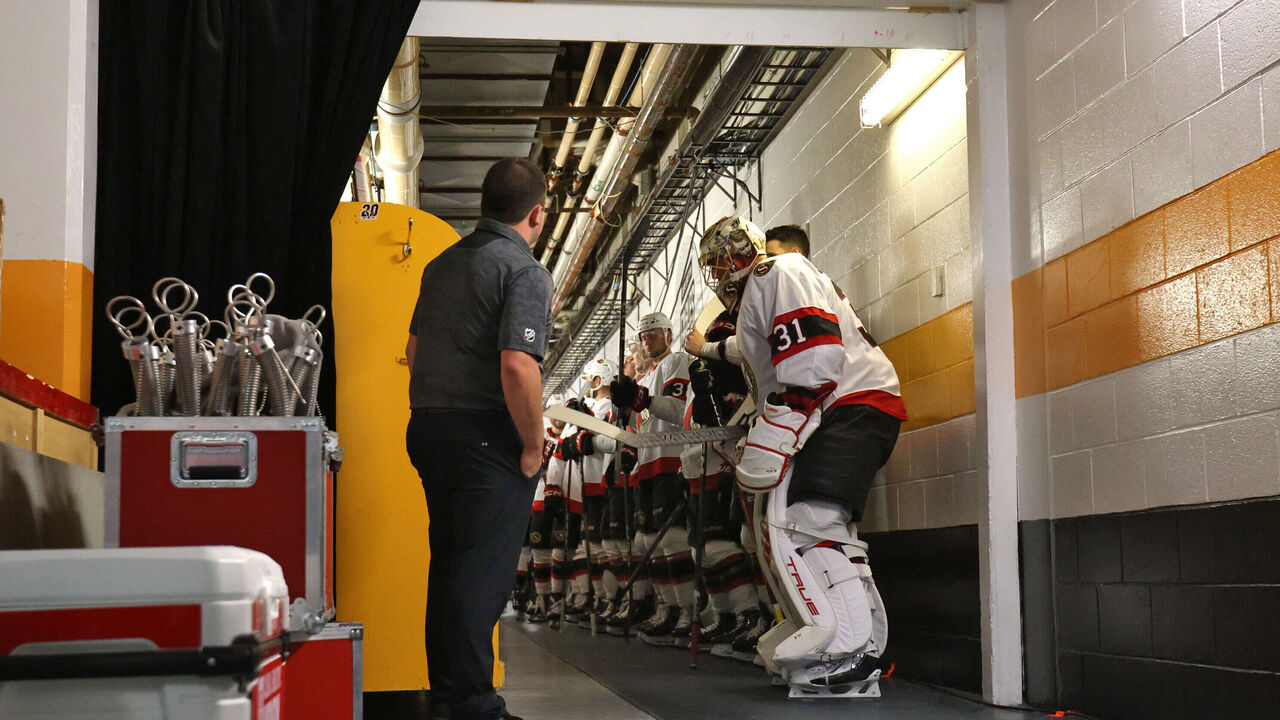 Another round of rituals starts during on-ice warmup. Some goalies want to be challenged with legitimate shots. Others sneer at teammates looking to score warmup goals. Sabres forward Jordan Greenway mentioned former Minnesota Wild teammate Marc-Andre Fleury as a netminder who loved to compete in warmup.
Greenway declined to name anyone from the other group. "No, I don't have a guy to tell you," he laughed, being a loyal teammate.
From afar, an NHL warmup might look unstructured - a leisurely way for 20 players to get their juices flowing. In reality, 20 personalized routines are being performed simultaneously. "If you take a certain route after a certain drill, stick to that," Tampa Bay Lightning forward Anthony Cirelli said. "Like, don't all of a sudden be on the left side of the faceoff dot when you're usually on the right side."
Cirelli added, "If we do our warmup 82 times in a season, everyone should be in the same spot at every moment of the warmup 82 times. It helps guys avoid running into each other." Breaking a rule can result in a monetary fine.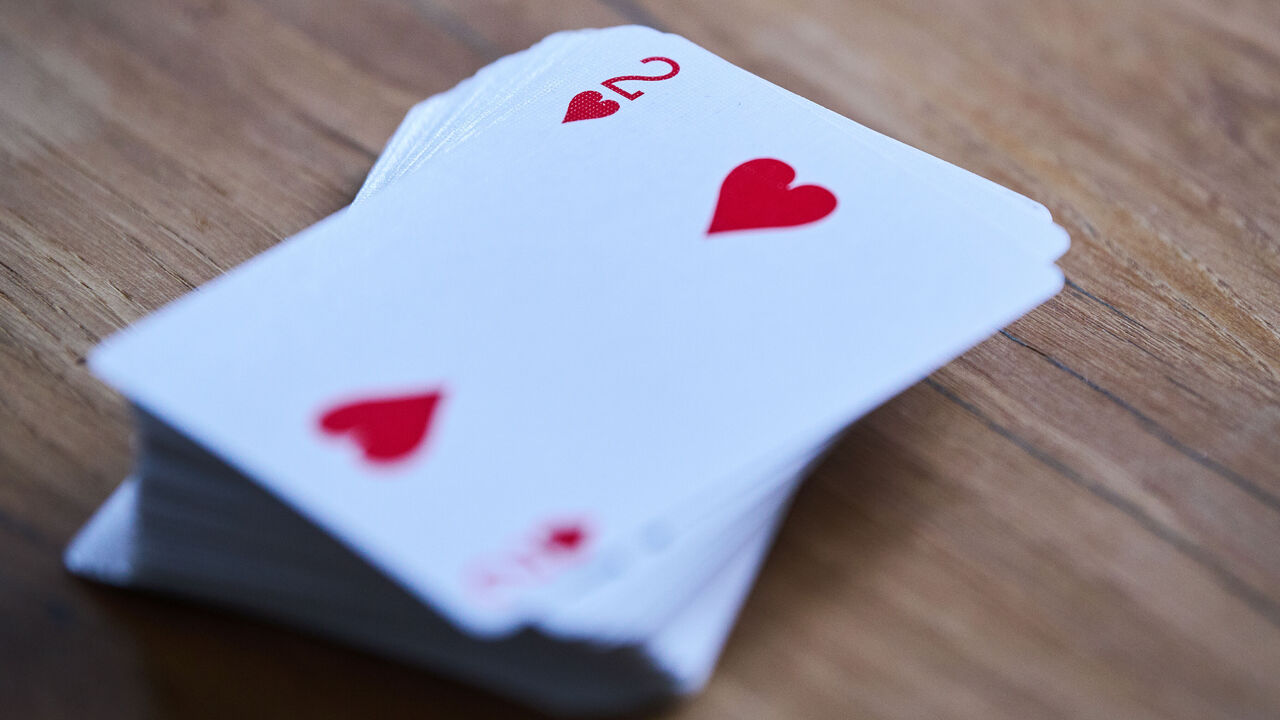 The team plane features even tighter quarters, with coaches and other staff members sharing the cabin. Seats are assigned, and the most closely guarded spots tend to be at the card-playing tables. "You're not sitting at Ovi's card table," Wilson said of Alex Ovechkin and the Capitals' long-standing card crew. Outsiders are summoned if, and only if, a card player is sick or injured.
"You don't necessarily want to be that guy," Wilson said. "Then it's like, shark on blood. It's like fresh meat coming in." Through a wide grin, he added, "They always look at me, and I'm like, 'I'm good … '"
Terry says Ducks rookies are tasked with lugging around a Settlers of Catan board game set from city to city. "There's been times when it's been forgotten," the forward said, "and that's not good."
The No. 1 rule in the air applies to all passengers: For the sanity of everybody on board, no No. 2 on the team plane.
"Going to the bathroom - No. 2 is ... not allowed," Ferraro said with a laugh. "You can't do it on the plane. You don't want it to smell up the plane."
"You don't poop in the bathroom," New York Rangers captain Jacob Trouba confirmed.
"I had a conversation with somebody about that the other day," Callahan said. "This person was talking about doing that on a commercial flight. I'm like, 'Yeah, you can't do that on the team plane, either!' Yep, that's a fine."
John Matisz is theScore's senior NHL writer. Follow John on Twitter (@MatiszJohn) or contact him via email (john.matisz@thescore.com).