5 potential landing spots for Pierre-Luc Dubois
Ethan Miller / Getty Images Sport / Getty
Pierre-Luc Dubois is likely on his way out of Winnipeg. His agent Pat Brisson reportedly wants to work with the Jets on trading Dubois to another team, as his client isn't interested in signing an extension with the club.
Dubois is a pending restricted free agent, but he could accept his $6-million qualifying offer this offseason and walk to unrestricted free agency in 2024. In other words, if Winnipeg doesn't trade him, it'll risk losing him for nothing a year from now.
Players like Dubois are rarely made available. He's a 24-year-old 6-foot-2 center with the pedigree of a third overall pick. He also tallied a career-high 63 points this season.
There should be no shortage of suitors lining up for the power forward, but Dubois holds all the cards. The Jets can maximize a return for Dubois by trading him to a team he's willing to commit to long term. While it's unknown which teams Dubois is open to, we've taken our best shot at projecting clubs that would be a sensible fit.
Below, we outline five logical landing spots for Dubois, listed in alphabetical order.
Boston Bruins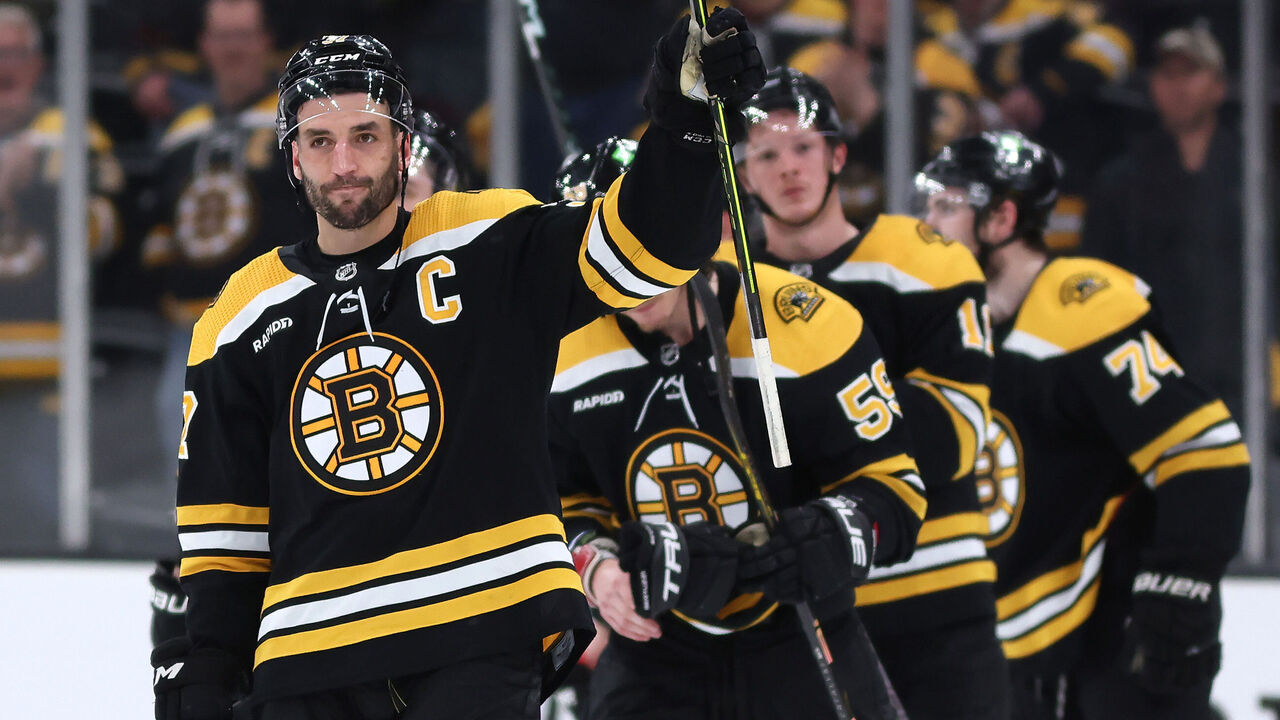 The fit for the Bruins is simple. Patrice Bergeron and David Krejci might retire, leaving two gaping holes down the middle of Boston's lineup. Pavel Zacha and Charlie Coyle are capable of helping fill the void. However, adding Dubois would allow Zacha and Coyle to slot into more suitable spots centering the second and third lines.
From Dubois' perspective, he'd get to join the reigning Presidents' Trophy winners. Even without Bergeron and Krejci, the Bruins are poised to remain competitive moving forward with franchise cornerstones David Pastrnak and Charlie McAvoy locked up.
The only hang-up might be from a compensation standpoint. The Bruins' prospect pool is already quite bare, and they traded multiple high draft picks in their deadline shopping spree to acquire Dmitry Orlov, Tyler Bertuzzi, and others. But it still wouldn't be impossible.
Fabian Lysell, a 2021 first-rounder, would be awfully enticing for the Jets. If Winnipeg is keener on getting immediate young help, forward Trent Frederic and goaltender Jeremy Swayman are intriguing options. After all, Boston has Vezina Trophy favorite Linus Ullmark under contract for the next two seasons. And the Jets could be looking for a goalie if they opt to trade Connor Hellebuyck, making Swayman, an RFA set for a raise, a logical inclusion in a potential Dubois deal.
Carolina Hurricanes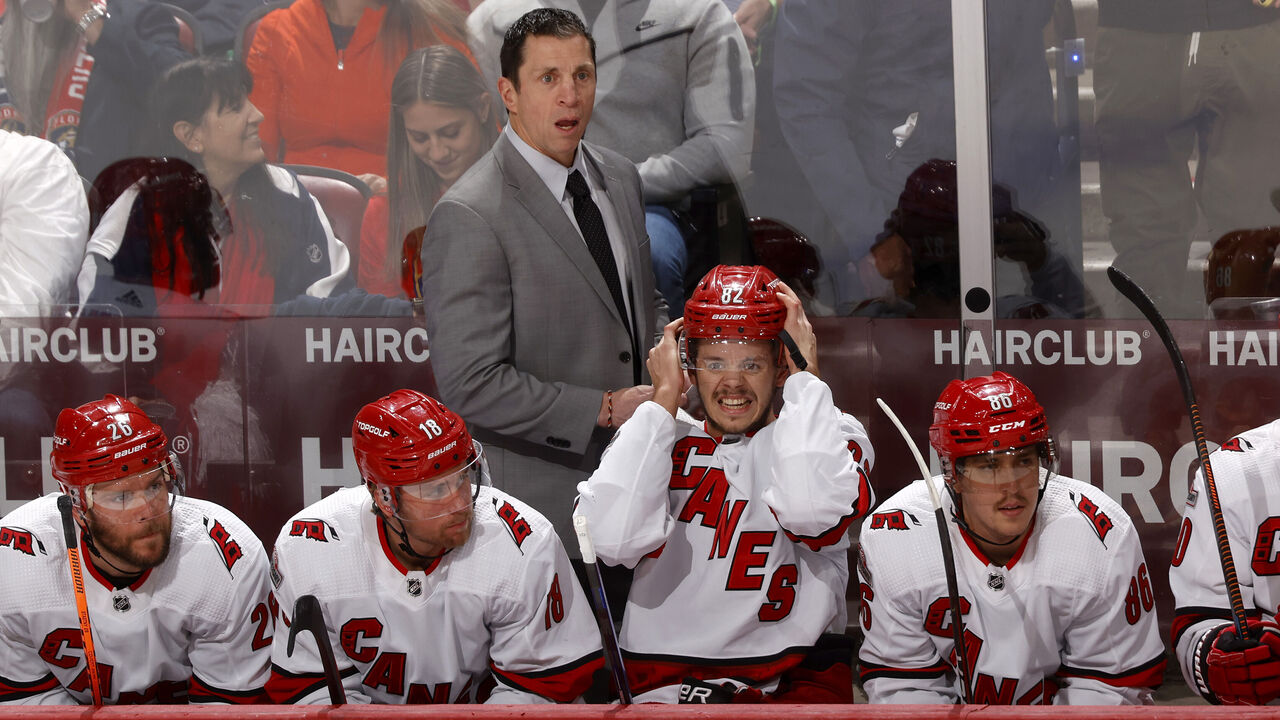 A lack of scoring punch ultimately led to the demise of the Hurricanes in each of the five seasons of the Rod Brind'Amour era. They could use one more weapon offensively to help them get over the hump. Could Dubois be that guy? He'd look pretty great as the second-line center behind Sebastian Aho.
Dubois hasn't shown a willingness to commit to small markets in Columbus and Winnipeg. Would it be any different in Carolina? Possibly not. But a warmer climate and a strong culture built by Brind'Amour and Co. are in the Hurricanes' favor.
Carolina has lots of pressing business to take care of this summer, as Aho, Teuvo Teravainen, Martin Necas, and Seth Jarvis are all eligible for extensions on July 1. But the Canes possess plenty of long-term cap flexibility. Since they haven't been aggressive buyers during their competitive run, they have a solid farm system and a stocked cupboard of draft picks to swing a deal.
One player in particular who could be of interest to the Jets is Jesperi Kotkaniemi. Winnipeg has struggled to keep players long term, and the 22-year-old is signed for seven more years with a $4.82-million cap hit. Kotkaniemi hasn't progressed offensively the way the Canes probably hoped, so they may be willing to pay the price to upgrade in the form of Dubois.
Colorado Avalanche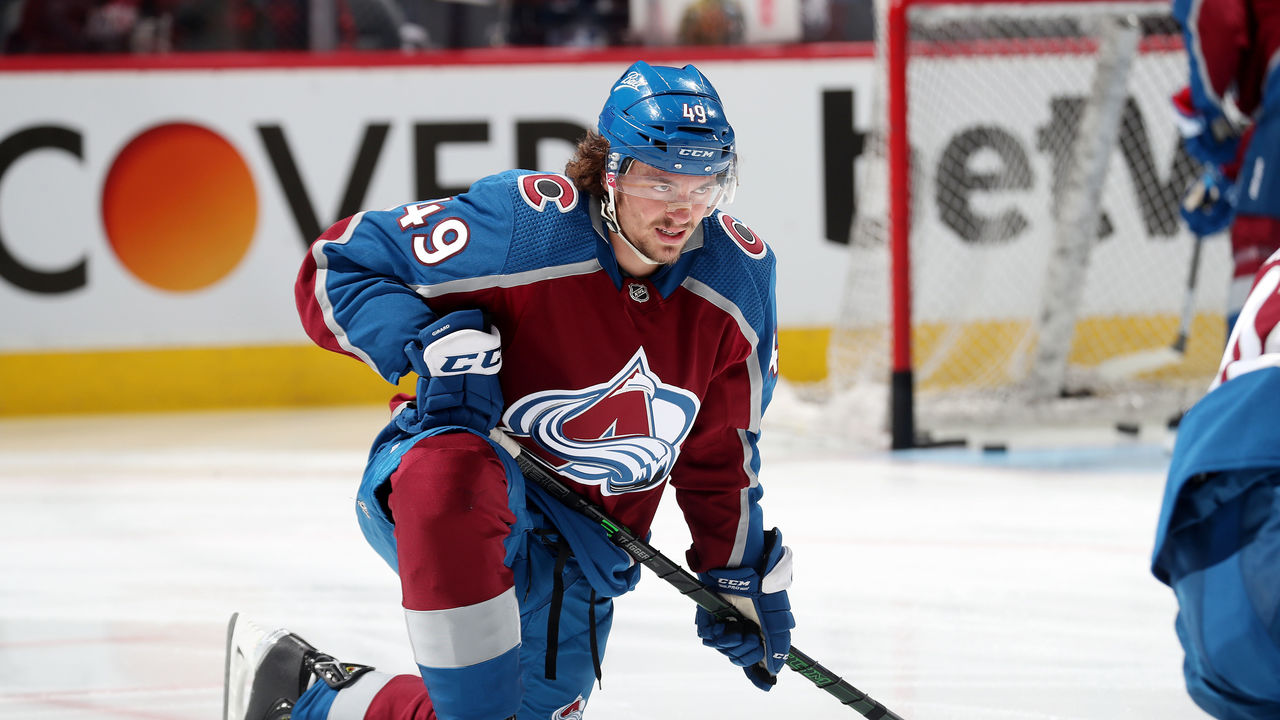 One of the biggest strengths of the Avalanche's Cup-winning team from 2022 was its 1-2 punch down the middle of the ice with Nathan MacKinnon and Nazem Kadri. J.T. Compher did an admirable job filling in for Kadri as the second-line center this season, but there's no guarantee he'll return as a pending UFA.
But Dubois would be an excellent fit as the 2C behind MacKinnon. And why wouldn't Dubois want to join a team with one of the best cores in the league?
The Jets may be hesitant to deal Dubois within the Central Division. However, they'd be foolish not to consider it if the market is bare and Colorado makes the best offer.
The Avs don't have the strongest prospect pool, but they own all of their first-round picks and could potentially dangle defenseman Sam Girard in Dubois trade talks. A 25-year-old top-four blue-liner under contract for four more seasons with a fair $5-million cap hit should be appealing for the Jets. And with Bowen Byram needing a new deal this year and Devon Toews requiring one in 2024, Colorado likely doesn't want three left-shot defensemen making big money.
The club also has over $20 million in projected cap space this summer - including captain Gabriel Landeskog's LTIR placement, as he's been ruled out for the 2023-24 campaign with a knee injury. The Avalanche need a lot of help up front, and getting Dubois is a great place to start.
Detroit Red Wings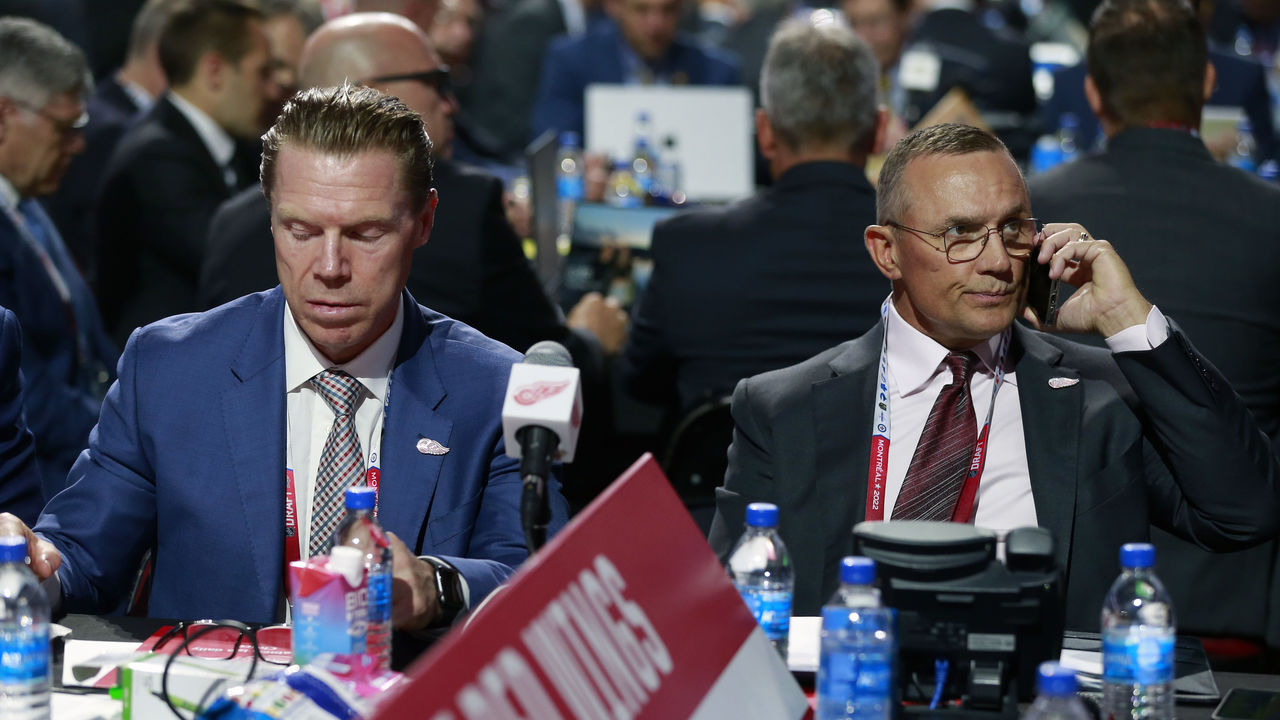 The Red Wings sold off key assets Filip Hronek and Tyler Bertuzzi at the deadline, but don't think for a second this team is content taking a step back. If anything, those moves gave general manager Steve Yzerman more ammunition and cap flexibility to pull off a major deal this offseason to help get his squad back in the right direction.
Yzerman knows the importance of center depth. While a combination of Dylan Larkin and Dubois wouldn't come close to replicating the legendary Yzerman-Sergei Fedorov duo, it would still be pretty good.
The Red Wings possess one of the deepest farm systems in the league. If Yzerman can sell Dubois on Detroit becoming a contender in a few years' time, it could be an intriguing fit. It's certainly one of the biggest long shots on this list, but never count Yzerman out.
Montreal Canadiens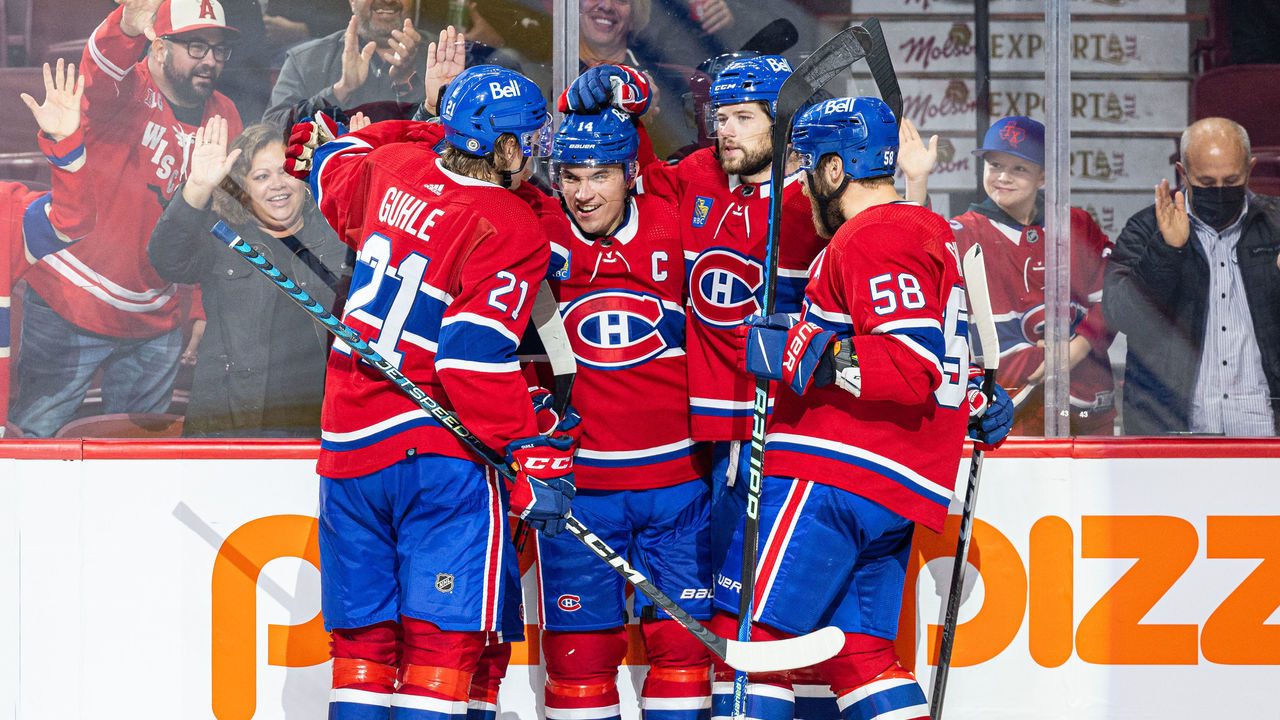 This is by far the most likely landing spot for Dubois. He was born about an hour outside Montreal in Sainte-Agathe-des-Monts, Quebec, but grew up in Rimouski.
Dubois' agent also said last summer that "Montreal is a place, a city he'd like to play in." Dubois later said that his agent's comments were blown out of proportion, but it still sheds light on his desires.
It makes sense from a hockey perspective, too. The Habs aren't quite ready to compete for a playoff spot yet, but they should get there soon with a young core featuring Nick Suzuki and Cole Caufield. Montreal also has ample draft picks, prospects, young players, and cap flexibility to facilitate a trade and lucrative extension for Dubois.
The Canadiens already reached out to the Jets about Dubois as soon as Winnipeg's season ended and will be one of the team's in the mix for his services, reports The Athletic's Arpon Basu and Marc Antoine Godin.