'Golden Misfits' as valuable as ever, 2023 draft FAQ, and 4 other NHL items
Ethan Miller / Getty Images
Four were selected in the 2017 NHL expansion draft; two were acquired via trade on the same day. Four are now in their 30s; two are in their late 20s.
Together, Jonathan Marchessault, William Karlsson, Reilly Smith, William Carrier, Shea Theodore, and Brayden McNabb represent the past and present of Golden Knights hockey. Despite all of the chaos swirling around a franchise that's become known for its cutthroat decision-making, the remaining members of the "Golden Misfits" still call Las Vegas home and are one win away from a second Stanley Cup Final in just six years.
The incredible part: Marchessault and Karlsson have been essential to this particular playoff run, while the other four have proved to be valuable assets in their own unique, less glamorous ways.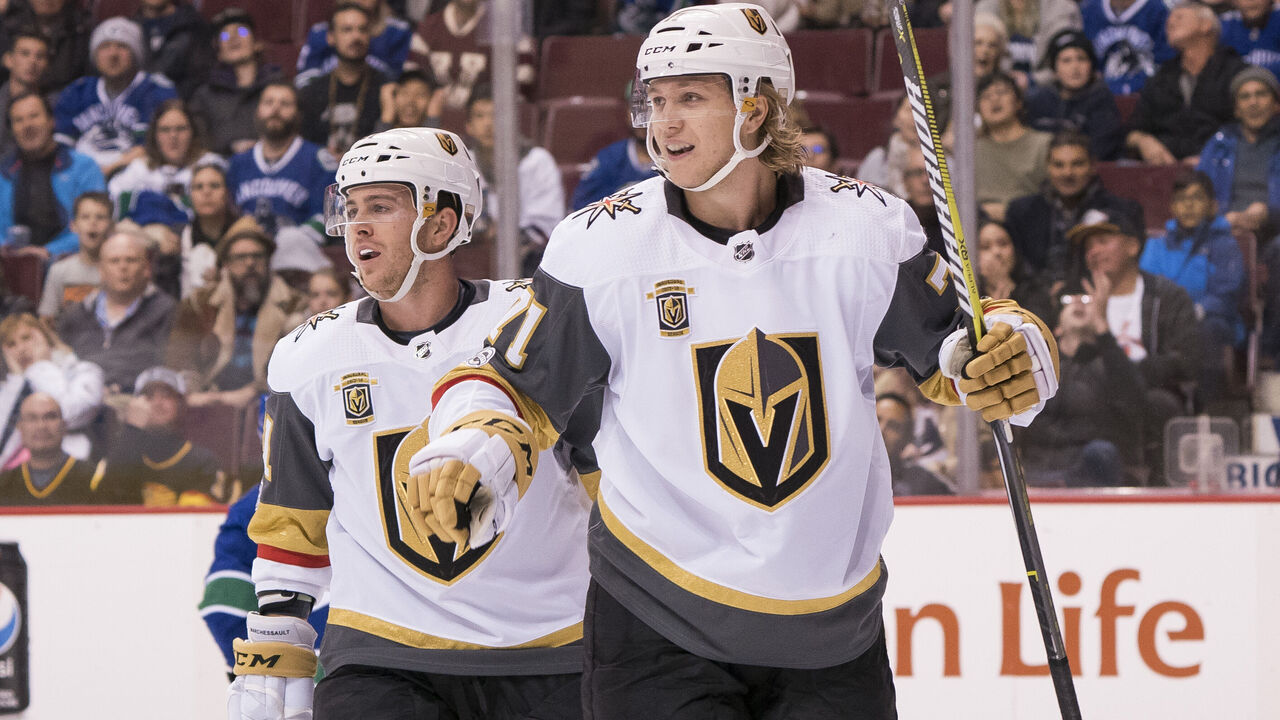 Marchessault, the rare dressing room "glue guy" who's also vitally important on the ice, is up to eight goals - three of them game-winners - plus six assists. He and star center Jack Eichel have been the offensive drivers through 15 games. Marchessault has accumulated a team-high 5.86 expected goals thanks to an insane 28 quality scoring chances, according to Sportlogiq.
Karlsson's bagged eight goals himself to go along with three assists. Most notably, he's been on the ice for 12 goals for and five against over 189 minutes of five-on-five action. The Swede's most common forward opponent against the Winnipeg Jets? Kyle Connor. Edmonton Oilers? Connor McDavid. Dallas Stars? Jason Robertson. Talk about acing three difficult assignments.
Turnover is inevitable in every NHL organization. But cores that win enough tend to stay largely intact, a decade zooming by relatively quickly. Not in Vegas, though.
The Golden Knights are bold. They make blockbuster trades and landmark signings to bring in the likes of Eichel, Mark Stone, and Alex Pietrangelo. They fire head coaches, with Bruce Cassidy counting as the third bench boss.
Six originals remain, and the front office deserves credit for choosing the right ride-or-die players. Especially in the cases of Marchessault and Karlsson.
2023 NHL draft FAQ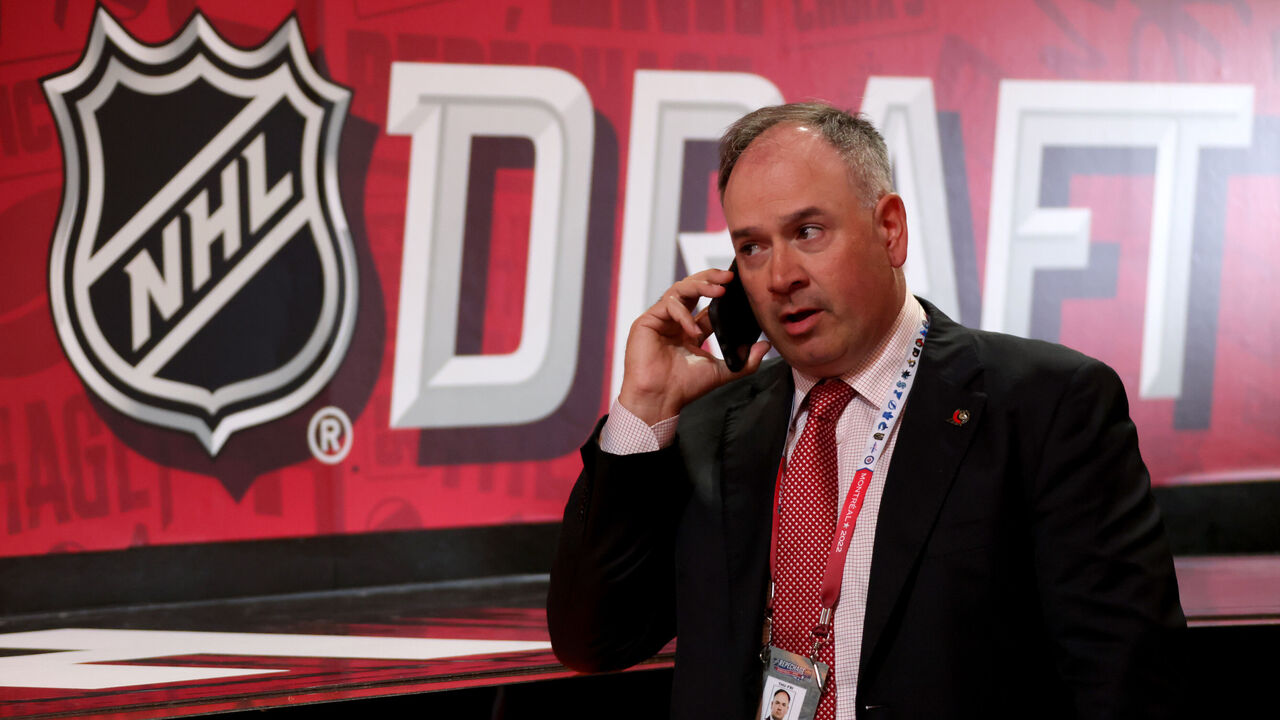 With the June 28-29 draft fast approaching, I checked in earlier this week with an Ontario-based amateur scout for an NHL team, a Europe-based amateur scout, and Dan Marr, the vice president of the league's in-house Central Scouting bureau. Here are a few takeaways from those discussions.
Quality of draft class: The 2023 class is generating loads of hype. So much, in fact, that some have labeled it exceptionally deep or excellent overall. The two team-affiliated scouts, who were granted anonymity because they're not permitted to speak with reporters, aren't quite buying the hype.
"After the top five, the draft becomes rather average," the Europe scout said.
In no particular order, those consensus top-five players are forwards Connor Bedard, Adam Fantilli, Matvei Michkov, Leo Carlsson, and Will Smith.
"You could make the argument that any of those five guys could have gone first overall last year," the scout added. "That's where all of the hype comes from, or should come from. After them, it drops off pretty significantly. The 6-10 range is not that strong compared to the better drafts of recent memory."
The Ontario scout says the depth in 2023 is "nowhere close" to the vaunted 2003 and 2015 classes.
"You've got Bedard, Fantilli, and a few others at the top. So it seems really, really good at first glance," the scout said. "But the impression I've gotten from talking to people in the industry is that it's not that great, overall."
Marr, who scouted for the Toronto Maple Leafs and Atlanta Thrashers for two decades prior to joining the league in 2011, is a bit higher on 2023. But he too stopped short of comparing it to 2003, which produced 48 players with at least 500 NHL games played, or 2015, McDavid and Eichel's draft year.
"The top 10 is strong," Marr said, before noting teams slotted between 15th and 20th overall in Nashville next month will be "very happy" with their picks.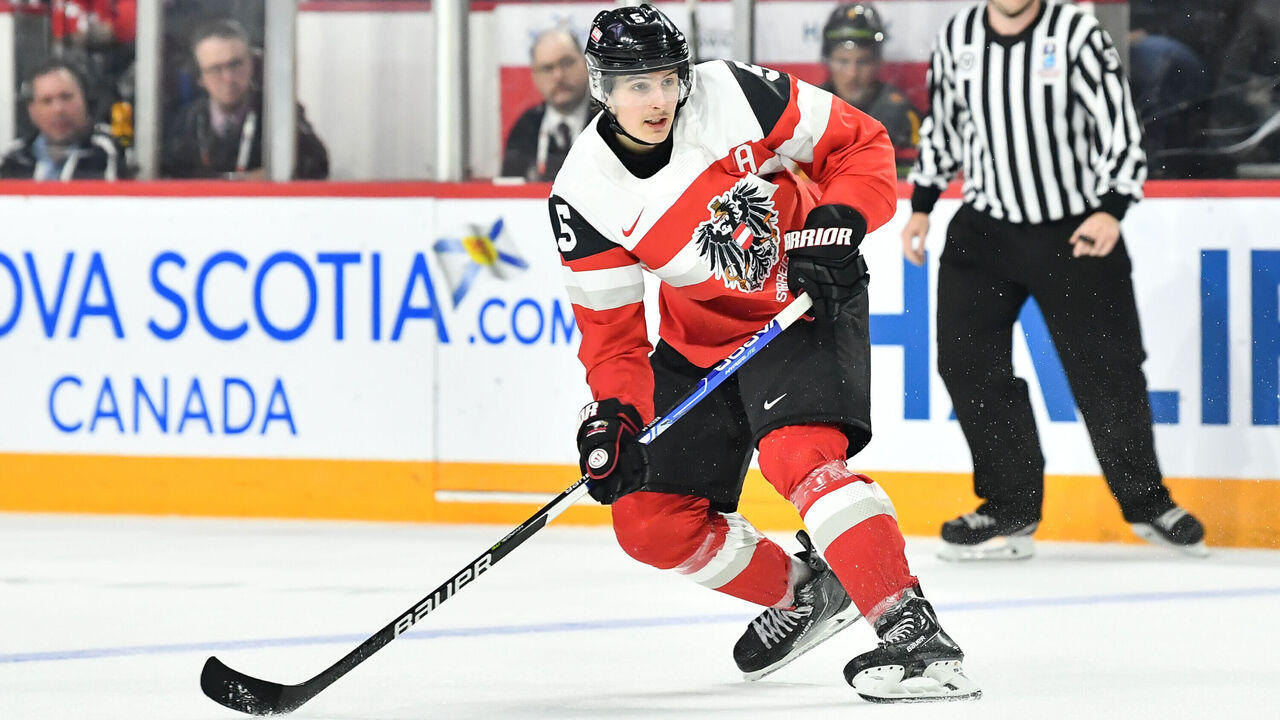 High-level trends: Forward is the class' strongest position, and the first few tiers feature a variety of player types: goal-scoring forwards, pass-first forwards, two-way forwards, physically mature forwards, raw forwards, etc.
According to the Europe scout, there's a small chance consensus top defenseman David Reinbacher goes off the board within the first five picks. However, Reinbacher is more likely to be selected between sixth and 10th, and there's a sizable gap between him and the class' second-best blue-liner.
The goaltending crop is nothing special, either.
As for top leagues and countries, the Western Hockey League, led by Bedard, Zach Benson, and Nate Danielson, has a big presence. The U.S. National Team Development Program should have at least four first-round picks - forwards Smith, Ryan Leonard, Oliver Moore, and Gabriel Perreault - in a good-but-not-great year for the Michigan-based team. Sweden, as usual, is Europe's powerhouse, while Marr points out Czechia and Slovakia have truly revived their pipelines.
Marr's fairly certain the first two, perhaps three, defensemen picked will be from Europe or Russia. Austrian Reinbacher; Swedes Axel Sandin Pellikka, Tom Willander, and Theo Lindstein; and Russian Mikhail Gulyayev are the top names on Central Scouting's final ranking of international skaters.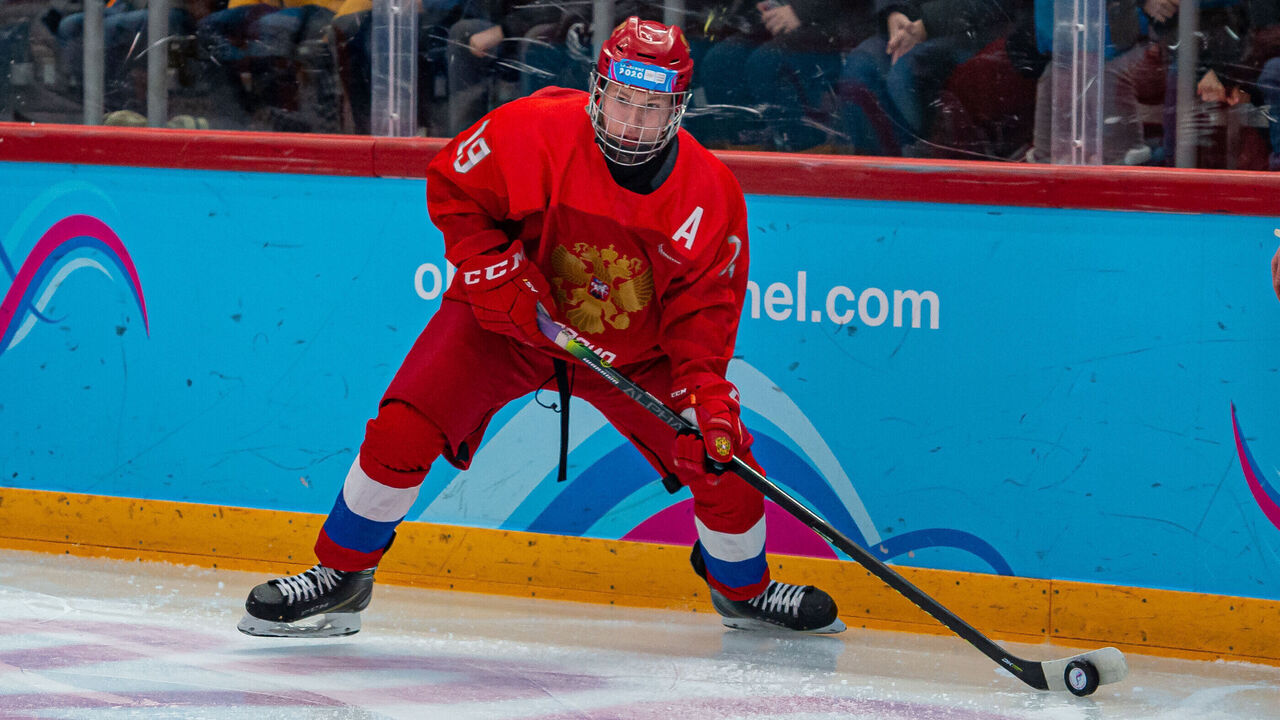 Players of intrigue: Central Scouting expects 106 draft-eligible players at the scouting combine, which goes June 4-10 in Buffalo. Marr says eight or nine Russian players would've been invited but can't attend because of visa issues.
The "Russian factor" always lingers around the draft. It's more pronounced this year because of Russia's invasion of Ukraine and the exclusion of Russian teams from international tournaments. These variables could cause the country's best prospects to slide on draft night. Michkov, who's under contract with his KHL team through 2025-26, is the class' ultimate wild card.
The Europe scout would "probably recommend Michkov" as the top prospect outside of North America. "Michkov's ceiling is quite a bit higher than Carlsson's. I still love Carlsson as a player, but he's more of a potentially really good player than a potentially elite player."
The upside: Michkov's eventual arrival in the NHL could change the course of a franchise, like fellow Russian Kirill Kaprizov did with the Minnesota Wild.
"Everything about him is legit," Marr said of Michkov's on-ice abilities.
Eduard Sale, a forward from Czechia, is another interesting case. He entered the season with top-10 hype, the Europe scout notes, but was "sliding really, really hard throughout the year" due to concerns over his compete level and work ethic. And these concerns weren't limited to only a few talent evaluators.
Cam Allen, a defenseman from Canada, also saw his stock drop, though not because of a low compete level, the Ontario scout says. He just didn't produce or live up to expectations after winning the OHL's Rookie of the Year award in 2021-22. NHL teams are left wondering which Allen is the real Allen.
VR company making inroads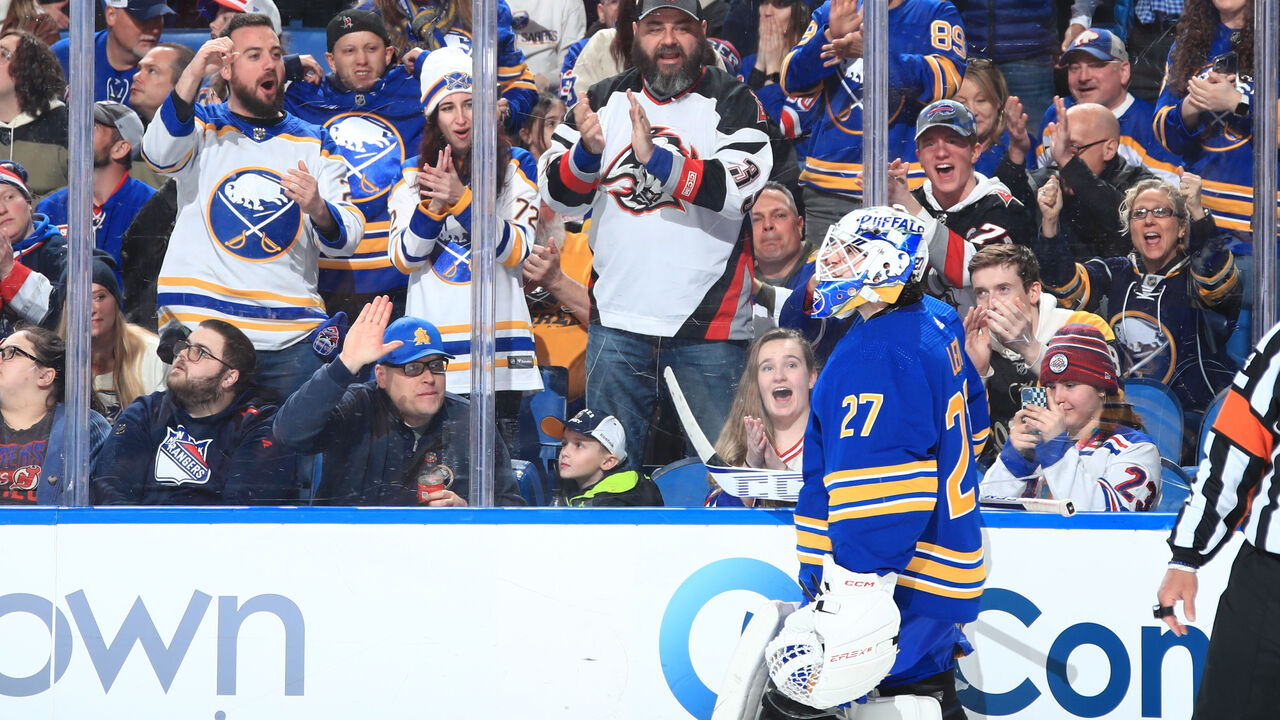 Buffalo Sabres rookie Devon Levi is a huge proponent. Seattle Kraken prospect Joey Daccord has been using it throughout the AHL playoffs. Other pro goalies and skaters are on board. Same goes for coaches and managers.
Virtual reality company Sense Arena has carved out a niche for itself in the hockey world over the past few years. With only a headset and handheld controllers required, the "completely immersive experience" can help players fine-tune read-and-react skills through a series of drills.
The objective is to expose oneself to different on-ice scenarios - off the ice.
"The more you are in situations where you need to make decisions, your brain creates a pattern. Then, when you get into the same situation on the ice, and you have been there a thousand times before, you just react. You don't think," said Sense Arena CEO Bob Tetiva, a former professional basketball player who founded the Prague-based company in 2018.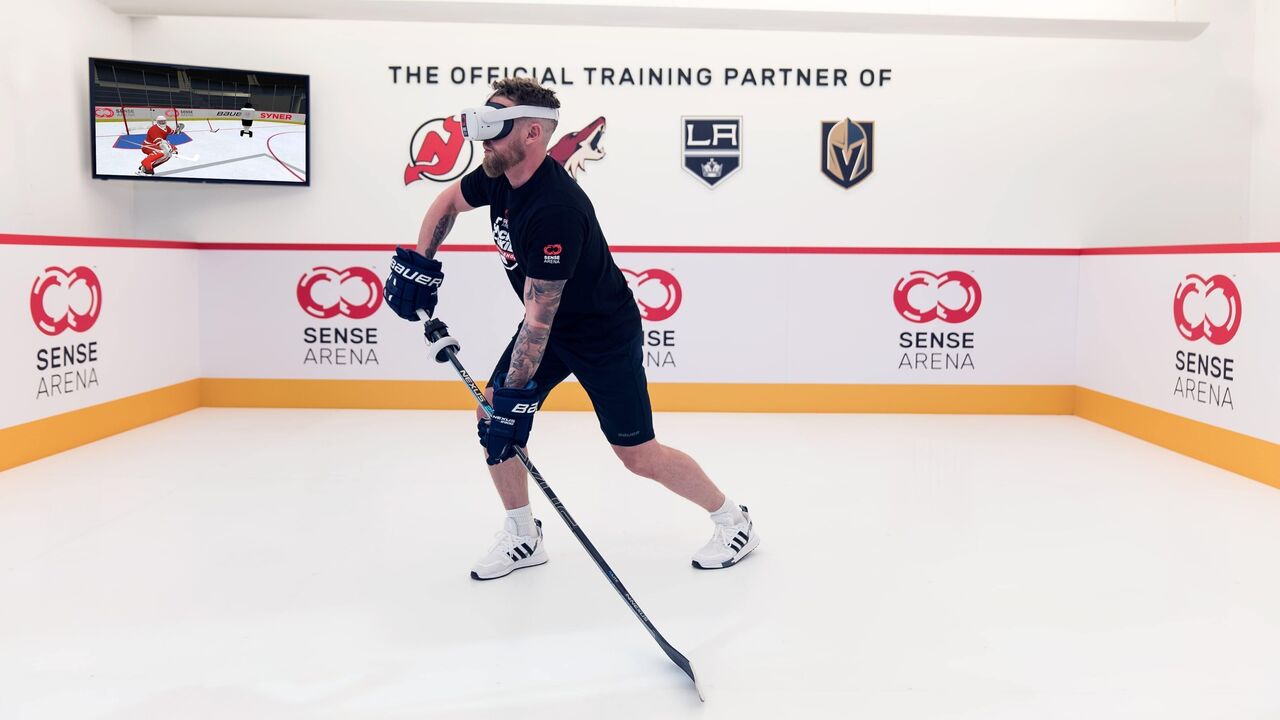 Sense Arena is making inroads at an opportune time, as coaches have begun to come around to the idea that hockey sense can be taught. While some players are naturally better at reading the game, expert teaching - whether it's on-ice instruction, video sessions, or VR - can lead to notable improvement.
"Is it easier to learn a language at three years old than at 23? Absolutely. But can you still learn a language? Yeah," Montreal Canadiens coach Martin St. Louis told Sportsnet earlier this season.
He added, "We can make (players) better. You're not going to get him fully there versus a kid who already has that. But if you improve him 10% or 15%, how much more productive and efficient can he be on the ice?"
Dallas Stars forward Jason Robertson, who'd be nowhere without high-end hockey sense and IQ, seems to have a similar view.
"There are players who have it more than others. Some are very cerebral," Robertson told me last fall. "They just know what's going to happen, know how pucks are going to come off the boards - or wherever - so they get into the right spot. But you can teach how to play predictably, too. You can teach players to get to specific areas of the ice. People can learn that and adjust."
For goalies, VR is especially useful for learning how to better read shot releases off sticks and anticipating the puck's trajectory toward the crease. Both goalies and skaters can keep the mind sharp during injury and rehab periods. Heck, even when a player is healthy, VR can be a substitute for on-ice work, since there's less wear and tear on the body.
Parting shots
Sam Bennett: Bennett is endlessly fascinating for his habit of flipping the switch come playoff time. Over an eight-season career split between the Calgary Flames and Florida Panthers, he's averaged 0.63 points and 3.8 hits per game in the playoffs versus 0.45 points and 1.8 hits per game in the regular season. Bennett, a bearded 26-year-old centering an all-agitator top-six line with Matthew Tkachuk and Nick Cousins, has certainly earned his increased production. As of Thursday morning, the Holland Landing, Ontario, native was first or tied for first in inner-slot shots (20), scoring chances generated off the forecheck (seven), and chances off rebounds (seven), according to Sportlogiq.
Offer sheets: Teams looking to dramatically improve their roster through free agency this offseason are fighting an uphill battle. The group of unrestricted free agents could be kindly described as "below average," and the group of restricted guys isn't much better. RFAs, of course, can be acquired only through the offer-sheet process, which is arduous and can ruffle feathers in the opposing front office. Three RFAs who jump off the page: goalie Jeremy Swayman (the Boston Bruins have limited cap space and a lot of players to sign), forward Michael McLeod (breakout performance for the New Jersey Devils in the playoffs), and forward Pierre-Luc Dubois (Winnipeg is losing him once he becomes a UFA next summer, anyway). Offer sheets are so rare that the chances any of them are tabled with one are slim. But if an enterprising team wants to get creative:
Carolina Hurricanes: For a team that's made the playoffs in each of Rod Brind'Amour's five seasons behind the bench, twice making it to the conference finals, the books are extremely clean. Amazingly, only three players are signed past 2024-25: Andrei Svechnikov, Jesperi Kotkaniemi, and Pyotr Kochetkov. This financial freedom, plus plenty of draft capital, should allow general manager Don Waddell to address Carolina's glaring needs: pure goal-scorers and an NHL-caliber goalie to pair with Kochetkov. Maybe that means re-signing UFA forward Max Pacioretty and UFA goalie Frederik Andersen, then adding one or two other game-breaking forwards via free agency or trade. Maybe that means bringing in a whole new cast of characters. Regardless, the Canes find themselves at a crossroads.
Takes, Thoughts, and Trends is theScore's biweekly hockey grab bag.
John Matisz is theScore's senior NHL writer. Follow John on Twitter (@MatiszJohn) or contact him via email (john.matisz@thescore.com).