Jonathan Marchessault's trademark tenacity defines the Golden Knights
Icon Sportswire / Getty Images
Every group of friends has that person who just doesn't shut up. The chatterbox, the one who invites himself or herself into any and all discussions.
For the Vegas Golden Knights, that person is Jonathan Marchessault.
"Marchy is in the middle of every conversation and of every argument that anyone on the team has," head coach Peter DeBoer reported last week, a few days before the 5-foot-9 forward scored the series-opening goal in Round 2 against the Vancouver Canucks.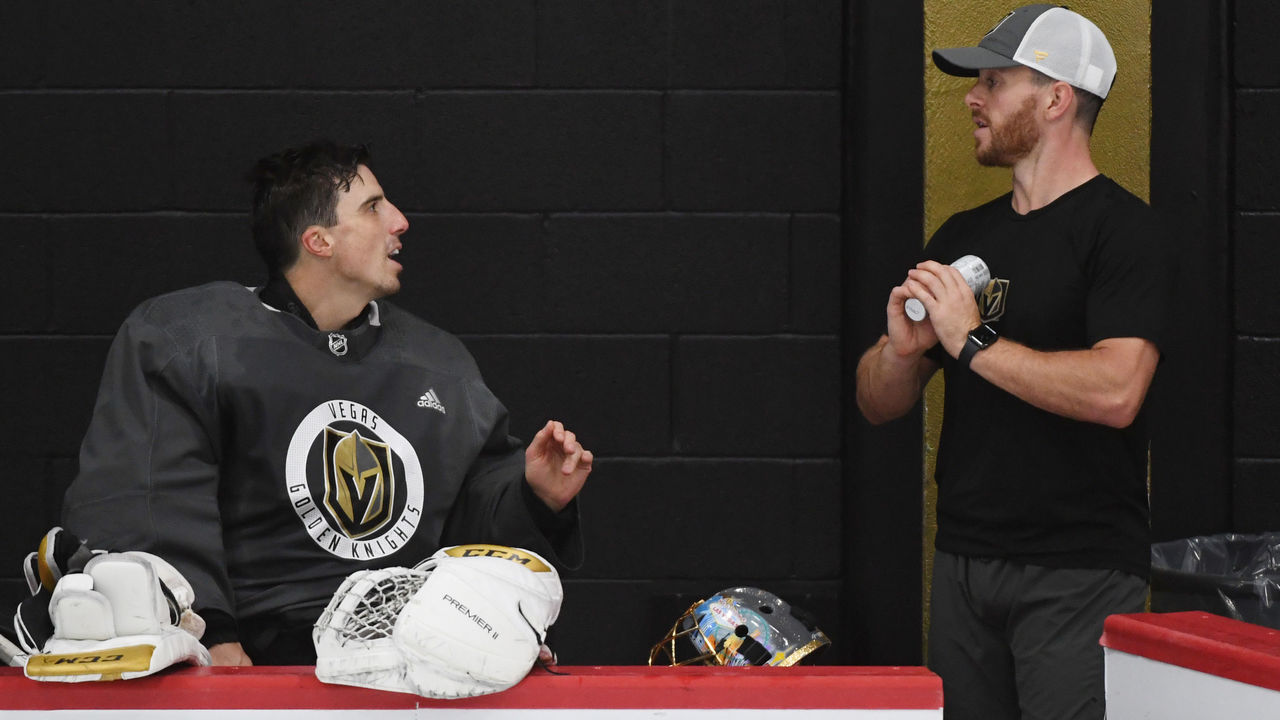 This isn't a newfound social skill for Marchessault, who turns 30 in December. The 30-goal forward rarely kept quiet in his years with the Florida Panthers before they foolishly left him unprotected ahead of the 2017 Vegas expansion draft. He gabbed his way through his first six pro seasons, too, paying his dues for three other clubs - the New York Rangers, Columbus Blue Jackets, and Tampa Bay Lightning - while skating mainly in the AHL.
"When he was sitting by me on the plane playing cards, it was like he was a kid brother," former teammate and retired NHL defenseman Matt Carle recently said by phone, shedding light on the 2015-16 Lightning season, in particular. "You wanted to slap him sometimes. Like, 'Shut up, Marchy!'"
Added Carle, who's six years Marchessault's senior: "I was an older guy at the time, so it was kind of a breath of fresh air that he was himself all the time, not shy - although sometimes you did want to put a muzzle on him."
Others around the hockey world who know Marchessault well offer nearly identical responses to questions about the feisty Quebec City native's place within the team structure. "There's some days where you're tired around the rink and he's just bouncing off the walls, wanting to play pingpong," said Dalton Smith, Marchessault's former roommate and teammate for four seasons split between AHL Springfield and AHL Syracuse. "It's nice. It helps you get out of those funks. You can't help but laugh and be happy as well."
Marchessault's exuberance can get on the nerves of some team members and land him in hot water on social media, as in the case of the incident chronicled Wednesday by the Las Vegas Review-Journal. Marchessault apologized during a press conference later that day, calling his Instagram responses to critics "childish, immature, and not professional."
But his personality can also diffuse tension in the dressing room. As a star talent with a sunny disposition and plenty of confidence, he's one of the rare off-ice "glue guys" - that's DeBoer's label - who's also vitally important on the ice.
"I'm a pretty positive guy," Marchessault said in an interview between the first and second rounds of the postseason. "If I lose a playoff game, the next morning I'll be pissed off. But it's going to go away with the day.
"Life is too short to be frustrated and mad. At midnight, it's always a new day. Everybody should regroup and be positive and keep going with your day, and do whatever you can to be a good person and be a better version of yourself."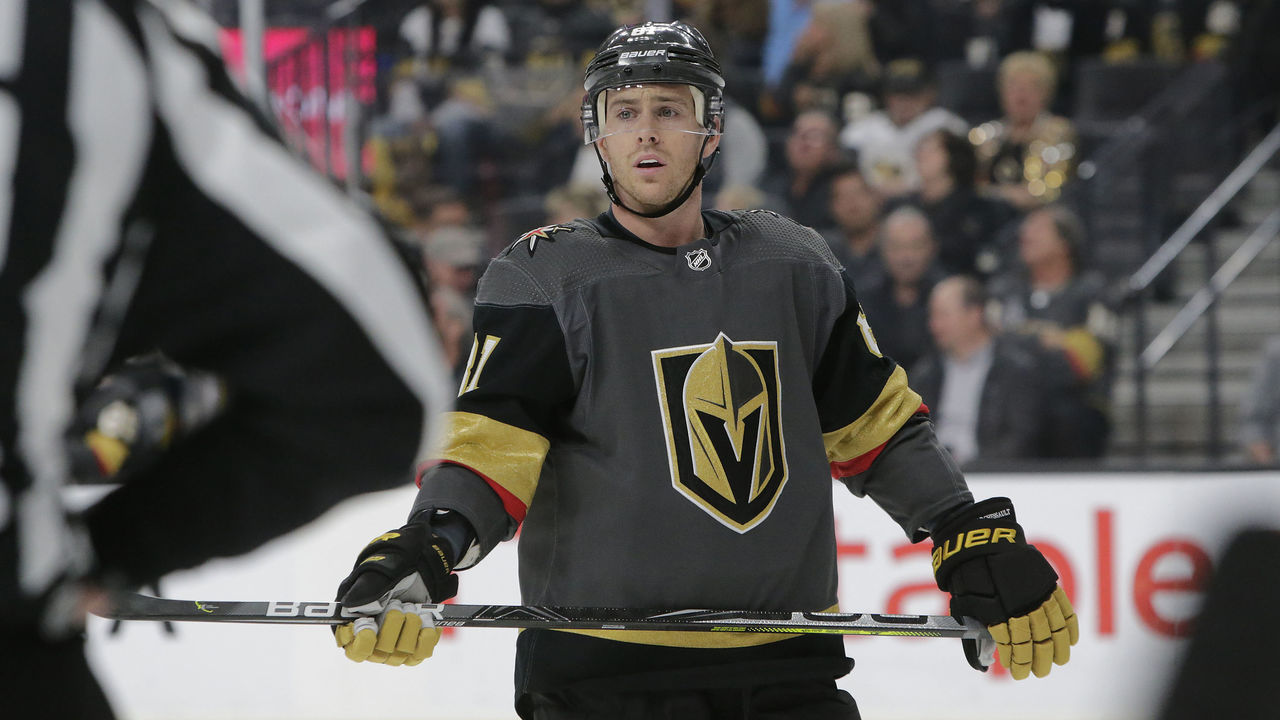 The Golden Knights have experienced a fair amount of turnover since debuting in spectacular fashion three years ago, replacing Gerard Gallant with DeBoer behind the bench in January and changing several names on the roster through signings and trades. Of the 22 players who have appeared in a 2020 playoff game for Vegas, 12 have been with the franchise for the entirety of its existence. Newcomers include key forwards Mark Stone, Max Pacioretty, and Paul Stastny, as well as current No. 1 goalie Robin Lehner.
Despite the changes, the personality of the group has stayed intact thanks to a strong core that includes Marchessault, Marc-Andre Fleury, Nate Schmidt, Shea Theodore, Ryan Reaves, Reilly Smith, and a few others. But no one, not even the affable Fleury, a fan favorite since Day 1, seems to embody the identity of the Golden Knights quite like Marchessault.
He enters Thursday's Game 3 against Vancouver (the series is tied 1-1) as his team's all-time leading scorer, having recorded 216 points in 262 regular-season and playoff games. His playing style, which combines strong skating, shooting, and offensive instincts with a high hockey IQ and attention to detail on the defensive side of the puck, blends perfectly with the way Gallant and now DeBoer have asked the team to play. Underused or underappreciated by four different NHL organizations before arriving in Vegas, he and his journey fit the "Golden Misfit" mold nicely.
Assessing the composition of Vegas' roster, Marchessault's boldest on- and off-ice traits can be found in some form or another elsewhere in the lineup. Fleury boasts the same no-bad-days outlook on life; Schmidt has a similar reputation as a goofball and is a fellow leader of Vegas' so-called "fun committee" within the Edmonton bubble; Stone competes with a comparable inner fire and intensity; Reilly Smith is just as dedicated in his attention to defensive assignments; bruising winger William Carrier also rarely passes up an opportunity to finish a body check.
"We're just trying to show up every night and give everything we've got. He does that," Carrier said of Marchessault. "And, you know what, he actually plays pretty physical. He's got a couple of good hits, and he gets involved."
Marchessault rubbed out Chicago Blackhawks star Patrick Kane in Round 1 and delivered healthy licks on a few Canucks players through the first two games of Round 2, most notably Elias Pettersson in the first period of the opener. In 10 postseason games, he's racked up 27 hits (fourth on the Golden Knights) and eight points (tied for fourth) while averaging 16:23 of ice time a night, his action split between even-strength play and Vegas' power-play opportunities.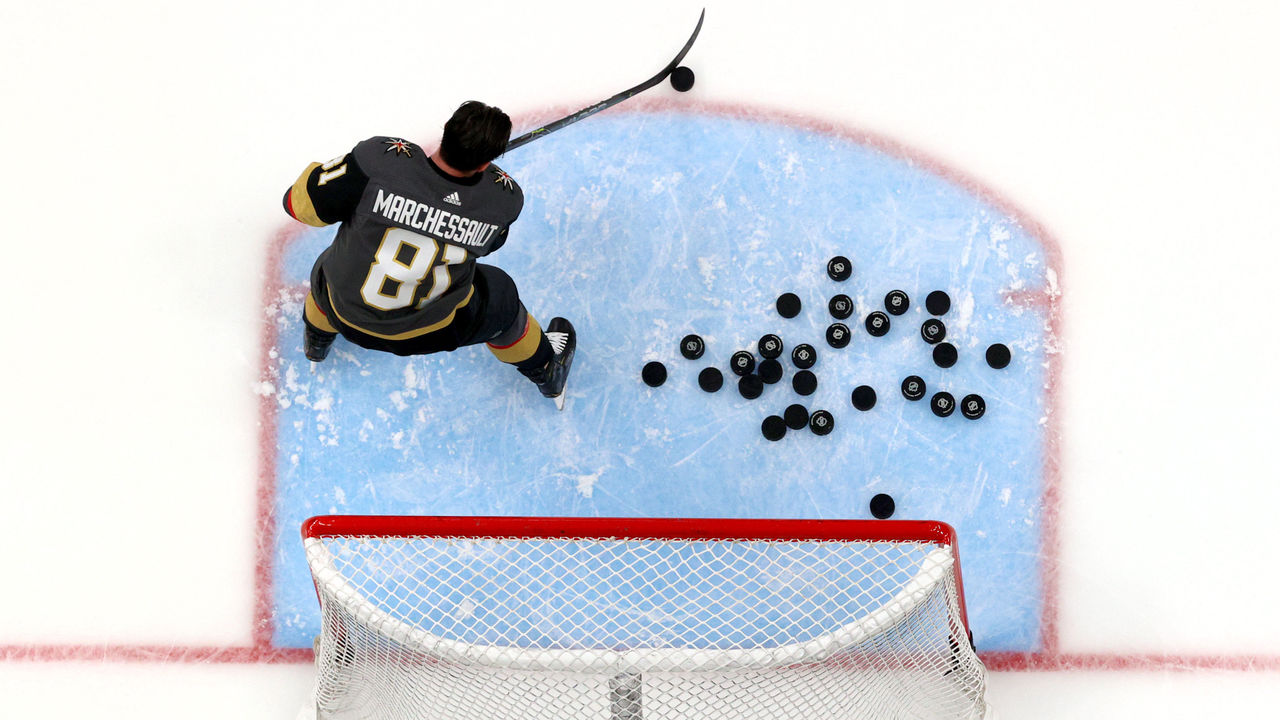 It wasn't that long ago when Marchessault was without a full-time spot on an NHL roster. Heading into the 2015-16 season, Marchessault, then a 24-year-old dad of two with an expiring contract, posed a question to his wife Alexandra: Should we continue here or head overseas to carve out a lengthy career in a top European league?
"We were spending a couple of months at the (Tampa) hotel, and I told her I'm giving myself one more chance to make the NHL," Marchessault said. "That year, the Lightning had three or four injuries up front, so I was able to get a bigger role for them and I started doing well and I made the team." He dressed for 45 NHL games, a career high at that point. There were low moments as a healthy scratch - "there were certainly days when he'd get frustrated," Carle said - but, overall, it was the progress he needed.
It snowballed into a two-year, $1.5-million contract with the Panthers. Then, an injury to Jonathan Huberdeau in October 2016 put Marchessault on a line with two-way master Aleksander Barkov and living legend Jaromir Jagr. He took full advantage, scoring 11 points in the first month of the season and 51 over 75 total games.
"It takes an opportunity, a break, the right timing, the right person, for most players to succeed, you know?" said CAA Hockey's Pat Brisson, who became Marchessault's agent midway through his first season with Florida. "Not everyone is Sidney Crosby or Connor McDavid or Patrick Kane. He's got an amazing story of perseverance and resilience."
Making it that far was an incredible feat considering Marchessault's career almost stalled years earlier in junior, where he butted heads with Hall of Famer Patrick Roy. Marchessault would often come to the rink upset about hockey or something in his personal life. Roy, the owner, general manager, and head coach of the Quebec Remparts, wouldn't tolerate the negativity and entitled attitude. In hindsight, it was both a reality check and a turning point, though Tuesday night's social media outburst showed Marchessault can still struggle to let go of a loss.
"He made my life tough, but he made me realize as well that you have to do everything you can do to be better every day," Marchessault said of Roy. "Life's a grind, so you've got to work every day."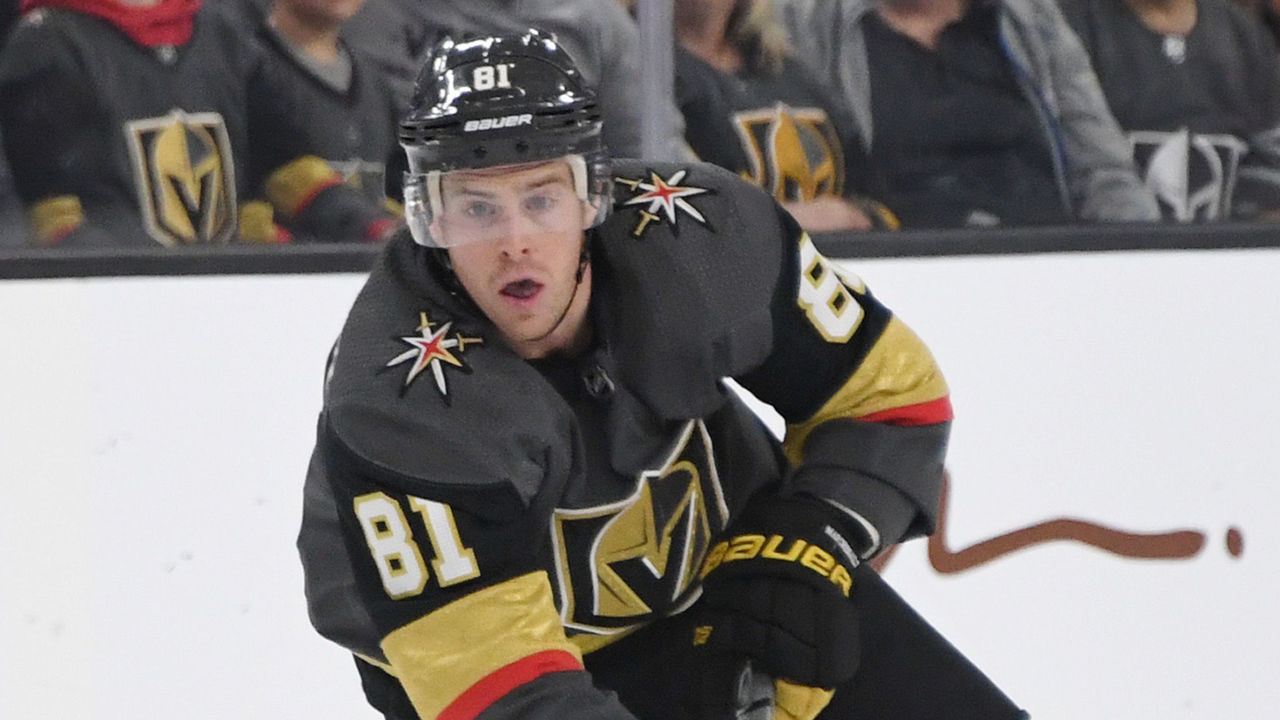 Ten years later, Marchessault finds himself in a bubble in Alberta competing for the Stanley Cup. In the middle of a pandemic, he's about to finish the second season of a six-year deal with the Golden Knights that pays him $5 million a campaign. Alexandra and the kids (the couple now has four little ones) are back in the Vegas suburb of Summerlin, though they may make the trip north if Dad makes the conference finals and health and safety protocols allow for such a visit.
"You talk to them every day and, also as a parent, you miss a lot of things. My 1-year-old started walking and … my two oldest, they started school. It's all stuff that you miss, and it's really unfortunate as a parent to miss those (moments)," he said. "They're asking me how many (days) before they're going to see me. It's hard for me to give them an answer. It could be possible later in the playoffs, but (the current protocol is) not necessarily adequate."
In the meantime, Marchessault is making the most of bubble life after years on the bubble. Vegas' fun committee - tailor-made for a chatterbox like Marchessault - is a welcome distraction as the team tries to navigate a once-in-a-lifetime situation. The talented "glue guy" has never really changed, even as he's settled into his tenure with the Golden Knights.
"He's always got something to say. He's always got a lot of enthusiasm around the rink, loves being at the rink. I feel like he's a perfect guy for it," Vegas forward Nick Cousins said of Marchessault's involvement in the committee. "He always wants to play cards, he always wants to do something. I don't think he can sit in his room for more than five minutes."
John Matisz is theScore's national hockey writer.