Gibson trade destinations, highest-upside fliers, and 4 other NHL items
Christopher Mast / NHL / Getty Images
We're officially in the holding-pattern stage of the offseason.
While the list of notable unrestricted free agents has dwindled over the past week, Vladimir Tarasenko, Patrick Kane, and Jonathan Toews remain unsigned. Patrice Bergeron and David Krejci will likely either return to the Boston Bruins or retire from the NHL. Meanwhile, Erik Karlsson, Connor Hellebuyck, Alex DeBrincat, and John Gibson are all entangled in daily trade speculation.
Let's take a look at Gibson's situation, the murkiest of the four listed above.
"There's a little uncertainty. I'm not sure what's going to happen," Gibson told the "Cam & Strick Podcast" in an interview released Tuesday, a day after his agent refuted a spicy report from Daily Faceoff insider Frank Seravalli.
"Whether I'm in Anaheim or somewhere else," Gibson added on the podcast, "I'm just worried about being ready to play. I want to have a good year."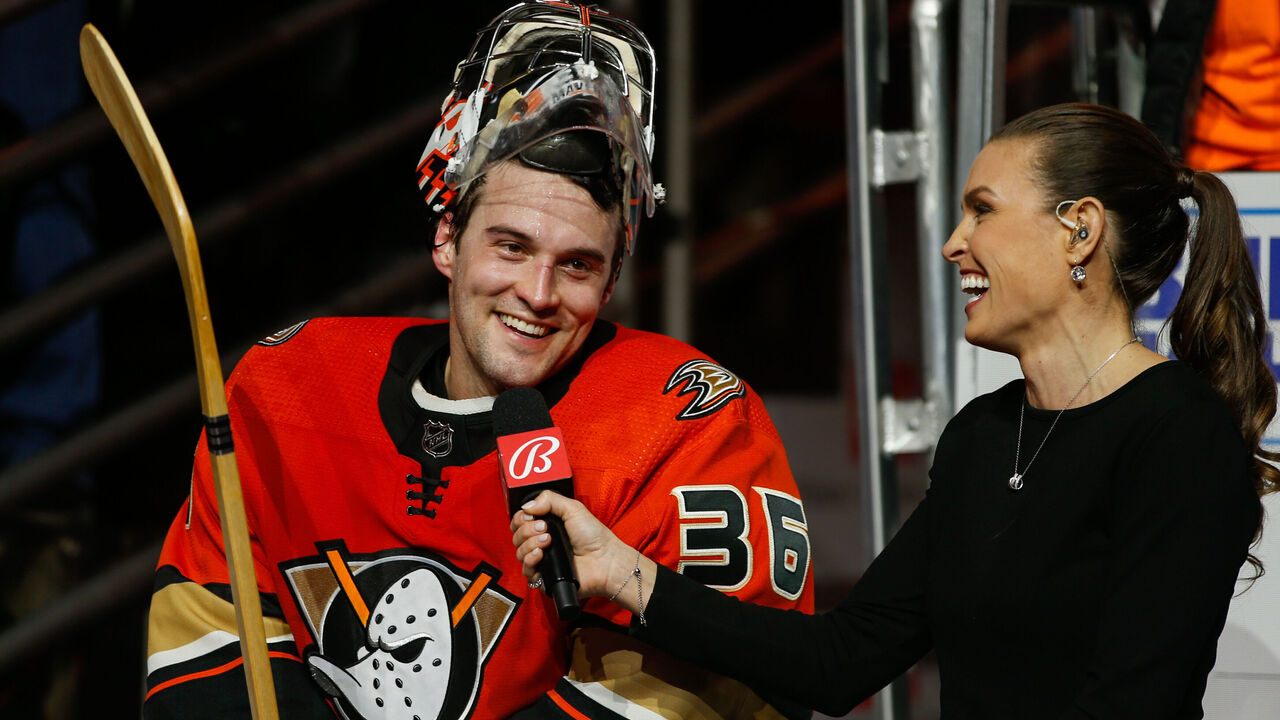 Here's the bad news: Gibson is fresh off the worst season of his career. The Anaheim Ducks starter has a history of injuries, turns 30 next Friday, and his contract not only carries a $6.4-million cap hit through 2026-27 but also includes a 10-team no-trade clause.
Now, for some additional context: The Ducks were absolutely horrendous defensively this past season, allowing the most shots per game (39.1) in NHL history. And these shots weren't all from the point - Gibson faced the most inner-slot shots out of any goalie despite ranking 13th in total minutes played.
As for the attraction, well, it wasn't that long ago that Gibson was considered a borderline star. There's a decent chance the athletic 6-foot-2 netminder returns to form in a playing environment that doesn't exhaust him night after night. He's long been one of the more competitive, fiery goalies in the league.
Speculating here, but I see two obvious and two dark-horse destinations.
Obvious: New Jersey Devils
New Jersey's Vitek Vanecek-Akira Schmid duo is fine. But is it Stanley Cup-contender quality? The league has shifted toward cheaper tandems, so the Devils may not see a need to trade for Gibson. Then again, they have $5.6 million in cap space and just one player (restricted free agent Kevin Bahl) left to sign. They also have the picks and prospects to acquire a player of Gibson's caliber and have built up their roster to the point that a "win-now" move makes sense. If Anaheim wants a goalie in return, how about Vanecek?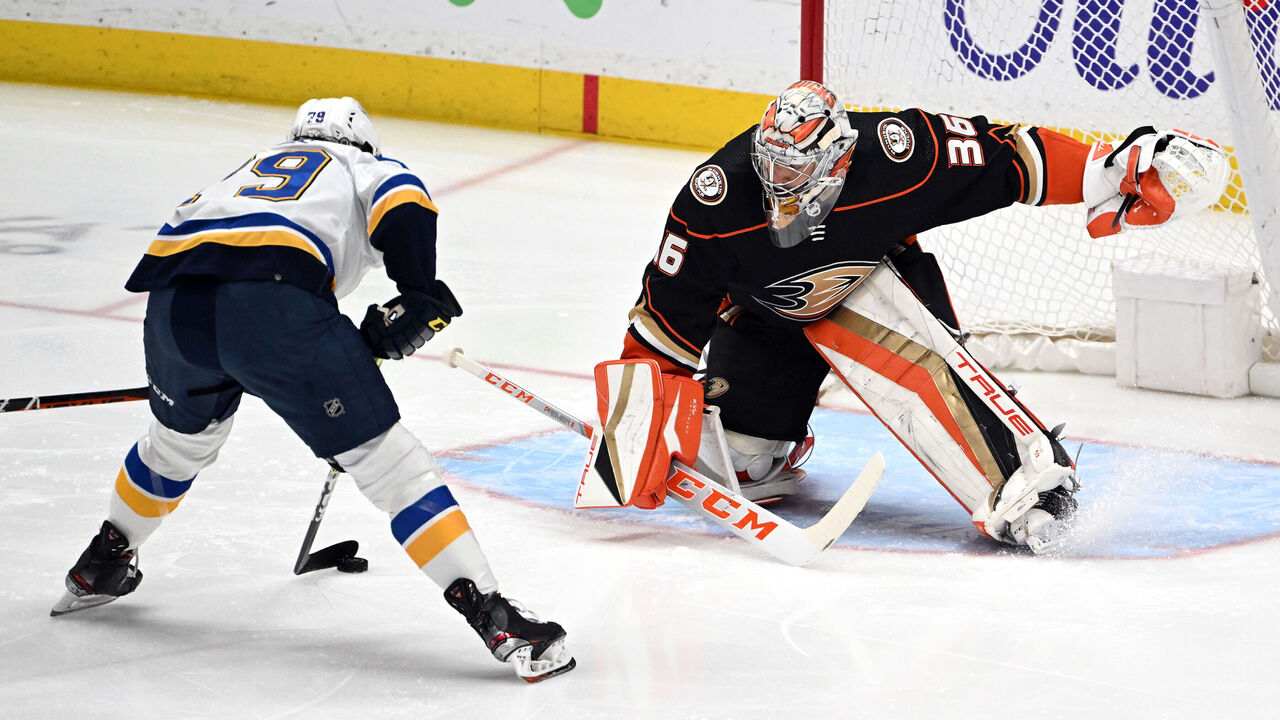 Obvious: Buffalo Sabres
Devon Levi is the Sabres' goalie of the future. The youngster needs help next year, though, and Ukko-Pekka Luukkonen and Eric Comrie aren't great 1B options. The Sabres have $6.7 million in cap space, prospects galore, and too many NHL defensemen. So if they're serious about ending their historic playoff drought, they should, at the very least, consider acquiring Gibson (or Hellebuyck). The remaining years and money on the contract may be a deal breaker, but Buffalo otherwise feels like a realistic landing spot for Gibson.
Dark horse: Columbus Blue Jackets
Based on their moves this offseason, the Blue Jackets are desperate to move out of the NHL's basement. Can they make legitimate progress in the standings with a goalie tandem of Elvis Merzlikins and Daniil Tarasov? Doubtful. To make a deal work with Anaheim, the overpaid Merzlikins would likely be involved, which would require Columbus to fork over even more future assets. Translation: The Gibson-Columbus trade fit is far from perfect.
Dark horse: Los Angeles Kings
The Kings don't have the cap space to absorb Gibson's ticket, nor do they have contracts of their own that are imminently movable. The front office must get creative if it desires an upgrade in net. Let's face it: The duo of Pheonix Copley and Cam Talbot isn't exactly getting anybody excited. Gibson would be an interesting gamble.
Highest upside among young UFAs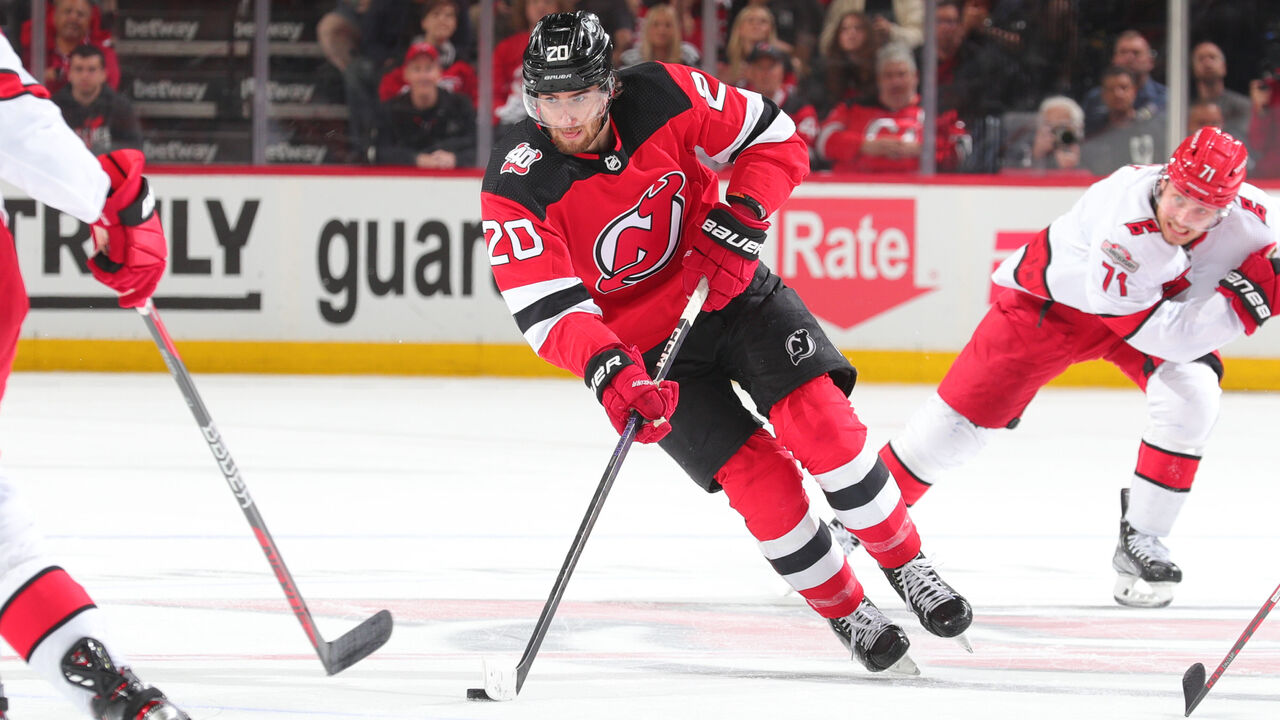 The salary cap rising by only $1 million (again) has led to a few curious trends.
For instance, since July 1, only four UFAs have signed contracts with a new club for longer than four years - forwards J.T. Compher and Miles Wood, defenseman Ryan Graves, and goalie Joonas Korpisalo. Why? The 2023 UFA class lacked star talent, plus many players opted for short-term deals because they're eyeing a bigger payday when more money's available in a year or two.
Another trend: for a second straight summer, a sizeable group of young NHLers suddenly became UFAs after not receiving qualifying offers as RFAs.
Last year saw the likes of Dylan Strome, Dominik Kubalik, and Ilya Samsonov become UFAs overnight. This year's RFA-to-UFA crop can be divided into three buckets - those who re-signed with the team that didn't issue them a qualifying offer, those who signed elsewhere, and those who remain unsigned.
Michael McLeod has the highest upside among players who re-signed.
The Devils center took a step forward this past season and was one of the team's top playoff performers. Against the New York Rangers and Carolina Hurricanes, McLeod used his world-class skating and tenacity to attack from prime scoring areas. I strongly believe the 25-year-old is primed for a full breakout in 2023-24, perhaps grabbing the third-line pivot role. At worst, he'll live up to his one-year, $1.4 million deal by feasting on opposing fourth lines.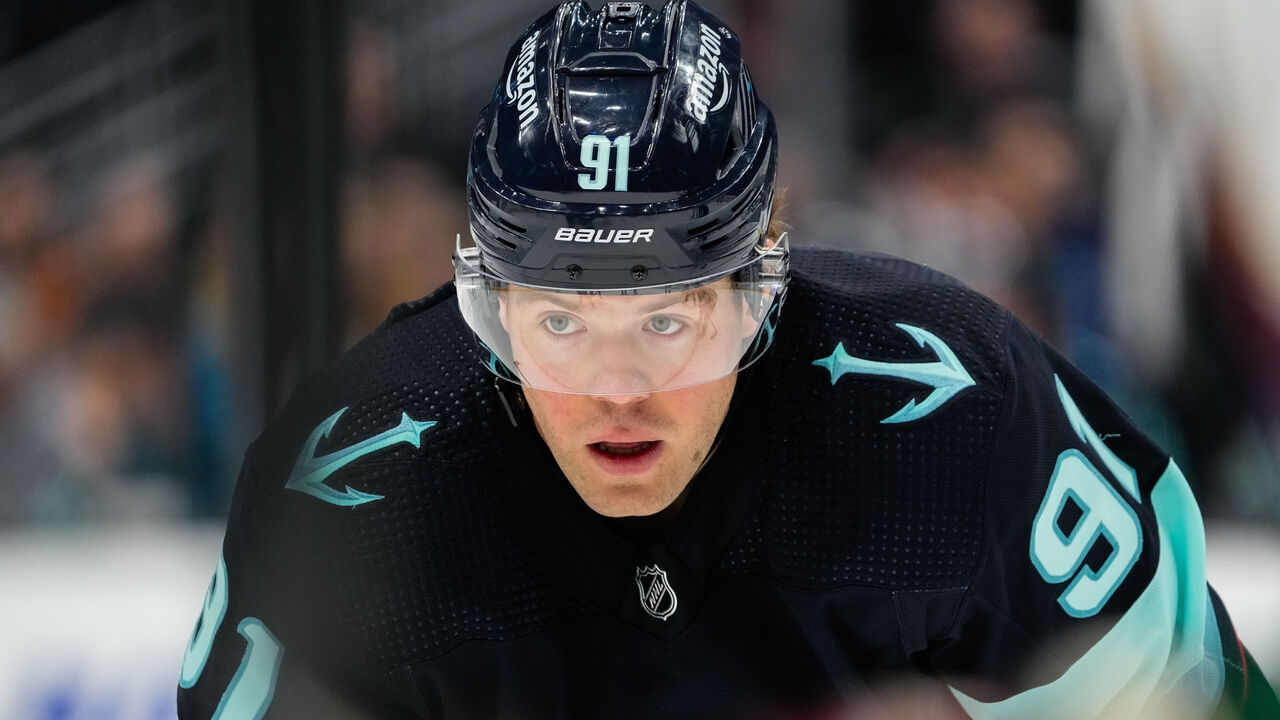 Daniel Sprong has the highest upside among players who signed elsewhere.
At one year, $2 million, Sprong's a perfect flier for the goal-deprived Detroit Red Wings. A threat off the rush at five-on-five and a secondary trigger man on the power play, he recorded 46 points in 66 games in 2022-23, despite skating for just 11:25 a night. His goals-for per 60 minutes rate (1.67) finished between Kirill Kaprizov's (1.70) and Jack Hughes' (1.66). That's damn good company - though Sprong's low usage as a member of the Seattle Kraken and his journeyman resume suggest coaches don't trust him in key situations. Maybe the 26-year-old finds a more permanent home in his fifth NHL city.
Ethan Bear has the highest upside among players who remain unsigned.
The right-handed defenseman, who didn't receive a qualifying offer from the Vancouver Canucks, recently underwent shoulder surgery and will be sidelined until around December. The injury's definitely affected Bear's stock, but is there an NHL team that doesn't need a depth option who can play both sides? Bear, 26, breaks the puck out well and is coming off a nice run with the Canucks, where he earned 18:32 a night. Perhaps he signs a one-year deal closer to training camp. Or maybe he's forced to wait until he's fully healthy.
What Ducks covet in draft-eligible D-men
Martin Madden was hired as Anaheim's director of amateur scouting in 2008 and promoted to assistant GM 12 years later. The McGill University engineering grad, who's based in Quebec City, oversees the Ducks' drafting.
Under Madden, the club has drafted and developed NHL-caliber defensemen at an incredibly high rate. It chose Justin Schultz and Jake Gardiner in 2008, Sami Vatanen in 2009, Cam Fowler in 2010, Josh Manson in 2011, Hampus Lindholm in 2012, Shea Theodore in 2013, Brandon Montour and Marcus Pettersson in 2014, Jacob Larsson in 2015, and Josh Mahura in 2016.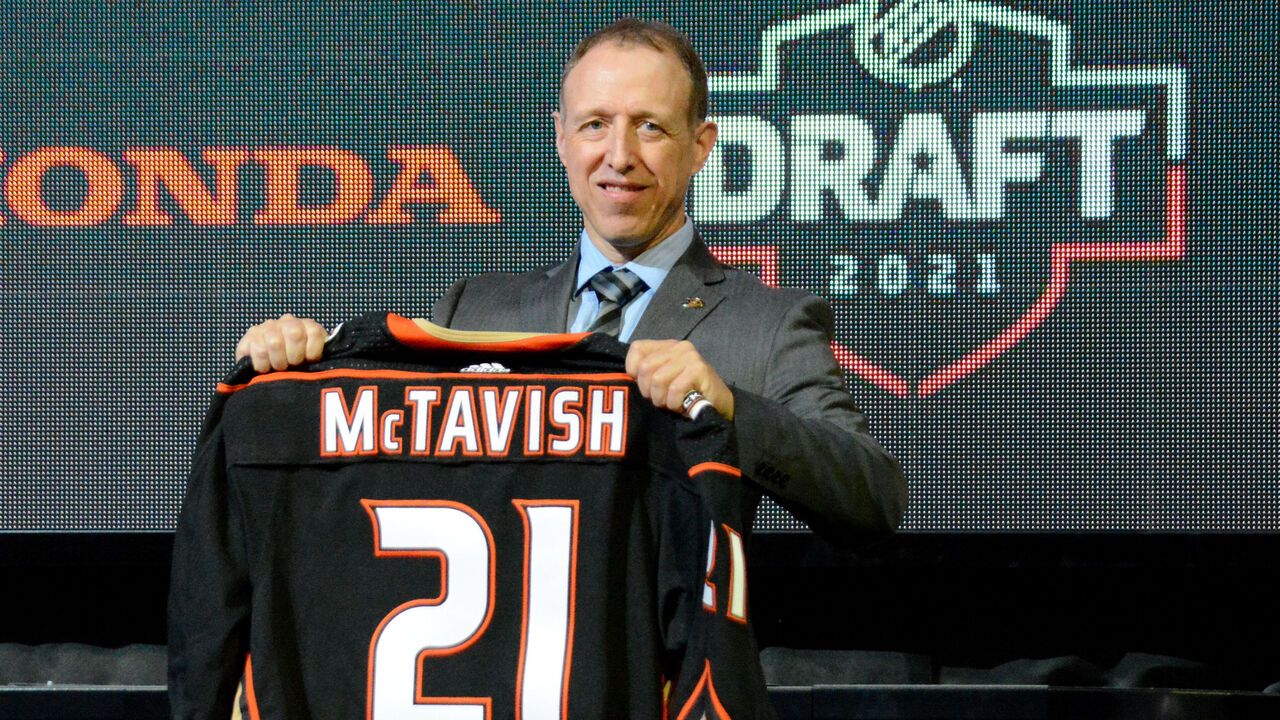 That's right. In every year from 2008 to 2016, at least one blue-liner selected by Anaheim has blossomed into an everyday NHLer (minimum 150 career games). And with post-2016 studs Jamie Drysale, Pavel Mintyukov, Tristan Luneau, Olen Zellweger, and Jackson LaCombe leading the next generation, it's looking like a handful of names will be added to the list soon enough.
But it's not just the quantity. Some of these defensemen were picked as late as 106th and 160th overall. What do the Ducks see that most other teams don't?
"It comes back to our core values in what we like in defensemen when they're young and what allows them to keep growing into the pro game," Madden told theScore at the conclusion of this year's draft in Nashville. (The Ducks didn't pick a blue-liner until 97th overall - Konnor Smith from the OHL.)
"So," Madden added with a laugh, "I'll let you figure that out …"
After some prodding, the executive elaborated a tad on those "core values."
"Hockey sense and mobility for a young defenseman are probably the two primary ingredients we look at."
Hockey sense and mobility? OK, so the Ducks aren't splitting the atom here. What's notable, though, is Anaheim's clear dedication to their core values.
If a team trims down its draft list to include only defensemen who have good hockey sense and good mobility, they're betting exclusively on a certain type. Based on Anaheim's track record under Madden, the bet's been pretty clever.
Parting shots
Tampa Bay Lightning: The flat salary cap continues to wreak havoc on the Lightning's once-enviable depth. Gone via free agency or trade: Alex Killorn, Ross Colton, Pat Maroon, Corey Perry, and Ian Cole. The replacements: Conor Sheary, Luke Glendening, Logan Brown, Josh Archibald, and Calvin de Haan. No offense to the new guys, but as a group they don't even come close to matching what's been lost. Tampa's star-caliber players will keep them very competitive in 2023-24. The pressure's more so on the second tier - think Tanner Jeannot and Nick Paul up front and Erik Cernak and Nick Perbix on the back end - to find another gear and compensate for the annual talent drain.
Favorite fits: I can't wait to see how Jonathan Drouin, Matt Duchene, and Dmitry Orlov fare this coming season. With Drouin and Colorado, this might be the former top prospect's last chance at establishing himself as an impact forward; yet there may not be a better place for him in the NHL than on old pal Nathan MacKinnon's club and, possibly, MacKinnon's wing. With Duchene and Dallas, I'm psyched to see how he blends into a versatile forward group; does Duchene line up at wing or center, and what kind of role does he assume on the power play? With Orlov and Carolina, the fascination lies in the possibilities with that stacked defense corps; specifically, how Orlov gets deployed alongside fellow top-pair guys Brent Burns and Jaccob Slavin, and, if he's not traded in the offseason, another dynamite player in Brett Pesce.
See ya soon: If this is your first time, eighth time, or 20th time reading "Takes, Thoughts, and Trends," thank you, thank you, thank you. I loved producing theScore's biweekly hockey grab bag throughout 2022-23 (the edition you're reading is No. 22 of the season) and I'm looking forward to churning out many more starting in September. If you have a comment, concern, question, or idea, please don't hesitate to reach out via email (john.matisz@thescore.com) or through Twitter (@MatiszJohn). Oh, and on my way out, a self-indulgent podcast recommendation for the offseason: Please try out "When Goalies Were Weird," a six-part narrative series about 1990s-era goalies that we released in late 2021. The content's still relevant, and I assure you it'll be a good companion while you mow the lawn or road-trip this summer. More info: