In appreciation of Kyle Connor, the NHL's perennially overlooked star
Darcy Finley / NHL / Getty Images
The NHL season has passed its midway point, and lost in the sea of first-half surprises and disappointments is one player who always seems to be hiding in plain sight, both on the ice and in our minds.
That player is Kyle Connor of the Winnipeg Jets.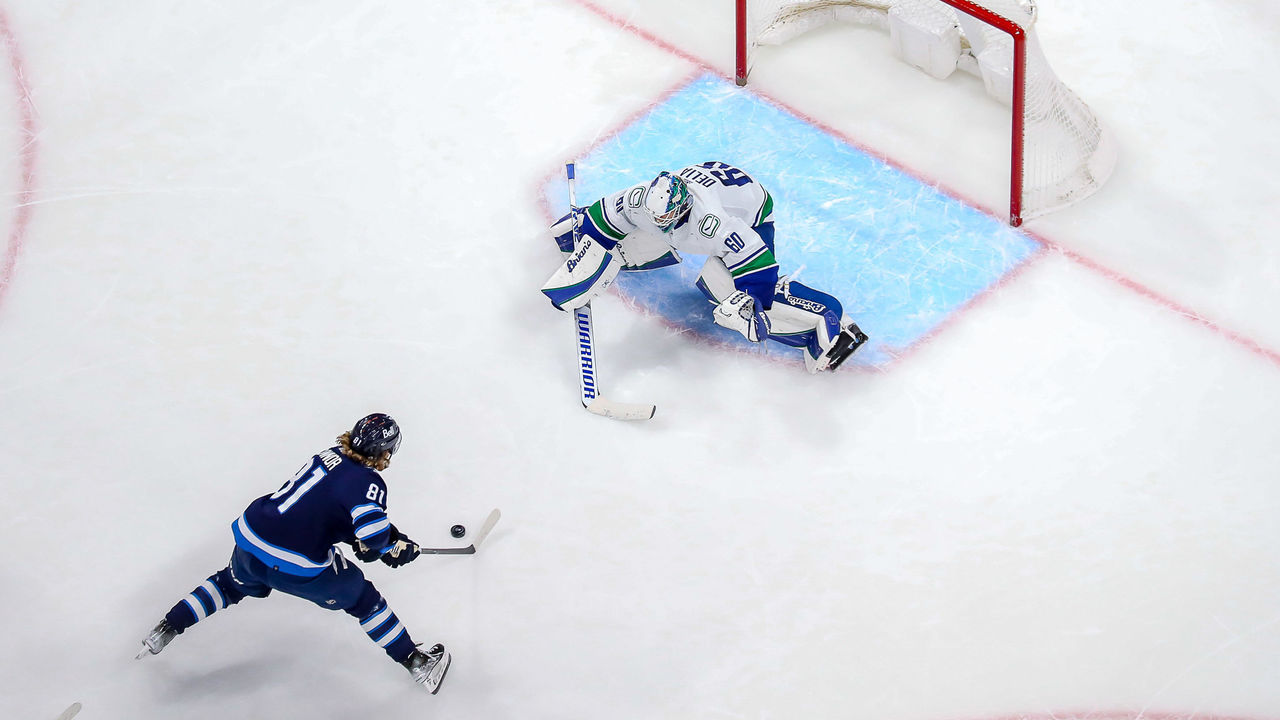 In Manitoba, where they know him best, Connor is celebrated as a superstar. Elsewhere, the 26-year-old's exploits tend to be overlooked. Connor has scored the sixth-most goals since 2017-18 - his first full NHL season - but you'd probably be surprised to see his name among hockey's elite offensive dynamos.
Consider this: Connor's 197 goals in that span are 19 behind David Pastrnak, 17 ahead of Nathan MacKinnon, and 19 ahead of Steven Stamkos. From a name-recognition standpoint, Connor is the relative nobody of that group of snipers.
This season, Connor has 53 points in 44 games, tying him for 10th in league scoring. Winnipeg's coaching staff relies on him for 20 minutes a night, three of which are spent on the right flank of the top power-play unit.
"Hey, maybe it's a good thing. Maybe teams are taking him and us lighter than they should be," Jets defenseman Josh Morrissey said. "He's a fantastic player. And it's not just the last couple of years, right? He's been doing this for a while. Maybe we'll try to keep him under the radar."
Added Winnipeg forward Sam Gagner: "He doesn't look for press or accolades or anything like that. He's just hungry to score, hungry to help us win. That's all he focuses on."
The Central Division-leading Jets have done plenty of winning since October. They own a 29-14-1 record and a plus-33 goal differential thanks to stellar team defense (2.59 goals against per game to rank second) and team offense (3.34 goals per game to rank ninth) under new bench boss Rick Bowness.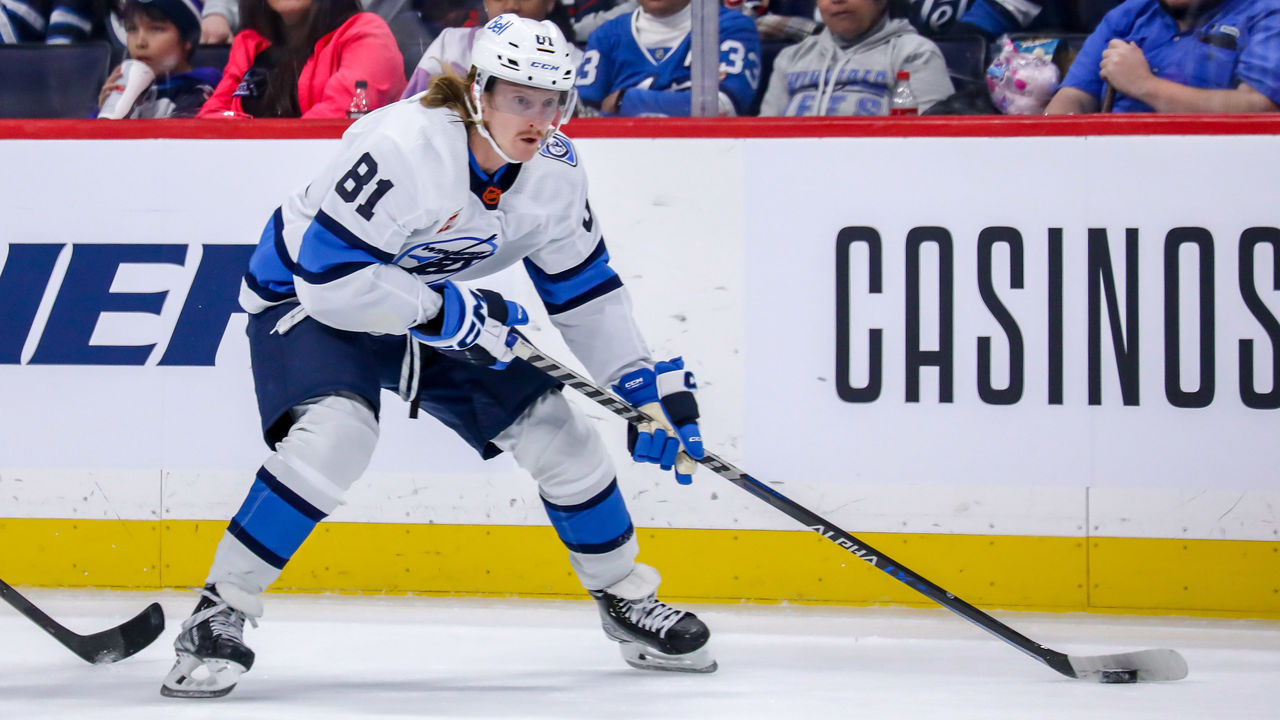 Connor, a shoot-first winger sharing five-on-five shifts with center Pierre-Luc Dubois and Nikolaj Ehlers, is projected to hit 30 goals for the fifth time in six seasons. (He was on pace for 37 during the pandemic-shortened 2020-21 campaign.) His assist rate, meanwhile, is on the rise. He's on pace for 60 helpers after recording a career-high 46 last year, and his 0.52 primary assists per game - almost double his previous best - are seventh in the NHL.
Connor didn't work on his passing more than usual this past offseason, and he hasn't made any major tactical adjustments during the season. "I love to shoot, score goals, but I like to think that whatever the best play is, that's the one I should make," he said when asked about the sudden uptick in assists.
For the record, Connor hasn't lucked into the production, sitting eighth in primary points with 21 goals and 23 primary assists. The top 10 is a who's who of dual threats: Connor McDavid and Leon Draisaitl lead the charge with 60-plus, while Pastrnak, Jason Robertson, Mikko Rantanen, Tage Thompson, Kirill Kaprizov, Nikita Kucherov, and Jack Hughes are all in the 40-50 range.
Connor is also quietly tied with Draisaitl for the league lead with eight game-winning goals. Since 2017-18, only McDavid and Draisaitl have compiled more game-winners than Connor's 41, a record total for the Atlanta-Winnipeg franchise.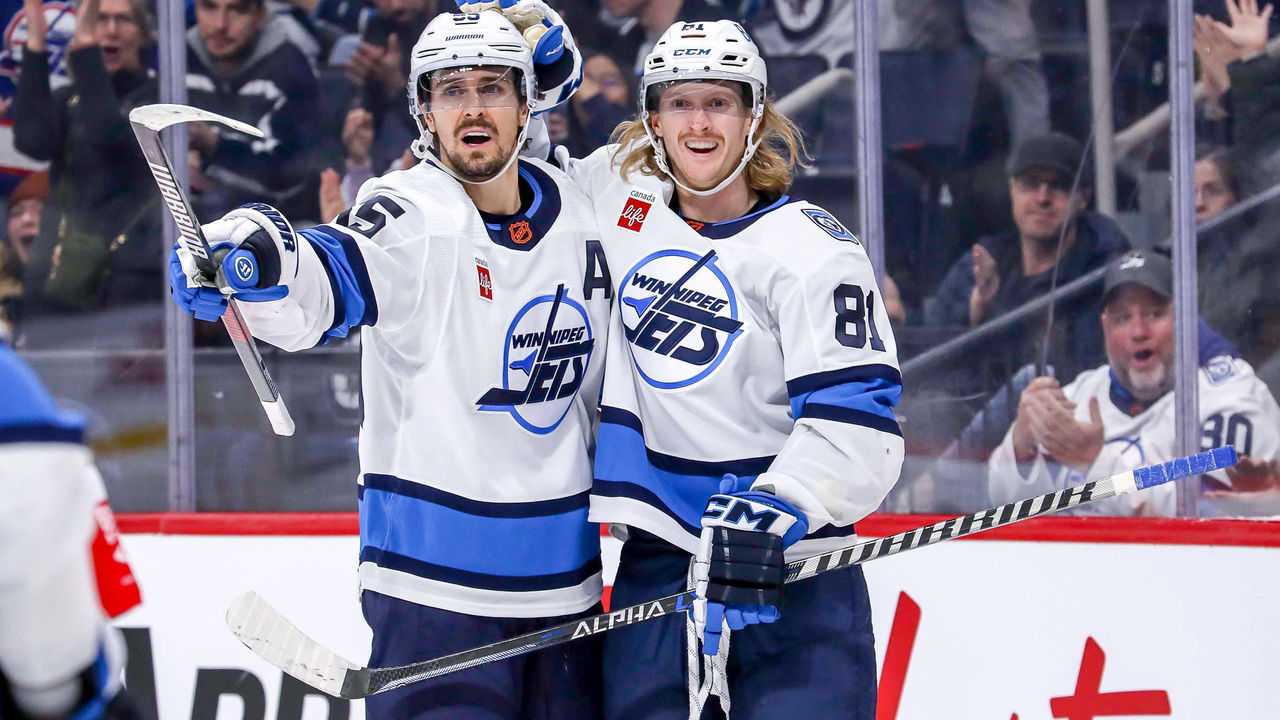 Connor's calling cards are his quick feet and wicked wrist shot. "It's one of the best releases I've seen," said Bowness, who's on his seventh stint as an NHL head coach. Teammates also rave about Connor's off-the-charts hockey IQ, which manifests both in his abilities as a playmaker (holding on to the puck for that extra millisecond) and a sniper (finding that free patch of ice from which to sling pucks).
"A lot of the things he does offensively, they don't pop," Gagner said. "You see the high-end speed and how he creates off the rush, of course - everyone does - but a lot of the offense he creates in the O-zone is actually really subtle. He does a great job of creating these little pockets of ice for himself, where he can get loose to create a chance for someone or score himself."
Multiple people mentioned that Connor is underrated as a forechecker. He can use his speed to win the foot race or, if he doesn't have a good beat on the chase, utilize his smarts to strip the puck from the defender.
"There's no flash to him, really," said former Jets coach Todd Woodcroft, who helped run the club's forward group from 2016-20. "The only flash is when he's going by you and you're looking at his jersey flapping in the wind. He's substantive and it shows in his production."
Surely, Connor's surroundings have played a role in dimming his star power.
Winnipeg is a unique market in that it's both big and small. Similar to Ottawa, the fan base is rabid and fairly large compared to, say, a club located in the southern United States. But the metropolitan population and media coverage don't stack up to powerhouse markets like Toronto, Montreal, and Vancouver.
Connor is also sometimes overshadowed within the Jets' ecosystem. This year, Morrissey - a Norris Trophy contender - and goalie Connor Hellebuyck - a Vezina front-runner - are receiving the bulk of national attention. At various points in the past, Dustin Byfuglien, Patrik Laine, Mark Scheifele, Blake Wheeler, Ehlers, and Dubois have distracted from Connor's exploits for one reason or another.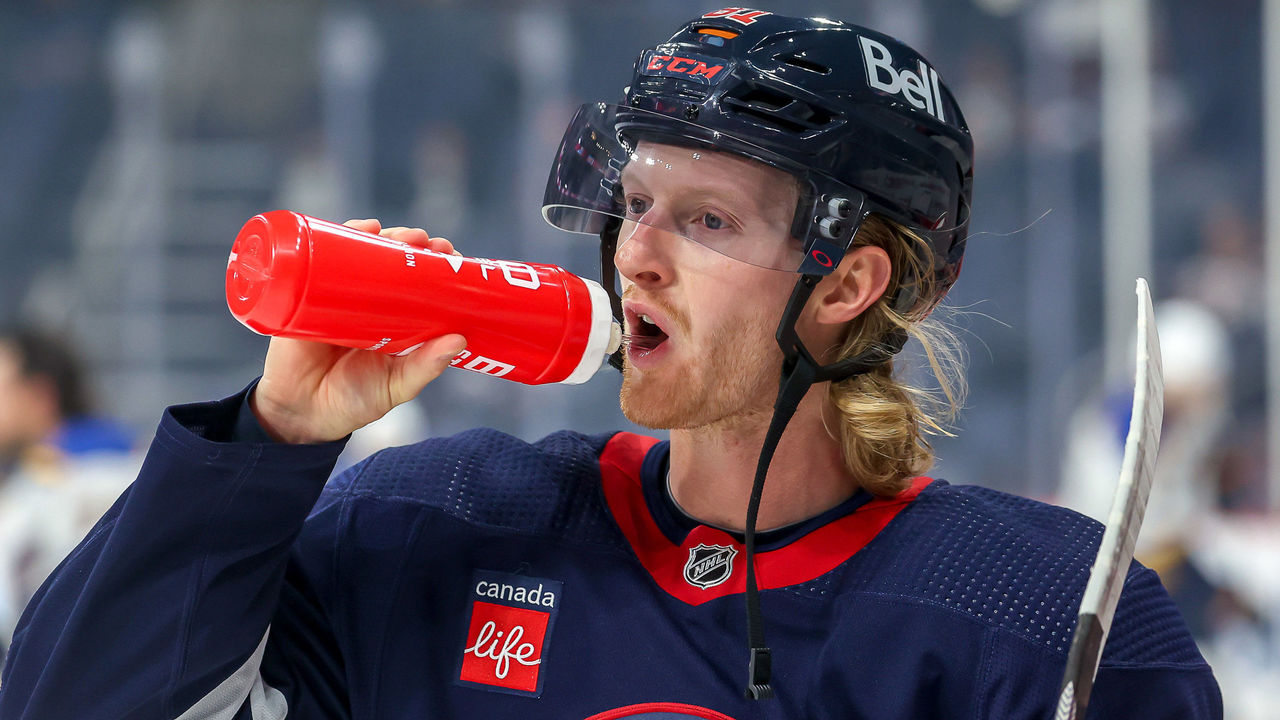 Echoing others, ex-Jets goalie Eric Comrie, now with the Buffalo Sabres, says Connor is a "typical chill kind of guy" who's low-key and low-maintenance. He isn't overly stiff or overly goofy. The native of Shelby Township, Michigan, unwinds in the summers with golf, fishing, and hunting. You won't catch him hawking a product on TV or Instagram anytime soon.
Listed at 6-foot-1, 182 pounds, Connor has filled out his frame since the Jets drafted him 17th overall in 2015. That said, standing next to him last week in the visitor's locker room following the Jets' 4-2 victory in Buffalo - after Connor scored the game-winning goal on a dizzying breakaway deke - it's fair to say there isn't a wow factor to his physique. He isn't a hulking presence.
Even his name is unassuming.
"It's like, if he was Kyle Stinowski, you'd remember him a little bit more," Woodcroft said with a laugh. "But Kyle Connor? He might as well have a name tag saying he works at Best Buy."
Woodcroft - who labels his former player kind, humble, quiet, and ultra-competitive - uses a gardening analogy to emphasize his point: "Kyle doesn't crave any sunlight. He's this plant that's grown and been fostered. He's got roots, and he's like a tropism growing towards the sunlight but avoiding it."
Sixth in goals since 2017-18 with little fanfare. Does Connor himself care?
"If I lost sleep over that, I'd need to find bigger issues to deal with," Connor said with a sheepish grin. "Focusing on what you can control is a big part of who I am. And that relates not only to how I am on the ice but off the ice too. I haven't put too much effort into worrying about being more well-known."
He added: "I just go about my business and play hockey."
John Matisz is theScore's senior NHL writer. Follow John on Twitter (@MatiszJohn) or contact him via email (john.matisz@thescore.com).