Ranking the 10 worst acquisitions from the 2022 NHL offseason
After ranking the 10 best acquisitions Thursday, we're exploring the other end of the spectrum and analyzing the 10 worst additions from the 2022 NHL offseason.
Every summer, teams get desperate and will overpay in free agency and on the trade market. This past offseason was no exception. Some moves looked awful the minute they were made, while some players - despite strong track records - haven't been able to find their groove in their new surroundings.
These rankings factor in how players have performed with their new teams through the one-third mark of the campaign, acquisition cost, contract, and long-term outlook. Let's dive in.
xGF% = the share of expected goals a team produces while a player is on the ice at five-on-five
GSAx = goals saved above expected
1. Jack Campbell, Oilers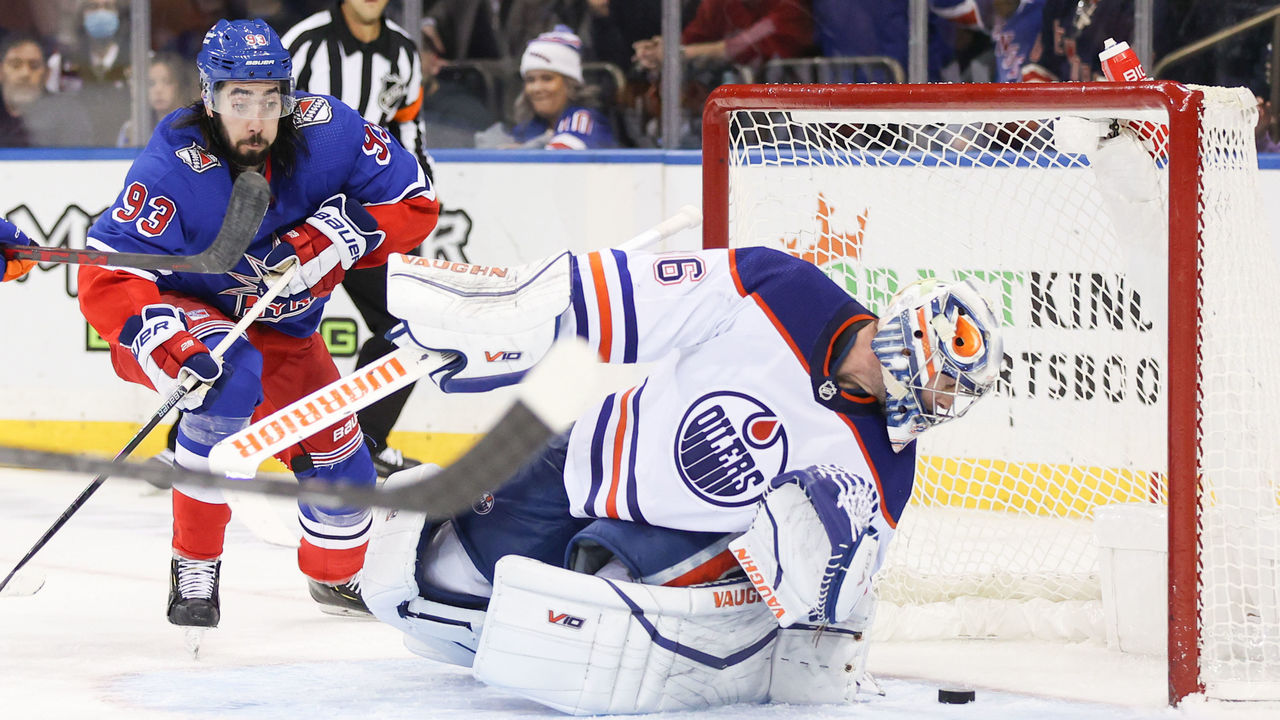 | Rec. | GAA | SV% | SO | GSAx |
| --- | --- | --- | --- | --- |
| 8-6-0 | 4.04 | .875 | 0 | -11.31 |
Acquisition: UFA signing
Contract: 5 years, $5M average annual value
Signing Campbell always came with some risk for the Oilers. For one, the 30-year-old had never played more than 31 games in a season until last year, when he appeared in 49. Secondly, there were always red flags with his stellar periphery stats last season (.914 save percentage, 2.64 goals-against average). Beneath the surface, he ranked 95th out of 118 goalies with a minus-7.96 GSAx, which shows he was propped up by an underrated defensive team in the Maple Leafs.
This season, Campbell ranks 71st out of 73 goalies in GSAx. He's been known to be very self-critical when he struggles, and it remains to be seen whether he can dig himself out of the crater he created to begin his Oilers tenure. If he can't regain his form, Edmonton's Stanley Cup chances will be significantly hampered by a $5-million backup goalie.
2. Ryan McDonagh, Predators
| GP | G | A | ATOI | xGF% |
| --- | --- | --- | --- | --- |
| 23 | 0 | 6 | 20:16 | 42.57 |
Acquisition: Trade with Lightning
Contract: 4 years, $6.75M AAV
This was a puzzling move from the get-go. As great as McDonagh's resume is - he's a two-time Stanley Cup winner, longtime Rangers captain, and Olympian - many assumed the Lightning would have to attach a significant sweetener to offload his contract. But the Bolts didn't, shipping him to the Predators for Philippe Myers and Grant Mismash.
McDonagh was one of the game's premier two-way defensemen in his prime and played an integral shutdown role for Tampa Bay's back-to-back championships, but he's shown signs of decline the past couple of years. This season, he's been among the worst defensemen in the league statistically, ranking 248th out of 259 blue-liners in defensive goals above replacement.
At 33 years old and with a lot of mileage, he's only going to get worse through the duration of his contract.
3. Erik Gudbranson, Blue Jackets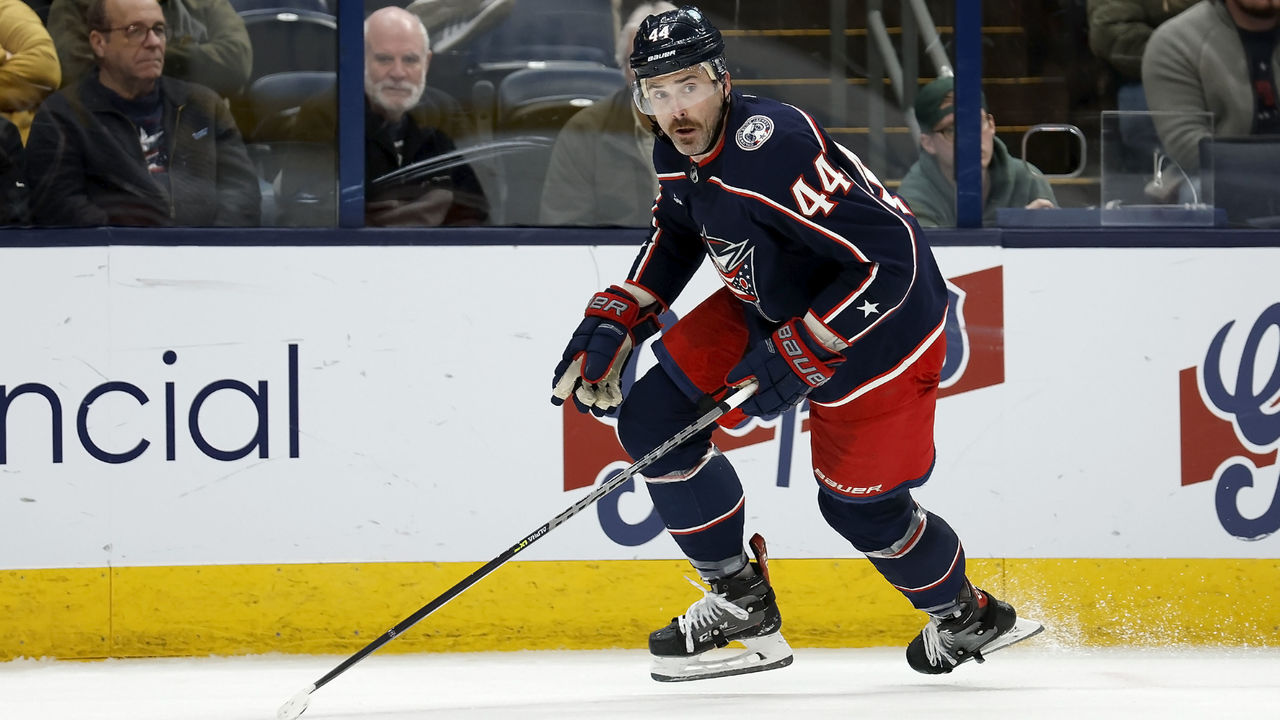 | GP | G | A | ATOI | xGF% |
| --- | --- | --- | --- | --- |
| 28 | 1 | 7 | 20:21 | 36.85 |
Acquisition: UFA signing
Contract: 4 years, $4M AAV
Gudbranson has divided the hockey community for the majority of his career. While he's a big, mean, and physical player, his on-ice results are generally poor.
But he proved to be an excellent fit under Darryl Sutter with the Flames last season, producing positive metrics in a third-pairing role. Then the Blue Jackets decided to give him top-four money, and the results so far are quite alarming.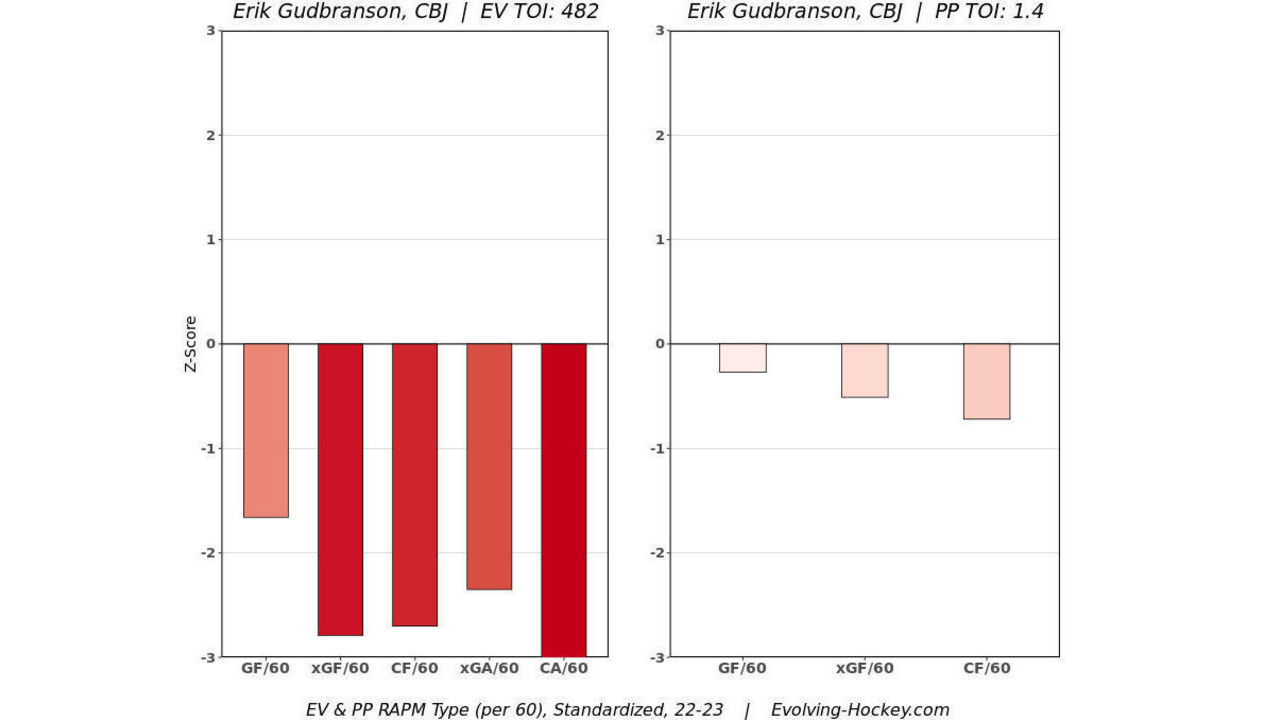 Considering Gudbranson is set to turn 31 in January, Columbus will struggle to improve as long as the 2010 third-overall pick continues to log top-four minutes.
4. Ben Chiarot, Red Wings
| GP | G | A | ATOI | xGF% |
| --- | --- | --- | --- | --- |
| 29 | 2 | 5 | 20:55 | 44.24 |
Acquisition: UFA signing
Contract: 4 years, $4.75M AAV
Chiarot, 31, is cut from the same cloth as Gudbranson: He's big, mean, and physical but typically has poor on-ice results. They're not as bad as Gudbranson's, which is why he's a spot lower on this list, but they aren't pretty.
The worst part is that Red Wings general manager Steve Yzerman brought in the veteran to help reigning Calder Trophy winner Moritz Seider - but Chiarot only appears to be dragging the young cornerstone defenseman down with him.
Here's a look at Seider's career five-on-five metrics with and without Chiarot as his partner.
| Seider's usage | TOI | GF% | xGF% |
| --- | --- | --- | --- |
| With Chiarot | 398:57 | 33.3 | 42.95 |
| Without Chiarot | 1458:43 | 50.0 | 46.83 |
5. Andrew Copp, Red Wings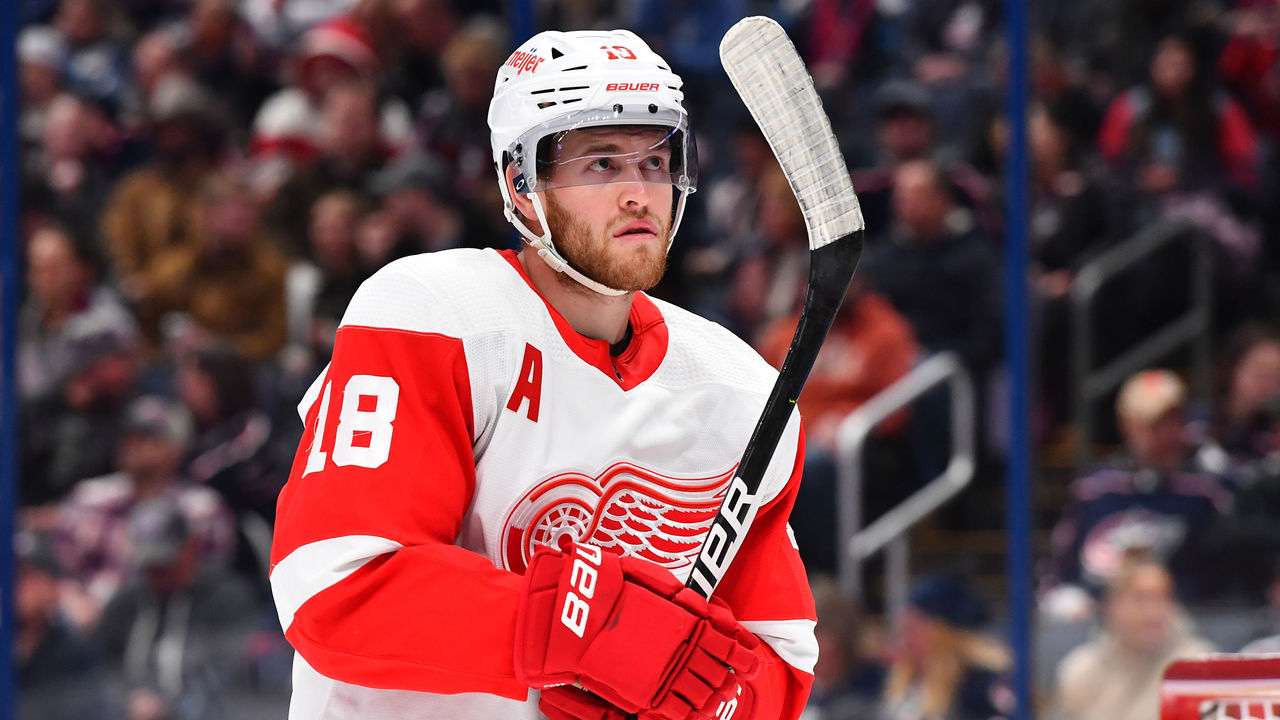 | GP | G | A | ATOI | xGF% |
| --- | --- | --- | --- | --- |
| 29 | 3 | 14 | 17:16 | 38.02 |
Acquisition: UFA signing
Contract: 5 years, $5.625M AAV
This probably isn't the homecoming Copp was picturing when he signed with the Red Wings.
The Michigan-born forward seemed like a slam-dunk acquisition for Detroit: It needed a second-line center behind Dylan Larkin, and Copp was coming off a career-best season - split between the Jets and Rangers - in which he hit the 20-goal mark for the first time.
That version of Copp has yet to show up in Motor City. The 28-year-old is lauded for his two-way play, but his xGF% this season ranks 341st out of 353 forwards to log at least 200 minutes at five-on-five. Copp's five-year pact can still turn out to be a nifty piece of work, but he currently carries the second-highest cap hit on the team, and the Red Wings aren't reaping the benefits.
6. Ryan Strome, Ducks
| GP | G | A | ATOI | xGF% |
| --- | --- | --- | --- | --- |
| 31 | 7 | 8 | 17:07 | 36.49 |
Acquisition: UFA signing
Contract: 5 years, $5M AAV
There was a belief during Strome's time with the Rangers that he was just riding Artemi Panarin's coattails. He hasn't done anything to quell that narrative during his stint with the Ducks so far.
Strome played at a 60-point pace per 82 games during his four years in the Big Apple, but the 29-year-old's production is significantly lacking this season - despite the league-wide uptick in scoring. Since he's never been known as a sound defensive player, he's running out of ways to contribute on the ice.
Anaheim is the worst team in the league right now, so Strome's deal isn't a major cause for concern yet. But when the Ducks are ready to start contending a few years down the road and Strome is on the wrong side of 30, they might wish they could get his contract off the books.
7. Tony DeAngelo, Flyers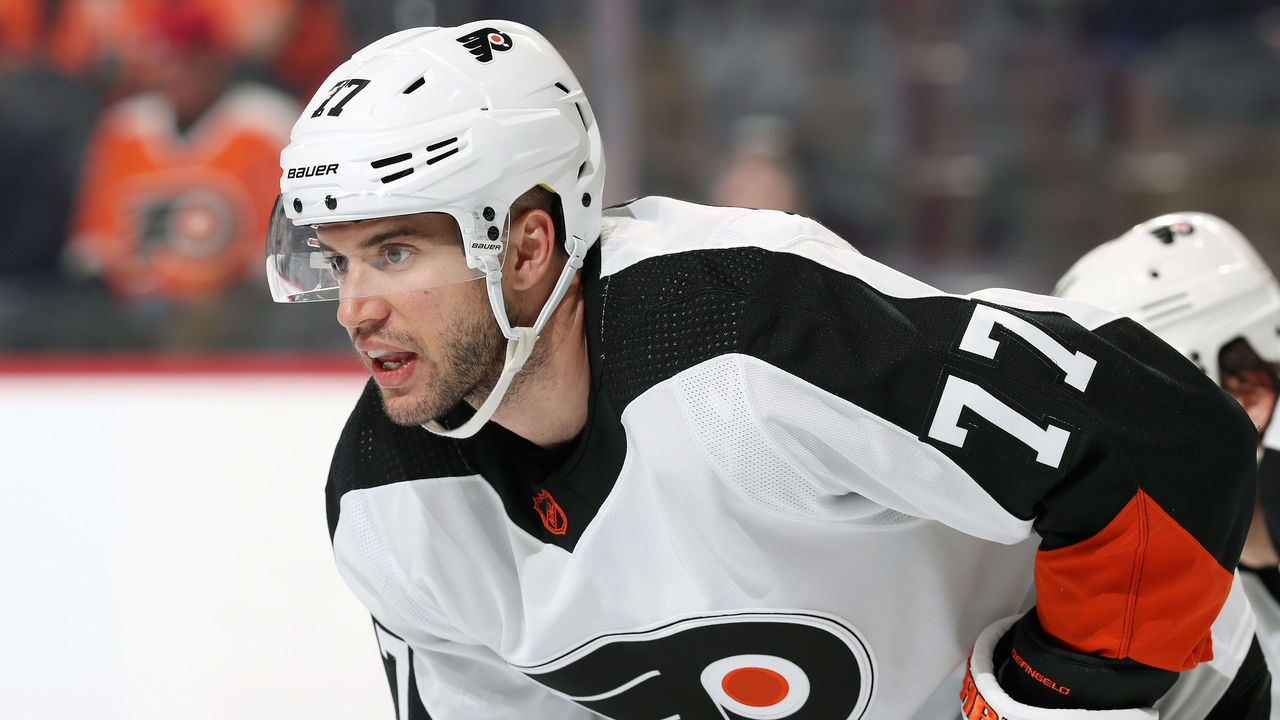 | GP | G | A | ATOI | xGF% |
| --- | --- | --- | --- | --- |
| 26 | 4 | 10 | 24:19 | 39.69 |
Acquisition: Trade with Hurricanes
Contract: 2 years, $5M AAV
DeAngelo may lead the Flyers' defense corps in points and average ice time this season, but not even that could save him from being made a healthy scratch earlier this month.
The 27-year-old ranks dead last among all blue-liners in defensive goals above replacement and is a minus-13 on the season, the worst differential on the Flyers. DeAngelo fared much better with the Hurricanes, but he spent the majority of his time with Jaccob Slavin, one of the best defensive defensemen in the game. Unfortunately for Philadelphia, there's no Slavin in the City of Brotherly Love.
The term of DeAngelo's deal isn't a glaring issue, but the Flyers did cough up three picks - including a 2024 second-rounder - to the Hurricanes in order to acquire his rights as a restricted free agent. That's a bit steep for a player who doesn't directly remedy the issues on Philly's back end.
8. Jonathan Huberdeau, Flames
| GP | G | A | ATOI | xGF% |
| --- | --- | --- | --- | --- |
| 27 | 5 | 13 | 17:09 | 54.15 |
Acquisition: Trade with Panthers
Contract: 1 year, $5.9M AAV
Calgary has failed to meet expectations across the board this season, but we're honing in on Huberdeau. Aside from Jacob Markstrom, it's hard to find a more underwhelming Flame in 2022-23.
Huberdeau was arguably the star attraction of the package the Flames received from the Panthers in the Matthew Tkachuk trade. The organization was so confident in Huberdeau's fit that it signed him to an eight-year, $84-million extension starting next campaign without even seeing him in a Flames jersey - and why not? Huberdeau posted 115 points last season, good for second most in the NHL.
Sure, Huberdeau hasn't been downright abysmal, but if he continues to have a hard time adjusting to Sutter's system, it's going to be a long nine years.
9. Evgenii Dadonov, Canadiens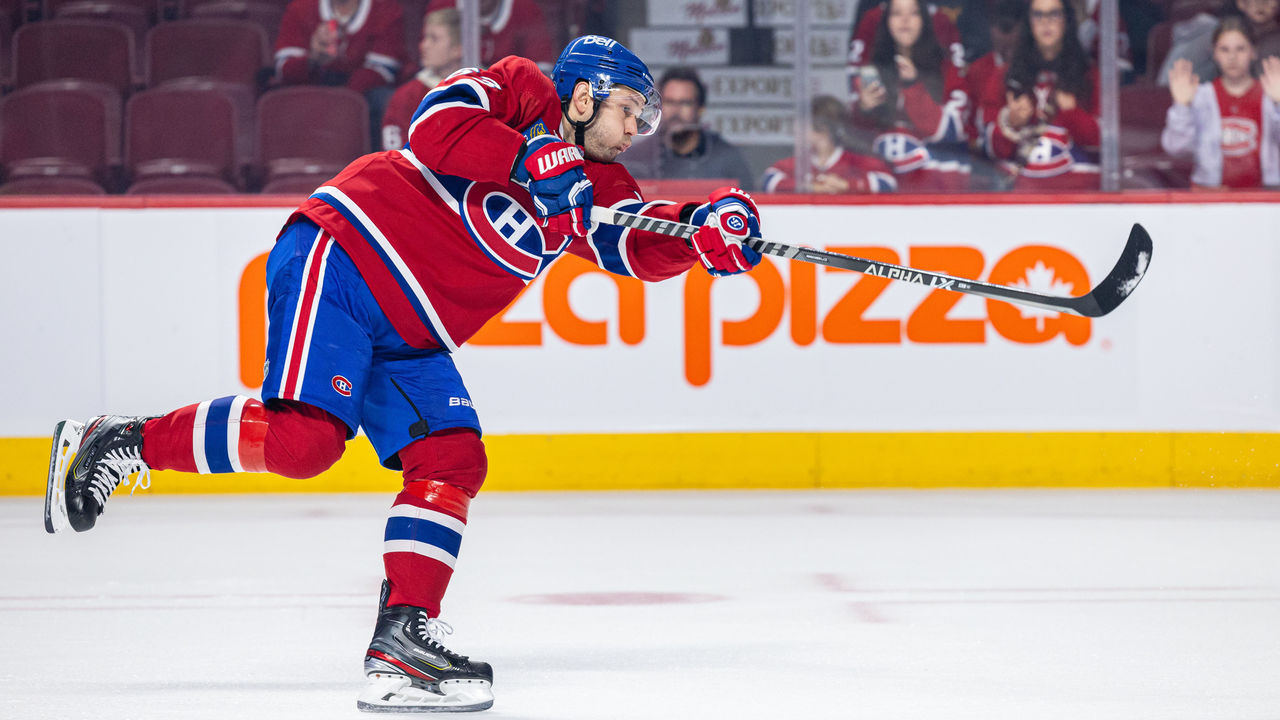 | GP | G | A | ATOI | xGF% |
| --- | --- | --- | --- | --- |
| 26 | 2 | 4 | 13:59 | 46.24 |
Acquisition: Trade with Golden Knights
Contract: 1 year, $5M AAV
The Canadiens' acquisition of Dadonov in exchange for Shea Weber was always a head-scratcher. Weber's career is likely over, so his contract wouldn't even have counted against the salary cap.
Furthermore, the Canadiens are rebuilding, so why would they want an overpaid veteran on an expiring deal? Perhaps the plan was to flip him for assets at the deadline, but that appears unlikely at this point given his lack of production. The Habs have depth on the wings, so it was never going to be easy for Dadonov to carve out a prominent role. This always seemed like an unnecessary move.
10. John Klingberg, Ducks
| GP | G | A | ATOI | xGF% |
| --- | --- | --- | --- | --- |
| 24 | 3 | 7 | 22:24 | 37.21 |
Acquisition: UFA signing
Contract: 1 year, $7M AAV
We're not going to pretend that acquiring Klingberg would've magically made the Ducks a Stanley Cup contender, but he was at least supposed to make them a little bit more competitive.
Anaheim is in the basement of the NHL with a horrific goal differential of minus-57. Klingberg is a team-worst minus-16, and the typically talented puck-mover only has 10 points in 24 games. What's more, he ranks second last out of all rearguards in defensive goals above replacement.
Klingberg's one-year pact looked like it'd offer both the player and team some flexibility: The 30-year-old could give himself another shot at earning a longer-term deal next summer, while the Ducks could fetch a pretty package for him at the trade deadline. It isn't going as well as either side probably hoped.
(Analytics sources: Evolving-Hockey, Natural Stat Trick)
(Contract details: CapFriendly)
Comments
✕
Ranking the 10 worst acquisitions from the 2022 NHL offseason
  Got something to say? Leave a comment below!