Karlsson's splashy resurgence, the Michkov conundrum, and hockey nicknames
Kavin Mistry / Getty Images
Erik Karlsson has turned back the clock - and not for just a game or two. No, the San Jose Sharks blue-liner has turned it back for a quarter of the season.
Karlsson's 23 even-strength points lead the NHL, while his 30 total points are tops among defensemen and tied for fourth overall. The Swede recorded his first career hat trick on Nov. 1 before putting another three points on the board two nights later and adding four more two weeks after that.
With assists from Karlsson's defense partner, Jaycob Megna, as well as one of Karlsson's old teammates on the Ottawa Senators, Bobby Ryan, here are four things we've learned from the first 22 games of Karlsson's season.
1. Can't discount health factor
Karlsson offered glimpses of his old two-time Norris Trophy-winning self last season. But Megna says his partner arrived at training camp in September with a clear head and go-get-'em attitude. There was a quiet understanding that Karlsson was eager to show the hockey world he was still an NHL star.
"Health, first and foremost, has been the biggest thing for him," Megna said.
Karlsson underwent major foot surgery in 2017, and his mobility suffered greatly for the following four seasons. He's also battled injuries to other body parts - groin, forearm, and thumb, among them - throughout his Sharks tenure.
Ryan, recently retired from the NHL, tuned into Monday's Ottawa-San Jose game and watched intently. To him, Karlsson "looked like the old Erik" as "it felt like he had the puck 80% of the game" in a commanding 5-1 Sharks win.
"He had a bad injury, and I think people neglect the impact of injuries sometimes. They don't really get how long it can take to feel comfortable after going through something like that," said the oft-injured Ryan. "In Karl's case, it takes a long, long time for a foot to comfortably go into a (skate) boot again."
2. Didn't let league surpass him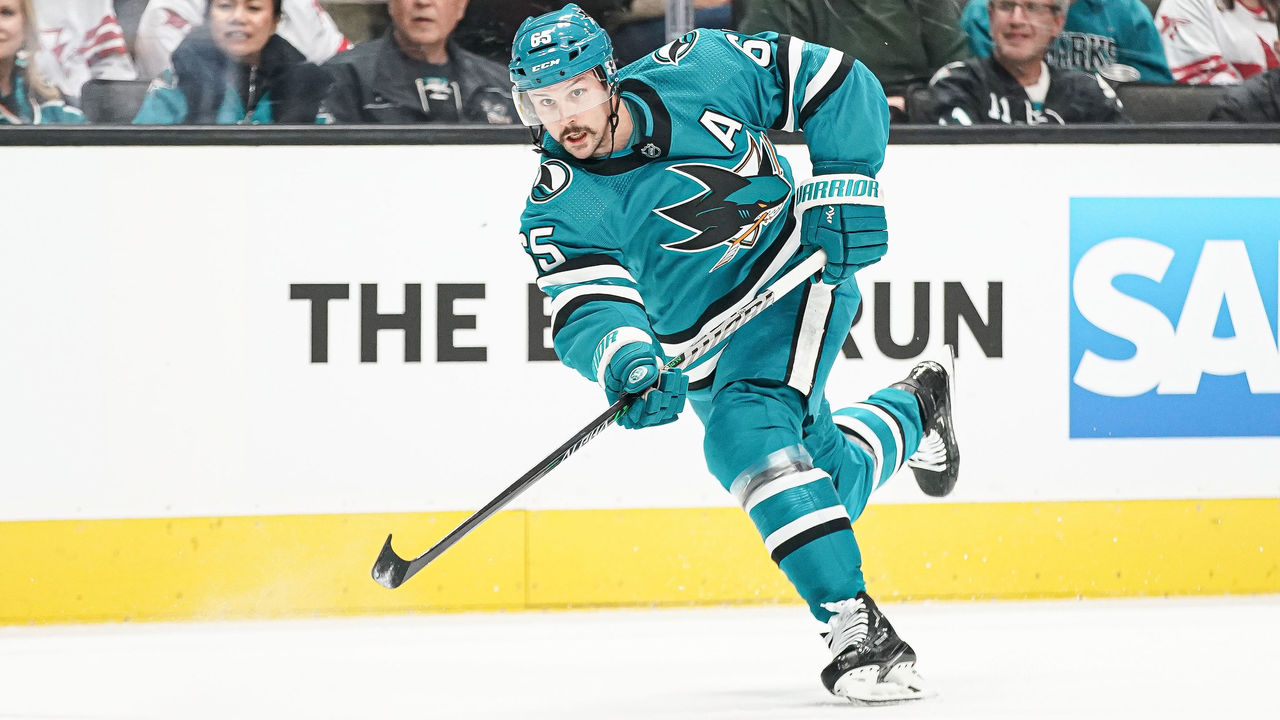 Karlsson won his first Norris at 21 and second at 24. He was a runner-up for the award at 25 and 26. He then led a mediocre Senators team through a deep playoff run at 27. Long story short, Karlsson accomplished a lot in six years.
The NHL has continued to evolve since that stretch, especially on the back end - a reality that makes Karlsson's resurgence even more spectacular.
"The league, from then to now, has gotten so much better as far as skating and skill," Megna said. "The fact that he's still got some of the best feet in the league and can still separate himself as easily as he does is really a testament to the way he's been able to take care of himself and how talented he is."
What was striking about Karlsson in 2011-12 is striking about him in 2022-23. He combines a keen hockey mind with truly elite physical tools, weaponizing his vision, skating, shooting, and passing to tilt the ice in his team's favor.
"He broke down the Ottawa neutral zone defense three or four times by himself, which I hadn't seen in a long time," Ryan recalled. "He straddled the blue line. He slowed things down to a point where he was controlling the pace, flow of the game. He does those things at a level very few guys can."
3. No Burns means more Karl
Year over year, Karlsson is playing almost two extra minutes a game. He's seeing more even-strength ice while his penalty-killing role has fizzled out.
This usage and deployment change - coupled with the departure of Brent Burns, a similar but not identical type of defenseman - has helped drive Karlsson's results. The Sharks' blue line has one less cook in the kitchen.
"Him being the unquestioned leader of our D corps has played a part, for sure," Megna said. "He's getting all of the power-play time, and he's the only defenseman out there, so the puck's in his hands more often. That's a responsibility he embraces and wants. It's paid dividends for him and for us."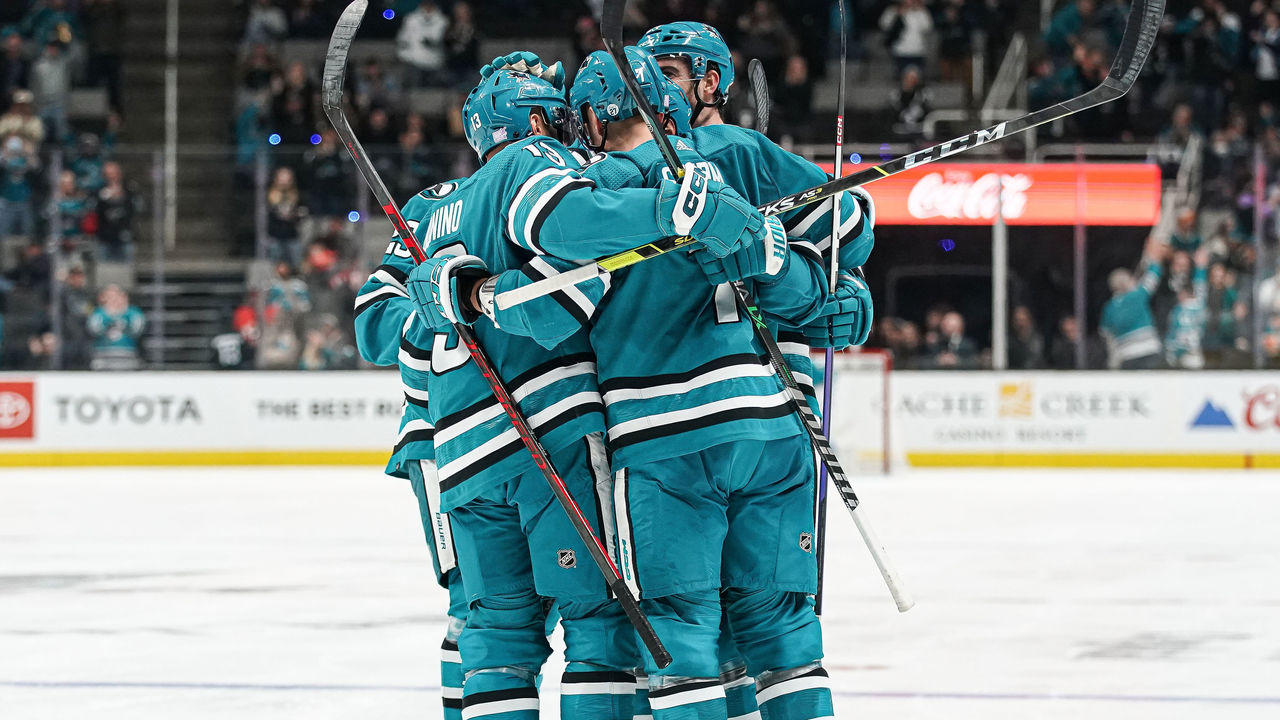 The journeyman Megna didn't say it himself, but it's clear Karlsson has also benefited from playing alongside a 6-foot-6 no-frills partner who knows exactly what's expected of him and doesn't deviate from the game plan.
"I'm just trying to get him the puck where he likes it and in spots where he thinks he can attack," Megna said. "On the flip side, when he does have the puck, I'm trying to be an option for him where if he doesn't like what he sees, I'm back there as a safety valve, a layer of support if things don't work. That's the way I look at it: I'm trying to support him all over the ice as best I can."
4. Good puck luck to start
The least interesting (yet still important) discussion: Karlsson's percentages.
The 32-year-old's personal shooting rate sits at 15.7%, which is more than double his career average coming into the campaign (6.5). Meanwhile, his 13.1% on-ice shooting rate - which not only includes how often he converts shots into goals but how often his linemates do as well - would be a career high if the season were to end today.
Put another way, Karlsson has benefited from good luck puck early. While his resurgence is definitely not a direct result of favorable bounces, there's no denying the hockey gods have been kind. Given what he's endured of late, it's about time Karlsson's fortunes turned around anyway.
The Michkov conundrum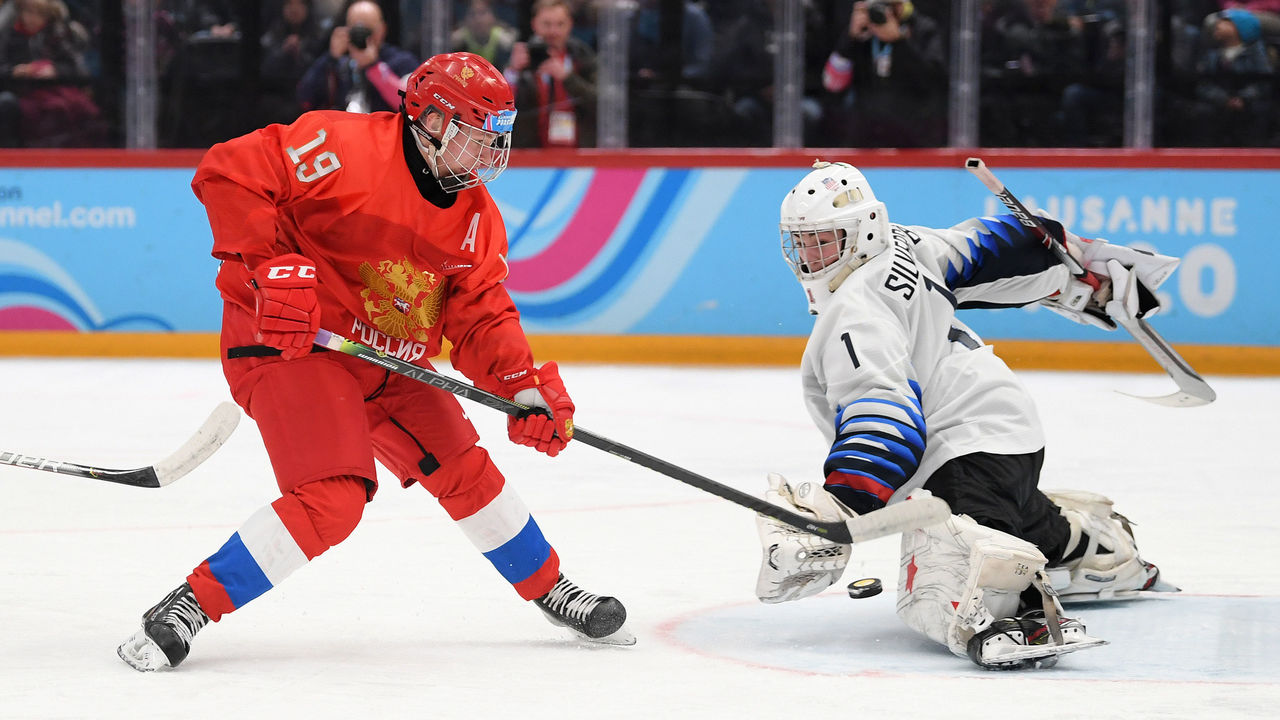 The standings matter in late November. Recent history suggests a team in a playoff spot at American Thanksgiving will likely play games in the spring.
Thanksgiving can also be a touchpoint for those rebuilding. The Chicago Blackhawks and Anaheim Ducks, to name two teams, probably aren't too upset about sitting last in their respective divisions ahead of Friday's games.
After all, the 2023 NHL Draft crop is overflowing with blue-chip prospects. Connor Bedard's made headlines with 48 points in 22 WHL games, while Adam Fantilli, Brayden Yager, and Leo Carlsson have lived up to the hype too.
Then there's Matvei Michkov, the talk of the scouting community.
Based solely on ability, the 5-foot-10 winger should challenge Bedard for first overall honors. A 10-word Michkov scouting report might read something like this: Intelligent, elusive player who's creative and lethal with the puck.
"Michkov is the clear-cut best Euro guy," said an NHL amateur scout based in Europe. "Actually, I don't think there's anyone even close to his level. Most years, definitely the last couple or few, he would go first overall in the draft."
On draft day, though, the Russian may slide to third, fourth, or fifth ...
Why? For starters, the Ukraine invasion has negatively impacted the draft stock of every up-and-coming Russian. Also, Michkov is under contract with SKA St. Petersburg through the 2025-26 campaign. That means the NHL team selecting him likely won't see him in its lineup for a minimum of three seasons. Not to be overlooked, Michkov can't showcase himself in front of scouting directors and general managers at the upcoming world juniors or world championships since Russia is banned from international competition.
The many layers of this situation - including the ice time Michkov receives in Russian pro leagues as a teen - should make for loads of pre-draft speculation. Ultimately, his slotting in June may come down to risk tolerance among GMs.
"It depends on which stage of the rebuild you're going through," the scout said. "If you're just starting, three years is nothing. You can wait it out quite easily. But, if you're hoping the rebuild's over soon, maybe that's not the guy you want. It also depends on how secure the GM is with his job. Maybe he wants someone who can provide something soon instead of nothing soon."
The scout wrapped up his thoughts on the matter by noting that GMs owning the second or third pick "may end up regretting it in the long run if they don't draft this kid. There is the Russian factor and everything. But I just don't think the fourth-best guy in the class is going to be even close to his talent level."
'Sevo' on nicknames
Hockey player nicknames aren't overly clever - and that's putting it mildly.
Most NHLers go by some variation of their last name - think "Gally" for Brendan Gallagher, "Petey" for Elias Pettersson, or "Pasta" for David Pastrnak. It's predictable stuff. Yet, I've wondered over the years: Who typically assigns these benign nicknames, and how easily do they travel?
"Usually, you introduce yourself by your first name and go from there," New Jersey Devils defenseman Damon Severson said. The hockey world, he explained, is small enough that most players know somebody (player, coach, trainer) on every team. Naturally, that personal connection refers to the player by a specific name. Soon enough, the rest of the team is doing the same.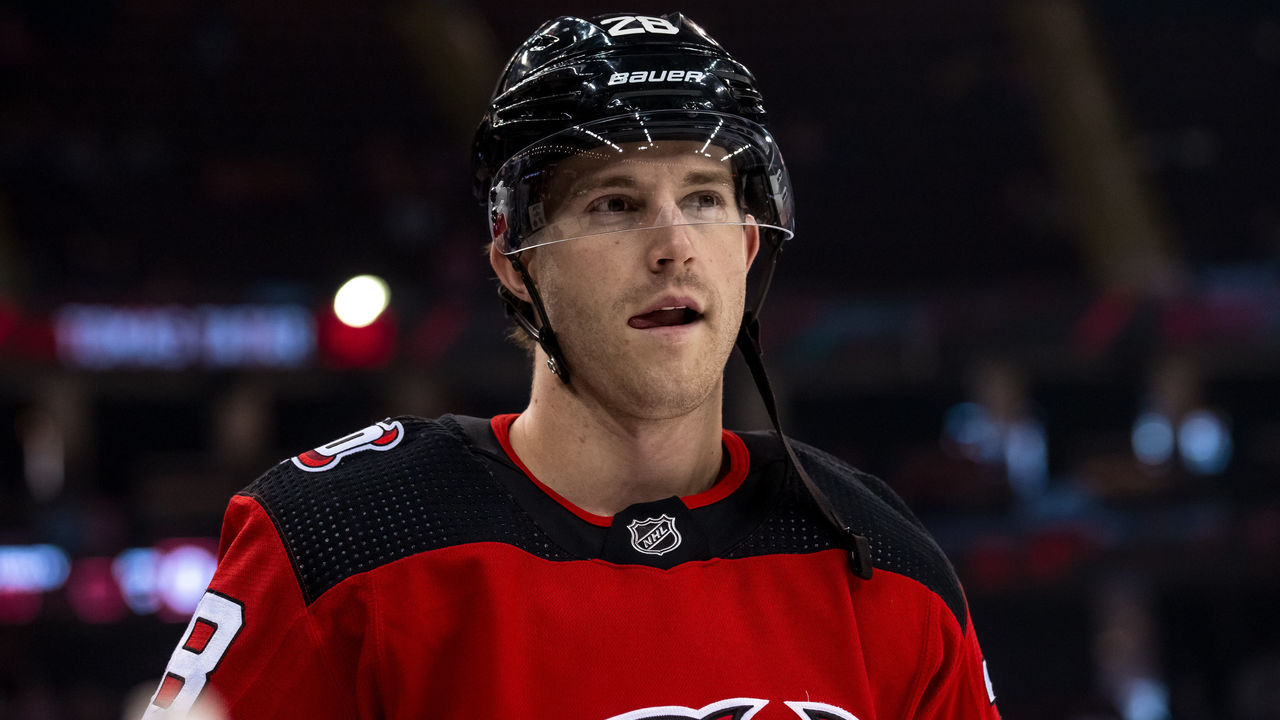 Severson, closing in on 600 NHL games all played for the Devils, has a bunch of nicknames, each a variation of his name: "Seves," Sevo," "Sever," "Sevy."
"It's all over the place for me," he said with a grin.
In New Jersey, Severson's main nickname is "Sevy." But the 28-year-old's teammates will concoct a temporary spinoff like "Sevnation" if he does or says something amusing. In Kelowna, B.C., where Severson played junior for the WHL Rockets, he's "Sever." Back home in Saskatchewan, he's "Sevo."
Interestingly, the home-province nickname carries some sentimental value.
"I probably prefer 'Sevo' over the others because that was my first one," he said. "My dad is a high school teacher, and nobody calls him Mr. Severson. It's always 'Sevo.' So that's the one I like. It's been passed down in a sense."
Parting shots
Jason Robertson: Last season, the Dallas Stars winger received three fifth-place votes for the Hart Trophy. Twenty games into a new campaign, Robertson's garnering legitimate Hart buzz off 16 goals, 15 assists, and sharp play on the defensive side of the puck. In 193 five-on-five minutes together, Robertson, Joe Pavelski, and Roope Hintz have outscored the opposition 19-5 while rocking an expected goals for percentage of 61.2, per Evolving-Hockey. No NHL line scores as often as Dallas' top trio, whose production comes on the heels of a 51-35 goal share in 2021-22. Robertson, one of the league's smartest and most efficient players, is the driving force. Boy, that $7.75-million cap hit already looks mighty palatable to Stars management.
Players' Association boss: The NHLPA's months-long search for the next Donald Fehr is an important hockey business story flying under the radar. Way back in April, the players' association announced it had begun the process of finding a replacement for Fehr, the union's executive director since Dec. 2010. With candidate interviews ongoing, the hiring process is expected to stretch into the new year, an NHLPA spokesperson told theScore this week. The players' association retained Toronto-based Russell Reynolds Associates a few months ago. The executive search firm has guided the in-house search committee of Zach Hyman, Sam Gagner, Kyle Okposo, Nate Schmidt, Justin Faulk, Ian Cole, and Kevin Shattenkirk. Nick Kypreos of Sportsnet and the Toronto Star wrote in October that Mathieu Schneider (Fehr's special assistant) and Mike Gillis (an NHLPA consultant) were the "odds-on favorites" to succeed the 74-year-old Fehr.
Brandon Tanev: Of all the bottom-six forwards and third-pairing defensemen in the NHL, Tanev is my absolute favorite to watch. With Jesus-length hair and his No. 13 Seattle Kraken jersey flapping in the wind, the winger often buzzes from zone to zone in a way that can only be described as organized chaos. Tanev, or "Turbo" as he's affectionately known to teammates (hey, a somewhat clever hockey nickname!), frequently throws around his 6-foot, 189-pound frame but rarely gets whistled for infractions. He also blocks shots, has nice touch near the net, and is effective on the penalty kill. As his collection of hilarious headshots suggests, Tanev clearly isn't reserved off the ice, either. Turbo!
Takes, Thoughts, and Trends is theScore's biweekly hockey grab bag.
John Matisz is theScore's senior NHL writer. Follow John on Twitter (@MatiszJohn) or contact him via email (john.matisz@thescore.com).
Comments
✕
Karlsson's splashy resurgence, the Michkov conundrum, and hockey nicknames
  Got something to say? Leave a comment below!