NHL hot topics: Debating breakout stars, surprising teams, league trends
Derek Leung / Getty Images
At the one-third mark of the NHL season, theScore's John Matisz and Josh Wegman offer their takes on four hot topics captivating the hockey world.
Which breakout superstar would you rather build a team around, Jason Robertson or Tage Thompson?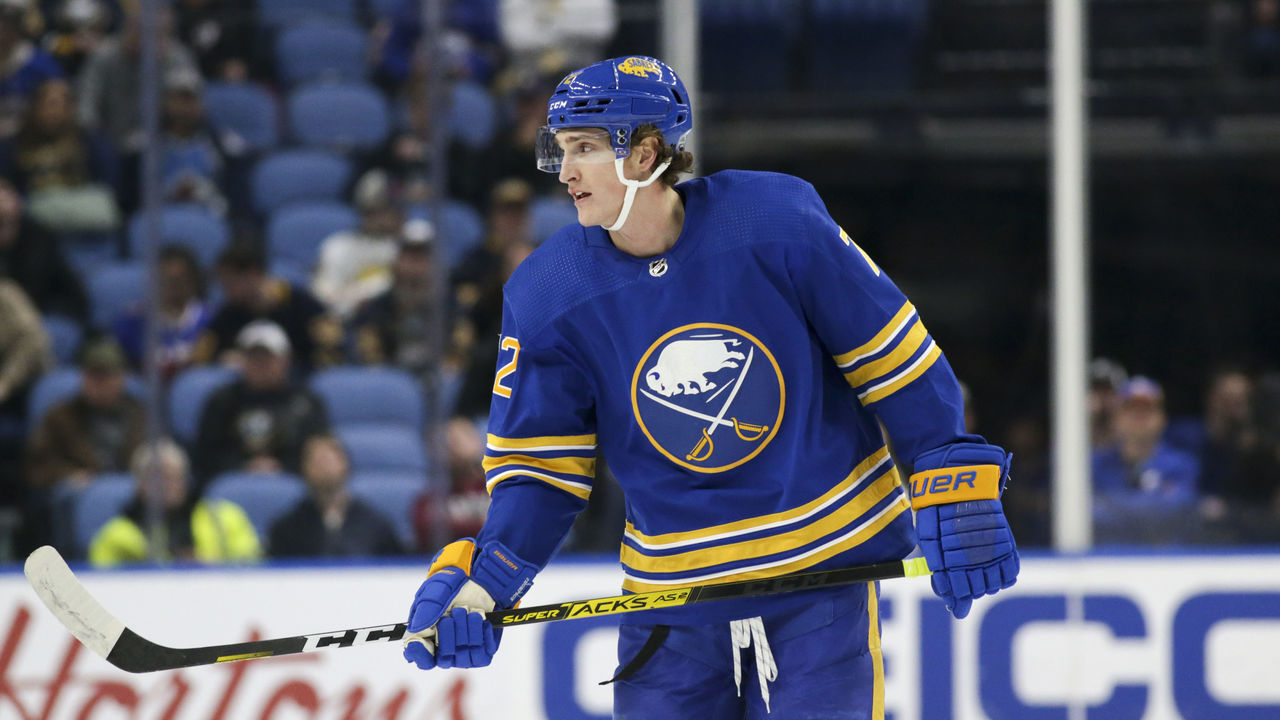 Wegman: Thompson, and I swear this isn't recency bias after watching the Buffalo Sabres star's five-goal outburst last week. Both are exceptional talents, but I lean toward Thompson because he's a center, and all great teams are built strong down the middle. Plus, at 6-foot-7 with soft hands and a heavy shot, his ceiling is limitless. If we're factoring contracts into the decision, Thompson, 25, is signed through the prime of his career with an extremely team-friendly seven-year, $50-million extension that begins next season. Robertson is signed through 2025-26 at a $7.75-million cap hit before he's due for a sizable raise.
Matisz: Robertson - for four main reasons. First, he's two years younger. Given their ages, this typically wouldn't be an important distinction. However, we're talking about building a team around one or the other, so the gap is a key data point. Second, Robertson's top attribute is his brain. One of the more cerebral players in the sport, the Dallas Stars winger's hockey IQ is off the charts. Thompson, meanwhile, relies heavily on physical gifts, which tend to deteriorate sooner and quicker. In other words, I'll probably prefer having 28-year-old Robertson over 28-year-old Thompson. Third, Robertson is arguably a more polished dual threat. He can facilitate scoring chances one shift and pull the trigger himself the next. Lastly, while neither is a defensive specialist, I trust Robertson's off-puck chops slightly more than Thompson's.
True or false: One of the Oilers or Rangers - both conference finalists last year - will miss the playoffs.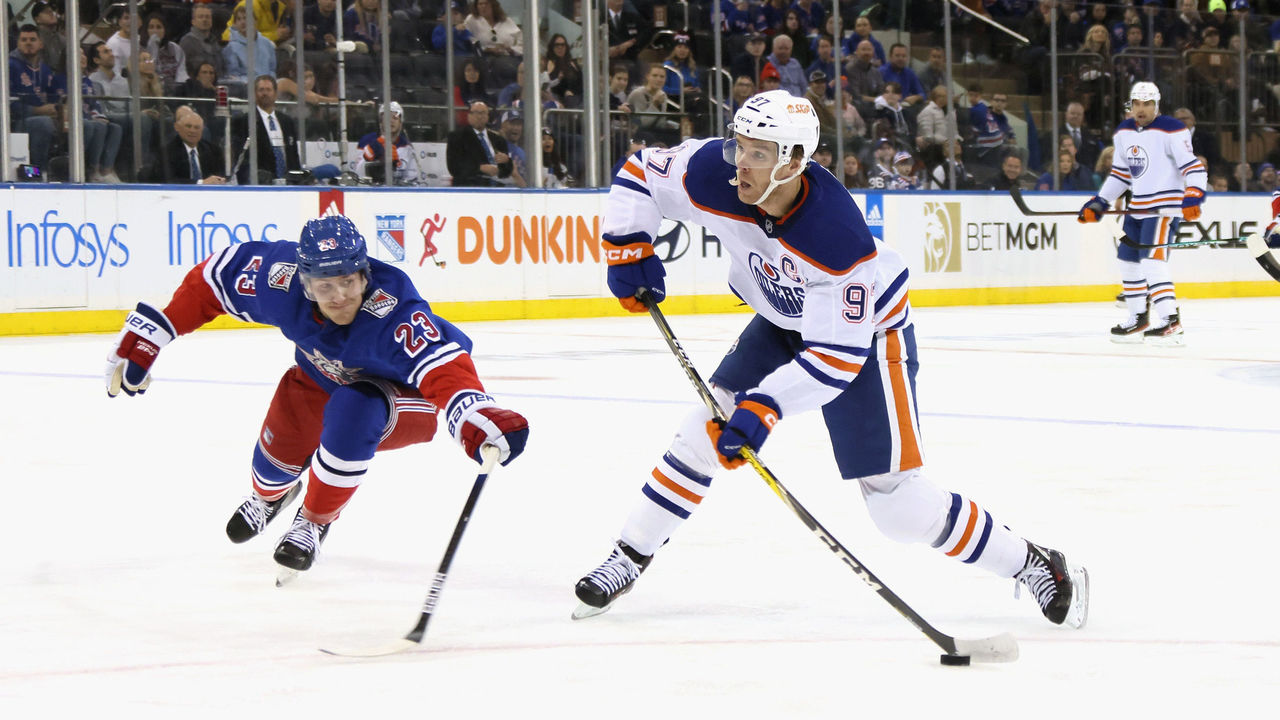 Wegman: True. It's hard to imagine that the Rangers and Oilers - with as much star power as they possess - are in jeopardy of missing the playoffs at this stage of the season, but here we are. I'm less concerned about Edmonton, mainly because the Pacific Division and Western Conference are much easier. But New York is in tough playing in the much deeper Metropolitan Division and Eastern Conference. Igor Shesterkin masked a lot of the Rangers' issues a year ago. Now that he's playing at a human-like level, the Blueshirts are being exposed for who they really are - a team with plenty of flaws.
Matisz: False. I don't care how unreliable the goaltending is, the probability of a team with prime Connor McDavid and prime Leon Draisaitl missing the playoffs is close to zero. The Oilers are in a wild-card spot with Evander Kane sidelined for half the season. Kane (wrist injury) is expected back around February, and surely a piece or two will be added before the trade deadline.
As for the Rangers, there's been an overreaction to their 15-10-5 record. Sure, they're an imperfect team, but New York sits eighth in expected goals for percentage, 25th in shooting percentage, and 12th in save percentage. I'm confident the strong underlying numbers will turn into more goals and saves as the season progresses. The top of the Rangers' lineup - from Adam Fox to Artemi Panarin to Shesterkin - won't go down without a fight.
Should the Devils be viewed as legitimate Stanley Cup contenders?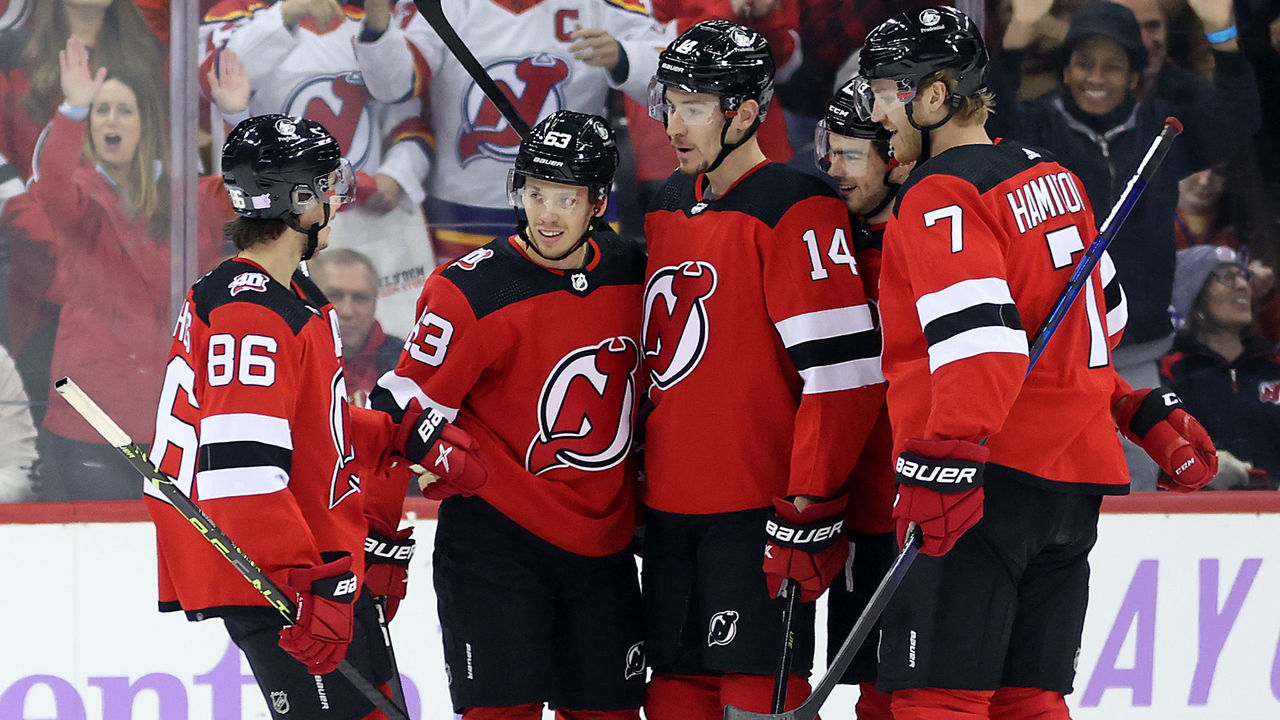 Wegman: No. I've been a big believer in the Devils' rebuild under general manager Tom Fitzgerald. I also love the direction they're headed, and I wouldn't be surprised if they win the Presidents' Trophy this year or a Stanley Cup down the line. However, the playoffs are a different beast, and this core group of players has never been to the postseason together. Every Cup-winning team in recent memory experienced some playoff heartbreak before reaching the top of the mountain. I don't expect the Devils to go all the way in their first crack at it.
Matisz: No. Not yet, anyway. Ask me in another 28 Devils games, and I may have changed my mind. The "legitimate Cup contender" label should be reserved for four or five teams per season. Based on both surface-level and underlying stats, this club deserves the title. Yet, the jury is still out on the goaltending, and we can't ignore how much the style of play changes in the postseason. New Jersey's blue line is built for playoff hockey, but is the forward group? Hard to say. Another layer to this: excluding Vegas' run as an expansion team, only seven of the 39 conference finalists over the past 10 years missed the playoffs the year prior. The Devils, who last made the dance in 2018, could end up part of that 18% - they are that good. But, again, it's too early to be fully confident in them as a legit Cup contender.
NHL save percentage is down, and several highly paid netminders are struggling. What gives?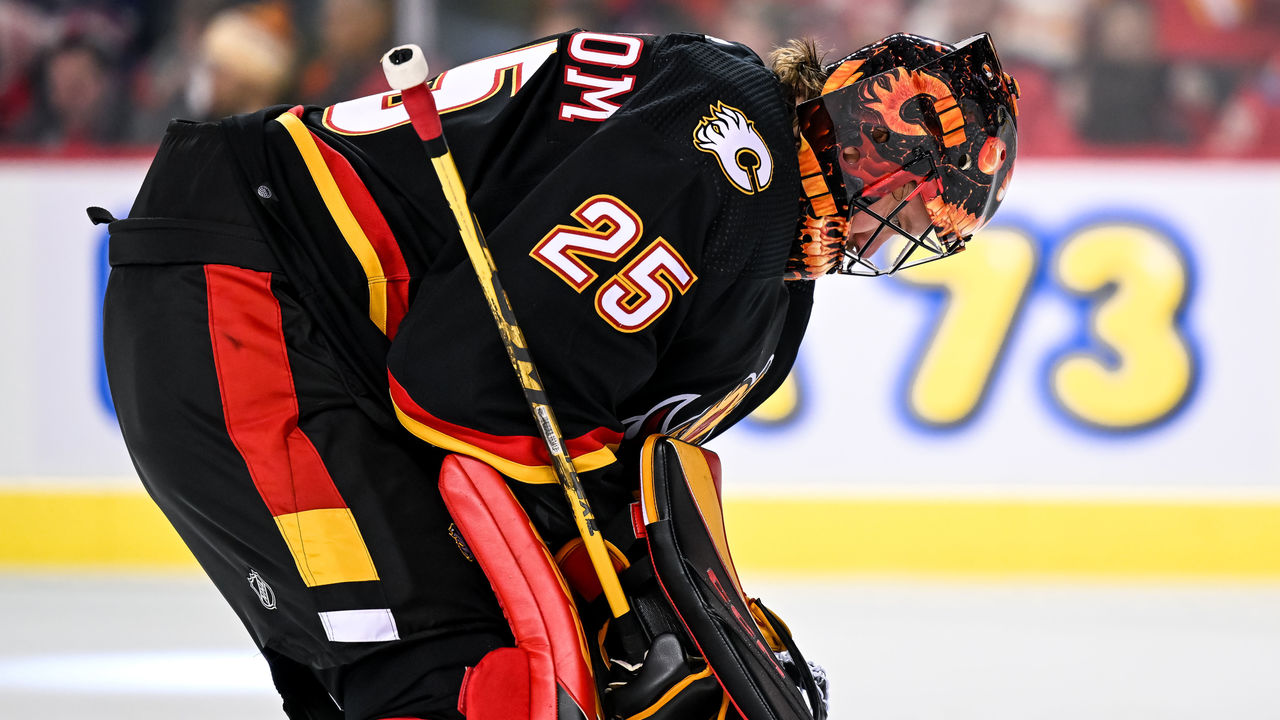 Wegman: I don't necessarily think it's a goaltending issue, per se. I think we're just seeing the game evolve positively. First, the NHL cracking down on penalties over the years (slashing in 2017, cross-checking last year) has gradually made it tougher to play defense than ever before. Second, there's just so much more skill in the game today. In Europe and North America, skill coaching is more prevalent than ever at the grassroots level, and we're starting to see that come to light at the pro level. Heck, even a veteran player like Luke Schenn, known as a physical, stay-at-home defenseman, needed skill coaching to save his career.
Matisz: Where to start? All modern defensemen must be mobile and, at the very least, competent offensively. This archetype change has led to cleaner breakouts and more odd-man rushes during five-on-five play. The rulebook has changed. Through sharper video and statistical analysis, power plays have become extra efficient. Teams are also boosting the likelihood of scoring by limiting shots from the point and instead focusing on the slot. The proliferation of offensive skills coaches, better stick technology, and an industry-wide love for east-west passing have made stopping pucks more difficult than ever. Plus, the flat salary cap has forced additional younger, cheaper, defensively flawed skaters into the lineup. The list goes on and on ...
Comments
✕
NHL hot topics: Debating breakout stars, surprising teams, league trends
  Got something to say? Leave a comment below!