Vezina Trophy Rankings: Sorokin starting to run away with it
Mike Stobe / National Hockey League / Getty
Welcome to the second in-season edition of theScore's 2022 Vezina Trophy Rankings. Now past the quarter-mark of the campaign, the field of hardware-caliber netminders has thinned out as some candidates in our November rankings have fallen back to earth.
There's lots of hockey left to be played this season, but as of right now, goaltenders across the league are having a more difficult time stopping the puck compared to last year. This season's league average in goals per game is up to 3.19 from 3.14 in 2021-22, while save percentage (.905 from .907) and goals-against average (2.99 from 2.92) are also trending toward shooters.
Despite the uptick in scoring, these five netminders are in the midst of dominant seasons.
GSAA = Goals saved above average
GSAx = Goals saved above expected
5. Carter Hart, Flyers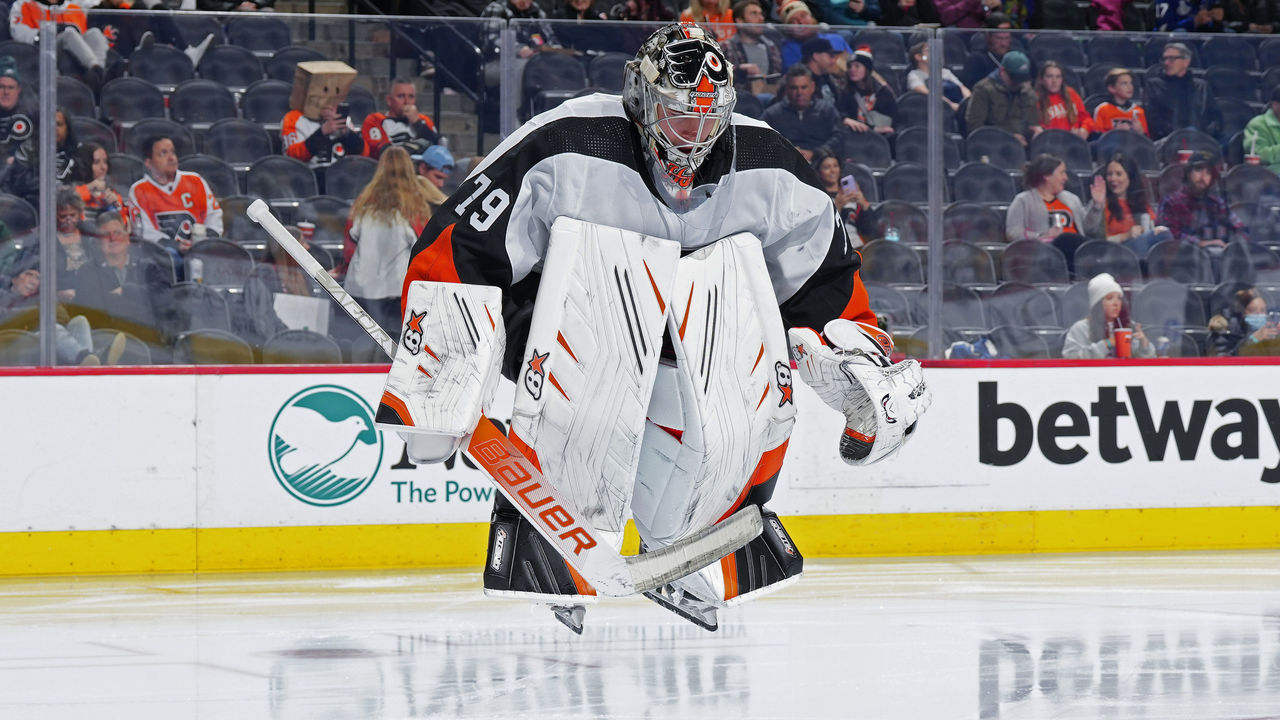 Previous rank: 3rd
| Record | GAA | SV% | GSAA | GSAx |
| --- | --- | --- | --- | --- |
| 8-7-4 | 2.83 | .911 | 3.54 | 14.11 |
The Flyers have won four of 17 games since our last edition of these rankings, with Hart manning the crease for three of those victories. If Philly continues to pile up the losses, this may be Hart's last time on our list, but he doesn't deserve any blame for his team's futility - just ask head coach John Tortorella. Hart has seen his save percentage take a significant hit over the last month, but he still ranks third among all netminders in GSAx - a much better indicator of a goalie's individual impact. Hart's a severe long shot to even be a finalist by the end of the season, let alone the Vezina winner, but his play this season is an encouraging sign after a difficult start to his career.
4. Jake Oettinger, Stars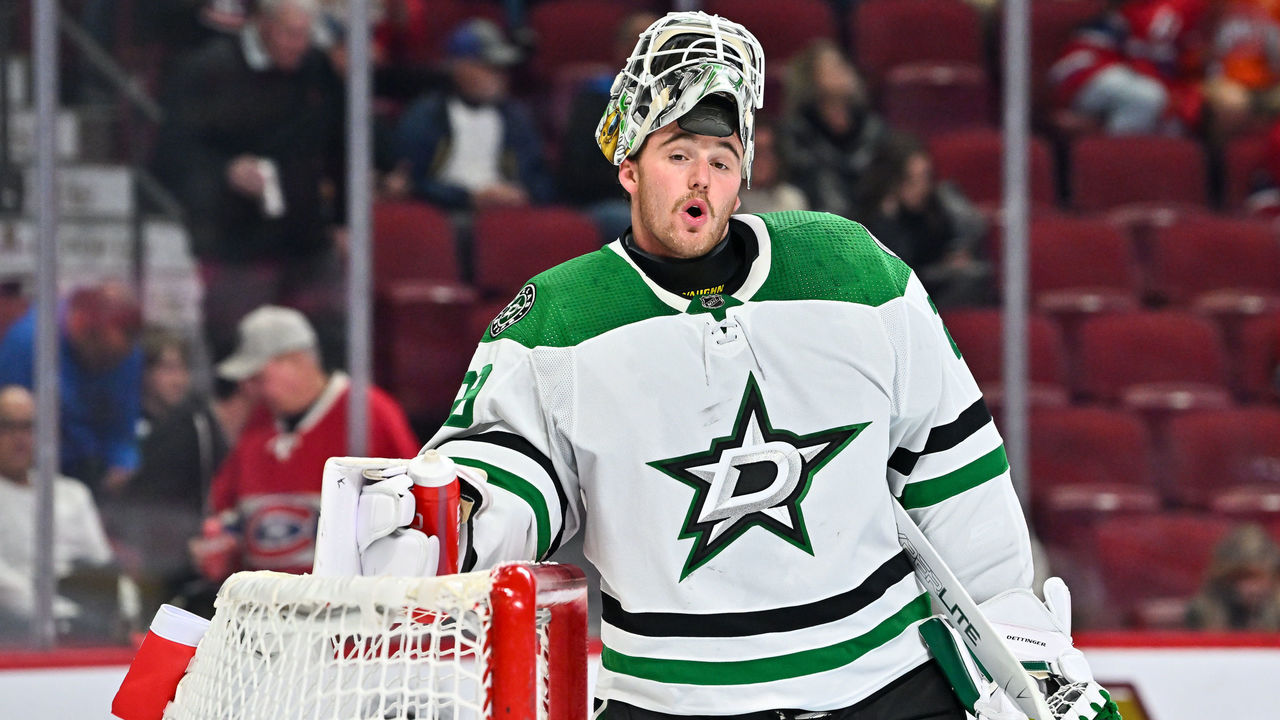 Previous rank: 1st
| Record | GAA | SV% | GSAA | GSAx |
| --- | --- | --- | --- | --- |
| 9-3-3 | 2.54 | .916 | 4.65 | 8.96 |
Oettinger has only managed a .895 save percentage in 11 games since returning from injury. However, his numbers overall still rank high among his peers thanks to a blistering start to the season. As the backbone of a Stars team currently tied for the most points in the Central Division, Oettinger should get a lot of attention from voters by year's end if Dallas stays hot. That said, he'll still have to hike up his individual stats to get back in the conversation with our impressive top three.
3. Linus Ullmark, Bruins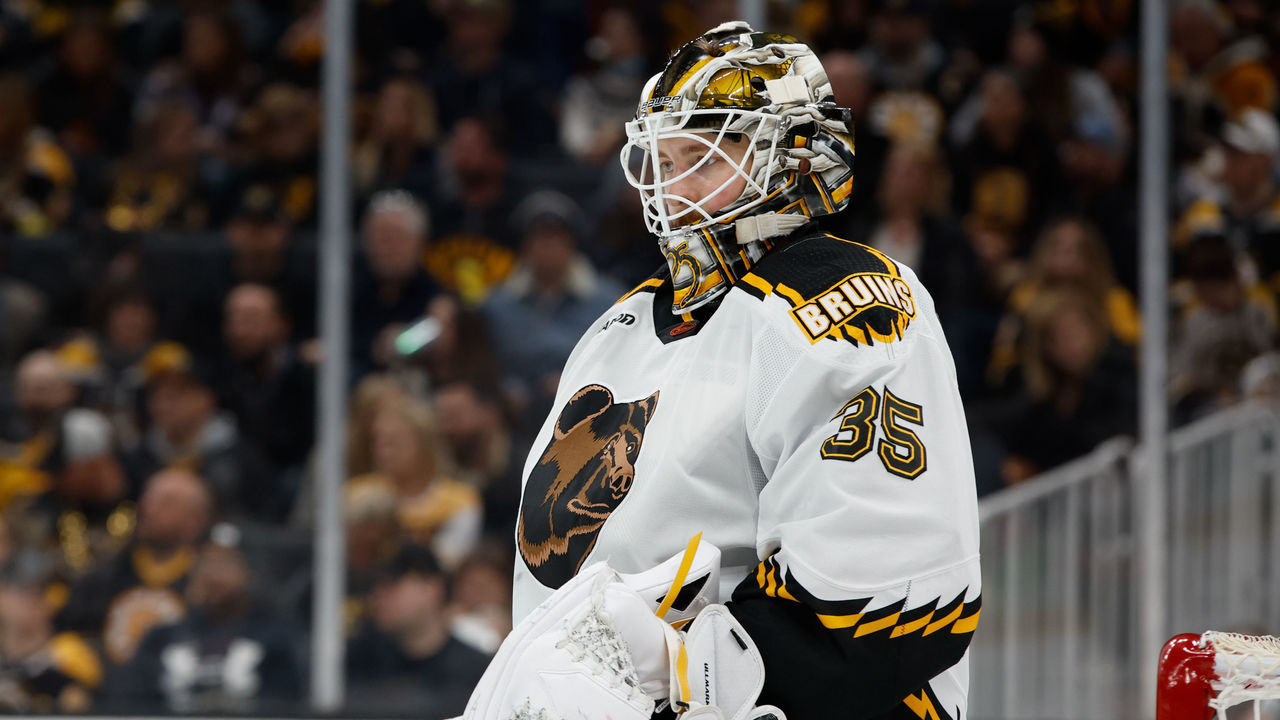 Previous rank: 4th
| Record | GAA | SV% | GSAA | GSAx |
| --- | --- | --- | --- | --- |
| 14-1-0 | 1.93 | .936 | 14.86 | 10.35 |
Ullmark leads the league in wins, save percentage, and goals against average, and he's a key reason the Bruins currently pace the NHL standings. There's a reasonable argument in suggesting Ullmark deserves to lead the Vezina race at this point if you prioritize traditional statistics, but his advanced numbers don't quite compare to two goaltenders who have more career pedigree in Vezina voting. That's not to say Boston's No. 1 can't usurp the pack leaders by season's end, but we're not convinced this meteoric heater is sustainable based on his history.
2. Connor Hellebuyck, Jets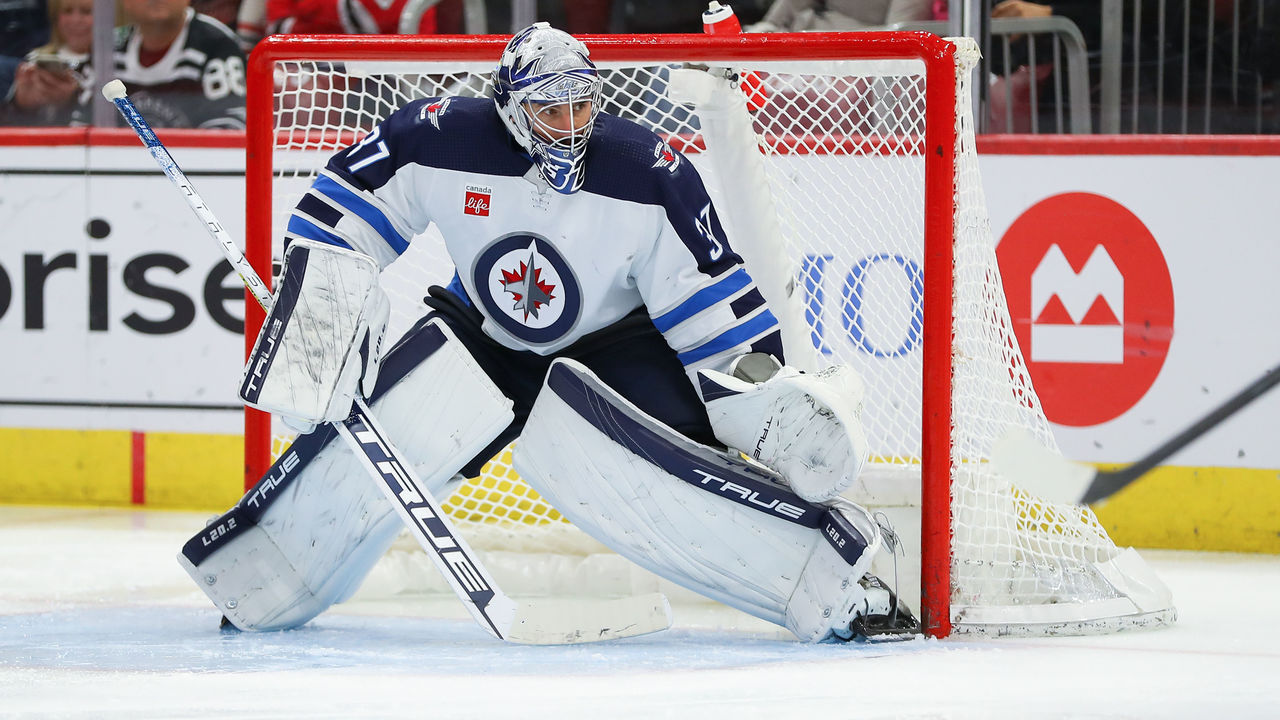 Previous rank: N/A
| Record | GAA | SV% | GSAA | GSAx |
| --- | --- | --- | --- | --- |
| 13-5-1 | 2.26 | .932 | 17.32 | 18.07 |
Hellebuyck is back to looking like the dominant goaltender that won the Vezina in 2020 after two years of falling below his own standard. The Jets stalwart leads the league in shutouts and GSAA, and should have a ton of support from voters if his club cruises into the playoffs as currently projected. Winnipeg looks like a new team under head coach Rick Bowness, but the club's defensive metrics are middling. Hellebuyck is the primary reason the Jets have gotten back on track so far in 2022-23.
1. Ilya Sorokin, Islanders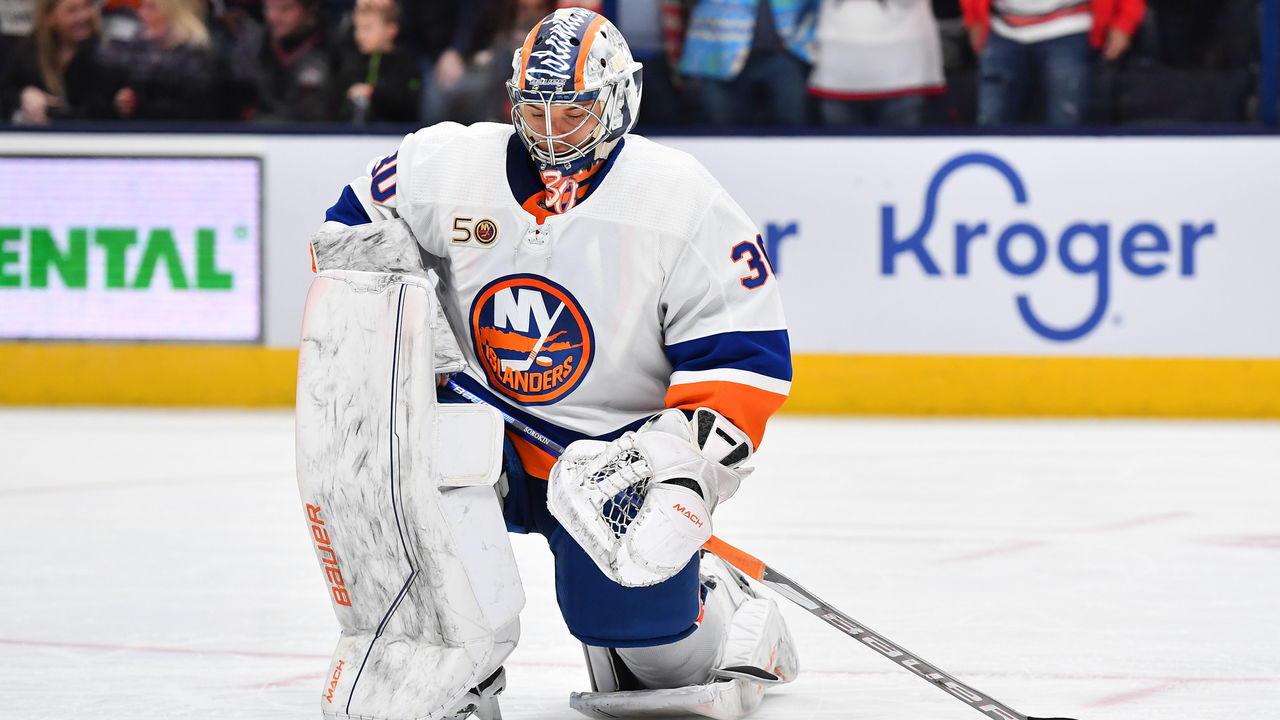 Previous rank: 2nd
| Record | GAA | SV% | GSAA | GSAx |
| --- | --- | --- | --- | --- |
| 10-8-0 | 2.33 | .927 | 12.89 | 20.11 |
It looks like there's a good chance the Vezina Trophy will make its way from Manhattan to Long Island. Sorokin has emerged from promising future No. 1 to perhaps the league's best goalie through the early stages of this season, thriving in a similar situation to Hellebuyck's. He's posting remarkable numbers to help the Islanders become threats in the Metropolitan Division again despite New York ranking 26th in Corsi aganst per-60 and 31st in expected goals against per-60. Sorokin has been as busy as any goalie across the NHL, but his athleticism and technique have overpowered shooters all season.
There's no guarantee Sorokin can keep this up for the entire schedule, but even if he only falls off a bit, he should be the favorite to win the award even if his win-loss record doesn't jump off the page. For context, last year's runaway recipient, Igor Shesterkin, had 12.92 goals saved above expected through his first 19 games, which Sorokin is currently blowing out of the water.
(Stats source: Evolving-Hockey)
Comments
✕
Vezina Trophy Rankings: Sorokin starting to run away with it
  Got something to say? Leave a comment below!