NHL Power Rankings: Where each team stands after offseason moves
National Hockey League / Getty
This is the offseason edition of theScore's NHL Power Rankings. Check back every second Monday during the regular season for updated rankings.
In this edition, we look at how each team has revamped its roster during the offseason so far.
1. Colorado Avalanche
The Avalanche handed out some shrewd extensions to Valeri Nichushkin and Artturi Lehkonen while also nabbing Alexandar Georgiev in a hectic goalie market. On the flip side, the defending champs lost some key contributors in free agency, but does anyone really see them taking much of a step back?
2. Carolina Hurricanes
The reigning Metropolitan Division winners acquired Max Pacioretty and Brent Burns for peanuts and confetti. The Hurricanes were already in a prime position to contend for a Cup and then got even deeper.
3. Tampa Bay Lightning
If it ain't broken, don't fix it. The Lightning sent that message loud and clear after signing Anthony Cirelli, Mikhail Sergachev, Erik Cernak, and Nick Paul to long-term pacts. Losing clutch playoff performer Ondrej Palat and veteran defenseman Ryan McDonagh might sting, but after three straight trips to the Stanley Cup Final, the Bolts know how to step up.
4. Florida Panthers
The Panthers were so good during the regular season that they earned the benefit of the doubt in our rankings despite a roller-coaster offseason. They moved on from their Jack Adams finalist coach and dealt away their leading scorer and top two-way blue-liner, but they also added a unicorn in Matthew Tkachuk. It's hard to determine whether or not Florida improved, but it will be fun to find out.
5. Toronto Maple Leafs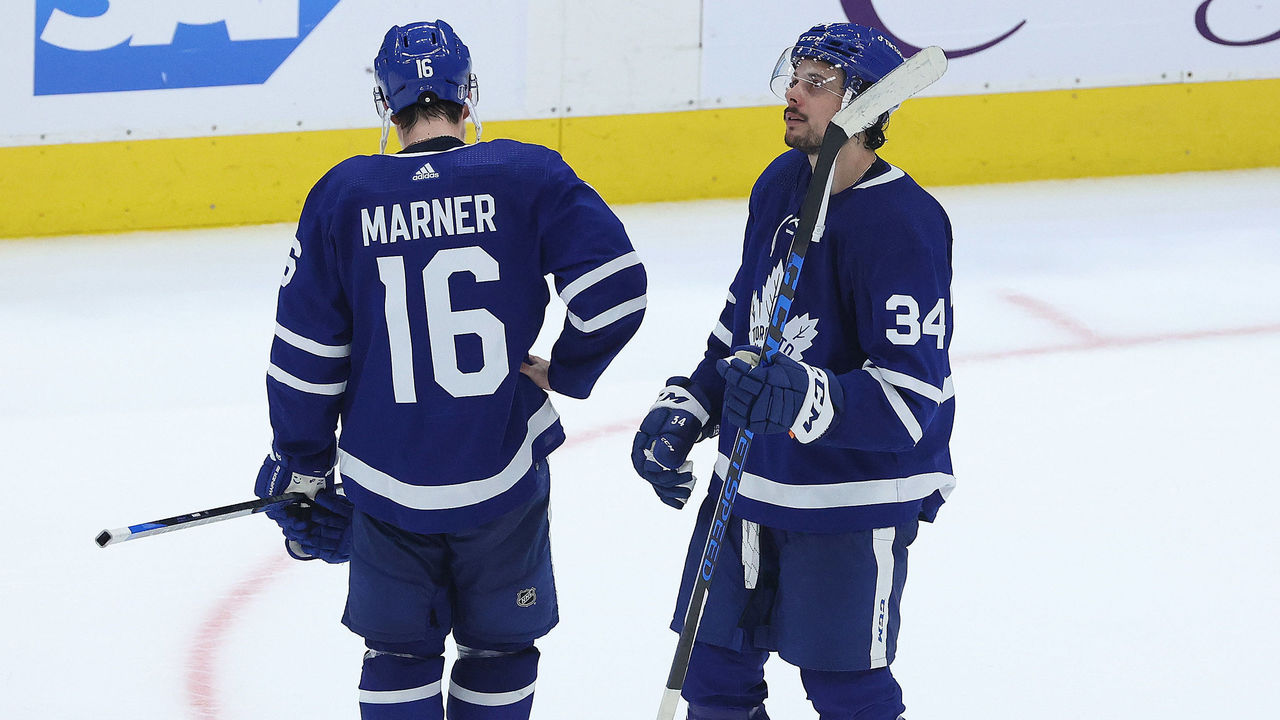 Despite another first-round exit, Toronto has largely stayed the course this offseason. The big change is in the crease, as the Maple Leafs are taking a chance on the oft-injured Matt Murray and youngster Ilya Samsonov. If the tandem doesn't pan out, Auston Matthews and the Buds will likely outscore their problems.
6. Edmonton Oilers
Jack Campbell didn't exude much promise through a difficult stretch run and postseason in 2022, but, at the very least, he's better than Mike Smith. If the Oilers can keep the form they found under Jay Woodcroft with some improvement in goal, they'll do some damage in the wide-open Pacific Division.
7. Pittsburgh Penguins
The Penguins managed to keep the band together for a few more chances at a fourth Stanley Cup in the Sidney Crosby era. General manager Ron Hextall was also aggressive in revamping the blue line, adding Jeff Petry and Ty Smith. Their championship window didn't slam shut this summer, and at this point, that's all fans can really ask for.
8. Vegas Golden Knights
If these rankings were based solely on offseason moves, you would find the Golden Knights far, far lower. But what are the chances that Vegas will get so severely trucked by injuries again? Even after trading Pacioretty, the Golden Knights will likely boast a healthy Jack Eichel next season. They'll also be fighting their way back into the playoffs with Bruce Cassidy behind their bench.
9. Calgary Flames
Let's get the obvious part out of the way: Losing Johnny Gaudreau and Tkachuk sucks. However, landing Jonathan Huberdeau and MacKenzie Weegar in the Tkachuk trade helps uphold the Flames' status as contenders. Huberdeau got 115 points last season, and watching him play with stud center Elias Lindholm should be a lot of fun.
10. New York Rangers
The Rangers have a constant trump card with Igor Shesterkin between the pipes, and he'll likely be tasked with carrying the load again in 2022-23. New York made a nice add in Vincent Trocheck, but an inexperienced back end remains a question mark.
11. St. Louis Blues
The Blues have a David Perron-sized hole in their lineup. It'll be tough to replace his production and power-play prowess, but beyond that, the Blues' core mostly stayed intact. The loss of Ville Husso can be offset by the fact that Jordan Binnington returned to form in the playoffs. And Robert Thomas and Jordan Kyrou seem like they're going to get scarier every year.
12. Washington Capitals
Starting the campaign without Tom Wilson and Nicklas Backstrom isn't ideal, but at least Capitals fans can enjoy the team's marked improvement in the crease. Instead of relying on Samsonov and Vitek Vanecek for a third straight season, Washington will be rocking with veteran Darcy Kuemper, who is fresh off a Stanley Cup victory.
13. Los Angeles Kings
The Kings surprised many when they forced their way into the playoffs despite missing veteran defenseman Drew Doughty for large parts of the season. Now, Los Angeles is leaning in, adding a bona fide top-line weapon in Kevin Fiala. The Kings will be exciting to watch while their talented young players continue to make substantial strides.
14. Minnesota Wild
It's officially cap-crunch time in Minnesota, and Fiala was the first casualty of the Ryan Suter and Zach Parise buyouts. The Wild just didn't have the money to keep him, which lessens the team's offensive power. Of course, Kirill Kaprizov is still around and Minnesota locked in Marc-Andre Fleury for two more years, but navigating the team's salary situation will certainly be a challenge moving forward.
15. Nashville Predators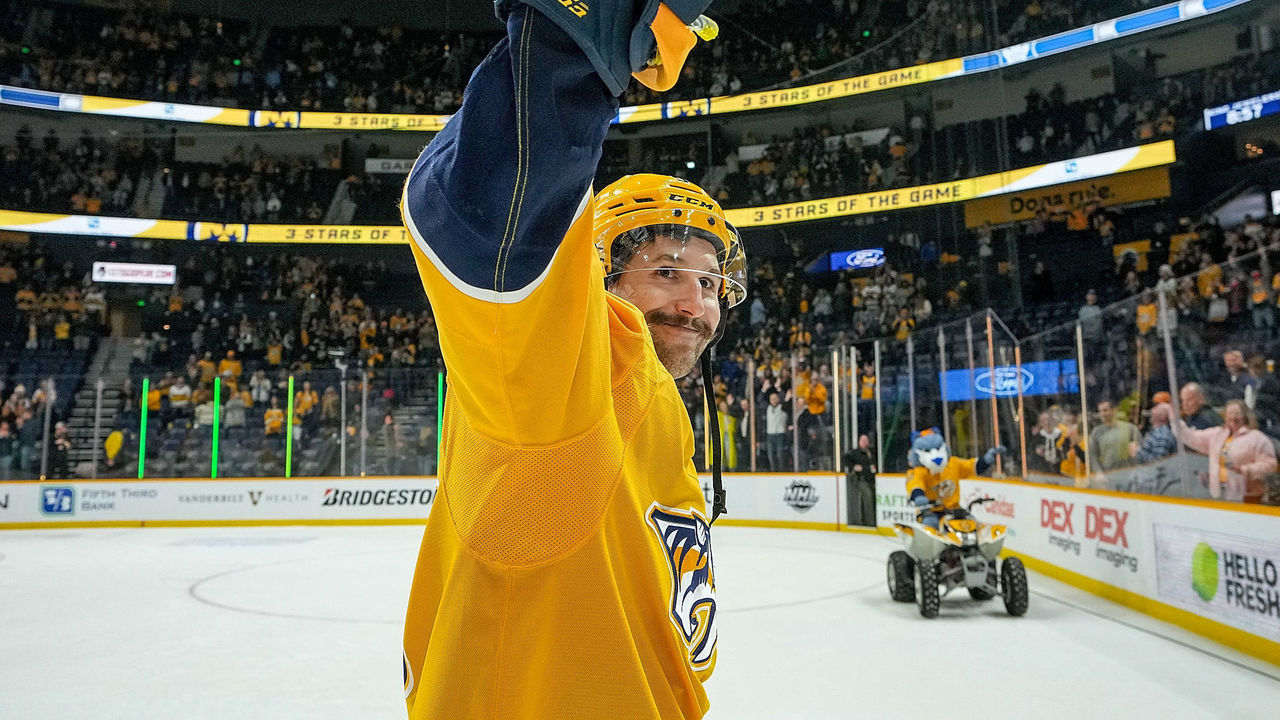 Keeping Filip Forsberg was a big win for the Predators, and nabbing Nino Niederreiter for cheap was savvy business. Taking on Ryan McDonagh's gigantic contract, not so much. Nashville was active this offseason but still feels like a middling club in the West.
16. Dallas Stars
The Stars got deeper up front by signing Mason Marchment, but their offseason can't be properly graded until extensions are reached with restricted free agents Jason Robertson and Jake Oettinger.
17. Boston Bruins
Placing the Bruins in the middle of the pack seems fair because, though it's largely expected to happen, Patrice Bergeron and David Krejci haven't officially signed anything yet. Boston will face some adversity right off the jump because Brad Marchand and Charlie McAvoy are expected to miss time. If the Bruins get off to a good start without those key pieces, their playoff hopes will get a serious boost.
18. Ottawa Senators
The Senators were the talk of the offseason after a series of aggressive moves and undeniably look like a club on the rise. That said, we need to see growth on the ice before we can rank Ottawa in the upper tiers.
19. Columbus Blue Jackets
After winning the Gaudreau sweepstakes and signing Patrik Laine for four years, Blue Jackets fans have enjoyed one of the most exciting offseasons in franchise history. (Just don't think too much about the Erik Gudbranson deal or the Oliver Bjorkstrand trade.) But, we'll need to see if Gaudreau's presence alone will help Columbus make a push up the standings.
20. Detroit Red Wings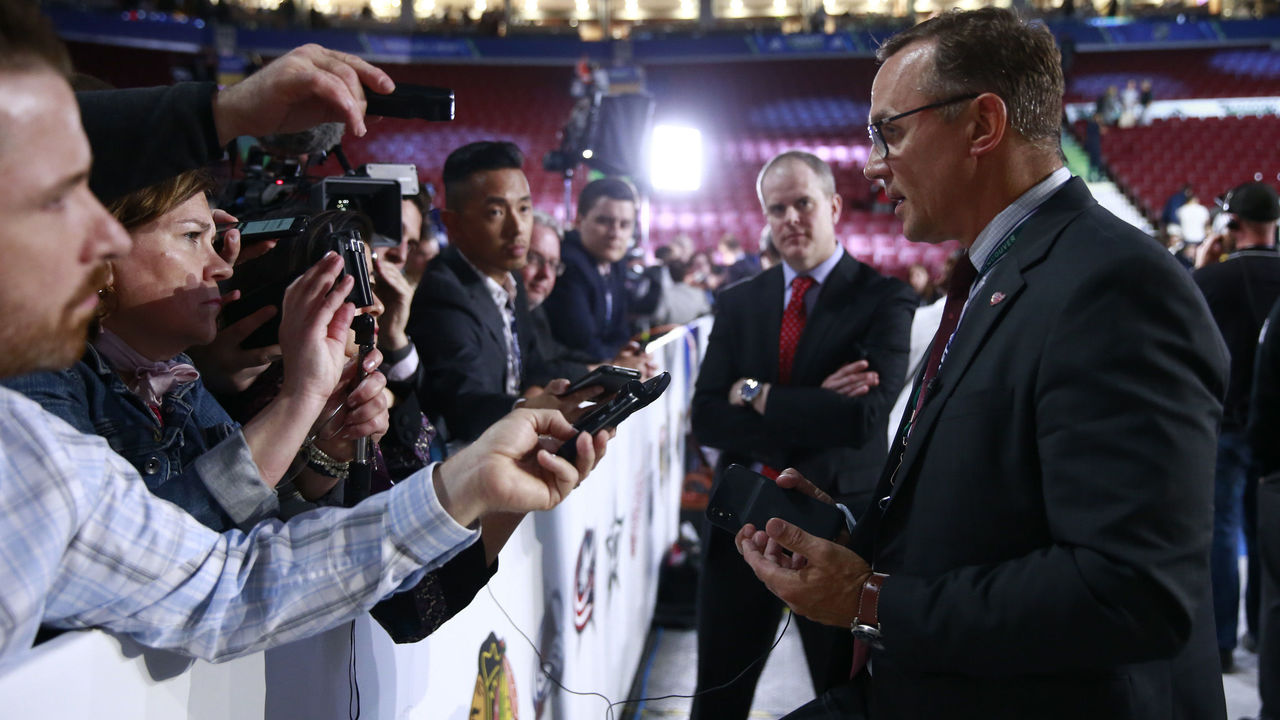 The Red Wings addressed needs at all position groups this summer and the "Yzerplan" looks to be in great shape. It's not the end of the world if Detroit misses the playoffs this coming season, but it's fair to expect some progress.
21. New York Islanders
Aside from adding defenseman Alexander Romanov, the Islanders haven't done much this offseason. They were reportedly sniffing around Gaudreau, but that didn't pan out. Despite their question marks, the Islanders can at least enjoy a full season in their new arena and won't have to start the campaign on a 13-game road trip. New York won't have Barry Trotz behind the bench, which could give the team a much-needed wake-up call after a lost 2021-22.
22. Vancouver Canucks
Retaining head coach Bruce Boudreau was a must for the Canucks. Several players, such as the newly extended Brock Boeser, saw an uptick in production under Boudreau's direction, so it'll be interesting to see how the team fares in its first full campaign with the veteran bench boss. J.T. Miller remaining a Canuck certainly doesn't hurt Vancouver's chances of making a playoff push, either, but that saga will be a must-watch moving forward.
23. New Jersey Devils
Maybe this will be the year the Devils break through. On paper, New Jersey has put together multiple successful offseasons over the past few years, but momentum has ultimately fizzled once the puck drops. General manager Tom Fitzgerald was busy again this time around, adding Ondrej Palat and trading for John Marino. This is a good, young club with plenty of weapons, and it seems due to make some noise.
24. Winnipeg Jets
The Jets stopped short of completely revamping their ranks this offseason and, as of now, Pierre-Luc Dubois is still with the team. Winnipeg struggled mightily last season and now has to contend with the notion that there's tension in the locker room. The Jets have the talent to move up the standings, but we can't justify moving them up these rankings based on the hope that things won't seem as bleak under new head coach Rick Bowness.
25. Anaheim Ducks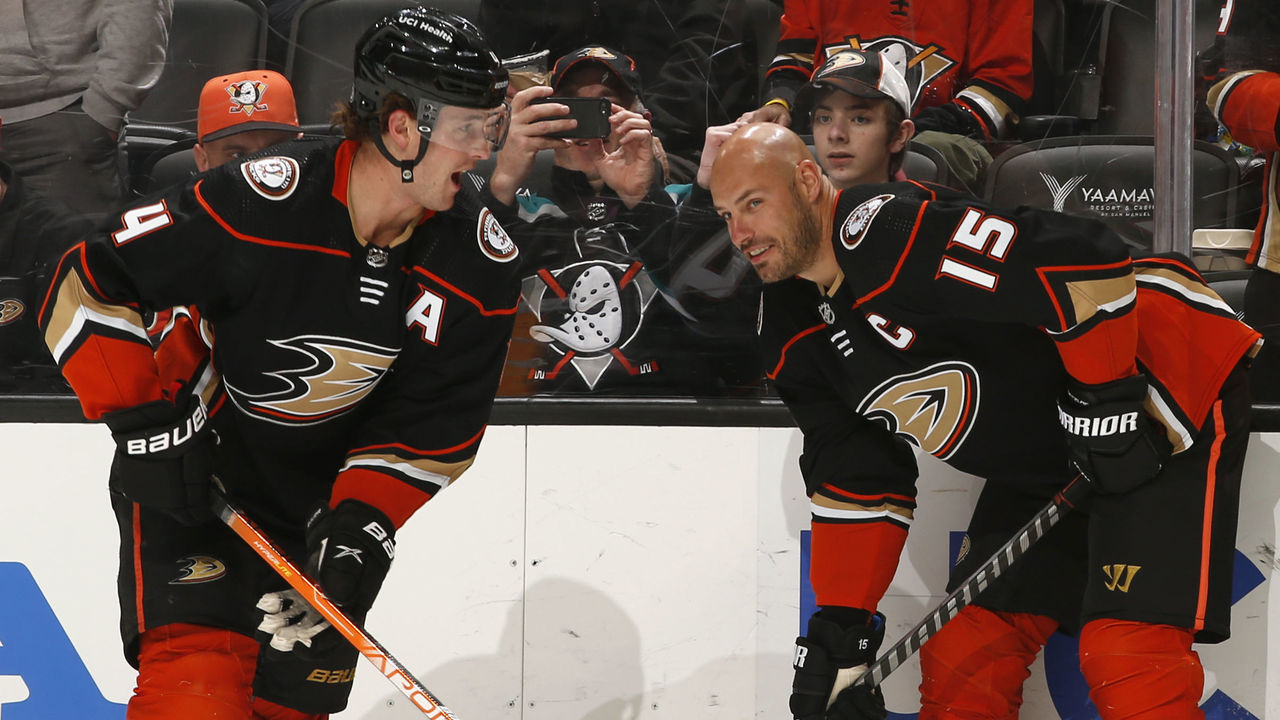 The Ducks brought in some seasoned vets in Ryan Strome and John Klingberg, which is important for a young club now without longtime captain Ryan Getzlaf. Despite the additions, this roster looks to be a few years away from competing.
26. Seattle Kraken
What did the Kraken need more of in their inaugural season? Goals. What did they get this offseason? Goal-scorers. Seattle acquired sniper Andre Burakovsky and Oliver Bjorkstrand, the latter of whom led the Blue Jackets with 28 goals in 2021-22. Shane Wright also fell into the Kraken's lap at fourth overall, and he and Matty Beniers will terrorize opponents for years to come. However, Seattle needs more from goaltender Philipp Grubauer in its second campaign.
27. Buffalo Sabres
As the Sabres continue their trek toward relevancy in the Atlantic Division, cleaning up their situation in net was a priority. Buffalo wisely re-signed veteran Craig Anderson, who was a stud for the young squad in 2021-22, and the club brought in Eric Comrie, who's coming off a strong campaign with the Jets. Also waiting in the wings is 23-year-old Ukko-Pekka Luukkonen. Look for the Sabres to stay the course while receiving some relief from a deeper crease.
28. Montreal Canadiens
The Canadiens' big swing of bringing in Martin St. Louis behind the bench paid off, and his return next season will surely be music to the ears of Cole Caufield. The Habs also added Kirby Dach, Mike Matheson, and Evgenii Dadonov, but there aren't enough impact players to significantly move the needle here. Of course, the team will get a jolt if/when first overall pick Juraj Slafkovsky enters the mix, but it'll be a dogfight again in the Atlantic.
29. San Jose Sharks
New general manager, new head coach, not a lot of new players. The Sharks are entering a transitional period under a new regime, and there isn't enough clarity yet to guess how it will pan out.
30. Philadelphia Flyers
Between buying out Oskar Lindblom, conceding in the Gaudreau sweepstakes, and dishing out multi-year contracts to Tony DeAngelo and Nicolas Deslauriers, it wasn't a banner offseason for the Flyers. Perhaps John Tortorella can rally Philly to a bounce-back year on will and determination alone.
31. Arizona Coyotes
The Coyotes held on to Jakob Chychrun, and, as expected, weren't major players in free agency. Arizona's offseason was all about the draft, and the club did a terrific job stocking its pipeline with seven picks in the opening three rounds.
32. Chicago Blackhawks
The Blackhawks are staring a scorched-earth rebuild right in the face. After shipping a ton of talent out the door, the focus in Chicago shifts to the futures of Jonathan Toews and Patrick Kane, who are each in the final year of their contracts and could be massive bargaining chips at the trade deadline. It's going to be a long season in the Windy City.
(Analytics sources: Evolving Hockey, Natural Stat Trick)
Comments
✕
NHL Power Rankings: Where each team stands after offseason moves
  Got something to say? Leave a comment below!