Why the Leafs should run it back, and how they can improve this offseason
Photo illustration by Nick Roy/theScore
The Toronto Maple Leafs were ousted in the opening round of the postseason for the sixth straight year. A team with that history of playoff failure should undergo major changes, right?
Well, not so fast.
Despite the same outcome, this postseason felt different for the Leafs. Of course, moral victories mean nothing at this point, and eventually, the process must yield results. However, the Leafs actually outscored (24-23) and outshot (216-215) the Tampa Bay Lightning in an extremely even Round 1 series. If one bounce or one call goes their way, the Leafs beat the two-time defending champs and are among the Stanley Cup favorites.
Dismantling the squad just for the sake of doing so would be foolish - as team president Brendan Shanahan alluded to - especially after a franchise-record 115-point regular season. Keeping the front office and coaches intact and running it back with the same group of core players is the most logical option.
General manager Kyle Dubas and head coach Sheldon Keefe will return in 2022-23. That's the right call, particularly with Dubas, who's continued to improve during his four-year run as GM; his drafts are just beginning to bear fruit. Replacing Keefe with a proven veteran such as Barry Trotz, for example, is tempting, but he's made steady improvements himself and deserves one more crack at this.
As for the core - Auston Matthews, John Tavares, Mitch Marner, William Nylander, and Morgan Rielly - trading one of them shouldn't be completely ruled out, but it comes down to a simple process of elimination.
Matthews is untouchable, and Tavares and Rielly both have no-movement clauses.
That leaves Marner - who some may argue should be untouchable - and Nylander - whose $6.96-million cap hit has become increasingly valuable. The Leafs should be open-minded and at least willing to listen to offers for the star wingers, but chances are any trade involving Marner or Nylander would make the Leafs worse.
The idea Dubas needs to "pull a Masai Ujiri" and make a splash equivalent to what the Raptors did when they dealt DeMar DeRozan for Kawhi Leonard isn't realistic. For one, superstar-level players are rarely made available in the NHL, and two, the hard salary cap presents a tremendous obstacle. It's improbable the Leafs could trade Marner or Nylander for a better player and fit it under the cap.
So, that puts the Maple Leafs back in virtually the same position they were a year ago: trying to improve the fringes of the roster on a tight budget. Here's how it can be done:
Trade Mrazek, Kerfoot, Holl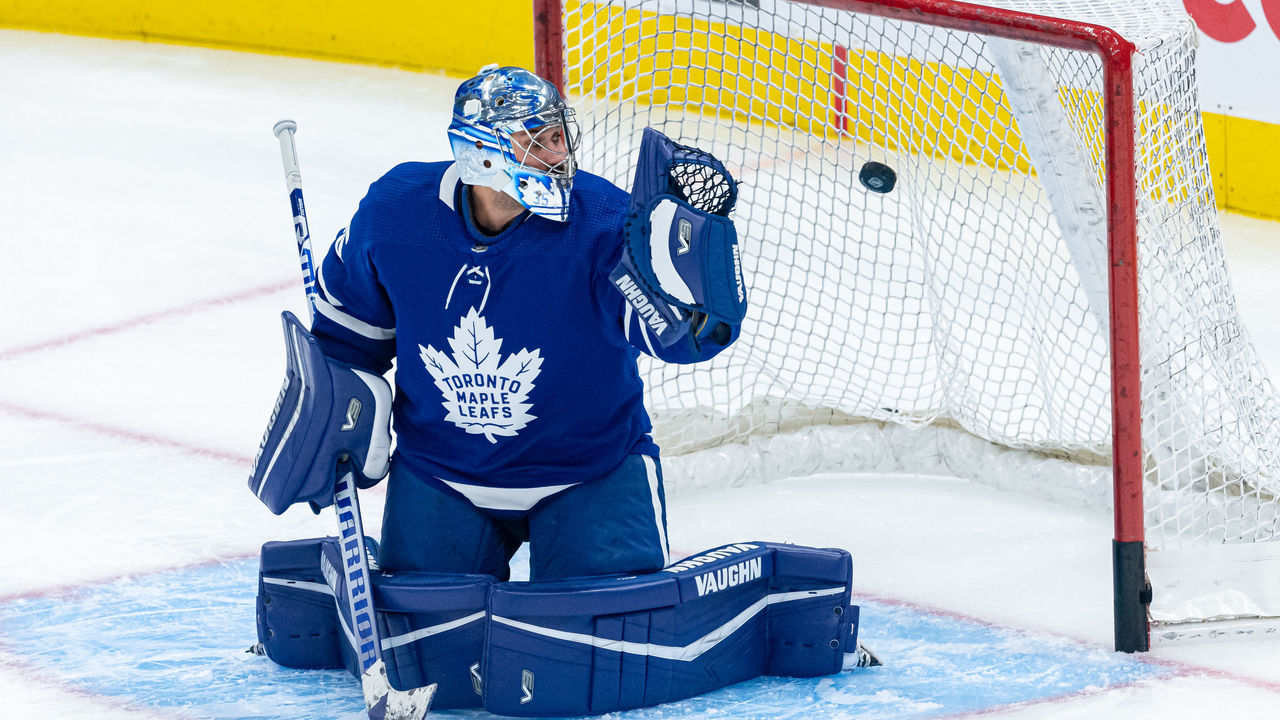 There's no sugarcoating it: Petr Mrazek's contract (two years left at $3.8 million per season) is a problem. It was a questionable signing from the beginning given his career-long inconsistency. With the Leafs' salary structure, his cap hit is too expensive to be a backup and he can't be trusted as a starter.
The bad news for the Leafs is Mrazek has negative trade value, meaning Toronto is going to have to give up an asset in order to offload his contract. The good news is there's an NHL team that loves taking unwanted contracts: the Arizona Coyotes. Dubas and Coyotes GM Bill Armstrong have a history with these types of deals after the Nick Ritchie-for-Ilya Lyubushkin swap this past season.
However, Mrazek's contract also contains a 10-team no-trade list. If Arizona is on it, it could be awfully difficult for Dubas to find a willing partner. But he should be open to trading away any picks after the first round, and any of the team's secondary prospects in order to get rid of him. At worst, a buyout is tolerable, albeit less than ideal:
| Season | Initial cap hit | Buyout cap hit |
| --- | --- | --- |
| 2022-23 | $3.8M | $1.03M |
| 2023-24 | $3.8M | $833K |
| 2024-25 | N/A | $1.43M |
| 2025-26 | N/A | $1.43M |
Elsewhere, the Leafs have two players entering the final year of their contracts: versatile forward Alexander Kerfoot and defenseman Justin Holl. It's unlikely the Leafs would re-sign either one after 2022-23, so Dubas should look to recoup some assets while he can.
Unlike Mrazek, both Kerfoot ($3.5 million) and Holl ($2 million) are worth their cap hits and have positive trade value. They should be able to fetch a second- or third-round pick for Kerfoot, and a third- or fourth-rounder for Holl. These picks could even be flipped to help unload Mrazek.
By dealing Mrazek, Kerfoot, and Holl, the Leafs would create $9.3 million in cap space.
Re-sign Campbell, RFAs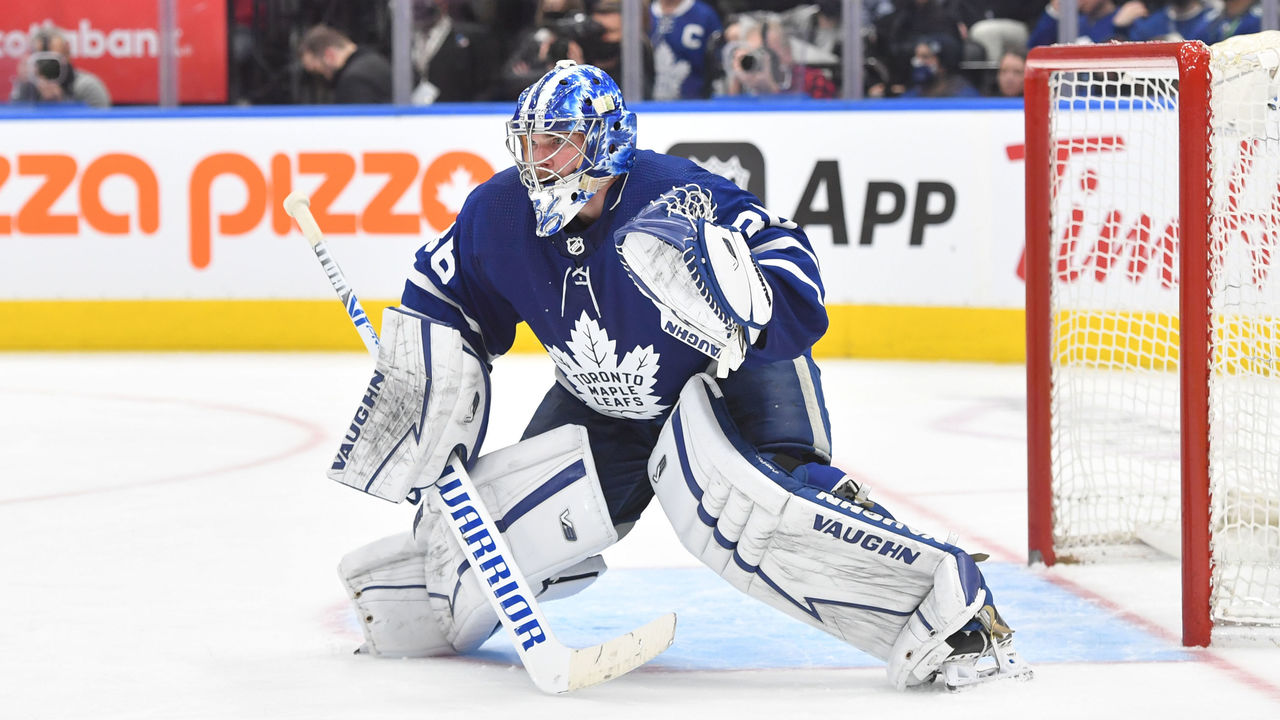 The Maple Leafs have six pending unrestricted free agents: Ilya Mikheyev, Jason Spezza, Colin Blackwell, Lyubushkin, and Jack Campbell.
Campbell should be considered the priority. The UFA goalie class is thin. Not only has Campbell been solid ever since he arrived in Toronto, but he's also beloved by his teammates and fans. A contract of three-to-four years with a $5-million average annual value would be fair for both sides.
The chatter of Toronto targeting Anaheim Ducks goalie John Gibson in a trade is enticing, but it's much more feasible to bring Campbell back without surrendering any assets
The Leafs' remaining UFAs could all conceivably leave: Mikheyev has priced himself out of Toronto, Lyubushkin looked overmatched in the playoffs, Blackwell may want to chase a bigger role, and Spezza could retire. All are replaceable - internally or externally.
The Leafs also have four restricted free agents they need to bring back: Pierre Engvall, Ondrej Kase, Rasmus Sandin, and Timothy Liljegren. All four players should receive modest raises on one-to-two-year contracts to keep the cap hits as low as possible.
What to do on defense?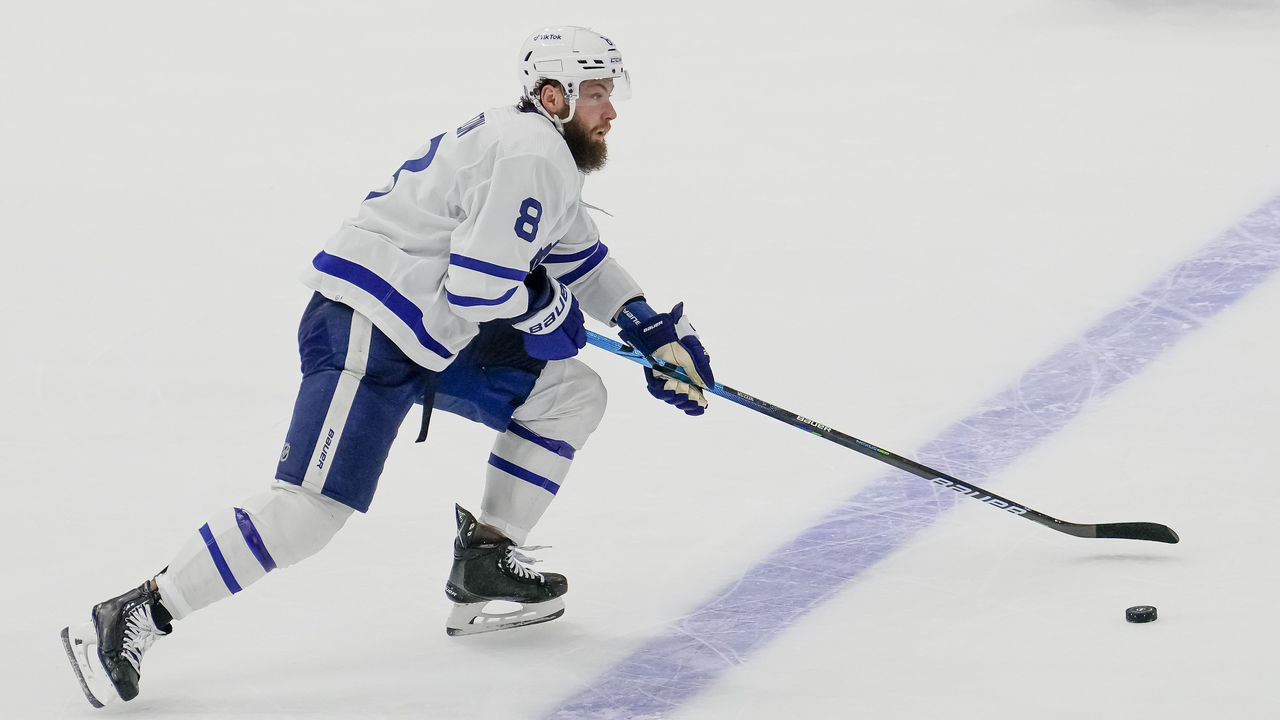 As it stands, the Leafs have six defensemen deserving of a full-time role. The problem is four of them play the left side: Rielly, Sandin, Jake Muzzin, and Mark Giordano.
The Leafs have two options. Either one of those four lefties plays the right side permanently, or they trade one of them. Let's explore Option 1 first.
Muzzin and Giordano have never played right for any extended periods, and asking them to do so now would be unwise. Sandin had a few auditions on the right side in 2021-22 that didn't go well. This leaves Rielly, who played right occasionally earlier in his career - including with Muzzin when the former Los Angeles Kings defender first arrived in Toronto.
The Muzzin-Rielly pairing produced strong results - 60.3% expected goals share - albeit in a small 131-minute sample size in 2018-19. If Rielly is willing to go back to the right side full time, the Leafs could reunite that pair and roll out the following:
| LD | RD |
| --- | --- |
| Muzzin | Rielly |
| Giordano | Brodie |
| Sandin | Liljegren |
However, the Leafs may not want their highest-paid defenseman playing his non-preferred position. If that's the case, someone has to go.
It won't be Rielly, who inked an eight-year extension in October. It won't be Giordano, either, who just re-signed for pennies on the dollar. It's possible Sandin could be used as a trade chip in a blockbuster deal. It's also possible the Leafs could move Muzzin and his $5.625-million cap hit for assets and then use some of the newfound cap space on a right-handed defenseman.
The right defensemen UFA class falls off significantly after Kris Letang and John Klingberg, and the Leafs can't exactly afford either one. However, there is one buy-low target out there who would make sense for them: Colin Miller.
Miller was stellar during his two-year run with the Vegas Golden Knights, but his play tailed off the past few campaigns with the Buffalo Sabres. It's possible he would be rejuvenated and willing to take a slight discount to come play in Toronto under Dubas and Keefe, who managed and coached him, respectively, in junior with the Soo Greyhounds. Miller is just 29, too.
But while Miller would be a nice fit, he's not as good as Muzzin and he doesn't have as much upside as the 22-year-old Sandin. So forcing a trade to fit him in wouldn't be smart. If a sensible Muzzin or Sandin trade presented itself, it would be worth making. But without knowing such deal exists, it makes more sense for Toronto to keep its defense intact - as long as Rielly is open to playing the right side.
Sign a bargain backup goalie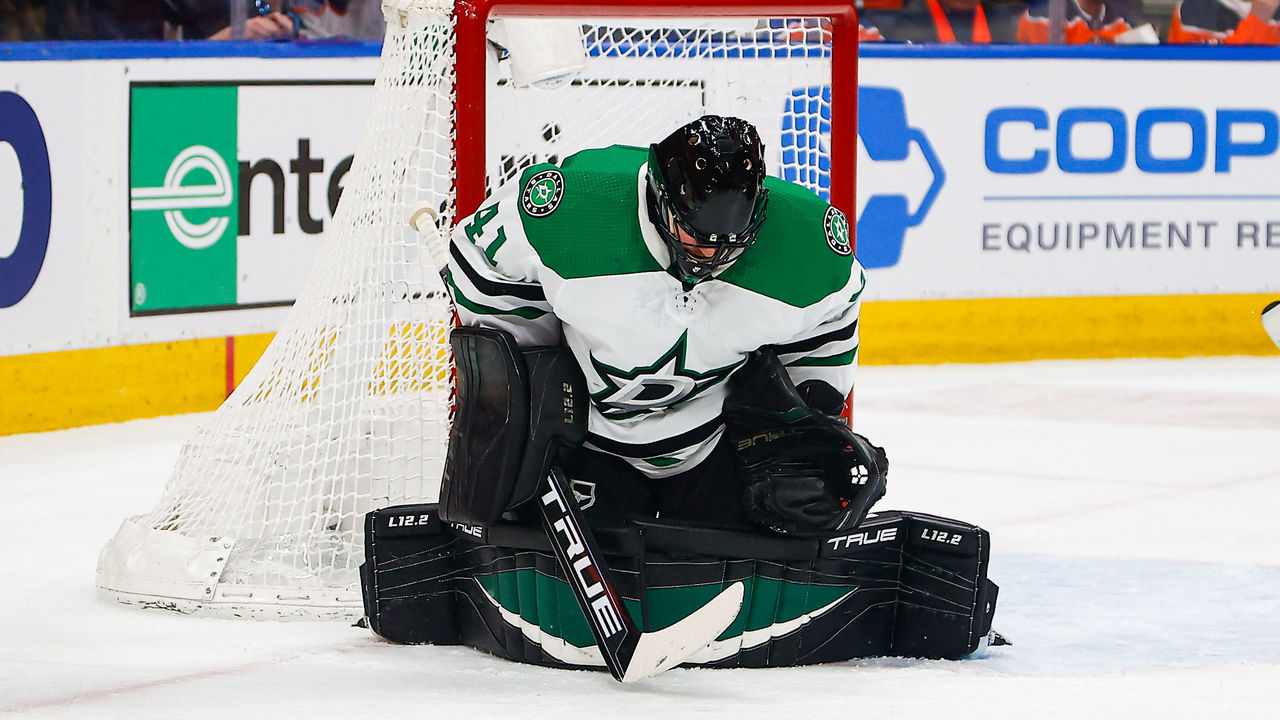 Even with Campbell signed, a reliable backup is still a priority. Neither Erik Kallgren or Joseph Woll are ready to be NHL backups.
The Leafs shouldn't be looking for anyone expensive here, but since Campbell has never played 50 games, they still need someone who could step in for at least 30 starts. Rather than targeting a seasoned veteran, signing someone under 30 with room to grow would be ideal. Scott Wedgewood, Kevin Lankinen, and Eric Comrie all make sense and could likely be had for under $2 million per season.
Splurge on 1 forward, take fliers on the rest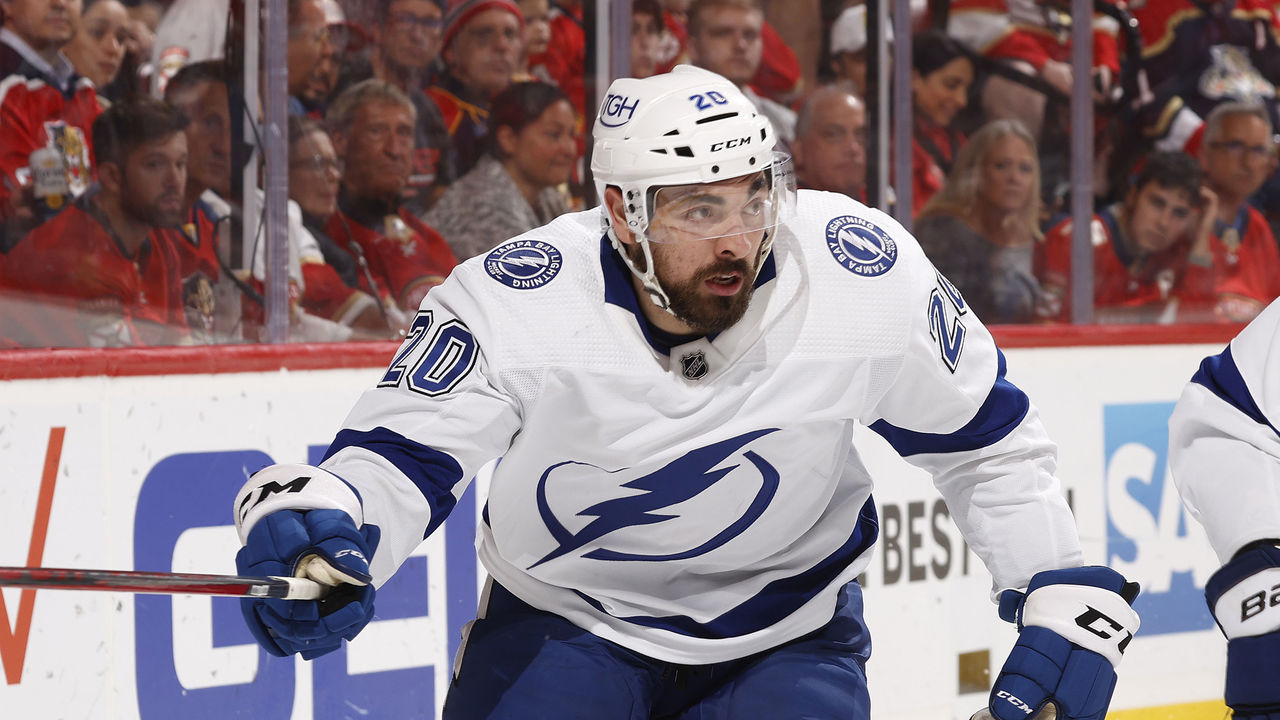 The Maple Leafs would now have about $7 million in cap space to spend on five forwards. There are multiple ways they could structure this, but it'd be logical to use about half of it on one player who could play in the top six, then use the rest on depth.
Players like Max Domi and Andreas Athanasiou would make sense for the top-six role, but nobody checks as many boxes as Nick Paul, who scored two goals in Game 7 against the Leafs as a member of the Lightning. Paul brings size (6-foot-3, 225 pounds) and physicality, is strong defensively, can play center in a pinch, and is only 27. Plus, with career highs of 16 goals and 32 points, he shouldn't be too expensive.
For the fourth line, there are several different types of players to consider. If the Leafs are looking for size, Zach Sanford, Dakota Joshua, A.J. Greer, Nick Bjugstad, and Mark Jankowski all make sense. If they're willing to sacrifice size for speed, Vinnie Hinostroza, Tyler Motte, Rocco Grimaldi, and even bringing back Blackwell would be practical.
The final product
Some of these contract projections may be slightly off, but it provides an idea of what the Leafs could do. It's also possible they have to buy out Mrazek, which would shave off $1 million in flexibility. Nonetheless, we made a 2022-23 roster projection, coming in $106,000 under the $82.5-million cap.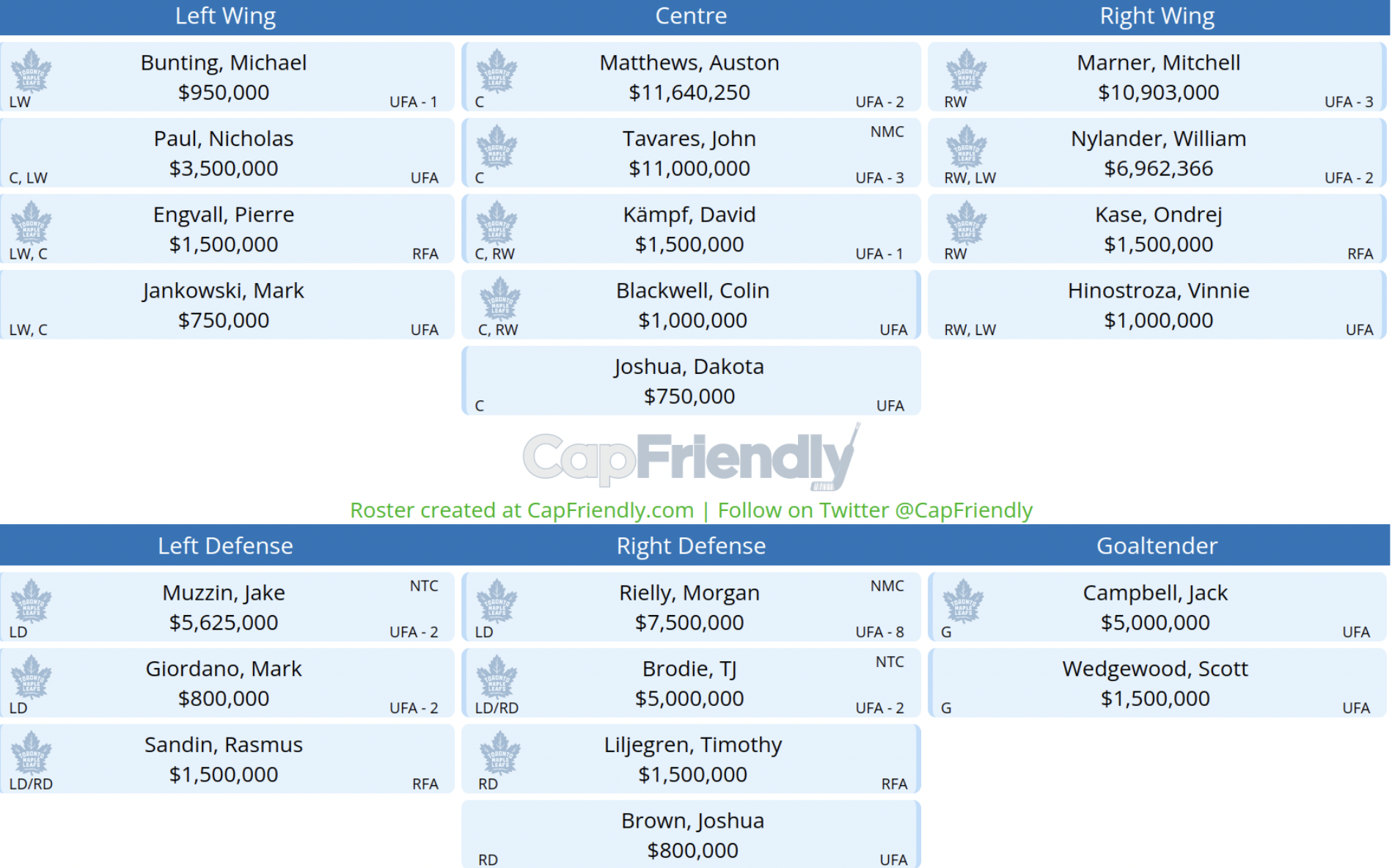 Let's start up front. Paul takes over Kerfoot's role and cap hit. He's a similar player because he's versatile. However, his ability to wreak havoc on the forecheck, get to the middle of the ice with his size, and use his untapped offensive potential should make him a better fit.
The fourth line is also improved. Blackwell was solid during his brief time in Toronto. He and Hinostroza play with lots of pace and could also move up in the lineup when injuries occur. Joshua and Jankowski are 26 and 27, respectively, and bring some size for the league minimum.
You'll notice the absence of three veterans: Spezza, Wayne Simmonds, and Kyle Clifford. Spezza hasn't decided if he wants to continue playing, but if he does, he could simply take the place of Joshua or Jankowski. Simmonds and Clifford are still under contract, but since they're on the wrong side of 30 and declining, they shouldn't be handed roster spots. There's also room for Nick Robertson, but he should still have to earn a spot.
A full season of Giordano and the continued growth of Sandin and Liljegren should make this defense better than it was a year ago, even though there are no new faces in the top six. Brown brings size and physicality as a seventh D-man.
In net, Wedgewood - a Brampton, Ontario, native - is a 29-year-old journeyman, but he owns a respectable .906 save percentage in 77 career games, 37 of which came last season.
This may not be the sexy offseason some fans are clamoring for, but again, the Leafs don't need an overhaul. This group is younger and better equipped to finally get over the playoff hump in 2023.
(Cap source: CapFriendly)
Comments
✕
Why the Leafs should run it back, and how they can improve this offseason
  Got something to say? Leave a comment below!