What awards should the NHL add, and who would win them in 2021-22?
The NHL already hands out plenty of major hardware at its annual awards night, but some of the season's most impressive accomplishments still manage to slip through the cracks without proper recognition.
Below, we look at three individual awards the league should add and determine who would win them this season.
Best Defensive Defenseman
The Norris Trophy is given to the best all-around defenseman, but players usually need to be among the leaders in points at their position to win the award. Defensive defensemen are the most unheralded players in hockey, mainly because there are no basic stats to fairly quantify their abilities - plus-minus, hits, and blocks don't even come close to cutting it.
This trophy would strictly focus on the defensive contributions of blue-liners - essentially the Selke Trophy for defensemen. This player should log heavy minutes and match up against top competition on a nightly basis.
It could be named after former Washington Capitals defenseman and Hockey Hall of Famer Rod Langway, one of the few pure defensive defensemen to win the Norris Trophy. He did so in 1983 and 1984, beating out legends Ray Bourque and Paul Coffey in the process.
Finalists: Jonas Brodin, Miro Heiskanen, Christopher Tanev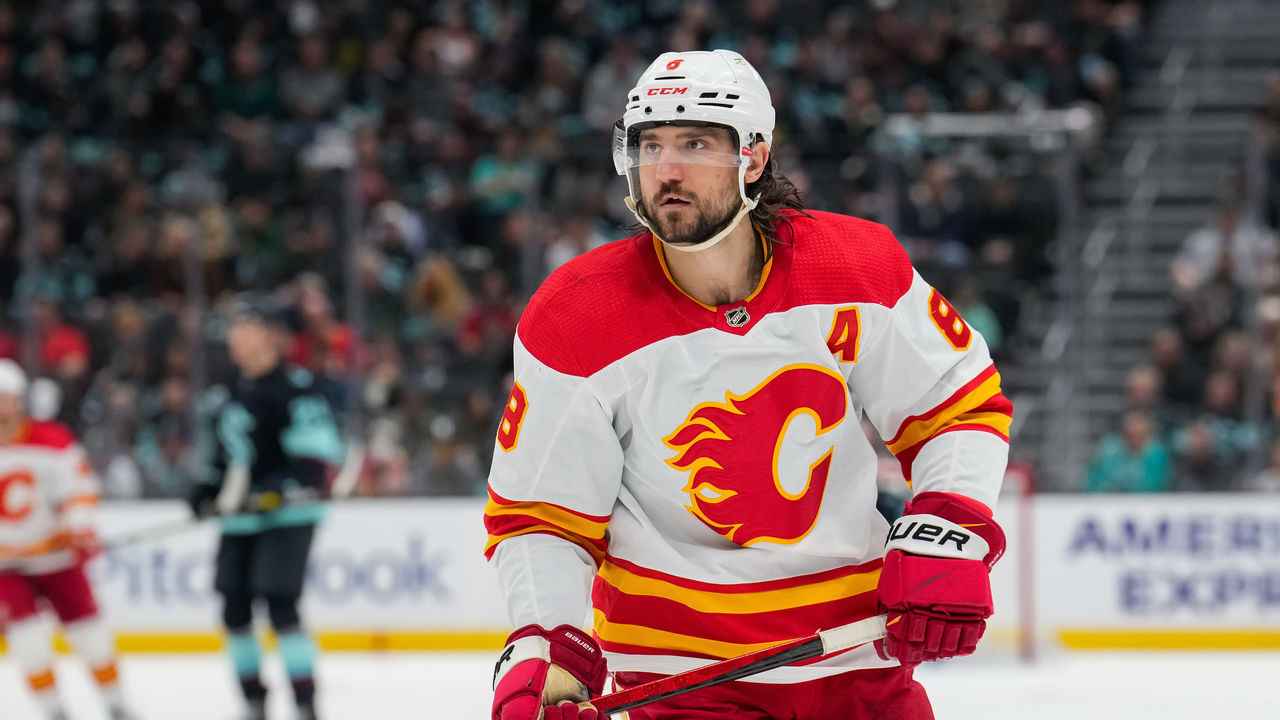 Our three finalists have plenty in common. They aren't the towering, physical players one might think of when the term "shutdown defenseman" is thrown around - none recorded more than 60 hits or stands above 6-foot-2. Heiskanen relies on his smooth skating ability more than Brodin and Tanev, but all three use their exceptional instincts, positioning, and active sticks to make life uncomfortable for the game's top offensive players.
Winner: Heiskanen. There's no right or wrong choice here, as all three players posted similarly elite defensive metrics this season, but we're giving Heiskanen the nod. He averaged nearly three more minutes at five-on-five per game than Tanev and almost two more than Brodin. He played less than both on the penalty kill but posted better metrics. At 22 years old, the sky is the limit for the 2017 third overall pick.
Most Improved Player
The NBA hands out this award annually, and there's no reason the NHL shouldn't follow suit with a trophy that recognizes growth. And no, this won't be a pity prize for the league's worst player like it is in youth hockey. We're looking for someone who made a serious leap.
Finalists: Ryan Hartman, Ville Husso, Tage Thompson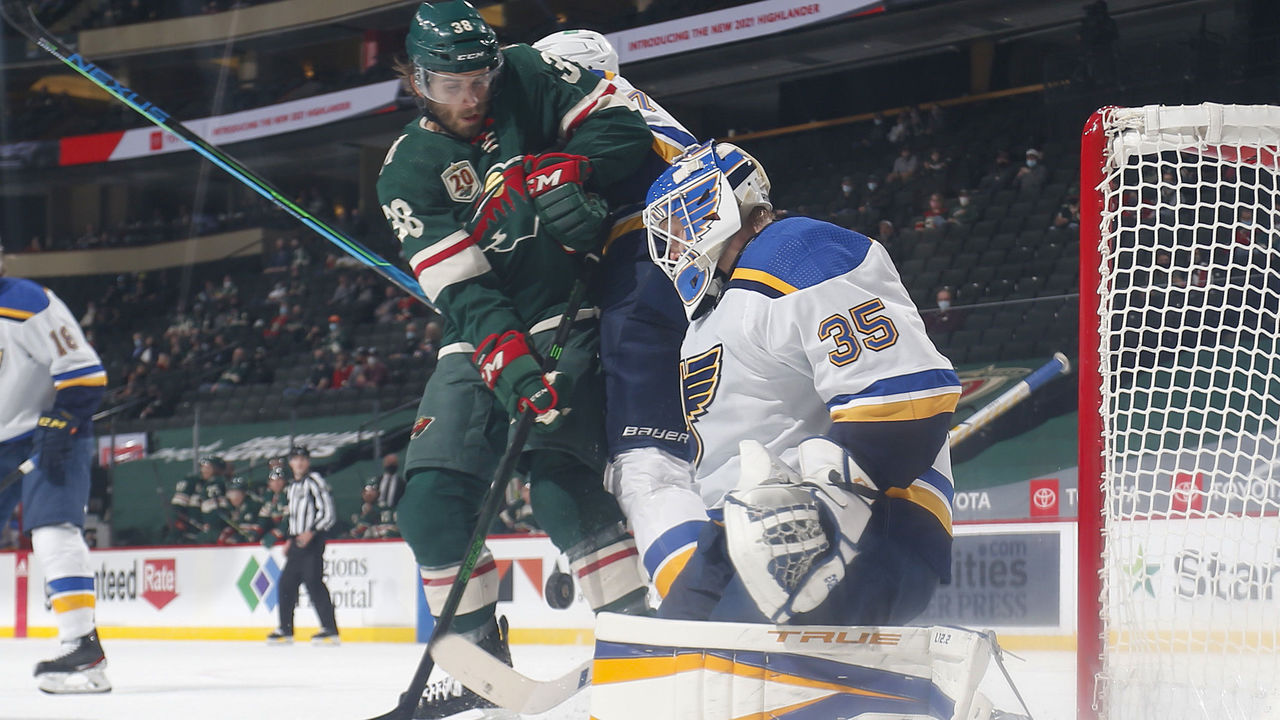 We seriously considered as many as 10 candidates for this award but narrowed our focus down to three - and all are deserving. Hartman and Thompson both transformed from bottom-six wingers to top-line centers - a difficult and rare transition - and scored over 30 goals each. Husso had marginal success in the minors and struggled in his rookie campaign a year ago, but he provided some much-needed stability to the St. Louis Blues' crease with Jordan Binnington struggling.
Winner: Thompson. The forward was the primary part of the Buffalo Sabres' return package in the trade that sent Ryan O'Reilly to St. Louis in 2018, but up until this season, everybody was ready to label him a bust. In his prior four NHL seasons, Thompson recorded just 18 goals and 17 assists in 145 games. The towering 6-foot-7 sniper came into his own playing down the middle in 2021-22, tallying 38 goals and 30 assists in 78 games.
Comeback Player of the Year
While there is a slight possibility for some crossover with the Bill Masterton Memorial Trophy - which is awarded for perseverance, sportsmanship, and dedication to hockey - this award will be much more cut-and-dried. Much like in the NFL, we're looking for a player who had their previous season cut short (most commonly, but not limited to, due to injury) and overcame adversity to have a sensational comeback campaign.
Finalists: Jack Eichel, Nikita Kucherov, Tyler Seguin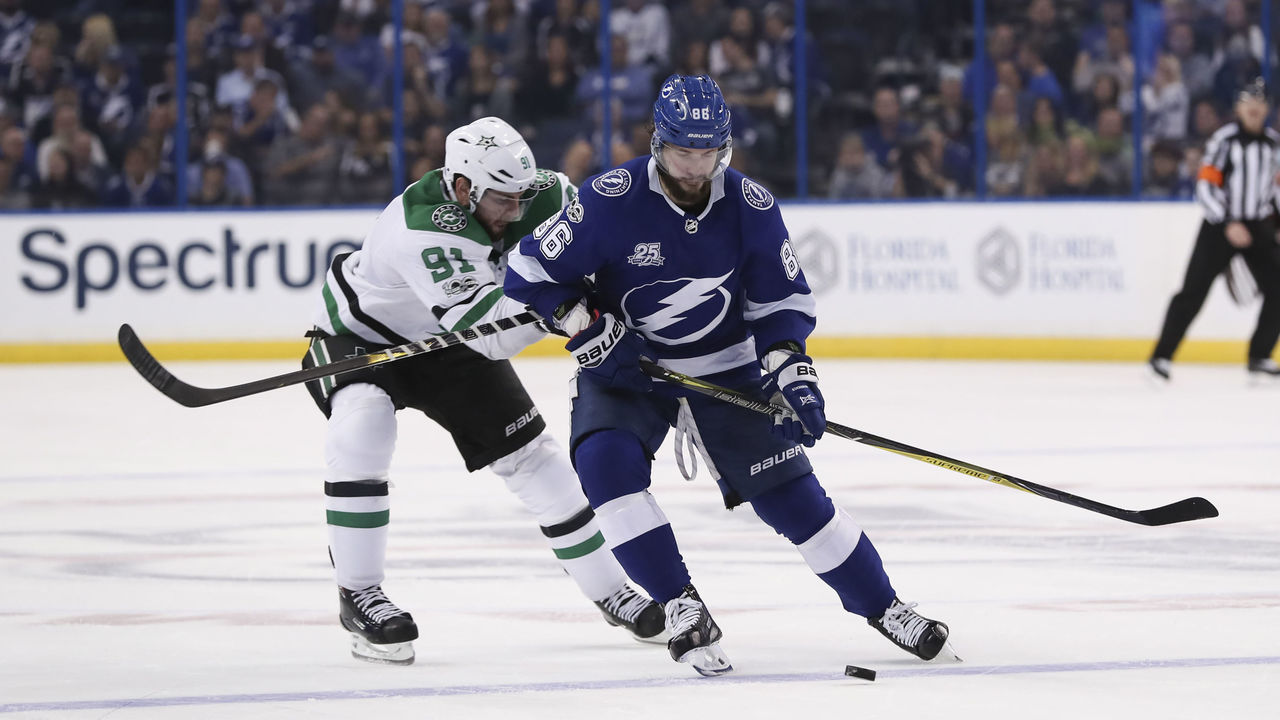 Well-documented Sabres saga aside, it's impressive that Eichel returned close to his old self after being the first NHL player to undergo an artificial disc replacement surgery. Kucherov, meanwhile, recorded 69 points in 47 games this season after missing all of 2021 following hip surgery. Seguin's year (24 goals, 25 assists in 81 games) may be one of his worst statistically, but he deserves some recognition. He said he basically had to rebuild his entire quad muscle after hip arthroscopy, labral repair, and knee scope in late 2020 limited him to three games last season.
Winner: Eichel. We're not denying the severity of Kucherov's injury that kept him out last season, but he already had his comeback tour in the playoffs. Eichel took a risk having a surgery no NHL player had undergone. His persistent effort to have his desired method of treatment even led to a divorce from the Sabres. And while Eichel is certainly capable of more than 25 points in 34 games, it's still remarkable given the context.