Who says no? Analyzing 5 hypothetical NHL trade deadline deals
Christian Petersen / Getty Images Sport / Getty
The NHL trade deadline is less than two weeks away, and there's nothing more fun this time of year than arguing over hypothetical swaps.
Here's how this exercise went down: Each of theScore's five NHL news editors (Kayla Douglas, Josh Gold-Smith, Brandon Maron, Sean O'Leary, and myself) submitted one trade to have the other four editors vote on which team they think would say no. "Both" and "good deal" were options, too.
Remember, these deals are hypothetical. Editors were encouraged to think outside the box.
Below, I dive into the trades and analyze which aspects make sense and which don't.
Leafs win Chychrun sweepstakes, reunite with Kessel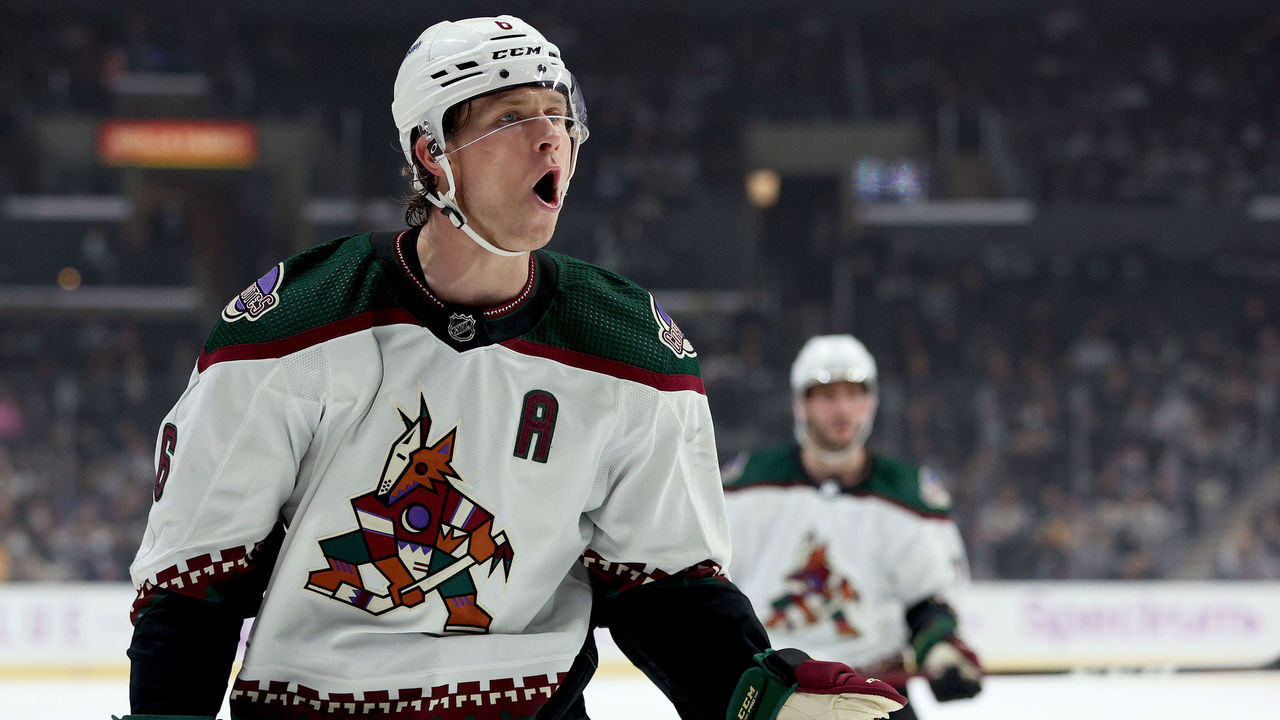 Leafs receive: Jakob Chychrun, Phil Kessel (50% retained)
Coyotes receive: 2022 1st-round pick, Justin Holl, Nick Robertson, Alexander Kerfoot
Submitted by: Maron
| Editor | Who says no? |
| --- | --- |
| Douglas | Good deal |
| Gold-Smith | Coyotes |
| O'Leary | Leafs |
| Wegman | Coyotes |
Why it could work: General managers Kyle Dubas and Bill Armstrong clearly have a working relationship after making two trades with each other in recent weeks. Toronto's need for a top-four defenseman is no secret. And Chychrun, who's just 23 years old, fits into both the team's timeline and cap structure (his contract includes three more years at $4.6 million per season).
There have been rumors the Coyotes are seeking a Jack Eichel-type package for Chychrun. This deal fits that structure, but the value might be a bit short. Holl and Kerfoot have an additional year of term on their contracts and could be flipped for more futures at next year's deadline, while Robertson is a promising prospect.
Why it might not: As far as narratives go, Kessel returning to Toronto would be highly entertaining. However, his fit in the team's lineup is suspect. He's a significant downgrade defensively from Kerfoot, and it remains to be seen whether he can still be effective in a top-six role on a team with Cup aspirations. The Leafs would likely be willing to take that chance if it meant getting Chychrun, but they might prefer a deal that doesn't involve Kessel.
From Arizona's perspective, no guaranteed building blocks are coming back. Robertson has potential, but he hasn't proven himself as an NHLer. His AHL numbers are good but don't jump off the page. The draft pick could be late in the first round, too. If this is the best offer the Coyotes get for Chychrun, they'd be smart to keep him and hope for something better this offseason.
Rutherford, Allvin send Miller to Penguins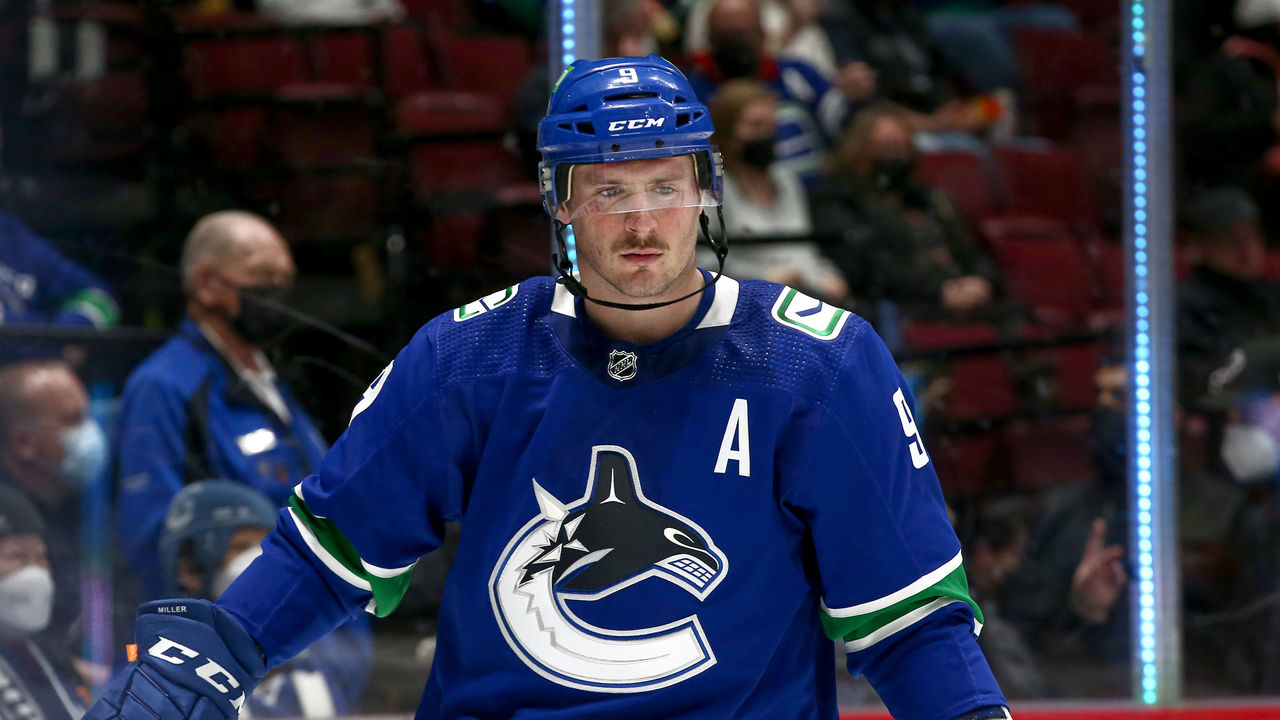 Penguins receive: J.T. Miller
Canucks receive: 2022 1st- and 4th-round picks, Kasperi Kapanen, Pierre-Olivier Joseph
Submitted by: Wegman
| Editor | Who says no? |
| --- | --- |
| Douglas | Good deal |
| Gold-Smith | Good deal |
| Maron | Canucks |
| O'Leary | Canucks |
Why it could work: As long as Sidney Crosby, Evgeni Malkin, and Kris Letang are still humming, Penguins GM Ron Hextall needs to do everything in his power to try to bring Pittsburgh another Stanley Cup. The team's biggest need is a winger for Malkin, and Miller is an ideal fit - especially since he's signed through 2023 with a bargain $5.25-million cap hit. Kapanen has struggled this year (and makes the deal work cap-wise), and Joseph is just depth for Pittsburgh at this point.
Kapanen has believers in Vancouver. While with the Penguins front office, Canucks president of hockey operations Jim Rutherford and general manager Patrik Allvin drafted Kapanen in 2014, then re-acquired him from the Leafs in 2020. Kapanen's father, Sami, played under Rutherford with the Carolina Hurricanes. Rutherford also acquired Joseph, a 2017 first-round defenseman, from the Coyotes during his time in Pittsburgh.
Why it might not: A first-round pick, a young roster player, and a prospect would usually fetch a player with an extra year of term. However, it's possible the Canucks would want much more, even with the fourth-rounder sprinkled in.
Miller has blossomed into a star point-per-game player with Vancouver, capable of playing center and wing effectively. If the Canucks give him up - which isn't a guarantee considering the playoffs are still a possibility - they might want someone with more upside than Kapanen and Joseph coming back.
Rangers reel in Laine in blockbuster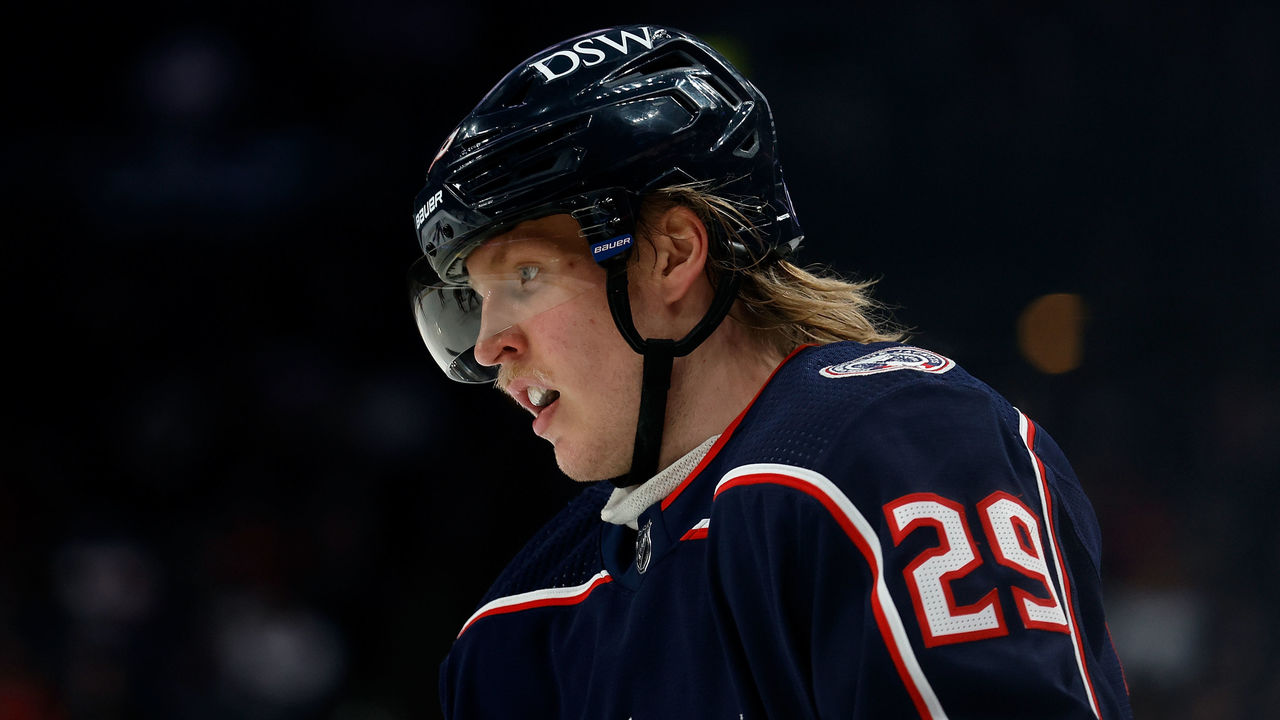 Rangers receive: Patrik Laine
Blue Jackets receive: 2022 1st-round pick, Nils Lundkvist, Vitali Kravtsov
Submitted by: Douglas
| Editor | Who says no? |
| --- | --- |
| Gold-Smith | Blue Jackets |
| Maron | Blue Jackets |
| O'Leary | Blue Jackets |
| Wegman | Blue Jackets |
Why it could work: The possibility of Columbus dealing Laine is fascinating, even though Blue Jackets GM Jarmo Kekalainen recently shut down those rumors. The 23-year-old sniper is a pending RFA. He could simply accept his $7.5-million qualifying offer again this summer before becoming a UFA in 2023.
It's no secret the Jackets have struggled to keep star players. And the ones they've held on to, they had to pay an additional Columbus tax (see Werenski, Zach). If the Jackets can't get Laine to agree to an extension this summer, they may have to trade him. Letting him walk for free isn't an option.
The Rangers, meanwhile, could use an additional offensive threat, and Laine fits into their timeline.
Why it might not: The Blue Jackets gave up Pierre-Luc Dubois to get Laine, so they may want more of a sure thing if they're going to trade the Finn. Kravtsov and Lundkvist (both 2018 first-rounders) have upside, but neither has proven themselves as NHLers yet. If Kekalainen ships Laine to New York, he'd be wise to ask for a package including Alexis Lafreniere or Kaapo Kakko.
The value makes sense for the Rangers, and Laine would help them this season. However, how he fits into their long-term plans is foggy. Extensions for Mika Zibanejad and Adam Fox are kicking in next season. New York has already invested ample money and draft resources on the wing with Artemi Panarin, Chris Kreider, Lafreniere, and Kakko. If the Rangers make a big swing for a forward, a center makes more sense, especially since Ryan Strome is a pending UFA.
Avalanche add Hertl for Cup push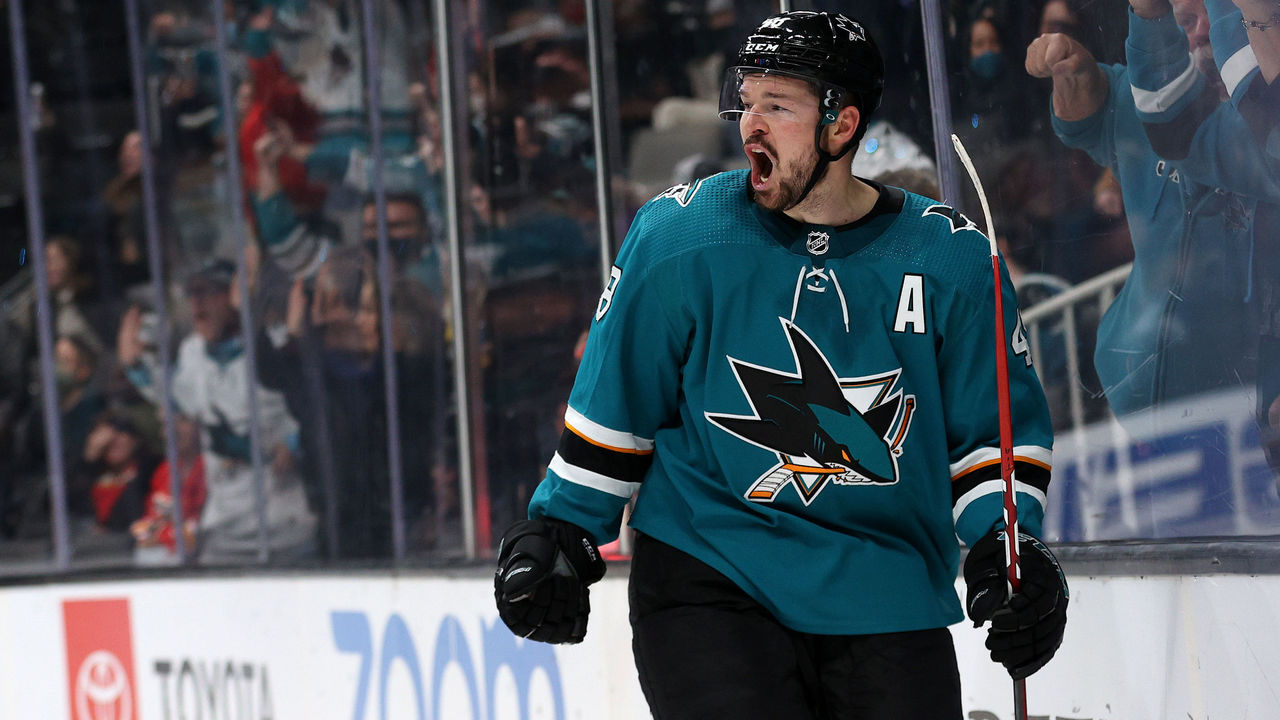 Avalanche receive: Tomas Hertl (50% retained)
Sharks receive: 2023 1st- and 3rd-round picks, Tyson Jost, Dylan Sikura, Justin Barron
Submitted by: O'Leary
| Editor | Who says no? |
| --- | --- |
| Douglas | Avalanche |
| Gold-Smith | Good deal |
| Maron | Good deal |
| Wegman | Avalanche |
Why it could work: The Avs are Stanley Cup favorites, so it only makes sense for them to go all-in. This is their year to be aggressive, too. Nazem Kadri, Andre Burakovsky, and Darcy Kuemper are pending UFAs, and Nathan MacKinnon's bargain deal expires in 2023. It shouldn't matter that Hertl is just a rental.
Hertl would be a fantastic addition. He could play wing on the second line with Kadri or center his own third line to make Colorado even deeper.
The Sharks reportedly tried negotiating an extension with Hertl and aren't looking to trade him. However, San Jose might not have a choice if it can't get a deal done before the deadline. Plus, there's always a chance the Sharks could lure him back in free agency after moving him. That'd be a win-win.
Why it might not: Jost has yet to live up to the billing of a top-10 pick back in 2016, but he's still a valuable member of Colorado's bottom six. The Avs might prefer to part with a prospect rather than somebody from the active roster. If Jost is a must-have part of the package, perhaps they'd get the Sharks to include an additional depth forward in the deal with minimal long-term value, like Andrew Cogliano or Matt Nieto.
Barron, a 2020 first-rounder, along with Jost, makes this a steep price for a rental. The Avs might want someone with an extra year of term, like J.T. Miller, if they're giving up this package. Or, perhaps they'd prefer a rental with slightly less value, such as Claude Giroux.
Fleury joins former rivals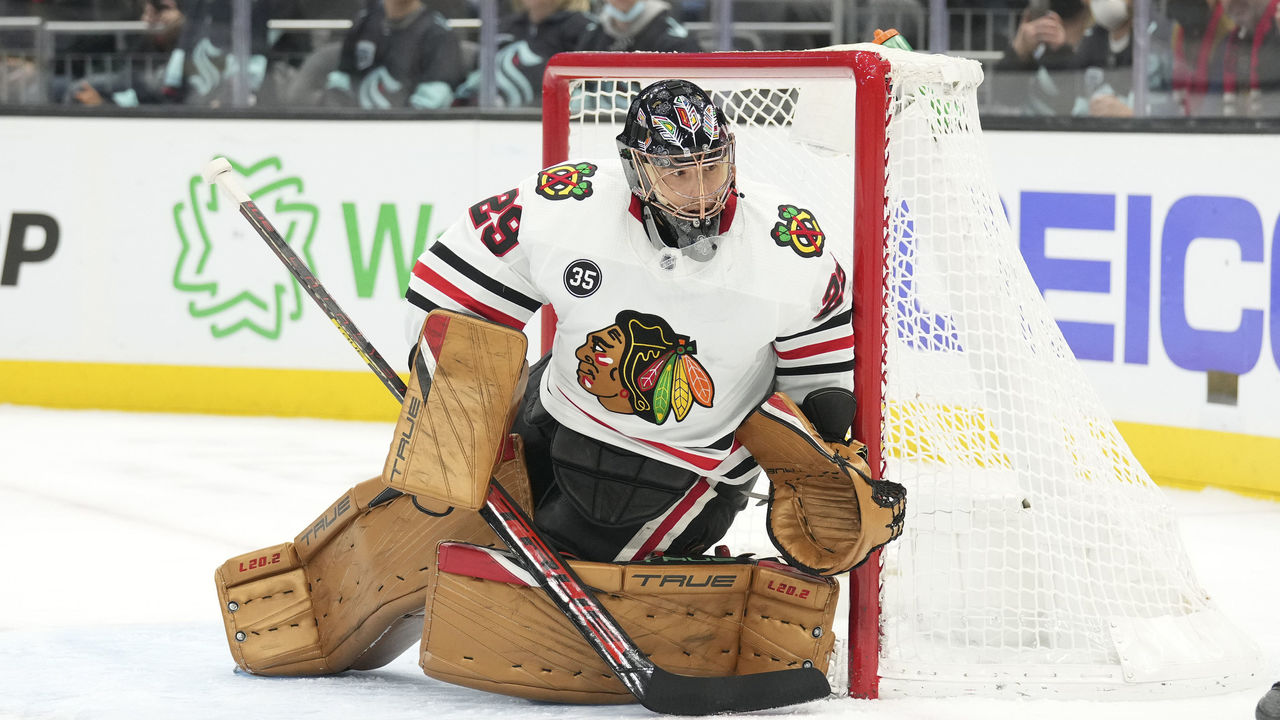 Capitals receive: Marc-Andre Fleury (50% retained)
Blackhawks receive: Conditional 2022 2nd-round pick (becomes 1st-rounder if Capitals reach ECF), Ilya Samsonov, Daniel Sprong, Matt Irwin
Submitted by: Gold-Smith
| Editor | Who says no? |
| --- | --- |
| Douglas | Good deal |
| Maron | Capitals |
| O'Leary | Good deal |
| Wegman | Blackhawks |
Why it could work: The group is split on this deal, which tends to mean it's fair. The Capitals are in the same spot as the Penguins. As long as their aging core is still performing at a high level, they have to go all-in - despite GM Brian MacLellan's recent comments.
Goaltending has been Washington's weakness this season, so adding a proven netminder in Fleury, albeit a rental, is smart. Fleury's contract contains a 10-team no-trade list, so he'll have a significant say in where he goes. That could limit his market and prove to be the reason the rebuilding Blackhawks don't get a guaranteed first-rounder out of this.
Despite his relative struggles, Samsonov is just 25. Arvid Soderblom is Chicago's only goalie under team control for next year (Kevin Lankinen and Collin Delia are also pending UFAs), so the 2015 first-rounder fills a significant need moving forward.
Why it might not: The Blackhawks might want to get a guaranteed first-rounder in exchange for Fleury since he's by far the best goaltender available, and there are other contenders with a need between the pipes, such as the Edmonton Oilers, Minnesota Wild, and Maple Leafs. Chicago also probably has no use for Irwin, a 34-year-old depth D-man on an expiring contract.
The Caps might not be ready to give up on Samsonov either. Goaltenders tend to reach their peak later in their careers, and Washington has already invested so many years developing the Russian netminder.