5 NHL trades we'd love to see before the deadline
Len Redkoles / National Hockey League / Getty
We're down to just over a week before the 2021-22 NHL trade deadline, and it's shaping up to be a compelling one. There are some tantalizing possibilities with plenty of big names and skilled players on the block.
While some of these scenarios may not come to fruition, here are five moves that'd be satisfying to see put into motion before March 21:
Avalanche grab Giroux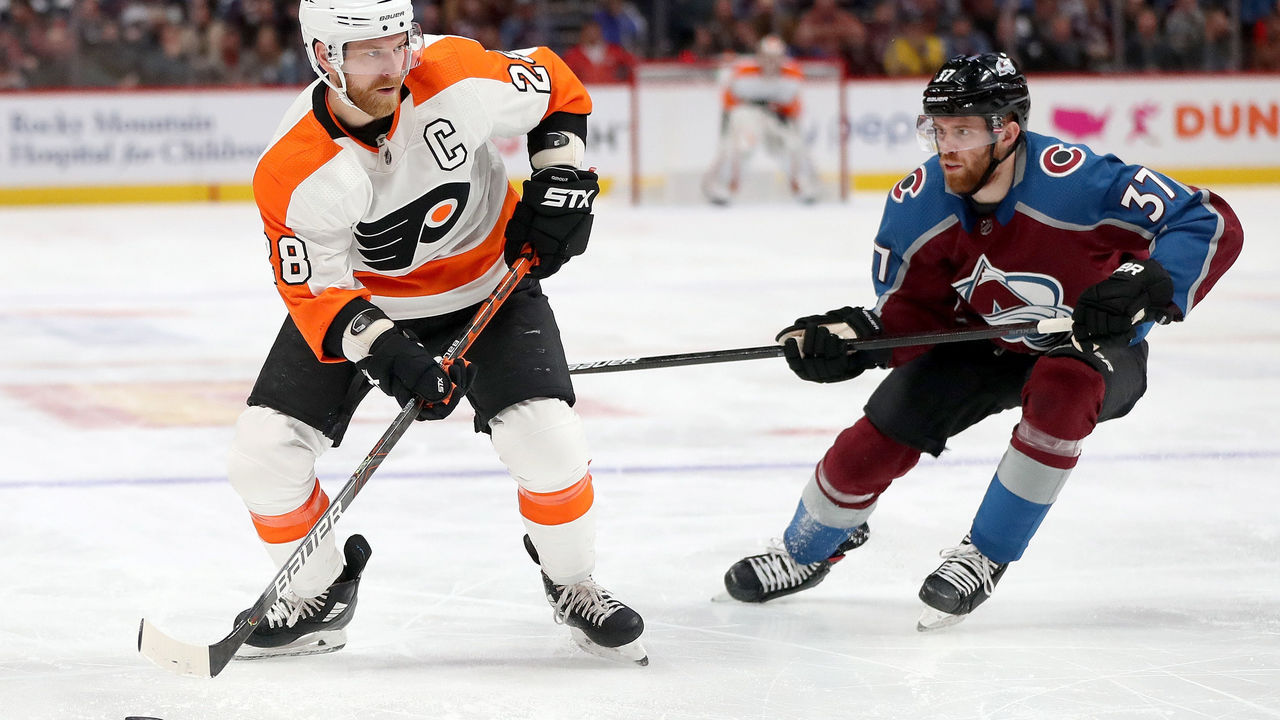 This one is actually conceivable, and the Colorado Avalanche should make it a priority. Claude Giroux would make that explosive club even more of a matchup nightmare, and with Gabriel Landeskog likely out until at least the start of the playoffs, Giroux is the best option to fill the void because he's proficient at playing on the wing and at center.
Colorado could offer a first-round pick in the 2023 draft, a defensive prospect like Drew Helleson or Justin Barron, and a roster player like J.T. Compher, who'd be expendable with Giroux's arrival. The Philadelphia Flyers could retain half of Giroux's salary in addition to Compher's full contract to even out the money.
We'd be remiss not to mention Giroux's no-movement clause and his career-long tenure with the Flyers. But if he and Philadelphia's brass agree that a change of scenery is the right course of action, Giroux would surely approve a blockbuster trade to the perennial Stanley Cup hopefuls in Denver.
Panthers haul in Hertl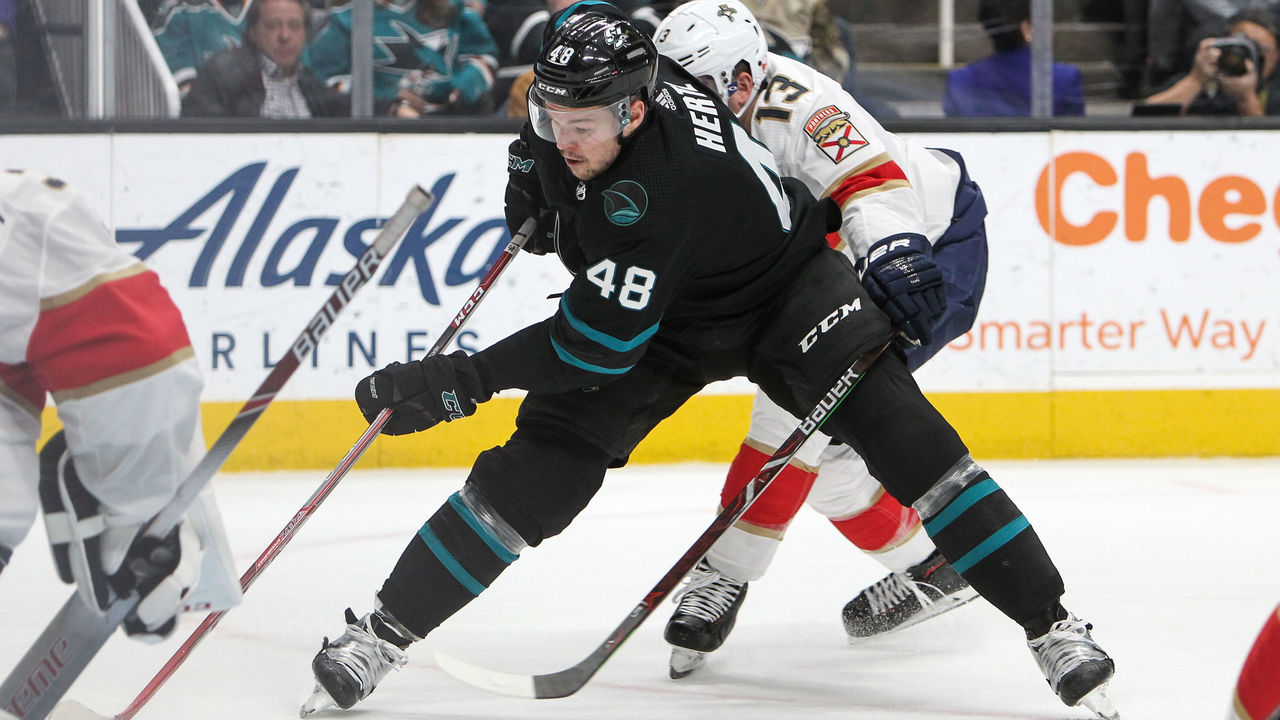 The Florida Panthers are one of several teams - including the Avalanche - reportedly interested in Giroux, but it'd be more fun (and make more sense) for them to snag Tomas Hertl if he's available. The Panthers have an even more productive offense than the Avalanche (they're ranked first and second in the NHL, respectively), so adding a forward who's younger than Giroux and on a 30-goal pace would make the league's most high-flying club even more dangerous.
Of course, the San Jose Sharks may not trade Hertl if they can sign him to a contract extension before the deadline, and the Czech center said March 1 that talks were "positive." But if the Sharks can't secure his services beyond this season, it'd be in their best interests to get something for him before the deadline. The Panthers don't have a pick for the first two rounds of the draft this year, but they have all of their 2023 selections and a couple of good prospects to dangle in a potential swap.
Hertl would give Florida a major upgrade up the middle and turn its solid power play into an elite one. The Sharks have enough cap space to retain some of his salary and take back another roster player in a trade. The 28-year-old may stay in the Bay Area, but this would be a truly enjoyable outcome if he doesn't.
Oilers fetch Fleury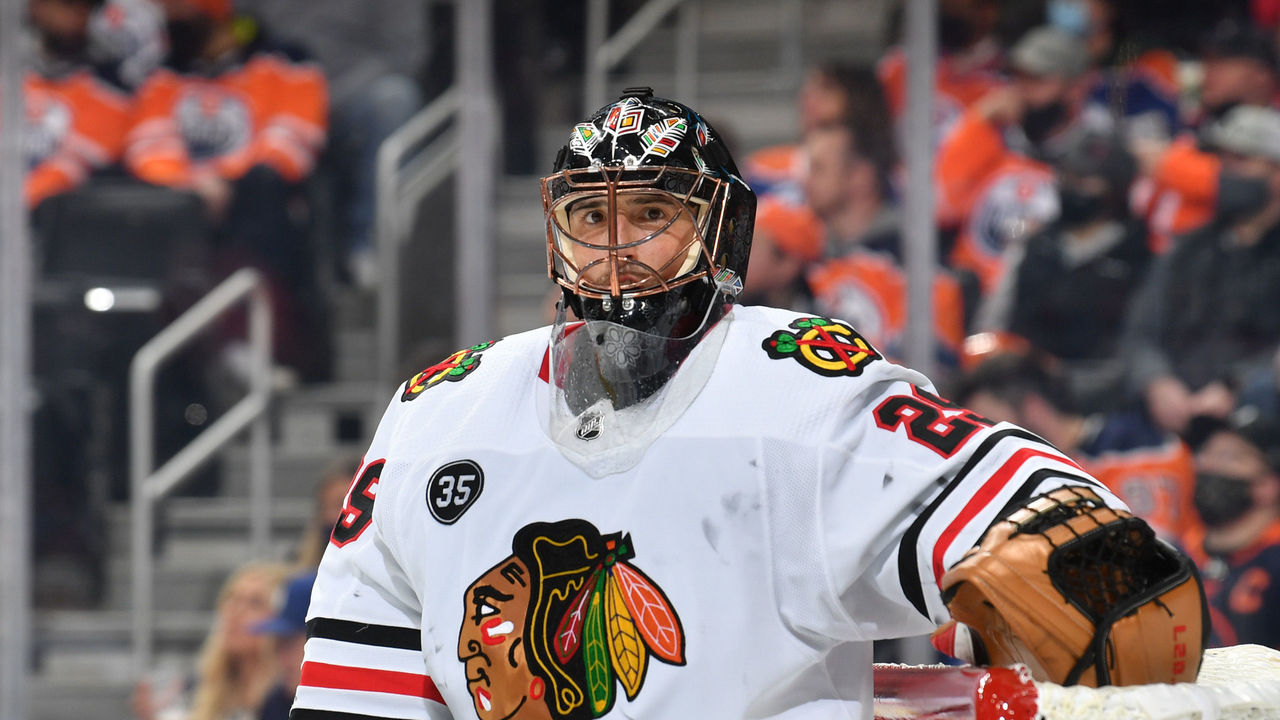 If Marc-Andre Fleury decides he wants to go to a contender, there'll be plenty of competition to lure him away from the Chicago Blackhawks. While the Washington Capitals probably make the most sense for the veteran goaltender, the Edmonton Oilers would be a far more entertaining destination. Mike Smith and Mikko Koskinen won't cut it in the playoffs, and it'd be a shame to see the peak years of Connor McDavid and Leon Draisaitl continue to be wasted.
So what can Edmonton offer to get it done? Chicago will want a first-round pick considering it'd be parting with the best available goalie. Given the uncertainty about his future, the price may not be as high as it'd be for others on the market, but Edmonton would have to at least include a decent prospect - like forward Xavier Bourgault or defenseman Dmitri Samorukov, who's been one of general manager Ken Holland's best trade chips for a while.
The Blackhawks would have to retain a portion of Fleury's $7-million cap hit. If they kept 50%, the Oilers could balance the books by sending a roster player like Zack Kassian ($3.2 million), though Chicago might be reluctant to take a fourth-liner under contract through 2023-24. The Oilers shouldn't go overboard to obtain a netminder who could bolt to free agency or retire at season's end, but they have a glaring need that Fleury's addition would immediately address. Edmonton, Fleury himself, and the hockey world as a whole would all be better off for it.
Capitals reunite with Holtby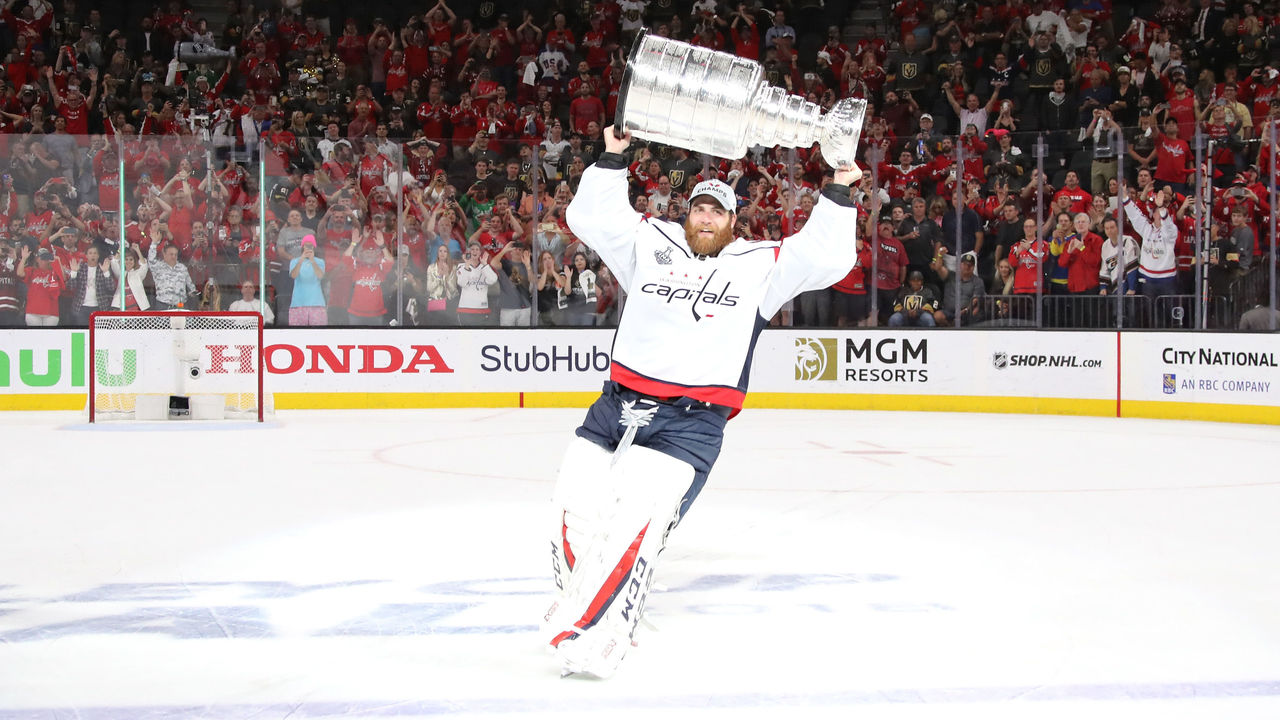 The Dallas Stars are still in the hunt for a playoff spot, but Jake Oettinger is the club's present and future in the crease. Having two proven goalies is an advantage during a postseason push, but Stars backup Braden Holtby has value as a pending unrestricted free agent with experience who's playing reasonably well. Dallas also has depth at the position with Anton Khudobin waiting to slide back into the No. 2 role, so the team would be dealing from a position of relative strength.
If the Stars fall out of the race or choose to get something in return for Holtby rather than risk losing him for nothing in the summer, what better landing spot would there be than the Capitals? Washington needs a better backup goalie, and Holtby's done well enough in basically a 40/60 split with Oettinger recently that he could fulfill the same role with Vitek Vanecek while Ilya Samsonov figures out his game in the AHL.
Holtby spent the first decade of his 12-year career with the Capitals and helped them win the Stanley Cup in 2018. He has a team-friendly cap hit of $2 million. Washington is up against the cap ceiling, but it wouldn't be hard to make room for that amount by sending some salary the other way in addition to an asset. Given the Stars' surplus in goal and the Capitals' need, this reunion makes sense and needs to happen.
Maple Leafs land Giordano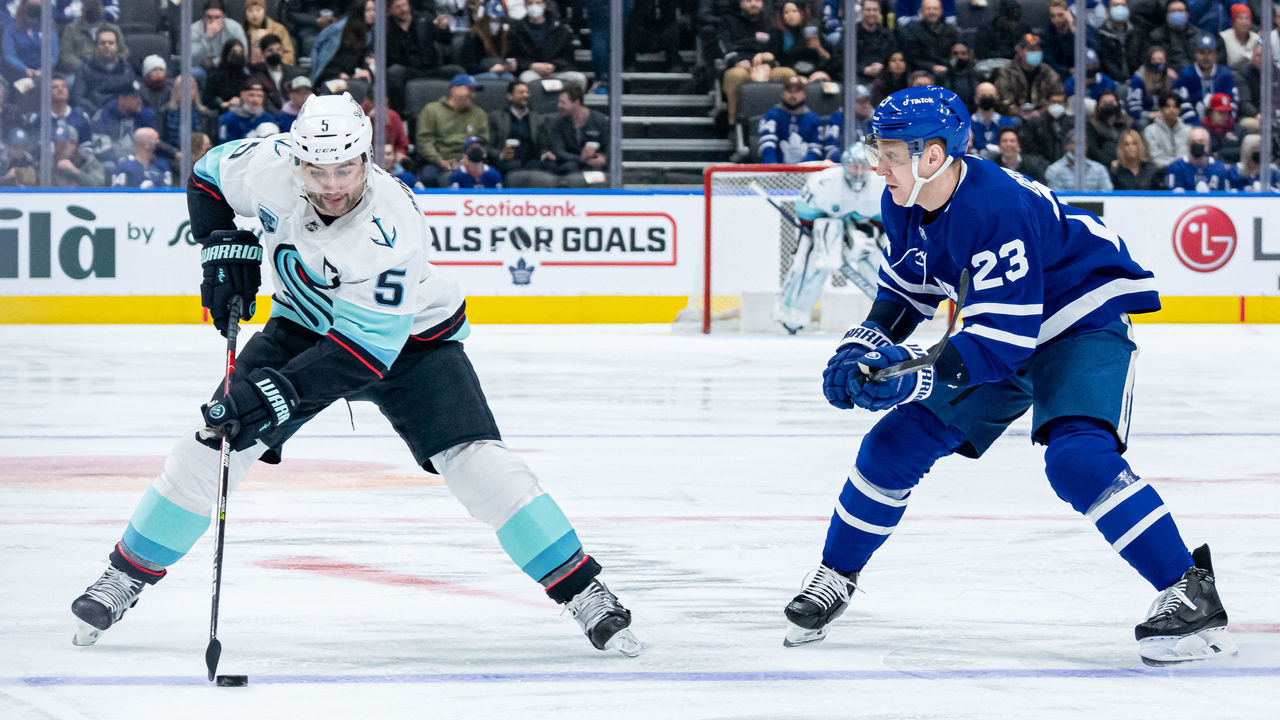 Another grizzled vet who's still contributing is Mark Giordano, the former Calgary Flames captain who now wears the "C" for the Seattle Kraken. We know Toronto Maple Leafs general manager Kyle Dubas would prefer to add players with term over rentals, but there are several reasons they should reel in this pending UFA.
The Maple Leafs have to address their goaltending, but they also need stability on defense. Despite being 38 years old, Giordano is still playing well at both ends with favorable underlying numbers considering how bad the Kraken are. The rearguard is logging over 21 minutes per game, and he'd solidify Toronto's second pairing. He hails from Ontario's capital, and Dubas has known Kraken GM Ron Francis for his entire life.
There will be younger options on the market, but they'll likely cost more in terms of assets. Giordano's cap hit is a hurdle, but not if the Kraken and Leafs find a third team with cap space to help pull it off. He has a modified no-trade clause, but between the homecoming angle and his pursuit of the Stanley Cup in his 16th season (if Toronto can win a playoff round, that is), this would be a desirable trade for both Giordano and the hockey world at large.
(Salary source: CapFriendly)