NHL Power Rankings: 1 player from each team that must improve in the 2nd half
National Hockey League / Getty
This is the 10th edition of theScore's NHL Power Rankings for the 2021-22 campaign. Check back for updated rankings every second Monday during the regular season.
In this edition, we highlight one player from each of the league's 32 clubs who need to be better in the unofficial second half.
1. Colorado Avalanche (34-8-4)
Previous rank: 1st
Colorado doesn't need to change a thing, but for the sake of this exercise, we'll spotlight Tyson Jost, who's posted a modest 13 points across 46 games. Surely the Avalanche had higher expectations when drafting the 23-year-old 10th overall in 2016.
2. Florida Panthers (32-10-5)
Previous rank: 2nd
Spencer Knight was a popular Calder Trophy pick, but he's recorded a .898 save percentage this season. If he can perform better down the stretch, it'll allow the Panthers to manage Sergei Bobrovsky's workload ahead of the playoffs.
3. Tampa Bay Lightning (31-11-6)
Previous rank: 4th
You have little to worry about if your backup goalie is the biggest issue as a team. Still, the Lightning likely want to see more than a .902 save percentage from Brian Elliott in his spot starts down the stretch.
4. Minnesota Wild (29-11-3)
Previous rank: 6th
Jordan Greenway signed a three-year, $9-million extension in January but only has four goals this season. If he gets going, Minnesota's attack might become unstoppable.
5. Carolina Hurricanes (32-11-3)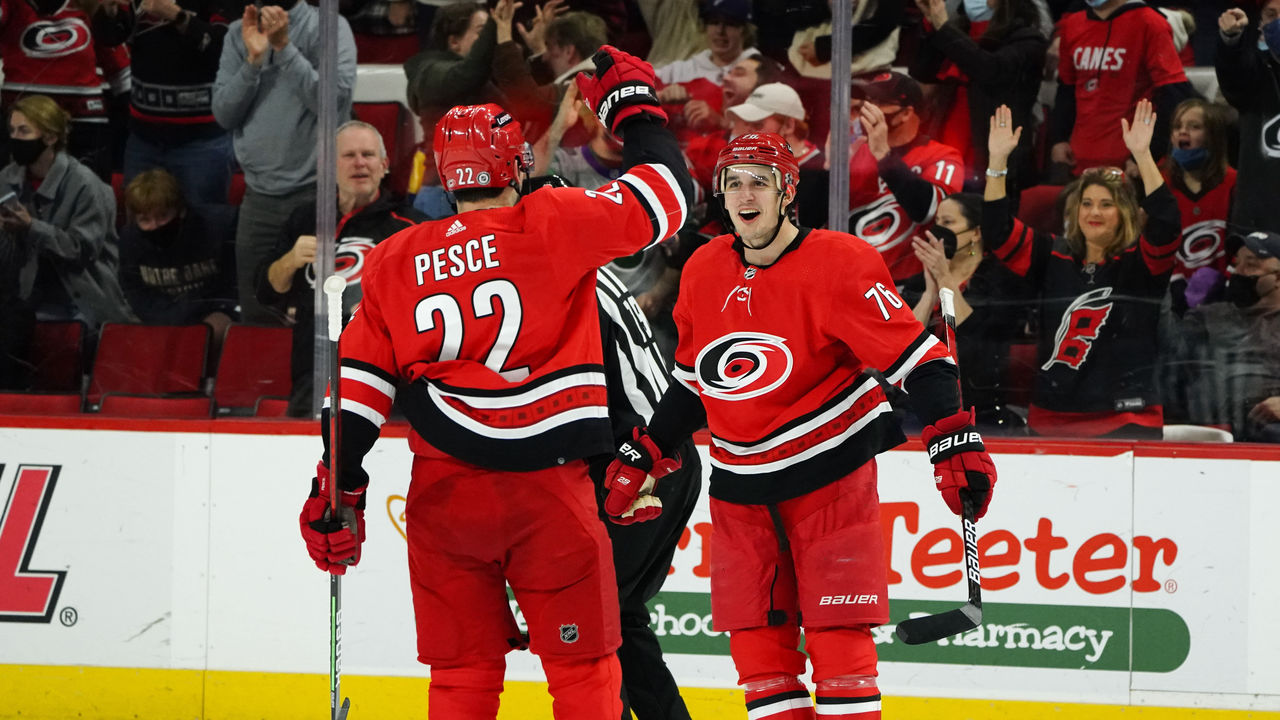 Previous rank: 3rd
The Hurricanes have a reputation as a strong defensive team, but they've posted the ninth-worst expected goals against per 60 minutes at five-on-five this campaign. The "shutdown" pairing of Brady Skjei and Brett Pesce both rank near the bottom of the league in xGA/60, so we're going with both players.
6. Pittsburgh Penguins (30-11-8)
Previous rank: 5th
Entering the 2021-22 campaign, the Penguins voiced their belief in goaltenders Tristan Jarry and Casey DeSmith. Jarry has rebounded from last season's frightful playoff performance, but he'll need more support from his running mate. DeSmith has managed four wins in 11 appearances so far and has scraped by with a .901 save percentage.
7. Toronto Maple Leafs (30-12-3)
Previous rank: 7th
Time is undefeated, and it seems to have caught up to 32-year-old defenseman Jake Muzzin this campaign. The Leafs fail to control over 50% of the shot attempts, scoring chances, and high-danger goals with the veteran on the ice in all situations. Toronto needs more from Muzzin down the stretch.
8. Calgary Flames (26-13-6)
Previous rank: 13th
Sean Monahan is just 27 years old, but instead of being in the prime of his career, he seems to be a shell of his former self. The three-time 30-goal scorer has been demoted to a bottom-six role and has just seven goals in 45 games. The Flames would benefit greatly if he regained his offensive touch.
9. New York Rangers (30-13-4)
Previous rank: 8th
We'll bend the rules here and pick two players: Kaapo Kakko and Alexis Lafreniere. Both highly-touted youngsters have massively disappointed early in their careers, and the Rangers could use the secondary scoring.
10. Vegas Golden Knights (28-17-3)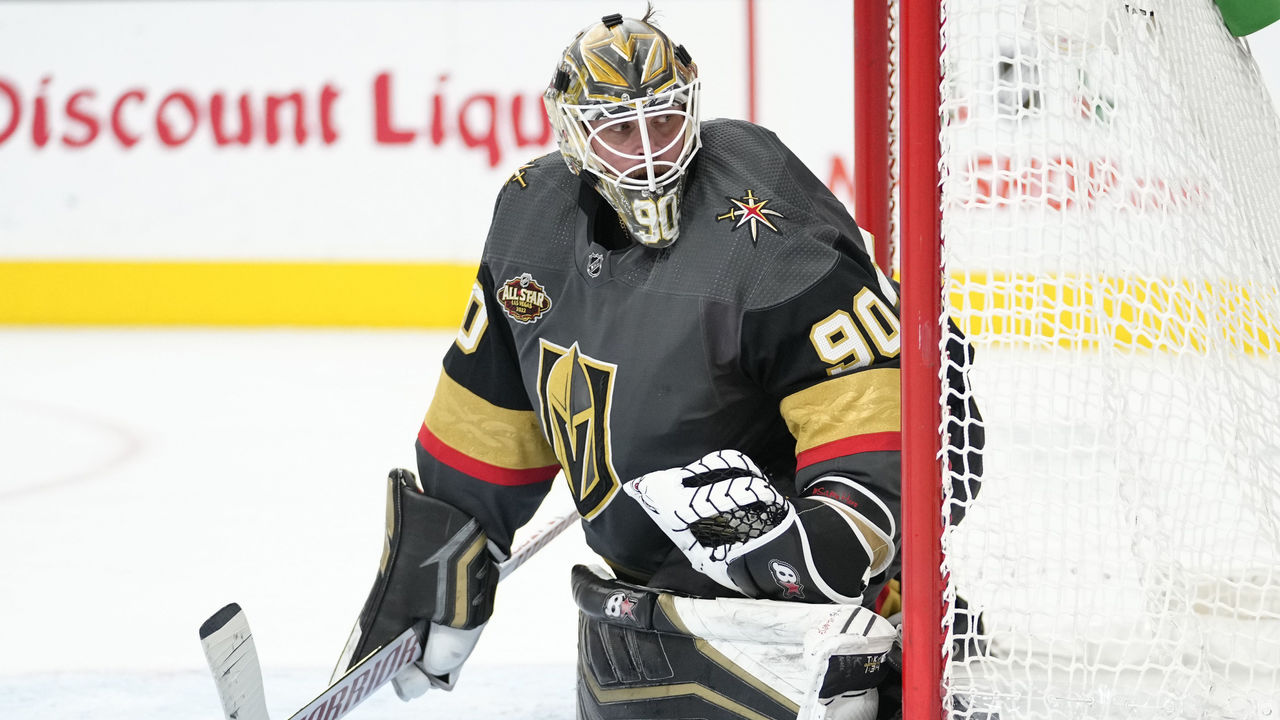 Previous rank: 11th
Robin Lehner's .907 save percentage would mark his worst since 2014-15 when he was with the Ottawa Senators. With Marc-Andre Fleury gone, there's no fallback option. Lehner needs to be "the guy" for Vegas to have another deep playoff run.
11. Boston Bruins (27-16-3)
Previous rank: 9th
Injuries have significantly set back Nick Foligno over the past year, but he's still managed to play 29 games this season. The veteran forward has only one goal and six assists in those appearances.
12. St. Louis Blues (27-14-5)
Previous rank: 10th
Ville Husso has been a vision for the Blues this campaign, and his surprise emergence softens the fact that Jordan Binnington is struggling. Binnington has authored a .898 save percentage across 24 appearances this campaign, but he has time to turn things around before the playoffs.
13. Washington Capitals (26-15-9)
Previous rank: 12th
The Capitals' power play is operating at just a 15.5% clip this season, ranking 28th in the league. Defenseman John Carlson is typically one of the biggest keys to Washington's success on the man advantage, so he'll have to step up to help the floundering unit find its legs again.
14. Nashville Predators (28-16-4)
Previous rank: 14th
Eeli Tolvanen was commonly viewed as one of the world's top prospects a few years ago, but he hasn't found his footing. The 2017 first-round pick has only seven goals in 45 games in his second season as a Predators regular.
15. Edmonton Oilers (24-18-3)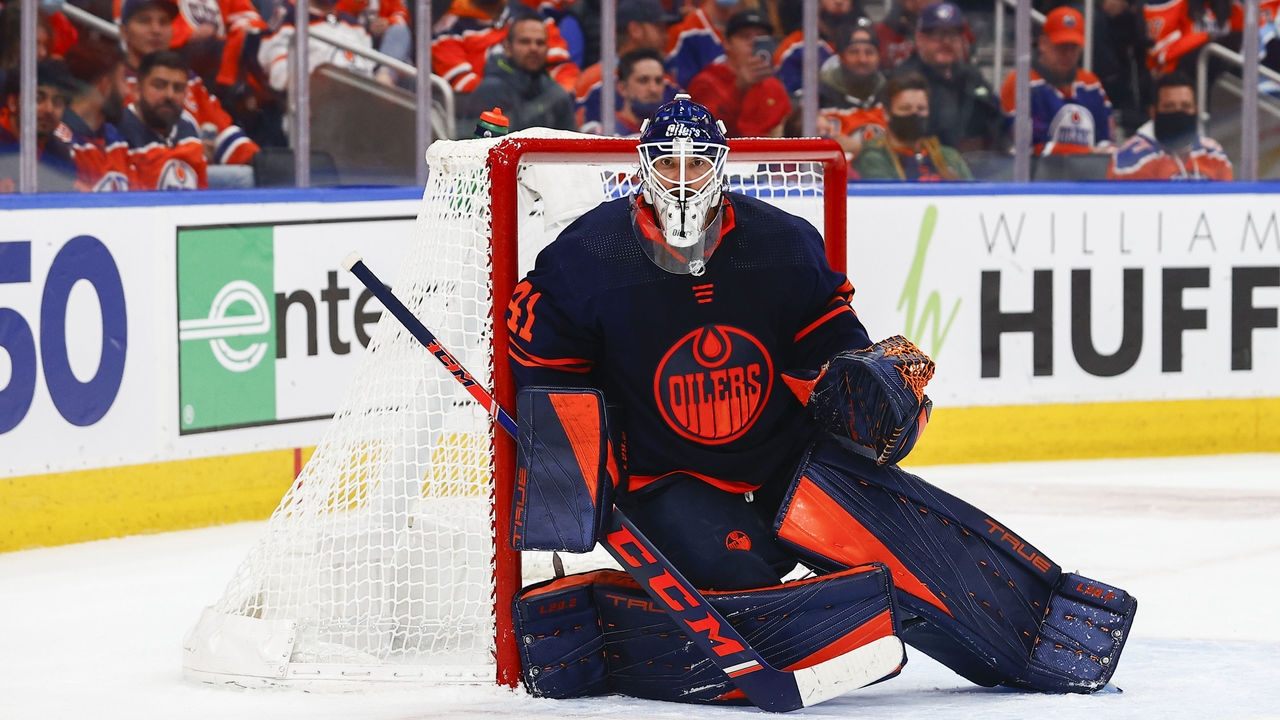 Previous rank: 15th
The Oilers have given up 3.27 goals per game this campaign, putting them among the bottom-10 teams in the league. Injuries have hampered Mike Smith's season, but hopefully, the 39-year-old can step up and give Edmonton more stability to ease the load on the struggling Mikko Koskinen and Stuart Skinner.
16. Los Angeles Kings (24-16-7)
Previous rank: 17th
The Kings are in the thick of the Western Conference playoff race, and they'll need more from former captain Dustin Brown if they want to qualify. The 37-year-old is operating at a 0.45 points-per-game clip, his lowest mark since 2015-16.
17. Dallas Stars (25-19-2)
Previous rank: 18th
The Stars need more out of Alexander Radulov if they hope to make a run at the postseason. The 35-year-old has just two goals in 40 contests this campaign while sporting a $6.25-million cap hit.
18. Anaheim Ducks (23-17-9)
Previous rank: 16th
Jakob Silfverberg is the Ducks' third-highest paid skater, but he's scored just three times in 43 games this season. He's signed for two more years, too.
19. Vancouver Canucks (22-21-6)
Previous rank: 20th
Elias Pettersson is starting to heat up with 10 points in his last 12 contests. The Canucks need him, at the very least, to stay on that pace for the second half if they hope to have a chance at the playoffs. Even if they don't reach the postseason, Pettersson's growth is crucial to Vancouver's future.
20. Winnipeg Jets (20-17-8)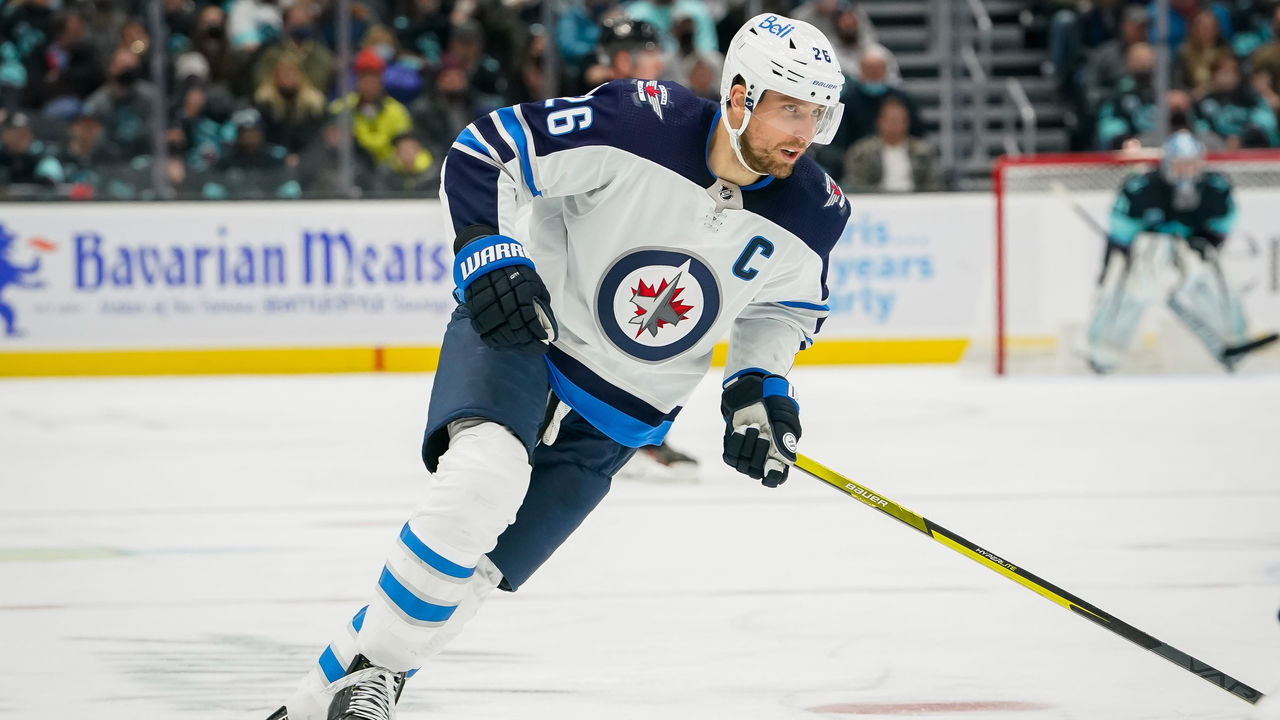 Previous rank: 21st
Captain Blake Wheeler had two goals heading into the Jets' Saturday night clash against the Predators. Just two. He doubled his season output thanks to a five-point showing against Nashville. Fingers crossed for Winnipeg that he continues to light the lamp.
21. Columbus Blue Jackets (23-22-1)
Previous rank: 25th
The Blue Jackets will need goaltender Joonas Korpisalo to do better than a .887 save percentage if they want to get anything of value at the trade deadline for the pending unrestricted free agent.
22. San Jose Sharks (22-20-4)
Previous rank: 22nd
Adin Hill has likely played his way out of getting any important starts down the stretch. However, the Sharks probably want to see some signs that the netminder can be relied on after giving up a second-round pick for him in the offseason. In 24 games, Hill owns a .901 save percentage and minus-5.0 goals saved above average.
23. Detroit Red Wings (22-21-6)
Previous rank: 23rd
Filip Zadina needs a strong second half heading into the offseason. The 2018 sixth overall pick has tallied just six goals and nine assists in 47 contests this season.
24. New York Islanders (17-19-6)
Previous rank: 19th
Just about every Islanders forward needs to play better for the club to make a miracle run to the postseason, but Jean-Gabriel Pageau, in particular, needs to put together a second-half surge. The veteran center, who's on the books for $5 million per season, has only 14 points in 40 contests this campaign.
25. Ottawa Senators (17-24-4)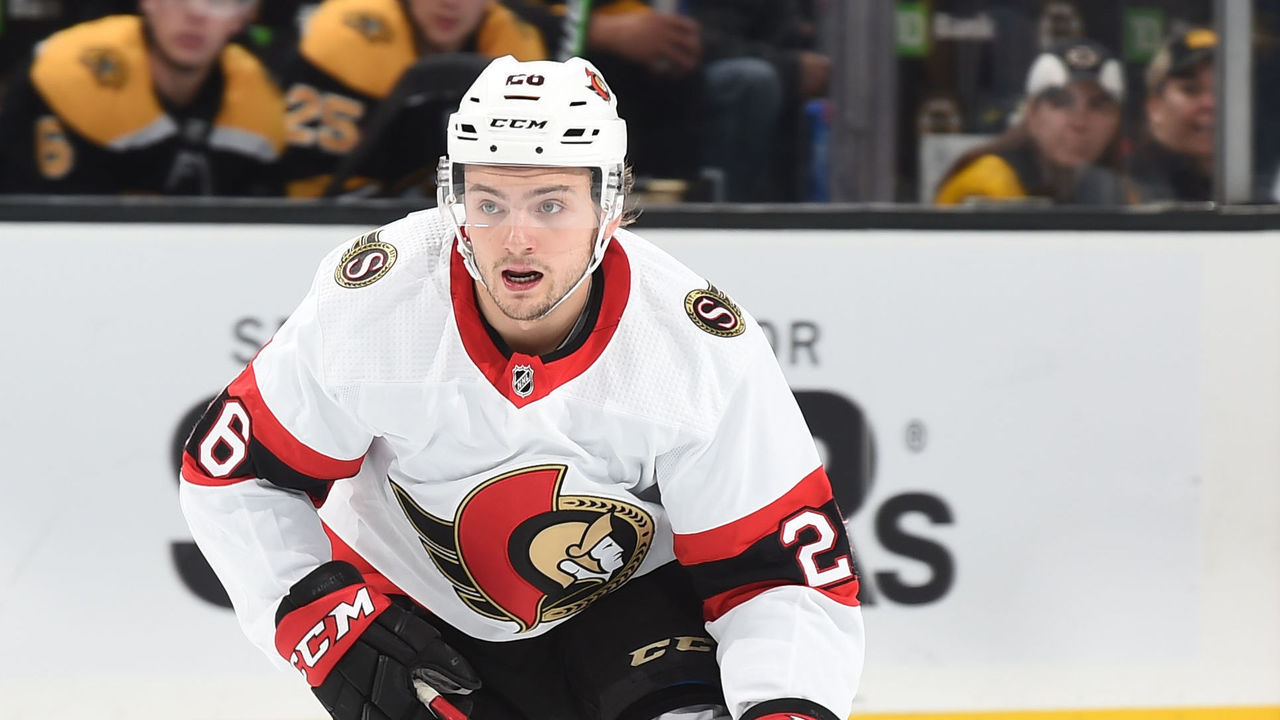 Previous rank: 27th
Erik Brannstrom was the centerpiece of the Mark Stone trade, but he's yet to blossom as an NHLer. He's only recorded a pair of assists in 16 games this season. While points aren't everything for defensemen, some second-half production would be huge for his confidence.
26. Chicago Blackhawks (17-24-7)
Previous rank: 24th
Jake McCabe is in the first season of a four-year, $16-million contract, but his expected goals percentage is the second-worst among qualified defensemen this campaign.
27. Seattle Kraken (16-28-4)
Previous rank: 26th
The Kraken invested heavily in Philipp Grubauer, but the veteran netminder has struggled to the tune of a .887 save percentage. He's played better lately, but Seattle needs him to enter the offseason on a high note considering he's signed for five more years.
28. Buffalo Sabres (15-24-8)
Previous rank: 28th
Anders Bjork was a key piece to the Taylor Hall trade last season, but he hasn't done much to show his long-term worth to the Sabres. Perhaps a strong second half will increase his value in the eyes of Buffalo's front office, and it shouldn't be hard to out-produce the six points he's registered in 42 games thus far.
29. New Jersey Devils (17-27-5)
Previous rank: 29th
The Devils are amid another season falling short of heightened expectations. Signing Tomas Tatar this past summer was a big piece of the puzzle, but he's only delivered 19 points in 46 games. He can prove his worth by finishing strong.
30. Philadelphia Flyers (15-24-8)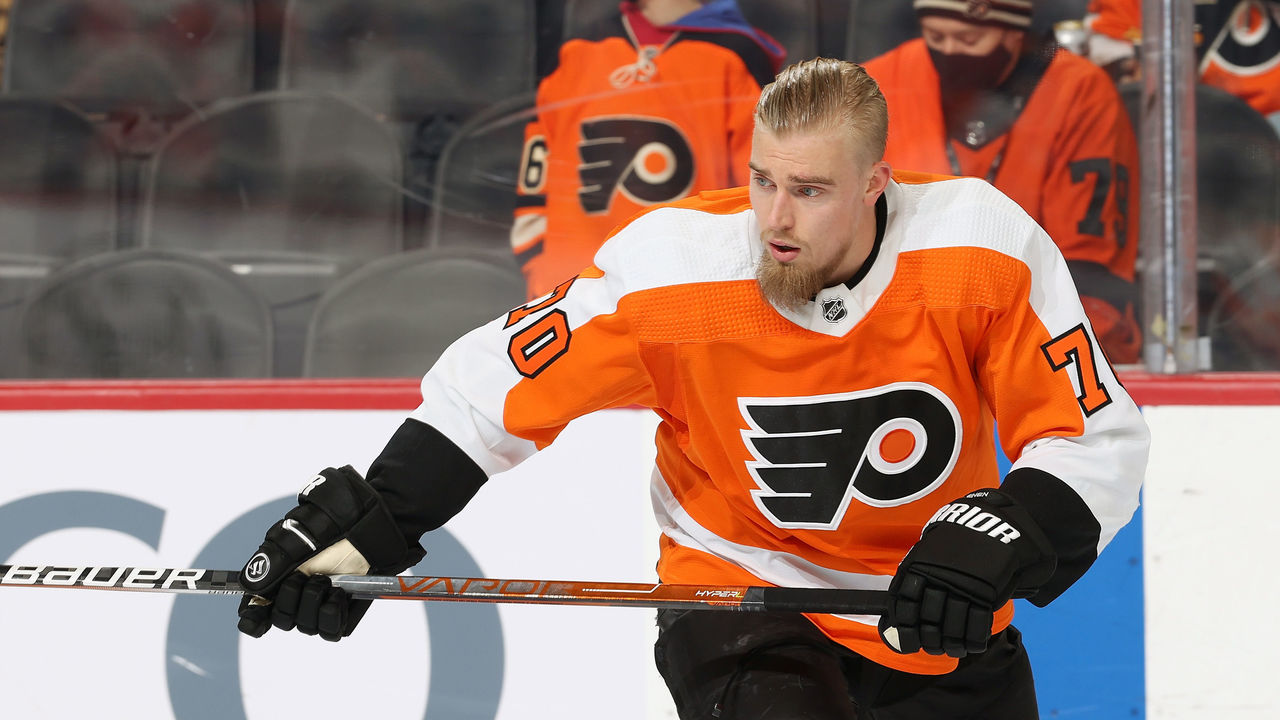 Previous rank: 30th
If Rasmus Ristolainen elevates his play ahead of the trade deadline, then perhaps the Flyers can fetch a return that comes close to resembling the one they gave up to acquire him this past offseason.
31. Arizona Coyotes (12-32-4)
Previous rank: 31st
Jakob Chychrun is arguably having his worst NHL season. The 2021-22 season performances come a year after he broke out and finished 10th in Norris Trophy voting. The better Chychrun plays, the more the Coyotes will get in a trade for their top defenseman, whether that be before the trade deadline or in the offseason.
32. Montreal Canadiens (8-33-7)
Previous rank: 32nd
Jeff Petry is having one of the worst seasons of his NHL career. He also drew the ire of Canadiens fans after he didn't jump to the defense of goaltender Samuel Montembeault, who got bowled over during a contest against the Oilers. Petry may be on the market, but the longtime Canadien should look to end his Montreal tenure on a high.
(Analytics sources: Evolving Hockey, Natural Stat Trick)
Comments
✕
NHL Power Rankings: 1 player from each team that must improve in the 2nd half
  Got something to say? Leave a comment below!