Which vacant NHL head coaching job is most appealing?
*Editor's note: This piece was published prior to Boston's decision to fire head coach Bruce Cassidy.
With only four teams remaining in the Stanley Cup Playoffs, the majority of the NHL is in offseason mode. And while the coaching carousel is usually spinning vigorously at this time, it's slower than usual this year.
None of the five official head coaching vacancies have been filled yet. The future of two interim coaches (Florida Panthers' Andrew Brunette and Chicago Blackhawks' Derek King) hasn't been decided, so we're excluding them from this exercise. This is also the case with Jay Woodcroft of the Edmonton Oilers, who isn't technically an interim coach but was only guaranteed the job through 2021-22.
It's possible Barry Trotz, the top free agent, is holding up the process as he weighs his options. But there are plenty of other experienced candidates available, including Mike Babcock, Peter DeBoer, Claude Julien, Paul Maurice, Dave Tippett, Rick Tocchet, John Tortorella, Alain Vigneault, and several others.
Below, we'll rank these five coaching jobs by appeal. This is not just based on how good the team is at this point in time, but how stable the organization's ownership and front office is, how the club is set up for the future, and the off-ice living environment.
5. Philadelphia Flyers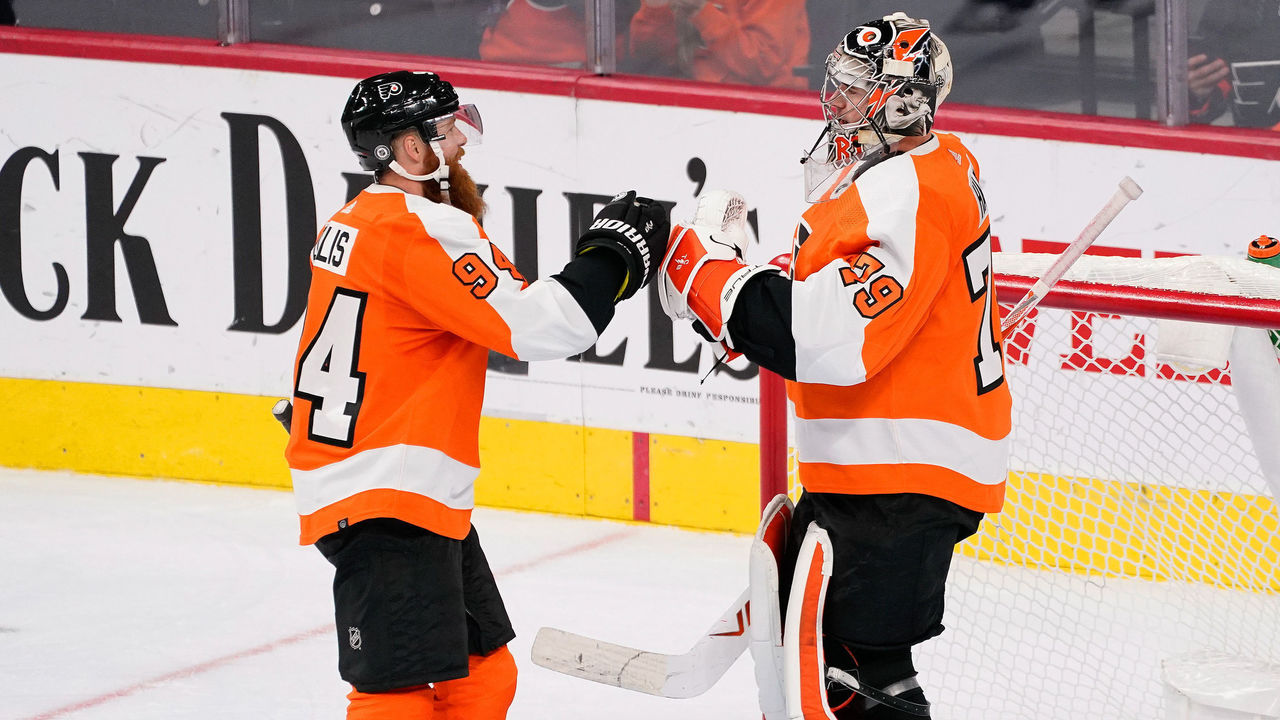 Pros
Ownership/management willing to spend
Fifth overall pick
Cons
Mediocre roster
Management doesn't inspire confidence
Minimal cap space
High-pressure market
There's a lot of instability with the Flyers. They haven't made the playoffs in consecutive seasons in the last decade, but 2021-22 marked the first time since the early 90s they've missed the postseason in back-to-back years.
Philadelphia probably needs a rebuild, but that doesn't seem likely with this management. If they're going to stay the course, they need a coach who can bring structure. Trotz would be ideal, but it would be shocking if he chose No. 5 on our list despite reportedly interviewing for the gig.
If not Trotz, then who? They interviewed Tortorella. And while he has his own warts, his hard-nosed style and ability to get short-term results would make him a fit for the city and team. Tocchet, a former Flyers player, would also be logical. Regardless, the next coach of Philly needs to be mentally strong, as we know the City of Brotherly Love is not overly patient or forgiving.
The Flyers aren't a perfect landing spot, but if a couple things go right (Ryan Ellis and Sean Couturier stay healthy, Carter Hart takes a leap), this roster has enough talent to squeak into the playoffs. It doesn't hurt that ownership likely won't be afraid to give its next coach a generous contract.
4. Winnipeg Jets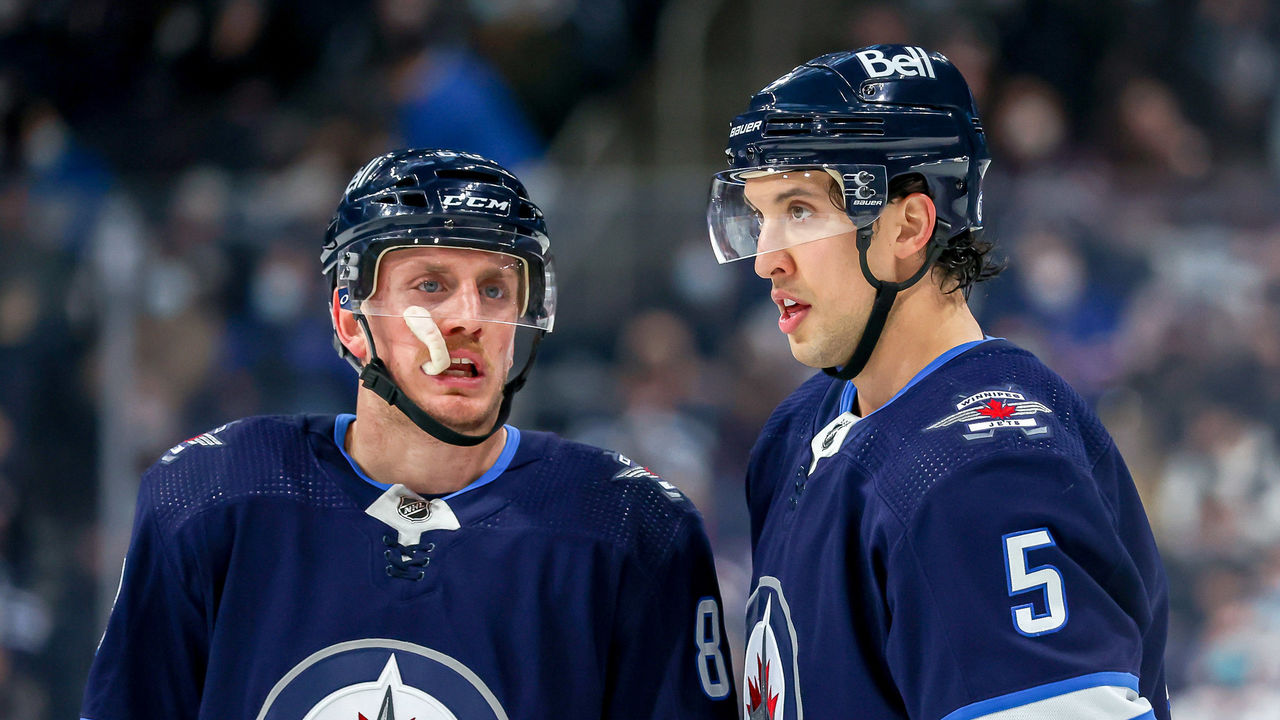 Pros
Talented roster
Good farm system
Two first-round picks
Passionate fans
Cons
Extremely difficult to attract free agents
Small market
Cold weather
Many expected the Jets to make big strides in 2021-22 after shoring up the blue line with the additions of Brenden Dillon and Nate Schmidt, but it didn't go as planned, as they missed the postseason for the first time since 2016-17. Maurice resigned as head coach after 29 games and interim Dave Lowry couldn't right the ship.
The Jets have a Vezina-caliber goalie, a solid defense corps, firepower up front, and a comfortable cap situation. With the right coach in place, this team could make a serious run. Trotz, a Winnipeg native, would be a perfect match, and he already reportedly interviewed for the job.
If Trotz decides he doesn't want to go home, the small market and weather could steer away other big-name coaching candidates even though there's a talented roster and stellar farm system in place.
3. Detroit Red Wings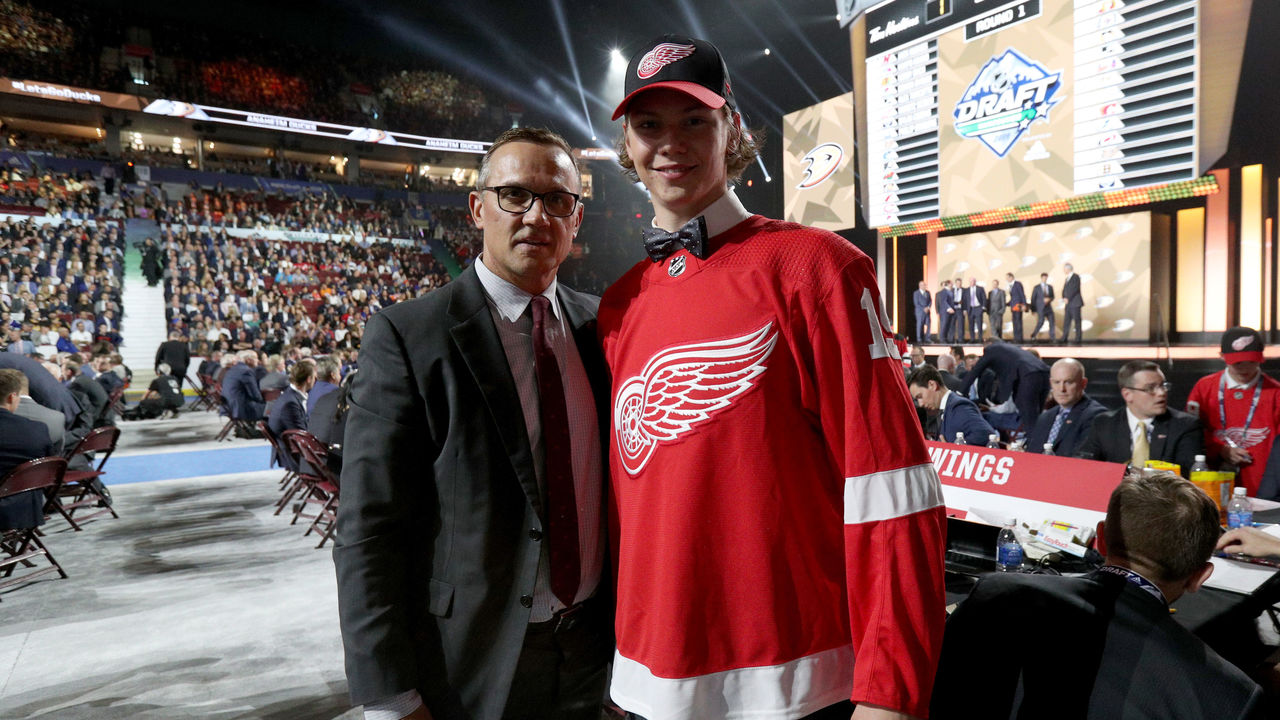 Pros
Young building blocks
Great farm system
Eighth overall pick
Patient ownership/management
Ample cap space
Cons
Current roster is bad
Play in NHL's toughest division
The Red Wings have only had two coaches in the salary cap era, and Jeff Blashill was the only one to actually get fired (Babcock left as a free agent). That shows the organization's patience, especially considering Blashill only made the playoffs in the first of his seven seasons.
That patience will wear thin eventually, though. Detroit has undergone a long, winding rebuild, and results will be expected in the near future.
That puts some level of pressure on the team's next head coach - who should excel in teaching, player development, and culture building. But with the brilliant Steve Yzerman constructing the roster, there's no reason to believe this won't be a playoff team within the next few years.
Detroit no longer has any bad contracts on the books, so there's plenty of cap space to support the core of Dylan Larkin (who should get an extension this summer), Moritz Seider, and Lucas Raymond.
The biggest challenge this job presents - aside from the current state of the roster - is the division. The Tampa Bay Lightning, Toronto Maple Leafs, and Panthers aren't going anywhere anytime soon. The Boston Bruins are getting older, and the Ottawa Senators, Buffalo Sabres, and Montreal Canadiens have rebuilds brewing themselves. It won't be easy to get over the hump in this gauntlet of a division.
2. Dallas Stars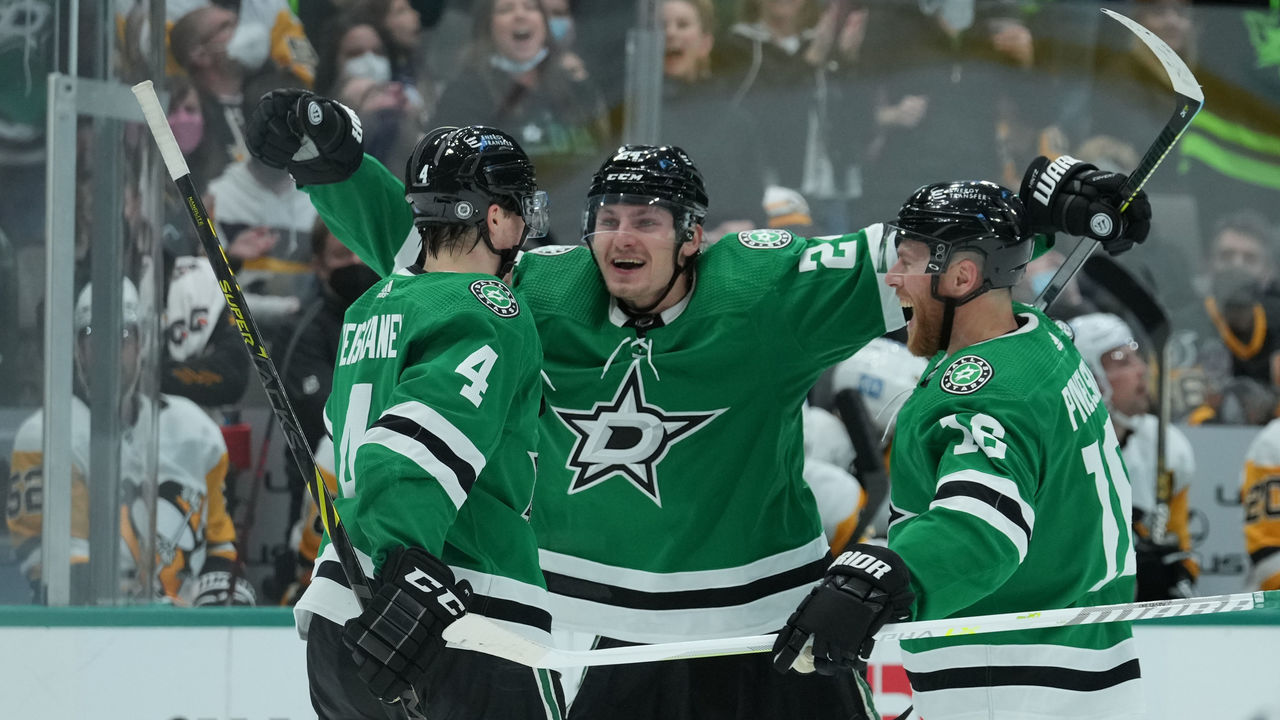 Pros
Good roster
Low-pressure market
Warm weather
No state income tax
Cons
A job is pretty appealing when it's hard to come up with cons. The Stars are a good team, albeit not a great one. But barring something unforeseen, they should be competitive for the foreseeable future.
The young core of Jake Oettinger (23), Miro Heiskanen (22), Jason Robertson (22), and Roope Hintz (25) is quite underrated around the league. Heiskanen is locked up, but Oettinger and Robertson need new deals this offseason, and Hintz is an RFA after next year.
The only thing that could hold this team back is the contracts of captain Jamie Benn (three more years, $9.5-million AAV) and Tyler Seguin (five more years, $9.85-million AAV). Benn is 32 and Seguin is 30, and neither of them are the player they used to be.
But still, coaching in Dallas has as many off-ice perks as any location around the league. The fact they have a promising team to go with it should have free-agent bench bosses lining up for this gig.
1. Vegas Golden Knights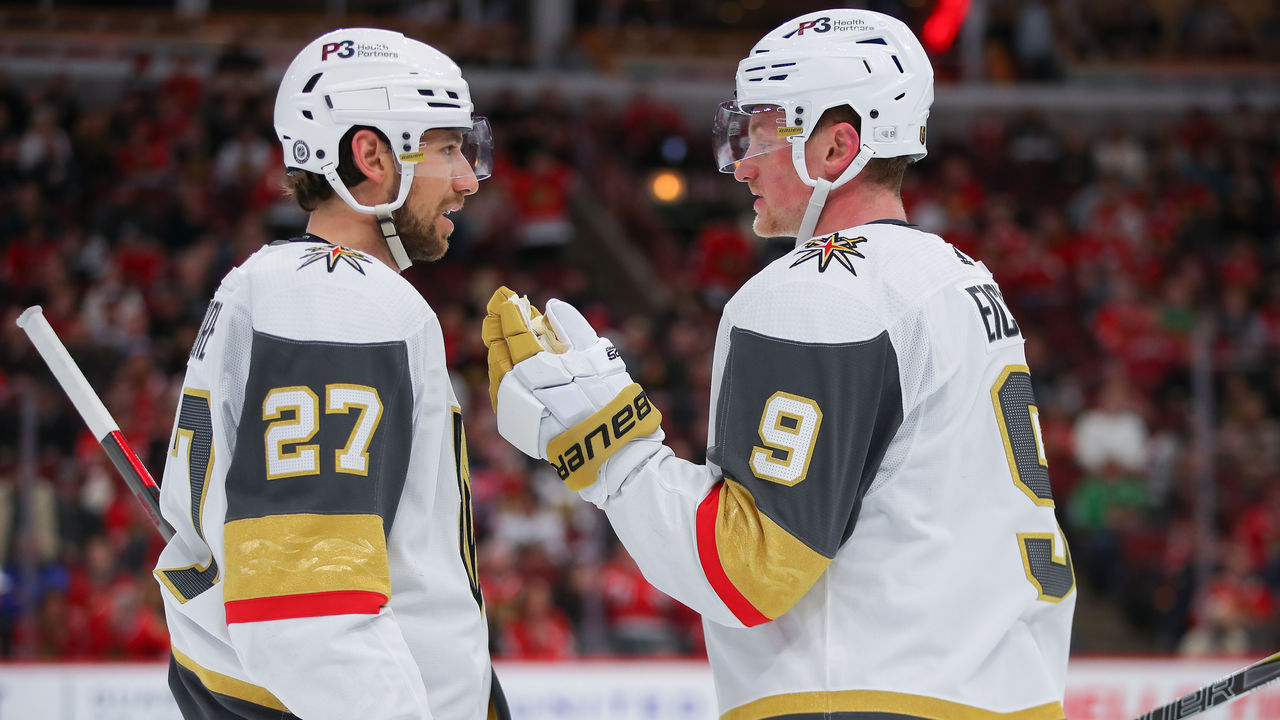 Pros
Stanley Cup-caliber roster
Aggressive ownership/management
Warm weather
No state income tax
Cons
Impatient ownership/management
Aging roster
Poor farm system
No first-round pick
Cap crunch
Sure, there are more cons for the Golden Knights than there are for the Stars, but what makes Vegas the most desirable coaching vacancy is its No. 1 pro: a Stanley Cup-caliber roster.
The Golden Knights were decimated by injuries a year ago. Between the projected top line of Jack Eichel, Mark Stone, and Max Pacioretty, none of them played at least half of the season. Goaltender Robin Lehner played hurt for most of the campaign, too.
With a full season of Eichel and a training camp under his belt, and better luck in the health department elsewhere, this team can be elite.
The concerns about the security of this job are valid. Gerard Gallant took an expansion team to the Stanley Cup Final, lost in the first round the next season, then was fired midway through his third campaign. Peter DeBoer took them to back-to-back conference finals but was fired after barely missing the postseason during his third year on the job.
Even though the Golden Knights' management has mortgaged much of the future for the present, this job presents a unique opportunity to go win a Stanley Cup right off the bat, and that's what it's all about, right?
Comments
✕
Which vacant NHL head coaching job is most appealing?
  Got something to say? Leave a comment below!