NHL Power Rankings: A 🎁 for all 32 teams this holiday season
National Hockey League / Getty
This is the sixth edition of theScore's NHL Power Rankings for the 2021-22 season. Check back for updated rankings every second Monday during the regular season.
In this edition, we identify one holiday gift each team could use for the rest of the season or in the future.
1. Carolina Hurricanes (21-7-1)
Previous rank: 8th
🎁 Continued success for their supporting cast. The Hurricanes have performed well this season, especially with some key players in COVID-19 protocol. Even before Sebastian Aho and Andrei Svechnikov landed on the list, Teuvo Teravainen, Vincent Trocheck, Martin Necas, and Nino Niederreiter contributed enough to keep the NHL's new best team rolling.
2. Tampa Bay Lightning (19-6-4)
Previous rank: 7th
🎁 A map. Just in case Tampa Bay ever runs into some trouble finding a way to win.
3. Washington Capitals (18-6-7)
Previous rank: 6th
🎁 A better power play. The Capitals had the third-best success rate with the man advantage last season and typically have a dangerous power play featuring Alex Ovechkin and Co. Ovi's been fantastic in 2021-22, but he's done most of his damage at five-on-five. Washington ranks near the bottom of the league on the man advantage.
4. Toronto Maple Leafs (20-8-2)
Previous rank: 5th
🎁 A new shutdown pairing. Jake Muzzin and Justin Holl haven't been able to keep their opponents in check. Muzzin has lost a half-step, and Holl has regressed to a third-pairing blue-liner - at best. The Leafs either need to acquire a legitimate top-four defenseman to help Muzzin or pray one emerges internally.
5. New York Rangers (19-7-4)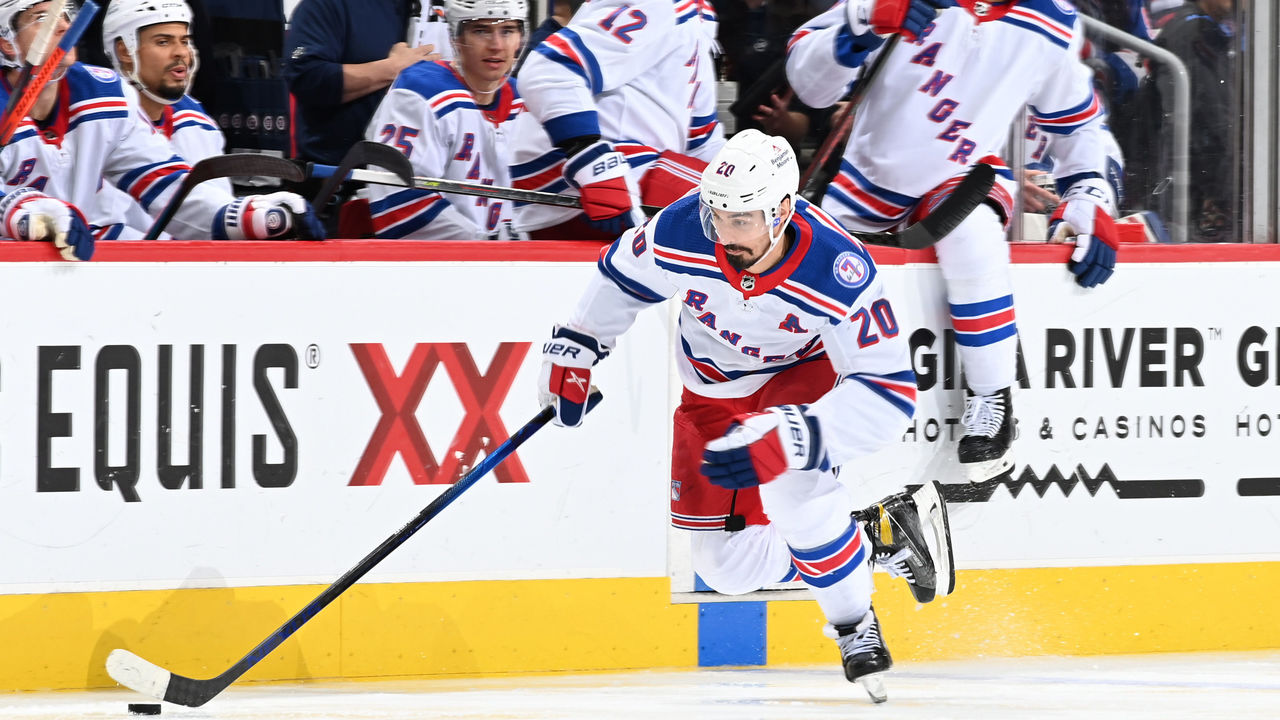 Previous rank: 2nd
🎁 Pucks. So Chris Kreider can keep banging them in the net. The veteran forward is up to 18 tallies on the season, good for fourth in the NHL.
6. Minnesota Wild (19-8-2)
Previous rank: 3rd
🎁 Respect. The Wild are a great team, but they don't seem to get the national attention they deserve. Players like Jared Spurgeon, Jonas Brodin, and Marcus Foligno are criminally underrated.
7. Florida Panthers (18-7-4)
Previous rank: 1st
🎁 More comfort on the road. The Panthers are 14-3-0 in their home barn this season, but they've won only four of 12 games away from FLA Live Arena, albeit with four of those eight losses coming after regulation. Still, whatever they can do to improve in hostile territory would transform them from a good team into a great one.
8. Colorado Avalanche (17-8-2)
Previous rank: 11th
🎁 First-aid kit. The rash of injuries the Avalanche have been dealt this season is hard to fathom. A restock of supplies for the club's infirmary is likely necessary.
9. Vegas Golden Knights (20-11-0)
Previous rank: 14th
🎁 A healthy Jack Eichel. The Golden Knights' prized trade acquisition said early in December he could do everything but take contact after undergoing disc replacement surgery in November. If and when Eichel is ready to make his Vegas debut, the club will finally have the elite No. 1 center the club has coveted for years.
10. Pittsburgh Penguins (17-8-5)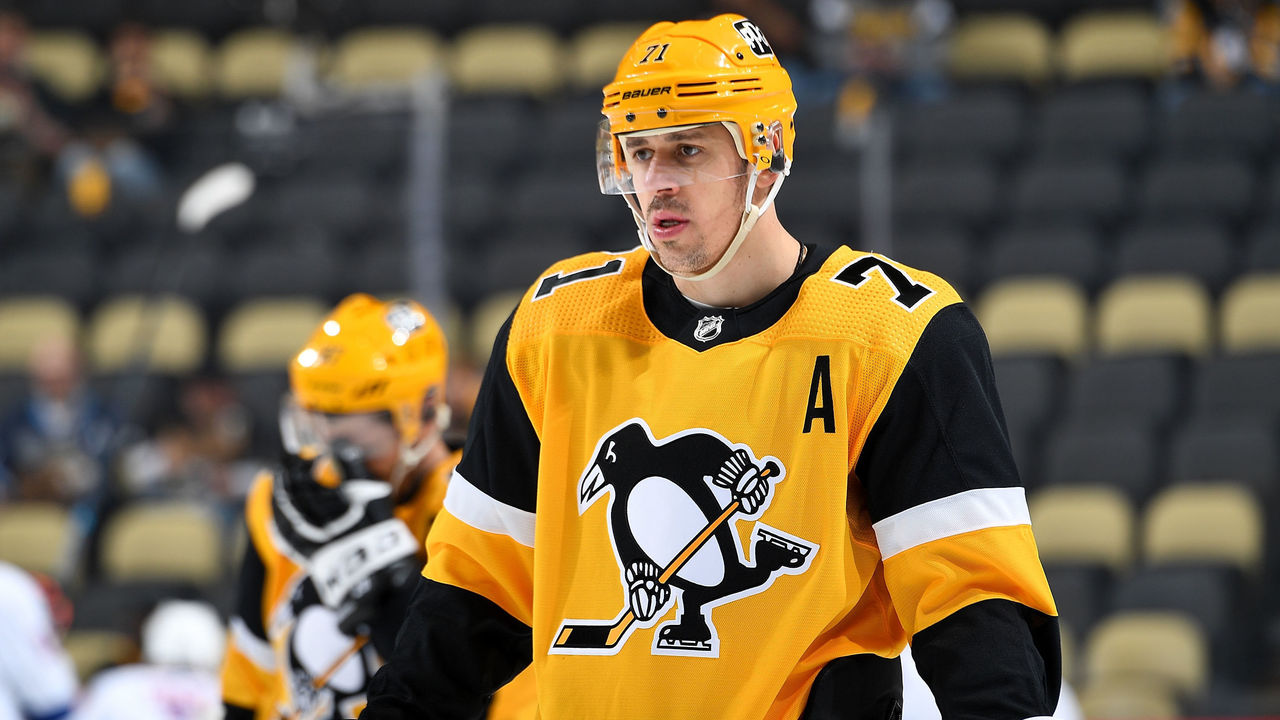 Previous rank: 18th
🎁 A productive Evgeni Malkin when he's back. Speaking of injured superstar pivots, Malkin appears somewhat close to rejoining the Penguins for game action. The 35-year-old's play declined last season, though he was also limited with injury. If Pittsburgh gets a rejuvenated version of the Russian playmaker upon his return, look out.
11. Nashville Predators (19-10-1)
Previous rank: 19th
🎁 An improved penalty kill. The Predators are a fairly balanced club and one of the hottest in the NHL. However, the penalty kill could use some help. The team came into Sunday ranking 21st with a success rate of only 79.4% when shorthanded.
12. Anaheim Ducks (17-9-6)
Previous rank: 12th
🎁 A spotlight for Troy Terry. We're past the point of Terry's breakout year being a fluke, and he deserves to be seen. The Ducks forward is putting up sensational numbers and is a huge reason the club is in the thick of the playoff race in the Pacific Division.
13. St. Louis Blues (17-9-5)
Previous rank: 17th
🎁 Possession prowess. The Blues' performance this season has been commendable considering the players they've been without at various times. However, St. Louis is still a subpar possession team, having posted expected goals for and scoring chances for percentages under 50% at five-on-five in 2021-22.
14. Calgary Flames (15-7-6)
Previous rank: 4th
🎁 Rest. The Flames got decimated by a COVID-19 outbreak, and the hockey world should be hoping they can return fully healthy as soon as possible.
15. Edmonton Oilers (18-11-0)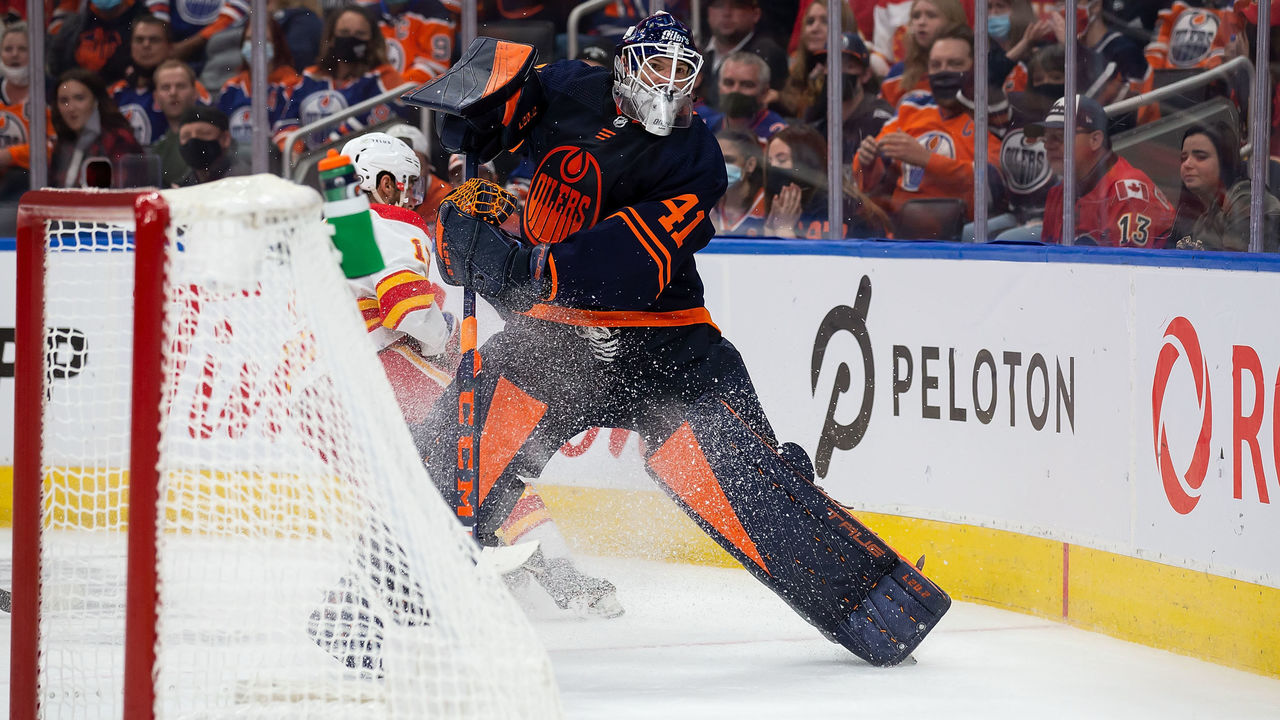 Previous rank: 9th
🎁 A new lower body for Mike Smith. Edmonton's 39-year-old netminder hasn't played since Oct. 19 due to a lower-body injury, and his absence has been felt. Mikko Koskinen has been too inconsistent and Stuart Skinner is too inexperienced to trust. If the Oilers can't trade for a reliable goalie, their only hope is for Smith to get healthy.
16. Boston Bruins (14-10-2)
Previous rank: 13th
🎁 Better puck luck. The Bruins entered Sunday's action leading the NHL in five-on-five xGF% at 55.84. But their goals for percentage was only 49.43, which ranks 17th. So they're driving possession but aren't scoring at a favorable clip aside from on the power play. Boston's 52.08 scoring chances for percentage shows the team's luck should start evening out.
17. Vancouver Canucks (14-15-2)
Previous rank: 29th
🎁 Whatever Bruce Boudreau wants. The veteran coach has rejuvenated his new club after a bleak couple of months. He's reeled off six consecutive wins since being hired and may be more popular than Santa Claus in Vancouver right now.
18. Los Angeles Kings (14-11-5)
Previous rank: 21st
🎁 Bubble wrap for the defense. Drew Doughty has already missed significant time, Sean Walker is out for the year, and now Alex Edler is out long term. The Kings can't afford to lose any more blue-liners.
19. Dallas Stars (14-12-2)
Previous rank: 10th
🎁 A new accelerator for Tyler Seguin. The Stars' highest-paid player is struggling to get back up to speed in his first full season after undergoing a hip arthroscopy and labral repair in November 2020 and a knee scope one month later. For Dallas to have any chance, Seguin needs to find another gear.
20. Winnipeg Jets (14-11-5)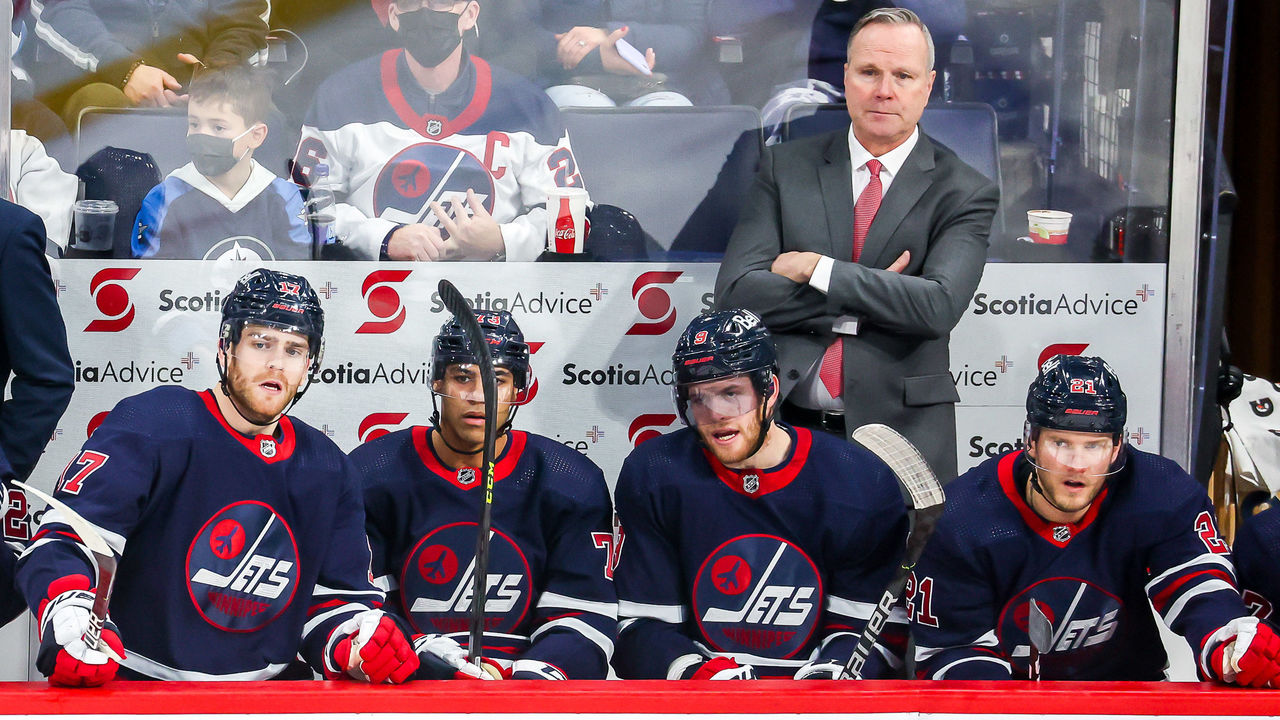 Previous rank: 15th
🎁 A new whiteboard for Dave Lowry. The Jets are starting anew after Paul Maurice's stunning resignation. The team will need the interim bench boss to draw up a fresh defensive game plan in order to turn around a mediocre start to the season.
21. San Jose Sharks (15-14-1)
Previous rank: 20th
🎁 A bidding war for Tomas Hertl. The Sharks center is a pending UFA, making him a popular candidate to be moved at the deadline. Getting a massive haul for Hertl could help expedite San Jose's retool.
22. Detroit Red Wings (15-13-3)
Previous rank: 16th
🎁 A Calder Trophy. Lucas Raymond is the current favorite for rookie of the year, but the Red Wings have two chances at the award, as Moritz Seider is showing all the makings of a future stud in his first year as an NHL blue-liner.
23. Philadelphia Flyers (12-12-5)
Previous rank: 26th
🎁 An answer. It seems like every time the Flyers solve a problem with their roster, a new one arises. Perhaps ol' St. Nick can find some room in his sleigh for whatever's been ailing the Flyers for the past two seasons.
24. Chicago Blackhawks (11-15-4)
Previous rank: 24th
🎁 More goals. The Blackhawks boast two of the NHL's best snipers in Patrick Kane and Alex DeBrincat, and that duo has combined for 35% of Chicago's markers in 2021-22. This team has more to improve than just its offense, but it entered Sunday ranked fourth-last in goals for per game.
25. Columbus Blue Jackets (14-13-1)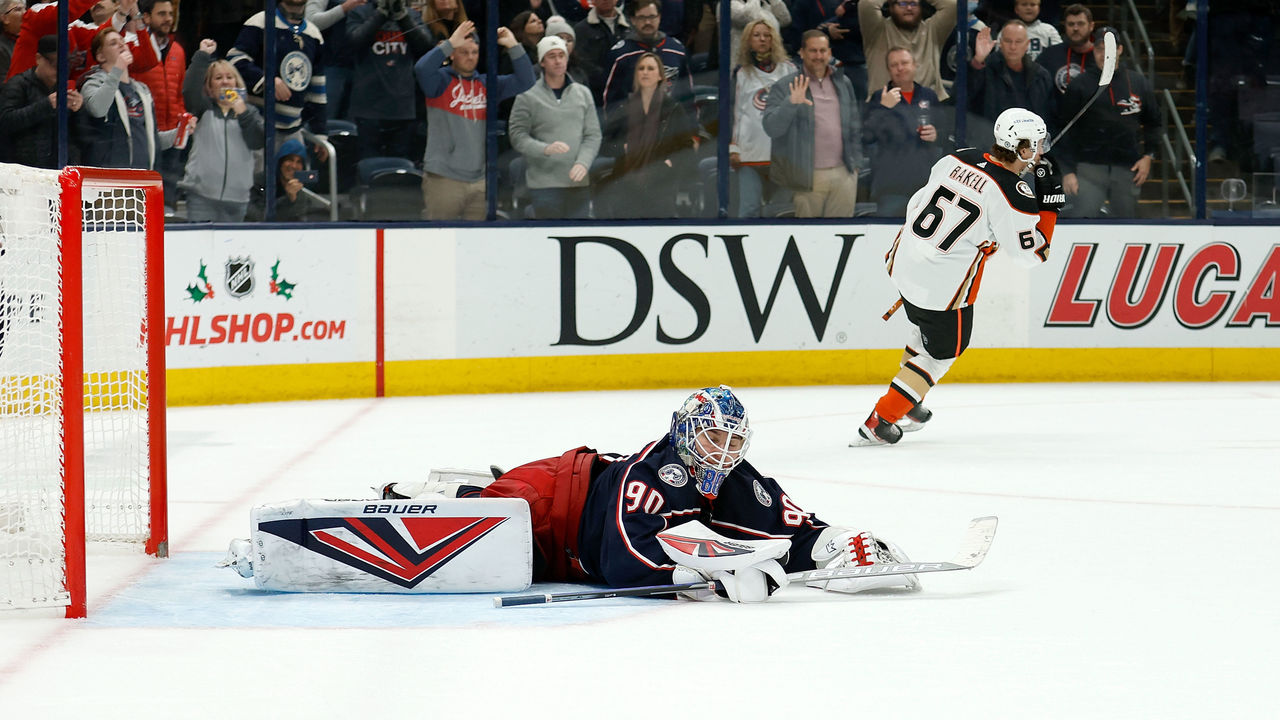 Previous rank: 22nd
🎁 Better defense and goaltending. Unlike the Blackhawks, the Blue Jackets surprisingly came into Sunday with a top-10 offense. Where Columbus really needs help is in its own end. The club entered the final day of the weekend having surrendered the most shots per game in the NHL while possessing one of the league's worst goals-against rates.
26. Seattle Kraken (10-17-3)
Previous rank: 23rd
🎁 Last year's Philipp Grubauer or Chris Driedger. Goaltending looked to be a position of strength for Seattle. Instead, the Kraken rank 32nd in the NHL with an .875 all-situations save percentage.
27. Ottawa Senators (9-17-2)
Previous rank: 28th
🎁 New ownership. It's hard to have any sort of confidence in this franchise as long as Eugene Melnyk is steering the ship.
28. New York Islanders (8-12-6)
Previous rank: 32nd
🎁 A new scent for UBS Arena. The Islanders are just 2-5-3 in their new barn. Perhaps it's lacking the aroma of beer and cigarettes, which made Nassau Coliseum feel like home.
29. New Jersey Devils (10-15-5)
Previous rank: 25th
🎁 A new alternate jersey. The "Jersey" jersey belongs on the naughty list.
30. Buffalo Sabres (10-15-5)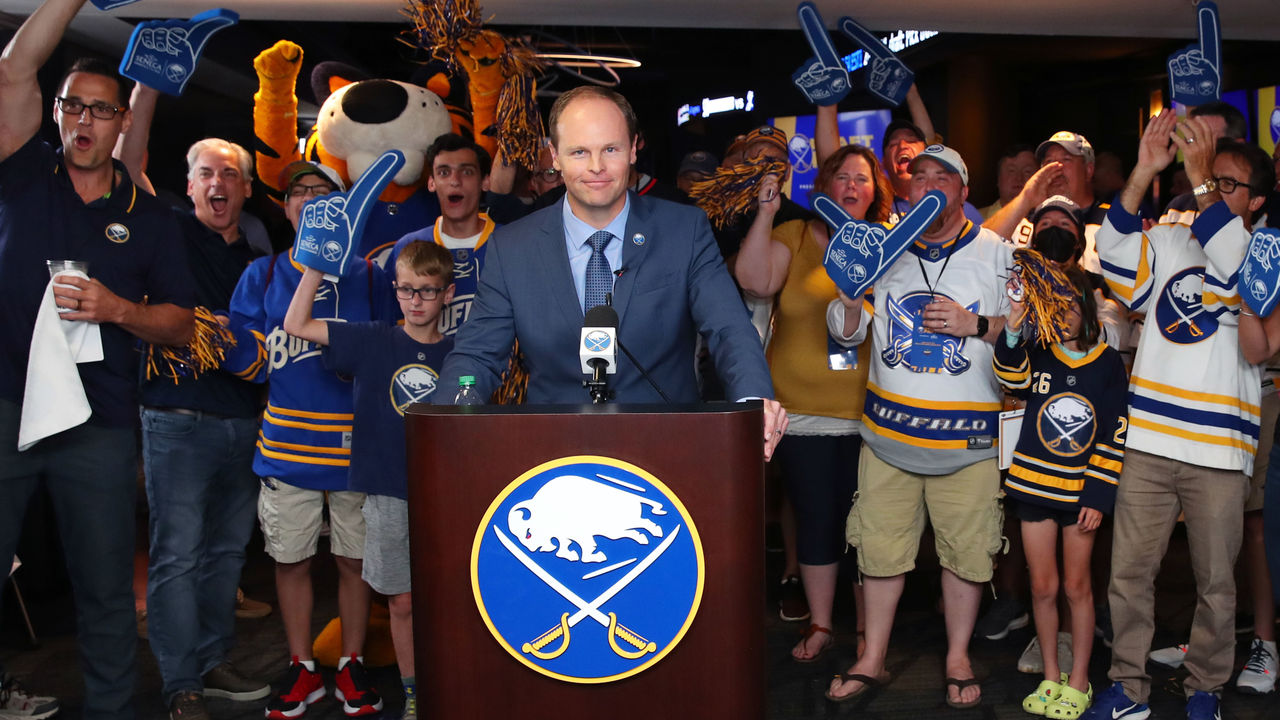 Previous rank: 27th
🎁 More building blocks. The Sabres have potential franchise cornerstones Dylan Cozens, Rasmus Dahlin, and Ukko-Pekka Luukkonen, with Peyton Krebs in the system, too. But they could use even more young talent to enhance the rebuild. There's no Jack Eichel or Taylor Hall to dangle anymore, but Buffalo should try to turn some of its pending UFAs into picks.
31. Montreal Canadiens (7-21-3)
Previous rank: 31st
🎁 Lottery luck. Montreal's season is practically over. The only thing giving Habs fans hope is the potential of drafting first overall for the first time since 1980. The Canadiens haven't had a legitimate first-line center this century, but Shane Wright would fill a long overdue need.
32. Arizona Coyotes (6-21-2)
Previous rank: 30th
🎁 A permanent home. The arena situation hanging over the Coyotes is highly concerning, and until it's resolved, relocation rumors will run rampant for the league's last-place team.
(Analytics sources: Evolving Hockey, Natural Stat Trick)
Comments
✕
NHL Power Rankings: A 🎁 for all 32 teams this holiday season
  Got something to say? Leave a comment below!