If Ovechkin catches Gretzky, credit his massive edge in OT goals
Scott Taetsch / Getty Images
Throughout December, we're writing stories about records, spotlighting a fresh or overlooked angle behind sports' biggest milestone chases. Read Part 1 about Steph Curry.
On Jan. 13, 2006, Alex Ovechkin received a pass on the move against the Mighty Ducks of Anaheim. At his opponent's left faceoff dot, he wired a wrister through two sets of legs - those of the backtracking defenseman and goalie J.S. Giguere - to seal a hat trick in style. This was his 30th career NHL goal and first in overtime.
On Jan. 24, 1986, Wayne Gretzky dispossessed a New Jersey Devils winger and skated with speed into the offensive zone. Down 6-4 earlier in the game, the Edmonton Oilers prevailed 7-6 on Gretzky's snipe past Craig Billington. This was his 466th NHL goal - and first in OT.
Ovechkin is 144 goals shy of Gretzky's all-time record haul. By lighting the lamp 20 times this season, the Washington Capitals captain is on track to pass Jaromir Jagr before the February Olympic break. If he continues at this pace, he'll leapfrog Gordie Howe early next season.
Pursuing Gretzky will headline the stretch run of Ovechkin's career. So, here's a subplot to think about in the meantime: when he retires, how many more goals than Gretzky will he have potted in overtime?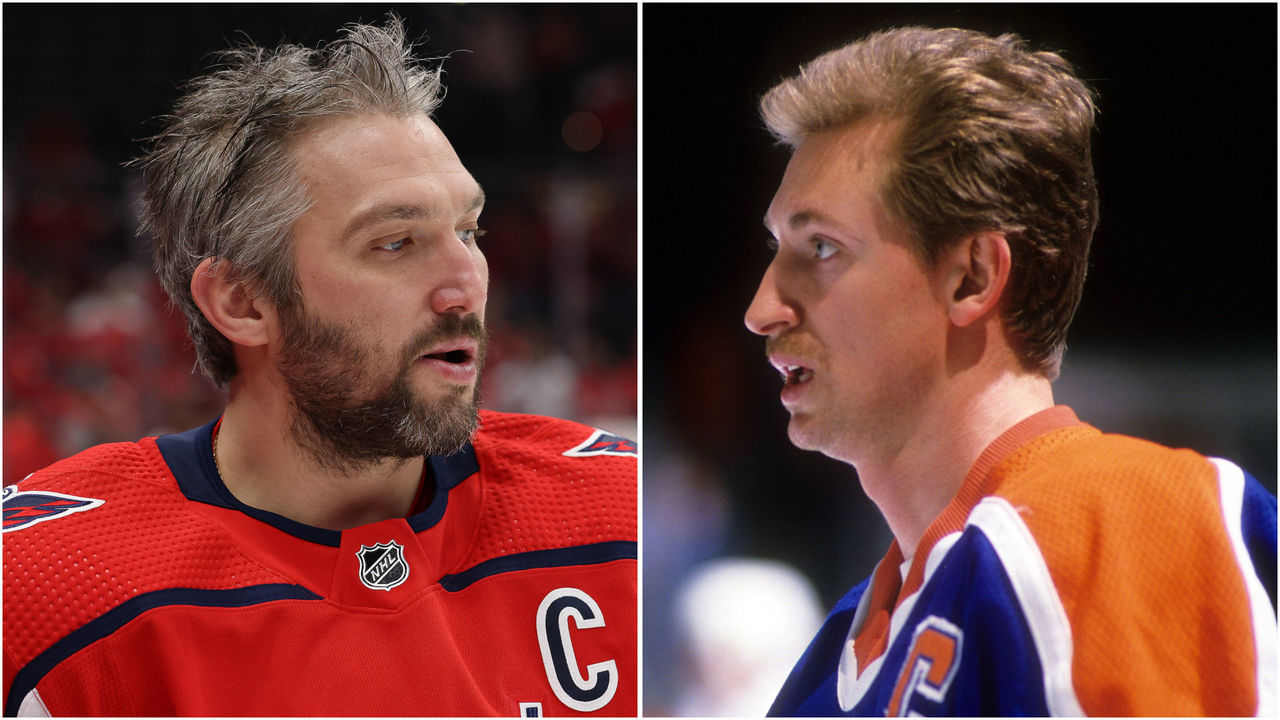 The scoreline is 24-2; Ovi's league-record total dwarfs Gretzky's output in the extra frame. The fourth period existed for 16 of Gretzky's 20 NHL seasons, yet OT goals account for a minuscule 0.22% of his hallowed career sum. Ovechkin has scored twice in OT against Frederik Andersen alone.
Gretzky's peers were more productive in overtime. Mario Lemieux racked up 11 career OT goals; Mark Messier notched eight; Jari Kurri scored seven; Paul MacLean recorded six in 768 fewer games.
This aberration doesn't exactly mar the Great One's legacy. But it's shaped the record chase, morphing into a meaningful edge for Ovechkin as he gets closer to 894.
So what's going on here? Why is Ovechkin far more prolific in OT?
"I think there are probably three reasons," said Randy Gregg, a retired Oilers defenseman who played with Gretzky in the 1980s.
The first reason: despite scoring a ton, Gretzky was a pass-first player, as reflected by his record 1,963 assists. The second: Ovechkin's ice time spikes in OT - the Oilers were able to spell Gretzky by playing Messier, history's best No. 2 center. The third: when Gretzky did skate in the clutch, he tended to magnetize the opponent's attention.
"You'd have to key on the best player in the history of the game," Gregg said in a recent interview. "During the really tense times, either overtime or deep in the playoffs, Wayne would have one or two or three players on him."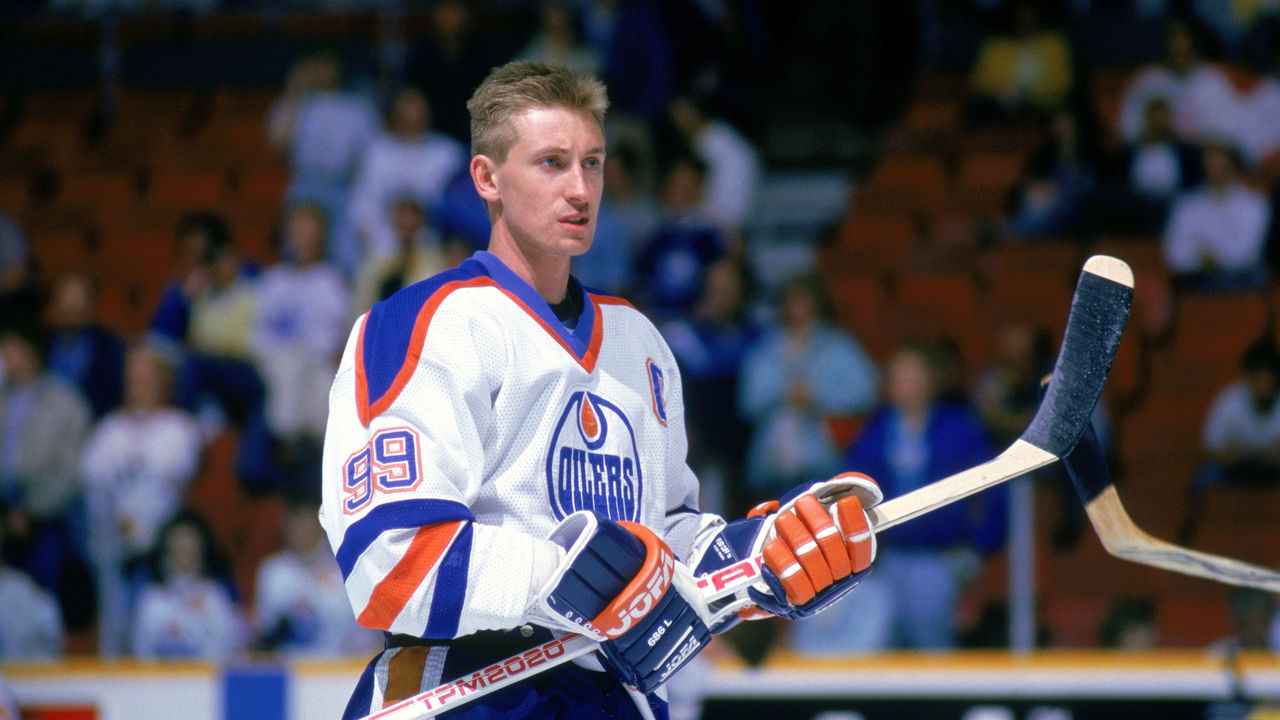 In 1942, at the outset of the Original Six era, the NHL nixed overtime due to reductions on wartime train travel; to head home postgame, visiting teams had to get to the station pronto. Tie games ended as such for four decades, until the president of the Quebec Nordiques, Marcel Aubut, convinced the league's board of governors in 1983 that reinstating sudden death would excite fans.
OT was back, but other quirks of the era curbed Gretzky's opportunities to score.
One was his squad's firepower, which normalized blowout wins. Between 1983-84 and 1987-88, Gretzky's Oilers won more games by four-plus goals (78) than they settled in OT (65), per Stathead. Edmonton won 17 of those OT games, lost eight, and tied 40. Since Ovechkin's NHL debut, the Capitals have played 314 OT periods, netting a winner in 92 of them.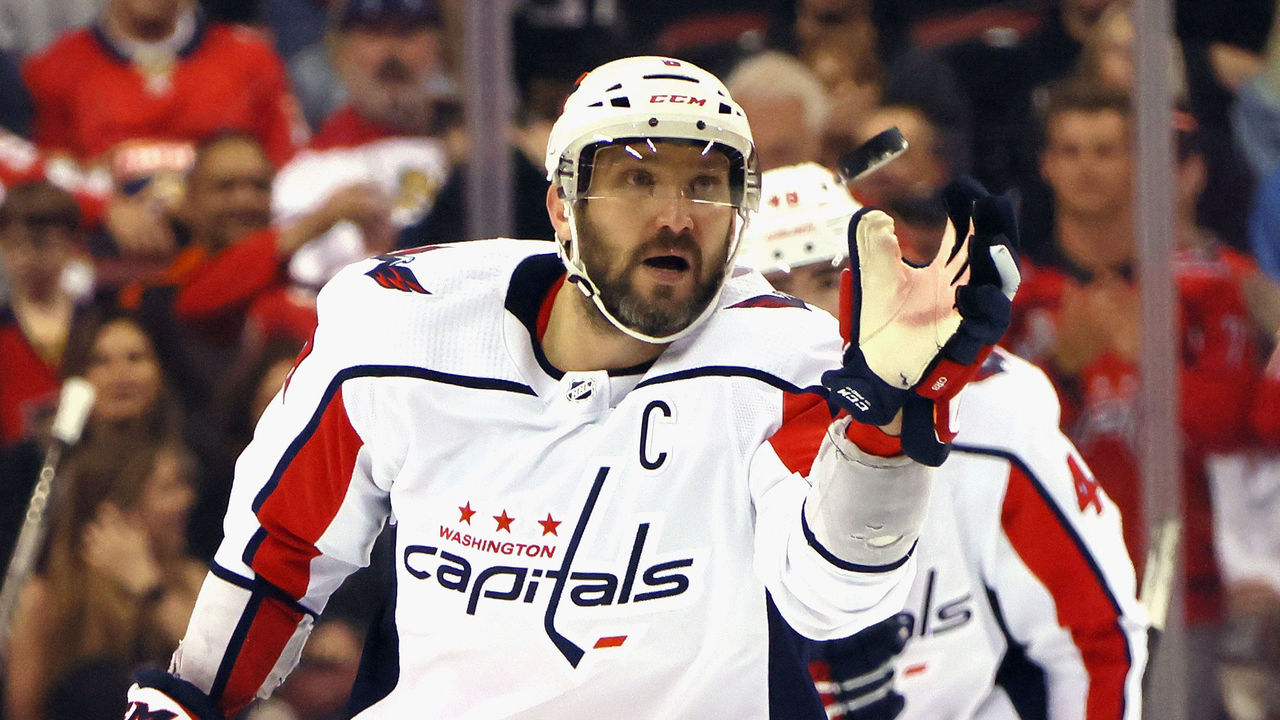 The OT format differed in Gretzky's day. Extra frames were played at five-on-five and no loser point was awarded. Valuing the point that a deadlock guaranteed, most coaches seemed content to play it safe.
"They were happy with ties after 60 minutes and they were happy with ties after 65 minutes," retired NHL goalie Andy Moog, Gretzky and Gregg's longtime Oilers teammate, told theScore recently.
"There wasn't any change in strategy. You didn't go for it to get the extra point."
OT changed to four-on-four in 1999, when the loser point was introduced. Ovechkin scored 15 goals in this configuration and has tallied nine since 2015, when skaters were capped at three-a-side. OT periods now devolve into a track meet or cat-and-mouse affair, as the team with the puck tries to maintain control until it can create a prime scoring chance.
"If you're going to have one shot on net in overtime, who would you want to have it?" Gregg said. "Alex Ovechkin comes to mind."
Gretzky's overtime heroics were scarce but dramatic.
One night in 1983, Gretzky put up eight points in New Jersey and called the Devils a "Mickey Mouse organization" that was ruining the NHL. He apologized for that jab but salted the wound in the 1986 game, stripping Doug Sulliman of the puck in OT to spring himself for the game-winner.
"In my opinion, it was a hook," Billington said postgame to reporters, including United Press International's Tom Shand. "But we're the New Jersey Devils and they're the Oilers and he's Wayne Gretzky."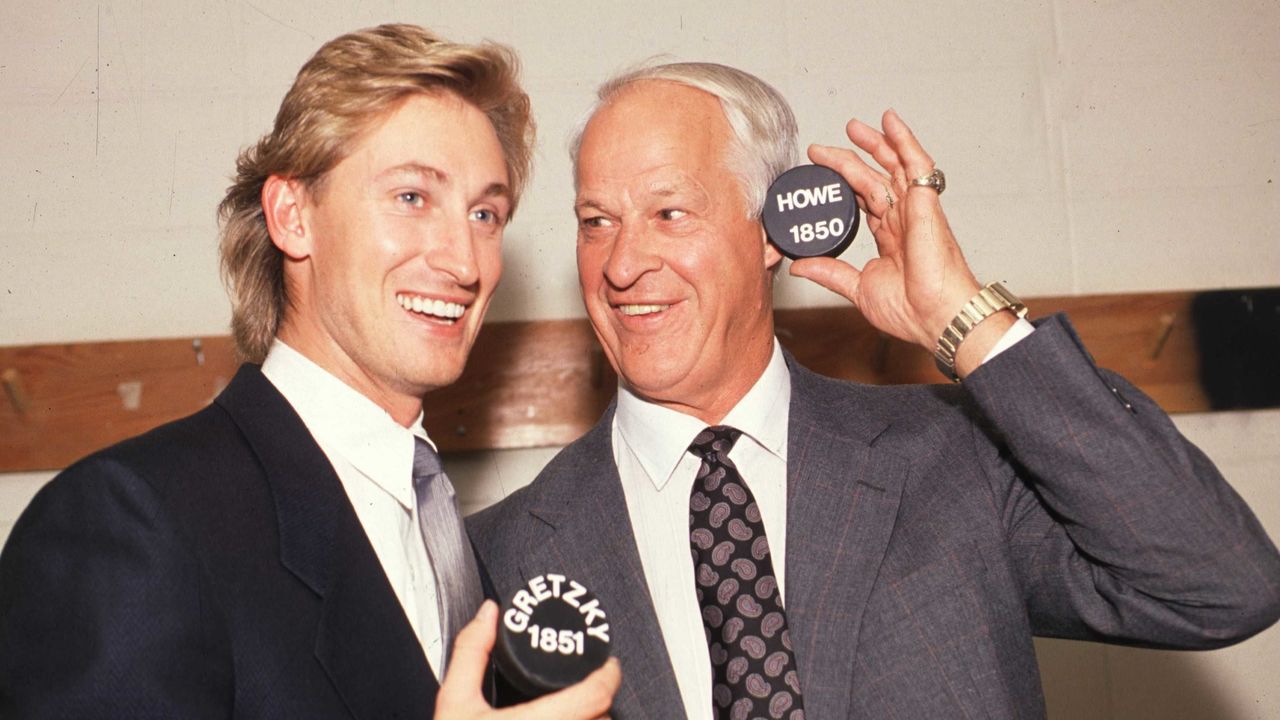 Gretzky's other OT goal was poetic. On Oct. 15, 1989, he returned to Edmonton with the Los Angeles Kings and broke Howe's career points record. Gretzky's record-setting 1,851st point was a backhand goal that tied the score in the last minute of the third period. The game paused for him to greet Howe, hug Messier, and deliver a speech. When it resumed, he beat Bill Ranford in OT on a wraparound.
Then there was playoff Gretzky, who scored four overtime goals. His first - against the Kings in 1982 - won Edmonton the game that preceded the Miracle on Manchester. Gretzky's fourth - against the Toronto Maple Leafs in 1993 - capped a power play on which he high-sticked Doug Gilmour and got away with it.
Somehow, Ovechkin has never scored in playoff OT. That blemish aside, his resume is vast and colorful.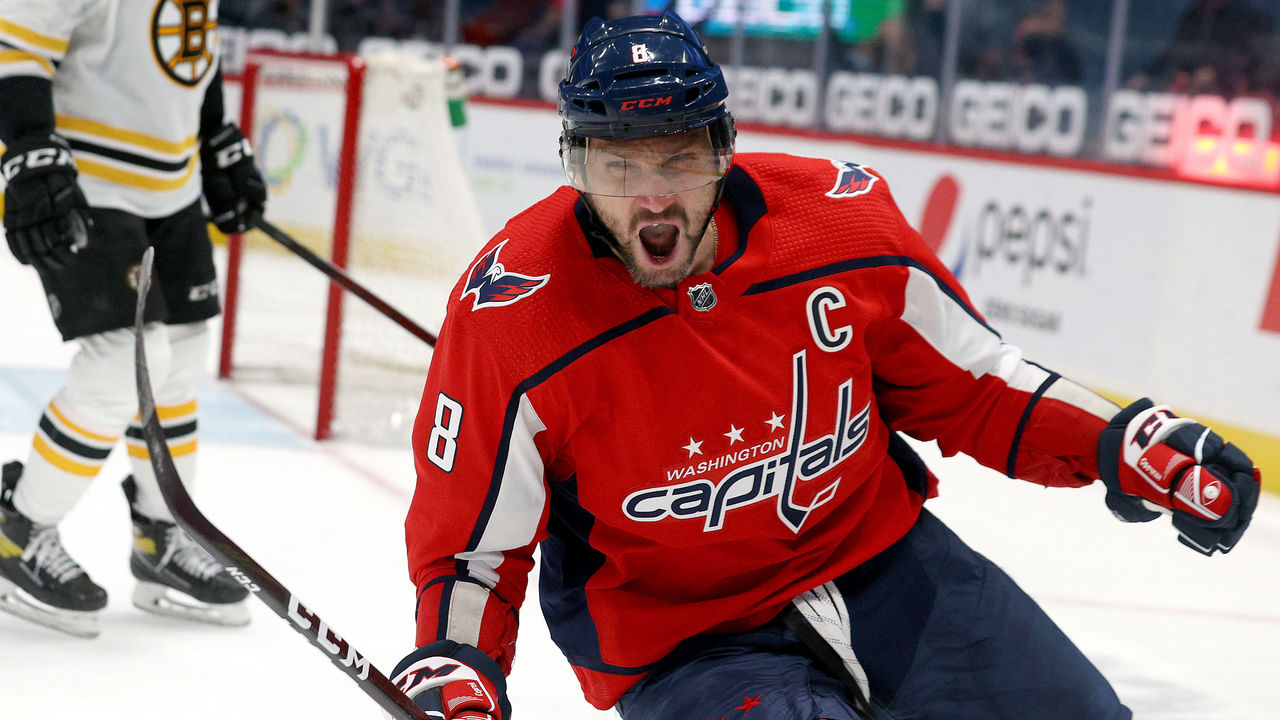 His 2006 snipe against the Atlanta Thrashers, which tickled twine six seconds after puck drop in OT, completed a hat trick and tied the NHL mark for fastest OT goal. Against the Detroit Red Wings in 2017, Ovechkin's power-play blast from the left dot raised the OT goals record to 20. His 24th and most recent, a wrister off the rush last January that beat the Boston Bruins, tied him with Mike Gartner for eighth on the career goals list.
The fact Ovechkin's gaining fast on 894 is "almost inconceivable" to Gregg. The record chase is a tribute to his transcendence. At the same time, it jogs Gregg's memory of everything that made Gretzky superb, which includes his playmaking and unselfishness. Credit where it's due: Gretzky only scored twice in regular-season OT, but he doled out 15 assists.
"All you had to do was get into an opening," said Gregg, who scored once in overtime, off a Gretzky assist in 1987.
"Somehow, with his old piece of lumber - the Titan stick that was about 400 pounds, it seemed like - he could get the puck through sticks, through skates, through legs. And not just to you, but right on your tape, flat as anything."
Nick Faris is a features writer at theScore.
Comments
✕
If Ovechkin catches Gretzky, credit his massive edge in OT goals
  Got something to say? Leave a comment below!