5 trade destinations for John Klingberg
The Dallas Stars appear set to make a major impact on this season's trade deadline, as recent reports suggest they're ramping up efforts to deal disgruntled blue-liner John Klingberg.
Klingberg is a pending unrestricted free agent and one of the most high-profile rentals said to be available. The Stars are likely to field several offers from contenders looking to add such an enticing piece for the stretch run.
It's become custom for financially strapped buyers to perform major cap gymnastics to make deadline deals work, and Klingberg's situation is no different. The 29-year-old carries a $4.25-million cap hit and a base salary of $6 million, according to CapFriendly. However, suitors could swindle a significant discount if they can get Dallas to retain some money and/or use a third party to eat a chunk of it, which would bring the cap hit down to as low as $1.0625 million. That, and the ever-popular use of long-term injured reserve come the postseason, makes Klingberg's market bigger than it may appear.
Despite the money being manageable, Klingberg still won't come cheap. There are premiums on defensemen - especially right-handed shots with 60-point potential - during deadline season, so it's reasonable to expect Dallas wanting a first-round pick and a high-end prospect, at the very least. That price will only go up if Klingberg agrees to an extension with his new club.
Klingberg isn't without his flaws, though. As great as he is offensively, he's posted rather alarming defensive metrics over the last three seasons: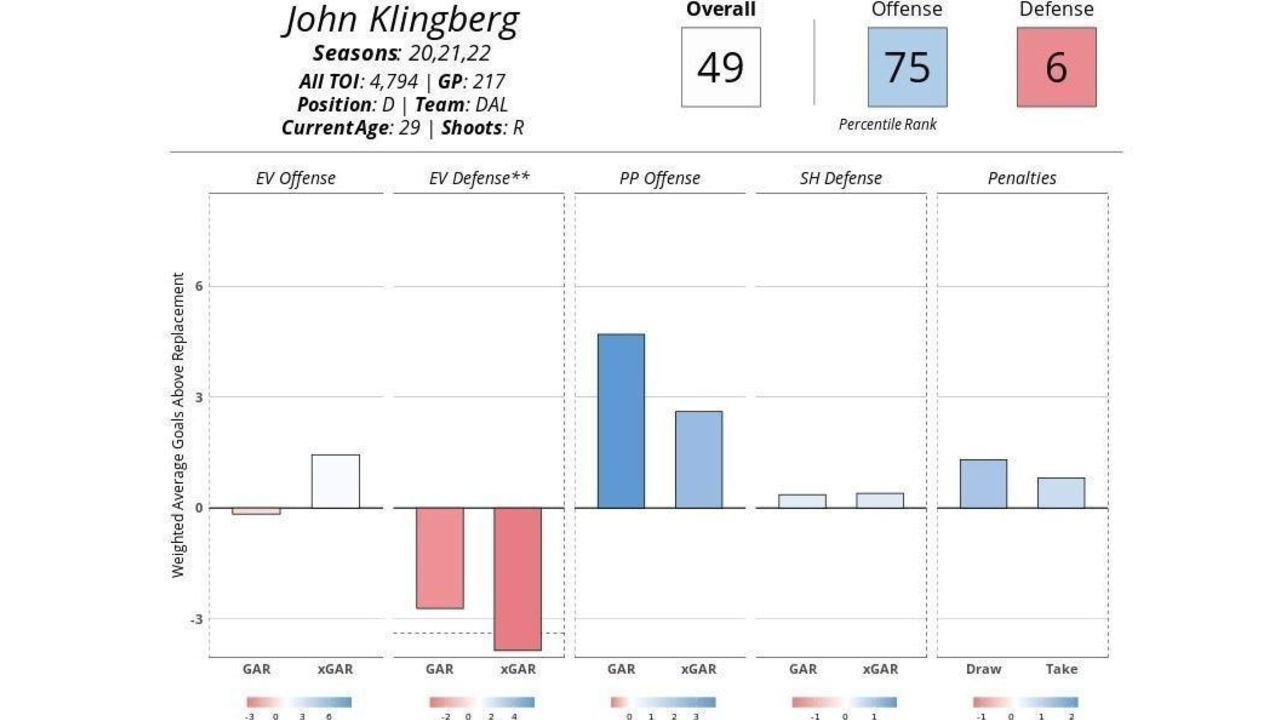 Still, Klingberg's upside will be too difficult for some contenders to ignore, and if he lands with the right team, he could be the final piece of a Stanley Cup puzzle. Below, we analyze the five most logical destinations:
Carolina Hurricanes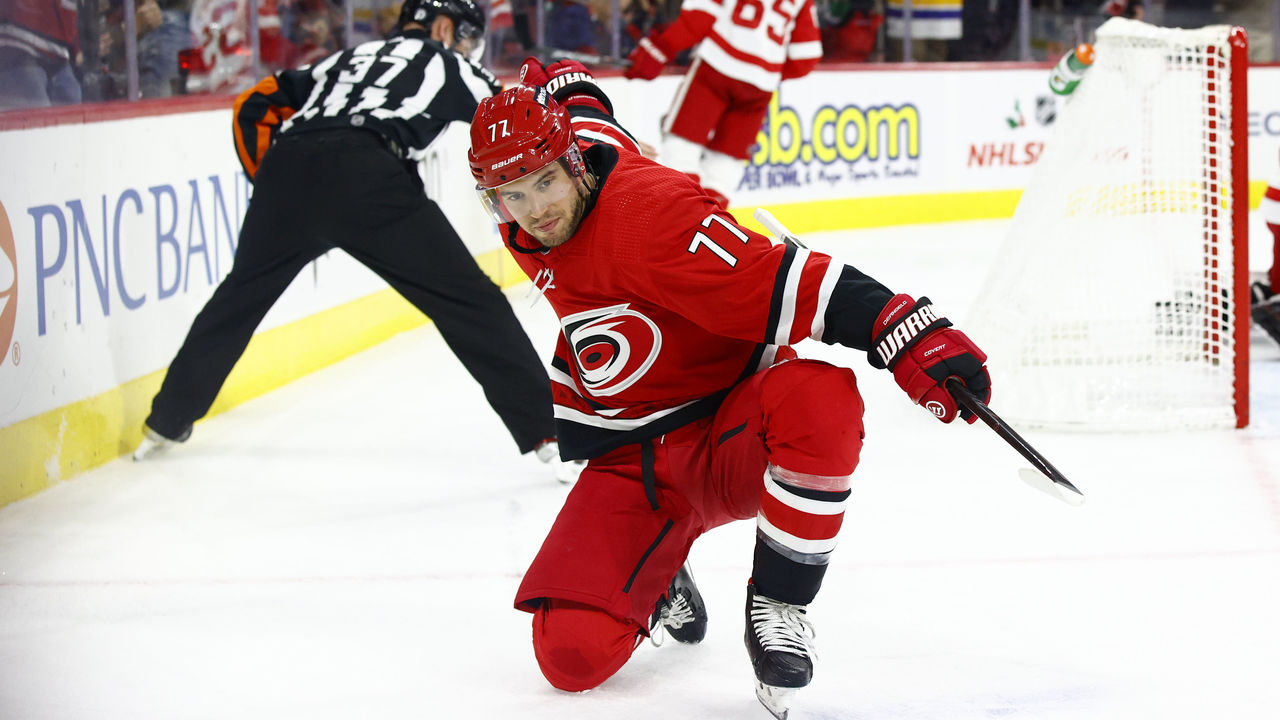 Potential top 6 with Klingberg:
| LD | RD |
| --- | --- |
| Jaccob Slavin | Brett Pesce |
| Brady Skjei | John Klingberg |
| Ian Cole | Tony DeAngelo |
The Hurricanes are the most obvious members of this list because they're the only team that's actually been linked to Klingberg so far. They reportedly contacted the Stars about his availability back in November.
The fit is obvious: Carolina let Dougie Hamilton walk in the offseason and tried to replace him by committee with the additions of DeAngelo and Ethan Bear. That's worked to an extent. Both players have flaws, but they've played relatively well all things considered. Still, it'd be worrisome for a team with championship aspirations to enter the playoffs with one of them in its top four.
Klingberg is a proven playoff performer who's registered 30 points in his last 39 postseason contests. His combination of experience and upside would make it a gamble worth taking for the Canes, who seem to elevate every newcomer they welcome in.
Boston Bruins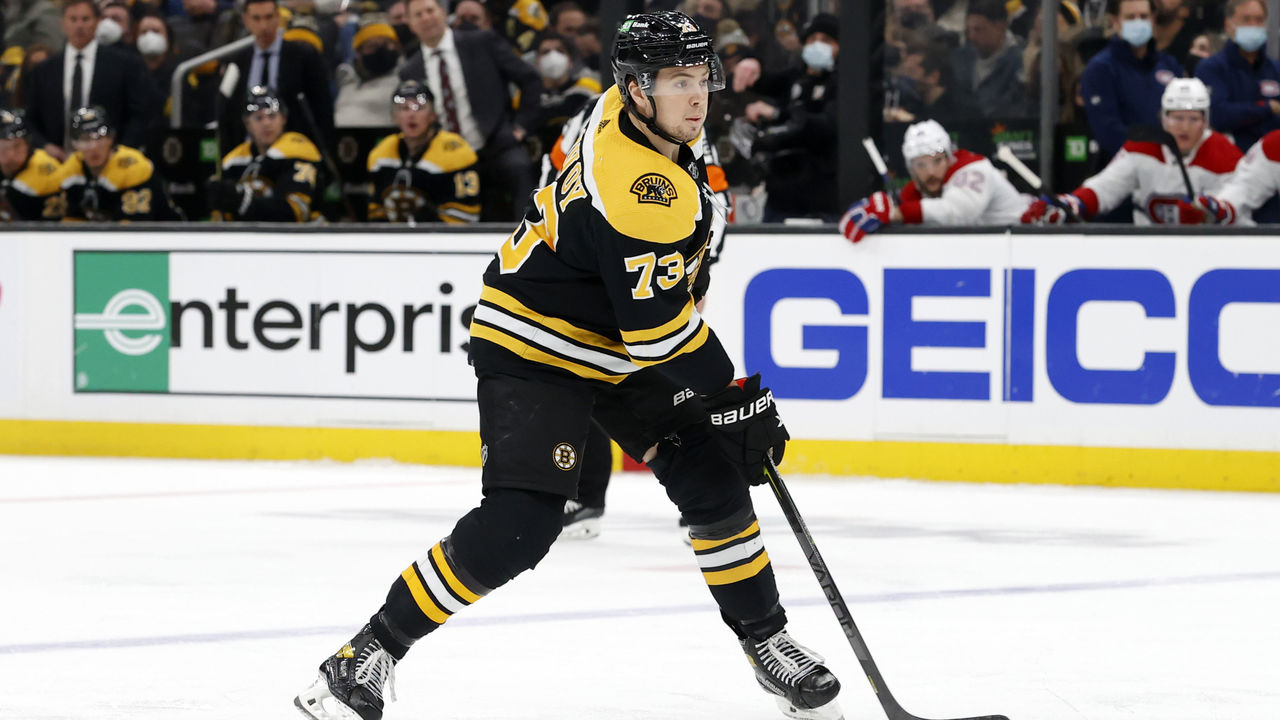 Potential top 6 with Klingberg:
| LD | RD |
| --- | --- |
| Matt Grzelcyk | Charlie McAvoy |
| Mike Reilly | John Klingberg |
| Derek Forbort | Brandon Carlo |
The Bruins are candidates to make a splash every trade deadline so long as their veteran core is intact. Opportunities at another championship are running out, and with Tuukka Rask back in the fold, Boston seems to look like a contender again after experiencing an early-season funk.
Klingberg would undoubtedly make the Bruins' thin right side deeper, and adding him to an always-dangerous power play as the quarterback could be a game-changer for a team that hasn't produced goals to its usual standards this season. Charlie McAvoy has been good on the man advantage this season, but he's used so frequently in other situations. A break from power-play duties could help keep him fresh for the physical demands of postseason hockey.
If, for some reason, Klingberg didn't mesh with the first unit, he'd certainly be an upgrade on the second group. Plus, his puck-moving and transition abilities would provide an element that's missing within Boston's D-corps beyond its top pairing.
Toronto Maple Leafs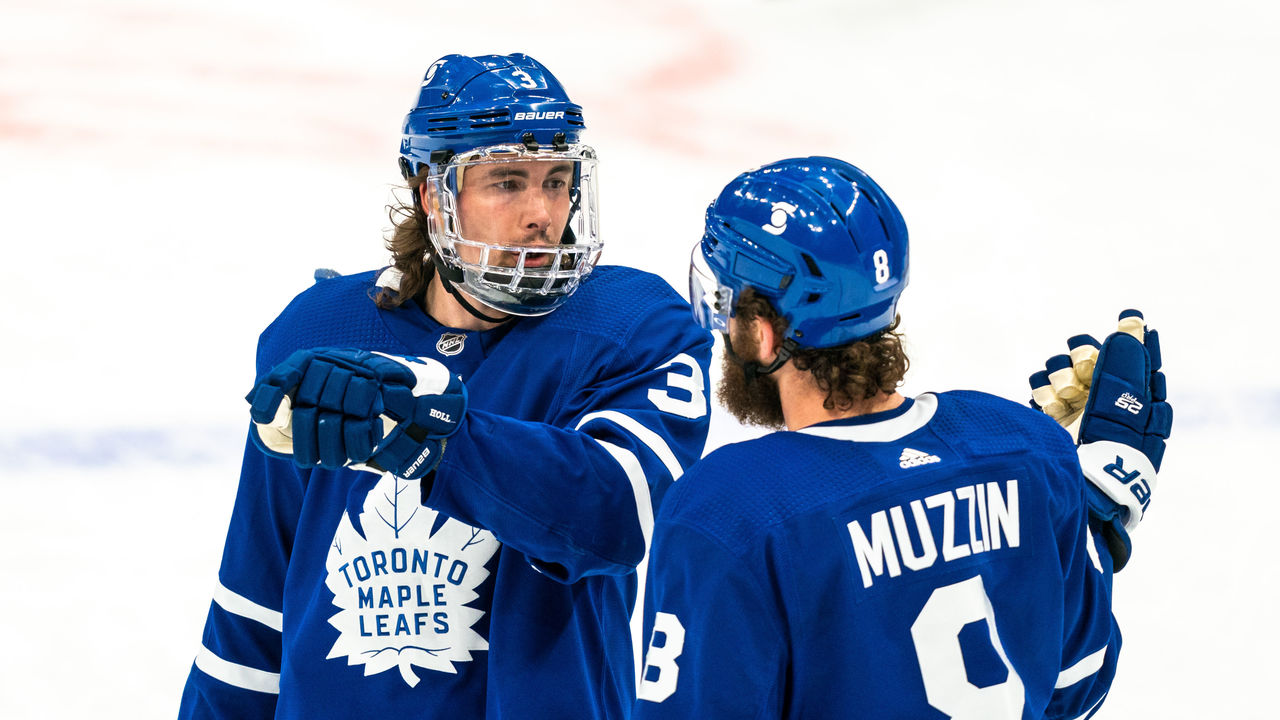 Potential top 6 with Klingberg:
| LD | RD |
| --- | --- |
| Morgan Rielly | TJ Brodie |
| Jake Muzzin | John Klingberg |
| Rasmus Sandin | Justin Holl |
Toronto's second pairing has been an issue all season. Jake Muzzin appears to have lost a step and can no longer carry Justin Holl, who's been a healthy scratch at times.
In an ideal world, the Maple Leafs would add a top-four right-handed defenseman who excels on the defensive side of the puck, but beggars can't be choosers, and Klingberg is by far the best righty that's knowingly available.
The fit could still work, though. The Maple Leafs prioritize skill and puck possession more than any other team in the league, areas where Klingberg shines. Playing in a system that encourages offensive creativity could help get the most out of the Swede. At times, it's appeared as though he's been shackled playing under Dallas' tight defensive scheme.
The Leafs rank fifth in the league in points percentage and the front office is facing immense pressure to win at least one playoff round, so don't be surprised if they're willing to push all their chips into the middle this season.
Florida Panthers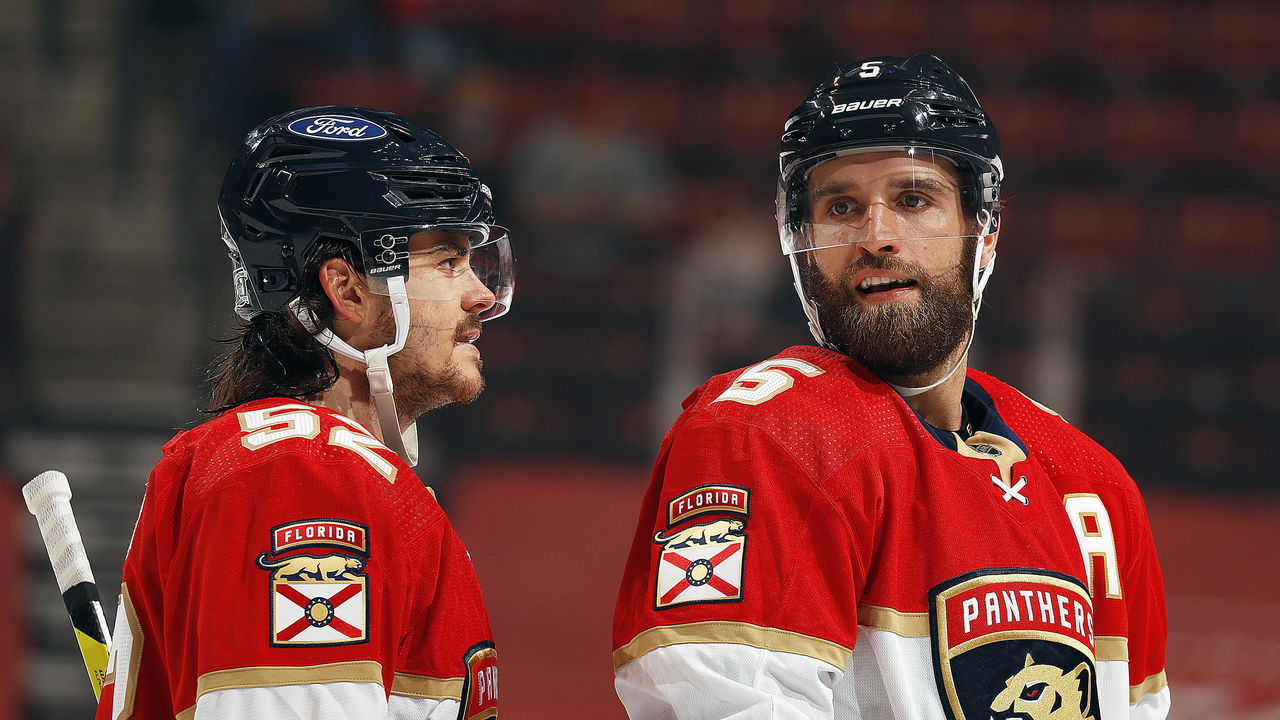 Potential top 6 with Klingberg:
| LD | RD |
| --- | --- |
| Mackenzie Weegar | Aaron Ekblad |
| Gustav Forsling | John Klingberg |
| Brandon Montour | Radko Gudas |
With so many high-quality right-handed shots on their blue line, the Panthers may opt to reinforce the left flank rather than pursue Klingberg. However, Montour has experience on both sides of the ice, and the thought of adding another offensively dynamic defenseman for the league's top attack is a terrifying thought for the rest of the East.
It's clear Florida is in a position to go for it this season. The Cats have looked like a juggernaut since the puck dropped in October, and they'd be wise to do their due diligence on Klingberg to both bolster their odds at the first Stanley Cup in franchise history and keep him away from Atlantic Division foes.
As unstoppable as Florida looks, the road through the Atlantic is going to be a bloodbath. Adding an extra playmaker into the fold could be the difference between a deep playoff run and an early exit.
Tampa Bay Lightning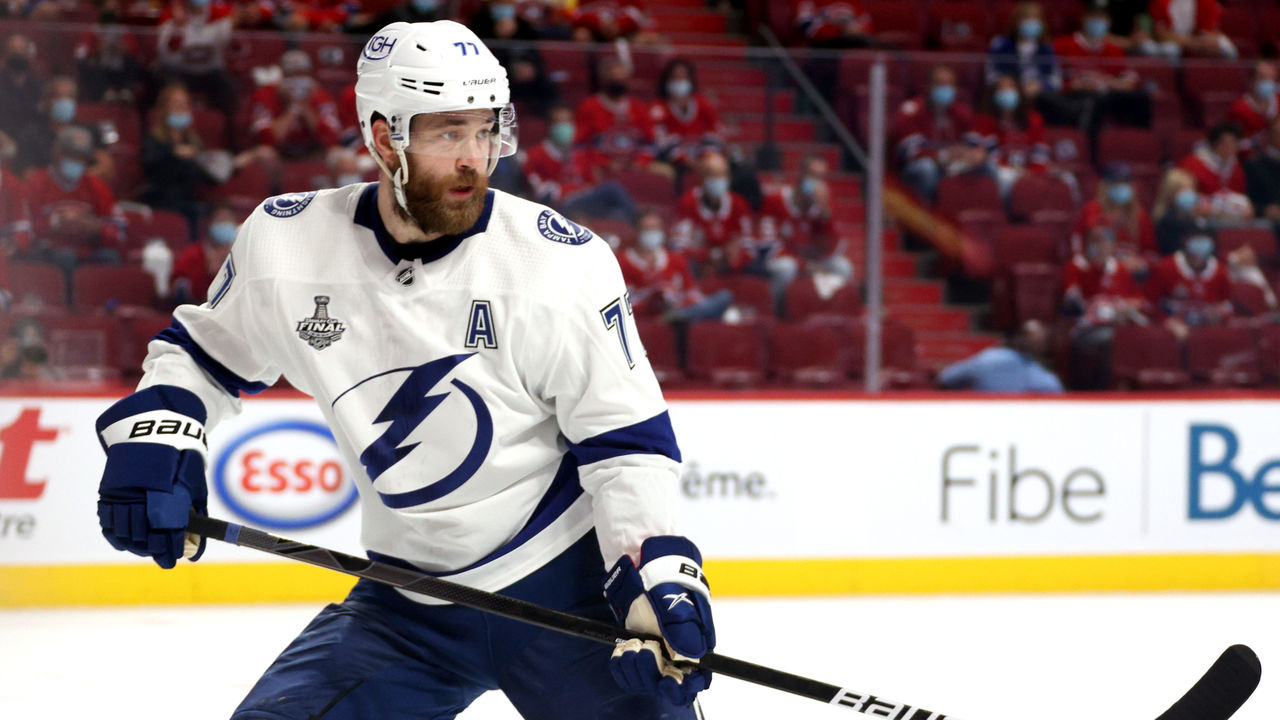 Potential top 6 with Klingberg:
| LD | RD |
| --- | --- |
| Victor Hedman | John Klingberg |
| Ryan McDonagh | Erik Cernak |
| Mikhail Sergachev | Jan Rutta |
Hedman's D partners are typically of the stay-at-home variety, but it's hard to imagine Klingberg would have trouble meshing with the Norris Trophy hopeful since he's carried Rutta around for most of the season. Klingberg and Hedman are also both from Sweden and have been teammates on the international stage.
The Lightning have traded away at least one first-round pick in each of the past two deadlines to acquire key pieces - David Savard (2021), Blake Coleman (2020), and Barclay Goodrow (2020) - to help propel Stanley Cup runs. Don't be shocked if they do it again.
Tampa Bay is loaded, but if the club has one weakness, it's the right side of the blue line. Look for general manager Julien BriseBois to address it in hopes of a three-peat.
Comments
✕
5 trade destinations for John Klingberg
  Got something to say? Leave a comment below!