Contenders or pretenders? Analyzing 6 polarizing Stanley Cup hopefuls
With the NHL's regular season roughly one-third complete, it's as good a time as any to try and separate the contenders from the pretenders.
We avoided teams widely viewed as Stanley Cup favorites - the Tampa Bay Lightning, Carolina Hurricanes, and Colorado Avalanche - and are instead focusing on six clubs that appear to be causing a divide among fans and analysts.
All six have tantalizing strengths but also question marks that could ultimately be their undoing.
New York Rangers
Record: 18-7-3 (.696 PTS%)
Standing: Tied for 2nd in Metropolitan Division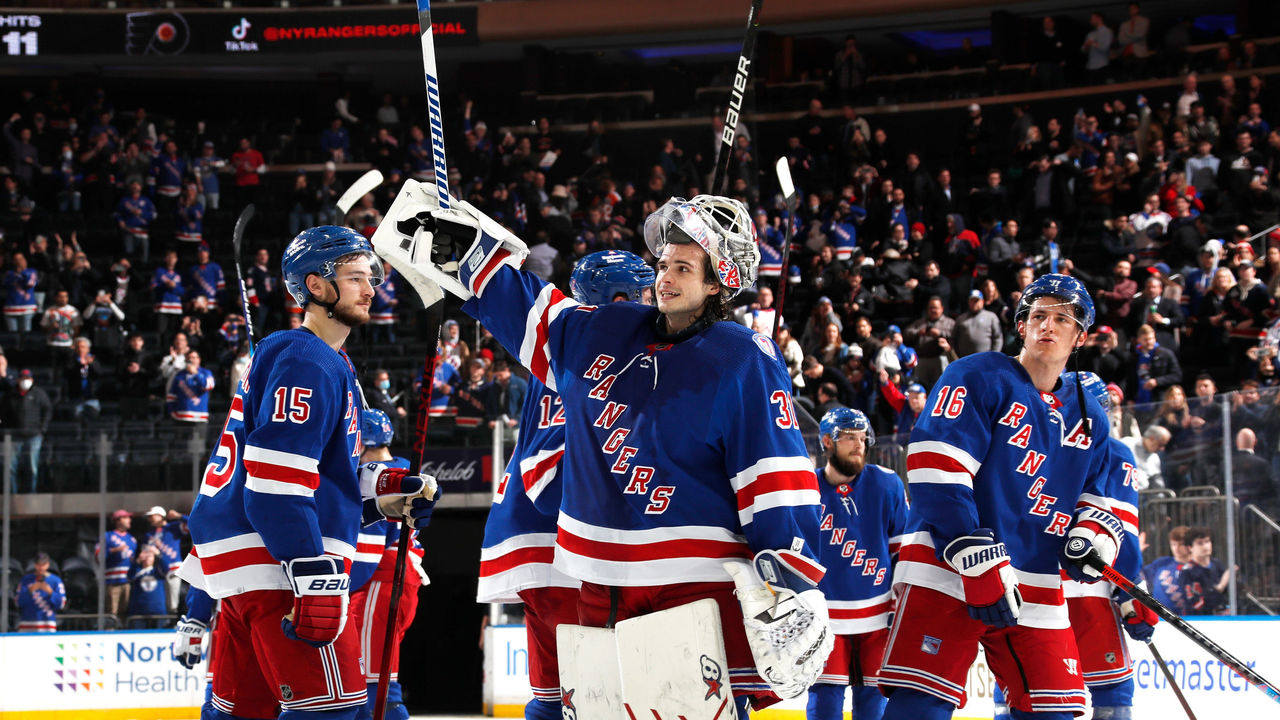 Josh Wegman: Pretender. There's a lot to like about the Rangers. Adam Fox is challenging for another Norris Trophy, Artemi Panarin is lighting up the scoresheet, and Igor Shesterkin has been sensational between the pipes.
However, the Rangers rely on their netminder too much at times. The club ranks 25th in five-on-five expected goals for percentage, which suggests it's bound to come down to earth a bit.
It's also important to remember that the Rangers employ the league's fourth-youngest roster. Players like Kaapo Kakko, Alexis Lafreniere, K'Andre Miller, and Nils Lundkvist still need time to grow. Come playoff time, I can't trust this team against veteran-laden Metro clubs like the Hurricanes, Washington Capitals, and Pittsburgh Penguins.
John Matisz: Pretender. Plain and simple, the Rangers remain under construction.
Gerard Gallant, who's in his first season behind the Rangers' bench, continues to put his stamp on the team with respect to systems and deployment. Lafreniere and Kakko haven't progressed at the rate commensurate with top-two picks, and it's gumming up the forward group. Backup goalie Alexandar Georgiev hasn't been good enough in 11 appearances. Overall, there's isn't enough reliability throughout the lineup.
That said, how many NHL clubs would kill to have a one-two-three punch of Panarin, Fox, and Shesterkin? Nothing's wrong with this core, which also includes the likes of Chris Kreider, Mika Zibanejad, and Jacob Trouba.
Check back in a calendar year and the Rangers will probably be in the East's contenders tier.
Toronto Maple Leafs
Record: 20-8-2 (.700)
Standing: 1st in Atlantic Division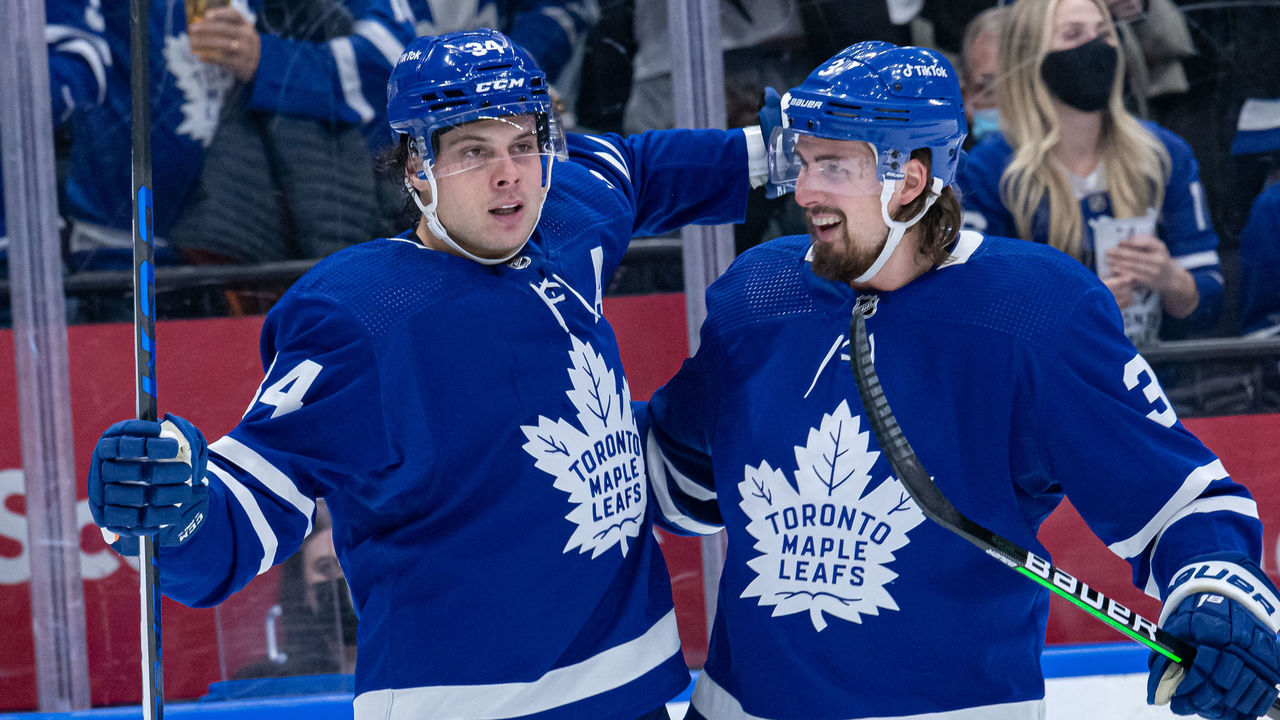 Wegman: Pretender. The Maple Leafs' "Core 4" forwards are firing on all cylinders and the team is getting Vezina Trophy-caliber goaltending from Jack Campbell. That seems like a recipe for success, right?
However, the defense presents a major cause for concern. Jake Muzzin appears to have lost half a step in his age-32 season. His shutdown-pairing partner going into the season, Justin Holl, has fallen off to the point where he's borderline unplayable. Adding a solid top-four defenseman at the trade deadline would fix their one major hole, but it wouldn't be easy given Toronto's tight salary-cap situation.
Additionally, the Maple Leafs haven't fixed one glaring area of play that haunted them in their past two playoff exits: turnovers. Toronto leads the league in both total giveaways and giveaways per 60 minutes. If the club can't clean up its act, it'll be lucky to get out of Round 1.
Matisz: Contender.
Yes, Toronto has failed to win a playoff series in 17 years. That is an indisputable fact. Yes, the Leafs need to acquire a high-quality defenseman to solidify its blue line ahead of the playoffs. Another indisputable fact.
Otherwise ... what else could you ask for so far in 2021-22?
Led by super sniper Auston Matthews and a resurgent John Tavares, the attack is as deadly as in years past. Head coach Sheldon Keefe is running a tight ship defensively for a second straight season. Campbell has been given a heavy workload and is proving (.935 save percentage) to be a trustworthy No.1 goalie.
Postseason choke jobs have made the Leafs nearly impossible to trust. I get it. Yet, nothing from their first 29 games qualifies as gravely concerning, and that, to me, is more useful intel than what's occurred in the past. (Plus, general manager Kyle Dubas is all-in here. He will add pieces at the deadline.)
Toronto's core is far too talented to not break through at some point, and I'm willing to bet this is the year the Leafs, at the very least, win a playoff round.
Anaheim Ducks
Record: 16-9-5 (.617)
Standing: 1st in Pacific Division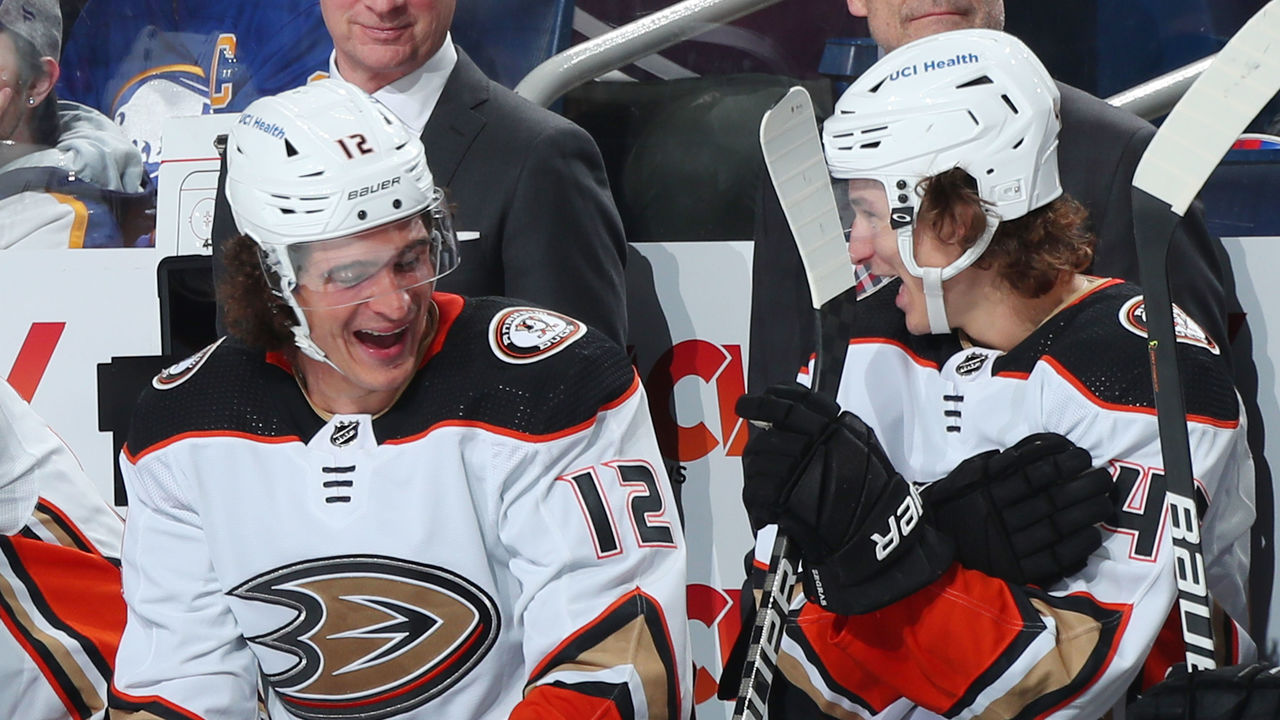 Matisz: Pretender.
While I certainly didn't think the Ducks would be in a playoff spot at this point in the season, let alone first in their division, it feels as if the wheels are going to fall off sometime between now and Game No. 82.
Leading goal-scorer Troy Terry is shooting an unsustainable 24.6%. Goalie John Gibson has been peppered with shots and won't be able to hold the fort forever. Calder Trophy hopeful Trevor Zegras, as awesome as he is to watch, is still learning the ropes as a No. 1 center in the NHL.
Anaheim has plenty of emerging talent and the organization should absolutely be excited about what the future holds. This year is more of a prelude.
Wegman: Pretender. The Ducks are a great story, but it's premature to include them among the league's contenders. The young core of Zegras, Terry, Jamie Drysdale, and Isac Lundestrom is exciting, but these players lack the experience to have Anaheim competing for a Stanley Cup. Terry, in particular, is already coming down to earth after his hot start. Plus, the team's underlying numbers aren't encouraging, as it ranks 18th in expected goals percentage.
The veteran contingent of Ryan Getzlaf, Cam Fowler, Hampus Lindholm, Josh Manson, Gibson, and others are all enjoying strong seasons, but unless Gibson goes full-on 2003 Jean-Sebastien Giguere, I can't see this squad making any noise.
Edmonton Oilers
Record: 16-11-0 (.593)
Standing: 4th in Pacific Division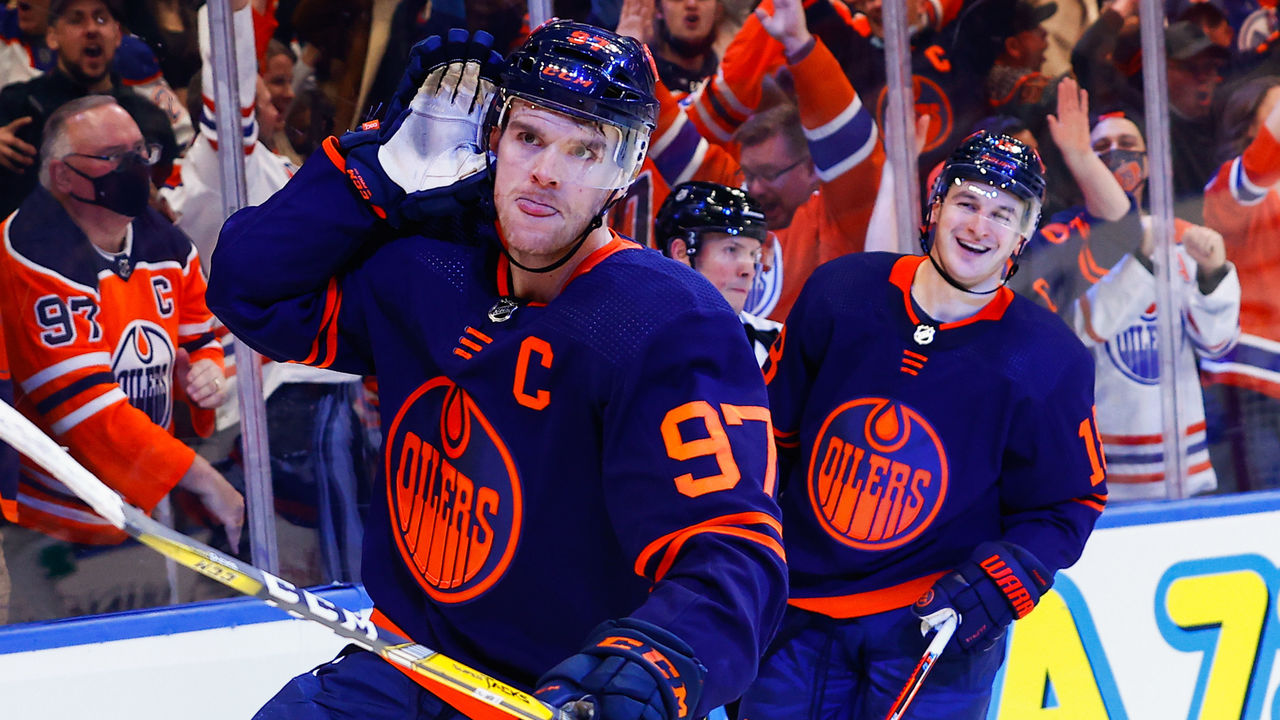 Matisz: Pretender. New year, same story for the Oilers.
Despite offseason additions to the bottom of the forward group, Edmonton is still struggling to generate offense when Connor McDavid and Leon Draisaitl are off the ice. Meanwhile, the defense corps is thin, and the three-headed monster in net (Mike Smith, Mikko Koskinen, Stuart Skinner) is far from scary.
It's tempting to ignore the club's warts and blindly trust that the brilliance of McDavid and Draisaitl - the sport's best duo since Mario Lemieux and Jaromir Jagr - will prevail. Their ability to change the course of a game is enormous at even strength and especially on the power play.
But I just can't bring myself to that point. The Oilers will face teams with significantly more depth in the postseason, and it's impossible for McDavid and Draisaitl to play more than half of the game.
Wegman: Pretender. McDavid and Draisaitl may not be from this planet, but hockey is a team game, and the Oilers have too many other holes for me to give them a real shot.
The blue line is suspect - especially when it comes to actual defending. Darnell Nurse is a workhorse, but the unit after him is filled with question marks.
The goaltending situation is even more problematic. Smith has been hurt for most of the season, and even if the 39-year-old returns, he can't be relied upon. Koskinen has been a roller coaster in Smith's absence, and Skinner is far too inexperienced.
This team isn't just one trade from magically being fixed, either.
Minnesota Wild
Record: 19-8-1 (.696)
Standing: 1st in Central Division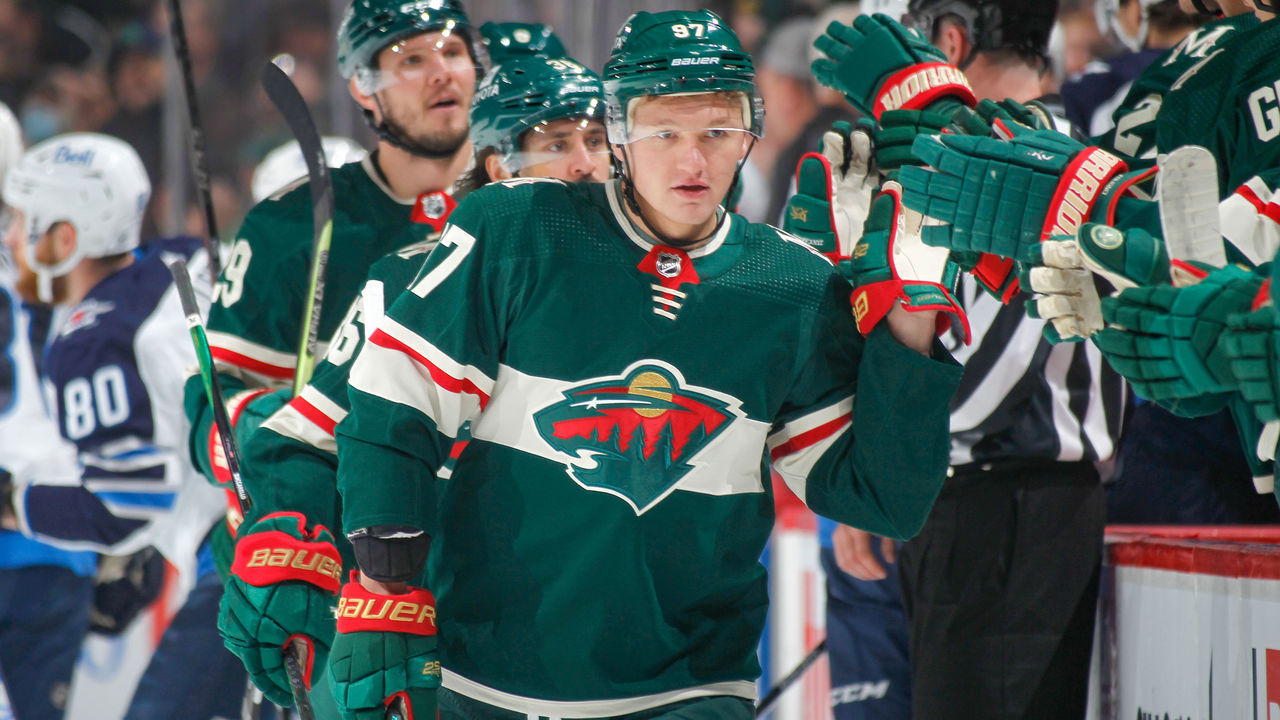 Wegman: Contender. The Wild don't get a lot of national attention as a small-market club lacking star power outside of Kirill Kaprizov, but they're legit. And while getting an offensive game-breaker like Kaprizov has changed the team's complexion, there are so many other reasons to believe in Minnesota.
Jared Spurgeon, Matt Dumba, and Jonas Brodin anchor one of the league's best blue lines. Brodin, in particular, has always been elite defensively, but his offensive game has really come together this year. Up front, the line of Marcus Foligno, Joel Eriksson Ek, and Jordan Greenway brings so much size, speed, and physicality that it's an absolute nightmare to play against. In goal, Cam Talbot is as solid as they come.
Adding one more forward, ideally a center (Tomas Hertl, anyone?), would really push the Wild over the top, but even as currently constructed, they could go all the way.
Matisz: Contender. The '21-22 Wild are a well-oiled machine.
Sneakily third in the league in goals per game, Minnesota already boasts 15 players with at least 10 points on the season. The top line of Ryan Hartman (23 points) between Kaprizov (23) and Mats Zuccarello (22) is a perfect complement to the all-around trio centered by Eriksson Ek. The bottom-six group, headlined by Kevin Fiala and Victor Rask, is above average, as well.
As for coaching, defense, and goaltending, well, there are no significant issues to report. General manager Bill Guerin doesn't have to make a big splash ahead of the deadline, though he'll be motivated to do something, with the Ryan Suter/Zach Parise buyout penalties kicking into high gear next season.
Minnesota has a marvelous opportunity here to go on a long playoff run.
Vegas Golden Knights
Record: 17-11-0 (.607)
Standing: 3rd in Pacific Division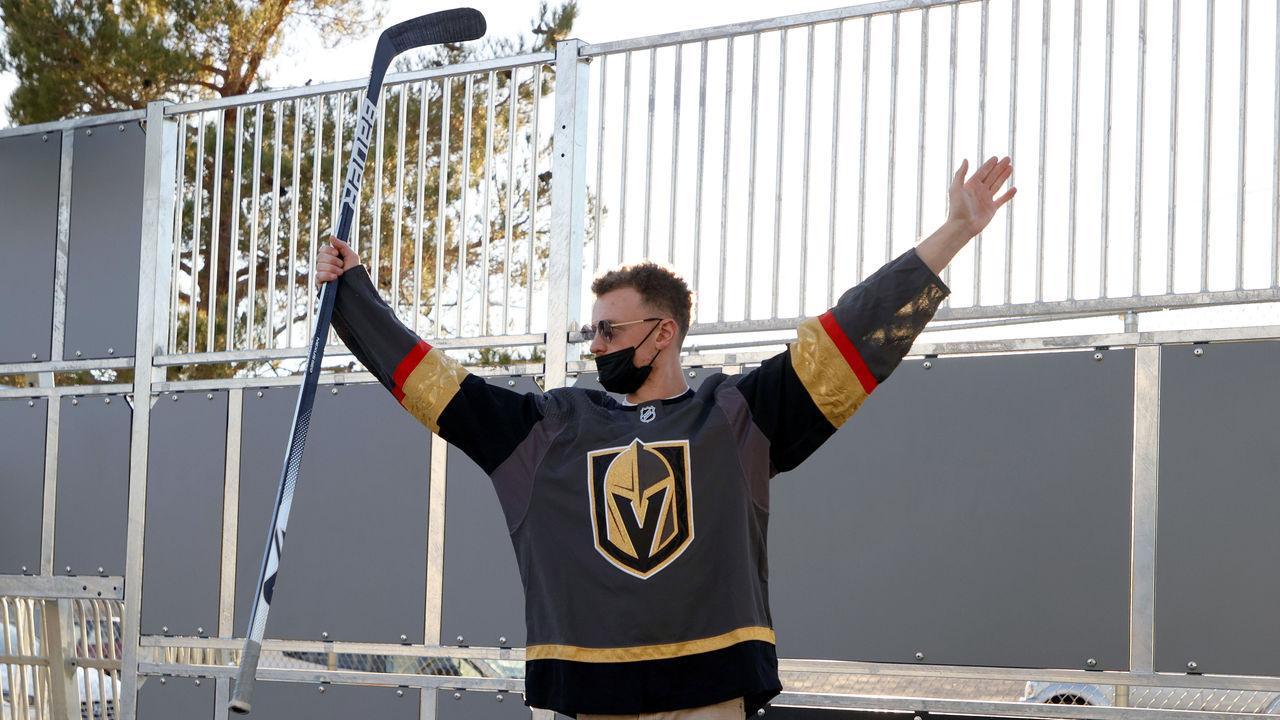 Matisz: Pretender.
The Golden Knights are one of those teams you'd love to believe in wholeheartedly. From Mark Stone and Max Pacioretty to Robin Lehner and Shea Theodore, the roster is full of likable, star-level players. This roster is mature and deep because the front office is obsessed with winning a Cup.
However, before getting carried away, you catch yourself going, "Yeah, but ..."
Exhibit A: the Jack Eichel situation. Yeah, the 25-year-old star center is coming back sometime in early 2022, but who knows how effective he'll be in trying to hop on a moving train while adjusting to a new playing environment and linemates. Yeah, he's worth getting excited about, generally speaking, but which player(s) will be subtracted from the lineup to make room for his salary?
Exhibit B: special teams. Yeah, they've got weapons, but where are the results? Vegas' power play ranks 28th and its penalty kill is tied for 22nd. Is special teams a serious issue or just the byproduct of injuries to key players?
If uncertainty's a theme with a squad in October, whatever. But we're in mid-December and the Golden Knights still aren't playing to their full potential. If Eichel's transition doesn't go smoothly, perhaps Vegas becomes a team primed to contend in '22-23, not '21-22.
Wegman: Contender. The Golden Knights' track record of playoff success in their short history is astounding. In their first four seasons, they advanced to at least the conference finals three times. A lack of goal-scoring has ultimately been their kryptonite the past two years, but now they'll have Eichel.
It's true, Eichel will have been out of action for nearly a year, but I think he'll have more than enough time to find his groove before the postseason. Seemingly every Cup winner ever has rostered a bona fide first-line center, and when Eichel is going, that's exactly what he is. With a stellar supporting cast, he can push this group over the top.
The Golden Knights may need to get creative in order to accommodate Eichel's cap hit once he's activated off LTIR, but winger Evgenii Dadonov is expendable, shouldn't be difficult to move, and will likely be enough to get Vegas cap compliant.
(Advanced statistics source: Natural Stat Trick)
Comments
✕
Contenders or pretenders? Analyzing 6 polarizing Stanley Cup hopefuls
  Got something to say? Leave a comment below!