Report on Blackhawks' scandal reveals leaders' win-at-all-costs choices
Jonathan Daniel / Getty Images
Editor's Note: Joel Quenneville resigned as Florida Panthers head coach Thursday night after the publication of this article on Wednesday.
The Chicago Blackhawks took a small measure of responsibility on Tuesday by backing a report that outlined how a group of senior team leaders appear to have valued a Stanley Cup run in 2010 over protecting a player who warned of a predator on their coaching staff.
Those who've followed the sexual assault scandal involving disgraced former Blackhawks video coach Brad Aldrich were probably already disgusted by the team's handling of the matter. The results of the independent investigation by the law firm Jenner & Block - revealed first on Tuesday through a press briefing by the team and then through the full report - confirmed a lot of what had become mostly common knowledge through the work of various media outlets.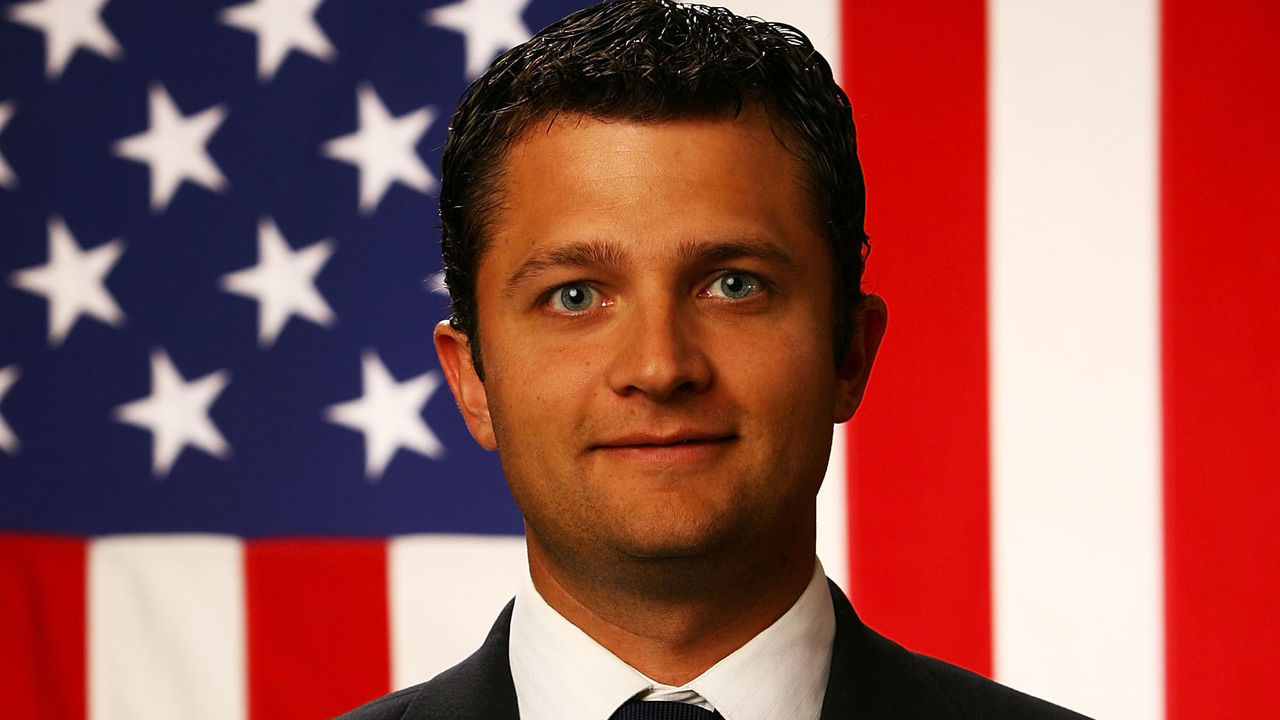 Yet the findings managed to evoke an extra layer of disgust. It laid out how 11 years ago a group of seven men - some of whom continue to be highly influential in the hockey world - put their own interests ahead of the well-being of an employee who reported inappropriate sexual behavior by Aldrich. Their selfishness set off a chain of events that ultimately led to further abuse by Aldrich at subsequent jobs.
That group includes former Blackhawks team president John McDonough; Stan Bowman, who resigned on Tuesday as president of hockey operations and general manager; Al MacIsaac, the vice president of hockey operations who also left the club on Tuesday; former executive VP of business operations Jay Blunk; former mental skills coach James Gary; former assistant general manager Kevin Cheveldayoff, who's now GM of the Winnipeg Jets; and former head coach Joel Quenneville, now head coach of the Florida Panthers.
The months-long investigation, which drew from interviews with 139 witnesses, determined a sexual encounter between Aldrich and a Blackhawks minor-league player occurred shortly before the club won the 2010 Stanley Cup. (The player said the encounter wasn't consensual, which Aldrich disputes. The matter hasn't been heard in a court of law.)
McDonough, Bowman, MacIsaac, Blunk, Gary, Cheveldayoff, and Quenneville discussed the matter during a meeting following the Western Conference finals. However, for the next three weeks, nothing was done to address the situation. The team was chasing a championship, a pursuit that group deemed far more important than anything or anyone else.
"Bowman recalled that during the meeting, McDonough and Quenneville made comments about the challenge of getting to the Stanley Cup Final and a desire to focus on the team and the playoffs," the 107-page document notes.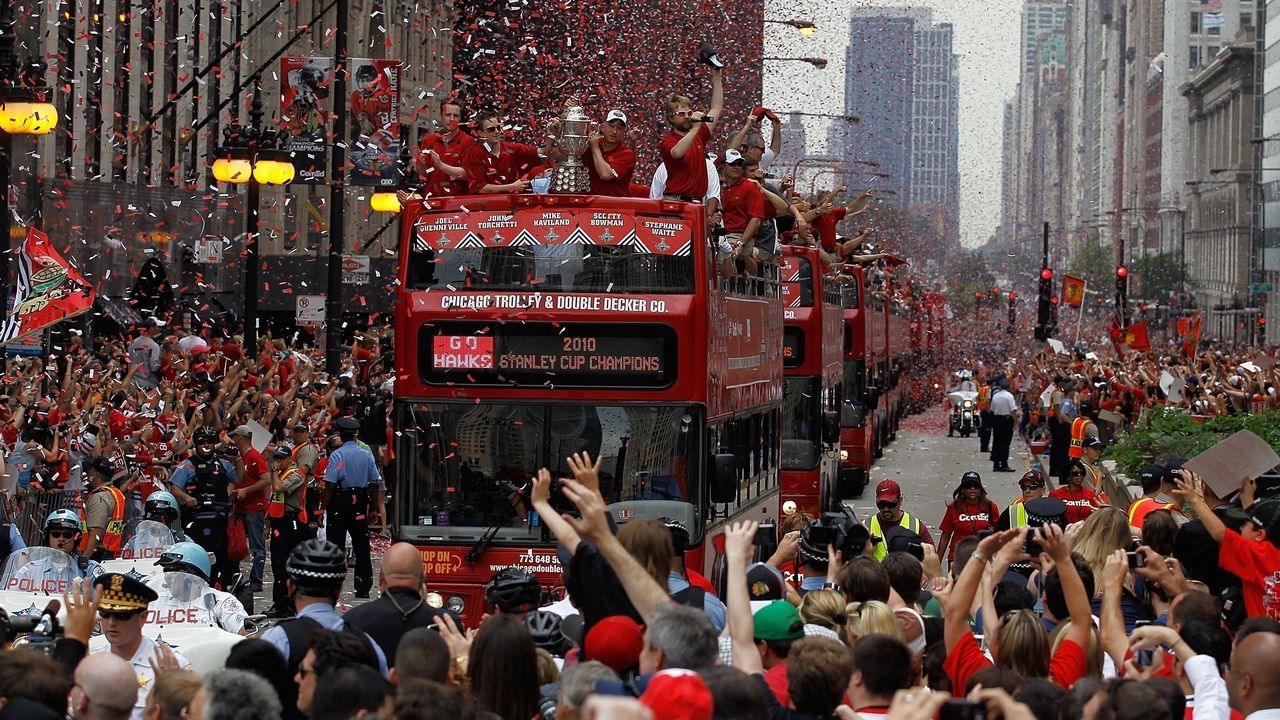 During this period of inaction by the Blackhawks higher-ups, Aldrich continued to work for and travel with the team. He was in the presence of the player who made the complaint. And he then allegedly made an unwanted sexual advance toward a young intern following a night of celebration with members of the team, according to the report.
A few days after the Cup victory, Aldrich's alleged misconduct was finally brought to the attention of the team's human resources department. He resigned and received a severance package and playoff bonus. The team allowed his name to be engraved on the Cup, presented him with a ring, provided him with a personal day with the Cup, and invited him to attend a banner-raising ceremony. The report found that the lack of an investigation went against the team's written policy.
Three years later, Aldrich - having faced no repercussions for his actions in Chicago, despite the team having a sexual harassment policy - pleaded guilty to criminal sexual conduct with a minor while volunteering as a coach at a Michigan high school. There have been multiple allegations of further abuse at other stops in his travels.
Elizabeth Jeglic, a professor of psychology at John Jay College of Criminal Justice in New York, whose research focuses largely on sexual violence prevention, told theScore on Tuesday she isn't "entirely surprised" by the findings of the investigation.
Jeglic said the reaction of Blackhawks management after being told of the complaint against Aldrich was similar to that of the leadership at Penn State when Jerry Sandusky's behavior came to their attention: They "passed the buck." By letting Aldrich leave without an immediate investigation, he was free to abuse elsewhere.
"A lot of people knew and nobody said anything. The time frame is shorter here, and it involves adults versus children, but a lot of the same dynamics come into play," Jeglic said of similarities between the two cases.
"It shows where people's priorities lie and where their values are," she added. "I understand they're a sporting organization, but first and foremost you have to care about the people who belong to your organization. If you're not going to take these allegations seriously and follow your procedures seriously, you're sending a message that's (essentially saying), 'This isn't something that's important or a priority.'"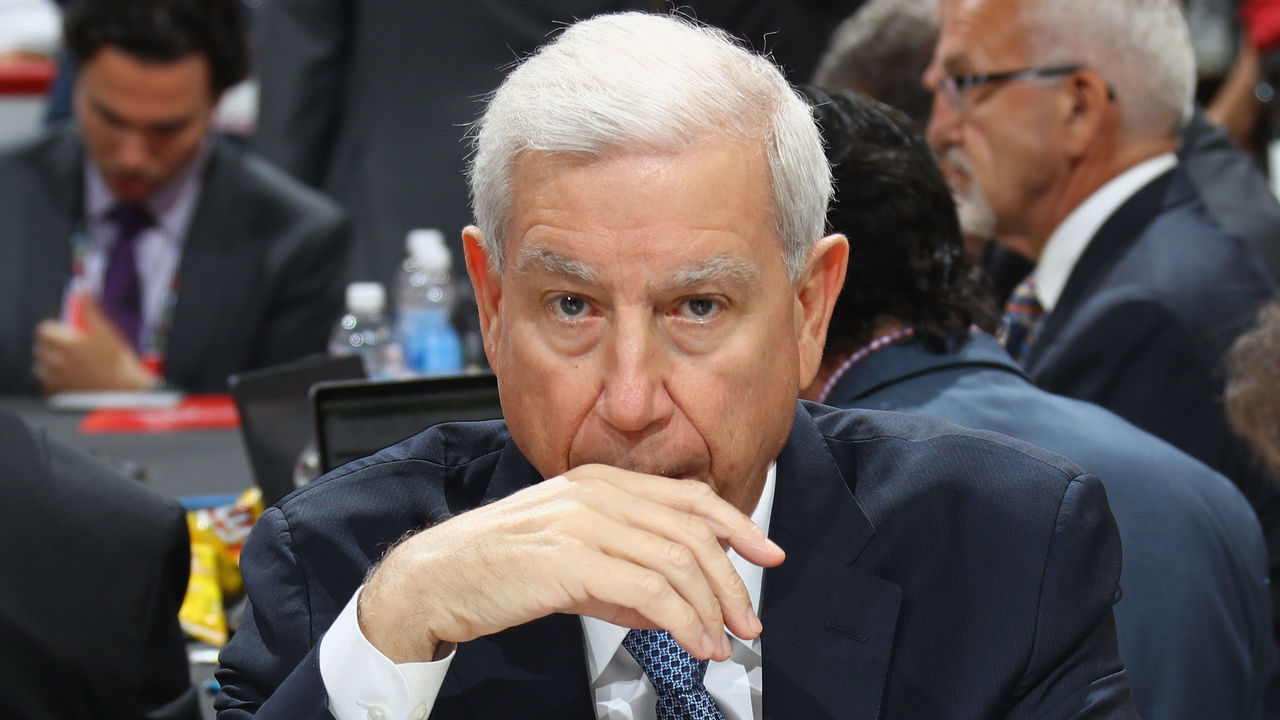 Bowman, who on Tuesday also stepped down as GM of the United States men's Olympic hockey team, issued a statement that more or less pinned the lack of an investigation on McDonough, whose tenure with the team ended in April 2020. Bowman also didn't take responsibility for his inaction or apologize to the player.
NHL commissioner Gary Bettman said in his own statement that any of the disgraced Blackhawks executives wishing to re-enter the league must meet with him "in order to determine the appropriate conditions under which such new employment might take place." As for Cheveldayoff and Quenneville, Bettman added that he'll meet with each of them soon to "discuss their roles in the relevant events as detailed in the report."
Cheveldayoff previously denied knowing about Aldrich's misconduct in Chicago until "just prior" to the latter's departure from the team. Quenneville denied he knew anything until lawsuits filed by the Blackhawks player and by the Michigan high schooler were reported by media outlets earlier this year. Jenner & Block's findings contradict their assertions.
The league also punished the Blackhawks - a franchise worth an estimated $1 billion - with a $2-million fine, half of which will be "directed to fund local organizations in and around the Chicago community that provide counseling and training for, and support and assistance to, survivors of sexual and other forms of abuse."
Jenner & Block found both Blackhawks chairman Rocky Wirtz and CEO Danny Wirtz were unaware of Aldrich's misconduct until recently.
"I believe one of the beautiful parts of our game is the focus on team success over individual achievements and accolades," Danny Wirtz said Tuesday. "But that cannot come at the expense of individual safety and well-being. It is clear that in 2010, the executives of this organization put team performance above all else."
The player they failed, Wirtz added, "deserved better from the Blackhawks."
John Matisz is theScore's senior NHL writer. Follow John on Twitter (@MatiszJohn) or contact him via email (john.matisz@thescore.com).
Comments
✕
Report on Blackhawks' scandal reveals leaders' win-at-all-costs choices
  Got something to say? Leave a comment below!