Why Blackhawks scandal should be a wake-up call for NHL and its teams
Icon Sportswire / Getty Images
Warning: The story contains reporting about allegations of sexual abuse that some readers may find upsetting.
Shortly before Game 1 of the Stanley Cup Final last week, NHL commissioner Gary Bettman made his first public comments about the sexual assault allegations aimed at a former coach of one of the league's marquee teams, the Chicago Blackhawks.
"Let us see what the investigation reveals, and then we can figure out what comes next," Bettman said during a press conference dominated by questions relating to the scandal involving Brad Aldrich, a video coach on Chicago's 2010 Stanley Cup-winning staff.
"I think everyone is jumping too far, too fast. This is going to be handled appropriately and professionally, and done right," Bettman added, referring to the Blackhawks' "independent review," which is being conducted by the law firm Jenner & Block LLP.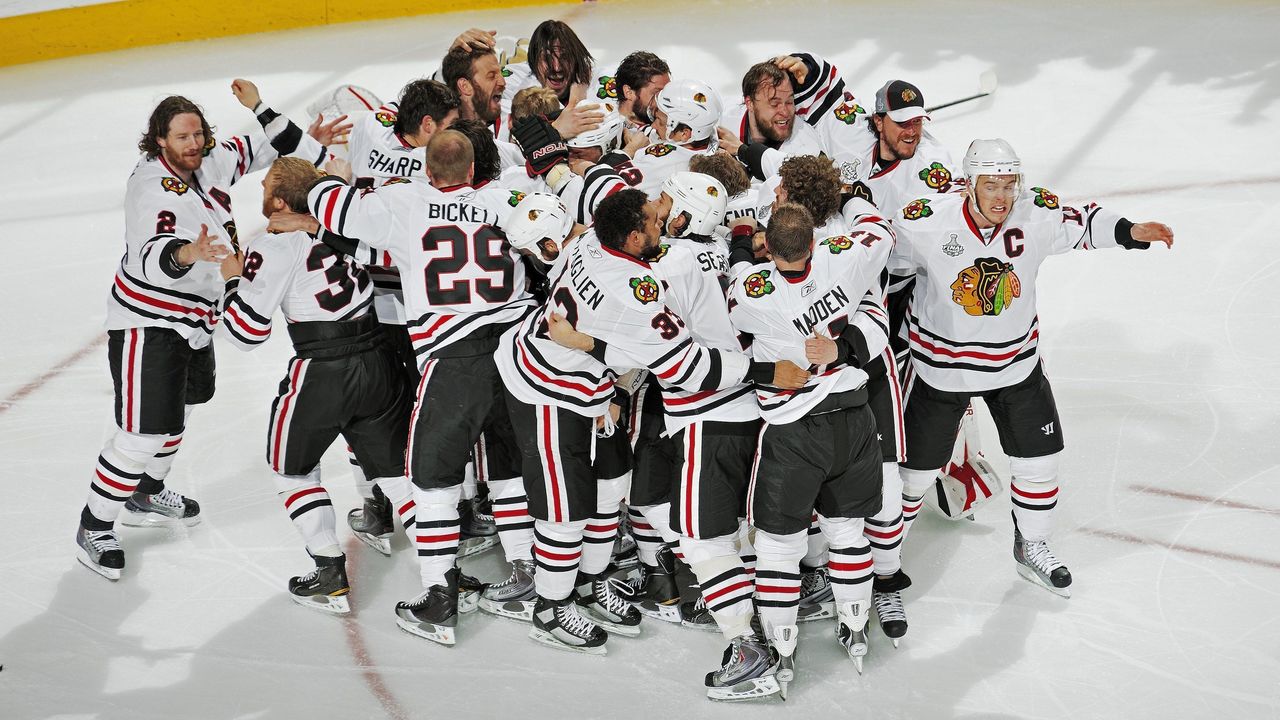 But the review comes more than a decade after Aldrich was first accused of sexual assault by two Blackhawks players, something that was "an open secret" within the organization. Reporting by Chicago NPR station WBEZ, The Athletic, and TSN has revealed the ways in which the team failed in its approach to the situation at the time.
Now that the Blackhawks - and by extension the league - are involved in an investigation, there's an opportunity to address the past failures and put in place stringent and meaningful policies that could prevent or mitigate the next occurrence. If there were policies in effect within the Blackhawks or the NHL, they don't appear to have been followed. The team allowed Aldrich to move on to other jobs, including a volunteer position with a high school team in Michigan, where he was convicted of fourth-degree criminal sexual misconduct in 2013.
According to experts in the area of sexual assault policy and research, there is indeed a path for the NHL's investigation to be done correctly, starting with a thorough understanding of the facts and sharing those facts with the public. In interviews with theScore, the experts also said that institutions of all kinds - which would include the NHL, the Blackhawks, and all the league's other franchises - need to be proactive in fostering an environment in which allegations of sexual harassment or abuse are taken seriously and acted upon.
"From the institutional standpoint, you're never going to be able to guarantee that you prevent every incident from happening," said Scott Berkowitz, the president of the Rape, Abuse & Incest National Network (RAINN). "But you can prevent a lot of them, and you can make sure that if something does happen, you take it very, very seriously."
Elizabeth Jeglic, a professor of psychology at John Jay College of Criminal Justice in New York, whose research focuses largely on sexual violence prevention, noted that reporting abusive behavior must be "something that is important to the organization," and especially its leaders.
"This is reinforced through training, through the culture," Jeglic added, "and therefore, when ambiguous situations, or situations that may be indicative of abuse arise, people are reinforced and will come forward with reporting those things."
If the allegations are true, that certainly wasn't the case with the 2009-10 Blackhawks.
Aldrich, who was employed by the team from 2008-10, is accused of sexually assaulting two unidentified Blackhawks players during the 2009-10 season. In the playoffs, the players reported the assault to Paul Vincent, a skills coach who relayed the allegations to a group of key decision makers, namely former president John McDonough and current general manager Stan Bowman. Vincent says he urged the club to take action, but its leaders chose not to report the allegations to the police.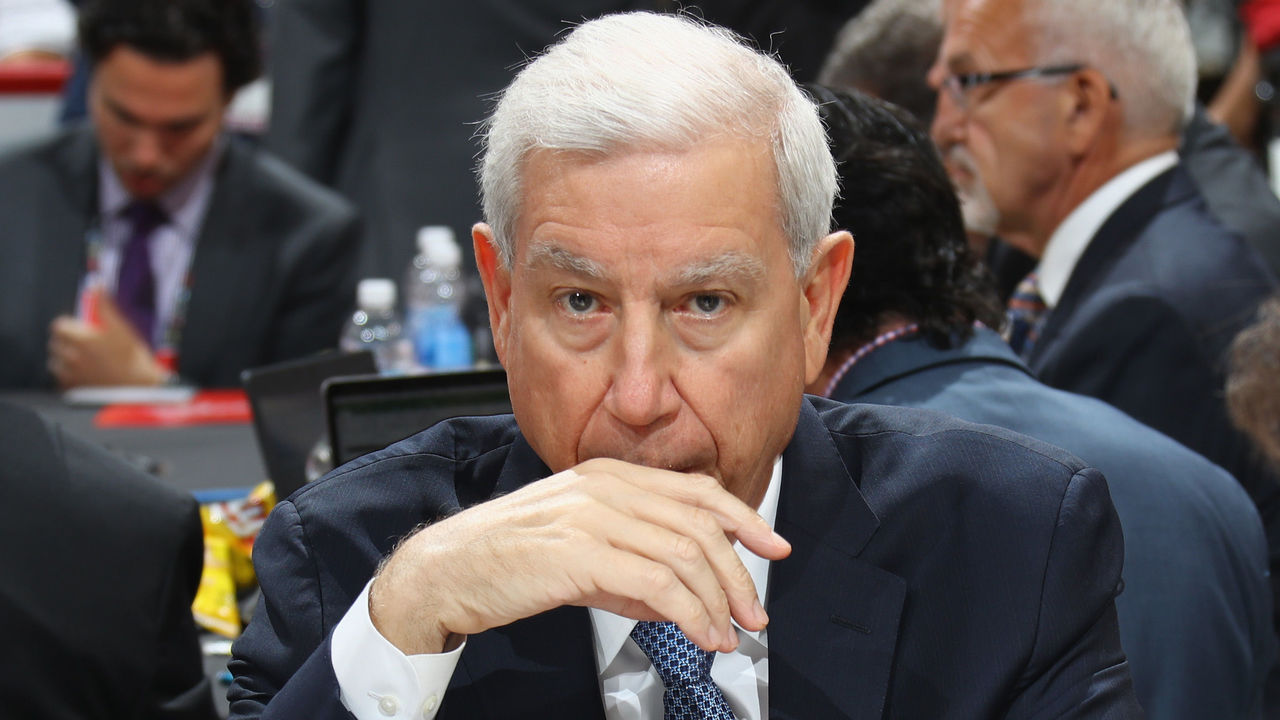 "I will stand up in court and say what happened," Vincent told TSN recently, backing allegations laid out in a lawsuit that was filed against the Blackhawks on May 7. "I know what the team did to cover this up and coming forward was the right thing to do."
The lawsuit, filed by one of the ex-players under the name "John Doe," claims Aldrich "turned on porn and began to masturbate in front of" the player without his consent; sent "inappropriate text messages"; and threatened to "physically, financially, and emotionally" injure the player if he "did not engage in sexual activity" with Aldrich.
The lawsuit also claims the Blackhawks were negligent because they failed to "establish, maintain, and carry out a continuing harassment program," and "take reasonable action within the organization to reduce the likelihood of future sexual harassment incidents by updating policies and communicatiing them to the workforce."
A former marketing official for the Blackhawks told TSN the allegations were an "open secret" within the organization, while former associate coach John Torchetti confirmed there was a meeting between Vincent and management. The Athletic talked with a player from the 2009-10 Blackhawks who said, "every single guy on the team knew."
Aldrich finished the season with the team, but left the Blackhawks at some point after the Cup parade. At the time, the team said he was pursuing other opportunities.
The allegations made in the lawsuit by the former Blackhawks player have not been tested in court.
In 2013, Aldrich was convicted of fourth-degree criminal sexual misconduct by a county court in northern Michigan. He was sentenced in 2014 to nine months in jail and five years' probation. Aldrich, who's 38 and believed to be living in Hancock, Michigan, is a registered sex offender in the state.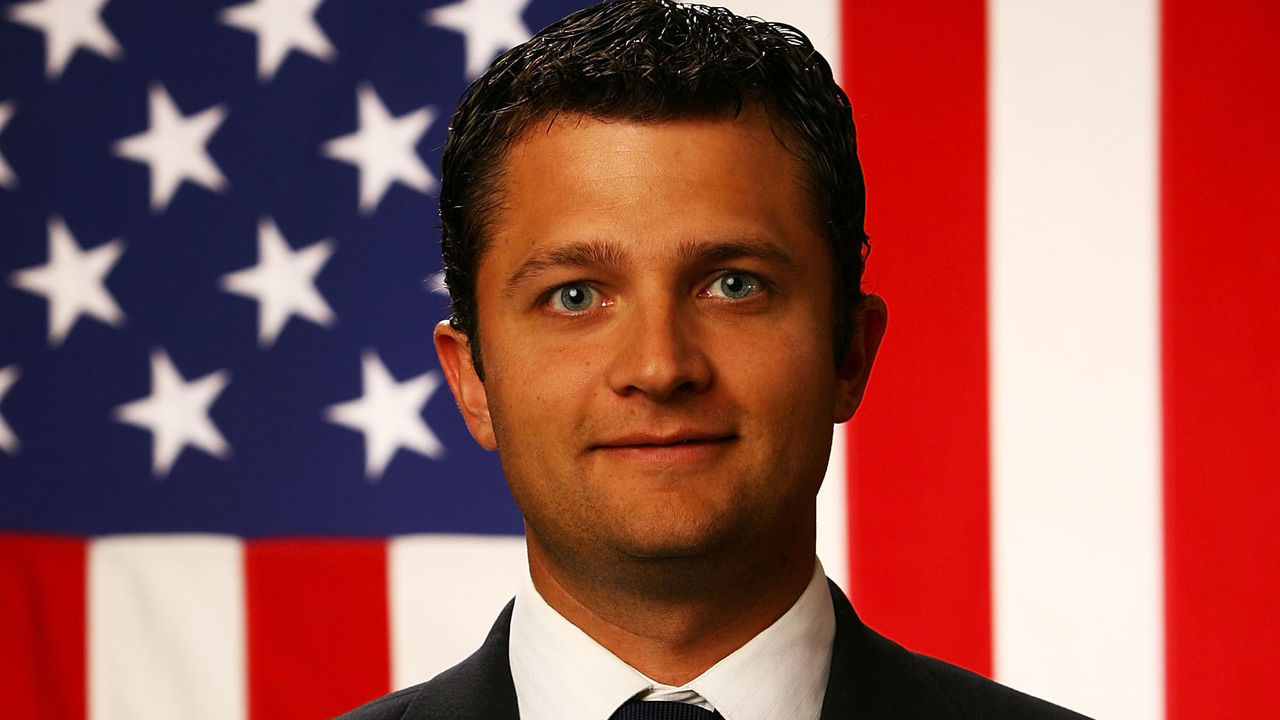 The teenaged player Aldrich assaulted at Houghton High School has filed a lawsuit against the Blackhawks, claiming the team provided positive references for Aldrich.
There are a total of seven known allegations against Aldrich in police records and court files, according to WBEZ, which was the first news organization to report on Aldrich's tenure with the Blackhawks. Aldrich has also worked for the men's hockey teams at the University of Notre Dame in Indiana and Miami University in Ohio. WBEZ reported Friday that Miami has confirmed there were two sexual assault claims against Aldrich during his time at the school in 2012.
Jeglic said that with perpetrators of sexual assault, there's often a "pattern of behavior across many situations."
"If there are no consequences and they are able to get away with it - which historically, in many institutions, they have - then the pattern of behavior continues, and we just see more victims," she said. "We saw that with the Catholic church. We saw that with (Jerry) Sandusky at Penn State. We saw that with (Larry) Nassar, the gymnastics doctor. There's potentially suspicion along the way, but if people don't formally report it, or they don't take those reports seriously, then the perpetrator just continues with the abuse."
The Sandusky case, in which the former college football coach was convincted in 2012 of 45 counts of sexual abuse, introduced the concept of sexual grooming to the general public, Jeglic said. Yet grooming isn't exclusive to victims.
Perpetrators try to "leverage their reputation, their relationships, and are able to test the boundaries of what is appropriate" in an effort to groom institutions too, said Laura Palumbo, communications director at the National Sexual Violence Resource Center.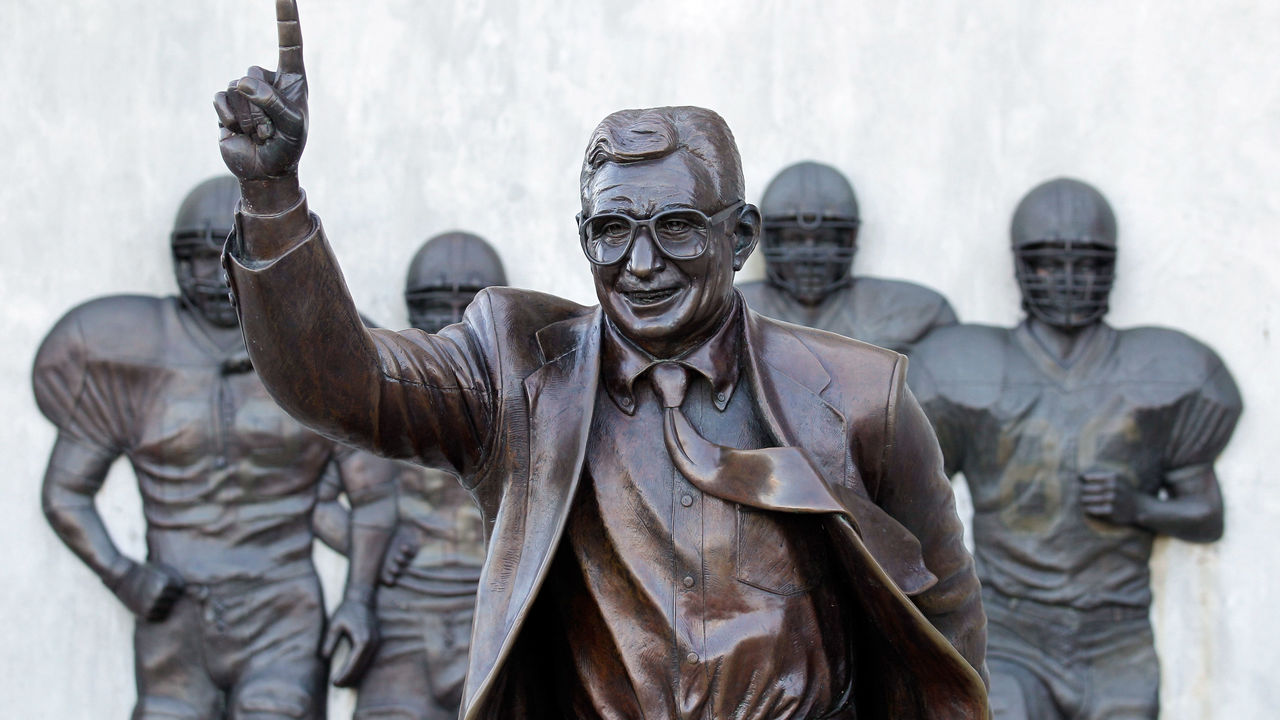 So what can the NHL, the Blackhawks, and the league's other franchises learn? How can they be proactive in minimizing future abuse in the sport?
A good start would be implementing and enforcing protocols and procedures for how to appropriately handle an allegation. There must be training, structure, and steps to follow. Without structure, reporting is left to individual choice, which means those in leadership roles will weigh the pros and cons between taking action or looking the other way.
Doing the "right thing" as a leader may appear simple on the surface, but it can be extremely complicated if there's a lack of guidance from the institution and if its culture doesn't promote the proper actions.
"These are challenging situations and that's why we need good education, good employee training, good training of managers," said David Finkelhor, the director of Crimes Against Children Research Center at the University of New Hampshire.
Managers should be prepared for situations in which they're blindsided by a shocking revelation, Finkelhor added, and they also should be coached on how to take responsibility, as difficult as it might be. "It may reflect negatively on you and there may be no way to avoid that," he said. "It's just that part of taking the mantle of leadership is that you can be tarnished by something you had nothing to do with. And your handling of it may not provide any great options, but you have to steer the ship off the shoals."
Hockey, like many entrenched institutions, is built on relationships and can develop old boys' networks. It might be tempting to dismiss an allegation if the accused is considered a well-respected member of the community.
"Because we are human we are subject to our own biases and stereotypes. That impacts how reporting is done," Jeglic said. "A better way to do it is to do training and to also have strict policies and procedures as to what has to be done in such situations."
From Berkowitz's perspective, it appears a number of typical motivating factors weren't enough to convince the leaders of the 2009-10 Blackhawks that Aldrich should be reported.
"Ideally, there's multiple sources of pressure to do the right thing," Berkowitz said. "There's personal conscience in knowing what's right. There's the desire to look out for and protect your friends and colleagues. And then there's risk-based reasons. Because not doing the right thing exposes you to both legal and reputational risk."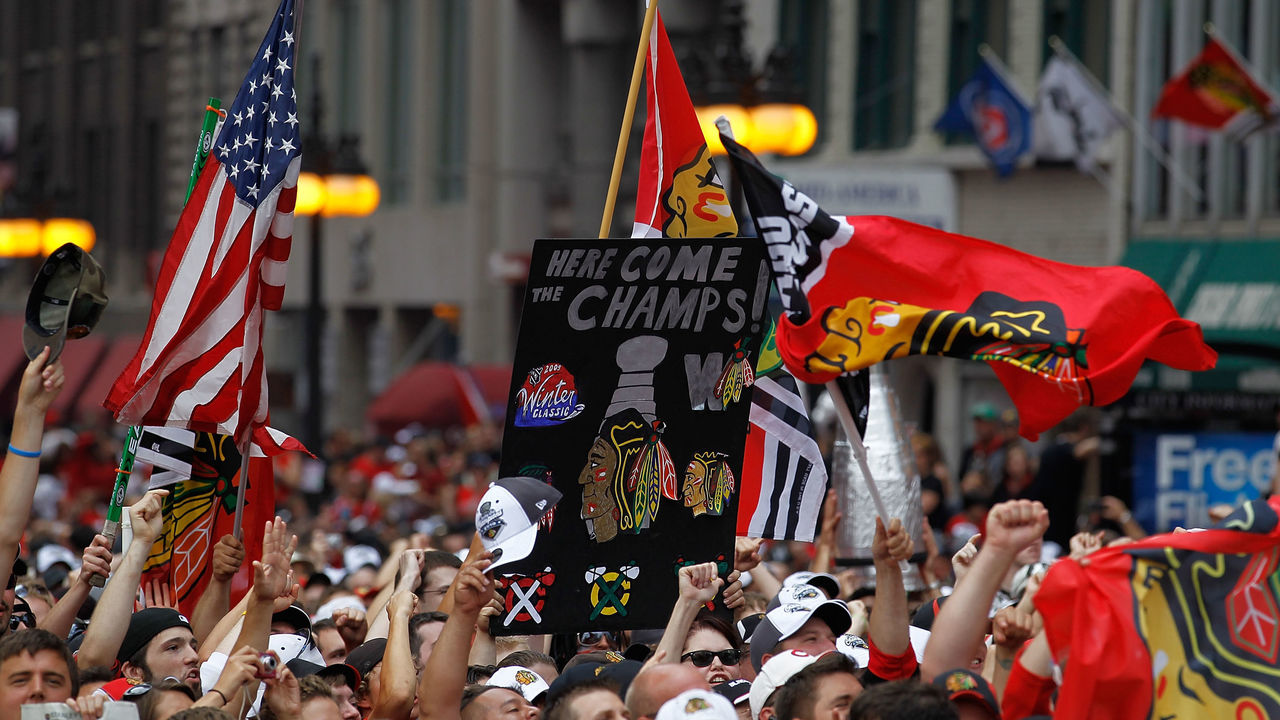 A 2018 study in the U.S. found 81% of women and 43% of men said they had experienced some form of sexual harassment and/or assault in their lifetime. But, according to a recent National Crime Victimization Survey, around 66% of people don't report the abuse and that number is believed to be higher among boys and men.
"There's many aspects of the male culture that make it more difficult," Finkelhor said. "There's the stigma of homosexuality. There's the idea that if you got victimized, and you weren't able to fight off the offender, that it's a failure of your masculinity, that you weren't able to defend yourself. The idea that men don't complain, men don't see themselves as victims. To portray yourself as a victim is sort of the abdication of an idea that men can kind of tough their way through things and they overcome."
All of these cultural barriers can be compounded by what's prioritized inside the organization. Winning trumps everything else inside the sports team bubble, and that single-mindedness can deter people from acting. "There is kind of an ethic, with sports in particular and maybe even the corporate world," Finkelhor said. "It's this idea that what we're doing is so important."
The NHL's other teams should be - and perhaps already are - viewing the Blackhawks' lack of action as a wake-up call. Berkowitz cited the recent announcement from Uber and Lyft that stated the ride-hailing companies had created a shared database of banned drivers kicked off their platforms due to complaints about sexual assault and other crimes.
"We often see that when something bad happens to one company in an industry there's suddenly a lot more interest from other companies in auditing how they approach (a major issue) and making sure that they fix any shortcomings before anything terrible happens and it becomes public," Berkowitz said.
Uber and Lyft are doing the opposite of what's called "passing the trash." An example of that would be when a school teacher abuses a student, resigns, gets a letter of recommendation, and then reappears in another district. The Michigan student's lawsuit against the Blackhawks essentially accuses the team of doing that.
Society as a whole is taking stronger interest in reshaping its institutions in ways that prioritize hard stances against racism, misogyny, and sexual abuse. Hockey can use this momentum to do better in this area, too. Silence and ignorance can no longer be tolerated.
"It is the easy route and it's been discovered by many people. But it doesn't protect society," Finkelhor said of passing the trash. "It doesn't protect others within the organization and it often doesn't do justice for the victims."
John Matisz is theScore's senior NHL writer. You can follow John on Twitter (@MatiszJohn) and contact him via email (john.matisz@thescore.com).
Comments
✕
Why Blackhawks scandal should be a wake-up call for NHL and its teams
  Got something to say? Leave a comment below!