What does Rielly's extension mean for Leafs moving forward?
Toronto Maple Leafs general manager Kyle Dubas completed an important order of business Friday, locking up defenseman Morgan Rielly to an eight-year contract extension with a $7.5-million average annual value.
Rielly is in the final campaign of a six-year, $30-million contract he signed back in 2016, so he'll see a $2.5-million raise when the new deal kicks in next season. This pact will keep the Leafs' longest-serving member and the 2012 fifth overall pick in Toronto through his age-35 season.
Below, we analyze the contract and what it means for the Leafs and their top-heavy roster construction moving forward.
Is it a good deal?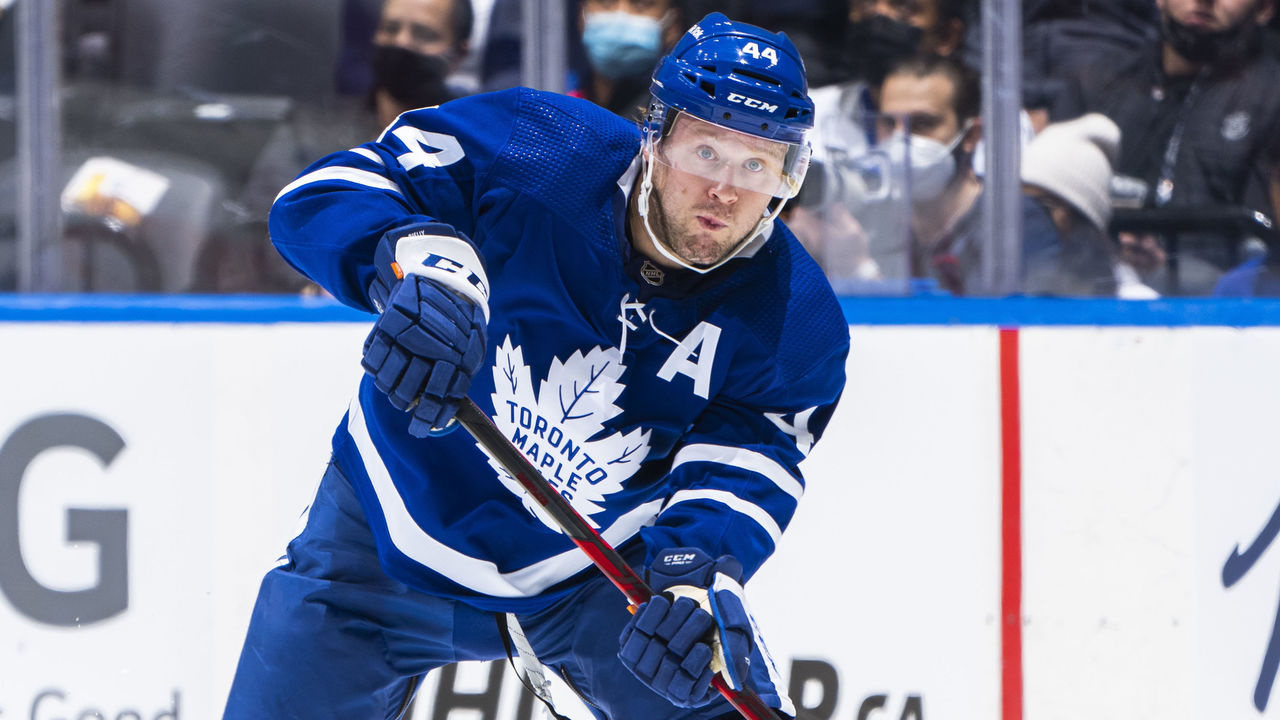 As far as market value goes, it's fair. Rielly will earn less than fellow offensive blue-liners Seth Jones ($9.5M AAV), Darnell Nurse ($9.25M AAV), and Dougie Hamilton ($9M AAV), but more than defensive stalwarts such as Colton Parayko ($6.5M AAV) and Ryan Pulock ($6.15M AAV). All five of these defensemen are around Rielly's age and signed contracts in the last year.
Rielly likely could've earned more on the open market this summer had he decided to test free agency. But staying with the Leafs and getting the eighth year of term proved to be more important to him. Evolving-Hockey projected Rielly to sign an eight-year deal with an $8.21-million AAV if he stayed in Toronto.
Now, just because the contract is fair relative to market value doesn't necessarily mean it's a good deal relative to what the player brings to the team.
Rielly is an excellent offensive play driver. He's an elite skater and uses his legs and vision to push play up ice and join the rush.
On the flip side, he's a poor defender. Partially due to his aggressive offensive nature, the Leafs give up tons of scoring chances when he's on the ice.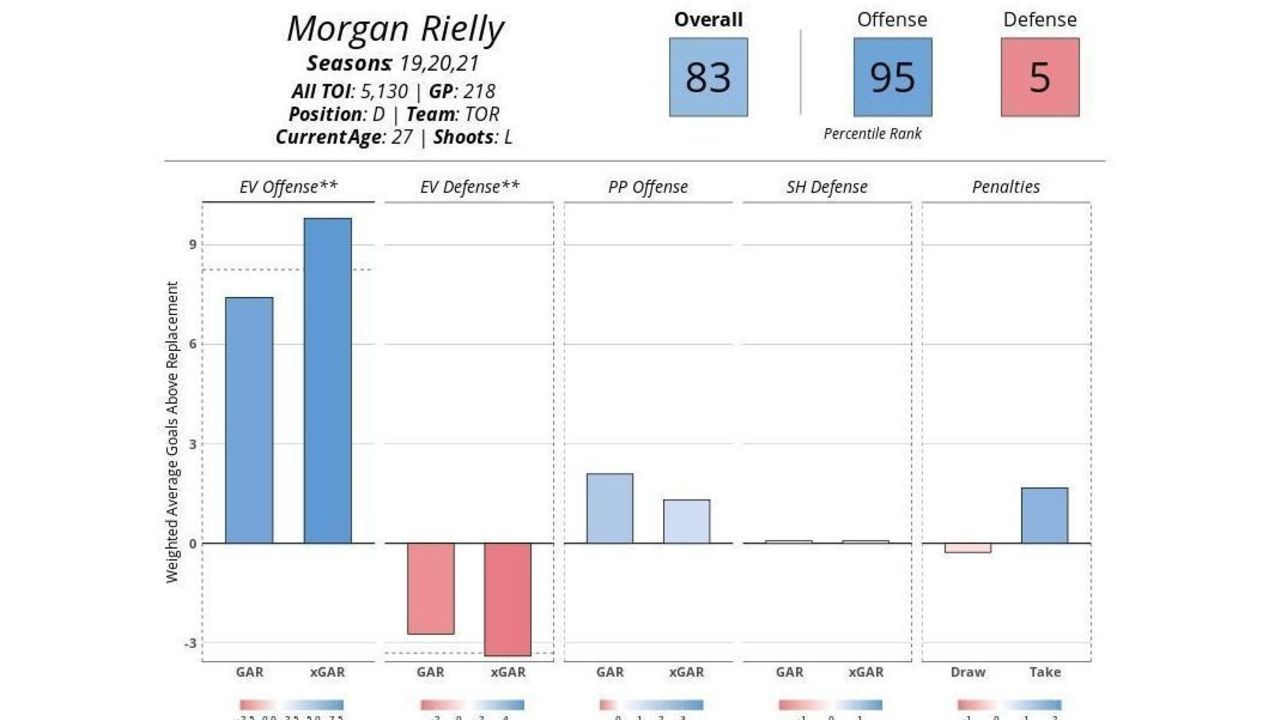 Rielly clearly does more good than bad for his team. But he'll be tied for the 21st highest-paid defenseman in the league next season, and it's fair to wonder if someone who struggles as much in their own end as Rielly is worth No. 1 D-man type of money.
Additionally, as is the case with most players signed into their mid-30s, the deal doesn't project to age well.
However, the Leafs are trying to contend while Auston Matthews, John Tavares, Mitch Marner, and William Nylander are under contract and in their primes. Plus, it would've been awfully difficult to stomach letting Rielly walk for nothing as an unrestricted free agent after Toronto lost Zach Hyman this past summer. More importantly, it would've left a gaping hole on the team's blue line and in its leadership group. This was a deal the Leafs had to make.
How does it affect Campbell's future?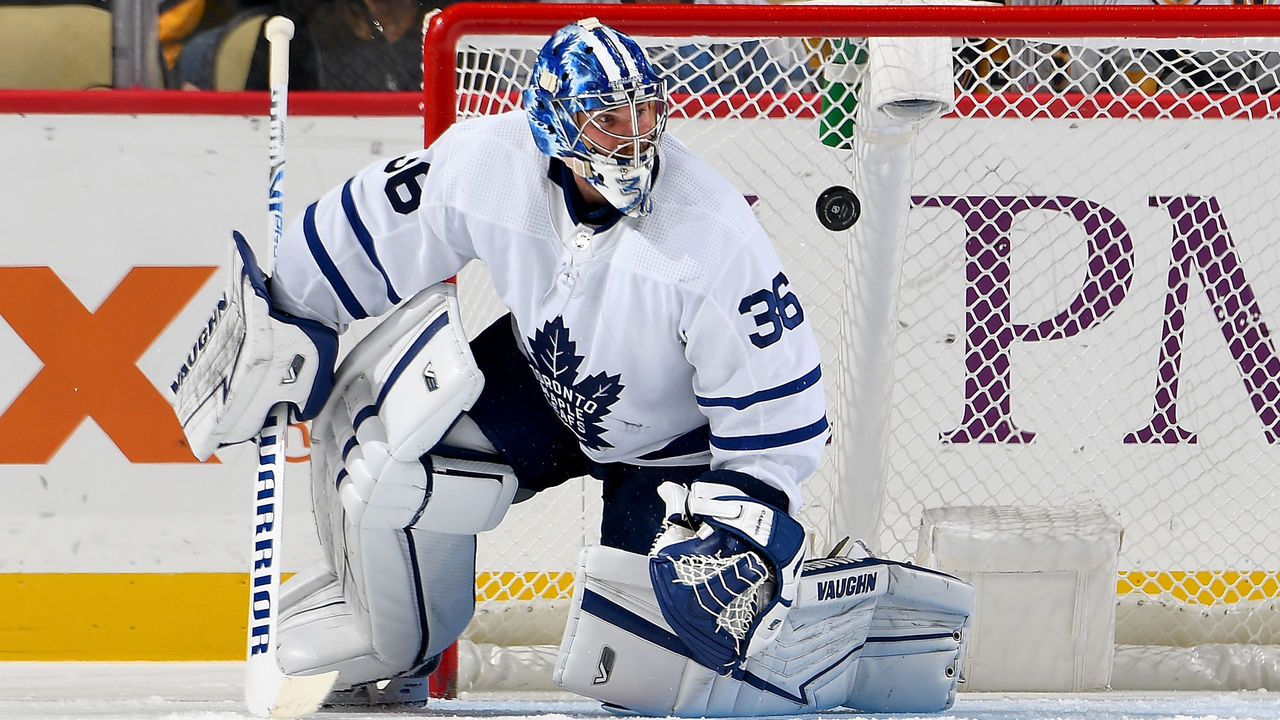 While getting Rielly signed was rightly Toronto's priority, it's easy to overlook that goaltender Jack Campbell is set to become a UFA at season's end. Getting him signed could now prove to be difficult.
Campbell has been sensational since joining the Leafs in February 2020, posting a .920 save percentage in 35 regular-season games and a .934 save percentage in seven playoff contests. He's also been a total bargain at $1.65 million per season.
Toronto signed Petr Mrazek to a three-year deal with a $3.8-million AAV in the offseason to replace the departing Frederik Andersen and help form a reliable tandem with Campbell. If Campbell outplays Mrazek this season, a $4-million AAV seems like Campbell's floor. And he'd be well within his right to ask for $5 million or more.
That could be problematic considering the Leafs now project to have just $5.38 million in cap space next season with a roster of only 15 players.
Campbell seems to love playing in Toronto, and he's become beloved by both his teammates and the fans. Even if the Leafs don't re-sign him, they'll have to pay a similar rate for a goalie to split time with the oft-injured Mrazek. It feels more than likely Campbell is re-signed, but Rielly's extension doesn't make it any easier.
One way to create cap space for Campbell would be trading away forwards Alexander Kerfoot ($3.5M AAV) and Nick Ritchie ($2.5M AAV), whose contracts expire after next season. Kerfoot has underperformed relative to his cap hit since joining Toronto, and Ritchie, who was signed this past summer, hasn't made a strong first impression. Neither deal should be too troublesome to get rid of.
Does a 'Core 4' forward have to go?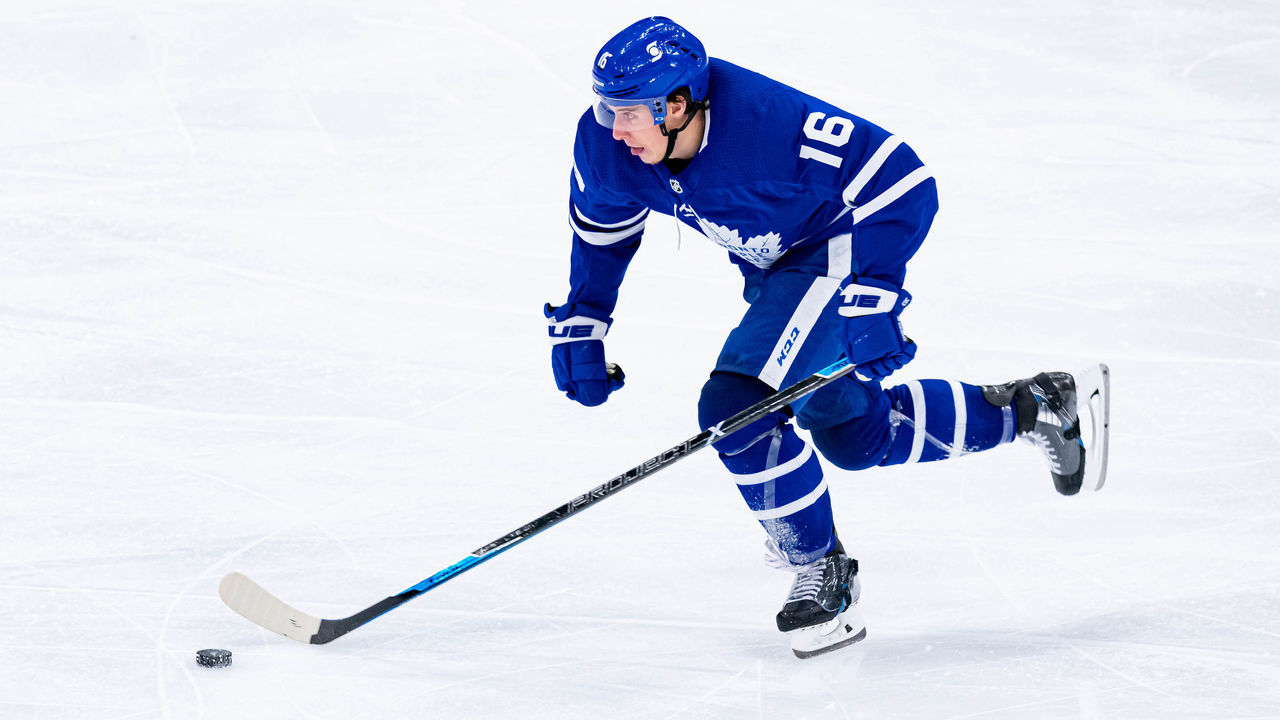 Even if the Leafs deal Kerfoot and Ritchie, it'll be difficult to upgrade the roster. In the following projection, we re-signed UFAs Campbell and Jason Spezza while giving modest raises to restricted free agents Pierre Engvall, Ondrej Kase, and Rasmus Sandin. All three RFA deals could prove to be higher than what we projected.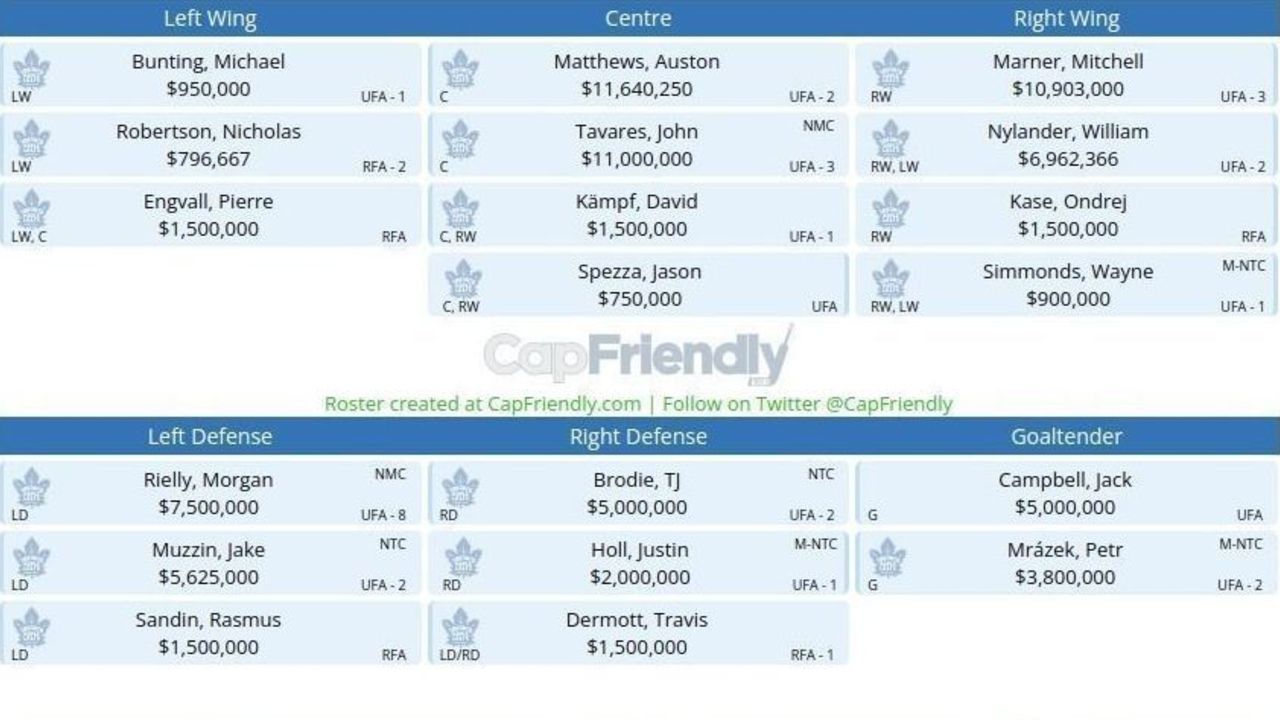 With the salary cap projected to increase by $1 million to $82.5 million next season, this roster gives the Leafs $2.17 million in cap space. And it's clear they'd need at least two more forwards, ideally one who can play in the top six and one with the versatility to play center if needed.
This again begs the question as to whether Toronto's top-heavy roster construction can work. With Rielly's deal in the fold, the Leafs will be paying five players $48 million - 58% of the salary cap.
If they were to trade a member of the "Core 4," Marner would be the most logical candidate. Matthews isn't going anywhere, Tavares has a no-movement clause, and Nylander's contract is too team-friendly.
While it's too early to dive into what a Marner trade would look like, getting a cheaper, lesser winger to take his spot in the top six, as well as an additional asset or two, would make sense. It'd allow the Leafs to add some much-needed depth.
Ultimately, the team's success this season will decide the fate of the "Core 4." If Toronto finally breaks through and wins at least one playoff round, Dubas may decide to keep the gang together and continue adding bargain pieces. Anything less, and it likely won't be Dubas calling the shots. At that point, it'll be abundantly clear this top-heavy roster construction doesn't work in a hard-cap league.
(Cap source: CapFriendly)
Comments
✕
What does Rielly's extension mean for Leafs moving forward?
  Got something to say? Leave a comment below!