Finding the next Verhaeghe: 3 bargain UFAs who could outplay contract
Ezra Shaw / Getty Images Sport / Getty
Nobody thought twice when the Florida Panthers signed forward Carter Verhaeghe to a two-year, $2-million contract last offseason. He'd just turned 25 and only had 13 points in 52 career NHL games to that point. However, it proved to be the best signing of the summer, as Verhaeghe tallied 18 goals and 18 assists in 43 contests during his first year in Sunrise.
Finding players who can outplay their contracts is a crucial aspect of NHL team building, especially in the flat salary cap era.
While there may not be a player in this year's unrestricted free-agent class who takes off the same way Verhaeghe did, we'll try and predict the ones who appear to have similar breakout potential. The UFAs below all project to sign contracts at around $1.5 million per season or lower.
Michael Bunting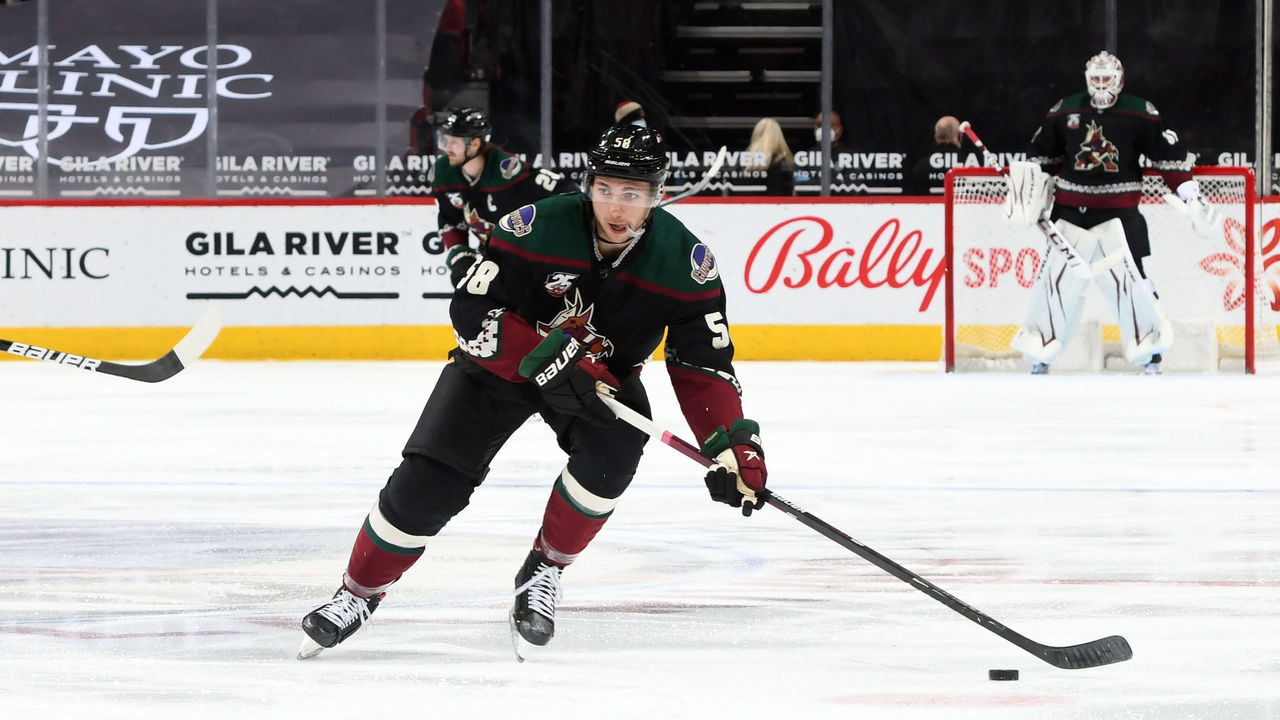 Position: LW
Age: 25
Last team: Coyotes
Bunting had just five games of NHL experience prior to the 2020-21 campaign, but he scored 10 goals in 21 contests for the Coyotes. Obviously, a 26.3% shooting percentage isn't sustainable, but most of Bunting's goals came in the dirty areas on rebounds or deflections.
The 2014 fourth-round pick drove play at a high rate, too, posting a 56.1 shot-attempt share and a 51.2% expected goals percentage, albeit with a favorable 73.3% offensive-zone start percentage.
Bunting was a perennial point producer in the AHL, though. If he ends up in the right situation - much like when Verhaeghe was placed on a line with Aleksander Barkov - he could flourish by getting in the forecheck and capitalizing on his chances around the net. For a player who'll likely sign for $1 million or less, that's a chance worth taking.
Ryan Donato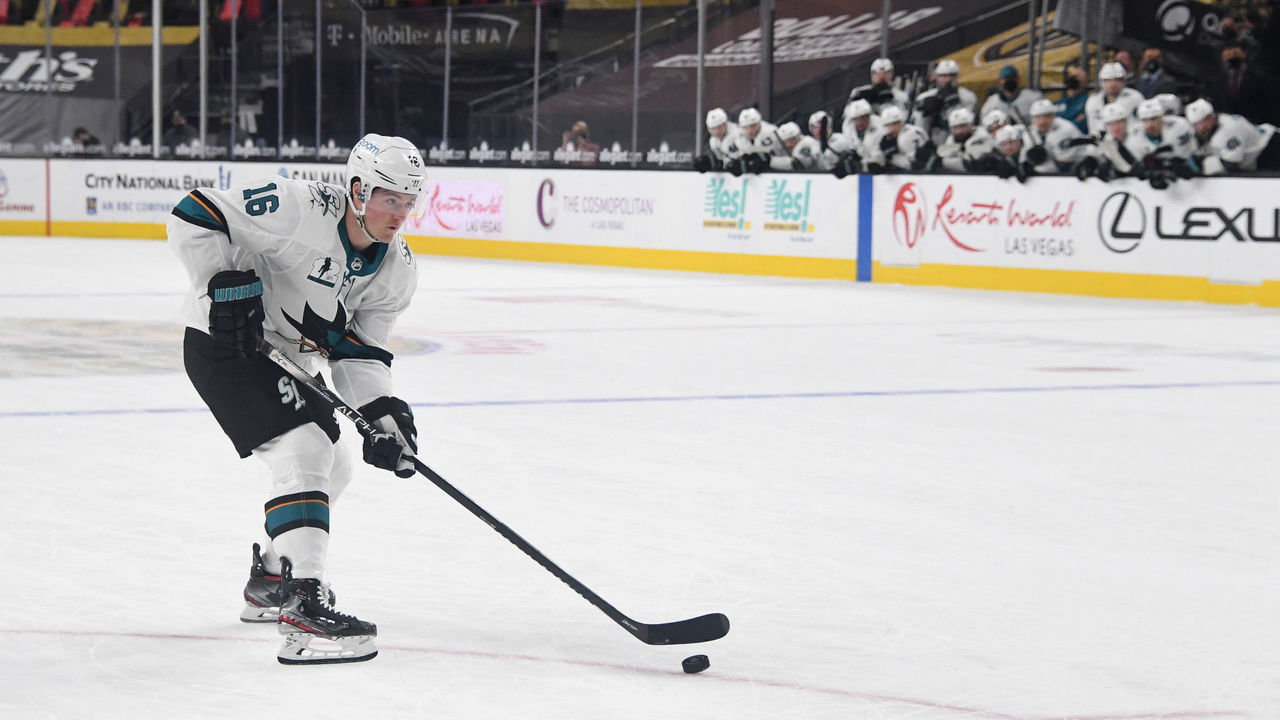 Position: LW
Age: 25
Last team: Sharks
There have been several stretches in Donato's young career where it felt like he'd arrived, but those hot streaks were only brief and he'd soon revert to a replacement-level NHLer.
Upon making his debut following a storied NCAA career at Harvard, Donato registered nine points in 12 games for his hometown Boston Bruins. However, he couldn't replicate that brief success to begin the following season, bounced between the AHL and NHL, and was eventually dealt to the Minnesota Wild.
He initially looked reborn in Minnesota, tallying 16 points in 22 contests after the trade. The next season, though, Donato struggled and was dealt to San Jose the following offseason, where he's coming off another poor campaign with the Sharks. He was non-tendered Monday.
Donato shot a measly 5.8% this past season, so he's due for some positive regression. On a team where he could play as a complementary piece instead of being trusted to drive a line, he might find some of that offensive ability and maybe, just maybe, sustain it. And Donato should cost less than $2 million per season.
Jani Hakanpaa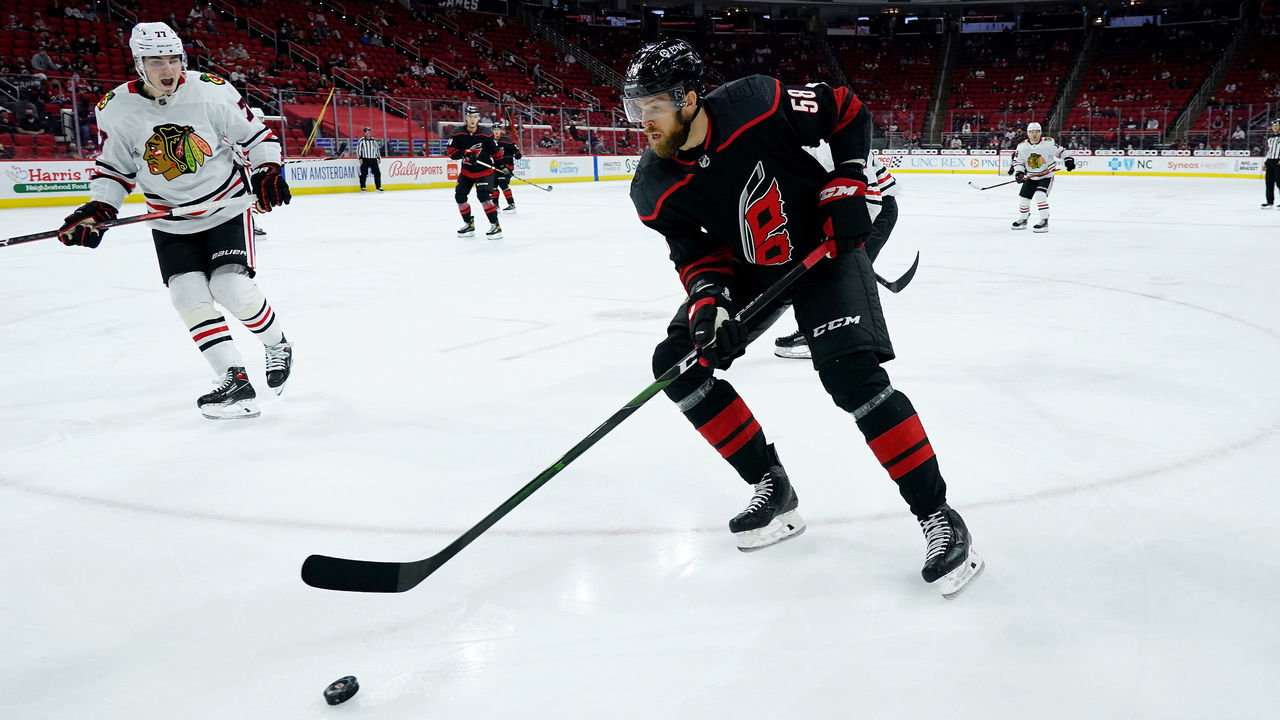 Position: RD
Age: 29
Last team: Hurricanes
Hakanpaa is the clear outlier on this list. Not only is he a defenseman, but he's also four years older than everybody else. However, blue-liners tend to take longer to develop, and Hakanpaa didn't arrive in North America until 2019-20.
In addition to shooting right, Hakanpaa also possesses coveted size at 6-foot-5, 218 pounds. He proved he isn't afraid to throw that weight around, either, as he dished out 215 hits this past season, the third most in the NHL. That usually means a player didn't have the puck a lot, but Hakanpaa's defensive metrics were solid, too.
Among Ducks defensemen to play at least 20 games, Hakanpaa's 2.11 expected goals against per 60 minutes were the best on the team. He'll provide almost zero offense, but his underlying numbers compare similarly to that of David Savard, another stay-at-home right-handed blue-liner set to hit unrestricted free agency: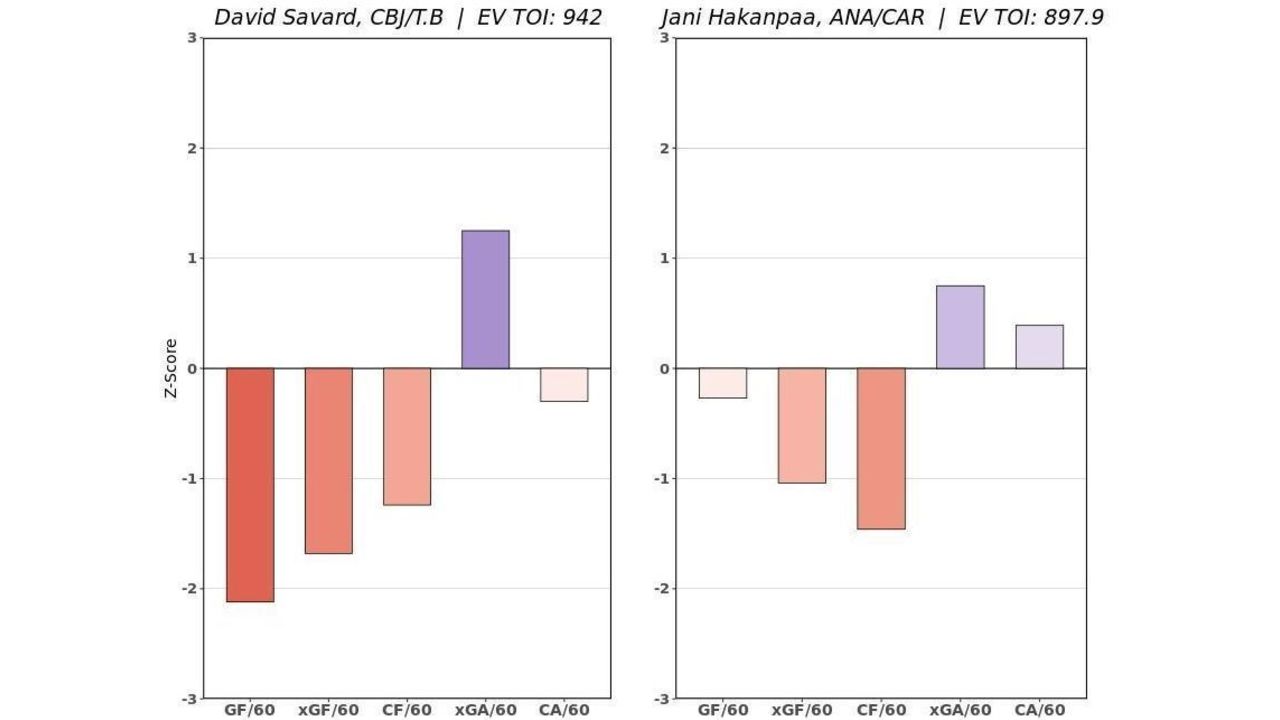 Savard, who was traded for a first- and third-round pick at the deadline, could ink a lucrative multi-year deal based on his pedigree. Hakanpaa, meanwhile, will likely cost around $1 million or less per season, but he might provide immense value if he's paired with a strong puck-mover.
(Analytics source: Natural Stat Trick, Evolving-Hockey)
Comments
✕
Finding the next Verhaeghe: 3 bargain UFAs who could outplay contract
  Got something to say? Leave a comment below!