Trade grades: Coyotes acing rebuild; Rangers, Canes, Flyers get hosed
Trade season is officially upon us. With a flurry of deals made in the past week, we decided to hand out grades for every major swap since the expansion draft Wednesday. The Seth Jones trade was omitted because it was analyzed in a previous feature.
Canucks land OEL, Garland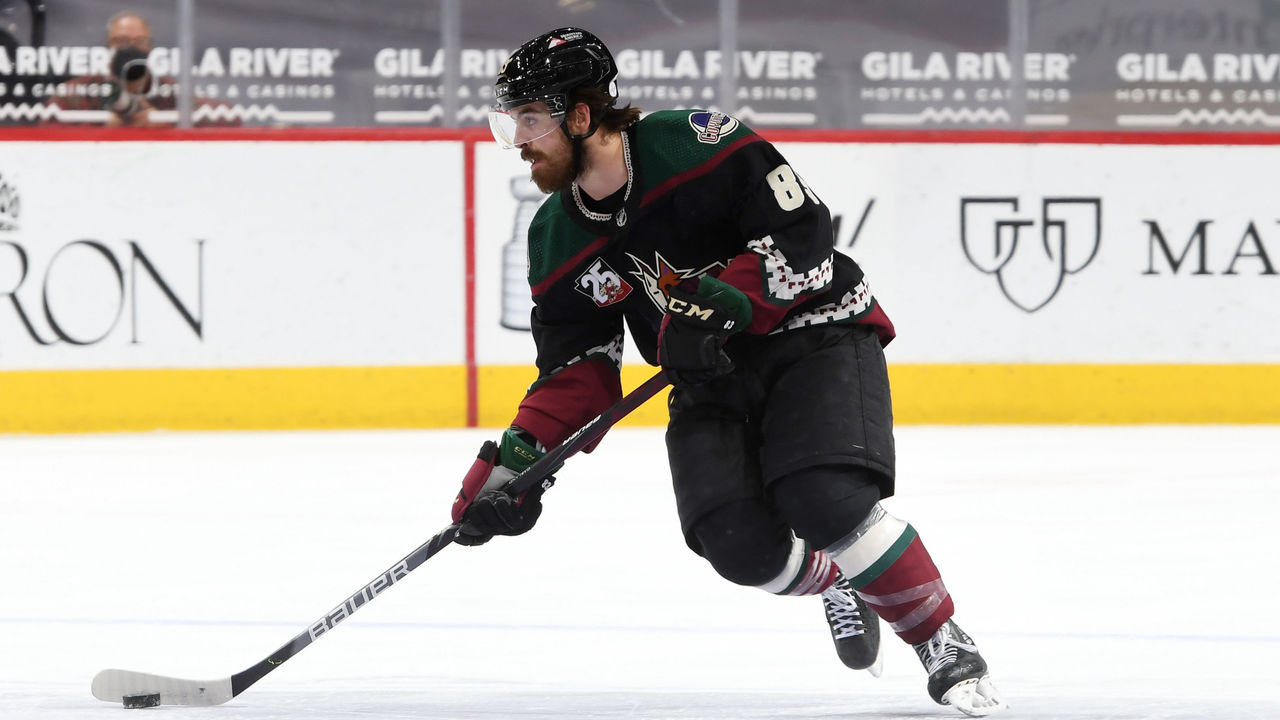 | To Canucks | To Coyotes |
| --- | --- |
| D Oliver Ekman-Larsson* | C Jay Beagle |
| RW Conor Garland | LW Loui Eriksson |
| | LW Antoine Roussel |
| | 2021 1st-rounder |
| | 2022 2nd-rounder |
| | 2023 7th-rounder |
*Arizona retains 12% of Ekman-Larsson's cap hit.
Canucks general manager Jim Benning took a massive gamble here. Ekman-Larsson, 30, is signed for six more years, and even with the salary retention, he still comes with a $7.26-million annual cap hit. The Swede used to be a star but has shown severe signs of decline over the past few seasons.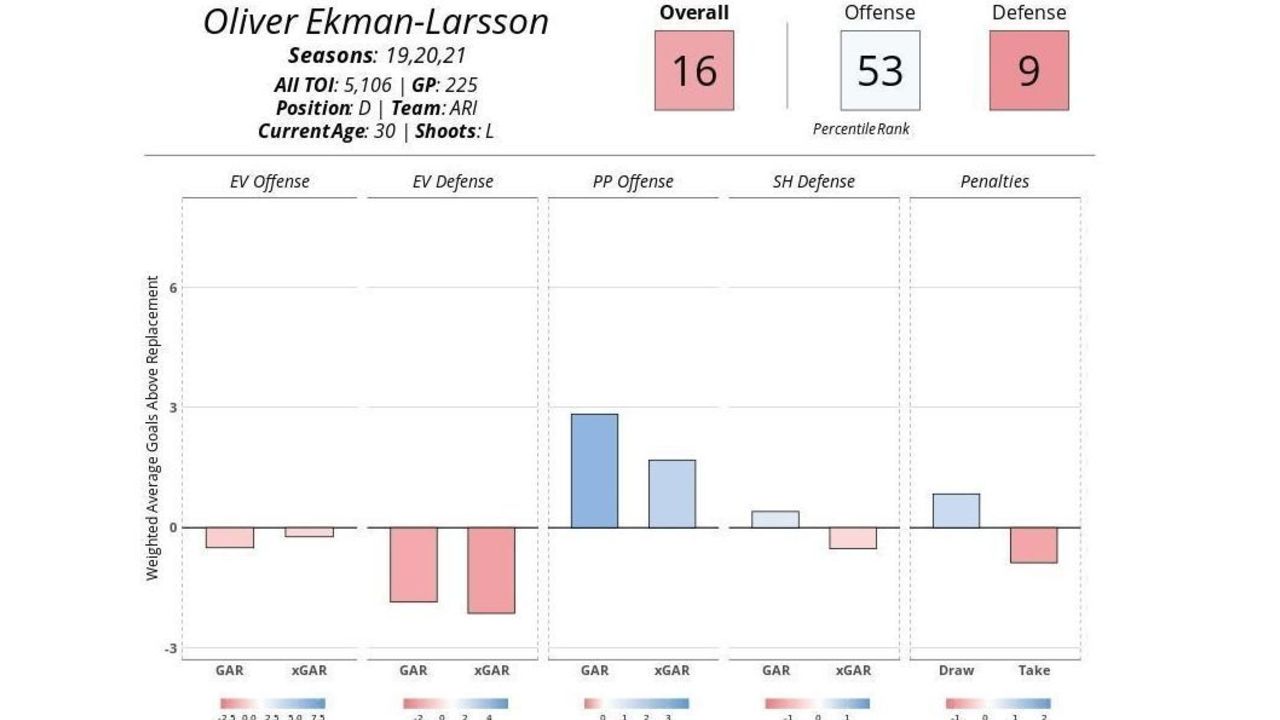 Those who attribute his poor play to being surrounded by a lackluster Coyotes squad should consider that Jakob Chychrun posted great metrics while playing tougher minutes on the same team.
There's always a chance Ekman-Larsson finds his old form, but it seems unlikely. Additionally, his best asset is running a power play, but Vancouver already has a quarterback for its top unit in Quinn Hughes.
Beagle, Eriksson, and Roussel are all significantly overpaid, but there's just one season left on their contracts. Benning was one year away from getting out of cap hell, but instead took on a deal that could cripple the club's ability to contend during the prime years of its promising young core.
Garland, a 25-year-old RFA, is extremely underrated and would've been a nice piece to build around in the desert. He'll thrive in Vancouver, but his addition isn't worth taking on Ekman-Larsson.
The rebuilding Yotes got out from under a bad long-term deal and re-entered the first round of the draft, where they took Dylan Guenther - who many considered a top-three talent - ninth overall.
Coyotes: B+
Canucks: D+
Blues steal Buchnevich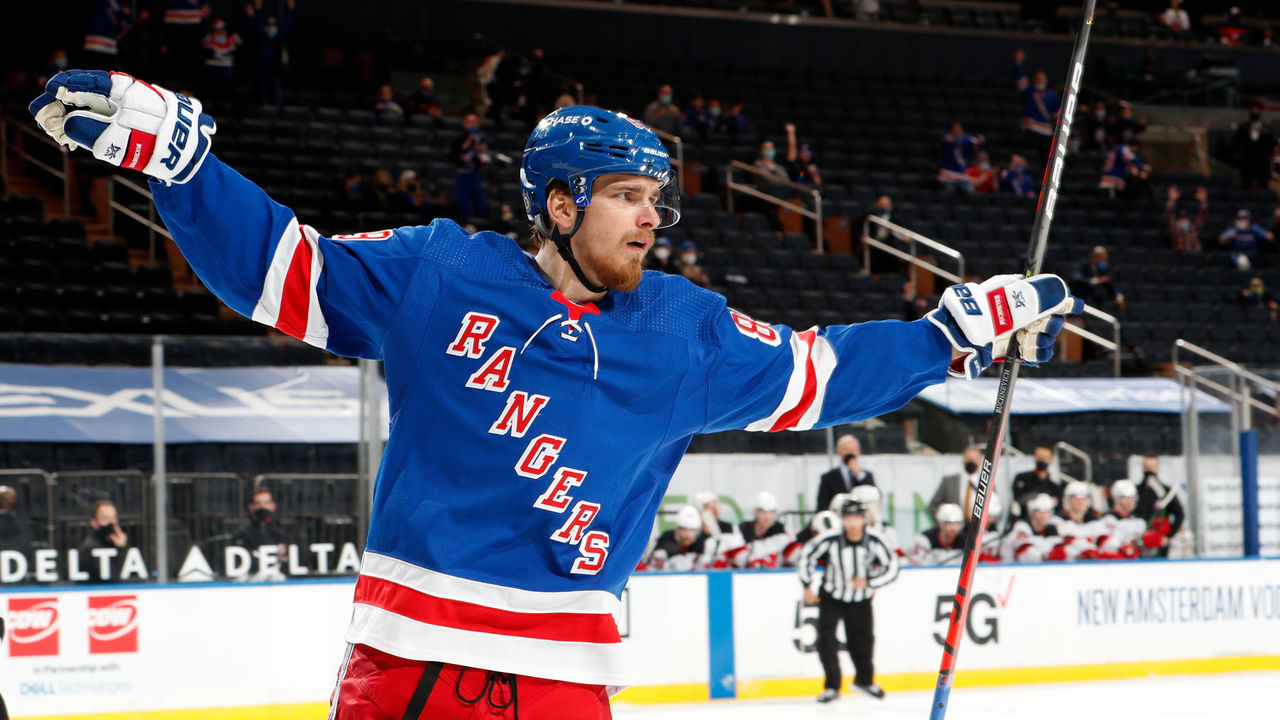 | To Blues | To Rangers |
| --- | --- |
| LW/RW Pavel Buchnevich | LW Sammy Blais |
| | 2022 2nd-rounder |
This one is puzzling from the Rangers' perspective. Buchnevich, a 26-year-old RFA, is exactly the type of player teams on the verge of contending should want to keep around. He's coming off a breakout season in which he tallied 20 goals and 28 assists in 54 games.
Blais, 25, has one year left on his deal with a $1.5-million cap hit and recorded just eight goals and seven assists in 36 games. He's a physical, bottom-six winger, but he isn't great at suppressing chances or driving offense.
Here's how Buchnevich and Blais stack up analytically.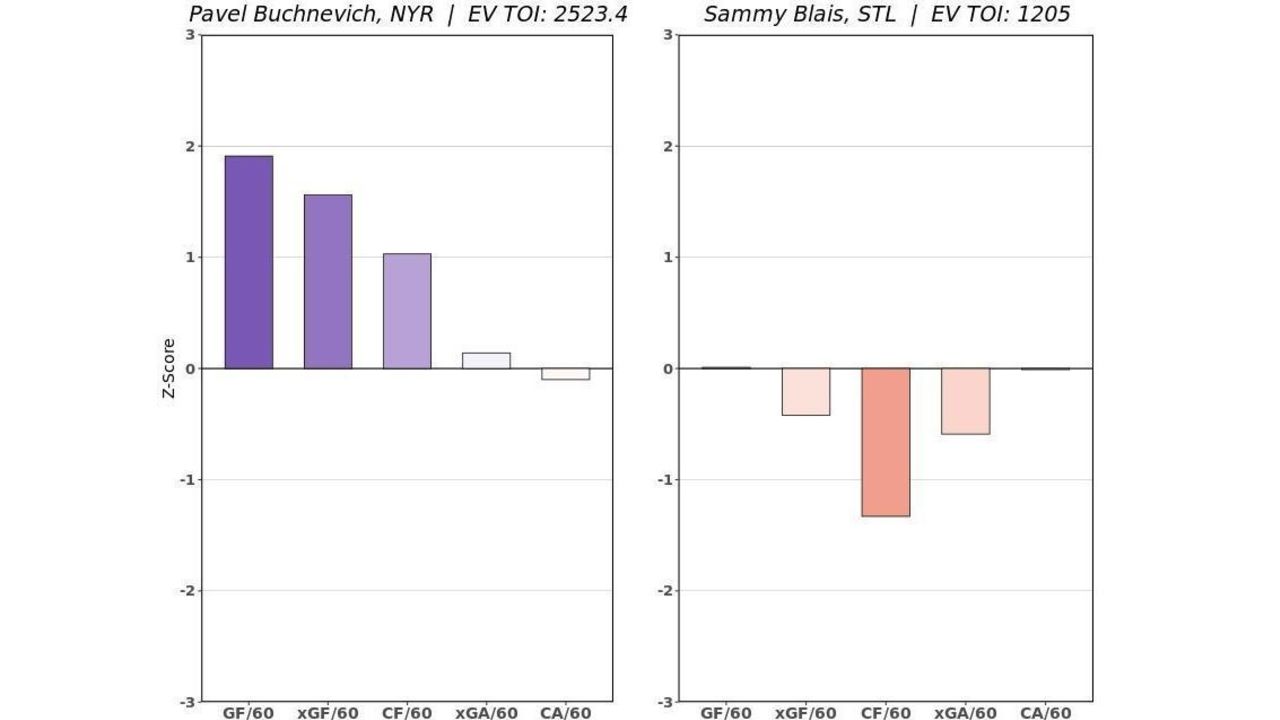 The value gap between the two players shouldn't be bridged by merely a second-round pick. The Rangers may be trying to clear cap space for a potential Jack Eichel trade, but that wouldn't have been necessary if they didn't overpay Barclay Goodrow. This is poor asset management from New York and a great addition for the Blues.
Blues: A
Rangers: D
Panthers acquire Reinhart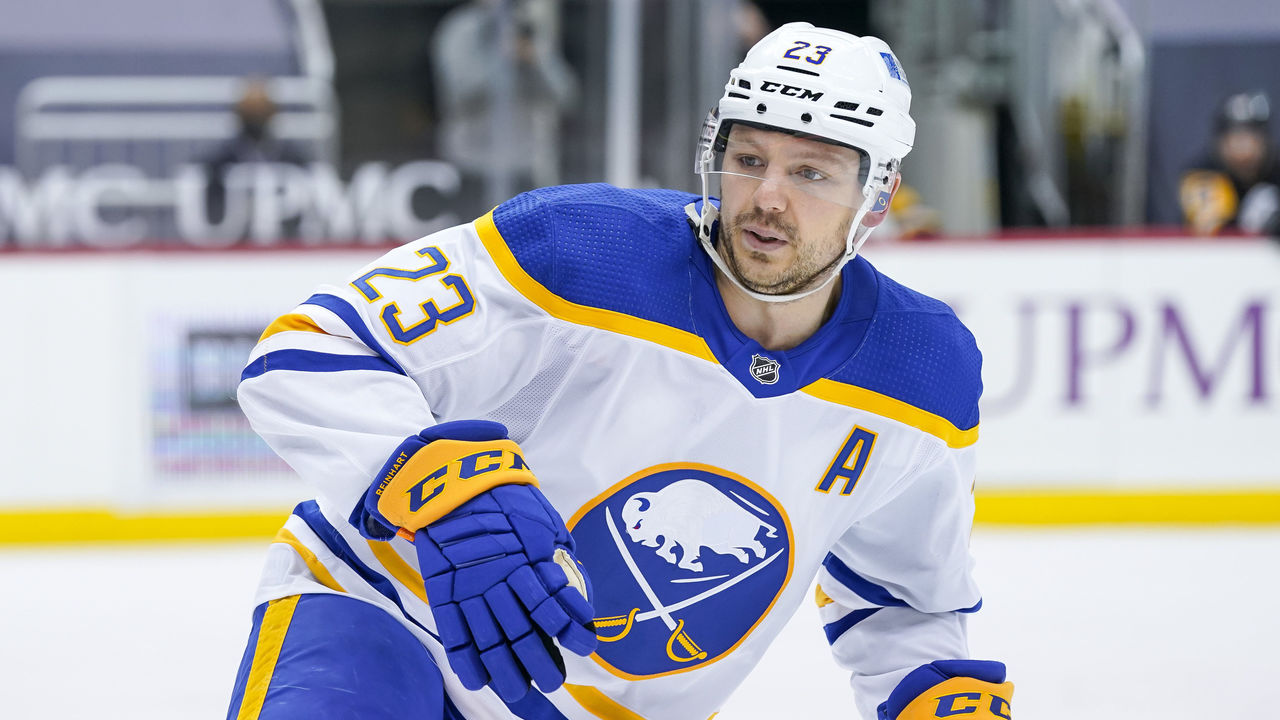 | To Panthers | To Sabres |
| --- | --- |
| RW Sam Reinhart | 2022 1st-rounder* |
| | G Devon Levi |
*1st-rounder is top-10 protected
Reinhart, a 25-year-old RFA, is a quality top-six, two-way forward. He has the ability to play center but is much better suited for the wing. Over the last three seasons, he's averaged 62 points per 82 games with strong underlying numbers. He proved this past season that his past strong performances weren't a product of playing with Jack Eichel.
This is an excellent get for the Panthers. Florida needed another weapon in its top-six forward group, and Reinhart should be a nice fit. His next contract shouldn't break the bank, either.
Levi, a 2020 seventh-round pick, is coming off an outstanding world juniors with Canada, so his value may never be higher. Plus, Florida has Spencer Knight as its goalie of the future.
The return package for the Sabres is a bit thin, but everyone knew the Sabres had to trade Reinhart prior to next year's trade deadline before he walked as a UFA, and it never hurts to stockpile first-rounders.
Panthers: A-
Sabres: C
Flyers, Jackets swap wingers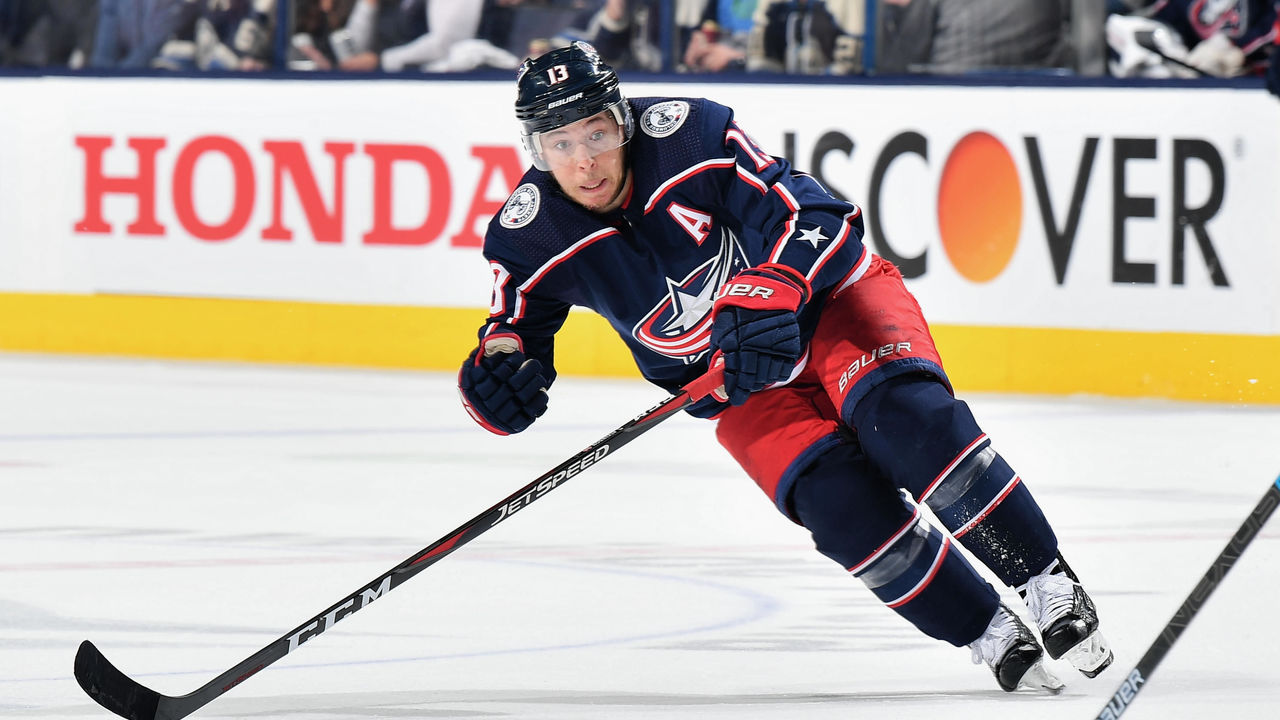 | To Flyers | To Blue Jackets |
| --- | --- |
| RW Cam Atkinson | LW/RW Jakub Voracek |
One-for-ones are extremely rare in the NHL, and on the surface, the deal seems fair for both sides.
Both players are entering their age-32 campaign. Over the last three seasons, Atkinson, a high-volume shooter, has averaged 59 points (31 goals, 28 assists) per 82 games. Voracek, a playmaker who was originally drafted by the Blue Jackets in 2007, has averaged 68 points (17 goals, 51 assists) per 82 contests over that same span. Both wingers have struggled defensively.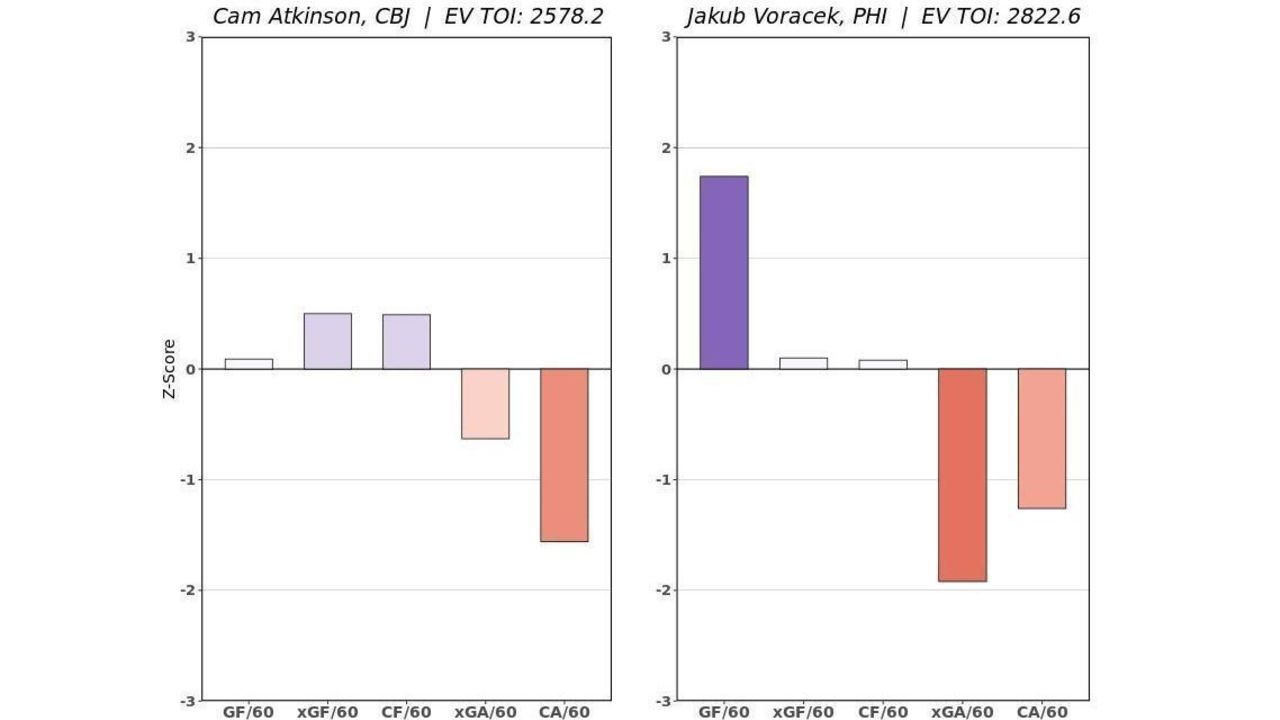 Atkinson has four years left on his deal with an annual cap hit of $5.875 million. Voracek's contract carries an $8.25 million cap hit for the next three seasons. So the Flyers, who are clearly in win-now mode, get a cheaper player with an extra year of control. They get a slight edge here.
Flyers: B-
Blue Jackets: C+
Flyers clear cap space ...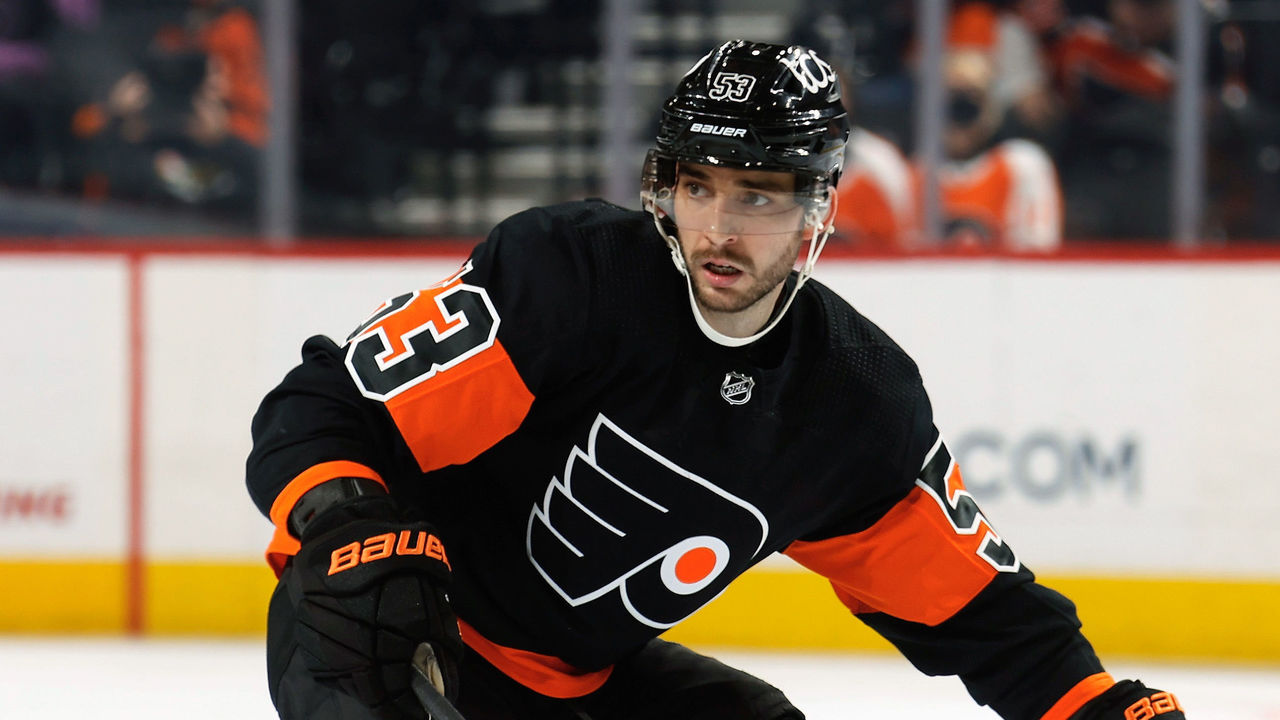 | To Flyers | To Coyotes |
| --- | --- |
| | D Shayne Gostisbehere |
| | 2022 2nd-rounder |
| | 2022 7th-rounder |
This is a pure cap dump. Gostisbehere fell out of favor in Philadelphia and has two years left on his contract with a $4.5-million annual cap hit. The second-rounder is a price worth paying if the Flyers use the newfound cap space wisely, but it's far from ideal.
Arizona needs players to get to the cap floor, and Gostisbehere, a former 65-point blue-liner, will get a chance to rejuvenate his career on a team that should grant him plenty of ice time. Getting a free second-round pick is a savvy addition for the rebuilding Coyotes.
Coyotes: A
Flyers: D
... then Philly wastes that space on Ristolainen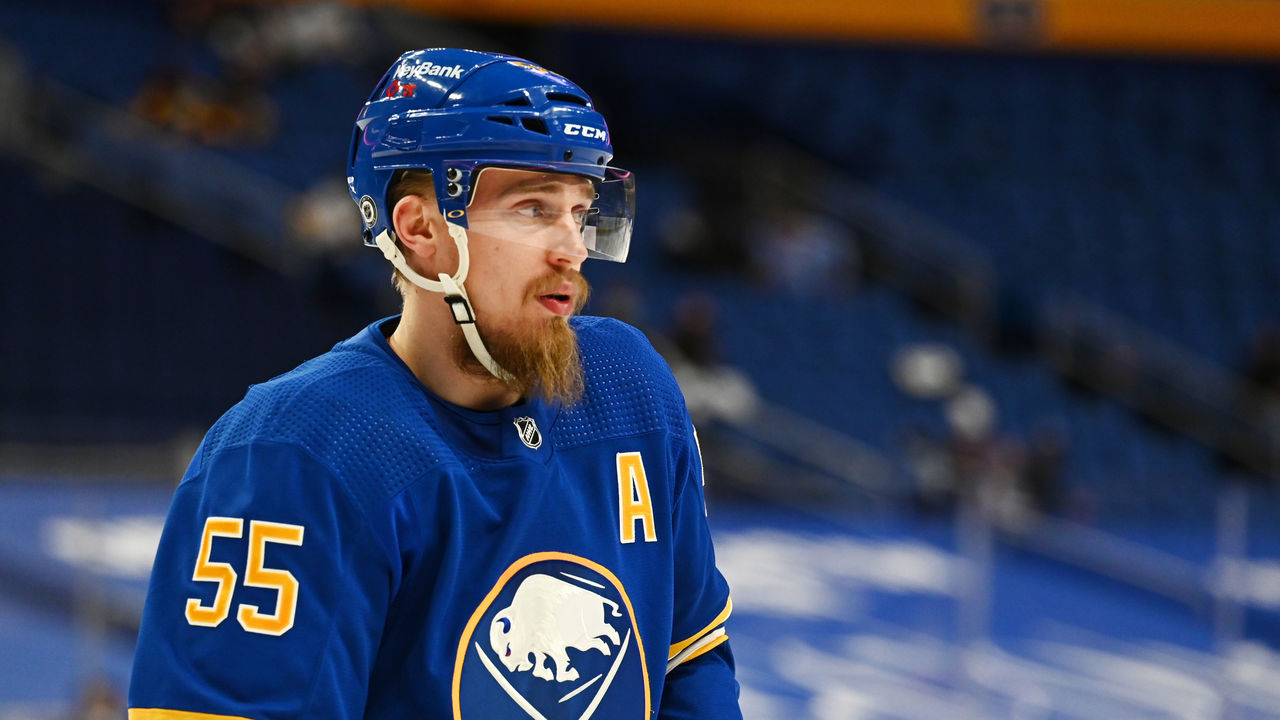 | To Flyers | To Sabres |
| --- | --- |
| D Rasmus Ristolainen | D Robert Hagg |
| | 2021 1st-rounder |
| | 2023 2nd-rounder |
Ristolainen is one of the most polarizing players between people who prefer the eye test and those who value analytics.
He's just 26 years old, stands 6-foot-4, 218 pounds, shoots right, is physical, and has already put up 40 points four times in his career. However, despite those tools, nothing good seems to happen when he's on the ice.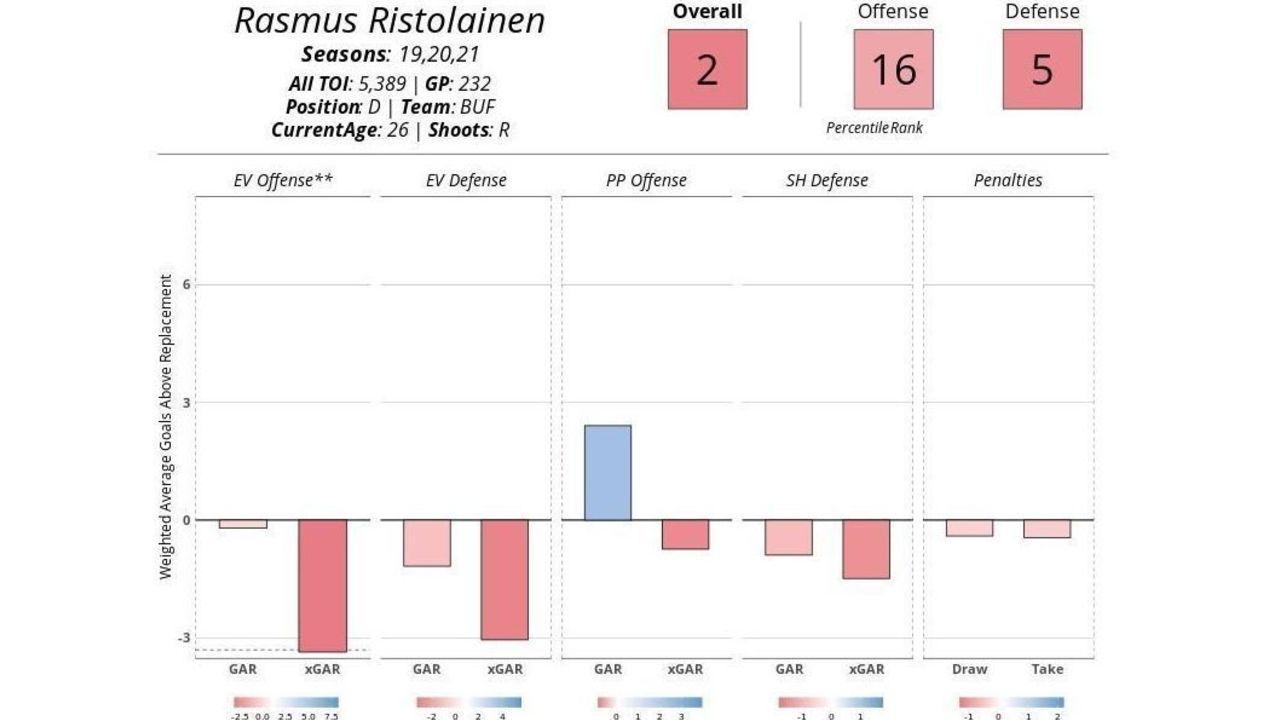 The Flyers, essentially, gave up a first-round pick, two second-rounders, a seventh-rounder, Gostisbehere, and Hagg - a replacement-level, third-pairing defenseman - for Ristolainen. That's an egregious overpay.
This is an outstanding return for the Sabres, especially considering Ristolainen has just one year left on his contract ($5.4 million) before he becomes a UFA.
Sabres: A
Flyers: F
Red Wings pluck Nedeljkovic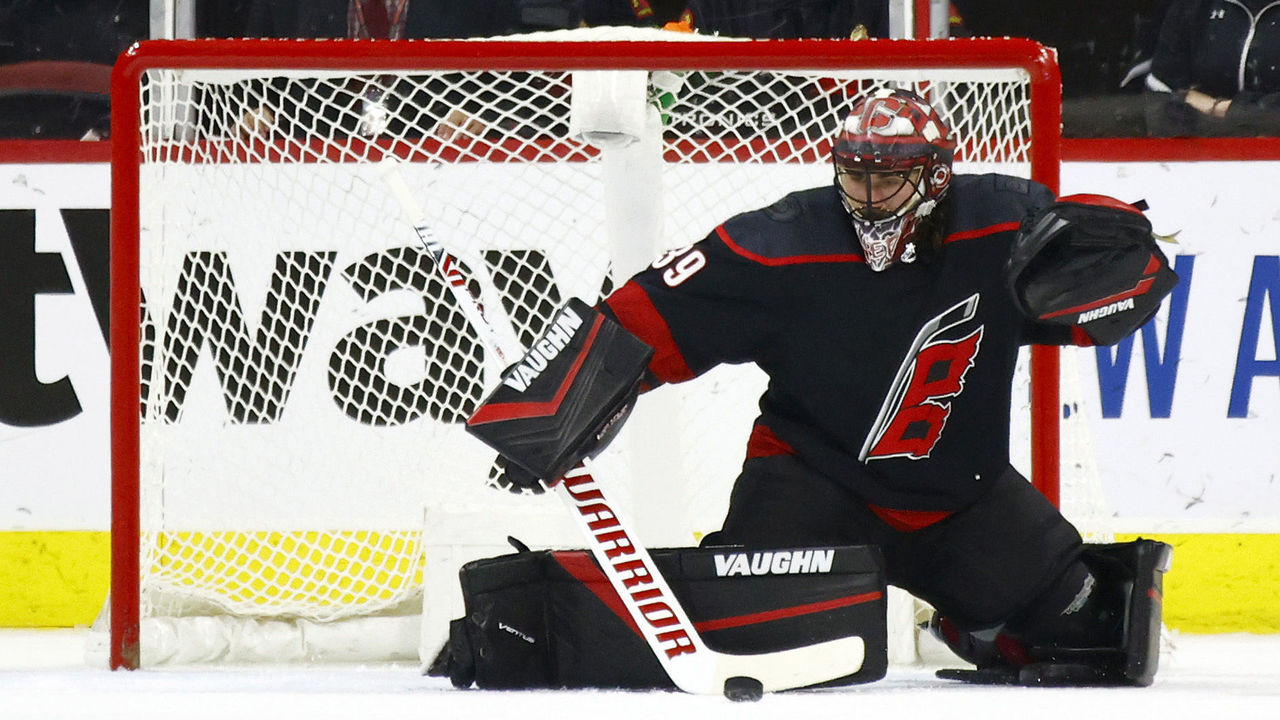 | To Red Wings | To Hurricanes |
| --- | --- |
| G Alex Nedeljkovic | G Jonathan Bernier |
| | 2021 3rd-round pick |
This deal makes no sense for the Hurricanes. Nedeljkovic, 25, was a Calder Trophy finalist this past season after posting a .932 save percentage and 1.90 goals-against average in 23 games. The Canes used a second-round pick on him in 2014, took the time to successfully develop him, then dealt him for a third-rounder as soon as they had to give him a modest contract.
Bernier, a solid veteran backup, is a pending UFA.
Even Red Wings general manager Steve Yzerman didn't seem to understand why Carolina made the deal. "You're going to have to ask them why they were comfortable doing that," he said after the trade.
Detroit immediately signed Nedeljkovic to a two-year contract with a $3-million annual cap hit. He's certainly due for some regression, but it's hard to imagine the Hurricanes - who have been plagued by inconsistent goaltending for years - will be able to find a better goalie for under $3 million.
Red Wings: A
Hurricanes: D-
(Cap source: CapFriendly)
Comments
✕
Trade grades: Coyotes acing rebuild; Rangers, Canes, Flyers get hosed
  Got something to say? Leave a comment below!