Predicting hires for each NHL head coaching vacancy
EyesWideOpen / Getty Images Sport / Getty
With the NHL offseason underway for more than half of teams, the league's coaching carousel is now in full swing. There are currently four clubs without a head coach and two others with decisions to make about their interim bench bosses.
The coaching free-agent class is full of intriguing names. Veteran NHL head coaches Mike Babcock, John Tortorella, Claude Julien, Bruce Boudreau, Gerard Gallant, Rick Tocchet, David Quinn, and more are all up for grabs.
Several other people could also become first-time NHL head coaches: New York Islanders assistant Lane Lambert, Providence College's Nate Leaman, University of Minnesota Duluth's Scott Sandelin, and the Zurich Lions' Rikard Gronborg are all names to keep in mind.
Below, we predict who each club will hire as its head coach this offseason.
Arizona Coyotes
The Coyotes and Tocchet agreed to part ways after he guided the team for four seasons. Arizona has undergone ownership and front office changes since hiring Tocchet, so a fresh start seemed inevitable.
Owner Alex Meruelo has a reported history of thriftiness - to put it lightly - so don't expect the Coyotes to land a big-name head coach. It's also an undesirable job due to the mediocre roster and underwhelming prospect pipeline, so it's hard to imagine the club would've been able to lure a big fish anyway. Even highly regarded candidates looking to become first-time head coaches might be scared off.
However, Jay Varady is a logical candidate. Varady enjoyed two successful seasons as the head coach of Arizona's AHL affiliate, the Tuscon Roadrunners, before the team promoted him to an assistant coach this past season.
If the Yotes go external, don't be surprised if they pluck someone from the St. Louis Blues organization. Bill Armstrong worked in St. Louis for 16 seasons before Arizona hired him as its GM in 2020. Blues assistants Steve Ott and Mike van Ryn are prime candidates. Van Ryn has ties to the desert, too - albeit under the old regime - as he was the Roadrunners' head coach for their most successful season in 2017-18.
Prediction: Mike van Ryn
Buffalo Sabres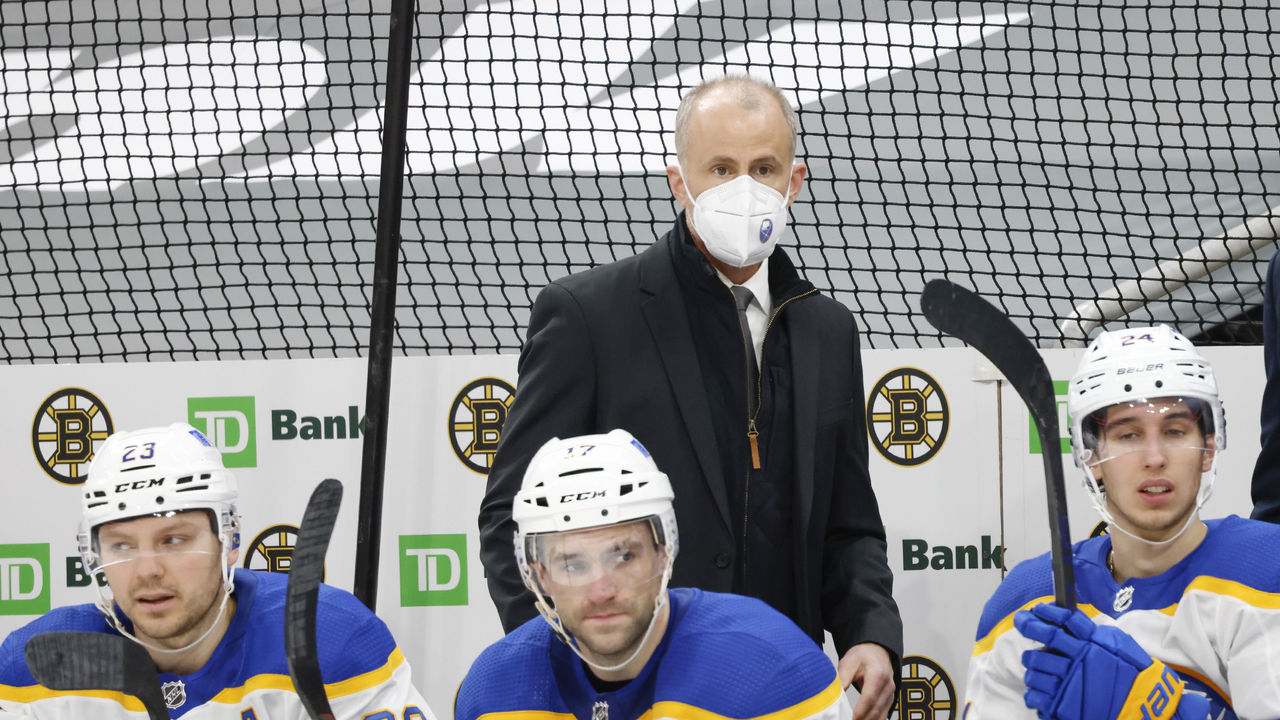 Don Granato took over head coaching duties on an interim basis midway through the 2020-21 campaign after the Sabres relieved Ralph Krueger of his duties, and he did a respectable job. Granato's 9-16-3 record is nothing to write home about, but the club did hire him in the midst of an 18-game losing streak. The temporary bench boss went 9-11-2 once that ended - and that was primarily without Jack Eichel, Taylor Hall, Brandon Montour, Eric Staal, and starting goaltender Linus Ullmark.
If Buffalo opts to keep Eichel, Sam Reinhart, Rasmus Ristolainen, and the rest of the gang together to try and right the ship, then bringing in a veteran head coach with a proven track record would make sense.
However, if the team decides to tear it down - which seems more likely - promoting Granato to full-time head coach is logical. Some of the Sabres' key building blocks, such as Rasmus Dahlin and Casey Mittelstadt, seemed to thrive under Granato. The development of those young players will be crucial in the rebuild, which justifies keeping Granato around.
Prediction: Don Granato
Columbus Blue Jackets
The Blue Jackets enter the offseason in a precarious position. The club's about to undergo some sort of rebuild, retool, or reset - choose your buzzword - after a miserable season, which followed the most successful run in franchise history.
Tortorella is out, and Columbus needs to bring in a coach that can get the most out of Patrik Laine, who struggled mightily after arriving in Ohio. Considering the Jackets are in a small market, don't expect the team to empty its pockets for a big-name head coach - especially after all of the 2020-21 campaign's lost revenue.
Still, Boudreau could be a fit - he has a strong track record of regular-season success and getting the most out of skilled players.
However, with John Davidson back in the fold as team president after a two-year stint with the Rangers, Quinn is an obvious fit after the duo worked together in New York.
Lastly, if one NHL franchise were to go outside the box and hire the third European head coach in league history, it would probably be the one with Jarmo Kekalainen - the first European GM in NHL history - calling the shots. That leaves former Swedish national coach Gronborg, as well as Finnish national coach Jukka Jalonen, as possibilities.
Prediction: Rikard Gronborg
Montreal Canadiens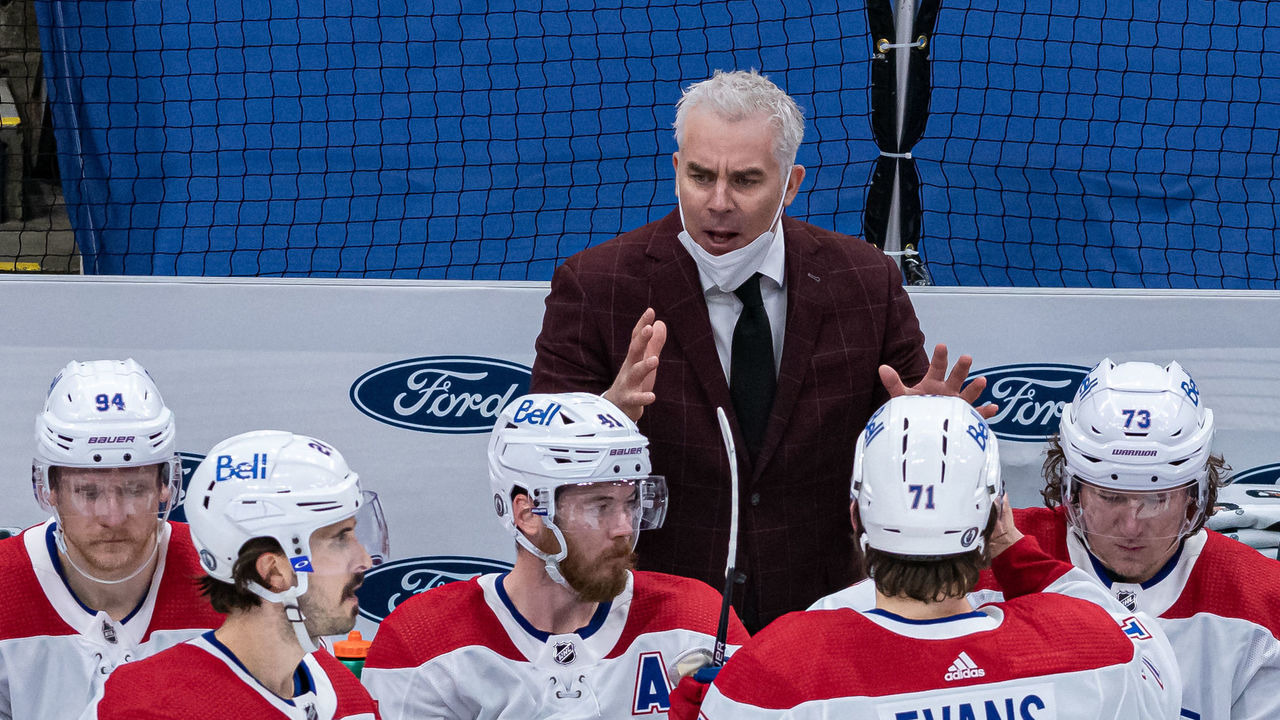 Dominique Ducharme is currently the interim bench boss after the Canadiens fired Claude Julien midseason. Ducharme did not fare well in the regular campaign, going 15-16-5, but he made up for it in a big way during the playoffs, leading Montreal to a massive come-from-behind first-round upset over the Toronto Maple Leafs.
That series likely saved GM Marc Bergevin's job, which should almost certainly result in Ducharme's promotion to full-time head coach.
Given that the Habs stick to hiring only French-speaking head coaches, there aren't many other options available. Guy Boucher, Bob Hartley, Marc Crawford, and even Patrick Roy would be candidates among retread options, but all come with question marks. It's clear Ducharme has earned the rights to the full-time gig.
Prediction: Dominique Ducharme
New York Rangers
Rangers owner James Dolan believes his team is in a position to win now. That's part of the reason president John Davidson, GM Jeff Gorton, and Quinn were all fired. The Blueshirts seemed to be progressing in the right direction after declaring a rebuild just three years ago, but ownership clearly had visions of success sooner.
Given Dolan's eagerness, hiring someone with NHL head coaching experience seems like a given - especially since his last hire, Quinn, came from the college ranks.
Early indications back this theory up as well, as the organization has already interviewed veterans Gallant and Tocchet. GM Chris Drury has no prior connection to either coach, so it's unclear if either one of them may have the upper hand. It's also possible the New York club could interview other retreads like Babcock or Boudreau. A reunion with Tortorella seems unlikely, though.
Gallant should be a hot commodity after the fantastic job he did with the Vegas Golden Knights. Despite not getting a job last offseason, he may end up having his pick of the litter. If that's the case, it's hard to find a more desirable job than the Rangers, given all of their young talent.
Prediction: Gerard Gallant
Seattle Kraken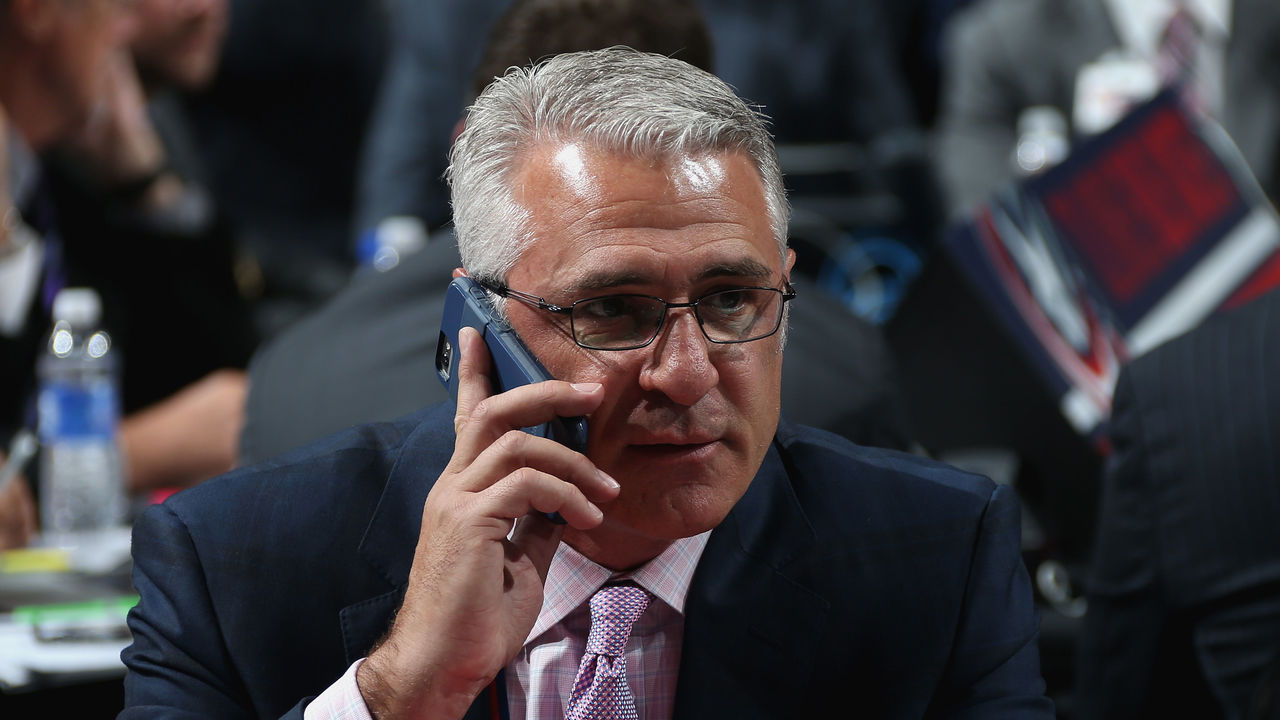 Gallant may be the best man for the job given his history of instant success with an expansion team, but it's hard to imagine he'd choose the Kraken if a team like the Rangers came calling.
Boudreau, Tortorella, and Babcock could all receive consideration for the position, but if GM Ron Francis opts to choose a candidate with league experience, Tocchet stands out above the rest.
Francis and Tocchet go way back. The pair were teammates in junior with the OHL's Soo Greyhounds and in the NHL with the Pittsburgh Penguins, where they won a Stanley Cup together in 1992. The phrase "it's all about who you know" seems to matter a lot in this industry, as executives often want to surround themselves with people they're familiar with.
Prediction: Rick Tocchet
Comments
✕
Predicting hires for each NHL head coaching vacancy
  Got something to say? Leave a comment below!